Top 7 Best Male Masturbators for High-Tech Solo Fun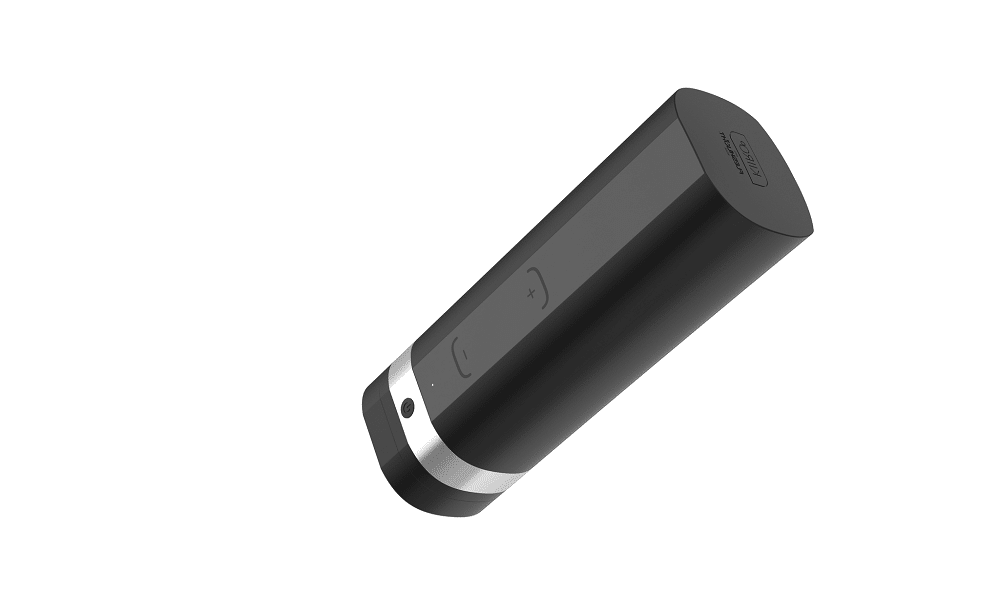 Attaining the height of sexual satisfaction has been one of man's great priority.
They earlier used to tie jelly beans around their genitals and use both hands, they then crafted DIY tools to get an orgasm and now we have male masturbators and all of these things have been created to do just one thing – jerk you off.
The male masturbators have made the lives of several men simpler. The manual mode of masturbation is definitely a great experience but that is until you have used a masturbator.
It gives more than just temporary pleasure. It helps you dwell into your dirty, kinky side while a machine is busy juicing you.
Moreover, masturbators are known to be one of the best sex toys for couples. They are known to help mend the relationships and find a new spark in the most miserable relationships.
To make things even more exciting, innovations such as teledildonics (long distance features) have been helping couples in long-distance relationships stay faithful to each other.
Using a male masturbator also helps you to escape the pain of finding a woman who shares the same interests and kinks as you do.
For you can just think of a beautiful woman doing the deed while the masturbator serves your Highness.
Right now, we are going to look at the 7 best male masturbators that have changed the game and are easily available in the market. These masturbators belong to different brands, serve different needs and perform their intended job very well.
Kiiroo Onyx 2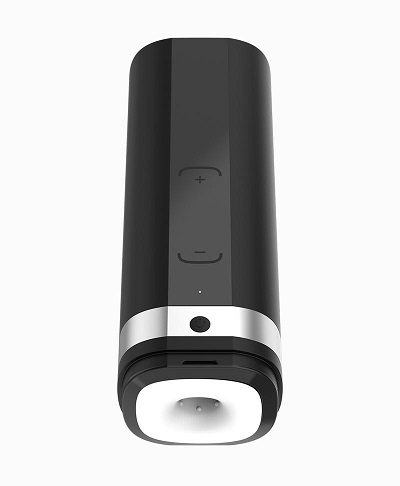 Click here to read the full Onyx 2 review
The Onyx 2 is a powerful and light-weight male masturbator.
It is regarded as a discreet toy because of its light and compact shape that makes it possible to travel with and its motor that works more silently than any other kiiroo onyx products that precedes it.
The Kiiroo onyx 2 pack comes with a USB charging cable, a sample packet of water-based lube, an instruction manual in multiple languages and a warranty registration.
The device weighs 1.3 kg with the box and every everything in it, despite its light weight this device can reach up to 140 strokes per minute helping the user to build both his endurance and stamina.
The Onyx 2 is classified as a teledildonics which means, it can work alone and with a partner who is far away. Indeed, the toy can be paired with other popular sex toys such as the Kiiroo Pearl 2 for women, the Fleshlight Launch or with another Onyx 2.
The inside of the Onyx 2 toy has 10 contracting rings that work together to stimulate sexual intercourse in real time and it is made from body safe silicone that has no allergic effect on the user.
After use, it is advisable to rinse it with running water and air dry to make it better to use next time.
>> Click here to order or learn more about the Kiiroo Onyx 2 with -10% OFF thanks to the promo code "Fun10" (exclusive discount) <<
Lovense Max

Click here to read the full Max review
This is a male teledildonic masturbator, it is used alone or with a partner through a mobile app with Bluetooth or internet connection.
Max is a masturbatory sleeve that was designed to imitate the feel of the vagina. This makes it possible for the device to mimic real partnered sex, hence a great orgasm.
Max is a very unique type of males masturbator, in the sense that it is well suited for easy and quick use with little or no extra preparation needed.
As a result of this, the toy is said to give one of the best orgasms, expected from making use of a sex toy. The Max can be controlled in three ways, that is; by the user, by his partner, and with music.
The Max sex toy is equipped with a Bluetooth chip that allows the user hooks the Max to his phone so he could control it or to his partner's phone so she can control the device.
For a great sexual effect, the Lovense Max sex toy is paired with the Lovense Nora sex toy that is used by the partner.
The toy is also designed to fit almost all kinds of men penis sizes and it is often considered to be the most realistic male masturbator there is right now.
The toy comes with a rechargeable power option, which means you do not have to worry about packing batteries.
The Max is also a very silent one, making it a perfect travel companion and usable without much preparation.
>> Click here to order your Lovense Max (official store) <<
Hot Octopuss Pulse III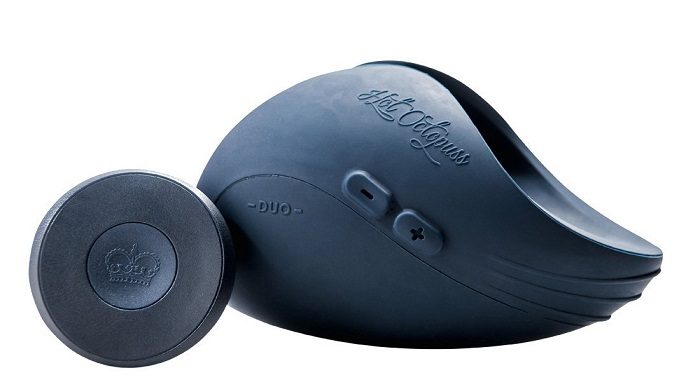 Click here to read the full review
The Hot Octopus's pulse III is a handheld sex toy with the aim of giving unmatched pleasure and building the sexual capabilities of an individual.
It is said by the makers of this device that it helps erectile dysfunction and flaccid stimulation.
It has a smooth outer coat that is made from long-lasting silicone. It has an oscillating pulse plate technology with five different vibratory functions.
Although this sex toy is handheld most times, it can also be strapped to the penis for a more effective feel.
The Hot Octopuss Pulse III comes along with a magnetic USB charger and a little patent leather carrying case with a drawstring closure.
It takes three hours of charging in order to give one hour of sex play. It is a hypoallergenic toy since it doesn't contain phthalates or latex.
The Hot Octopuss Pulse III is waterproof and therefore can be conveniently immersed in water without ruining it. It is very easy to clean, rinsing with running water is the primary way to clean it.
>> Click here to order and learn more about the Hot Octopuss Pulse III <<
Satisfyer for Men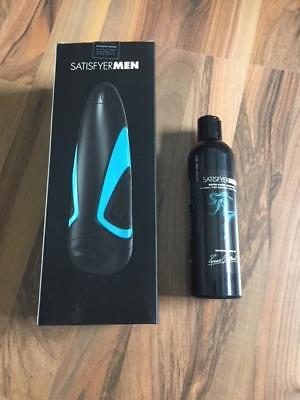 This Satisfyer masturbator is a modern sex toy for modern men.
It has a length of about 10 inches and a width of 4.5 inches. The case is made from a very nice textured silicone material.
The inner part of the device is made from really soft and squishy cyber skin, which gives the user a textural sensation every time it is used.
At the top of the Satisfyer Men, there is a vent which twists open to allow pressure to escape from the channel inside. This affects the tightness of the device and just at the side, there are two panels which can be squeezed during use, this gives it a pump effect.
The Satisfiyer for men pack comes with their brand of water-based lube. Water-based lubes are highly recommended to be used with most sex toys, in order to cause less harm to one's self and to the device.
After use, the toy should be cleaned by washing it in hot soapy water and the sleeve should be allowed to dry fully before returning it back to its case.
Fun Factory Cobra Libre II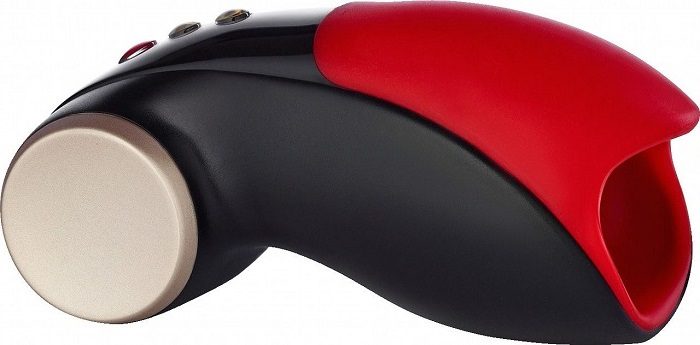 The Cobra Libre II is a handheld, vibrating male masturbator with various customizable pleasure settings. It comes in red and black in color.
It's made from smooth materials to reduce friction and is designed primarily to stimulate the head of the penis.
These materials are made from medical silicone and a blend of waterproof, skin-safe plastic. It has an internal size of 3.5 inches and a canal diameter of 2 inches, which makes it suitable for almost any penis size.
A new Cobra Libre II sex toy comes with the FUN to Play button for 3 seconds until it buzzes and it has an ergonomic design makes it easy to hold and operate.
Unlike other sex toys available in the market, the Cobra Libre II concentrates on just the head of the penis and the sweet spot rather than the entire shaft.
The device's pack comes with a magnetic USB charger that is about 8 inches long and with an instruction manual.
It is a discreet toy and makes very little noise when in use, it also makes use of long-lasting eco-friendly batteries.
The open-mouth design allows the user to move around at different angles to experience a variety of sensations.
It is a completely safe toy, being that things that might cause harm to the skin were not used in the production, e.g.; phthalates or latex.
Blewit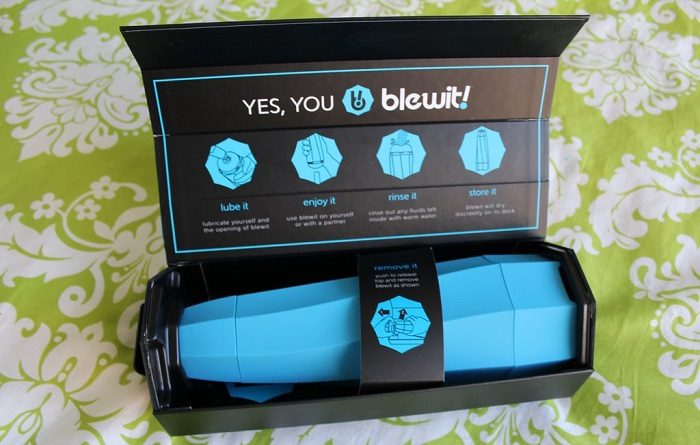 The BLEWIT Pleasure Trainer is a male masturbator that is designed in a way that mimics the sensations of sexual intercourse.
This sex toy can be used both for pleasure and as a training tool to improve sexual performance.
The Blewit has nice features such as a drying dock for easier cleaning and quick dry ventilation, and an up-leveled suction system that creates a one-way vacuum suction stroke.
This pleasure device is highly known for its ability to provide great pleasure when used and it was given the award of the Male Sex Toy of the Year 2017 by the Cosmopolitan magazine.
The Blewit comes in a discreet shape which makes it hard for just anybody to identify what it is or what it does.
It also possesses a rubberized texture that doesn't allow it slip out of the hands during use, this could be very frustrating especially at the edge of a climax but the Blewit sex toy has been able to curb this.
As a result of the ventilation system, the device possesses as well as its removable sleeve, cleaning after use is made easy as just the cap is removed and the rest of the device can be rinsed thoroughly with running water.
After rinsing, air drying is advisable to make it okay to use the next time.
With this toy, you do not have to worry about being silent. The sex toy is well suited for use in all places, and it makes a perfect travel companion.
Sensemax Sensetube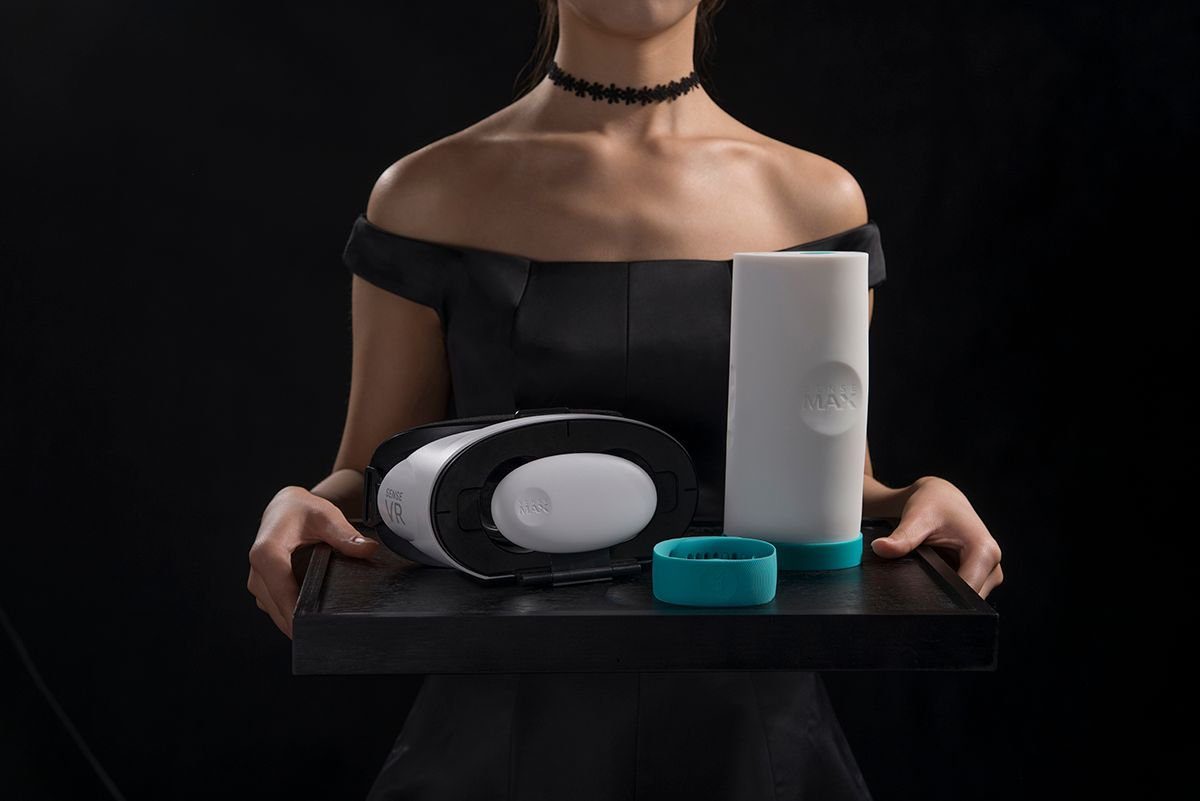 The Sensemax is a high sex tech that comes in a very discreet shape that makes it look like an audio player rather than a sex toy. In the Sensemax box, we can find the SenseTube and a magnetic USB charging cable.
The SenseTube exterior is made with a really soft silicone that allows squeezing of the sides in order to control the tightness.
The device possesses a removable sleeve that is made from TPE. The base of the toy is used for both charging and drying and it is made from ABS plastic.
The SenseTube is waterproof and is charged with a magnetic USB cable.
When charged for about 2 hours 30 minutes, it could be used for about 2 hours. It also comes with five different vibratory settings that could be controlled using the +/- button on it.
The Sensemax Sensetube is a teledildonic sex toy that can be used with a mobile app and connected to the partner.
The device could also be used alone in the comfort of your bed or anywhere else. It requires the use of a water based lube in order to reduce friction and make the device easy to slip into.
The SenseTube is completely waterproof, and the sleeve has to be removed for easy cleaning.
The outside case can be rinsed or wiped over with a damp cloth but the sleeve can be thoroughly rinsed and turned inside out to allow for proper fluid removal.
When it comes to drying, the plastic base that acts as a charging stand also doubles up as a dryer since it has tiny holes at the bottom and the internal tube is also hollow, allowing air to circulate.
Conclusion
All these sex toys mentioned above are the latest high tech pleasure devices for men found on the market.
With the advent of these devices, obsolete and ridiculous methods of attaining sexual pleasure aside the known sexual intercourse between male and female are brought to an end.
There other types of male masturbators available in the market, but these ones are definitely the best out there right now.