The sex toy we are about to review is no ordinary stoker.
Coming from the brink of pleasure and technology combined, the Kiiroo Titan is about to give you a thrill you are going to remember for the rest of your life.
If you are frequently using sex toys like penis sleeves or strokers, then you know exactly how frustrating it can be to find a good one.
Truth to be told, strokers have gone out of style a long time ago, so there is a handful of companies that actually manufacture them these days.
Whichever kind of a stroke or you may have used before, this one is going to put it to shame. It is guaranteed to blow your mind with how versatile and durable it is.
Without any further ado, let's jump right into our Kiiroo Titan review and see what makes it so special compared to the rest!
To ensure you don't get counterfeit or defective products, NEVER purchase any sex toy from Amazon or Ebay. I strongly recommend that you order only from trusted and authorized dealers or official stores, like the ones mentioned in this post. Stay safe and have fun! 😀

>> Click here to check the price of the Titan by Kiiroo or order it now and get 10% OFF with the promo code FUN10 <<
What is the Kiiroo Titan?
The Kiiroo Titan is just one of the many designer sex toys that use technology to empower your experience. So, in a nutshell, this is a penis stroker with a strange twist.
Normally, your average stroker is just a silicone sleeve you slip your member into, leaving you to do all of the actual work.
Sure, some of them might have pleasure bumps or pleasure ridges along the inside for added stimulation. But this is nowhere near what this sex toy has to offer.
This baby has nine vibrating bullets built into it, which can be controlled in a variety of different ways to give you a new, exciting experience every time.
Main Features
At first glance, the Kiiroo Titan might look like a slightly distinguished stroker.
Admittedly, when used as a standalone, it doesn't really feel like the most amazing thing in the world, but this is because its charm lies elsewhere.
In addition to being able to use the sex toy in solo adventures, you can do so much more with it. For starters, you can actually connect it to other Kiiroo devices, no matter where they are located throughout the world.
This is perfect for long distance relationships, as it can really bring your relationship to life and help you experience your partner on a much more intimate level.
So, there are 9 vibrating bullets set along the inside of the stroker, and there are a total of six different vibrating modes for you to play around with.
You can go anywhere from a soft nuzzle to a full-on endurance whirlwind at a single touch and the toy will switch between different modes seamlessly.
On a side note, for a toy that packs 9 powerful motors, it is remarkably quiet during operation, which is also a big plus if you don't live alone but you still want to have some quality time.
For those of you wondering how this thing is operating, it is powered by a 1000mAh battery, which is USB rechargeable.
It is a strong, durable battery, which is guaranteed to give you a full hour of unprecedented fun at top performance.
Keeping in mind that this battery is what powers 9 separate motors, it will need quite some time to fully recharge and be ready for use again. Be ready to set aside at least 3, or 3.5 hours to let it charge up to the max before you can use it again.
It is remarkably lightweight, especially when you compare it to some of the other products in this range. Let's not forget that there is a stroker out there weighing 3kg.
Instead of getting to feel like you are working out during your session, you can forget all about muscle cramps and strains, because this toy only weighs 877.5g – and this is its total weight combined with the USB charger plugged in.
Another adventure you can set out on is experiencing porn stars on demand. Let's say that you had your favorite porn actress and a mind-blowing sex scene that just does it for you.
By using the Kiiroo Titan, you can actually connect to a large database of adult content and sync up your toy to the video feed.
Of course, the digital goodies don't come for free and you will need to shop for them to make a collection. But, you do get 1,500 coins you can redeem and spend on content at FeelPornStars.com, which is their interactive Internet platform.
You will soon get to realize that using it as a standalone is actually quite mundane when you compare it to the vast amount of options you get online.
It has been built with many different penis sizes in mind, supporting up to 19 cm of total insertable length.
So whether you are small, average, above average or hung like a stallion, you will still be able to enjoy this toy nonetheless.


What's In The Box?
For such an exclusive toy, one would expect a multitude of accessories coming in with your new toy.
Unfortunately, the things you get with the product are quite limited. Be warned that you will not get any lubricant or sex toy renewer powder, so if you are going to get it, make sure you have these on hand.
Especially the lubricant, because slipping into this sex toy without lubrication can result in some very serious chaffing and that is probably the last thing you want to get out of the experience.
In addition to getting the toy, you are also going to get the USB charger. It is your average USB pin charging cable, so there's nothing out of the ordinary there.
You are also going to get a warranty card, which is going to cover you for a full year, in the unlikely case that something should go wrong.
Keep in mind that the warranty only applies to the toy if it hasn't been taken apart or tampered with in any way. Trying to fix it yourself is only going to void the warranty.
Now, the last two things aren't exactly in the box, seeing as they have more of a digital form, but there are things you get along with your purchase.
The first is a quick setup manual, downloadable in PDF format for viewing and printing. It contains your average overview of what the sex toy can do, the instructions to help you set it up. There is also a brief overview of the controls and how they work, and lastly a few safety tips and warnings.
Needless to say, considering all of the electronic bits and bobs, the Kiiroo Titan is absolutely not waterproof and should not be exposed to water or liquids in any way.
And finally, a digital voucher which will allow you to redeem 1,500 coins at FeelPornStars.com.
You will get the code and you will be able to register to experience big-name porn stars at will, stroke for stroke.
Once you go to the website, you will be given the option of registering with a voucher code and after you've done your part, you will be free to browse the library and look for exciting content to try out.
If you are wondering just what porn stars you can expect to experience, without spoiling too much, you can expect big names like Tanya Tate, Jasmine Jae, Jessica Drake, Bobbi Eden and many more!
These are all hot babes who made actual appearances in exclusive content meant to enhance your experience.


How does it work?
Like the Onyx 2 and Fleshlight Launch, Kiiroo Titan relies a lot on Bluetooth, to make connections to other devices, 2D or VR interactive content available on demand. Some light testing is required prior to using it, but don't worry.
You absolutely don't need to be a tech expert to be able to set this up. You are going to need a smartphone, or a tablet, pretty much anything you can use to access the Google Play app store.
You will need to download the FeelConnect app and use it, in order to dictate what your device will connect to.
You can add your partner's device and connect to them from a distance. You can connect to two or more toys in the same proximity, or you can connect your toy to the interactive videos.
Before being able to watch the videos and use them with your device, you will still have to purchase them from the platform by using their coin currency.
You do get some free coins to spend around, but those 1,500 coins tend to get spent pretty fast. If you want more, you will have to use your credit card or another payment method.
In addition to all of that, if you have a virtual reality headset, you can also browse for VR content available on the website. This is, by far, the most immersive experience you are ever going to get. The virtual reality is going to get your sight and hearing immersed, while you will also be able to feel the sensations of the action that unfolds.


How does it feel?
You might be surprised to learn that the sex toy has not been made using one of the materials closest to the feel of human skin.
It does have a realistic feel, in the sense that it is soft and supple exactly the way it needs to be. The materials used to make the sex toy are premium blends of several different materials.
You have a sturdy blend of ABS plastic for the shell of the toy. Then the sleeve itself is made out of thermoplastic elastomer. Although you don't get to feel this one, nitrile rubber is what is used to support the powerful vibrating bullets within the sleeve.
Overall, it has a very smooth, realistic design and feel. Thanks to how lightweight it is, you are hardly going to feel any straining during use, leaving you to focus on feeling what is most important.
If you are used to those tight, gripping sleeves, you might find this one slightly looser than you would expect. It could use a little more tightness, to be perfectly fair, but you won't be lacking when it comes to the experience either way.


Kiiroo Titan Pros
A Bluetooth-powered stroker that lets you connect to interactive content
9 powerful vibrating motors to stimulate your senses
6 mind-blowing settings to keep your sessions fresh and exciting
A powerful, USB rechargeable battery
1,500 coins to spend unlocking more content
Connect your toy to other devices in your proximity
Connect your toy to your partner's toy for simultaneous stimulation
Made to feel realistic and lifelike
Kiiroo Titan Cons
Does not come with any lubricants, sex toy renewer powder, or toy-related accessories
It takes up to 3.5 hours to recharge and be ready for use again
Not waterproof and sensitive to water damage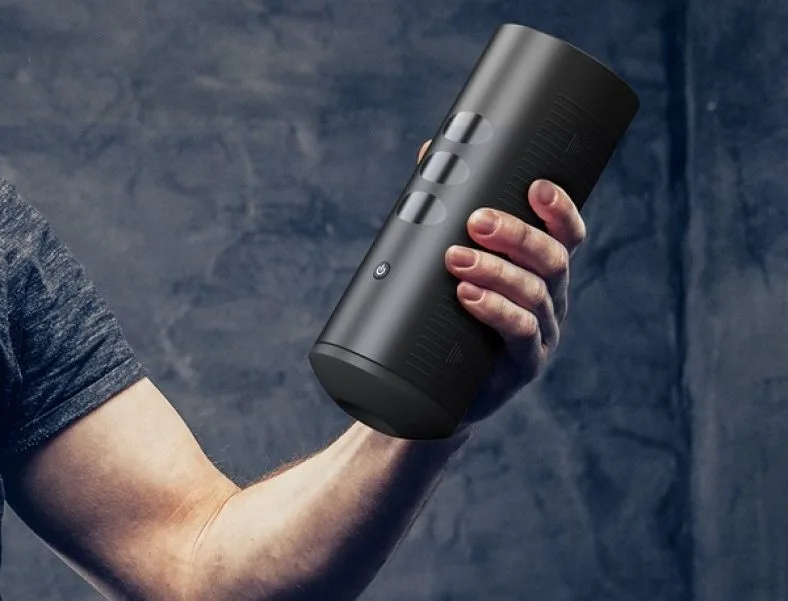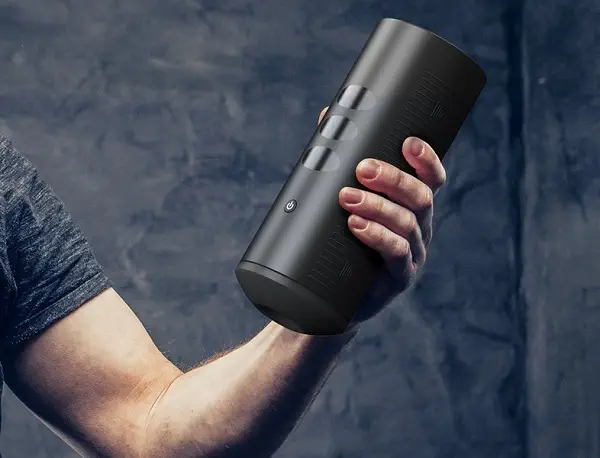 Verdict
From all of the things you have seen in this Kiiroo Titan review, this toy is absolutely recommended to a large number of different audiences.
Primarily, it would serve as a great toy for couples and long distance relationships.
Other than that, people who enjoy VR content might find this responsive stroker to be a breath of fresh air and help them further immerse themselves. It only makes sense if you use it for the connectivity features.
As a standalone stroker, it is good, but it isn't anything special compared to other strokers in the range. Couples who are starting out and experimenting with sex toys might want to pair up and stimulate each other.
This is definitely a toy meant to suit many different tastes and cater to a very versatile customer base.
Thanks to powerful motors and the variety of vibration patterns to choose from, even experienced users will find a new thrill with the Kiiroo Titan.
There's definitely a lot of potential in this toy, especially when connected to other toys to create a memorable experience you and your partner will cherish forever.
Again, you will want to stock up on lubricant, because some of the vibration patterns will activate all of the vibrating bullets at the same time. Not having adequate lubrication can be really straining.
>> Click here to check the price of the Kiiroo Titan or order it now (official store) and get 10% OFF with the promo code FUN10 <<