Thanks to technology, masturbation is more fun than ever.
Imagination is what you needed to whack off yourself until a few years back, then came freely available porn on the internet, and today, we are talking about more interactive and immersive masturbating concepts – 3D and VR.
To make the game one level up, we are now using high-tech gadgets that look straight out of a Star Wars movie but that are designed to give maximum pleasure for a minimum amount of effort.
Sounds good? So let's review the top 3 best VR masturbators for men who want to experiment with interactive and virtual sex!
To ensure you don't get counterfeit or defective products, NEVER purchase any sex toy from Amazon or Ebay. I strongly recommend that you order only from trusted and authorized dealers or official stores, like the ones mentioned in this post. Stay safe and have fun! 😀

VR Masturbator #1: Lovense Max 2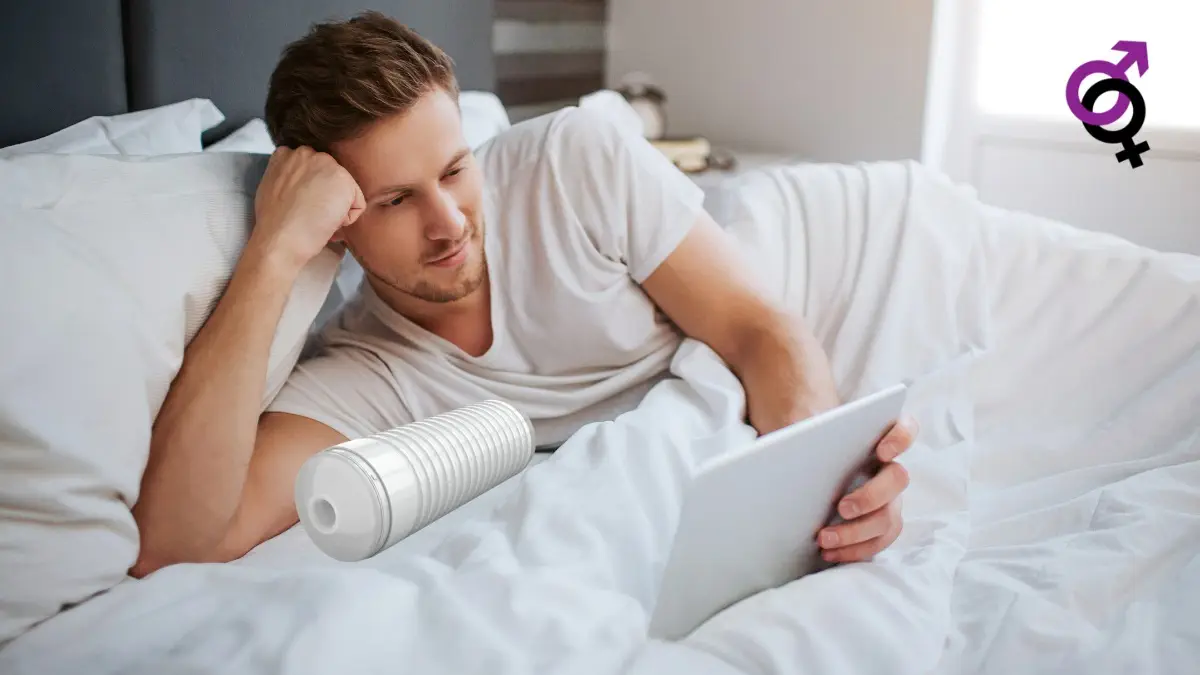 Lovense Max 2 is yet another sex toy that is aimed at pleasuring your manhood; and works on concepts that can help you keep the intimacy alive with your long distance partner or spice up your sexual routine with VR movies.
It feels natural, has a lovely feel, smart design, superb built quality and excellent sync with the VR porn videos (minimal latency and easy integration).
The method of connecting and enjoying VR content is pretty much similar to the Onyx 2 and the Fleshlight Launch. Lovense Max can be used for solo play (manual or interactive) or with a partner.
The best part about using the Max with a partner is the fact that you can communicate with each other through the dedicated Lovense app for smartphones and laptops while having sex, a feature that other masturbators from Kiiroo and Fleshlight still lack despite their performance.
On VR, Max can be used with 3D or POV content, and the sync between the content and the vibrations produced in the masturbator is honestly more than satisfactory.
It's a pure delight, as the contractions sync with the actresses' speed and the vibrations sync with body-to-body contact.
In fact, in most of the videos, the sync will be perfect, and there will be only a few times where you would experience a lag.
Overall, VR or not, solo or with your lady (if she gets a Lovense Nora), the Lovense Max is an experience that you would love much more than your traditional masturbator.
Click here to read the full Lovense Max review
>> Click here to check the price of the Lovense Max 2 now <<
VR Masturbator #2: Kiiroo Onyx 2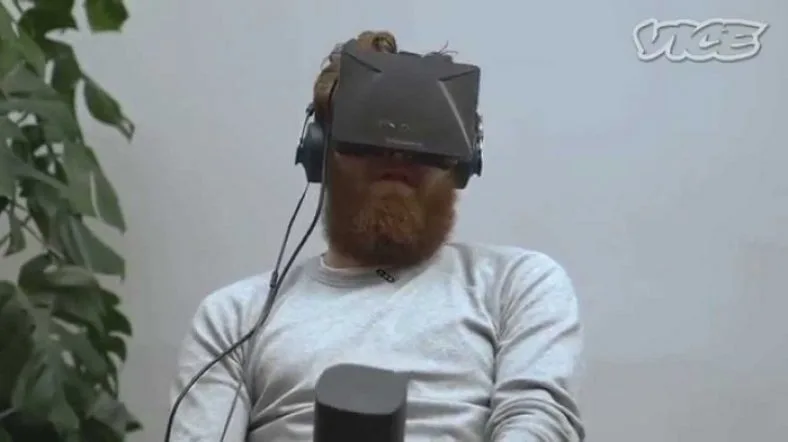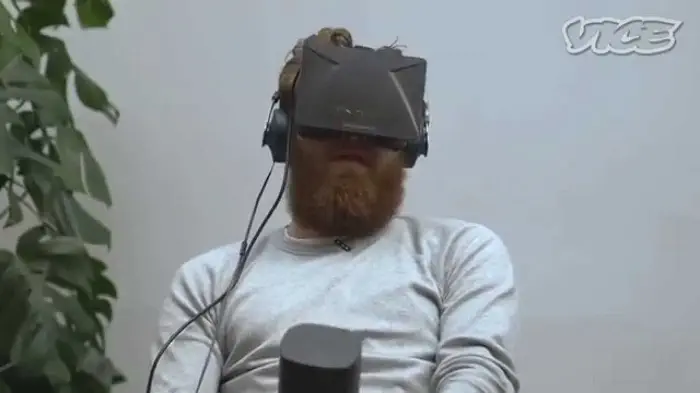 Kiiroo is one of the few companies that I love and recommend without needing a second thought.
Not only are their products innovative and creative, the designs and engineering are better than the industry standards. They are true pioneers in the teledildonics field. Hence the fact everybody wants to work with them (Fleshlight, Ohmibod, We-Vibe, and others).
For example, the outer casing and the complete feel of the Onyx 2 look like an object from the outer space; not only does it look heavenly, what it does to your penis is heavenly.
It comes with a specially made sleeve (Fleshlight SuperSkin) which is thin, soft and provides amazing skin on skin feeling.
The first generation of Kiiroo Onyx had a few drawbacks (performance, VR compatibility, feel) which are overcome by the current version.
The new and upgraded version is now stronger, quieter, smarter, lighter, but also more elegant and resourceful.
It is not as fast as the Launch, but it can still reach up to 140 strokes per minute for more than 1 hour of uninterrupted use!
Onyx 2 has touch-sensitive controls on the side of the device which can control the way the device behaves.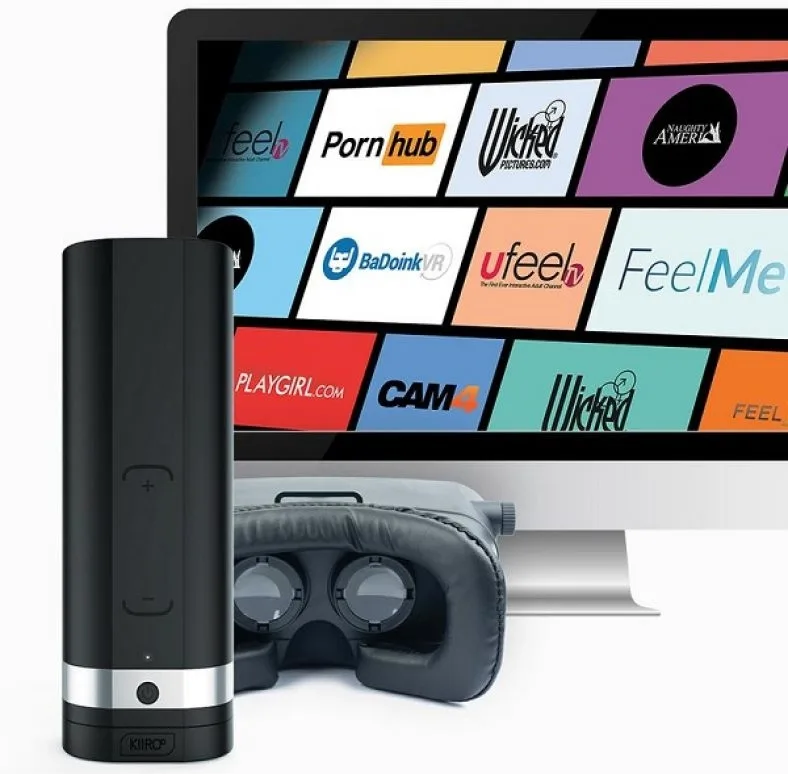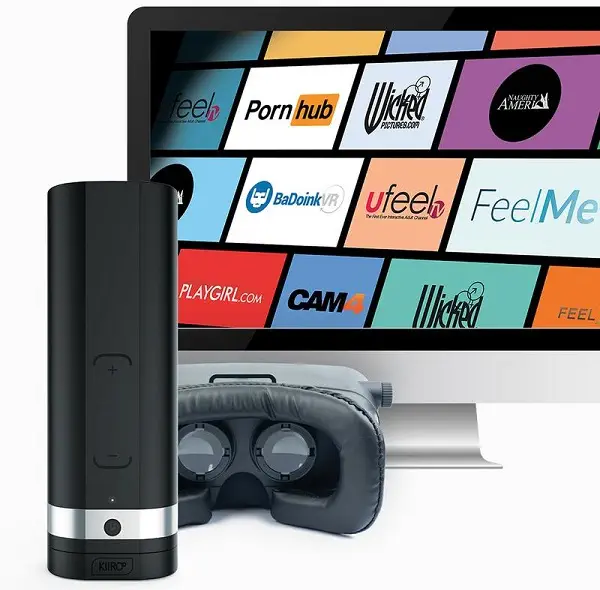 These controls create even more magic when combined with the Onyx 2's VR capabilities.
The masturbator through its VR module couples up with the VR-ready porn and takes you one step closer to your favorite pornstars.
Not just pornstars, as with the VR tech, you can even fuck your favorite anime character or celebrity!
True to its name, Onyx 2 is a giant piece of technology that will spice up your solo sessions, and you're gonna love it.
Click here to read the full Kiiroo Onyx 2 review
>> Click here to check the price of the Kiiroo Onyx 2 and get up to 10% OFF with the promo code "Fun10" (exclusive discount) <<
VR Masturbator #3: Fleshlight Launch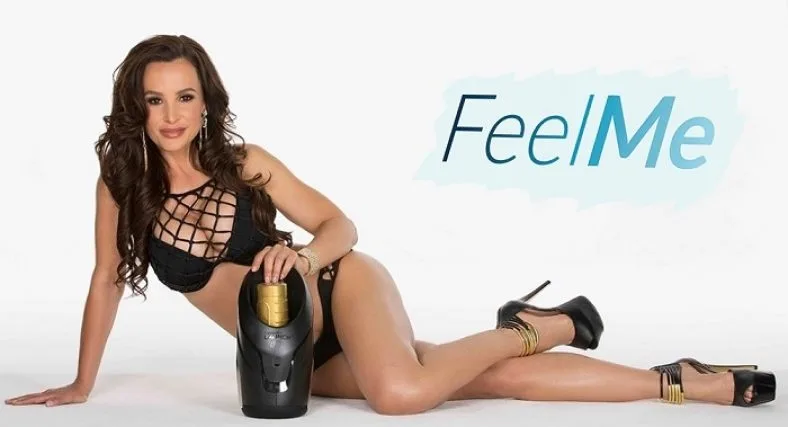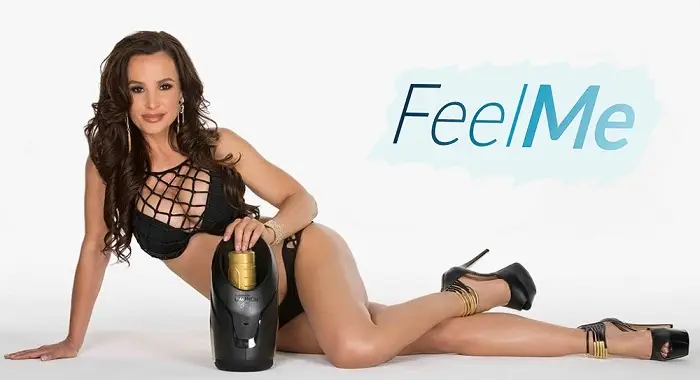 Update
Sadly
the Fleshlight Launch designed by Kiiroo is no longer available
. No idea what happened between the 2 companies, but it seems that they don't plan on selling this product in the future ever again.
The good news is that they are many strong alternatives on the market such as the Kiiroo Onyx + (our review), the Kiiroo Titan (our review) and the Lovense Max 2 (our review).
These 3 products are amazing high-tech masturbators that have mostly the same features as the Launch did.
I have to say, when it comes to milking machines, there is hardly anything that beats a Fleshlight Launch to date, as it's using Fleshlight sleeves and tech.
It is THE BEST male masturbator available on the market today. It feels real, it is safe, and most importantly, it takes you as close to reality through its VR experience as possible.
Fleshlight Launch was released a few years ago, and you can guess that it became an instant hit among men of all ages, especially thanks to the huge choice of movies available in sync.
The best part about this Fleshlight is the skin that it uses. The masturbator sleeve is made from a patent material which gives you skin-on-skin feel and an amazing hot experience.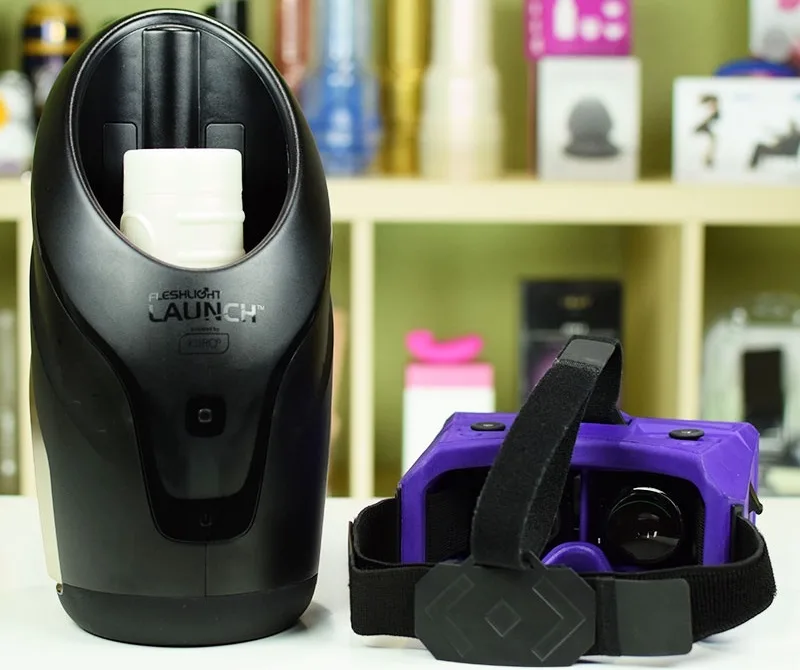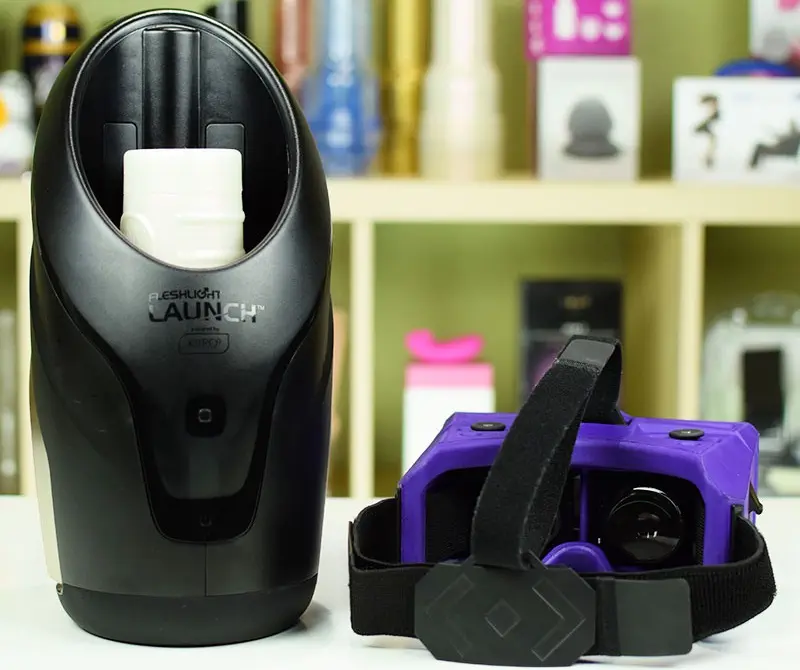 Coming to the virtual reality part, the manufacturer of the Fleshlight Launch has created one of the best VR experiences for a male masturbator, which works with the content by FeelMe.
All you need to do is to connect your masturbator to your mobile phone via Bluetooth and play the movie.
Once the movie starts, the smartphone will start sending vibration patterns to your masturbator, and that is when the real ride begins.
How does it work? Every single stroke and thrust you see on screen is duplicated by Launch. Simple.
Except for the interactive mode, you also have a manual mode, where the Launch is capable of performing up to 180 automated strokes per minute!
When you know that this toy can be used hands-free, you quickly realize that this blowjob machine is the ultimate automated male masturbator.
Also, it is worth mentioning that the Launch can be paired and synced with other Kiiroo and Fleshlight teledildonic toys (like the Pearl 2) for some LDR fun!
Clich here to read the full Fleshlight Launch review
>> Click here to check the price of the Fleshlight Launch <<
Conclusion: Which is the best VR sex toy for men?
All the three VR masturbators mentioned above can be used for solo or for couple fun. They usually have female counterparts that can be paired (Lovense Nora, Pearl 2, Ohmibod Fuse) and the performance of all three gadgets is quite similar, even if we can say that the Lovense Max 2 is the best option at the moment.
Although my favorite is the Onyx 2, it is only because of its overall design, which elegant and lightweight without compromising the power.
The Max has a rather bland look but it excellent for LDR and interactive features (VR, camming), while the Fleshlight Launch is a very sophisticated VR sex toy but at some levels, it is really about solo play.
So what could be your deciding factor? Movies, features, weight, look, feel and above all, your budget.
For VR porn, irrespective of the interactive masturbator you choose, expect a little lag in the sync if you do not have a stable internet connection.
This is due to the fact that your mobile phone or laptop has to continuously communicate with the online server to fetch video content and vibration patterns.
Let us know which of these VR masturbators do you plan to buy and how happy are you with your purchase!