Are you bored with playing adult games that offer less quality?
Wild Life is an adult RPG that offers unmatched adult gaming qualities.
You are assured of great graphics and engaging mechanics, and the greatest feature will be the full integration of Lovense's devices.
In this article, I will review everything you need to know about Wild Life and why you should try it.
You are set to experience whatever your characters are feeling physically.
➡️ Check the price of the Lovense Max 2 (Best Masturbator for Wild Life)
What Is The Wild Life Game?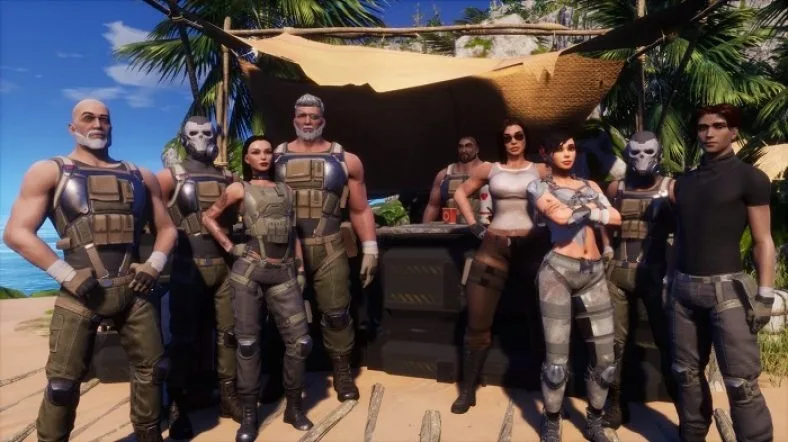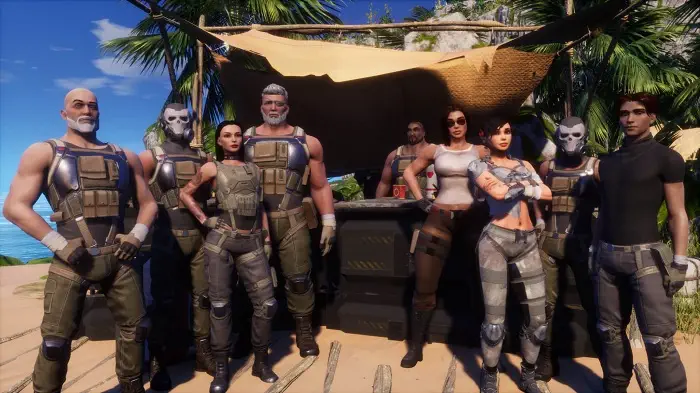 Wild Life is an RPG crowdfunded and developed through Patreon, a subscription content site, since 2016. It represents what the future of adult gaming could look like with amazing graphics and quality.
This game has garnered a huge following on the platform and other social media sites from its offset.
On Patreon, Wild Life has 12,043 patrons with revenues of $117,914 monthly. It currently has over 20k subscribers on YouTube and almost 36k followers on Twitter and on other platforms.
The development was spearheaded by an independent German studio led by Adeptus Steve.
The Wild Life team comprises a team of developers, designers, and creators who have continuously improved the game in different stages.
The team started with two men and is currently growing as the development continues. The graphics they have created are amazing, and the whole engagement is on another level.
The Design of Wild Life
Wild Life RPG is designed in an open world. It encompasses a storyline filled with adventures and sexual stimulation.
Players can try free-roaming, complete adventures and missions, and fantasy sex stimulations in different stages with different characters.
Besides the sex stimulation, there are lots of action and fighting. Players will, therefore, have to win battles to continue exploring different levels.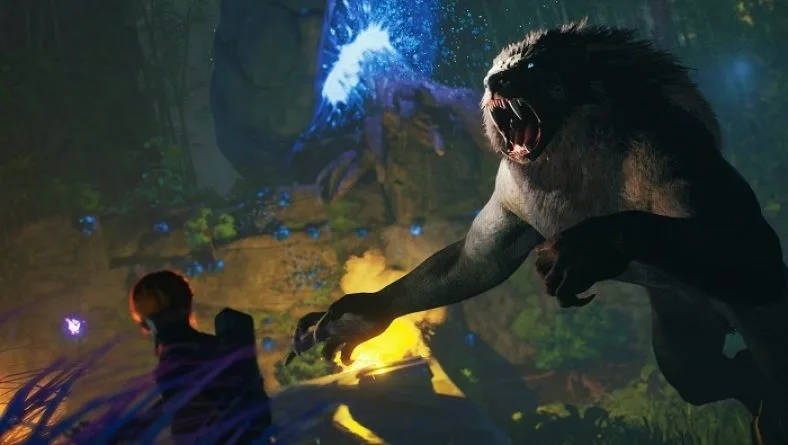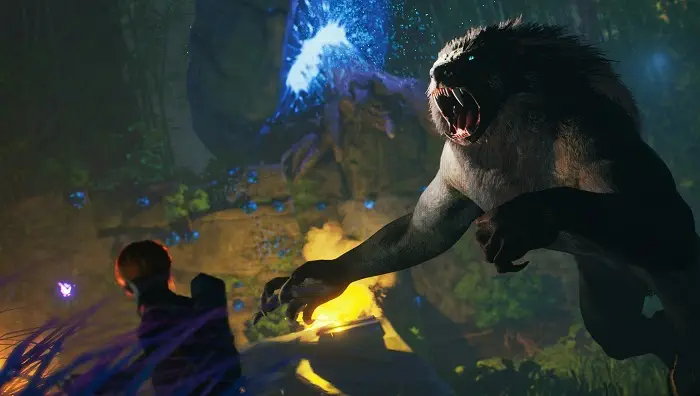 The landscape caught my eye. I got to enjoy it as my character moved into the lush nature.
Wild Life has also incorporated wild creatures that also roam the woods. We are expecting more development and additional features, but the game is already proving to be the top adult game out there.
The Landscape
From the look of things, the developers of Wild Life gave a lot of thought to the landscape. It offers a multifaceted landscape with all environments bringing unmatched beauty.
I got to traverse coastal plains, forests, oases, and villages. I also flew my characters and beheld the golden horizons and azure skies.
The Characters
There is a cast of characters who have been meticulously designed, capturing every feature and detail with great graphics. The characters also move with unmatched motion in the NSFW games market.
There are also numerous non-playable characters. Each of these characters has its own unique traits and styles.
Additionally, gamers can customize the playable characters by changing their body shapes, clothes, expressions, and names. The fantasy characters are called Kerpali and range from minotaur to furry-type characters.
The Sex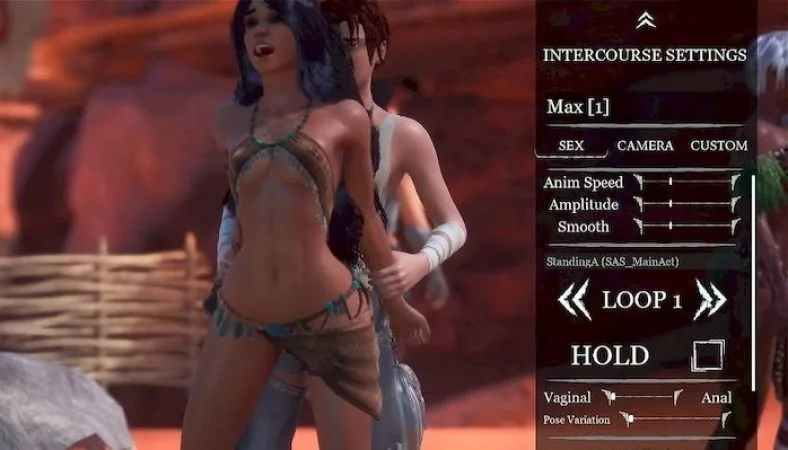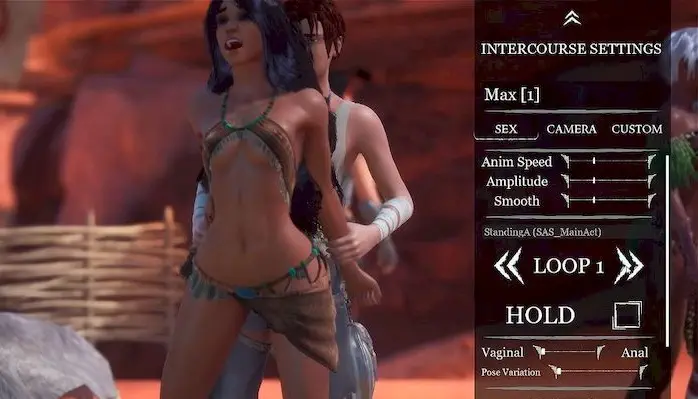 The Wild Life RDP allows characters to interact with one another sexually. It has incorporated a variety of sexual positions with which characters can engage. Also, the engagement can be heterosexual or homosexual.
Furthermore, the human characters can have sex with other human characters or Kerala. Some of the positions include:
Missionary
Standing sex
Planking
Cowgirl
Reverse Cowgirl
Doggy
Blow Job
Boob Job
Pussy Licking
Scissoring
Fingering
Fisting
69
Rimming
Frotting
Furthermore, the developers have added kinky stuff to spice things up. These may include:
Double handjob
Doggy spit roast
Standing Nelson sandwich
Upside down grind
Orgy
Group masturbation
Cowgirl train
Development of the Wild Life Game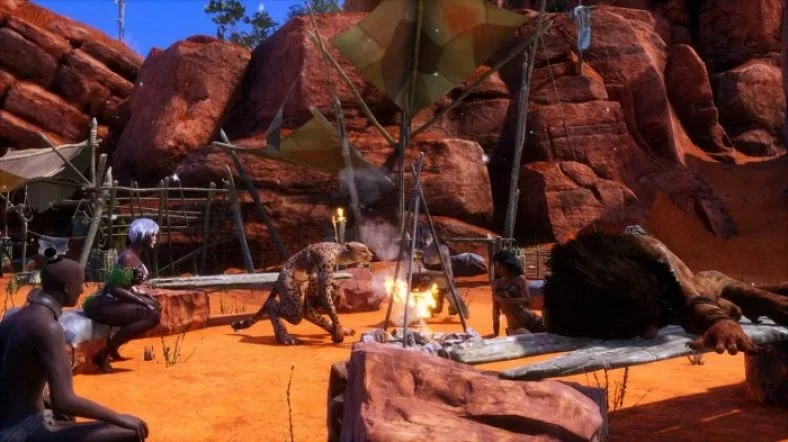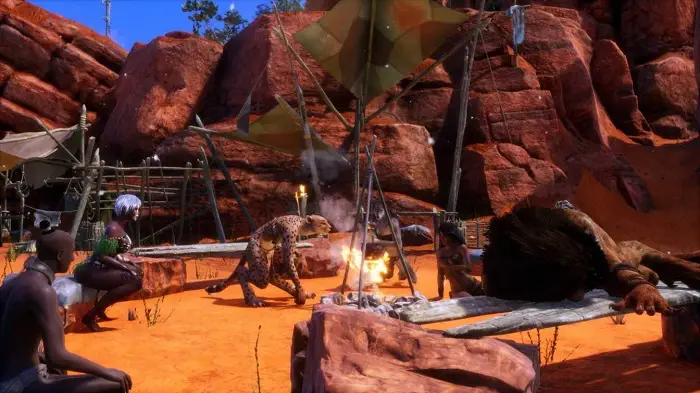 Wild Life is currently compatible with Microsoft Windows. This XXX RDP game has employed advanced technologies in its development, resulting in crazy quality.
I would say Wild Life has pushed all bounds with its high-definition graphics, cinematic camera angles, and top-tier modeling. As a result, we get a high level of realistic adventures and sex positions.
The developers are also creating an amazing storyline to augment the thrills of interactions for gamers. Furthermore, the team is also creating more characters and improving the quality of existing characters.
From the developments we have seen so far, it suffices to say Wild Life is cutting-edge, offering an unforgettable experience. The team continuously updates it and all updates are posted on their different platforms.
Playing Wild Life
Gamers can still play the game as it is continuously developed. You will, however, need a PC with 16 gigs of RAM, a 25 gig hard drive, an AMD Ryzen 5600X processor, and a GeForce RTX 3070 graphics card.
The demo is currently available on Steam and Nutaku. Additionally, you can become part of the development journey and access early perks by being a Wild Life Patreon Supporter.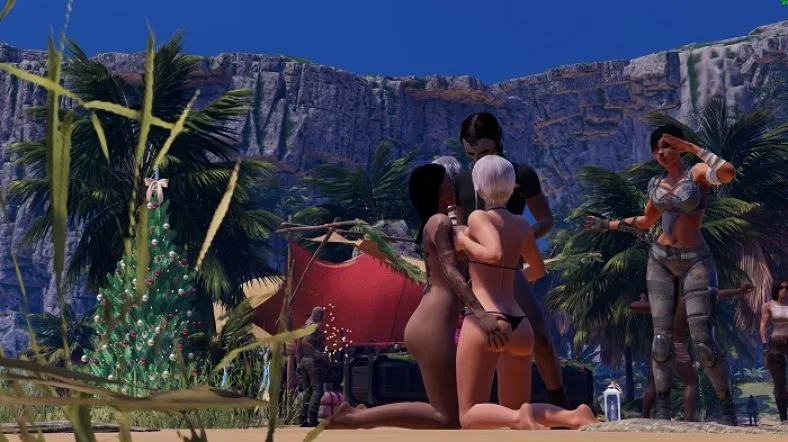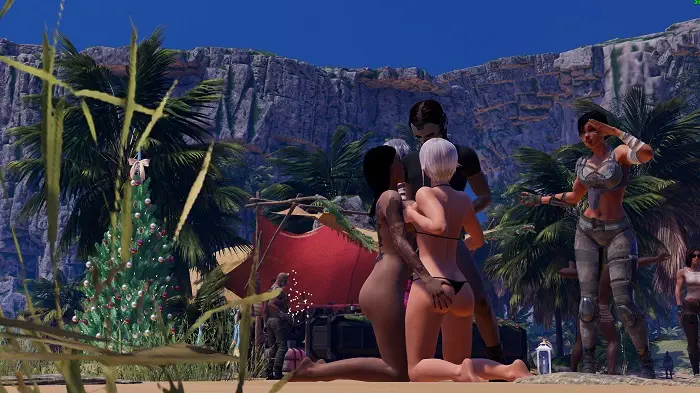 Wild Life offers different levels of membership. Each level comes with its own benefits and advantages. These levels are:
Tipper. For $1 a month, you can comment on the it's discord channel and check other promotional materials.
Patron. For $10, you can get pre-release builds, breakdowns, tips, and new developments.
Member. For 25 bucks a month, you will get experimental features, new builds, the ability to contribute to developments, and your name in the credits.
Investor. At $50 monthly, you will get all the perks listed above and access to a private channel with the team where you will liaise on development.
Eccentric. At $100 a month, you will get a custom animation pose and special credit in addition t0o the other perks.
Breakdown of Wild Life
Wild Life offers different modes for players. You can choose free roaming, enjoying the beautiful landscape or enjoy the game by starting quests.
You will take one of the main character's roles and interact with other characters as you move on through the game.
The tribal characters can fly, but you will have to be careful since crushing killed my character. You should therefore be agile and learn how to maneuver with these characters.
There were a multitude of tasks I was able to try. These tasks include discovering places, hunting, discovering things, and attacking enemies.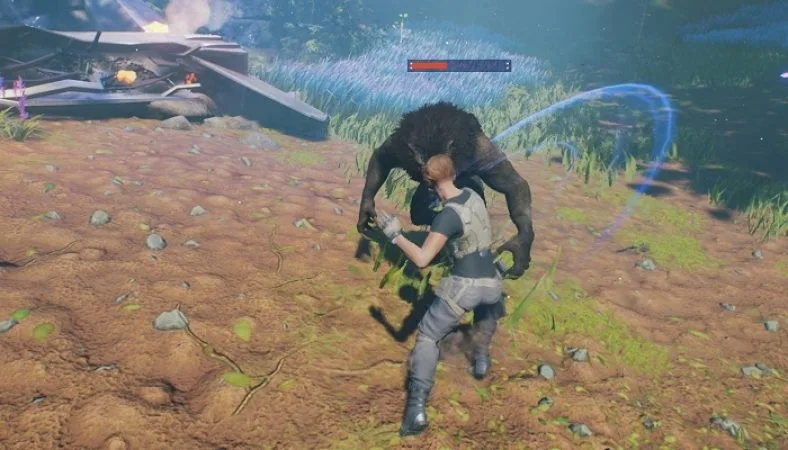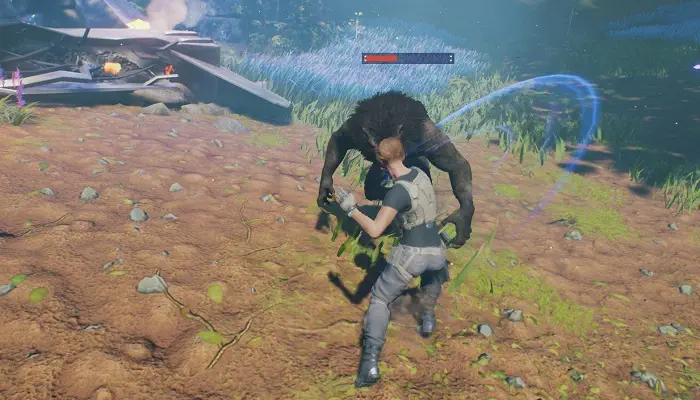 Additionally, all the quests posed the danger of combat scenarios which required learning how to be agile in sword drawing and fighting.
The other way I interacted with other characters was intimately and sensually.
During the sexual scenarios, a pop-up menu appeared, through which I got control over how the situation would go down. The options ranged from speed to pose variation, giving me the desired thrill.
On the other hand, the storyline develops according to the dialogue, which gives options on how to respond. There are also many customization tools available.
This gives the players the chance to make the game custom-made. This is also an area that has received tremendous development.
As the development continuously progresses, new tweaks are added. There are new costumes, character poses, new bodies, different skins, changed hair, etc.
Using Lovense Sex Toys With Wild Life
You can set up Wild Life with a Lovense product through the internet, Bluetooth, or a dongle from Lovense.
You can surf the internet and create a wireless bridge between the phone, sextoy, and computer through your smartphone. You will need to install the Lovense app on your android or iPhone before connecting it to your toy.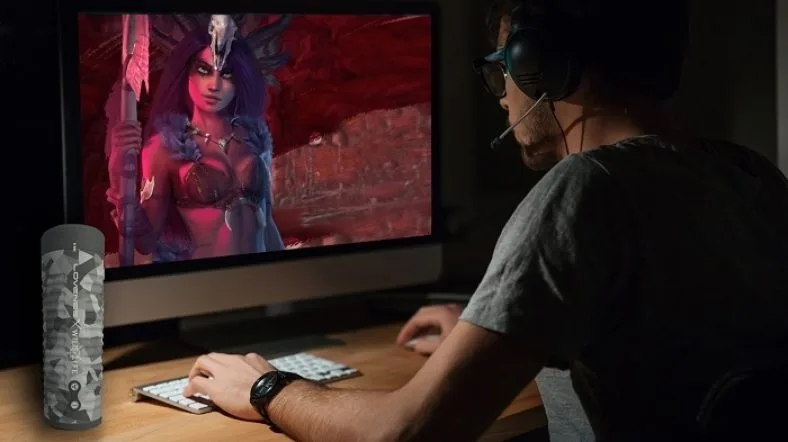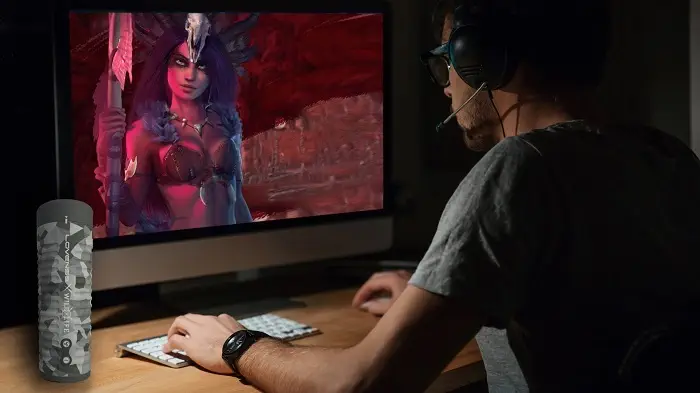 You will then go to 'Settings' on your smartphone or computer version of the application and select 'Game Mode.' This is regardless of whether the PC is connected to the internet.
You will go to the Wild Life demo, 'Settings,' 'Game,' 'Lovense Toys Configure,' and that sums it up.
Pros and Cons of Wild Life
The Wild Life RPG game offers users a great experience with unmatched advantages. It also comes with a few drawbacks.
Here are the pros and cons of the Wild Life adult game.
Pros
It is fully voiced
It has unmatched graphics
The combat and data sim game mechanics are top-tier.
There are numerous sexual activities.
It has a variety of beautiful landscapes to traverse.
Different modes of play.
A fully-rendered alien world.
Cons
Wild Life is a PC exclusive
An online demo is currently unavailable
There are currently a limited number and kinds of interactions
Wild Life Game: FAQS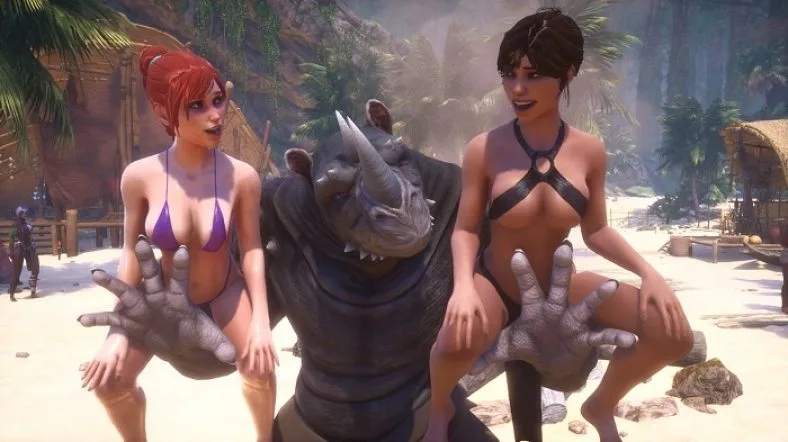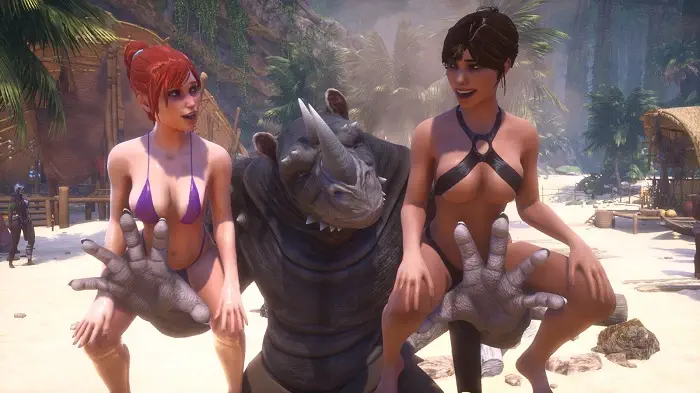 What Is Wild Life RPG?
It is an adult game that is still in development through crowdfunding through Patreon.
When Is The Release Date?
Wild Life is still in development, and the official release date is yet to be determined.
Which Gadgets Are Compatible With Wild Life?
It is currently only available for Windows PCs.
What Is The Wild Life RPG All About?
This X-rated game seeks to take mature players to an exciting world of arousing adventures with different characters and sensual endeavors. It also has combat situations and vast landscapes for the player to explore.
Can I Buy Wild Life?
Patreon is the platform where the current developments of the game are updated. Currently, there isn't a buy option for the game, and you can only subscribe to one of the levels offered on Patreon.
Wild Life: Verdict
The Wild Life game is currently a demo. You have limited options on what you can do.
However, as we anticipate its release, we expect more features to be incorporated, making it possible to do many more things.
Despite the current state, it is worth giving a shot. You will enjoy the impressive graphics, amazing gameplay, mysteries, explorations, and above all, sexual interactions with a variety of options.
I do not think there is an adult game that offers the levels of sensual interaction offered by the Wild Life game.
I believe Wild Life represents the future of erotic gaming. If you like adult gaming or are interested and have never tried it, grab a Max 2 and try Wild Life for an experience like never before.
➡️ Check the price of the Lovense Max 2 (Best Masturbator for Wild Life)