When you talk about wearable vibrators, the egg comes to mind as well as a few other things, vibrating panties, long cords, etc.
Well, now there is an upsurge of wireless, hands-free and remote-controlled ones just suited for the pleasure of all types.
In this article, we will look at three of the best that are available on the market right now. Each one is suited for a different purpose in order to please anybody that wants to try something new and exciting.
Hopefully, this will help you find the perfect one for you! Actually, all of the options here are fantastic.
In the lineup for today we have the Lovense Lush, which is a wearable G-Spot vibrator, the Vibease which is a small wearable sex toy, and then we have the Lovense Hush which is a wearable and vibrating butt plug.
The amazing thing about them? They can all be controlled via an app on your smartphone!
To ensure you don't get counterfeit or defective products, NEVER purchase any sex toy from Amazon or Ebay. I strongly recommend that you order only from trusted and authorized dealers or official stores, like the ones mentioned in this post. Stay safe and have fun! 😀

Wearable Vibrator #1: Lovense Lush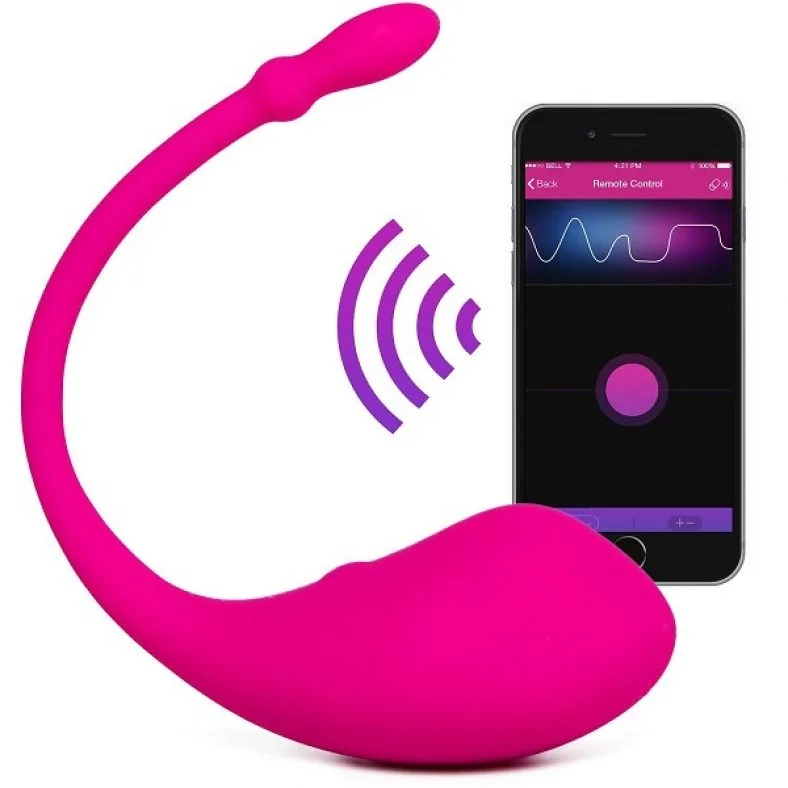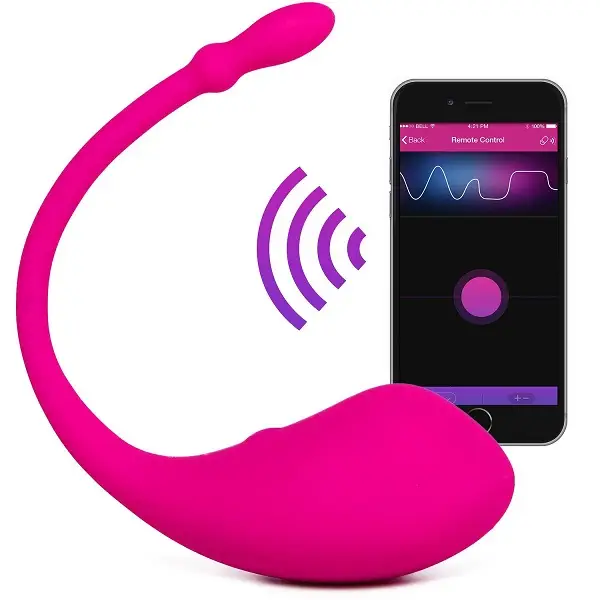 Click here to read the full Lush review
The Lovense Lush comes from the company that has brought us the Max and the Nora. And once again, we have another top-quality toy from this company!
This vibrating egg is silent, so you don't have to worry about your roommate hearing it, or it being heard by your boss or that couple with the crying baby at the next table in the restaurant.
The Lush can be controlled up to 30 feet with no interference, but it is really best controlled when the controller is within about 15 feet or so.
How does it work? There is a Bluetooth antenna which reaches outside your vagina, but that is very small and can be easily concealed in your underwear.
This would seem to be a drawback, but, on the other hand, it does give some clitoral stimulation, so it serves a dual purpose.
By the way, it is waterproof, and the battery is good for between one and a half to two hours. It is USB rechargeable so all you need to do is just plug it in, charge it and you are ready to go.
The Lush can be controlled by your iOS or Android smartphone via the Lovense Remote app from anywhere in the world. So you and your partner can play whenever and wherever you would like as long as you have Internet and Bluetooth.
All it takes is a simple swipe of the hand to determine vibration strength. Have fun 😉
>> Click here to check the price of the Lovense Lush
Wearable Vibrator #2: Vibease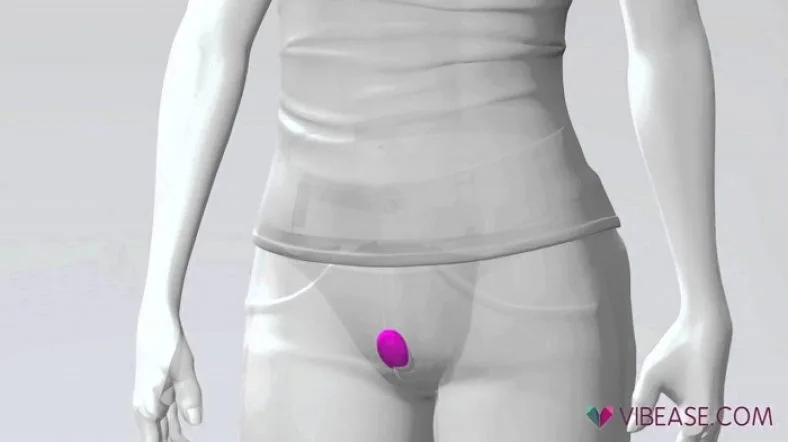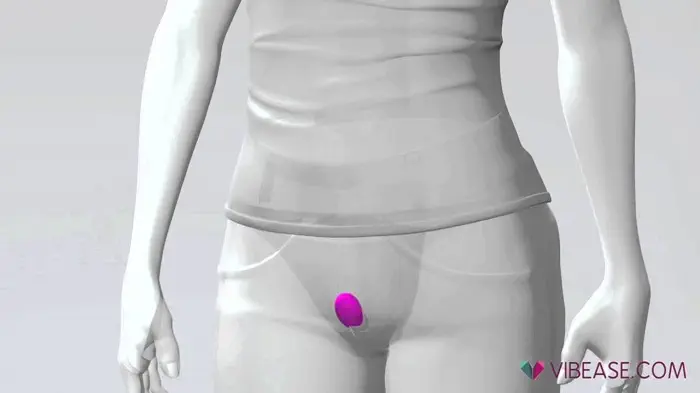 The Vibease is another wearable vibrator. This is made by a different company, but many features are quite similar.
For example, this is silent as the Lush, so privacy is not an issue. It is a bit smaller than the Lush (but not as powerful) which makes for more discretion.
There is no antenna with this one. However, it can only be controlled by up to around 10 feet or so by Bluetooth. That means that like the Lush, it can be controlled from anywhere in the world via the Vibease app. Yay!
This app includes erotic audiobooks, however, and the toy can be synced to those books so that in certain parts of the story you will get an extra surprise…
This alone should make reading a new past time! This is something worth mentioning because that is not offered by Lovense products, so this makes the solitary use much more desirable.
The Vibease, however, just like the Lovense toys can well be controlled by someone that you give control too on the other side of the street or the other side of the world.
This app also features voice calls, video calls, and message chats.
This makes scheduling that special sexy time with your sexual partner a little easier as you have the option of letting your partner watch as he or she brings you full pleasure.
Wearable Vibrator #3: Lovense Hush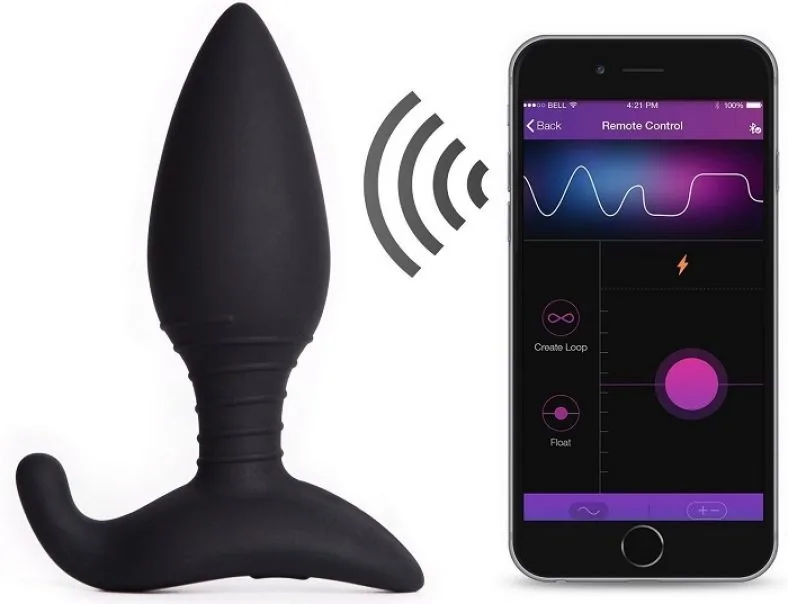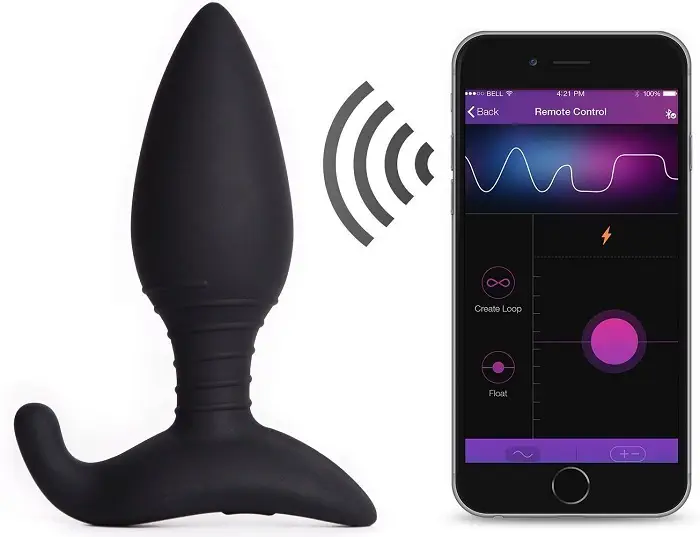 Click here to read the full Hush review
This time, this is not a vaginal wearable vibrator, but an anal wearable vibrator (aka butt plug). This is great for those who enjoy anal play, and who are a bit more daring to wear one in public.
It seems a great fear using this would be turning it on or off when you are sitting down. Good news is, this concern is remedied by the button that is on the bottom of the plug.
Hush is specially designed to only turn off and on when pressed with the finger.
This plug has a special spiral neck that will hold and store your lubrication for ease of removal after extended play.
The insertable length of this plug is 3.8 inches, just the right size for maximum pleasure.
The battery when fully charged can offer between one and a half to two hours of play time. However, it is USB rechargeable so all you have to do is charge it up and it will be ready for your next round of play.
This Hush anal vibrator is also controllable via a smartphone by syncing the toy with your app or the one of your partner.
As always, the messages are encrypted, so privacy for both parties is protected at all times.
Just like the Lush, the Lovense Remote app features a video chat option and a message chat option which gives your partner the pleasure of watching your face as you reach orgasm again and again.
>> Click here to check the price of the Lovense Hush
Which wearable vibrator should you buy?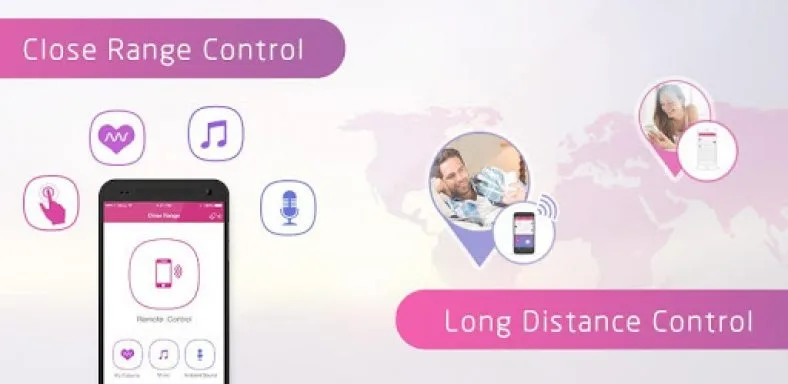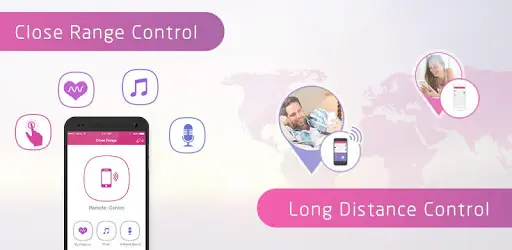 So, in conclusion, you have many different options offered to you depending on what you would like for your pleasure, whether it is for solo use or with your partner.
Anyway, you can't go wrong with these 3 wearable toys.
As stated above you can sync the Vibease to erotic books. Plus, they all sync to music this alone makes these sexy times much more interesting.
No matter what you choose, you have the control of the vibration intensity either with the manual buttons on all three of these devices, or you can just go completely hands-free and just command your smartphone through the app, or you can give up total control to your partner.
The great thing is that partner can be in the same room with you or on the other side of the globe.
The important thing is these devices offer a safe and clean way to relieve sexual tension, either by yourself or with some help from a lover.
The technology involved is entirely cutting edge, and there are just signs that there are many more on the way.
The way we communicate with our lovers and keep the intimacy in our relationships has totally been changed, and in my opinion, they have been changed for the better without a doubt!
https://www.youtube.com/watch?v=Vz7Ge8jSjao
Conclusion
All three of these products are top quality, high-end technology, safe and have the potential to spice up your sexual routine in the best way possible.
So really, all you have left is the choice of what experience you would like.
You have the option of a longer range of control and G-Spot action with the Lush
The Vibease gives you the option of enjoying an amazing audiobook with your vibrator synced to give you an extra boost, even during public play
Then for the more daring, you can explore anal play with the Hush
Any of the above can be connected to your smartphone by Bluetooth for hands-free fun or to give your partner the full control.
Any of them can be synced with your partner via the dedicated individual apps that come with each toy.
Through these apps, you can schedule a time with your partner to have a little fun as all of them respond to your lover's commands and movements.
You cannot really lose with any of these options!
Our all-time favorite though? Definitely the Lovense Lush 😉