If you've ever dreamed of having remote-controlled fun with someone clear across the world, the Lovense Lush 3 has you covered. Whether your partner is on a business trip or you are daring enough to try some discreet foreplay while out and about, this teledildonic toy will not disappoint.
As you read over this article, you will be introduced to everything you need to know before deciding to purchase the Lush 3. For the record, this toy is worth it!
➡️ Click here to check the current price of the Lovense Lush 3!
About Lovense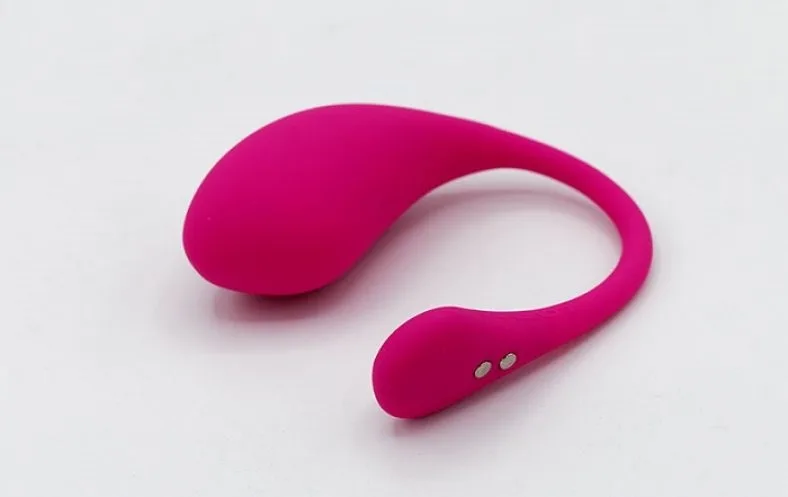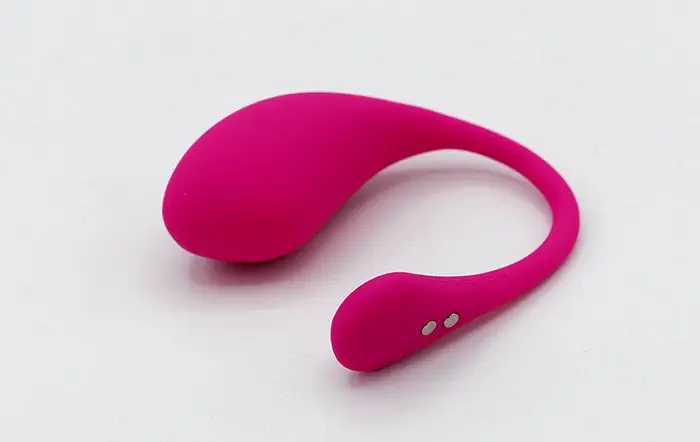 Founded by Dan Liu, a man struggling with intimacy during his own long-distance relationship, Lovense was created in order to provide that way to connect, even when people are oceans apart. The Lovense brand released its first teledildonic set, the Max and Nora in 2013. Since then, they've developed several lines of sex toys for just about every need.
This company has grown to get its own claim to fame, with Lovense reporting an annual estimated revenue of $10 million, employing around 80 individuals. These sex toys aim to please, and time and again, Lovense manages to meet and exceed expectations.
What sets Lovense apart is that this company is actually interested in hearing about user experience to improve upon it. Through listening to customer feedback, they have been able to improve upon their toys.
Each design is better than the best, which makes the Lush 3 so desirable. With Lovense, you can trust that their newest models will always be better than the previous iteration.
Introducing the Lovense Lush 3
The Lush line has been highly popular practically since conception, and for good reason. This toy is designed to be inserted into the vagina, where it can then reach the G-spot. The tail end of the toy then reaches out, allowing for outward stimulation of the clitoral area as well.
However, what sets the Lush apart from many other egg vibrators is that Bluetooth technology. You can connect this device to a phone or a computer without much hassle. Or, if you want to share your pleasure with someone further away, you can grant them permission from the Lovense Remote app, giving them access to your device over the internet.
What Sets the Lush Apart from other Vibrators?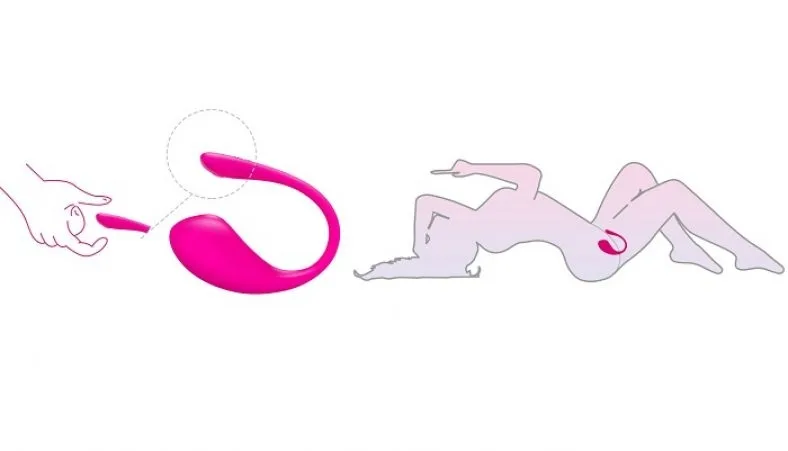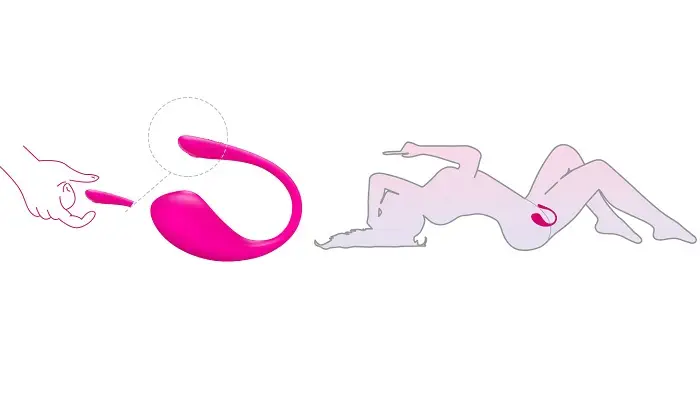 If you're wondering what's so special about this device, the answer is simple: It is more technologically advanced and stronger than many other options. This particular line is known for being controlled via an app, which grants it features such as:
Customizable vibration patterns and intensities that you can design and create for endless fun
Sync to sound capability, activating the device to the sound of music, claps, moans, and anything else.
Bluetooth-enabled up to 43 feet standing or 25 feet sitting
Internet-compatible for across-the-world fun
Quiet without compromising power, allowing for discreet public play without any unwanted attention
What Sets the Lush 3 Apart from Previous Iterations?
The first-generation Lush was introduced in 2015 and was incredibly popular. There were over $100,000 in preorders, and over 300,000 units sold worldwide thanks to nearly-silent remote control capability with the use of an Apple Watch. However, Lovense knew it could do better.
The Lush 2, released in 2019, faced some redesigns that allowed for improved connectivity while moving the button to be easily accessible when the device is already inserted. They also introduced a larger motor for more power than ever.
With a 2021 release date, the Lush 3 saw a charger upgrade from plug-in to magnetic. The tail was adjusted again to keep the toy in place, and connectivity has been improved. The battery life was also extended, granting between 4.5 and 5 hours of continuous use before needing to charge it again.
What's in the Box?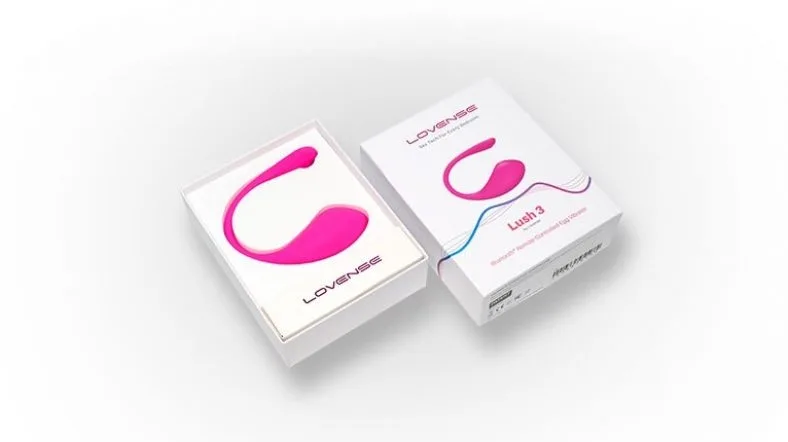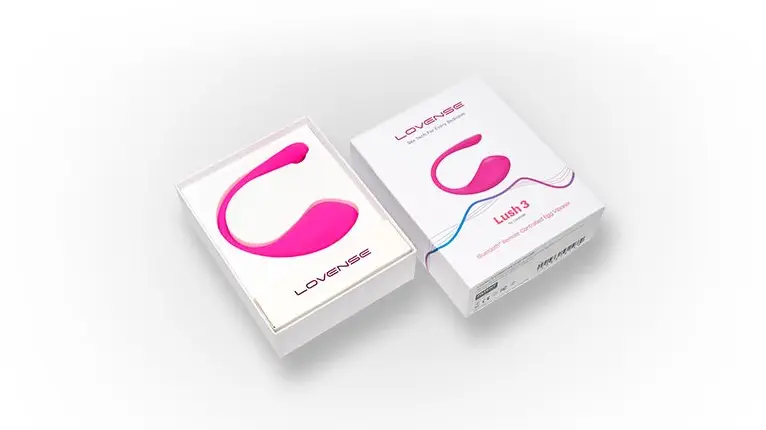 When you first receive your package, you will see that it is designed to be protected. The box itself is white, with a blue to pink wave going across the front, and a picture of the device itself. The back includes all of the pertinent product information.
Opening the box, the device itself is fitted into a small foam mold to keep it in place and safe during transport. You will also find:
A magnetic charging cable
A discreet black pouch to protect your toy when not using it
A manual for the device
Features of the Lush 3
When you get your vibrator, you will see that it looks like most other egg vibrators with a tail attached to it. You have the egg end and the tail end, all coated with a soft and silky medical-grade silicone.
The device is a hot pink color, with a small button on the tail end to activate and change the settings. The Bluetooth antenna is also included in the tip of the tail, allowing for easy access and better reception.
This device is relatively small, at 3.77″x5.3″1.3″ but that size doesn't mean it's lacking. The tail is relatively fixed into place.
It can be moved to adjust the fit, but it will return to the typical egg design, with the tail pressing toward the egg. This allows it to stay in place while also stimulating the clitoris.
How Does it Work?
Turning it on
The power button is at the tip of the tail and is easily accessible when the egg is inserted. By pressing the button for 3 seconds, you can activate it or turn it off. Using quick presses allows you to manually adjust the settings as well.
Pairing it with Bluetooth
The first time you decide to use the Lush 3 with a phone or computer, you'll need to take the time to install the right app. You'll need the Lovense Remote app for either PC or Apple desktop, or for iOS or Android smartphones.
To pair the devices, all you have to do is set your Lush 3 to standby mode while running the app and searching for a device. If it works well, you'll get a notice saying they're paired together. That's when the fun starts.
With the app, you or your partner can start playing with different patterns to knock your socks off with the tap of a screen.
Using it Remotely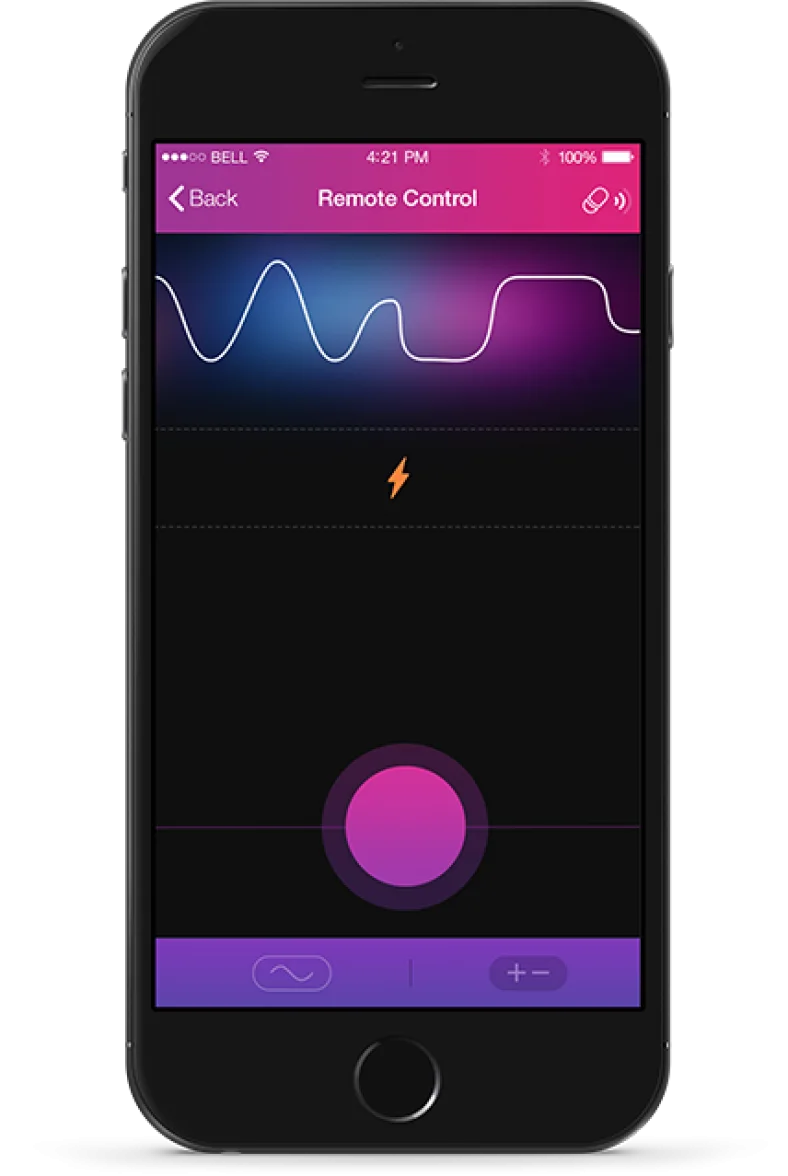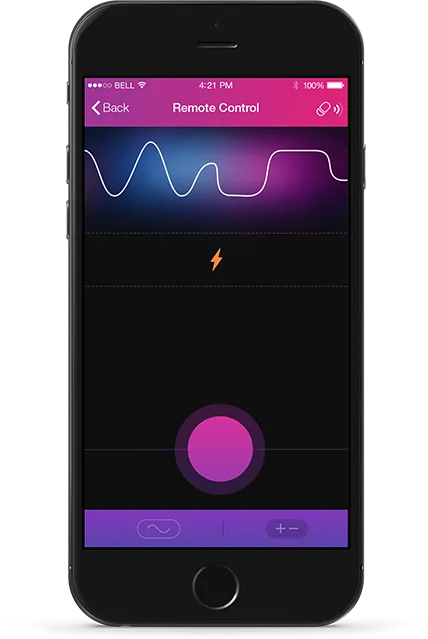 If your partner is further away, you can use the Lovense Remote app to send them a permission message which will allow them to pair their device to your toy from anywhere in the world, so long as they have internet access. Then, they are there and free to play to (and with) your pleasure.
Cleaning
Cleaning this device requires warm water and a small amount of gentle dish soap to wash after use. Then, dry with a lint-free cloth and put it back in its pouch for next time.
Charging
To charge, you simply plug the wire into a USB port and outlet while the magnetic end is positioned on the tip of the tail. The indicator light turns red when the charger is in position and the light will turn off when it is fully charged after about 85 minutes.
How Does it Feel?
From the smooth soft silicone to the rounded shape, every detail on this toy is expertly crafted. The egg end slides in easily, with water-based lubricant recommended if you need a little help to get started. With the positioning of the egg and tail, you will get more intense G-spot stimulation for deep, intense, rumbly vibrations on demand.
The Lush 3 is powerful. The highest settings are stronger than many on the market and are sure to please.
It fits neatly and comfortably inside the vagina, remaining in place for private or public play without worrying about it slipping out. It's even comfortable enough that it could be left in overnight for surprise wake-up calls.
Pros
Ergonomic and easy to use
Hits the G-spot just right
Powerful and quiet for discreet, intense pleasure
Potential for discreet public play
Soft, smooth feel
Well-placed button
Connectivity around the world for endless possibilities
Responsive to sound
Longer battery life
Tail sits on clitoris better than previous iterations
Can be used manually or with an app
Lovense paid attention to feedback from consumers
Ultra-customizable to get the exact intensity and pattern of vibration you desire
Waterproof
Cons
Is specific to those who enjoy clitoral and G-spot play
The magnetic charger can be a pain to connect sometimes
It lacks a motor on the tail end for additional intense clitoral stimulation
It only comes in pink
Verdict
If you enjoy G-spot stimulation and you want to give ultimate control of your pleasure to someone else without being right next to them, this sex egg will satisfy you. No matter whether you intend to use it yourself or with someone across the world from you, this toy will keep intimacy exciting and leave you anticipating its intense vibrations.
The Lush 3 is expertly crafted and Lovense has clearly listened to concerns from past customers, ensuring that you get the best they have to offer.
With so much going for this device and so few drawbacks, this toy deserves your consideration and purchase. If the Lush 3 appeals to you and your preferences, give it a try– you won't regret it!
➡️ Click here to check the current price of the Lovense Lush 3!