Relationships are hard, especially when a couple's sex life has nothing new to excite them and add some much-needed flair.
There's no doubt about this statement, and it's one of the most frustrating things couples come across – the ability to feel fully satisfied and continue to feel spice in the bedroom.
In fact, around 15% of married couples are currently sexless – yikes!
Fortunately, there are tons of ways you can add new experiences and pleasure in the bedroom. Enter the We-Vibe Sync Lite!
Whether you're a couple new to the world of sex toys, or simply a woman that wants to feel more "umph" during her solo masturbation sessions, the Sync Lite has everything you need to make sure you (and your partner) are satisfied!
Find out more about this handy vibe in this Sync Lite review.
What is the We-Vibe Sync Lite?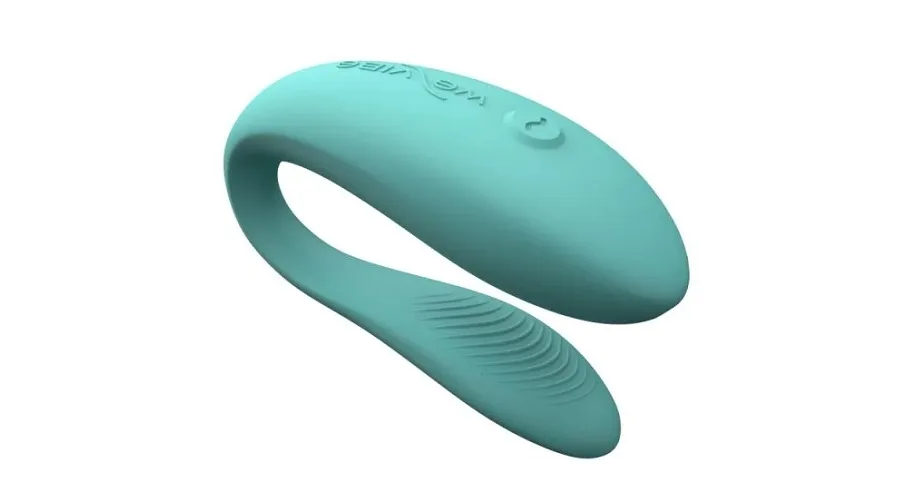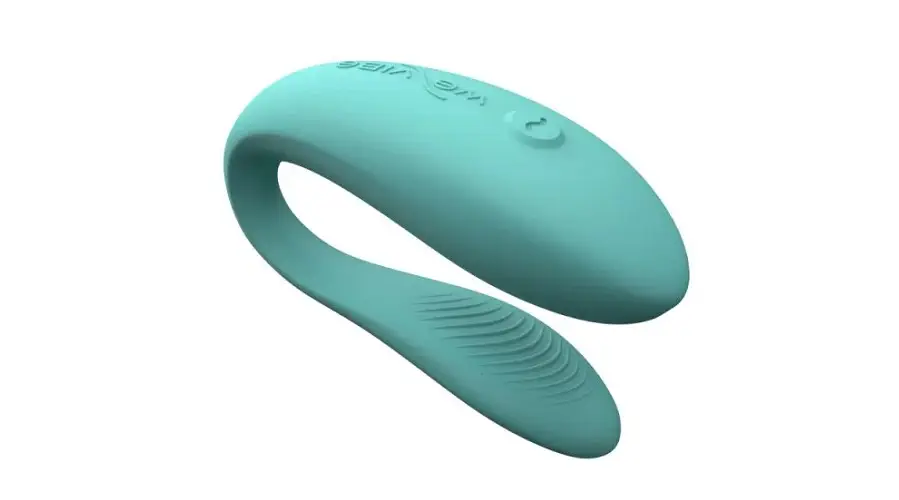 The We-Vibe Sync Lite is one of the newest vibes in the long line of clitoral stimulators, couples vibes, and ergonomic vibes under We-Vibe's repertoire.
We Vibe has made a name for themselves as one of the leaders in interactive and advanced toys, along with other mega sex toy producers like Lovense.
The thing about the We-Vibe Sync Lite is that it's not just powerful and comes with the same name-brand reputation as We-Vibe, but it's also made for the curious and those that are just starting to explore the world of sex toys, couple's vibes, and interactive play!
Ergonomically Shaped Vibe
The first thing people will notice about the We-Vibe Sync Lite is its beautiful shape and design. The clamp c-shape isn't unique to the We-Vibe Sync Lite.
In fact, it closely resembles other award-winning and top-selling vibes in We-Vibe's line of products, including the chorus and full-sized sync.
However, what makes the We-Vibe Sync Lite is its smaller size compared to other clitoral and dual g-spot vibrators.
At first glance, beginners might be a bit intimidated to see the c-shaped design.
However, the good news is that We-Vibe has designed the Sync Lite to fit inside the vagina and lay on top of the clitoris without providing too much intensity to the g-spot.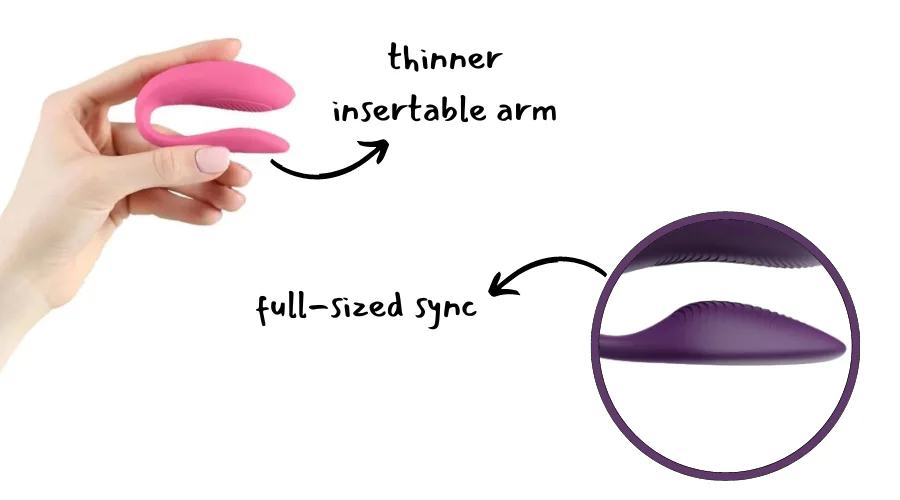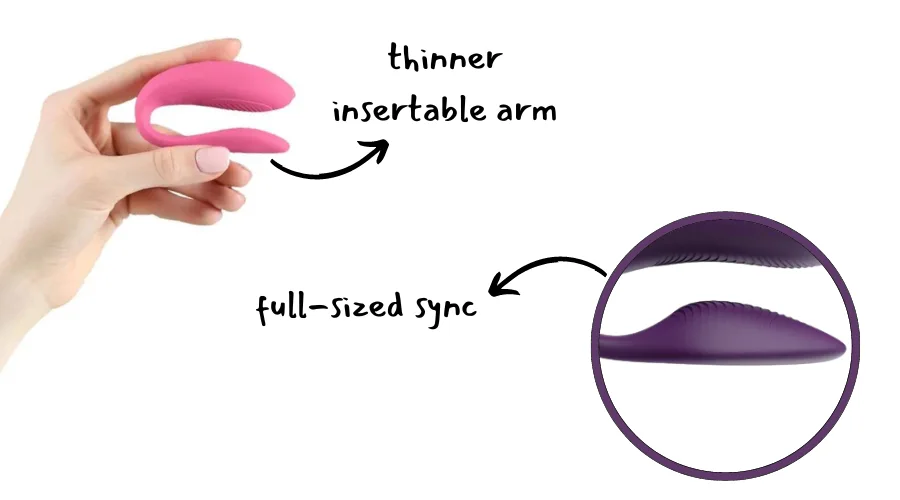 The insertable arm is quite thinner than normal, making it a good choice for those new to couple's vibes and even those with a well-endowed partner.
The c-shape is designed to have the larger portion of the toy sit comfortably on the clit, while the smaller arm stimulates the g-spot and stays thoroughly in place.
Couples Vibrator
The c-shaped design of the We-Vibe Sync Lite is a great option for beginners and those looking to explore dual stimulation with a clitoral and g-spot vibrator.
However, the best thing about the We-Vibe Sync Lite and other similar vibes in We-Vibe's product line is its ability to be used during PIV, or penis in vagina, sex.
The design of the We-Vibe Sync Lite is perhaps one of the best for beginner couples. That's because unlike the Chorus and Sync, the thinner arm allows for easier entry from the male lover.
Once inside, your partner can experience vibrational stimulation on the head and throughout the shaft of the penis.
A fair word of warning – some couples have reported that even with the thin design, it can still be tricky to use the We-Vibe Sync Lite in different positions, especially since it's not as big and perhaps not as steady as other larger and clampable vibes like the Chorus or Sync.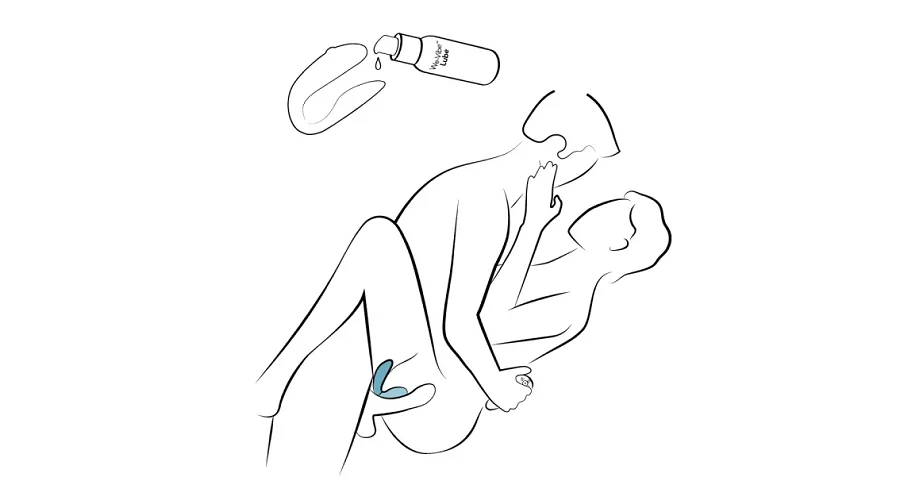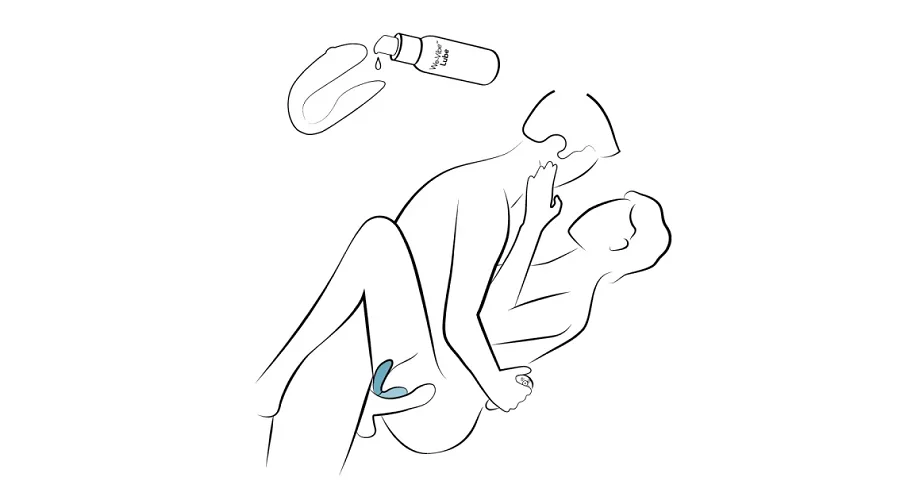 Nevertheless, couples have reported that the We-Vibe Sync Lite is one of the most powerful vibrators for PIV sex despite its small size!
Even though the We-Vibe Sync Lite doesn't come with a dual motor on the g-spot arm, you can still experience powerful g-spot vibrations during PIV sex.
That's because your partner's penis will naturally push against the arm, making it easy to send vibrations to your partner without a motor!
Made for Solo Play and Long Distance
Of course, if you're not into PIV sex or don't have a partner near you, you can still use the We-Vibe Sync Lite for solo play or long-distance play.
The We-Vibe Sync Lite, like other interactive and advanced toys by We-Vibe, is fully compatible with the We Vibe App!
All you have to do is pair it via Bluetooth to the app, ensure you have a sturdy Wi-Fi connection, and that's it!
You can then feel free to explore dozens of vibrational patterns, premade settings you've saved, or even sync your vibe to music using the solo app.
For couples, you can also control the toy by having one partner connect it to the We-Vibe app and selecting long-distance play.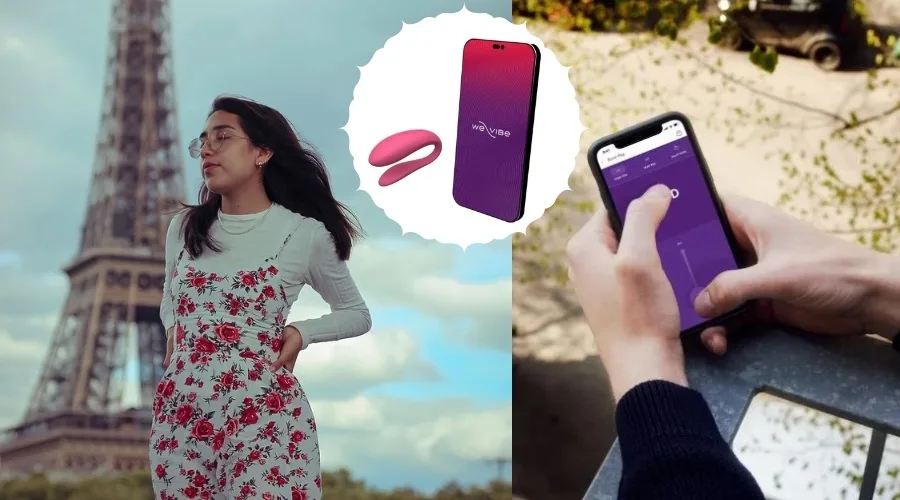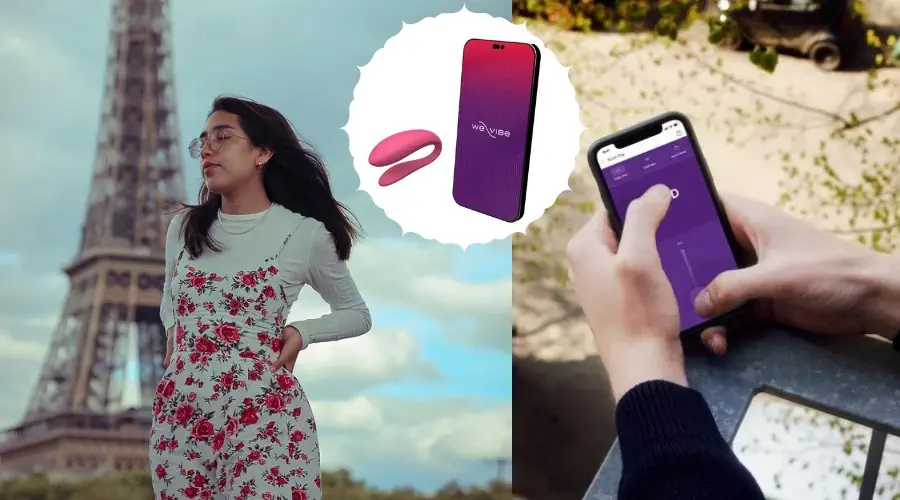 Only one person needs to have the toy within distance of the app.
Your other partner can then control the vibrational settings of the toy using the We-Vibe app on their phone, no matter how far away they are!
Of course, there are always technical issues to consider.
For instance, some couples report increasing lag times with distance, as far as issues using the toy after non-use and due to poor connectivity issues.
Resetting your toy and connecting to Bluetooth and Wi-Fi seems to do the trick for most couples.
Tons of Vibration Patterns
The great thing about the We-Vibe Sync Lite is its great selection of vibration patterns.
For those interested in using the toy as a solo toy or as a handheld device, there are patterns to choose from including:
Low
Medium
High
Ultra
Pulse
Cha-Cha
Tease
Ramp
Tempo
Heartbeat
You can choose a vibrational pattern that's steadier but has higher intensity, or choose a vibrational setting that has more patterns for deeper clitoral stimulation!
Great for Beginners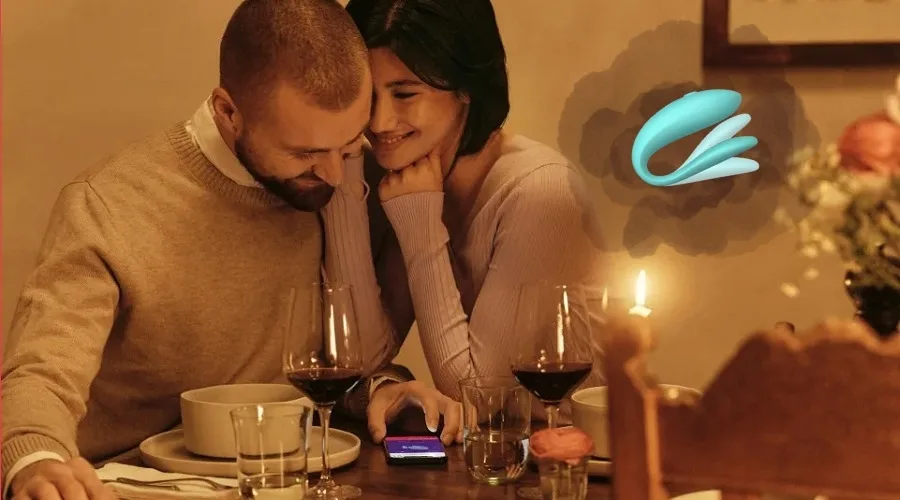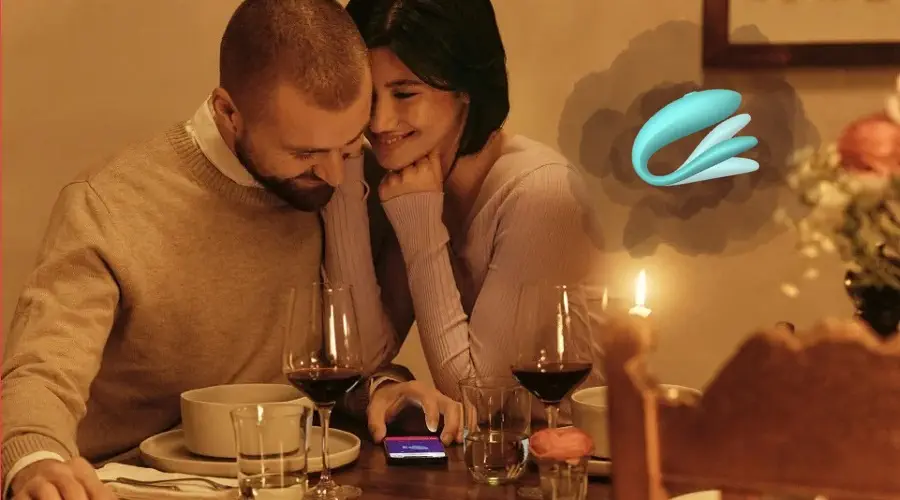 The design of the We-Vibe Sync Lite is also deviously simple. We know it's hard going into a sex store and seeing intimidating dildos, toys, and fuck machines that look intimidating.
The great thing about the We-Vibe Sync Lite is that it's incredibly simple to use. There's no remote to pair with the toy.
All you have to do is hold the We-Vibe button in the middle of the toy and click through it to get through the different vibrational settings.
If you want to use an app for solo or couples play, go ahead and sync your toy. That's it! No extra bells, whistles, or intimidating designs to make you feel uncomfortable.
How Does the We-Vibe Sync Lite Work?
The We-Vibe Sync Lite is quite simple, and even though it comes with a manual, most experience toy users might not even need it.
However, there are some things to consider when first unboxing and using the We-Vibe Sync Lite for solo or couples play.
Charging It Up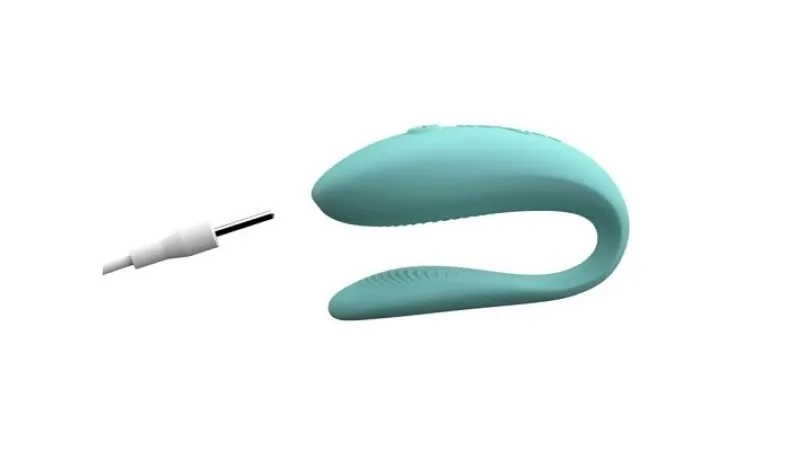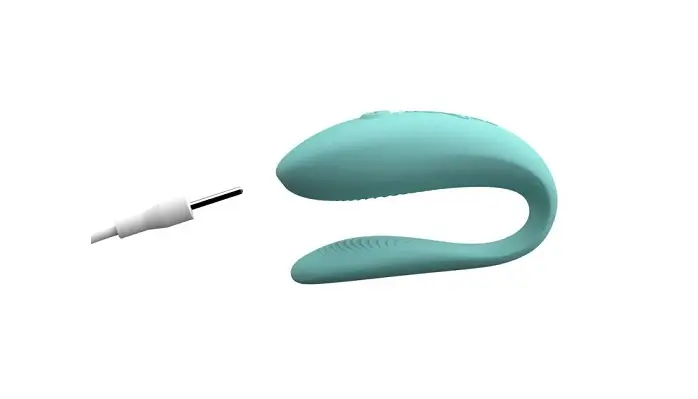 The We-Vibe Sync Lite comes with a USB charger, but the magnets are non-existent.
While other waterproof toys in We-Vibe's line are chargeable with a dual magnetic strip, the We-Vibe Sync Lite uses an auxiliary-type plug to get a charge.
You'll find this charging pin at the very tip of the clitoral stimulator portion of the vibe. Unfortunately, you'll need to use a bit of force the first time around to plug your toy in.
The aux pin will break through the silicone portion, allowing you to plug your toy in and charge via USB.
Some couples report the first time charging the toy is a bit cumbersome and requires a bit of strength. Be gentle with your toy and take your time getting it to fully charge, and it'll be worth it!
Cleaning
After your toy is fully charged, it's a good idea to clean it off using a bit of mild soap and water or a toy cleaner designed for silicone toys.
Not using a cleaner leaves you susceptible to catching a yeast infection, which is double the trouble if using this toy with a partner!
Adding Lube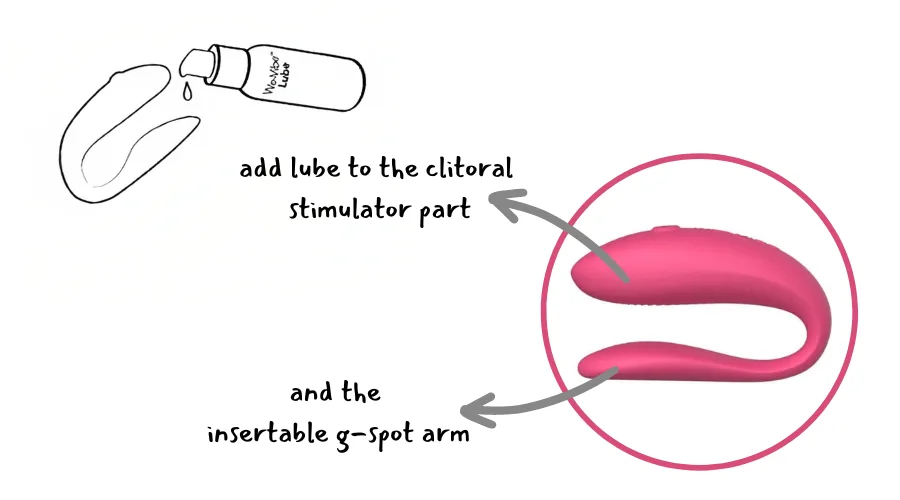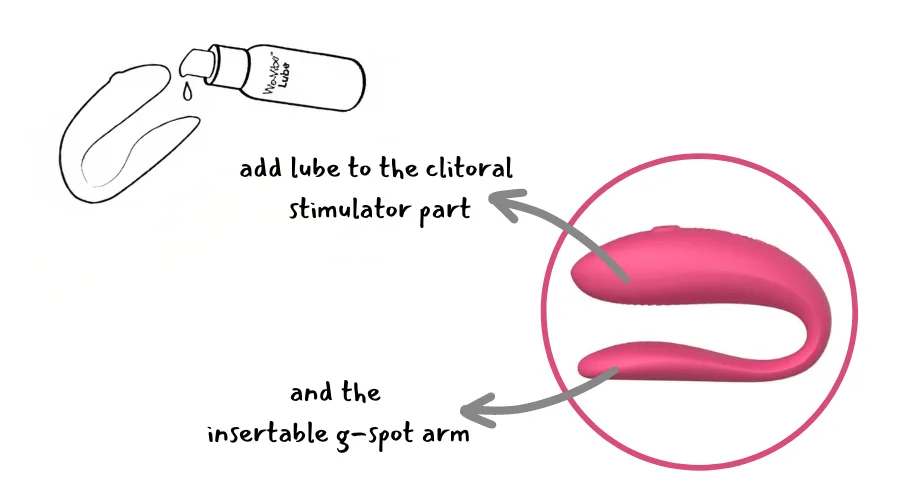 You should also add lube to your toy before inserting. Fair warning – use only a bit of water-based lubrication to the insertable g-spot arm of the toy and to the clitoral stimulator portion.
Adding too much lube can lead to your toy not being able to stay in place during PIV sex, according to some couples.
However, starting off with only a bit of lube does wonders in making the toy comfortable, stimulating, and still helping it stay in place.
Pairing for Solo or Couples Play
You'll want to pair your toy to the We-vibe app for either couple or solo same-room play nearby. To do so:
To pair Sync Lite with your phone, press and hold down the control button on Sync Lite for 5 seconds. This button is the only one on the clitoral arm of the toy, which looks like a squiggle.
The LED will flash and will continue to flash until you release the button. This lets the Sync Lit reset.
Download the We-Vibe App and follow the in-app pairing instructions on your app-enabled device. Keep in mind you can only pair the We-Vibe App with one toy at a time.
Press and hold the control button on Sync Lite until it vibrates twice and the LED starts flashing. Sync Lite is in pairing mode now.
Once paired, Sync Lite will vibrate 3 times and the LED will stop flashing.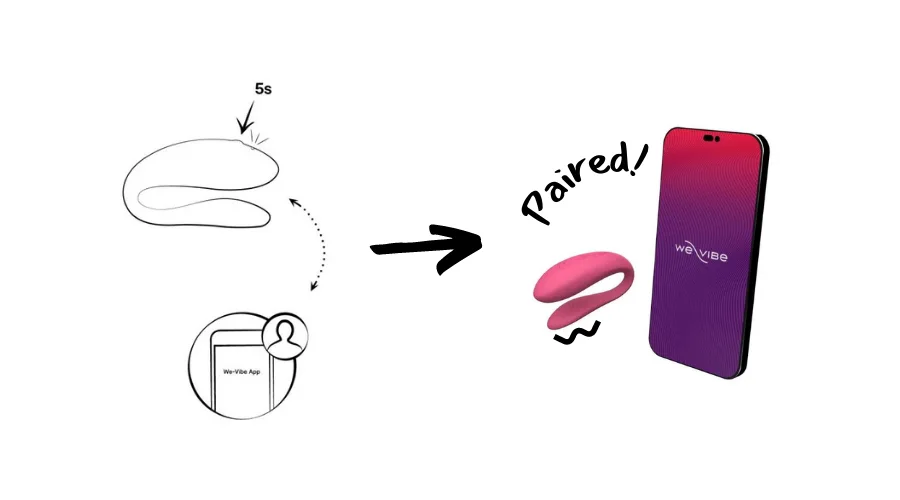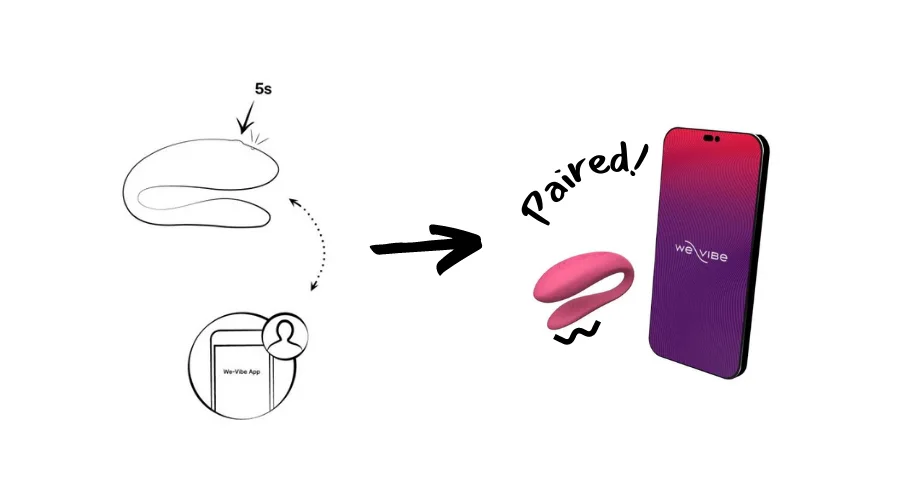 Pairing For Long Distance Play
To pair for long distance play, simply follow the instructions above if you're the partner with the toy who will be using it.
Then, send your partner an invite by choosing "Long distance play" in the We-Vibe App.
They'll need to have the app already installed on their device (don't worry, it's free!). Check out www.we-vibe.com/app for more information.
Frequently Asked Questions
Does It Come With a Remote?
No, the We-Vibe Sync Lite is also different in that it doesn't come with a remote like the Sync or Chorus. However, it's easy to control using the app or the single We-Vibe button on the toy's clitoral portion.
How Far Away Can a Partner Be?
The We-Vibe Sync Lite connects from up to 30 ft of direct, line-of-sight distance, meaning your partner doesn't have anything blocking their path like trees or other walls and obstacles.
It also works within approximately 20 ft of 360-degree range, making it great for public play during romantic dates.
Can I Submerge It In Water?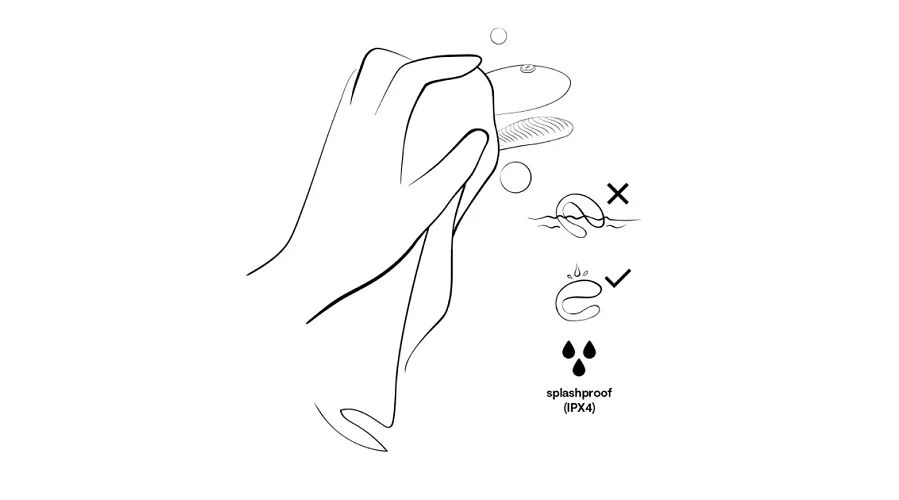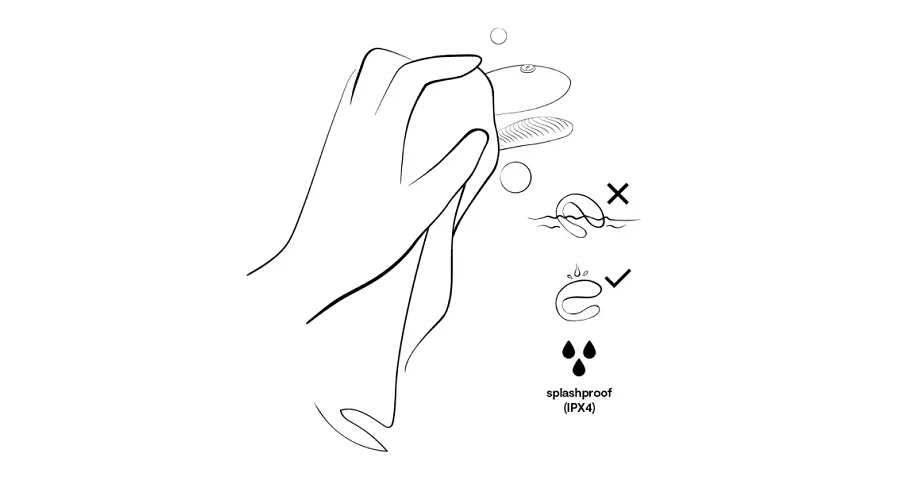 No, the We-Vibe Sync Lite is not fully waterproof. It's IPX 4 waterproof, meaning it's splash proof and can be cleaned with a bit of water and soap.
However, DON'T submerge or use this toy in the hot tub or in the bath with your partner. Showers are also iffy, depending on how much water you use, so it's best to stick with dry settings.
How Long Does it Take For a Full Charge?
The We-Vibe Sync Lite gives you 45 minutes of play time on a 90-minute charge.
Is This Vibe Loud?
Not at all! The We-Vibe Sync Lite is described as one of the most quiet vibes in We-Vibe's line, thanks to its small size and single motor only on the clitoral portion.
This makes it great for outdoor public play or play while in the home with roommates or other house members.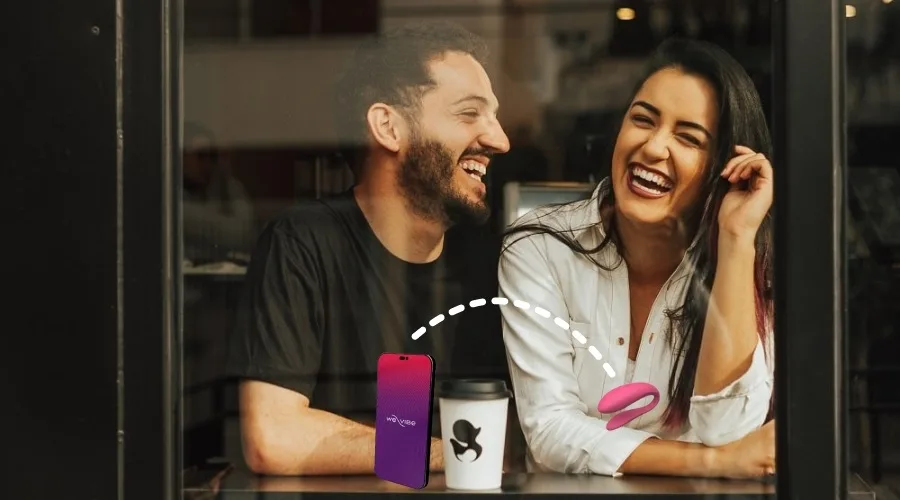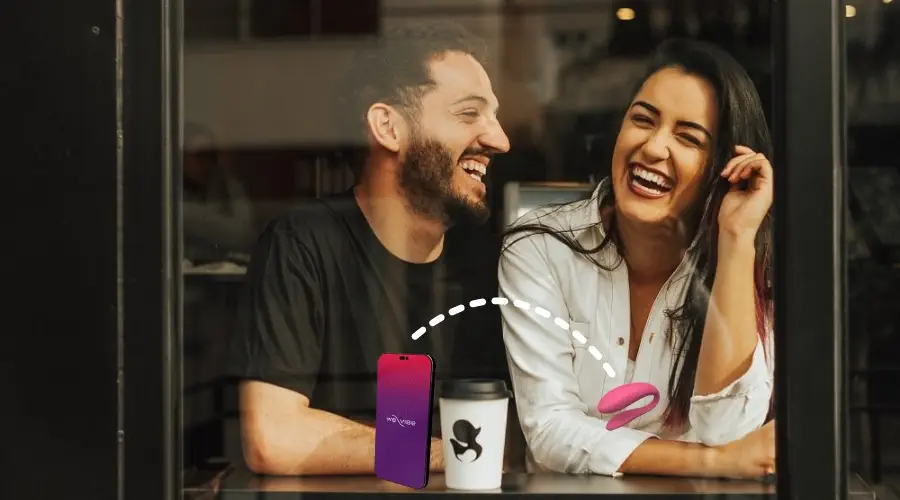 Pros
Incredibly discreet and silky smooth
Great for beginners exploring couples and solo vibes
Compatible with free We-Vibe app
Made for solo, couple, and long-distance play
Cheaper price point than other We-Vibe couples toys
Ergonomic c-shaped design
10 vibrational patterns
Cons
Tendency to slip out on higher settings
No remote to use for solo play
Might not be the best fit for some body sizes and shapes
Verdict
Overall, the We-Vibe Sync Lite has received some of the highest ratings and is worth the price for those new to the world of PIV sex and couples vibes.
It's beautifully designed for comfort and maximum pleasure without the extra bells and whistles.
While it's not as powerful and doesn't have a g-spot stimulating motor, the vibrations from the clitoral portion alone combined with pressure from your partner can give you strong orgasms all night long.
The We-Vibe Sync Lite is worth the small investment, and might be you and your partner's favorite toy during those steamy date or long-distance play nights! Shop online for yours today!