As an admirer of the erotic computer games genre, have you noticed how popular it has become over the past years? Most probably you also have.
Personally, I will say that erotic video games have gained massive traction to the point that "overwhelming" is perhaps the best term to define all of the new titles.
But one of the titles that has really captured my attention is the Mirror Life adult RPG.
Mirror Life is an erotic role-playing game with unrivaled adult gaming features. The graphics of the RPG are incredible, and the entire experience is on another level.
In this article, I will go over everything you need to know about Mirror Life.
➡️ Check the price of the Lovense Max 2 (Best Masturbator for Mirror Life)
What Exactly Is Mirror Life?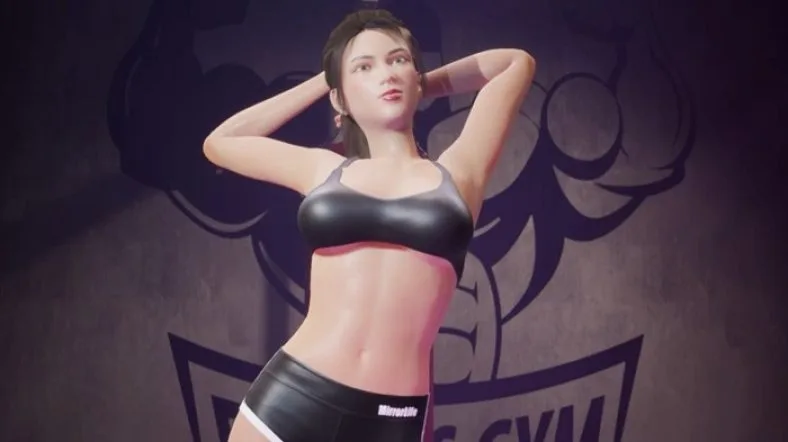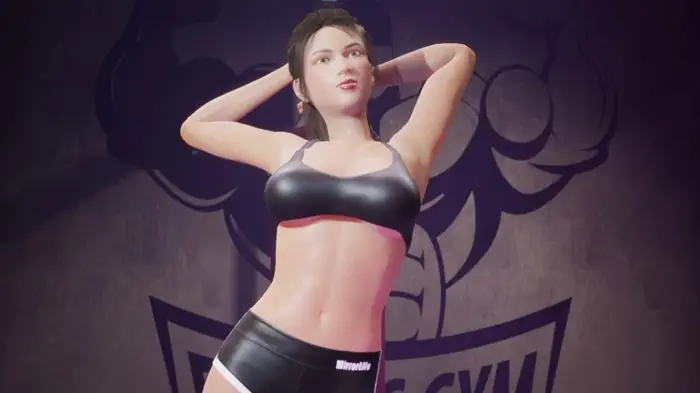 Mirror Life is an erotic adult game that allows players to play as a generic male who can have erotic interactions with only a few equitable female generic options.
The RPG is fairly easy to play, but that is not to say it is not good.  However, that is not its stronghold either.
Mirror Life's stronghold is its ability to fully integrate with Lovense's gadgets as well as its top-tier graphics. The RPG's graphics are a pure blend of cartoon and reality.
In fact, I would say they straddle the border between the Uncanny Valley and Hentai.
Mirror Life Development
Mirror Life was designed and developed by Lovense' through its sex technology (sextech).
The game is of great quality and performance and is becoming popular because of the manner it interfaces with other Lovense gadgets like the Max 2 male stroker.
Personally, I proudly own a sleeve-style male simulator; Lovense Max 2. This is one of the gadgets Lovense created to meet the needs of male fans, as well as a Nora that is vulva-focused.
I am totally blown away by how quickly and simply the two link and also connect to my phone or computer.
It is absolutely clear that Lovense built Mirror Life to show off its expertise in the integration of sexual technology into video games!
Mirror Life Characters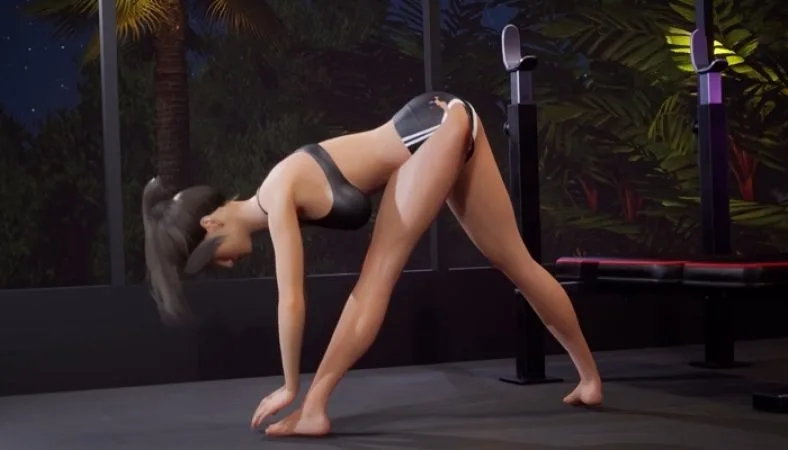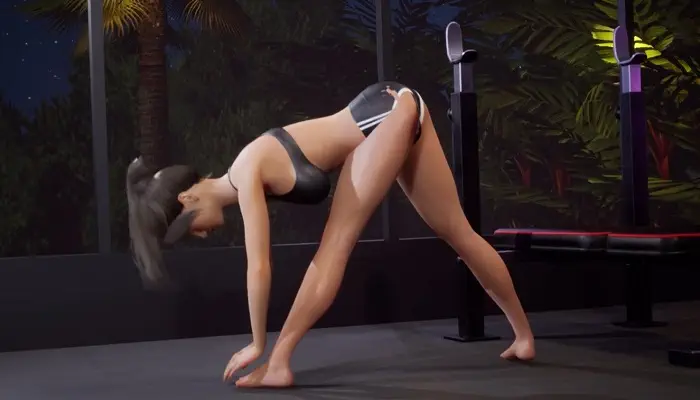 Mirror Life's characters are delightfully bouncy. The programmers definitely knew what they were doing.
Mila, for instance, is an enticing playmate, whether she is a succubus or not. Her animation is seamless and genuine, and the dynamics of her body are seductive without being ridiculous.
Plus – and this may make me sound a little crazy- she has a wide variety of facial expressions, giving Mirror Life a distinct sense of uniqueness while also maintaining enough fun to make it feel like a wet real dream turned into virtual reality.
Gameplay Environment
Mirror Life RPG offers different gameplay settings. Its current mode, branded as a "fun-loving succubus from another time and place," for instance, subjects us to a wide range of sexual acts and positions.
The game offers all these in a delightfully detailed collection of unique settings; a glamorous bed or a gym.
The game also offers several gameplay options; I can either observe the female characters pole-dancing or put them at their paces in different sex positions. The latter's wide range is fairly awesome.
It covers most of the essentials and allows me to access a few unique maneuvers to freshen things up.
However, I hope that Lovense will update the RPG in future and include the option to customize sex positions.
Gameplay View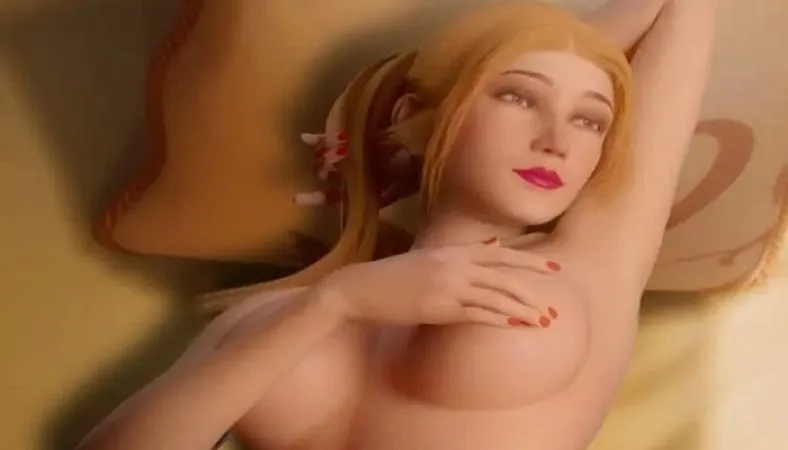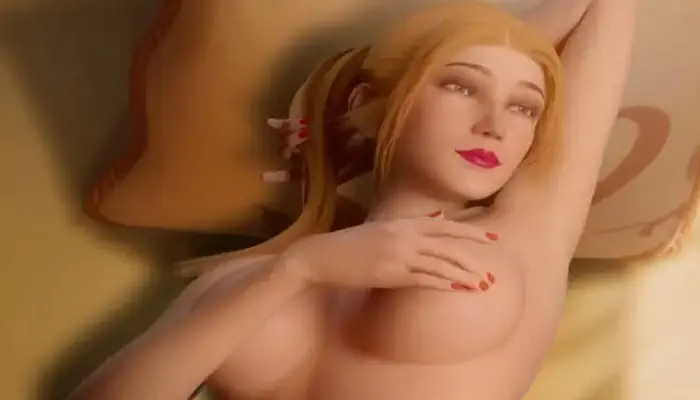 On the plus side, Mirror Life allows the player to see everything through the eyes of the characters in the game, rather than in a 3rd party or through a floating flying camera view. This adds to the appeal of Mirror Life's Virtual Reality support.
I personally wish the view was something common in every erotic computer game.
Mirror Life Support for Virtual Reality 
Lovense highly incorporates Virtual Reality into Mirror Life. Using Virtual Reality gear, I can turn Mirror Life into an amazing porn entertainment vibe that completely immerses me in the sensuous pleasure it offers.
Thanks to the amazing Lovense Max 2 simulator integration, I have the ability to both see and feel the fun in 3 Dimension.
As a porn fan, the RPG's support for Virtual Reality allows me to watch my favorite Lovense male stroker react to the activity on the screen.
Despite the fact that not all porn videos are interoperable, however, I have enough to keep me entertained. The Virtual Reality feature also lets me put together a custom interaction playlist from my downloaded files.
On the other hand, Mirror Life also supports a number of Virtual Reality headsets. The headsets can be bought from the game's official website.
However, having a second rig is not ideal, but we are hoping that Lovense will soon produce some more economical Virtual Reality options. Possibly even a version for smartphones, if we are lucky.
This version will provide those of us without a lot of disposable income with an opportunity to experience the fun that can be had with this degree of integration firsthand.
Installing and Configuring Mirror Life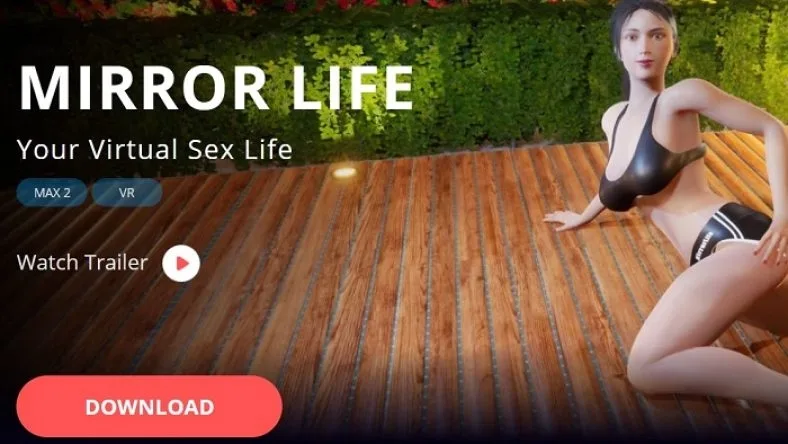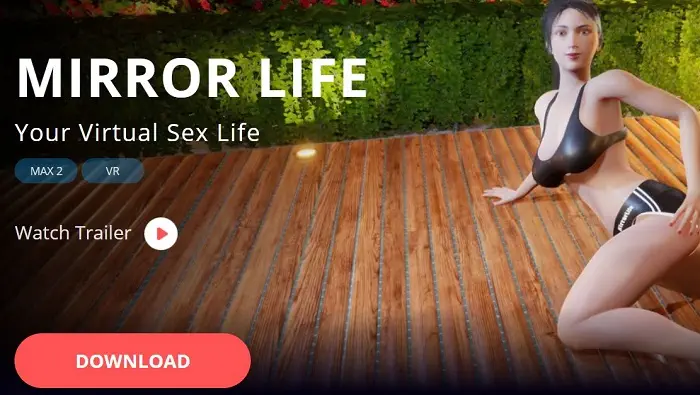 Mirror Life RPG is simple to start up. After clicking "Download," the game is installed just like every other PC program.
The phrase "silk" would be an understatement when describing how simple the Virtual Reality sex sim is to set up. Actually, the ease of connecting it to my smartphone or computer is one of my favorite aspects of the game.
However, the game is only supported on PCs. I know this is bad news for everyone that prefers PCs with the Apple logo on them.
But according to Gerard Escaler, Lovense's Chief Marketing Officer, the developers are trying to work on a Macbook version of the Mirror Life software.
Pros and Cons of Mirror Life
Mirror Life RPG offers a fantastic experience with unrivaled benefits. It does, however, have a few limitations.
Here are the pros and cons of the Mirror Life erotic game.
Pros:
It was designed by Lovense's for Max 2.
It offers full Virtual Reality support.
It has high-end graphics.
Offers a variety of sex positions.
Downloading and playing is free.
Cons: 
It works only with top-tier Virtual Reality systems.
It only works on PCs.
It requires Lovense's Max 2.
FAQs About Mirror Life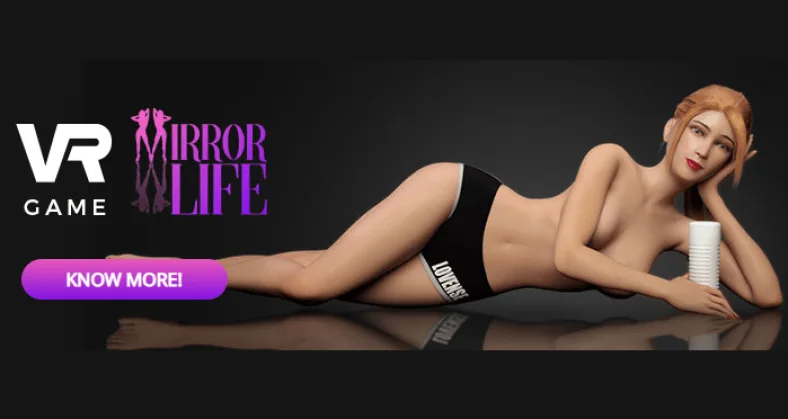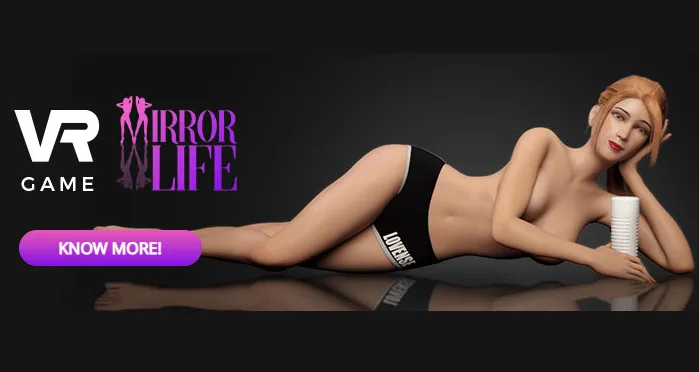 1. What Should I Do If Mirror Life Is Running Slowly?
Check to see if the Windows PC is up to standard, and then reduce FPS to 32 in the game options.
2. Which Gadgets Does Mirror Life Support?
Mirror Life supports different Lovense gadgets.  For instance, Mirror Life supports Virtual Reality gadgets such as the Oculus, Odyssey, the HTC Vive and Windows Mixed Reality.
3. What Sets Mirror Life Apart From Other Erotic Virtual Reality Games?
Mirror Life's purpose and pedigree make it unique from many other Virtual Reality sex games.
Rather than being a generic game that merely distantly supports a few smart sex gadgets, Lovense designed it with integration as its main purpose.
The main advantage of this approach is obvious: the RPG was created by the same people that created Lovense Max 2 thus, it is a lot easier to sync the two together.
This also means that with Mirror Life, Lovense can truly put their toy through its paces, doing things with it that other game developers might not even consider.
4. What Are The Minimum Requirements To Play Mirror Life?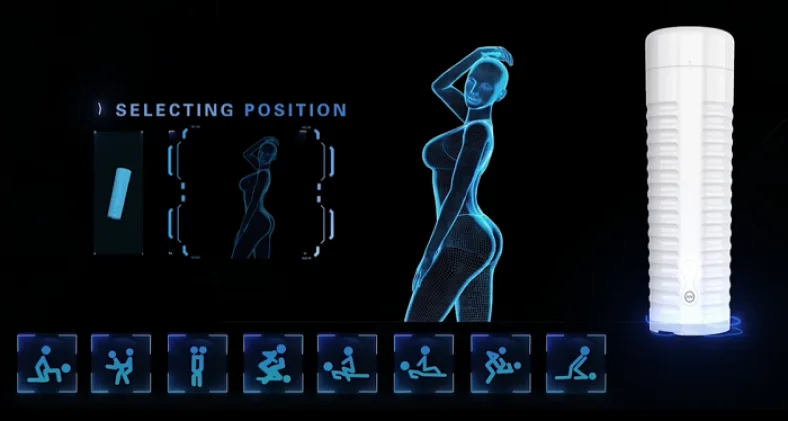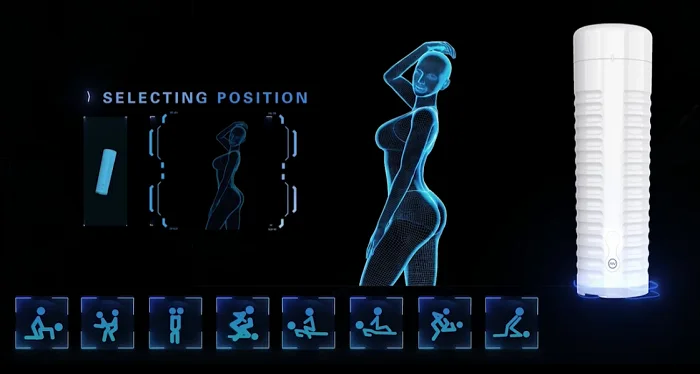 The Role-Playing Game runs smoothly on a PC that satisfies the minimum system requirements; Intel core i5, 5GB HDD, 8GB RAM and AMD 8350.
However, for the sex sim to integrate with the Lovense Max 2 male stroker as well as your smartphone, you'll need a dongle if your setup doesn't have Bluetooth. Lovense sells these small gadgets on their official website.
5. How Can I Connect Max 2 With Mirror Life?
Steps to complete if you have a Lovense Bluetooth Adapter:
Connect the Lovense USB adapter to your computer's USB port.
Check to see whether Max 2's light is flickering by turning it on.
Activate the Mirror Life program.
Wait for automatic connection. The LED light on Lovense Max 2 will remain on to show that the two devices are linked.
Select your desired mode of play (Virtual Reality or PC) once you are logged into the game.
Steps to complete if you don't have a Lovense Bluetooth adapter:
Log in to your Lovense Remote account.
Check to see whether the Max 2 stroker's light is flickering.
Click on the icon after you have selected it.
Use the "+" button to begin searching. Tap "Done" when you have found the toy.
Check for flickering light (it shows the toy is connected).
Open Mirror Life and log in.
If you have a Mirror Life account, you may use the Lovense Remote app to scan the QR code and connect the Max 2 stroker to the game.
Select your desired mode of play (Virtual Reality or PC) once you are logged into the game.

Bottom Line
Mirror Life was developed by Lovense Max 2 male stroker. That makes rating it as a game unfair and inaccurate.
On the other hand, Lovense outdid itself in terms of sex technology and erotic entertainment. That is because you really have to play the game for you to fully appreciate it.
However, Mirror Life has a positive drawback.  After experiencing how effectively Lovense Max 2 reacts to Mirror Life, you might become jaded and demand the same level of integration from every other video game or sexual site.
Mirror Life is also a great deal for virtual reality lovers. The Role Playing Game's first-player mode will fascinate and entirely satisfy you.
To summarize, if you have a Lovense Max 2 male simulator, there is no excuse not to offer Mirror Life a try. If you own both and a suitable Virtual Reality rig, that is even better.
After all, what do you have to lose? Mirror Life is not only amusing, but also free of charge!
I hereby invite everyone to play Mirror Life. Despite it being not perfect, it still serves as a great example of the potential and the benefits that sex games should offer.
➡️ Check the price of the Lovense Max 2 (Best Masturbator for Mirror Life)