Sexual intimacy is arguably one of the most important things in any relationship.
However, and this is true for many relationships that have lasted more than a few months; when you get past the honeymoon phase and the relationship isn't so new anymore, sex can start to get a little bland and boring, and you might find yourself looking for ways to spice things up.
Well, if you are in this position, here is your answer: invest in a few quality adult toys.
One amazing such toy is the Kiiroo Onyx+. Designed specifically for men, the Kiiroo Onyx+ is a third-generation Onyx product that comes packed with the highest quality features for your pleasure.
It will bring intensity, fun, and lots of orgasms to your sex life, which should be more than enough to rejuvenate it.
So whether you are in a relationship hoping to spice things up or you are single and looking to take matters in your own hands sexually (so to speak), this is the perfect toy to help you achieve that.
Here is a closer look at what this toy is, what it does, and what it promises to help you achieve.
>> Click here to learn more or order your Kiiroo Onyx + with -10% OFF (promo code: "Fun10") <<
What is the Kiiroo Onyx+?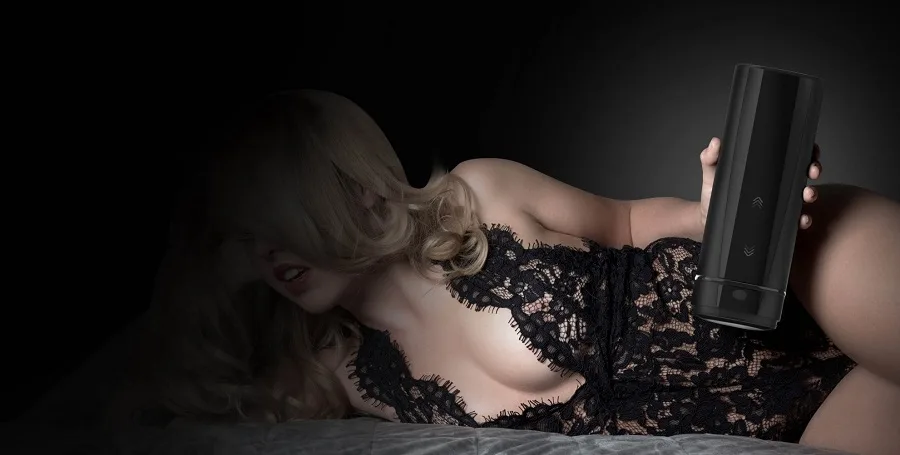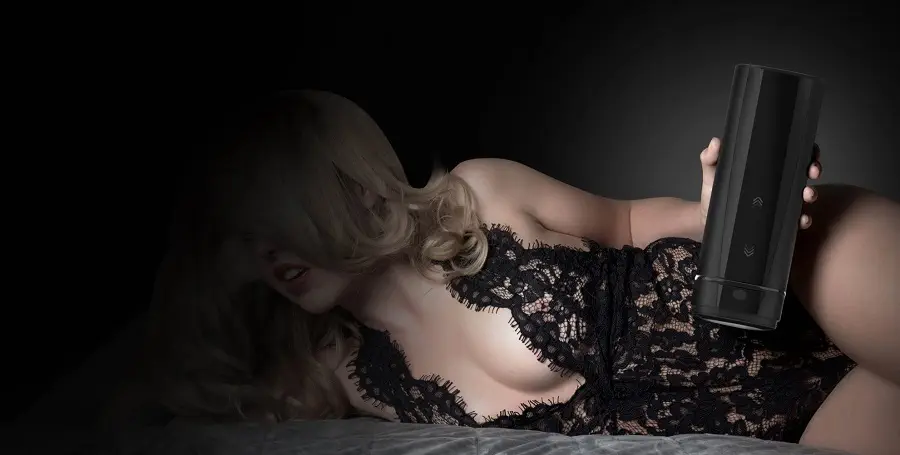 Simply put, the Kiiroo Onyx is a male masturbator. However, that's not all there is to it. It is an advanced toy that is packed with lots of unique features to help you achieve the heights of sexual pleasure.
Produced by the Kiiroo company, it holds up to the name of a company associated with the creation of innovative and creative adult pleasure products. Kiiroo is an award-winning company that is known for producing highly advanced sex toys, and the Onyx+ is one of these products.
The Kiiroo Onyx+ is made of high-quality polymer and silicone, making it completely body-safe. It is also non-toxic and completely hypoallergenic.
It comes with a unique sleeve made with Fleshlight's Super skin material, which feels as close to the real thing as it gets. This adds to the immersive experience that Kiiroo promises this product will give you.
Kiiroo Onyx+ basically consists of a case that encloses the mechanical components and the Fleshlight Super skin sleeve.
You will not see most of the internal components, but the sleeve is quite visible. It is located inside the core at the very top of the toy. This is where you insert your penis.
Onyx+ also comes with its own app, called the FeelMe Connect app. The app adds a host of other features to the toy, taking your user experience to a whole other level.
You can use it to control your Onyx+ like remotely, to customize its vibration patterns and to access new ones, and to interact with your partner through the messaging and video call function.
It will also allow you to hand over the controls of your toy to a distant partner and have them control how you feel, or link your partner's toy to your own and pleasure each other remotely, bridging the gap between you and making it feel like they were right there with you.
To use the Onyx+ with the app, all you have to do is download and install it on your Android phone or iPhone. You can also have your partner download and install it on their device if you intend to enjoy some distance play.
The Onyx+ has a diameter of 4-4.5 cm and an internal length of 16.5 cm. This means it is able to accommodate men from all across the size spectrum, no matter how big or small you may be.
The sleeve also expands and contracts around you, ensuring that no matter your size, it will always be a tight fit around you. All you have to do is stick your penis in it and press play.
It has a 1000 mAh battery that charges fully in about 4 hours. From this, you will get about 1 hour of continuous playtime.
Key Features of the Kiiroo Onyx+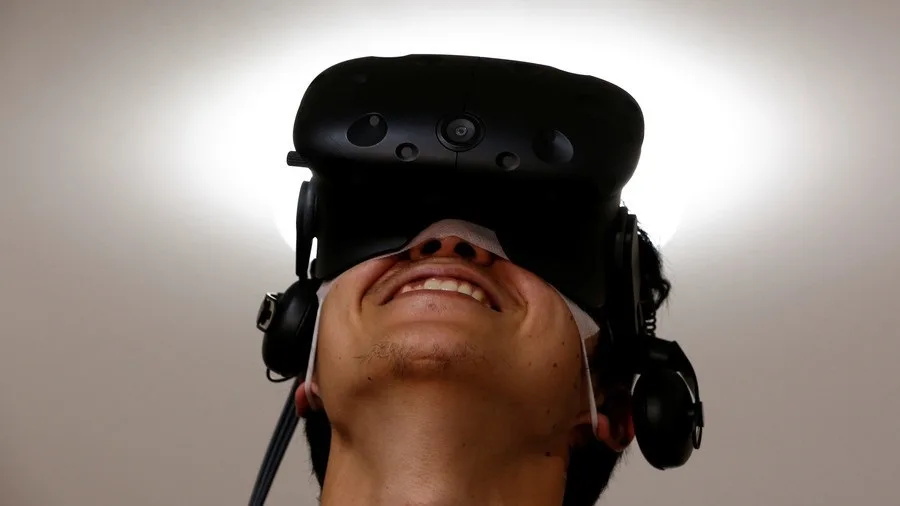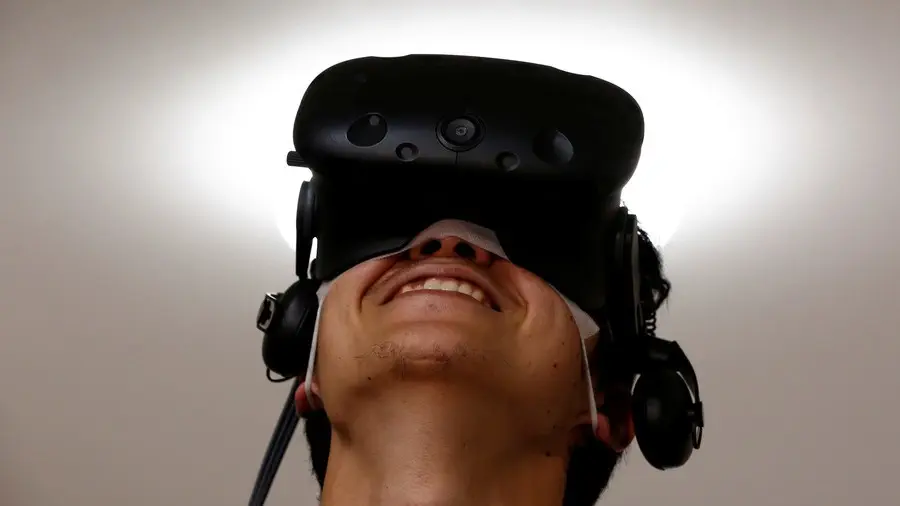 Connectivity
The Onyx+ can be connected to a partner's smartphone through the FeelMe Connect app, allowing them to control your toy for you.
You can also watch interactive VR videos online and feel almost exactly what the actors are experiencing. This means if you are looking for an immersive pleasure experience, this is the way to get it.
Realistic sleeve
The Fleshlight sleeve is made using a soft material that makes it feel almost real. When you add some water-based lube and let your fantasies do the rest, you won't even realize that it is a machine. The sleeve can also be replaced and reused.
Quiet and discreet
The Onyx+ is so quiet that you won't even realize it is doing its thing unless you are inside it. Though the vibrations get louder with speed increment, the sound will never be high enough to be heard.
Touch-control for speed
To increase the stroke speed and vibration intensity, you do not have to deal with pesky buttons. With the Onyx+, all you have to go is gently stroke the touch-sensitive trackpad and it will reciprocate by increasing or decreasing the speed.
10 constricting rings
It has 10 constricting rings that help create a unique sensation that is unlike any other. They expand and contract around your penis, giving you irresistible pleasure that will have you hooked from the moment you first use it.
ABS plastic and silicone material
Kiiroo Onyx+ has been built using 100% medically approved and body-safe soft silicone and ABS plastic. They are both hypoallergenic and non-toxic, making it perfect for regular use.
Software upgrades
All subsequent updates to the Kiiroo software are available for free from the moment of purchase, ensuring that your Onyx+ will always be up to date at no extra cost to you.
What's in the box?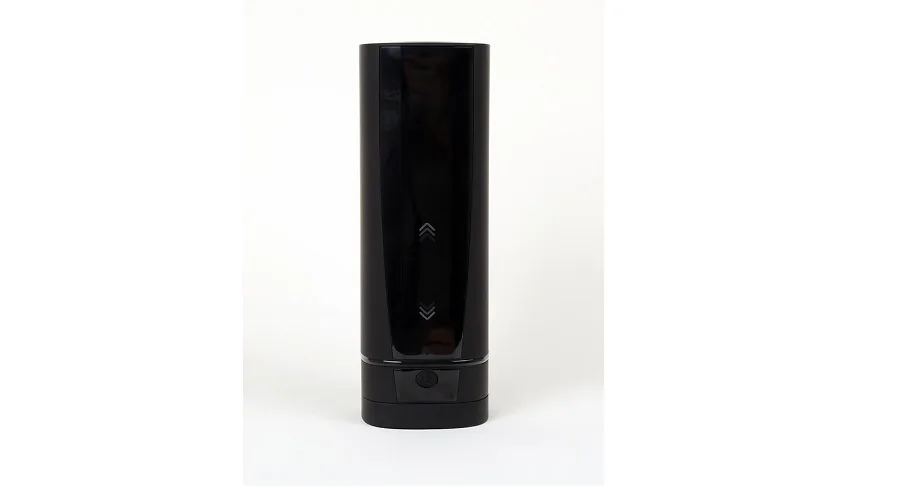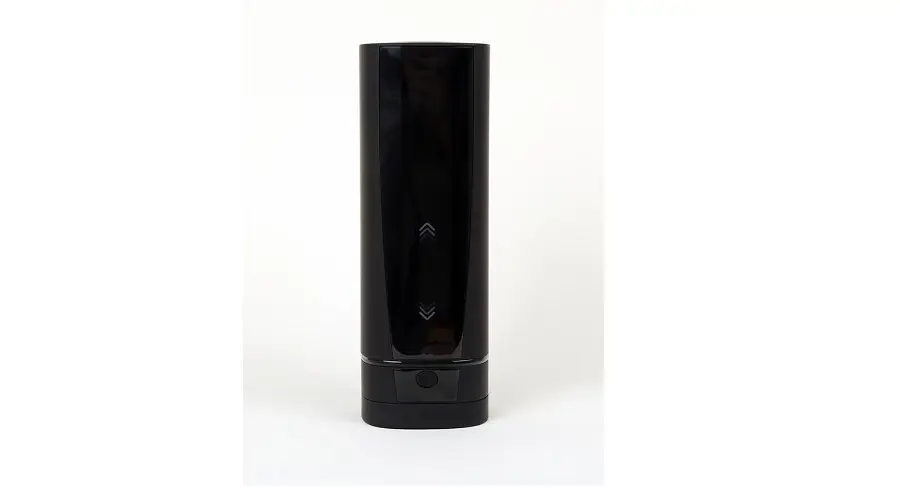 The following are items that you should expect to get in the Onyx+ packaging box:
The Kiiroo Onyx+
USB cable for charging
Warranty registration card
Water-based lubricant in a small packet.
Real-Feel sleeve
An instruction booklet that contains comprehensive instructions on how to charge the machine, switch it on, clean it and store it. Also included are different types of modes, uses, and types of device connections.
How does the Kiiroo Onyx+ Work?
Charging it
When you first purchase the Onyx+, you have to charge it fully before the first use. It takes 4 hours to charge to completion, giving you about 60 minutes of continuous use.
Before charging it, first remove the cap, internal sleeve, and the grip clip. Insert the micro USB into the charging port then insert the other end into a computer or a charging plug. When the LED light pulses, it means that the device is charging.
If the LED fails to flash even after the charger is connected, it means that the battery is full or it is totally drained. If it is drained, you will have to wait for some time before it powers up again.
However, sometimes, getting no response from the Onyx+ when the charger is connected only means you have not done it correctly. You, therefore, need to recheck your connection and power outlet.
Once the battery is full the LED will glow solid. When the battery is low, the LED light will notify you by pulsing again. You have to charge it within five minutes or your Onyx will automatically switch off.

Using it
After you have fully charged your device, you can now start using it. Log in to your Kiiroo account at Kiiroo.com. Next, register your device using your authenticity card. Download the official app by clicking the Download button.
Power on your Onyx+ by pressing the multifunctional power button and holding it for about 4 seconds until you see a red light. This shows that the Onyx+'s Bluetooth is on and you are ready to pair it with any other Bluetooth device.
To pair it with a partner's phone, simply login to the FeelMe Connect app on your phone.  On the screen, you will see two options; join and invite.
The invite button will give you a 6 digit code to send to your partner while the join button allows you to enter the 6 digit code from your partner. You can send or receive the code via e-mail, SMS or call.
The Onyx+ is compatible with another Onyx+ toy or a Pearl by Kiiroo toy.
When two toys are linked in this way, you can feel what your partner is experiencing and vice versa, no matter how far they are from you. This means your playtime will be a lot more immersive and fun, strengthening your relationship.
Additionally, Onyx+ supports interactive VR porn videos online. This means you can immerse yourself in whatever is happening on the screen or alternatively enjoy an interactive session with a cam girl.
The Onyx+ has three stimulation modes: the manual mode, which allows the user to masturbate by gently caressing the touchpad to increase or reduce the speeds, the slow pump mode, and the fast pump mode.
To switch between them, you have to press the multifunctional button until you find what works for you.
The Onyx+ is not a hands-free device. You will always have to use one hand to hold it in place. Also, do not forget to use a generous amount of water-based lubricant on the Fleshlight sleeve.
Make sure that the sleeve is always placed uniformly inside the core before inserting your penis.
The grip clip is what holds the sleeve in place, so always make sure it is also in place before you start.
Cleaning and storing it
Always clean your Onyx+ prior to and after use. Wash it thoroughly with warm water and mild soap. Rinse it with clean water afterward then pat it down with a fur-free towel to dry. Avoid cleaners containing alcohol, acetone or petrol because they will ruin the silicone.
As for storing it, do not keep it in a place with direct sunlight or anywhere exposed to intense heat. It is wise to keep the original package and use that for storing your toy in a dust-free environment.


My Experience with the Kiiroo Onyx+
In the last few weeks, I have enjoyed playing with my Onyx+ both solo and with my partner. I enjoyed it immensely both times.
The first time I used it, it was pretty easy to set up and get things running. I paired it with my partner's phone who was super excited to take control of things.
When I first slipped it on, I found it a little uncomfortable. A generous amount of lube quickly took care of that, though. Too much friction does not feel good, so be sure to use lots of lube as you play.
I tried out the different vibration patterns, first at the lowest setting and then at the highest. The Onyx+ was barely audible even at the highest power setting, which I found quite surprising. The vibrations are still remarkably powerful, though, so you do not have to worry about that.
The Onyx+ has 10 rings constricting at different points throughout the length of the sleeve. They make it feel heavenly! The fact that my partner was in control of the sensations made things even more interesting, and I loved every moment of it.
The sleeve feels almost realistic, so when I closed my eyes, it was almost like I was actually having intense, mind-blowing sex with my partner. That's what made me an Onyx+ fanboy for life.
I had to hold the toy in place with one hand, but there was never any point where I was afraid I'd slide out in the heat of things. It was easy and comfortable to use.
I was a little skeptical about the 1-hour battery life at first, but I was able to get all the satisfaction I needed within that time, so no complaints there.
Once I was done, all I had to do was remove the sleeve and wash it, then leave it to dry ready for the next session. My experience with the Onyx+ has been nothing short of superb. That's why I highly recommend it to anyone looking to have some extra fun, whether alone or with a partner.
Pros of the Kiiroo Onyx+
It is a fully automated device. It takes the work out of masturbation, doing the heavy lifting for you so you can focus on actually being in the moment and having fun.
It is made entirely of body-safe materials. It comes with ABS plastic plus silicone and other high polymer materials that are non-porous, non-toxic, and cannot cause any allergic reaction.
It comes with a rechargeable battery that will give you up to one hour of continuous playtime.
It supports multiple connections. The device connects to the Pearl1 or 2, OhMiBod Fuse, Fleshlight Launch, Bluetooth and the OhMiBod Esca 1 or 2. This means you have a lot of options if you want to enjoy some interactive distance-play with a partner.
It comes with a one year warranty, so in case the device fails to work as intended, you can always get a replacement. Just be sure to register your warranty on the official site when you buy it because otherwise, you will not be able to redeem it.
There are different modes that you can play around with. It has manual, interactive and automatic modes.
It comes with an ultra-comfortable Fleshlight Super-skin made by Fleshlight sleeve, which makes it feel extremely realistic.
It is very simple to operate and use. The Onyx+ has been designed to be ultra-intuitive, ensuring that with just one look you will immediately know what goes where and how it works.
It has options for Bluetooth and VR connectivity
The sleeve is detachable and easy to clean and replace when it wears out.
It is very quiet and discreet, perfect for any person who values their privacy.
Cons of the Kiiroo Onyx+
It is rather large and bulky
It has a short battery life. Although the 60-minute battery life is enough to get you there, it is not enough for you to truly enjoy what the toy has to offer.
It is rather expensive, with its price being far higher than the average price for other male toys. It is also costly when using the VR videos since you will be paying for every individual video you watch.
The sleeve comes in only one size. This means that it can fail to fit everyone depending on the size of the manhood.
Final Thoughts
Kiiroo Onyx+ is an amazing machine. I have owned a lot of male pleasure toys, and I have to say that this is among the best in my collection.
I absolutely love the fact that whenever it is fully charged, I can use it at any place, indoors or outdoors.
The design is stylish and cool, and it provides unforgettable vibrations that will never let you down. It is perfect for both people in relationships and single guys who like living by their own rules.
This is why I highly recommend it for anyone looking for a high-tech male masturbator.
>> Click here to learn more or order your Kiiroo Onyx + with -10% OFF (promo code: "Fun10") <<