Update
Sadly
the Fleshlight Launch designed by Kiiroo is no longer available
. No idea what happened between the 2 companies, but it seems that they don't plan on selling this product in the future ever again.
The good news is that they are many strong alternatives on the market such as the Kiiroo Onyx + (our review), the Kiiroo Titan (our review) and the Lovense Max 2 (our review).
These 3 products are amazing high-tech masturbators that have mostly the same features as the Launch did.
Should you order your very own Fleshlight Launch?
If you have ever used mechanical advantage for your pleasure, you already know the kind of happiness machines can bring.
Not only do they satisfy the hunger and thirst for sex, but they also let you be more imaginative, creative and have a fantastic orgasm while your shaft is being constantly stroked at a speed that you like.
Like you, I too believe that the English language has no words to explain the kind of sexual satisfaction a mechanical masturbator can bring.
It is sometimes so amazing, I am not afraid to call it better than sex – nobody judges, nobody expects, no responsibilities, no returning favors, nothing but selfish, mad orgasms.
The sex toy market was going at its usual pace, doing ordinary things, when all of a sudden, some genius at Kiiroo partnered with some genius at Fleshlight, and they thought of making the game of self-pleasure a little more interesting.
In fact, calling it a 'little more' is an understatement.
>> Click here to learn more or order now your Fleshlight Launch with the best price on the market <<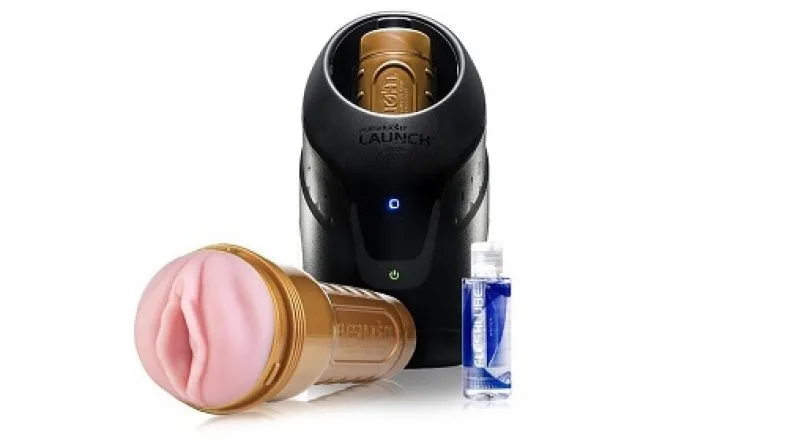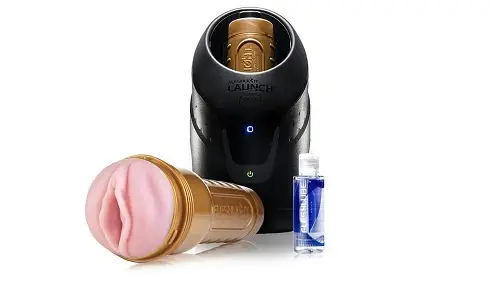 What they created and gave to the men is madness. If you have still not understood the sex gadget I am talking about, then you are probably new to exploring the world of sex toys.
Anyway, this gadget is called the Fleshlight Launch and before you judge its name, let me assure you that once you learn about it, you will know that the name is apt and that it should be your Christmas gift this season.
What is the Fleshlight Launch?
Fleshlight Launch is not a toy. Toys are simple and easy, this machine over here is a fully functional 'gadget' that lets you have a whole new level of fun.
It connects you to the virtual world sexually and lets you fuck women that you have always wanted to. Let me simplify it for you:
Fleshlight Launch powered by Kiroo is a male masturbator that can be connected to your VR headset through Bluetooth and once set, you can play specially created VR movies and experience the thrust on your penis for real.
Every thrust seen in the movie is replicated by the mechanism of Fleshlight, thus giving you an experience of the lifetime.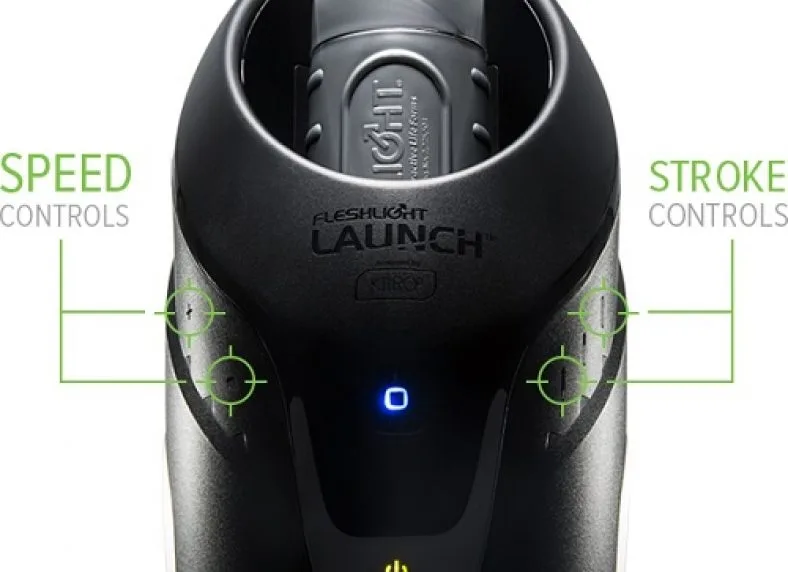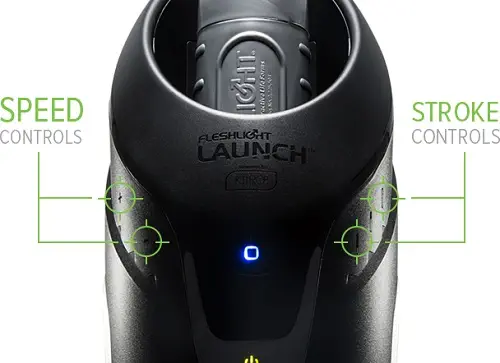 Full specs:
Materials: PC ABS, PU and silicone
Dimensions: 320 x 167 x 157 mm
Weight: ± 1.5 kg without Fleshlight and ± 2 kg with Fleshlight
Power supply: Internal battery, rechargeable via USB
Charging time: 6 to 9 hours
Usage time: 2 hours
Colour: Black and silver
Compatibility: Fleshlight Launch is compatible with all standard size Fleshlight masturbators. Not compatible with Fleshlight Turbo, Ice, Flight, Go and QuickShot masturbators.
VR sex: Is it for real?
At first, I doubted it.
It sounds like a terminator from the future but when I checked it out online and ordered it for myself, my doubt vanished. This product exists for real and works just like the website mentioned.
I had a pair of VR goggles which were a little outdated, and I did not think they would pair with my new masturbator, but thankfully they did.
Once VR is paired, the next thing you got to do is get rid of your pants, remove your underwear, put on the masturbating machine and wait for the movie to begin.
I played the first movie I found and right after 10 seconds of wearing the VR headset on my eyes and masturbator on my penis; I was confident that I had invested my money in the right product.
The experience of using a VR while getting pleasured was terrific and one of its kind. It got me so excited that I bought a new, and latest VR headset right after I was done cleaning my mess.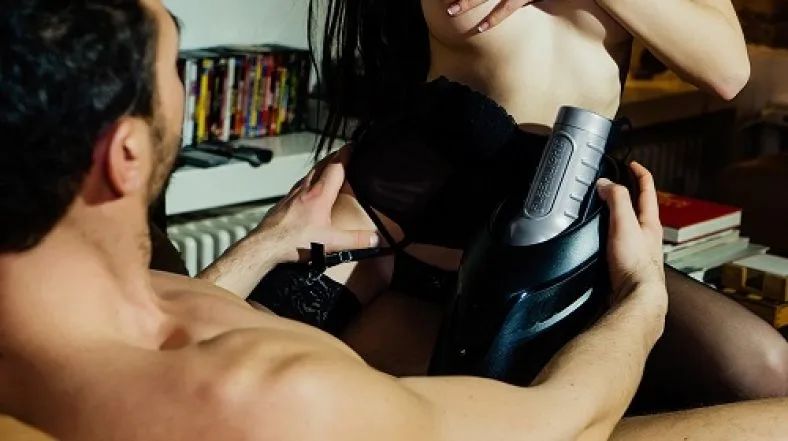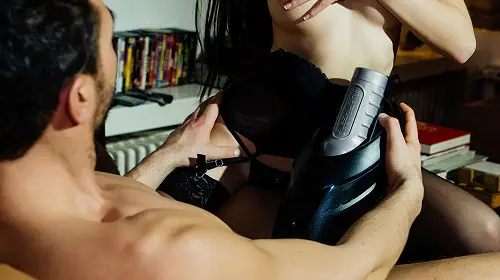 How pleasurable is the Fleshlight Launch?
The best part about this great masturbator is its intelligent mechanism. It is responsive, fun and easy to use. It has two controls that you can use to change the whole game:
On one side of the masturbator, you have a speed control which controls the frequency of the movement
While on the other hand, you have a stroke control which takes care of the length of each stroke
Combining both these commands lets you decide the range and speed of masturbation. The best part is, once set, you do not need to fiddle with the settings until you are done.
You can literally allow the device to cruise control at its own pace and make you cum.
Also, since this machine works on its own and requires zero monitoring, you can let it please you totally hands-free.
Now, comparing it with your regular masturbator, this one is a revolutionary product.
First, you do not need to hold your penis or hold a device that holds your penis or even monitor a device to ensure that it does not break your penis. All the stroking is hands-free and eyes-free.
Next, the 2D picture on your TV or monitor screen is replaced by the more realistic full 3D in a VR headset, if you have one.
These two things are the main reasons why I would recommend everyone to get this piece of technology while it is still in stock.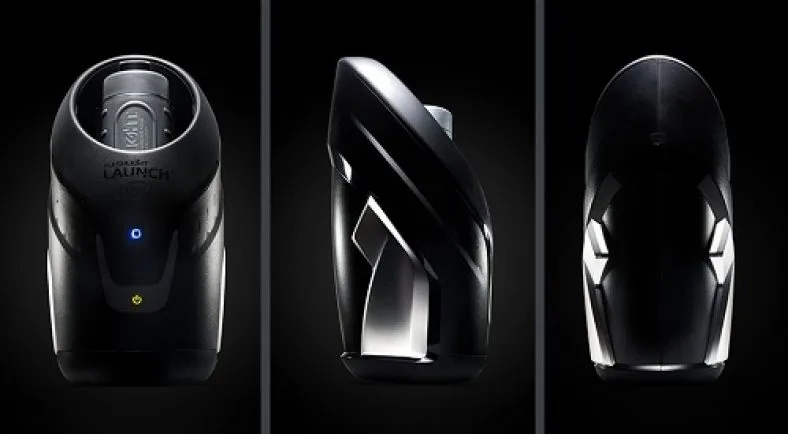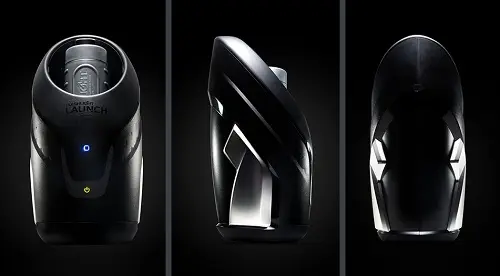 How much does it cost?
Considering the power, technology, and fantasies it fulfills, this device comes at a rather low price.
When I first saw the video and read about it on the website, I thought this product would cost somewhere around 500 USD.
But then, I pressed the Buy Now button and I was astonished to find that this product is priced at a little less than 200 USD. At that price, this masturbator is a perfect steal.
Conclusion: Is the Fleshlight Launch worth it?
In a single word, yes.
Why? I have used it personally, and I am deeply moved by the experience that the Fleshlight Launch by Kiroo provides.
The built quality is incredible, the function is smooth, and the product is highly user-friendly.
On top of all this, this automated and VR-compatible male masturbator is a piece of technology that is not common and is meant for the people with an elite sense of sexuality.
It lets you enjoy yourself in a way that you have never imagined earlier.
The Fleshlight Launch connects you to the virtual world where you are the king, and all the beautiful girls want to see you and your dick satisfied.
At 200 USD, this device is a must buy and I would definitely recommend it to you.
Never Go Back to MANUAL
So much better than the Autoblow 2 or Kiiroo Onyx 1, if you're looking for a next-gen teledildonic masturbator. Despite its size and noise, the Fleshlight Launch is a huge leap forward in terms of sensations and features. We can guarantee that you will be mind-blown by this automated masturbator, as much as we've been. Ready, set, LAUNCH!
PROS
Unique and immersive experience with interactive content
Works with most standard Fleshlight and Fleshjack models
Compatible with virtual reality goggles
Up to 3 strokes a second!
Lightweight and portable
Easy to setup and use
Strong battery
CONS
No additional sleeve
Loud noise
Large size
Add your review
|
Read reviews and comments