When it comes to gigs, I freely admit that this is one of the all-time sweetest. After all, who else gets to take so many of the sextech industries' high quality, superbly designed, ultra-sophisticated, and better-than-anything-else pleasurable products for a test drive?
Better still, when I get sent a toy that hasn't been released yet: the honor of being one of a hundred or so allowed to get their hands—and other body parts—on a state-of-the-art sexual plaything.
So right out of the gate, here's a thank-ewe-very-much to the great folx at Kiiroo for sending me their new Keon interactive sleeve-type toy.
But all this hoopla aside, what exactly is the Keon—and should you be plopping down your hard-earned dollars to pre-order one of your own?
Well, stay tuned for that and more as I unbox, try out, and get this exciting product a whirl and, naturally, a stroke.
➡️ Click here to check the current price of the Kiiroo Keon!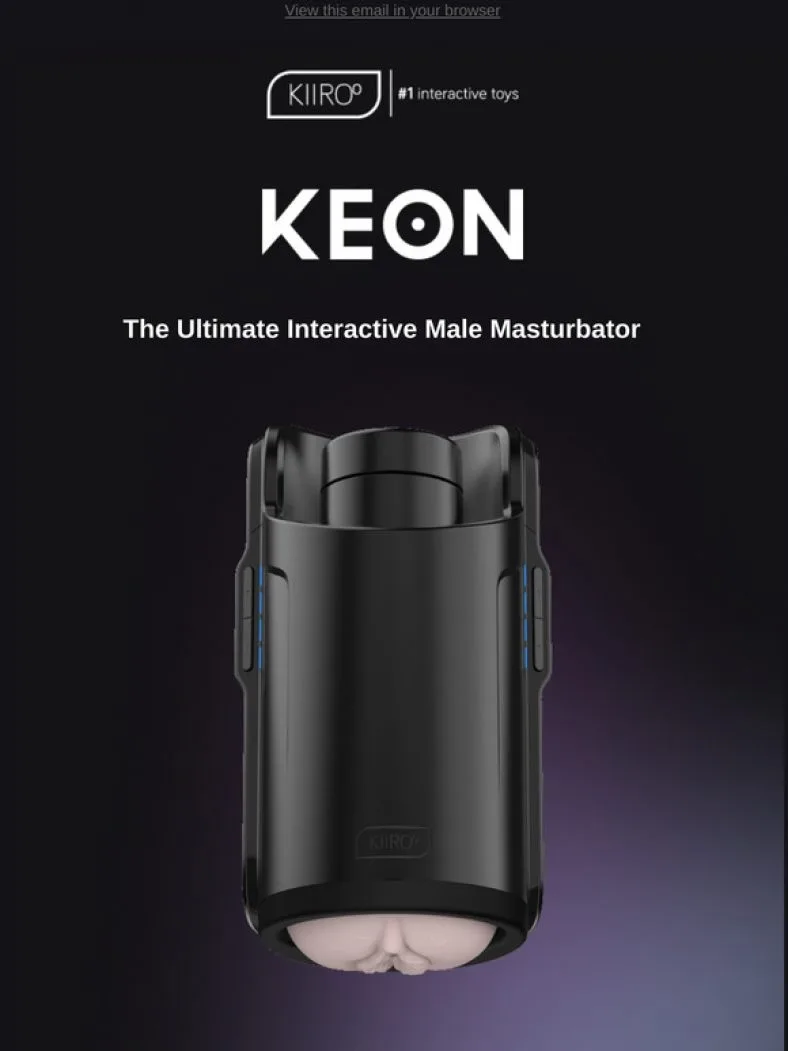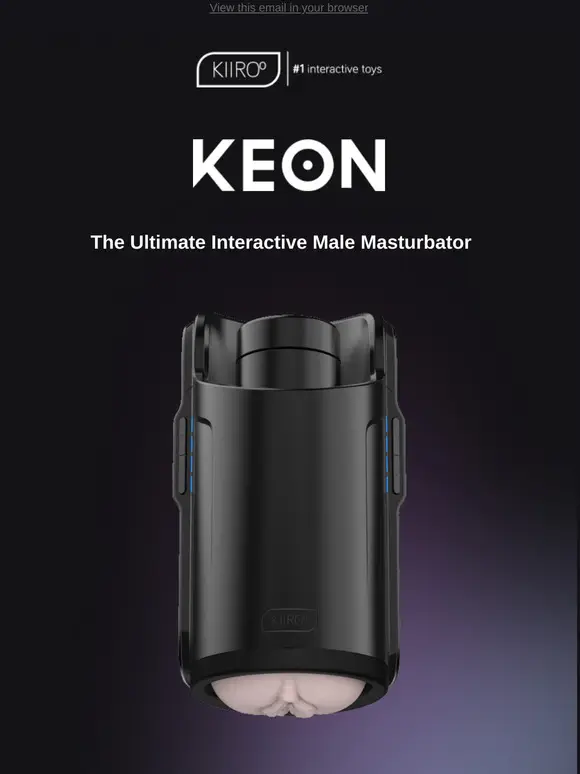 Is this the most powerful automated masturbator for men?
Before I unpacked it, my initial reaction was that the Keon's specifically an interactive toy. I mean, it's right there on the box in big, bold letters: Connect With Your Partner, Connect With Your Favorite Content, Immerse Yourself In Virtual Reality, and, finally, Connect With Your Favorite Performers.
Out of the box, my next impression that this is a big boy. Clocking in at a little over a whopping two pounds, it's easily the largest stroker-type toy I've used. But size, as the old saying goes, isn't everything because the Keon is also the most unusually-designed toy as well.
Keeping with initial thoughts, I was pretty puzzled by how this thing was supposed to work. I mean, it's evident that the central part, which looks quite like other manual strokers, was the business end. Still, I wasn't at all sure what the surrounding hardware was supposed to do.
But my confused expression abated when I pulled out the included documentation, scanned the provided QR Code, and read its manual.
To put it simply, the whole thing is the Keon: the stroker part removable for manual, non-powered enjoyment, with the motors, Bluetooth bits, and such in the surrounding jacket. This means that if you want the much-heralded interactivity, you have to use the entire, quite hefty, thing.
For the sake of clarity, the Keon is actually this motorized part. The Feel Stroker, meanwhile, is, as you probably guessed, where you put your particular anatomical feature.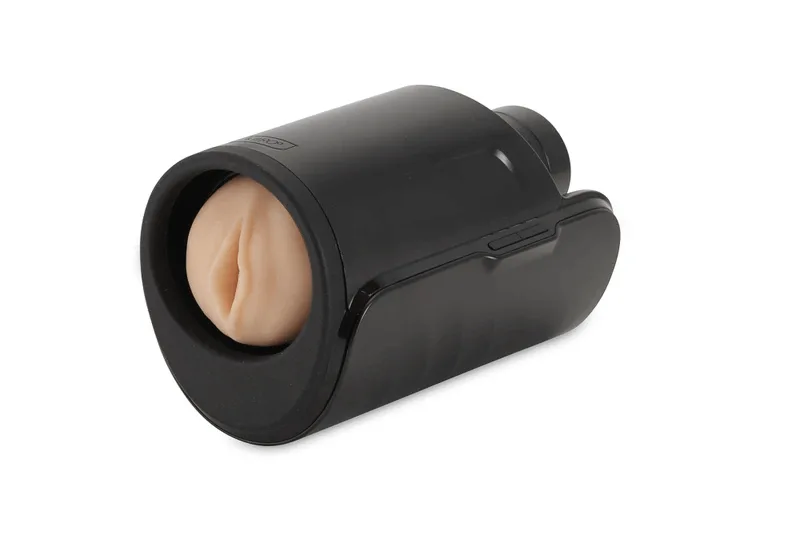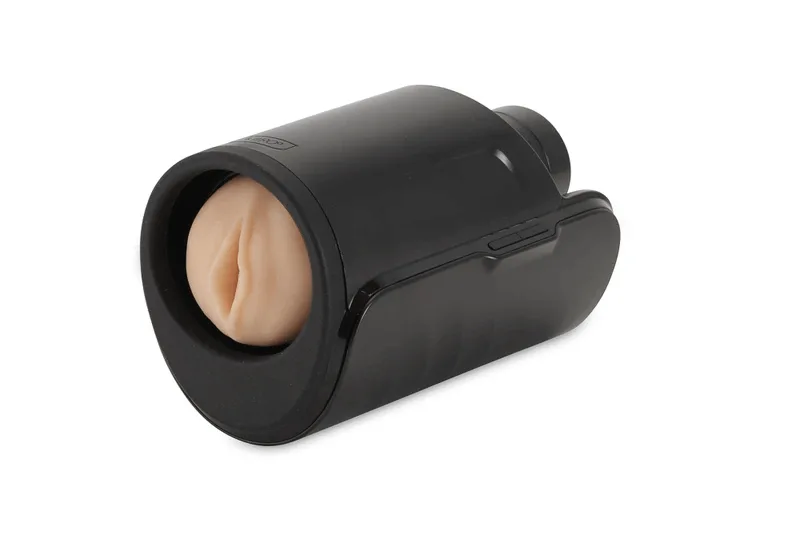 By the way, if you don't want the bells and whistles, Kiiroo sells the Stroker separately. Even so, it's pretty impressive all on its lonesome: the standard sleeve boasting a remarkably pleasurable inner texture and—if that one doesn't work for you—the ability for it to be swapped out for others, each with its own unique design and texture. Alas, these other sleeves aren't available … yet, but should be relatively soon-ish.
Regarding the motorized part, putting aside interactivity for a moment, there are two switches on either side: the pair on the left operating the length of the stroke, with the other two controlling the speed. Honesty, I recommend playing with all of them, as I was pleasantly surprised at the combos I came up with.
Going from what I guess you could call motorized manual to the interactive version is as easy as pushing the mode button on the top of the unit, the one right above the slightly smaller power switch. Or, if you want to power your pleasure by hand, without mechanical assistance, simply turn the stroker until it clicks free of the Keon and pull it out.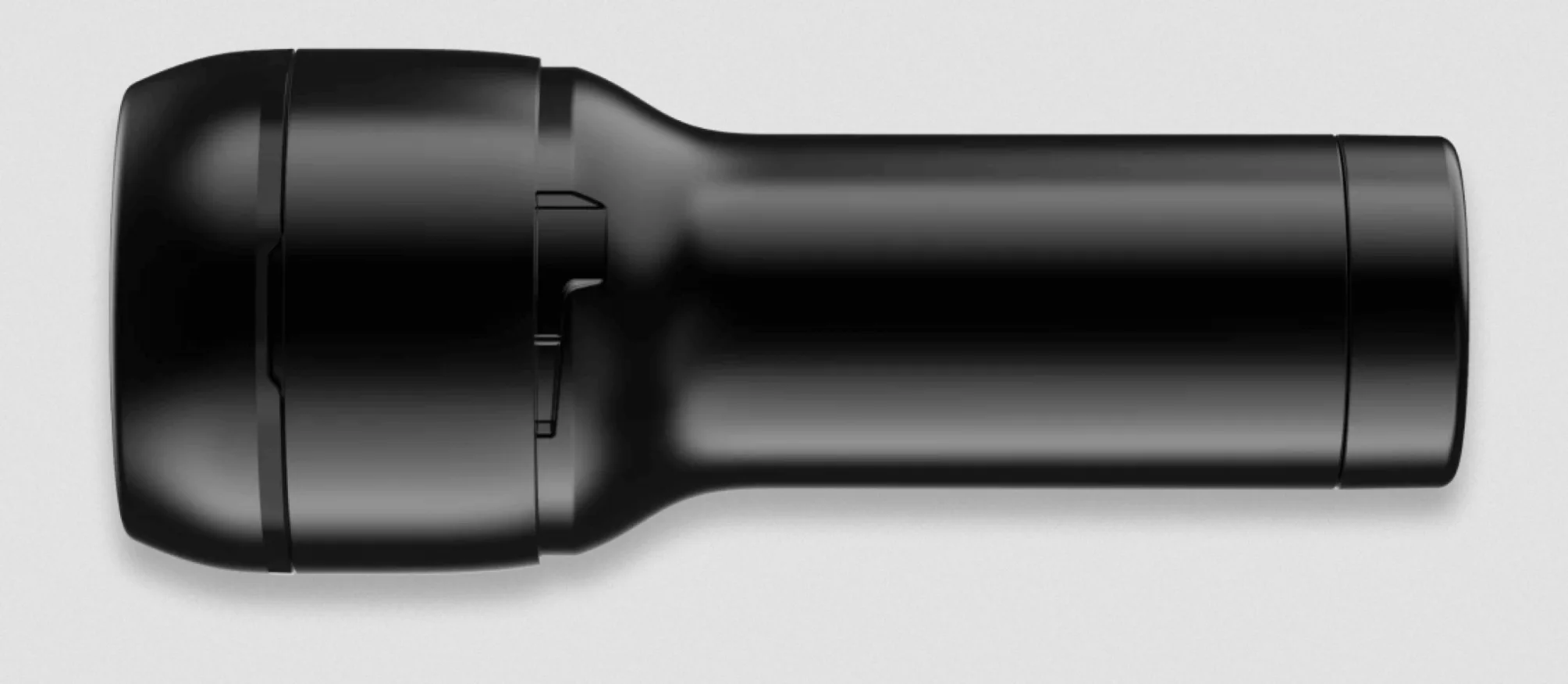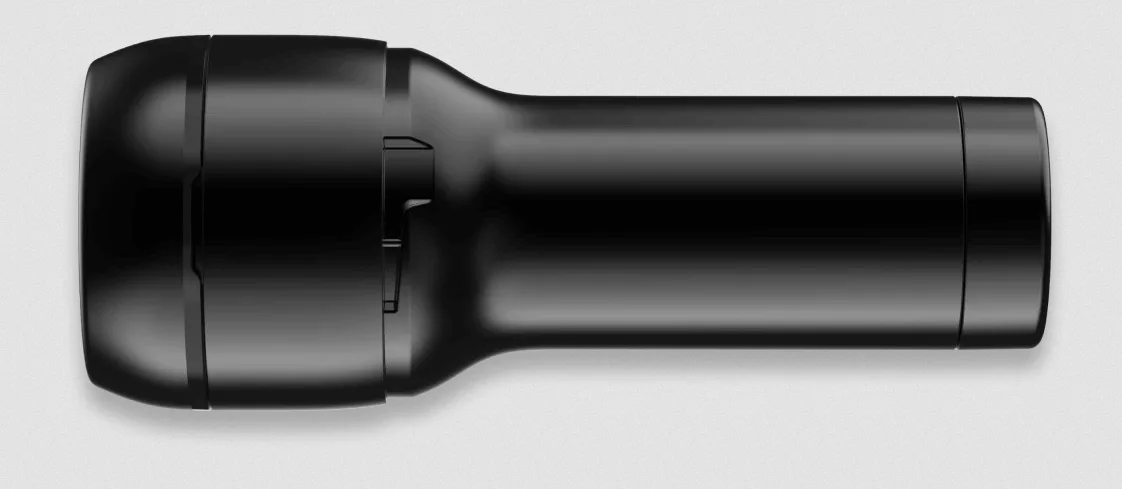 What you need to use the Kiiroo Keon
If you simply want to enjoy the Feel Stroker this way, you won't need anything but one or two hands and appropriate lubrication. For the Keon side, with or without interactivity, you should have a standard USB power source available. While any will do, I found a spare Apple one did the job quite well.
But to take advantage of the Keon's big selling point, you must have a current, Bluetooth enabled Android or iPhone. Unlike other smart sextoys, the Kiiroo doesn't offer a desktop app, so it's a smartphone or nothing.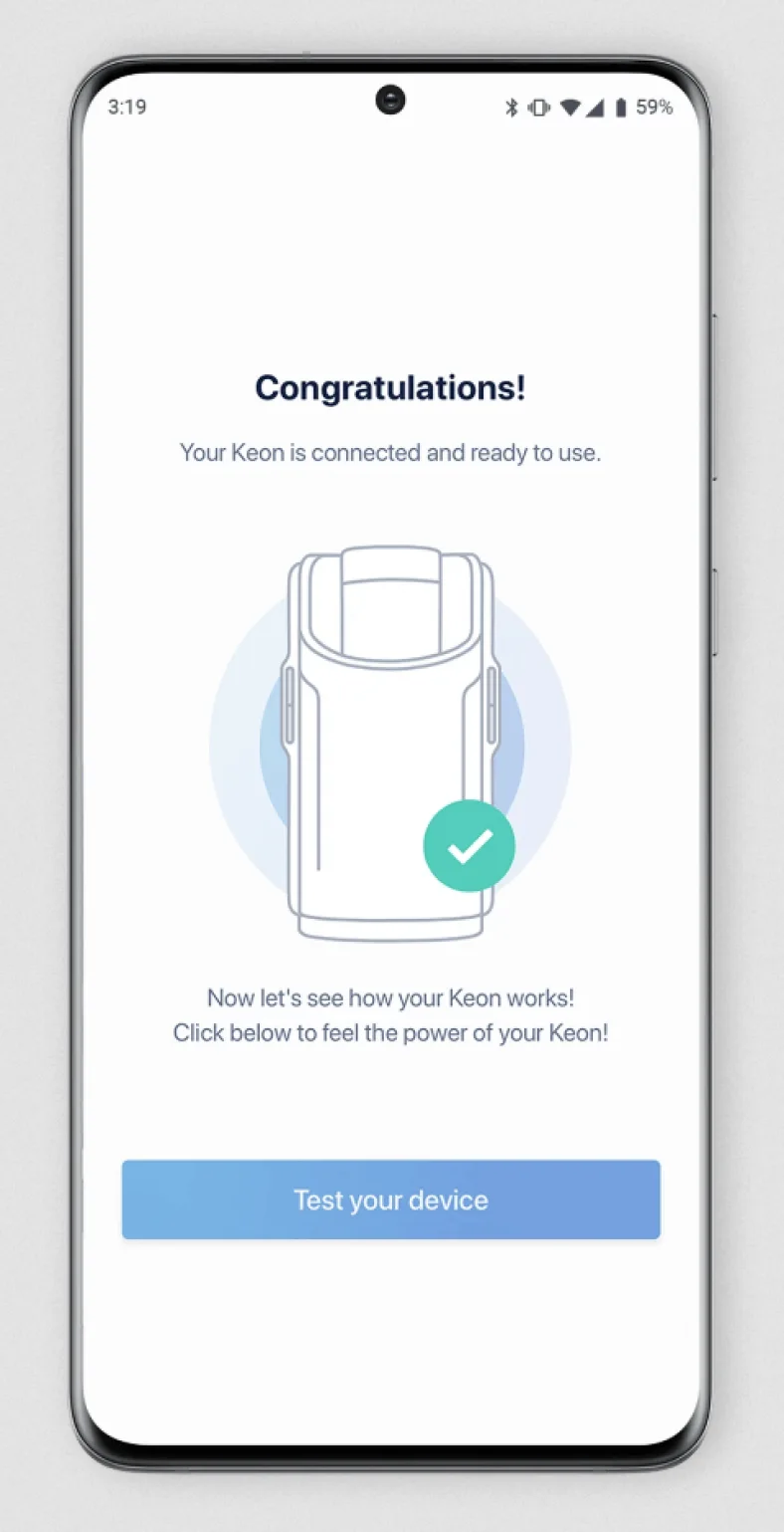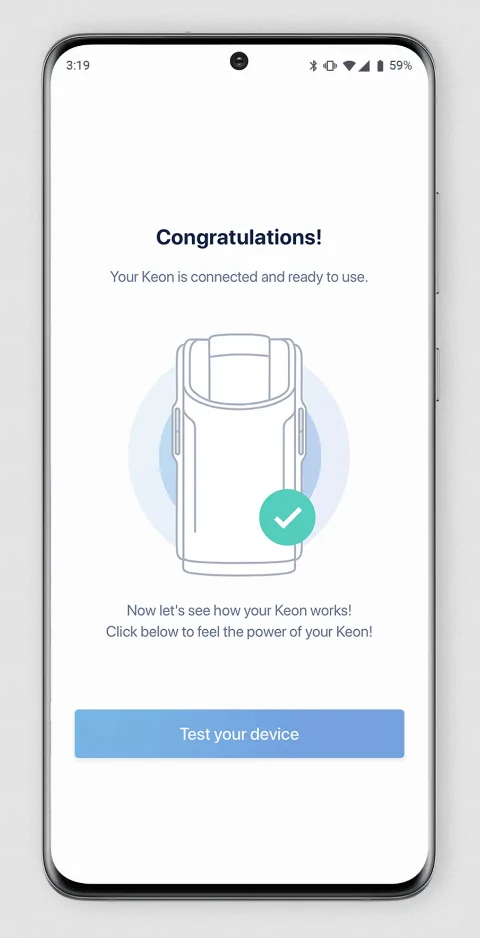 All the great things a Kiiroo Keon has going for it
While it's three toys in one—the interactive bit, that motorized manual one, and finally as a stand-along stroker—that connectivity aspect is what Kiiroo's been pushing about the Keon: that it's the toy for long-distance partner enjoyment, giving porn videos a hand's on (or mouth or other orifices) feel, and the just the thing for camgirls and those who enjoy their shows.
Mechanically, the Keon never feels unpleasantly motorized. Yes, nothing beats the "real" thing, but the Keon comes damned close to it. The controls, either those on the unit itself or through the FeelConnect app, are nicely responsive. Though when wireless, there was a brief delay, but never enough to make the experience frustrating.
A pretty severe drawback is the Keon's size and weight: this is not a small portable device, so it can take a lot of work getting used to. Not to put myself out there too much, I prefer to sit down when doing my thing, which you simply can't do with the Keon. I mean, you can, but it's more of a balancing act than anywhere close to comfortable.
Not that lying down makes things better, as if you're using the app, you have to take a hand off the unit to make any desired adjustments—often causing the Keon to keel over. Copious pillows solved this problem, but the time it took to arrange everything shot down any thoughts of future spontaneous play.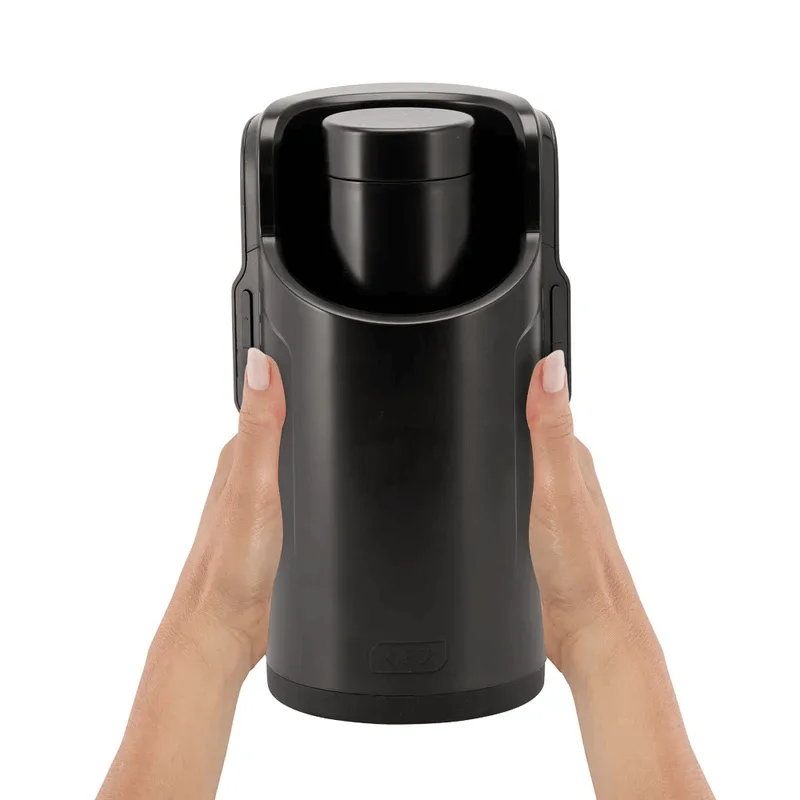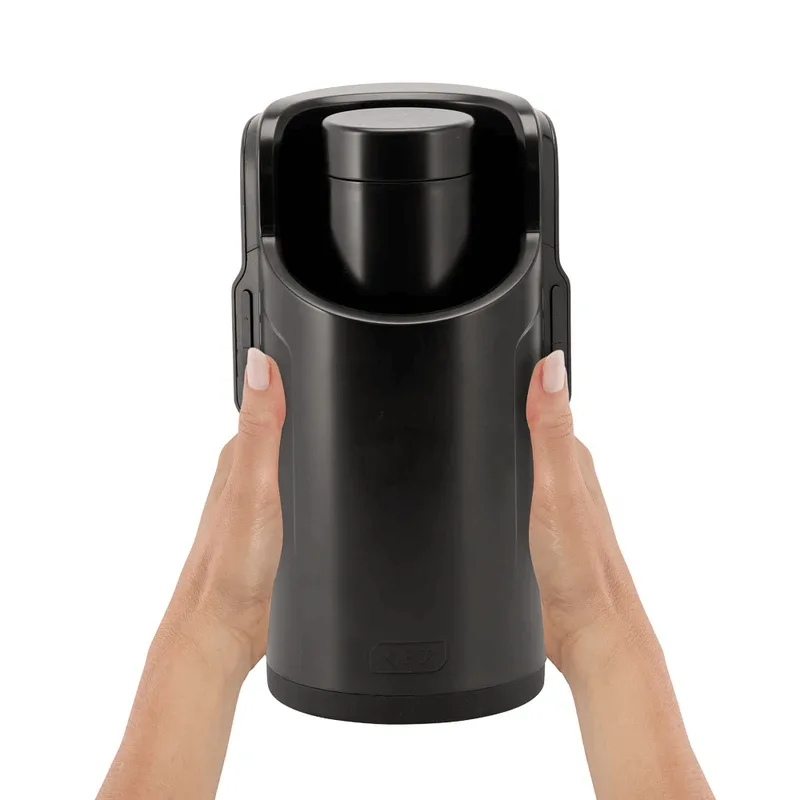 The stroker interior, though, is superbly designed and manufactured. Applause should definitely be given to Kiiroo as, rather than taking the anatomical reproduction route, Kiiroo instead created a sleeve interior that, in many ways, is, I dare to say it, superior to the real thing. Just don't tell my Significant Other I said that.
The Keon is also pleasantly colorful. Yep, that's an odd thing to say about a sextoy, but it's true: the unit has a set of LED lights that change color depending on if it's in Bluetooth standby mode (appropriately blue), manual (white), pausing (purple), lower power (red), or software updating (yellow).
Meanwhile, the new FeelConnect app is a massive improvement over its predecessor. I feel bad saying this, but when it comes to the software side of things, I've always felt Kiiroo was, for lack of a better word, lacking: offering very little in regards to control, at least compared to other sextech companies, and what was there was too often frustrating to use.
But it's extremely far from perfect—which I'll get much more into in our next section.
What you get with a Keon, and how to set it up
Despite its sophistication, the Keon packaging is pretty basic: the unit itself, a USB power cord, and a folding card with a QR Code to access its manual. Mine did come with some excellent benefits, like 50 free tokens for kiiroo.live, their own camgirl site, and a free month for Feelxvideos—but I don't know if this is standard or an extra-added-extra for their free release version.
Charging takes around four hours to deliver a maximum of 2 hours of enjoyment. That is, depending on how you use it, as Kiiroo cautions that it can be as little as 30 minutes if it goes full-tilt for any length of time.
Here's where we get to my biggest complaint with the Keon. Using the link embedded in the PDF manual, I first downloaded what I didn't realize at the time was the first FeelConnect app, which I spent way too long bashing my head against my desk trying to get to work. After I contacted Kiiroo, I learned I should be using the updated version I mentioned above: the FeelConnect 3.
After that, things went considerably smoother: with time, my phone happily doing the Bluetooth tango with the app. I wasn't lying when I said the update is superior, but that doesn't mean it's perfect. Far from it, in fact.
The in-app manual controls are adequate, though a little confusing when you first start out. For instance, instead of mirroring the built-in buttons, it has a slider with three settings—Top, Middle, and Bottom—and then a selector clicking through if these are for stroke length or speed.
And that's it. For now, at any rate, as additional features like Sound, Music, and My Pattern are greyed out with a promise to be "Coming Soon."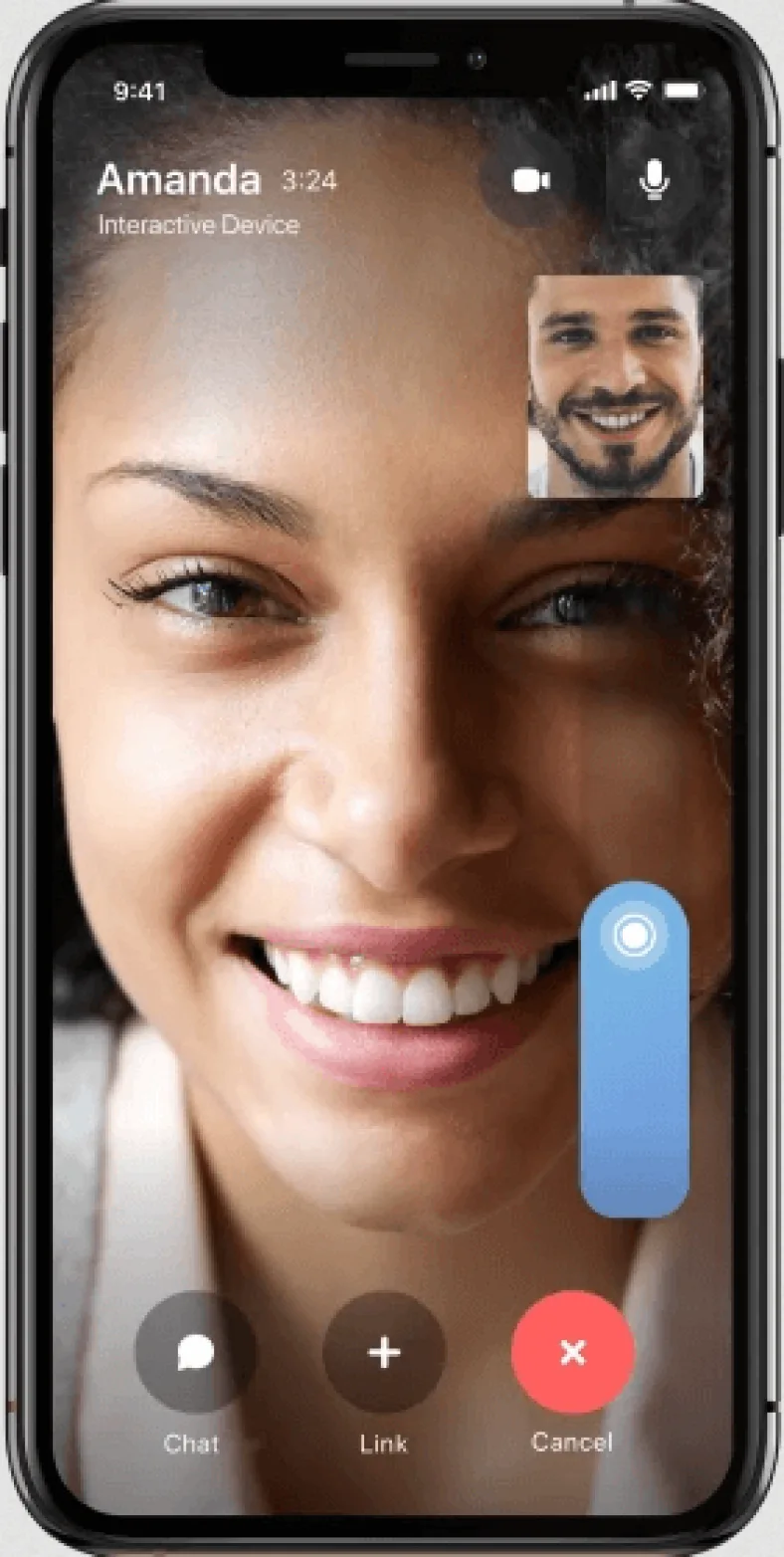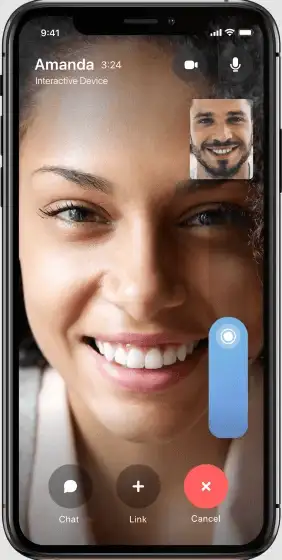 And it gets worse, as after far too long trying various other Bluetooth-enabled toys, I concluded that cross-company sharing simply wasn't possible.
Fine, I thought, there's nothing wrong with Kiiroo's new app only working for Kiiroo toys: that's their right, after all. But what changed worse into worser-still is that the app also didn't work with my Kiiroo Onyx+, with I getting the message that it isn't supported and that I should, instead, use it with the previous version of the app!
If there's an upside to this, it's that apparently two Keon's can use the app for long-distance partner play. However, both users need to register with Kiiroo beforehand rather than merely sending a shared-connection invite.
But what of the porn interactivity? In a word: zip. No matter what I tried, I couldn't get the Keon to synch up with any site or video I found—and, believe me—I tried … a lot.
I was equally frustrated with Kiiroo.Live for having no support for using a toy like the Keon with it—and if it's designed for camgirls and not viewers, then why include those 50 free tokens?
If virtual reality's your thing, while Kiiroo advertises it, I'm not too sure how well it might work. After selecting a suitable VR adult entertainment video in the app, you next choose a headset from an impossibly long list of options—including the Samsung Gear and Quest VR. Noticeably, I didn't see the Oculus Rift or HTC Vive listed, though it's possible they still could connect with the Keon somehow. Not having either, I couldn't do any experimenting, alas.
That said, I'm not marking the Keon down for any of these bothers—at least not much—as I get a distinct feeling that they're bugs that hopefully will be ironed out before it launches.
Pros of the Keon

The Keon is a perfect example of sextech engineering at its finest, with its innovative design allowing it to be used as a stand-alone stroker, a motorized one without any smarts, or—via the FeelConnect 3 app—with other Internet-Of-Things devices. Hopefully, too, with porn sites and such after the app gets fixed.
The interior is smooth and comfortable, and the sleeve delightfully stimulating. It's equally exciting that Kiiroo plans to offer a half dozen or so other types to try out, giving this Feel Stroker part of the package some excellent longevity: don't like this or that sensation? Then pick up a different one instead of having to purchase a whole new toy.
Cons of the Keon

The Keon is heavy, to where it can be challenging to get used to: especially as it forces you to adapt to it over it being flexible in how you enjoy your self-pleasuring.
The battery life, too, is far from impressive. Made worse by its size and bulk, so when you finally get into a good position and begin to have a good time, the unit will start flashing its dreaded low power lights.
Though the new FeelConnect is a serious step up, right now, it promises more than it delivers, with features not yet available, and far worse, an inability to connect with adult sites or other toys.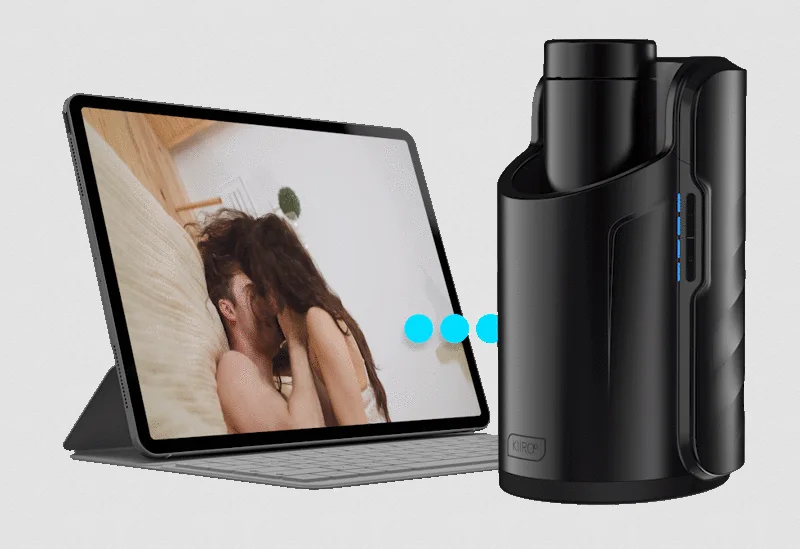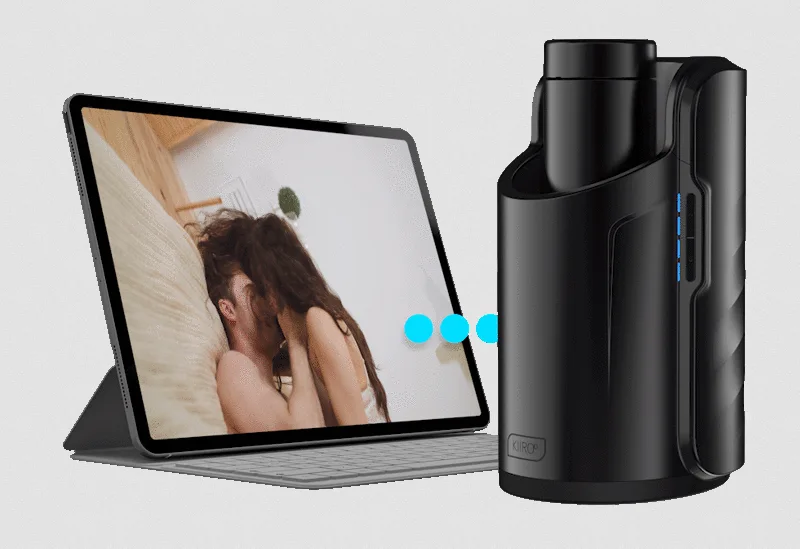 The verdict
I have nothing but respect for Kiiroo and their products and have been enthusiastically yelling about them for quite some time, and while the Keon has more than a few flaws, I still recommend it for anyone who likes stroker-type sextoys.
However, this might be considered a considerably large negative. I think you should hold off picking one up until the bugs have been dealt with, especially the ones that currently make the new FeelConnect 3 app unusable.
Even so, the Keon is still a pleasurable device from a company that knows fine engineering and understands what arouses, excites, and pleases those of us equipped with a particular sexual appendage.
➡️ Click here to check the current price of the Kiiroo Keon!