Despite how much I've enjoyed most of the sleeve masturbators, powered or non, I've had the privilege to sample since I became a sextoy reviewer, honesty, they've often left me feeling kind of sexually … isolated.
By that, I mean after inserting myself into them, I tend to feel separated from my, shall we say, appendage. Again, there's nothing wrong with that, and far be it for me to say they aren't great products, though if you're like me, getting used to sitting back and letting one of them do the pleasuring for you can take a bit getting used to.
So you can probably imagine my excitement when one of my favorite sex tech companies not only released a new product but one that can be used with or without my hand: making the vibrations it delivers feel exceptionally arousing as well as exceedingly comfortable.
➡️ Check the current price of the Lovense Gush
Introducing the Lovense Gush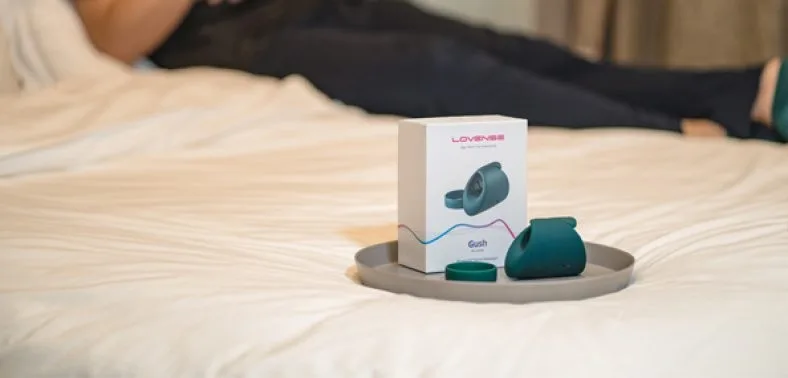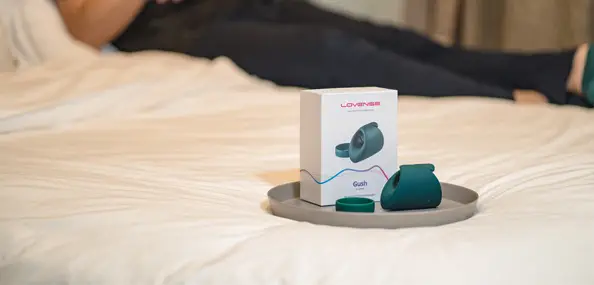 Very much unlike the sleeve toys I mentioned, Lovense's Gush is remarkably small, measuring nearly three and a half inches long. But then that's it's the point, as it's built to exclusively stimulate the head, or glans of the penis.
It's also unusually asymmetrical, as the pair of stiff-ish parts which do the wrapping and gently holding to that body part are offset from one another. This isn't at all a flaw, merely a design decision I haven't seen in other sextoys.
Meanwhile, the middle of the Gush is where the action is: located behind a pleasantly beveled texture are its motor and smart tech electronics. On the outside of this part are the metal contacts for its magnetic charging cable, and to the left is its main power button.
Also included with the Gush is a thin-ish elastic band, whose purpose initially confused me. But after consulting its handily illustrated Quick Setup Guide, I understood it's there to go around the toy and therefore increase how tightly it fits around the glans.
Neat, right? Well, I think so as it allows the user to adjust the snugness of its fit and provides one of two ways to use the Gush for hands-free play.
Because the Gush is a head-of-the-penis vibrator that allows for either
laying back and enjoying the ride or using it as an extra-added stimulation for good, old-fashioned hand-to-penis masturbation.
Taking the Gush for a spin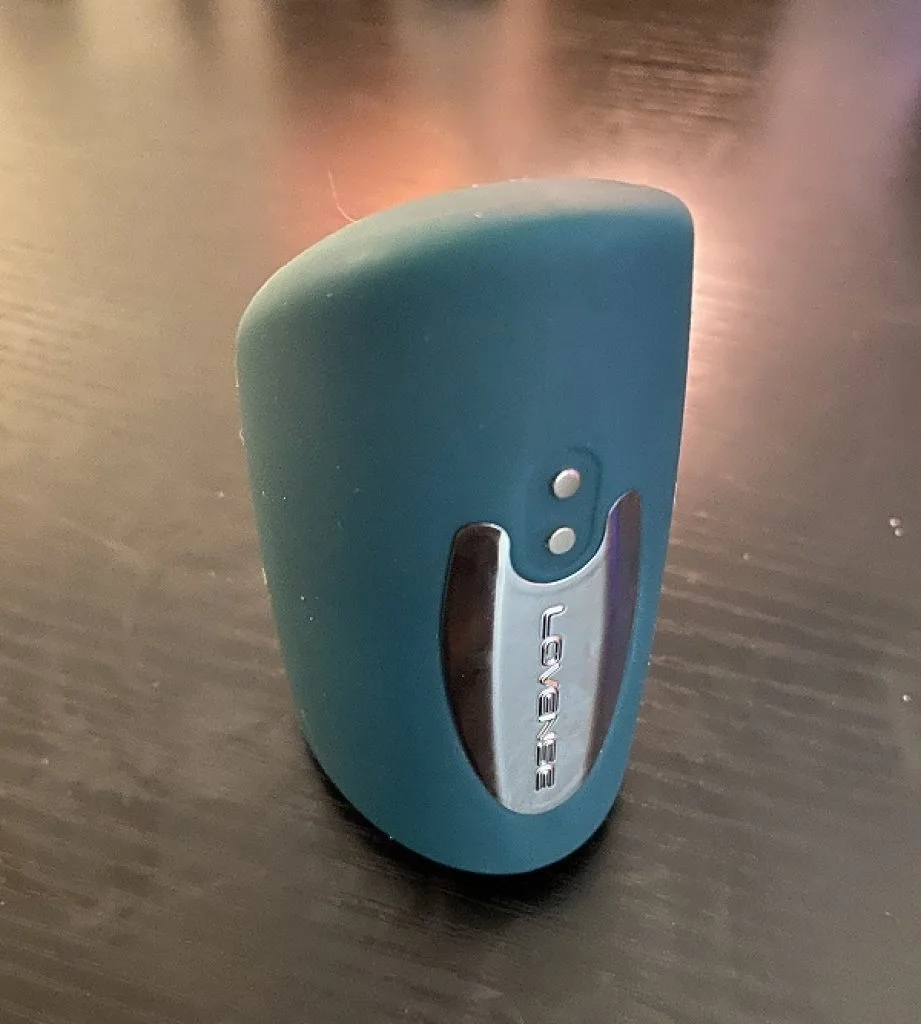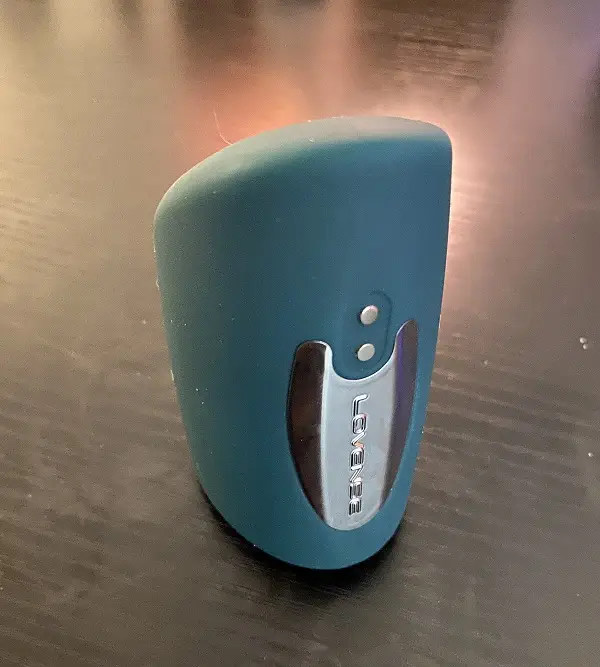 Yep, that's right: however you like diddling your sausage, the Gush is there for you.
Want to let it do the arousing? Merely slide it over your glans, fire up the Lovense Remote app on your Android, iPhone, Bluetooth compatible PC, or Apple computer, and let it do its arousing thing.
Want a tighter fit? That's where that band comes in, as slipping it around the Gush will make sure it won't be going anywhere soon.
Want to use your hands along with the Gush? Nothing's stopping you from applying some lube and with or without the band and then stroking, pushing, pulling, turning, twisting as much as you want.
Not to come off like I'm against sleeve toys, as I already mentioned, I've had many good times with them; I feel this is amazing versatility is where the Gush truly stands out as instead of leaving yourself at the technological or not mercies of those types of masturbators you can adjust it and not yourself to get the most out of it.
In fact, it has so many possibilities I couldn't help but imagine using it with a partner for penetrative sex since nothing is stopping you from sliding the Gush from the head of the penis to somewhere around the middle of the shaft—or keep on going back until its high-powered vibes are tickling your testicles.
Seriously, I haven't been this excited—and not necessarily sexually—by a toy in a long, long time. Even after a very satisfying initial time with it, I found myself getting pleasantly lost in the myriad things I could do with it.
Especially as it comes from Lovense and so can take full advantage of their tippy top-of-the-line Remote app—which I can and will praise to the heavens shortly.
Hail the Lovense Remote App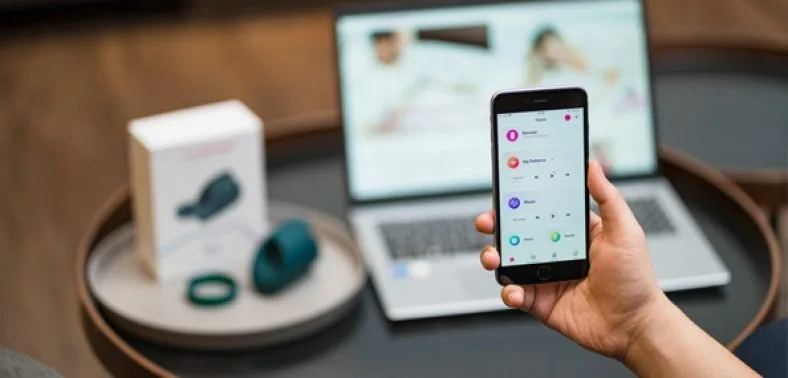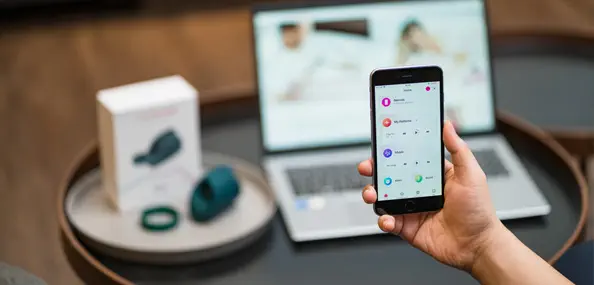 "Shortly" as in right now. Beginning with a bit of disclosure that while I'm exceptionally lucky to get free toys like the Gush to review, I'm not a Lovense employee.
Though I frequently wish I was because, let's face it, aside from receiving sextech freebies and then writing about them, that's got to be one helluva sweet gig.
It's I want you to be prepared for a hundred or so words of enthusiastic praise for the new Lovense Remote App and how it makes an already fantastic toy like the Gush more so.
It's like Lovense's programming wing said to themselves, "Let's start from scratch," and then took their already well-made app to the next level. Like with how ridiculously easy it is to get their toys to connect to it—so easy and so fast I initially thought it wasn't working.
But it did, and just like that [snaps fingers], I was controlling my Gush far better than I with its built-in control button—including its seven preset intensities and pre-programmable patterns.
Or if I wanted, I could make it rock along to my favorite tunes, dance to whatever sounds I might make when using it, create customized playlists of power and frequency of its vibes, feel the action by linking it to certain adult videos, and compliments of Lovense's partnership with the game's developers experience intimate relations with aliens and humans alike in the upcoming explicit Wild Life game.
And the whole sexually satisfying long-distance thing by syncing my Gush with my partner's Lovense smart sextoy, which can be anywhere on this Little Blue Marble and yet feel like we're in the same room together.
The Gush's size, weight—and how to charge it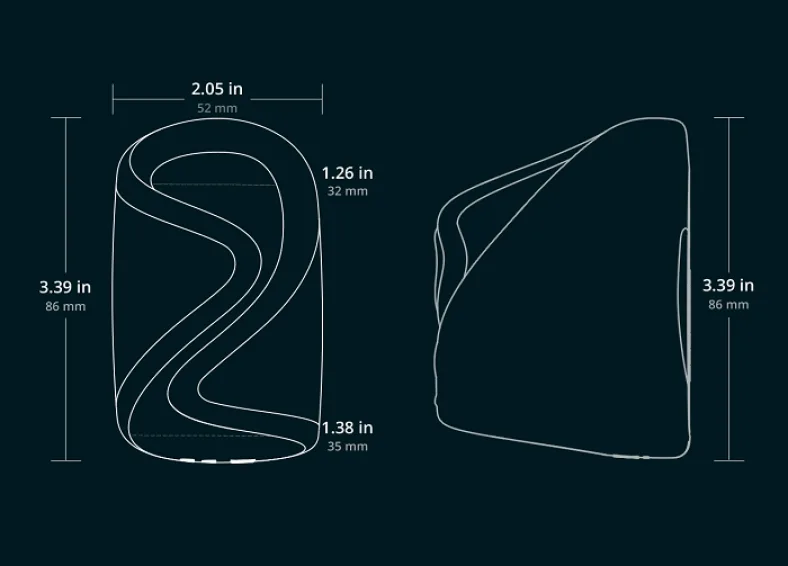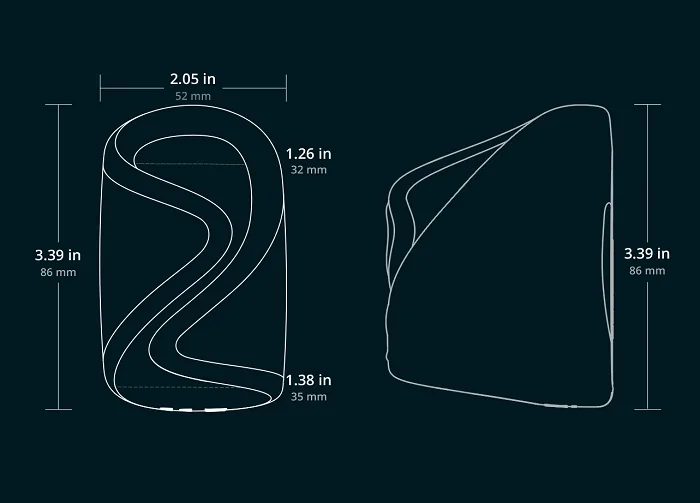 As I mentioned, the Gush is 3.39 inches long, 2.05 wide, and weighs 133 grams.
Charging is done via a magnetically attachable cable and any standard USB power source. According to Lovense, it takes approximately 65 minutes to fully charge to deliver 115 minutes of playtime or 120 hours while in standby mode.
Which is a fair balance between the two, if not edging towards the lower end of the power to play scale. Though, in my case, I never came anywhere close to running out of juice, however, long I used it.
The Gush is also made of body-safe silicone and is rated IPX7 for full-immersion bath or shower-time fun.
What comes with a Lovense Gush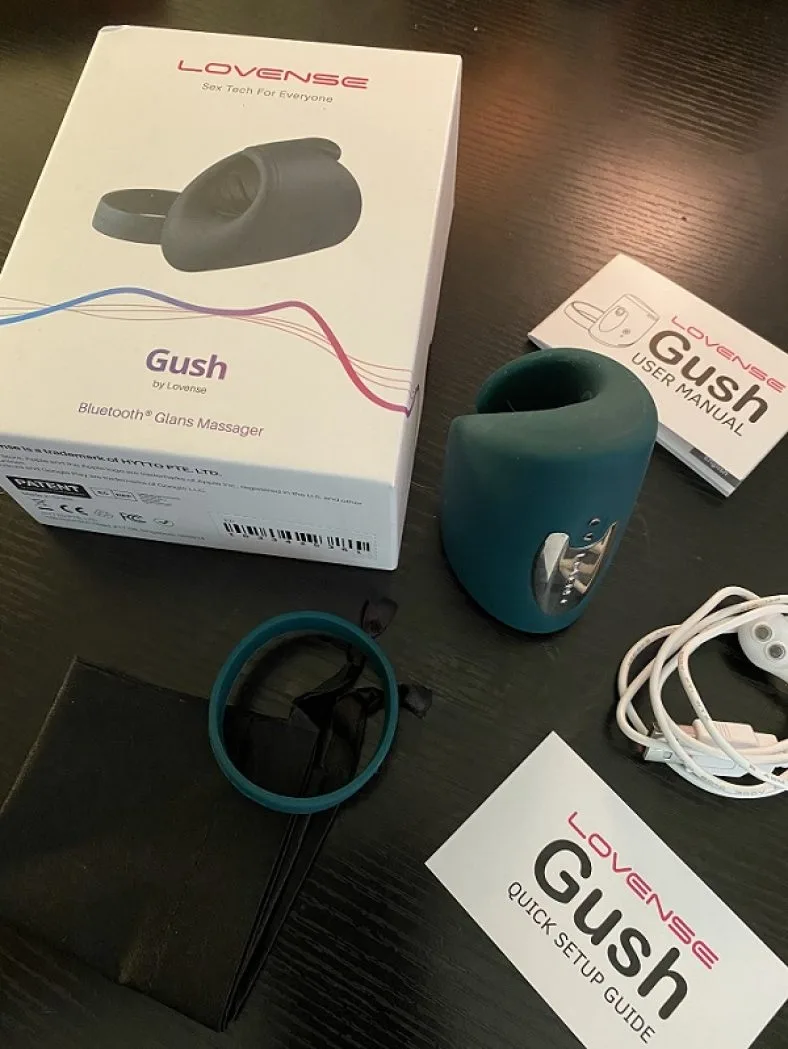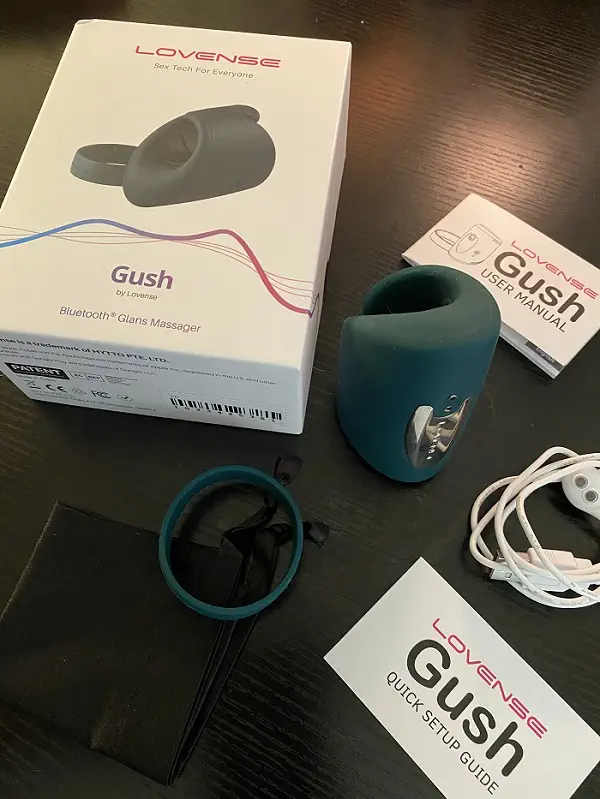 Packed in its handsome box is the toy, its adjustment band, charging cable, stylish black bag storage back, Quick Setup Guide, and a comprehensive, multiple language User Manual.
If the print on the last two makes your eyes water, you can download a copy of both or magnify them to your heart's content compliments of Lovense's impressive online library.
That, and if you get happen to get stuck trying to get your Gush to work with the Lovense Remote app or any of the interactive sites or games out there that supports it, their site also has plenty of invaluable guides and FAQs to help you out.
Cleaning and storing a Lovense Gush
Silicone being what it is, aftercare for a Gush is the same for any of its similar brethren: either use an approved sextoy cleaning solution or a quick rinse in warm, not excessively hot, water then drying with a lint-free cloth.
While packaged with its little black bag, I probably won't be using it often—save for times when I travel with it—as the box it comes in more-than-satisfactory holds everything and prevents misplacing things like its charging cable or optional band.
Pros:
Perfect for anyone wanting to mix manual masturbation with sextech
Extraordinarily adaptable, so should fit any number of sexual playstyles
Optional band to tighten its fit
Works perfectly with the Lovense Remote App
Cons:
Not great battery to play ratio
Can be awkward to use without the Lovense Remote App
May not be enjoyable for those into sleeve-type masturbators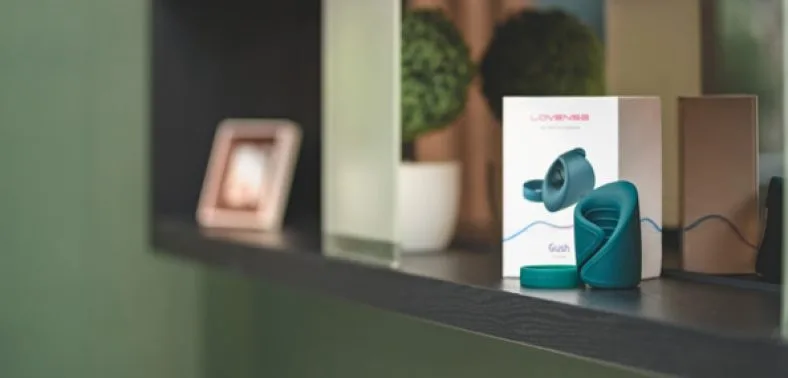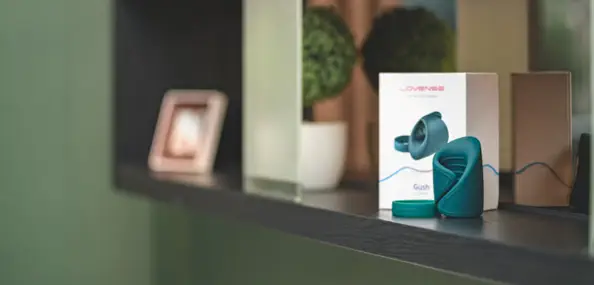 The verdict
I know I promised to stop whinging about those other kinds of sex toys. You know, the ones where you put yourself in and let it to the stimulating.
It's there's another, quite sizable reason why I personally find them difficult to get used to.
In a word: erections, as you have to get and keep one to enjoy them—and with more grey than black in my beard, and no hair where I used to have shoulder-length, it's something I'm becoming more and more used to dealing with.
And for millions of other people, this concern isn't merely limited to excessive mileage but can also result from health issues, neurological or neural diversity concerns, and a thousand other factors.
Fortunately, a growing number of companies like Lovense are addressing this situation, giving us toys like the Gush that can be used with or without an erection.
Better yet, for those with mobility limitations, a hands-free sextoy can provide much-needed sexual experiences—without pain and discomfort no matter their range of motion.
And even if you're a spring chicken or are lucky not to have to struggle with physical or emotional disabilities, as its amazingly pleasurable, exceptionally well made, works superbly with Lovense's groundbreaking Remote App, is portable, durable, and with near-infinite possibilities, a Gush is absolutely a toy worth getting.
Take my word for it: if you have a penis or play with someone who has one, do yourself a favor and buy yourself a Lovense Gush as it'll liven up your sexuality as few things can—now and in the future when age, gravity, and all that so-very-fun stuff comes into your life.
➡️ Check the current price of the Lovense Gush