It seems like only a few weeks ago … actually, waitaminute, it was just long ago when I praised how the great sextoy manufacturer, Hot Octopuss, had managed to avoid falling into the "let's make our products smart because that's what everyone else is doing" trap.
You can imagine my surprise when I learned they'd partnered with Kiiroo, another great company, to elevate their Pulse Solo Interactive to that next, Bluetooth-enabled, interactive-capable, long-distance functional, and oh-so smart level.
So let's take a look at their upgraded Pulse to see whether or not this is a match made in sexually arousing, technologically sophisticated heaven or if Hot Octopuss should have stuck with giving us thoroughly excellent sex toys that didn't needlessly jump on the sextech bandwagon to be fun.
➡️ Check the current price of the Hot Octopuss Pulse Solo Interactive
Feeling the Pulse
Famed in song and story or, at least, my songs and my stories because I sincerely love how Hot Octopuss has given us with their Pulse, a phenomenally versatile, thoroughly arousing product I frankly feel is a must-have for anyone with a penis—as well as for those without them who want to make their equipped friends feel really, really good.
But in case you may have missed hearing my thoughts on it, the Pulse is a palm-sized vibrator designed to comfortably fit around the head or glans of the penis in addition, if that's your thing, to slide along the shaft.
The reason I wax enthusiastic about the Pulse is unlike other sextoys for the penile-equipped, it could kind of be considered a masturbation enhancer: that while you can certainly sit back and enjoy the ride, made all the better if you have any of their models that come with a single or dual wireless remote, you can move it around as much as you want, including for long-time favorite masturbatory strokes.
Using it also doesn't require the wearer to be erect for it to be pleasurable, making it great for those who find getting and staying hard challenging, don't have difficulties in that department, only experience it occasionally, or merely want the option to be hard or not.
Then there's how the Pulse feels, which is exceptionally natural and particularly arousing due to Hot Octopuss' Pulse Plate Technology which effectively diffuses its motor, so you never get the impression your second favorite body part is getting worked over by a cold, lifeless mechanism.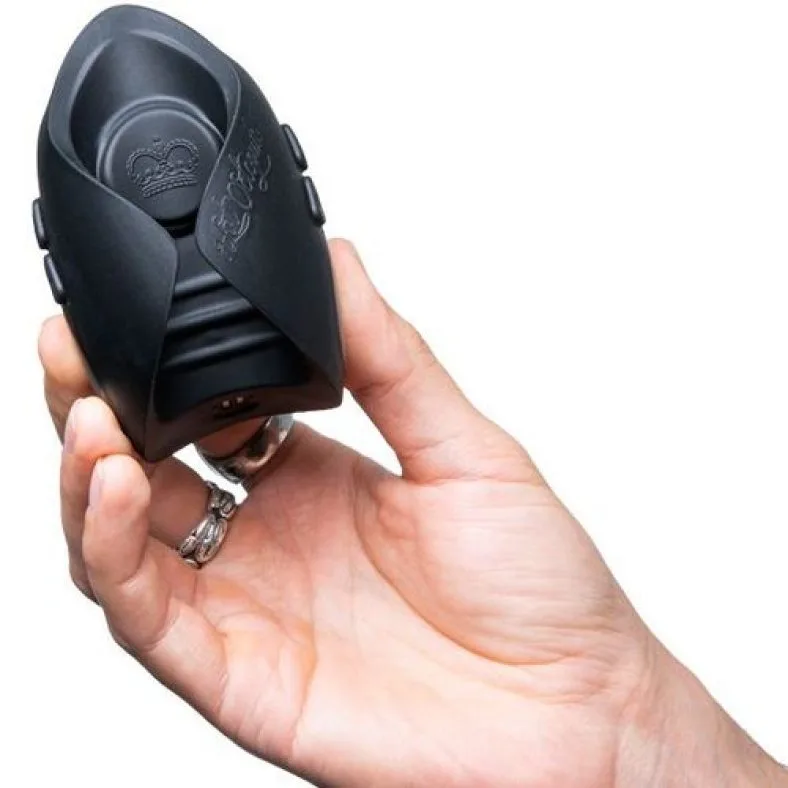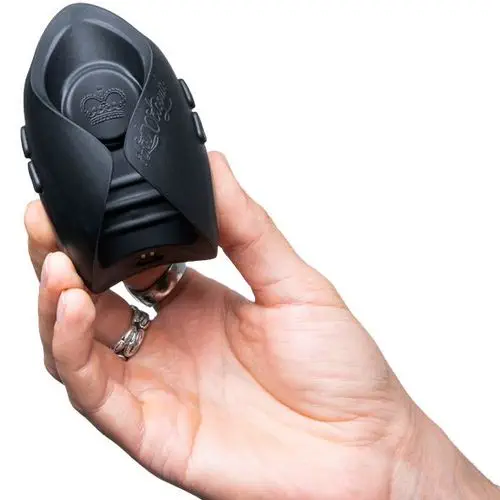 The Pulse line of sextoys
The Pulse Solo Interactive is just one of the many different combinations of toy, remote, and so forth Hot Octopuss offers.
For instance, there's the Pulse Solo Essential, a Pulse, and nothing but a Pulse for folx uninterested in any bells, let alone whistles.
Meanwhile, for a hands-off experience, you've got the Pulse Solo Lux with its wrist-band mounted wireless remote.
For those with a partner, with the release of the Pulse Solo Interactive, they brought us a matched set in the Pulse Solo Interactive Gay Couples Pack, so what one toy does, the other will do as well.
Or, if you and your partner don't happen to share the same living space and you want to stay sexually connected no matter how many miles lie between you, there's the Pulse Solo Interactive Dual Penis Pack where Hot Octopuss will send one to you and the other to whoever you want.
Which, if you ask me, is pretty damned cool, and I wish other sextech companies would have the same arrangement rather than having to buy separate toys.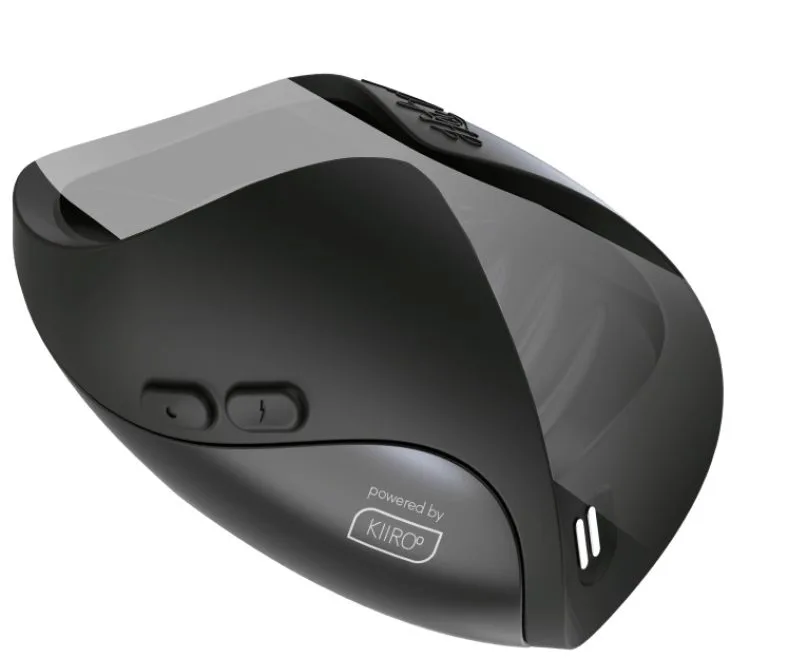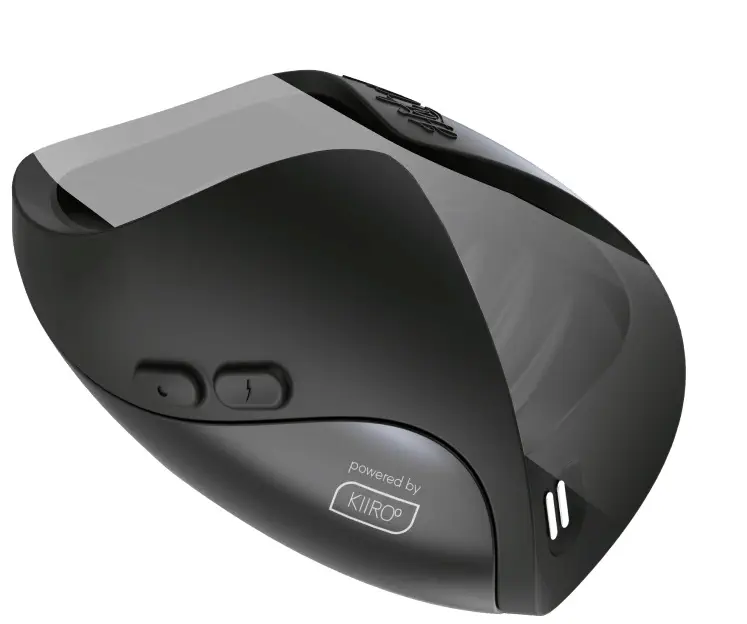 Using your Pulse Solo Interactive
I'll get to the "interactive" part of the Pulse Solo Interactive in a minute, but first, I want to quickly cover its built-in features and controls.
Beginning with how it's equipped with five unique vibration modes, nine different speeds, with the frequency of those also adjustable.
Accessing all this is done through Pulse Solo Interactive's set of three controls: the pair on the right of the toy handing intensities and selecting its modes while the single on the left powers it on or off.
How big is a Pulse Solo Interactive?
At 4.17 inches long, 2.63 wide, and 2.87 high, the Pulse Solo Interactive is perfect for travel-time fun as well as easily fitting into most bedside table drawers.
It weighs slightly more than three ounces, which makes moving it along, around, or anywhere a piece of sextech cake—and won't put undue strain on your wrist, arm, or any other part of your body.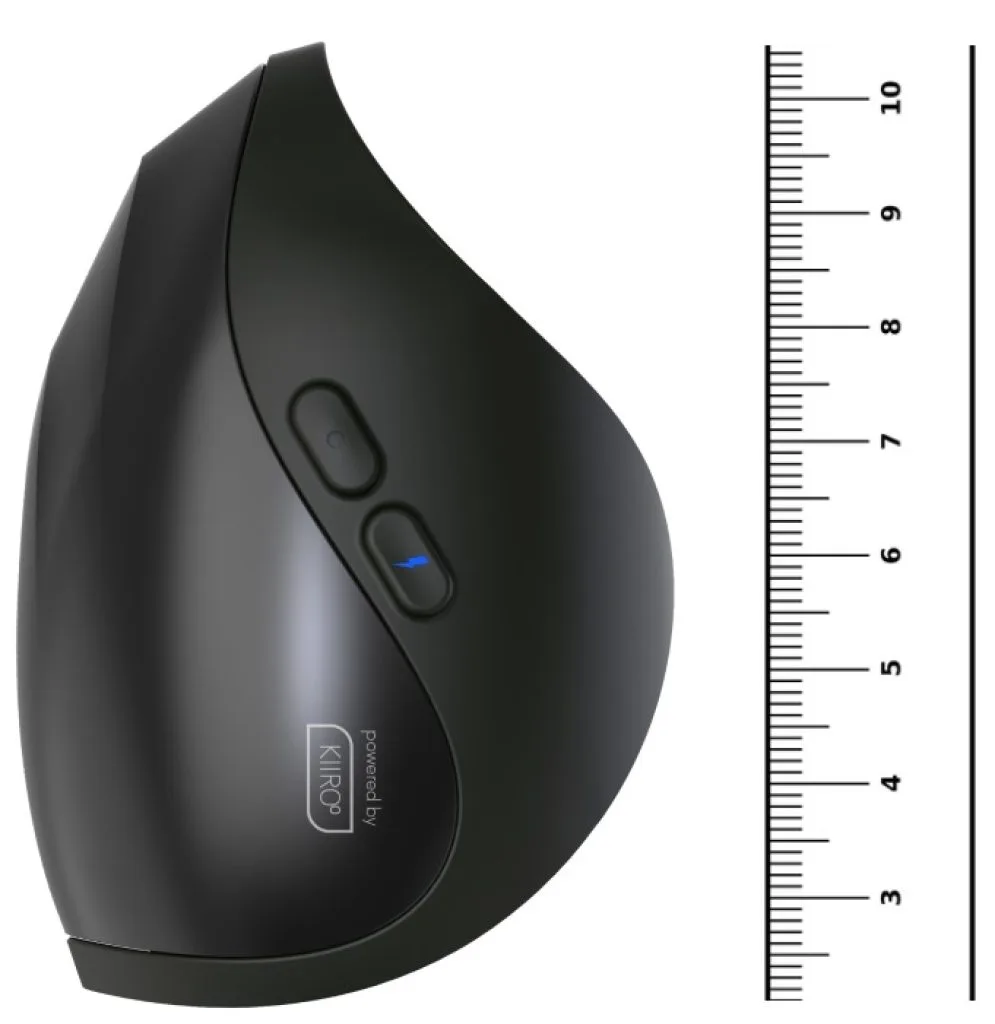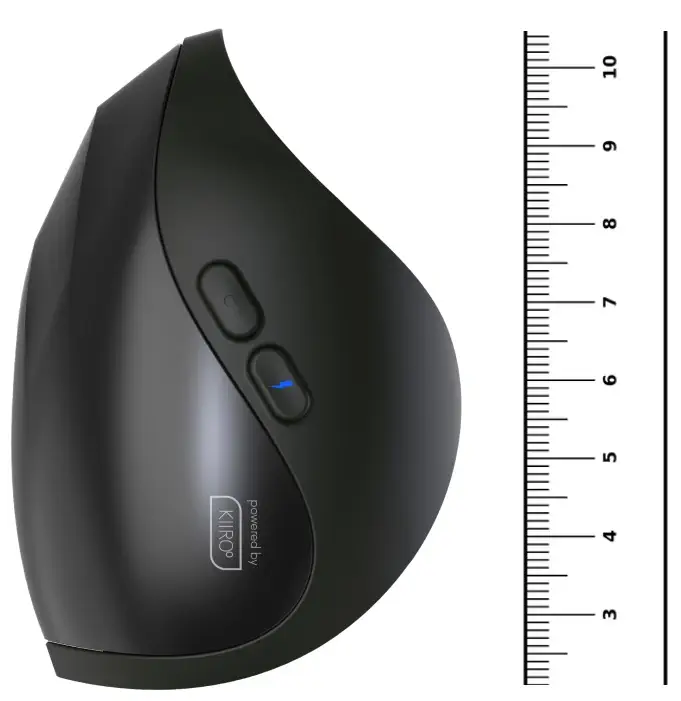 Cleaning and storing your Pulse Solo Interactive
Like practically every sextoy manufactured today, the Pulse Solo Interactive is made of body-safe silicone with a small amount of ABS plastic, so a small amount of sextoy cleaner or likewise gentle antibacterial soap, a rise in warm water, and drying afterward with a lint-free cloth won't damage it and will be more than enough to keep it nice and clean between uses.
Though you certainly could store it in something like a Ziplock freezer bag, Hot Octopuss thoughtfully provides a travel bag to keep it free from dust, dirt, and, in my case, far too much cat fur.
The Pulse Solo Interactive is completely waterproof, so you won't have to worry about moisture or lube gumming up its works—and if fooling around in the tub or shower is something you like to do so as much or as often as you want.
Just don't take it anywhere except your or a friend's bathroom as the ocean or the chemicals in a top tub won't do its silicone any good.
Charging Your Pulse Solo Interactive
Using the included magnetic charging cable and whatever USB charger you have on hand takes approximately three hours to fully charge a Pulse Solo Interactive.
Afterward, you should have around 45 minutes of playtime before it runs out of juice.
Making the Pulse Solo Interactive obviously not especially great on the charge-to-enjoy scale, but this power drain is understandable due to its upgraded electronics.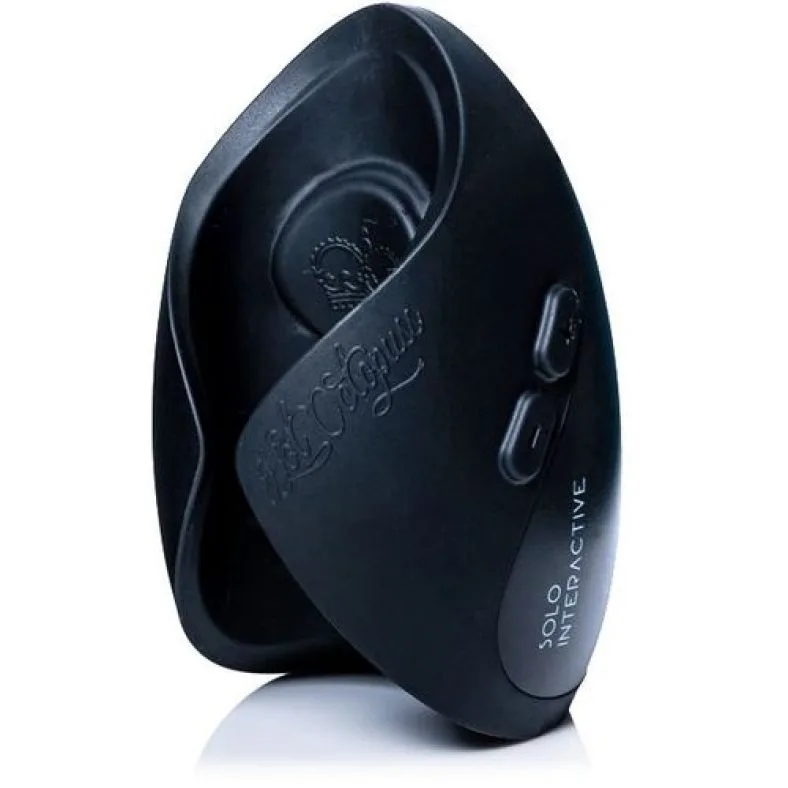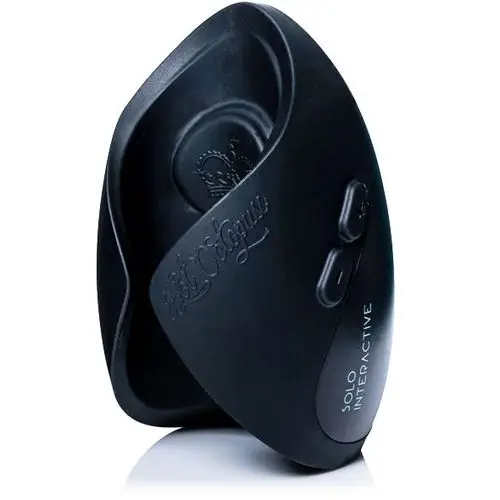 What you get with a Pulse Solo Interactive
Hot Octopuss ships their toy with a handy instruction manual along with that travel bag and magnetic charging cable I mentioned.
As for packaging, like other Hot Octopuss products, it isn't bad, nor is it exceptional. But I've found that with a minuscule amount of care, I can keep the box intact for a considerable time since it's my preferred method of storing my Pulse toys because it prevents things like losing the charging cable.
Using Pulse Solo Interactive with FeelConnect app
As promised, it's time to get into what sets this newest iteration of Hot Octopuss' Pulse apart from its sextoy kin.
Naturally, I'm talking about interactivity. Since Kiiroo handles the hardware and software side, the Pulse Solo Interactive works with the FeelConnect app.
The positive here is right now, FeelConnect pretty much rules the roost when it comes to the number of adult sites and explicit games it's compatible with, so you're in luck if that interactivity spectrum is what you're excited about.
The same if you're interested in using two Pulse Solo Interactives together for teledildonic fooling around as the FeelConnect does a fantastic job of wirelessly linking toys together—and as Kiiroo is likewise the brains behind them as well the app also works with toys from OhMiBod.
The Android or iPhone app can also be set up to respond to sounds like clapping, record, and playback your own preferred vibration modes and intensities, or—if you register first—use its built-in text or video chat feature to communicate with your long-distance partner.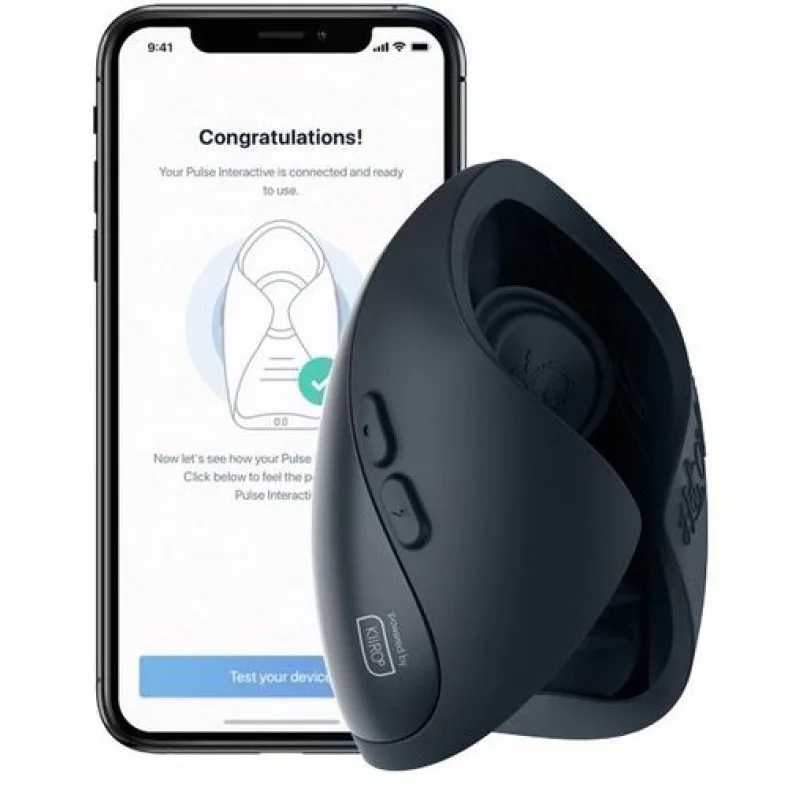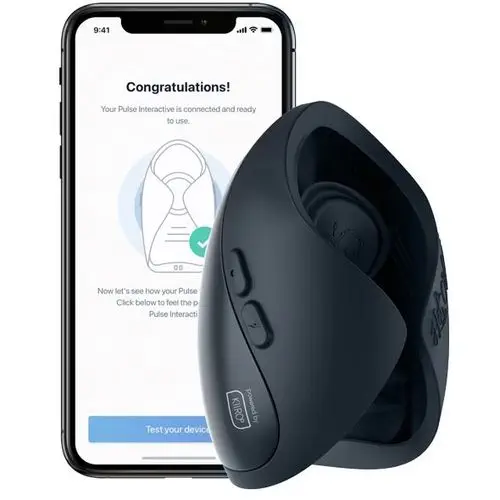 Back to interactive porn, I like how once I get a video to work with the FeelConnect app, I can—depending on how big it is and how much space I'm willing to give up—download it to my phone.
If there's a negative to the FeelConnect app, it's that when it comes to being user-friendly, it's not as comfortable as, say, the Lovense Remote app, which in my book sets the current standard for intuitive software design.
Still, even if Hot Octopuss had chosen to go with Lovense Remote and not FeelConnect, we might have an interface that's less of a headache to navigate but would also mean we'd have fewer adult sites and sexually explicit games to play with.
Pros:
An excellent Penis-pleasing sextoy
Extremely well designed and manufactured
Impressive range of enjoyable uses
Great balance of power and comfort
Lightweight and portable
Seamless integration with FeelConnect app
Amazing number of FeelConnect app supported sites and games
Option to buy pairs of toys for couples/partners
Cons:
Long charge time versus short use time
FeelConnect not as well designed as other sextoy apps
May not appeal to those who like sleeve-type masturbators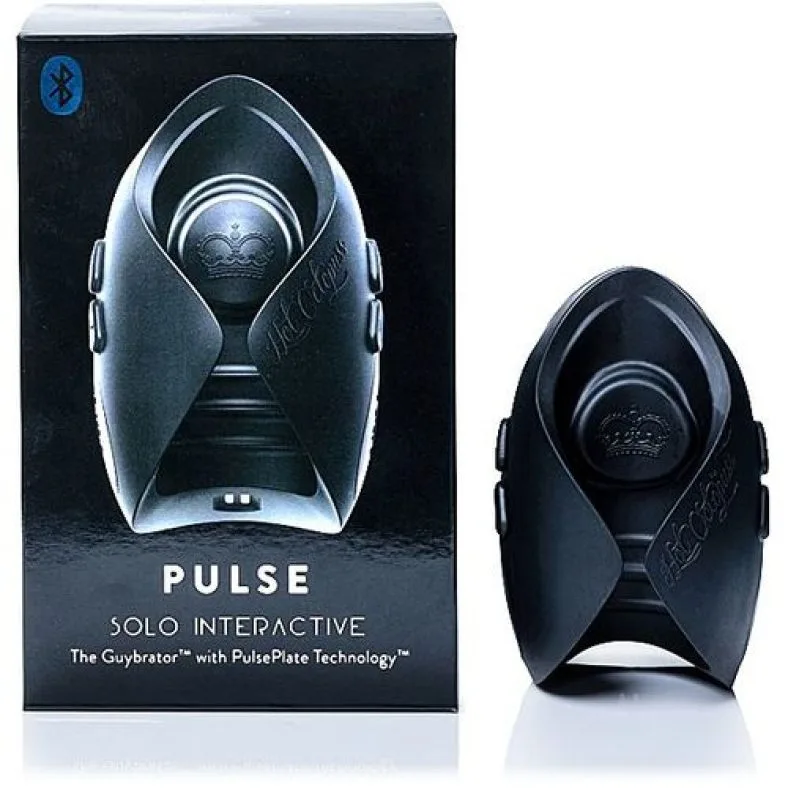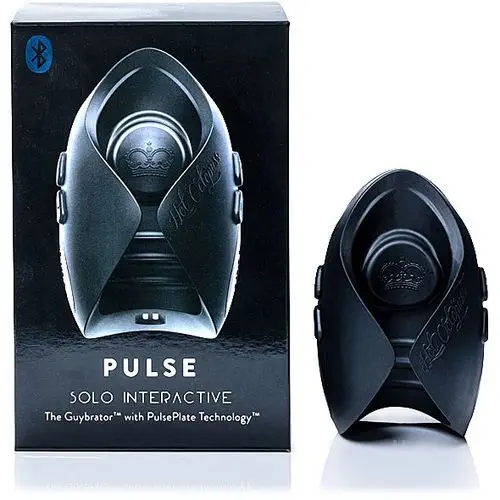 The verdict
Though I try to be as honest as possible in my day-to-day life, when it comes to reviewing sextoys, cross my appendage, and hope to—if not die, then be exceptionally uncomfortable—I swear to tell the whole truth and nothing but the truth.
I'm saying this because I never fail to get slapped by an extreme case of fanboyitus when receiving another Hot Octopuss toy to try out.
And I'd be lying if I didn't say I sincerely feel with their Pulse Solo Interactive they've boldly, bravely, and beyond even my wildest expectations stepped onto the interactive, long-distance, smart sextech stage.
So, too, here's a company that took their time, and despite how many times their competition has shoved unnecessary or ill-conceived features into their products, Hot Octopuss remained focused on ones designed to give us what we truly needed—and not merely what they thought would sell.
Then when they thought the time was right and not before, they've given us their Pulse Solo Interactive: a toy that hits all the right points and is a must-have to the penis-equipped or anyone who likes playing with them.
➡️ Check the current price of the Hot Octopuss Pulse Solo Interactive