Happy days are when you find the perfect sex toy that suits you no matter what your sexuality is.
It's amazing how sex toys in the 21st century have succeeded in winning the hearts of their customers by providing them with mind-blowing sex toys that match their sexuality whether gay or straight, and that makes play time for couples an adventure.
Today, men are able to make their most fantasized session of play a reality with the aid of the endless list of male masturbators in the market.
They provide you with the most sensual massages and come in soft and succulent textures that feel like the real thing.
These toys not only please, tease you and give an incredible orgasm that would make you go back for more but also goes a long way in making long-distance sex possible with the aid of teledildonic technology.
Below are the top 7 best sex toys for gay men and couples that would rock your world.
To ensure you don't get counterfeit or defective products, NEVER purchase any sex toy from Amazon or Ebay. I strongly recommend that you order only from trusted and authorized dealers or official stores, like the ones mentioned in this post. Stay safe and have fun! 😀

Fleshlight Launch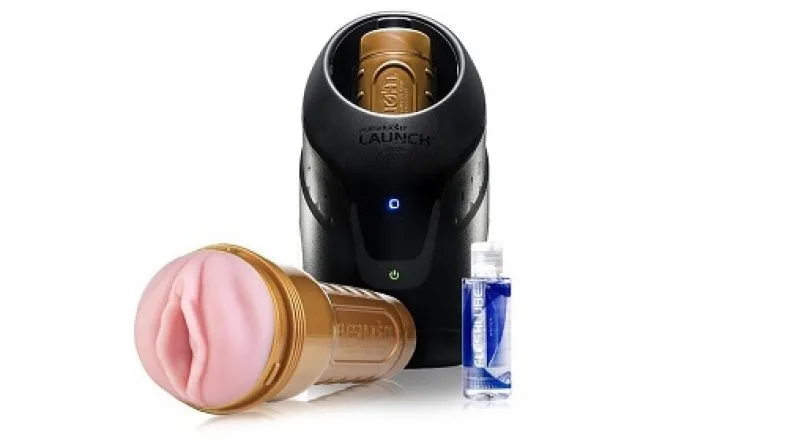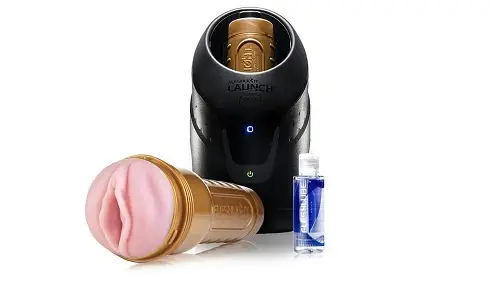 Click here to read the full Launch review
Update
Sadly
the Fleshlight Launch designed by Kiiroo is no longer available
. No idea what happened between the 2 companies, but it seems that they don't plan on selling this product in the future ever again.
The good news is that they are many strong alternatives on the market such as the Kiiroo Onyx + (our review), the Kiiroo Titan (our review) and the Lovense Max 2 (our review).
These 3 products are amazing high-tech masturbators that have mostly the same features as the Launch did.
The Fleshlight Launch is an adorable high tech male masturbator that is well designed to meet you at every point of your need.
This toy has an amazing design which includes; mat, black plastic, silver highlights, and buttons.
It has a length of about 12.75 inches and a width of approximately 6 inches.
The Fleshlight Launch does not come with a Fleshlight or a Fleshlight case. It is only a device that gives movement to the Fleshlight that is inserted into it.
The device has a hollow which you can place a standard sized Fleshlight alongside its sleeve. The Launch is completely rechargeable and comes with USB Micro-B charger cord.
It takes about 6-8 hours to fully charge and this in turn can give you up to two hours of play time.
It comes with two LED touch surface that serves as a button to choose either manual mode or interactive mode.
The manual mode is the mode where you get to control the amount of pleasure you get with the aid of the buttons on the body of the device.
This mode allows you to experience a session of mind-blowing play that will shoot sky high the moment you have your dick fit into this amazing toy.
The speed and length of strokes you get are solely controlled by you.
You can move deliciously from slow strokes up to fast strokes until you are lost in the world of ecstasy.
If you specifically want a mind-blowing play with fast strokes, the Fleshlight Launch can please you with 180 strokes per minute.
The length of strokes varies from long to short, therefore, you can control how long or short you want your strokes to be. Usually the length of strokes are between 1.5 inches to 2.5 inches.
This device has a magical way of making you hit orgasm in the quickest amount of time.
The interactive mode allows your device to sync with any porn video of your choice to enjoy a mind-blowing hour of interactive sex.
This feature of the device allows it to give you the feeling of what you see. The websites that are compatible with the Fleshlight Launch are FeelMe.com, PornHub interactive and Ufeel.TV.
A touch of water-based lube works well with the device to give a session of exotic play. You need to be careful of the part of the device the lube goes on, so as to avoid getting on the mechanical parts. After use, clean with damp cloth and make sure to disinfect it to prevent any form of infection.
>> Click here to check the price of the Launch by Fleshlight <<
Lovense Max


Click here to read the full Max review
The Lovense Max is an amazingly designed male masturbator that would make your play time a session of erotic adventure.
This masturbator comes with a USB charging cord, therefore it is completely rechargeable. It also comes with a Bluetooth dongle.
This wonderful toy makes it possible for you to achieve a moment of star seeing, body-writhing and mind-blowing play.
It has wonderful features that have been made to fulfill your sensual desires in the most ecstatic ways.
The Lovense Max toy is an extraordinary male sex toy that sets itself apart from every other toy, especially if you're a gay man.
This toy comes with an inbuilt Bluetooth chip that makes it easy for it to be connected with an app that allows long-distance sex.
With the aid of its amazing teledildonic technology, the Max toy can be used for a hot session of long distance gay sex.
This app can work with your iOS, Android, Mac, and PC.
The amazing thing about this toy is that your device doesn't have to be Bluetooth enabled as the Bluetooth dongle that comes with the device can be used.
As a result of all these features, you and your partner can now experience a long distance intimacy in a whole new way.
It can also be synchronized with music and can react to VR porn giving you the must blissful experience.
The body of the Lovense Max is discreetly designed in a way that doesn't give out what its purpose is.
On top of the toy is a soft and delicate skin-like reproduction of the vagina. It is made with smooth and soft TPR that gives the most tantalizing feeling against your skin.
This gives an additional effect to play time and can give you an organism that would leave you breathless. This sleeve is free from toxic chemicals and is, therefore, body safe.
It has two buttons that are used to control the level of vibrations. The device has three vibration levels as well as three levels of air pump just in case you want to control it with your hands.
It is about 6.5 inches deep and has the strongest vibrations at the top part close to the entrance. This enables it to deliver these strong vibrations to the top of the penis for the most sensual feel.
It also has an air vent that can be left open in order to remove pneumatic forces and make the device at comfortable temperature.
A dab of water-based lube on the device allows you to gain better access into its deliciously soft walls.
>> Click here to check the price of the Max by Lovense <<
Kiiroo Onyx 2


Click here to read the full Onyx 2 review
The Kiiroo Onyx 2 is a wonderfully designed interactive male masturbator that gives you the feeling of luxury as well pleasuring you in the most amazing ways.
It is specifically made to attend to your erotic desires and takes you on a ride to star seeing orgasms.
The Onyx comes with a USB charging cable and is therefore rechargeable. It takes about three hours to be fully charged, this, in turn, gives you about an hour of intense play.
This toy comes in the size of a champion and weighs 895g and is about 9.5 inches tall. It also has a circumference of 11.25 inches all the way around.
The body of the toy is made from ABS plastic while the internal sleeve is made from a soft and incredibly delicate TPR that feels good against the skin.
The sleeve is removable so as to enable you to wash it while the body of the Onyx can be cleaned with damp cloth.
The Onyx is a wonderful interactive masturbator that automatically goes into Bluetooth pairing mode immediately after you turn it on.
All you need to do is to pair it with your computer or mobile device. Once you are connected, with the click of a button, you can control the speed of the stroke.
You can also use the Onyx with interactive porn video as the toy gives you the feeling of what you see, be it an erotic blow job or a session of intercourse, the device gives you the feeling as real as you wished for.
The Onyx has contracting rings that are designed to massage you in the most sensual way and feels like the tongue of a thousand oral sex experts devouring you at the same time.
You don't have to thrust in and out to get an orgasm as this toy will please you, make you come hard and leave you begging for more.
It is easy to clean the Onyx after a session of intense play.
Although the device is not waterproof, its sleeve can still be removed and rinsed in running water while the body is cleaned with a mildly damp cloth.
Allow the sleeve to dry well before placing it back in the Onyx.
>> Click here to check the price of the Onyx 2 by Kiiroo <<
Lovense Hush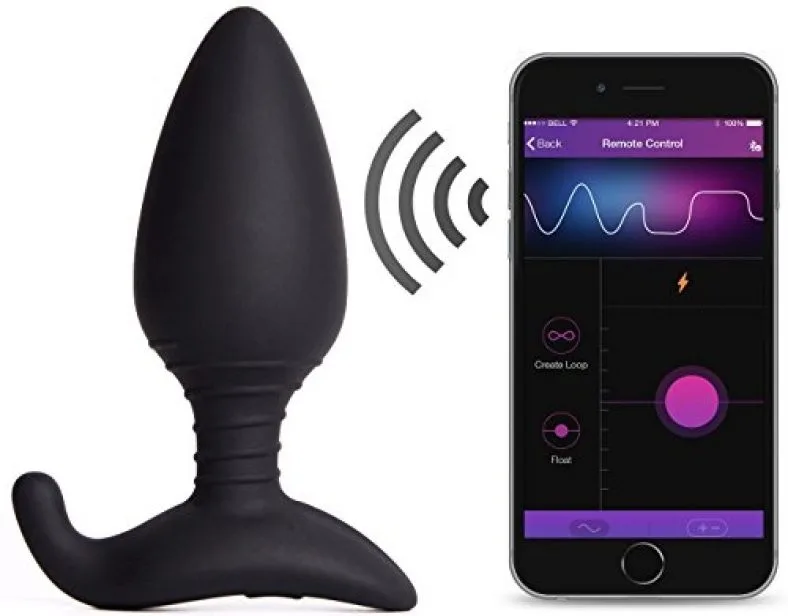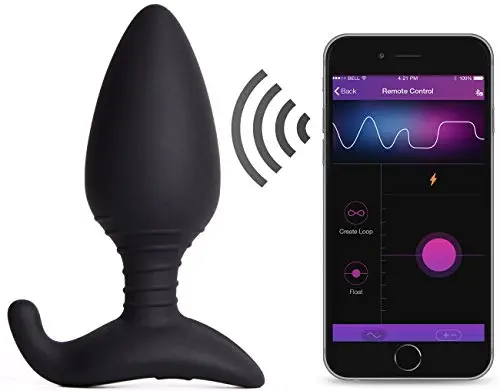 Click here to read the full Hush review
Hush by Lovense is the first Bluetooth operated butt plug in the world! This pleasure device is great for solo play and can also be used for foreplay with a partner.
This is a wonderful teledildonic butt plug that can also allow you to enjoy a session of long distance anal sex with your partner.
Unlike other vibrating butt plugs that are manufactured with low-quality materials and gives unsatisfying vibration, the Lovense Hush is made with high-quality silicone.
This silicone is free of toxic chemicals, therefore it is body safe. It is also durable and delivers strong vibrations that would please you wholesomely.
This device is a high-tech teledildonic device that can be paired with any device at a close range of about 30 ft as well as long-distance from any part of the world with the aid of the app.
It can also sync beautifully to music, which allows you to derive immense pleasure from your favorite song.
The toy can as well be synced with a VR adult video which gives you a session of interactive and breathtaking anal play.
The Hush has unlimited vibration patterns that can be personally created or downloaded from the cloud.
It is also completely rechargeable and comes with a USB charger. When it fully charges, it gives you about 1 hour 30 minutes to 2 hours time of play depending on the setting.
The Hush is completely waterproof, therefore, washing is easy and your fantasy of having an erotic anal play under the shower is made a reality.
To enjoy this device to the maximum level, a dab of water-based lube on the device and on the entrance of the anus is recommended.
>> Click here to check the price of the Lovense Hush <<
Kiiroo Titan


Click here to read the full Titan review
The Kiiroo Titan is wonderfully made male masturbator that has been specially designed to deliver the most sensual strokes to your penis and satisfy you in ecstatic ways.
It is masculine and completely back from the body to the sleeve. It is made from flexible body safe plastic.
The Titan has a removable sleeve that can be fixed by slipping it over three prongs that houses nine vibrating motors. The sleeve is extremely soft and smooth.
It is made from body safe silicone and its deliciously delicate texture has a wonderful feel against your skin, this adds an extra touch during play and cause you to see stars in no time.
At the base of the device, there is a tiny charging port covered by a waterproof cap, therefore it is completely rechargeable.
It comes with a 1,000 mAh battery pack that can also be used to power the device. These batteries can give up to 40 minutes of play time.
On the body of the device, there are three touch-sensitive control buttons that can be used to control the level and intensity of vibrations delivered to your penis, depending on the mode you are operating at.
You can explore from the lowest setting up until the highest for a pulse-raising effect.
The Kiiroo Titan has a dimension of 221 mm x 87 mm and weight of 857g. The Titan is an incredibly light weight male masturbator that comes in a discreet design.
The light weight feature of this device allows play time to be less tiring as it has to be worn firmly on the penis.
It also comes with amazing pleasure settings.  It offers up to many different modes that can gives you a mind-blowing orgasm.
The 2nd and 3rd modes are manually operated with the aid of the buttons, while the 1st, 4th, 5th and last modes are automatically controlled.
These modes include:
The interactive mode: this allows the device sync with another device or a VR adult video.
Targeted vibrations: this allows you to control where the vibrations are delivered to. You do this with the aid of the top, middle or bottom buttons.
Targeted power mode: this mode allows you to control vibration by combining the top, middle and bottom motors to form a beautiful vibration pattern.
Automatic mode allows you to feel the vibrations in an up-down motion. The speed can be increased or decreased with the aid of the touchpads.
The blow mode offers vibrations that moves from low to high at the same time. This movement offers the most sensual strokes that you can ever imagine.
Finally, the endurance mode offers strong vibrations that form an up and down movement at different intensities.
A water-based lube is highly recommended with this toy and after use, the sleeve can be easily removed and rinsed under running water while the body is cleaned with a slightly damp cloth.
>> Click here to check the price of the Titan by Kiiroo <<
Lovense Edge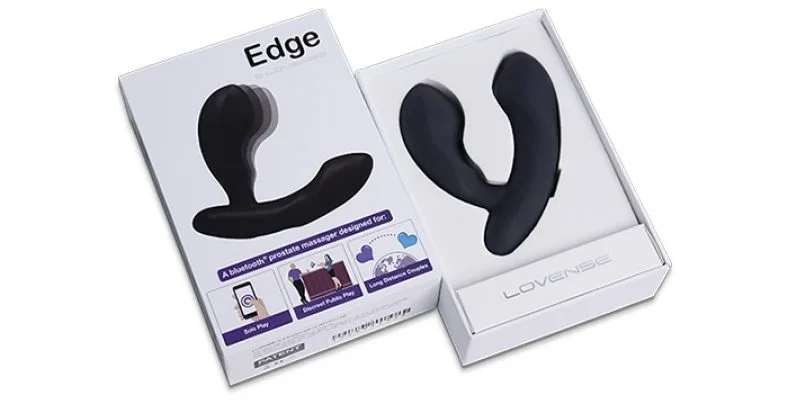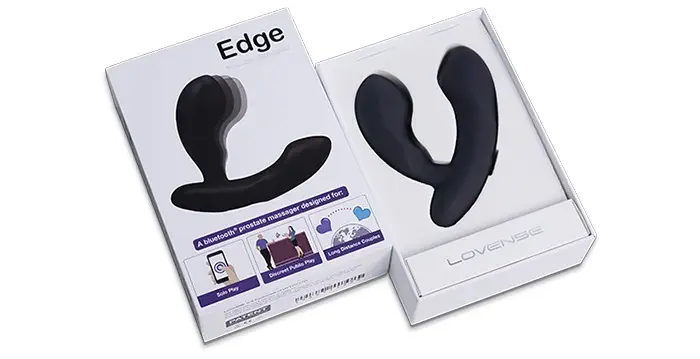 Click here to read the full Edge review
The Lovense Edge is a wonderfully made male masturbator. It is the world's first adjustable prostate massager.
This toy has been made with great attention to specifically fulfill your sensual needs.
The adjustable feature of the toy allows you to turn it different angles to match your body shape, therefore giving you a mind-blowing prostate massage.
The toy has been designed in such a way that it can easily locate your prostate gland no matter how deep it is. It will skillfully locate and hit it right on the spot while delivering magical massage to the gland.
The sensations delivered by this device are breathtaking and you might need supports while it works on you gloriously.
The Lovense Edge can wonderfully perform the task of a solo masturbator and can he used for foreplay before intercourse, you can also go extra naughty and use it in a public teasing session.
Also, the device can be controlled with the aid of an app. It is Bluetooth compatible and can be controlled with either your PC or your mobile device.
The Edge can also be made to sync with your favorite song, making you enjoy the song in a whole new way.
It also comes with amazing, easy to operate features that are there specifically to satisfy you.
It has two motors both in the shaft and in the base, which make it possible for you to enjoy both the stimulation of the anal canal and the perineum.
The Lovense Edge comes in a wonderful ergonomic design a shape that guarantee you a session of hot and intense hands free play.
The vibrations delivered by this toy are strong and deep, they would cause you to writhe in unbearable pleasure.
The body of the edge is made with soft body safe silicone material, that produced a tantalizing feel when deep in the body.
One of the amazing features of this device is that it is completely waterproof. With this cleaning is made easy and a wild session of erotic play in the bath is possible.
The Lovense Edge is fully rechargeable and it also has a standard USB charging port found at the base. When it is fully charge it can give you up to 2 hours of play.
The device has a comfortable size that can be used perfectly by both new and old people in anal play.
To enjoy this device to the fulness, a touch of water-based lube should be applied both on the toy and on the anus to allow a sensual and slippery insertion. After use, the device should be cleaned well under running water and the use of disinfectants should be employed so as to avoid any form of infections.
>> Click here to check the price of the Lovense Edge <<
Je Joue Nuo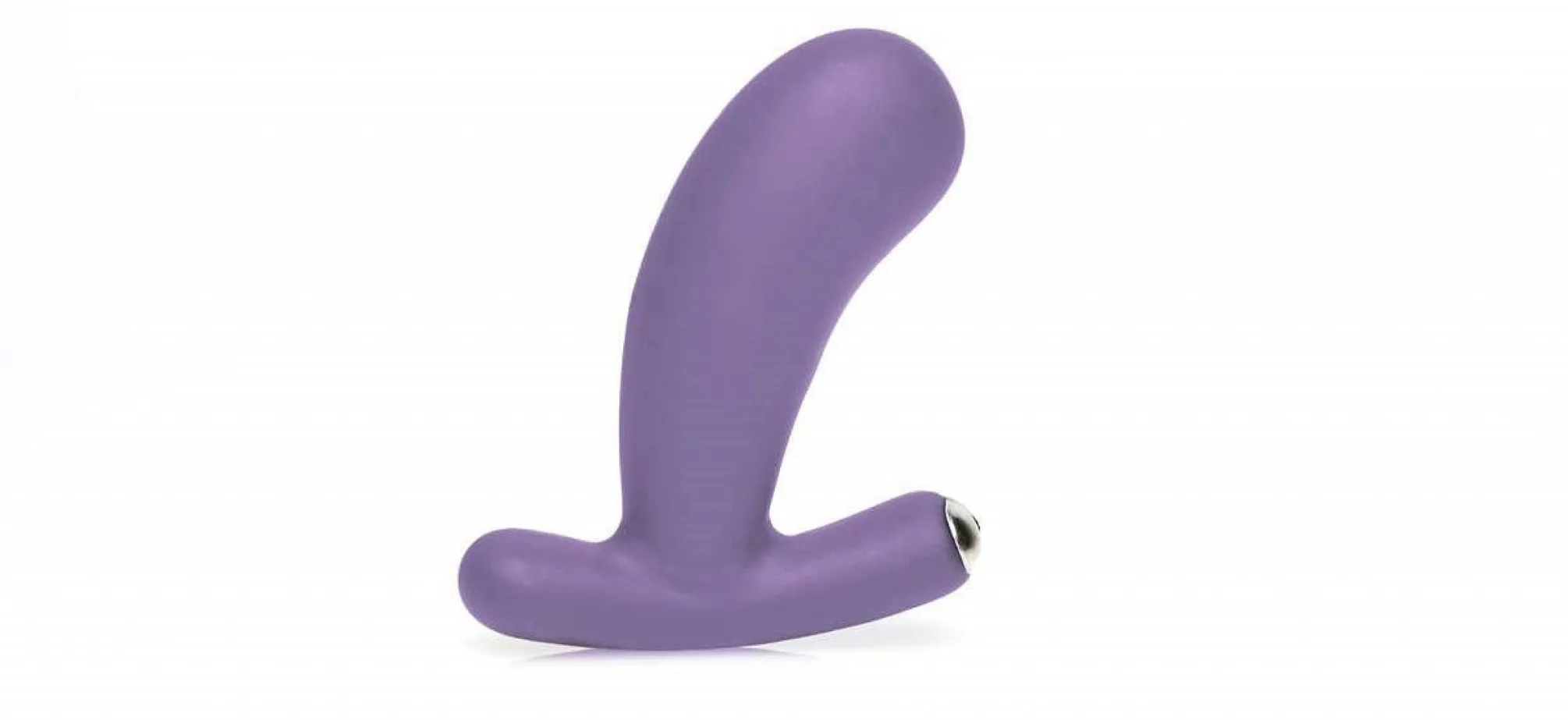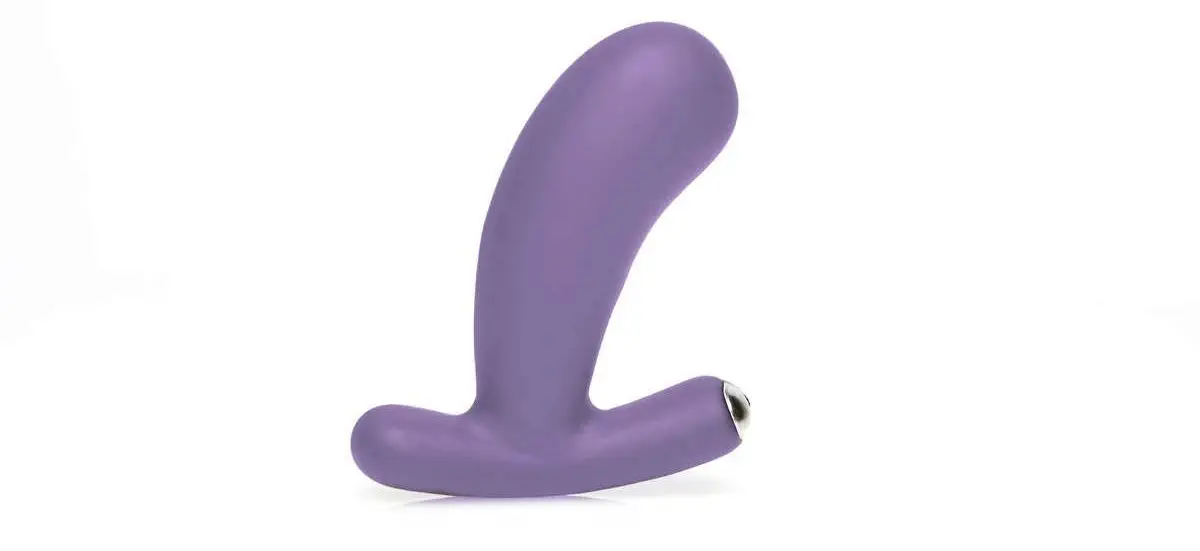 The Je Joue Nuo is a high-tech app-controlled butt plug. That has been specifically designed to meet you at all points of your needs.
The device is designed in such a way that makes it easy to use.
All you need to do is to pair it with the app, set it up to your favorite setting and enjoy a session of hot, pulse-raising anal play.
The Je Joue Nu comes with a Bluetooth control pen.
This pen is a battery-operated rod with buttons that enables you change settings from the lowest to the highest without using your phone. The device offers 12 pleasure settings that can be set and controlled to your taste.
The Je Joue Nuo has a length of 4 inches in length and measures 4.25 inches in circumference at the widest part.
It has 2 inbuilt powerful motors that deliver the most ecstatic vibration that will leave you breathless. It is also made with smooth and incredibly soft body safe silicone material.
This material is of high quality and is also free of toxins, when deep in the butt it gives the most amazing feeling against the skin and can create an extra effect during anal play.
The Je Joue Nuo is beautifully curved in a way that allows it gain good access to the p-spot.
It hits the p-spot right and gives it the most sensual stimulation that can bring you to the edge of orgasm in no time.
The Je Joue Nuo anal plug comes with an instruction manual, a charger, and a Bluetooth pen. It also comes with some batteries as well as a sachet of lube.
A dab of lube on the plug and on the anus as well grant it easier passage to the anal canal. One of the amazing things about this butt plug is that it is completely waterproof, therefore it is highly submersible.
This makes it easier to wash and gives you the opportunity to enjoy a wild session of anal play in the bath.
It is important to know that the Bluetooth pen that comes with this device is not submersible.
Conclusion
In conclusion, these gay sex toys mentioned above have been tried, tested and trusted to give you the ultimate sensual satisfaction and it is recommended for those who aren't scared of going against the stereotypes!