Most of the couples who move away from each other and enter the imperfect world of long distance relationships or as the internet generation calls it – THE LDR, the first thing that crosses their mind is how much they are going to miss each other's physical presence.
Sharing stuff, talking to each other is all fine, we have Skype and other apps for that, but what about the feeling that is aroused when your loved one touches you? Where are you going to find that?
Cheating is not an option for the faithful ones, and if you are one such couple who are worried about losing the passion or their sanity, then we have good news for you.
However, make sure that you guys are into anal pleasure and butt plugs before you invest time and money in the product or this review.
The thought of anal pleasure does not turn you off? Good. Read on, and I bet you will want to try out the Lovense Hush.
Now, people who are not so much into butt plugs, let me give you one big reason to try out one.
A butt plug changes an orgasm from a usual orgasm into a billion-dollar climax that you cannot experience until you have a plug up your ass.
And when it is HUSH, the fun gets doubled.
>> Click here to learn more or to order your Lovense Hush now <<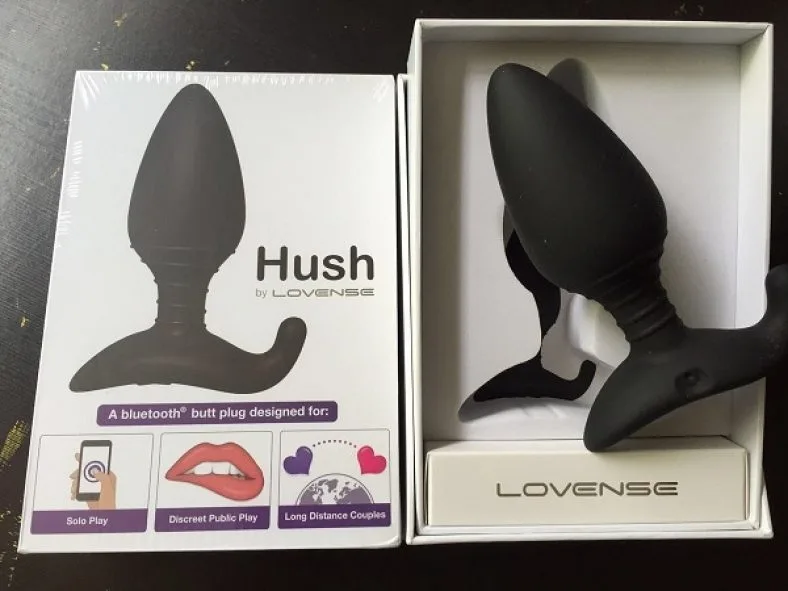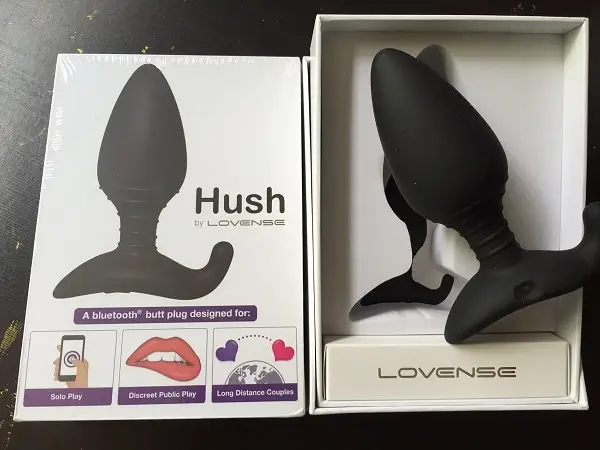 Full specs:
Material: Soft, hypoallergenic silicone

Total length: 12.5 cm
Insertable length: 9.7 cm
Insertable diameter: 4.5 cm (Medium) or 3.8 cm (Small)
Power supply: Internal battery, rechargeable using USB cable (included)
Battery life: 1. 5 to 2 hours
Charging time: 90 minutes
Colour: Black
Compatibility: Handset with Bluetooth 4.0, running iOS or Android 4.3 (or later)
Enough "hoo-haa", what is the Hush?
Lovense Hush is a next-gen vibrating butt plug that can be controlled using your phone as a remote control.
It is aimed at giving the ability to the couples to satisfy each other through the virtual world. The Hush butt plug vibrates at different speeds to provide you with pleasure and intense fun.
However, the difference with other plugs comes with the mobile app that can be used to control the frequency of the vibration and the flow of your orgasm.
The smartphone with the app does not need to be right beside the butt plug, and this is where the whole game changes.
Indeed it can be used anywhere in the world, and thus your partner can stimulate and pleasure your ass at their will and want.
But wait… does this mean that this is only for couples who are far from each other? Nop. This is for anyone who enjoys a good vibration and wants to have an amazing orgasm anywhere, anytime and at the will of their partner.
You may be traveling on the bus, sitting in your office or playing a sport. If the Hush is in and your partner wants you to have some real adult fun, there is nothing that can stop them!
Sounds exciting? It is. I know. The best part is the fact that this single plug is very versatile and made for everyone.
No matter how you wish to enjoy, there's something for you: control yourself, give control, do it in public, privately in a room with your partner or privately in a chat room.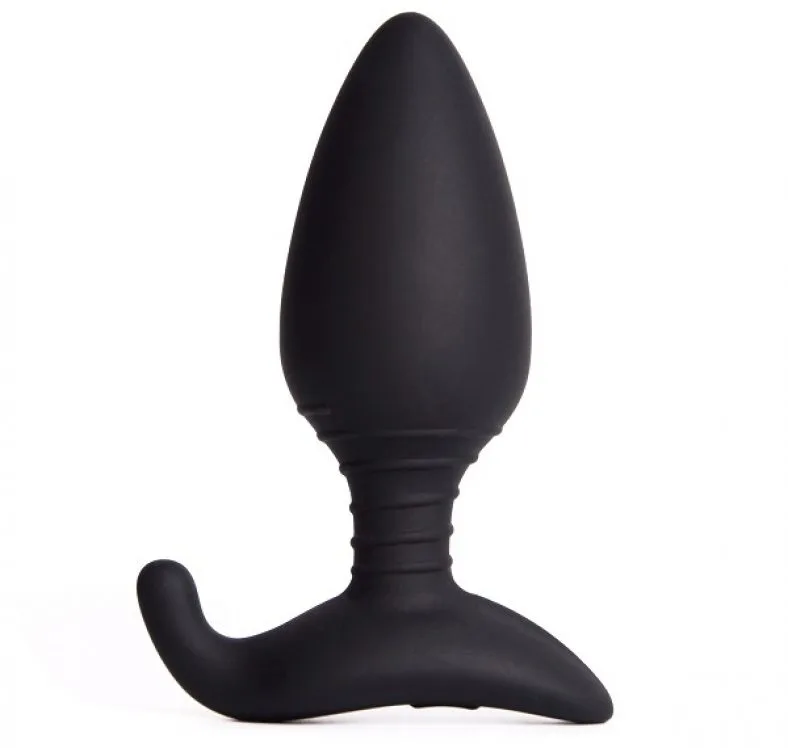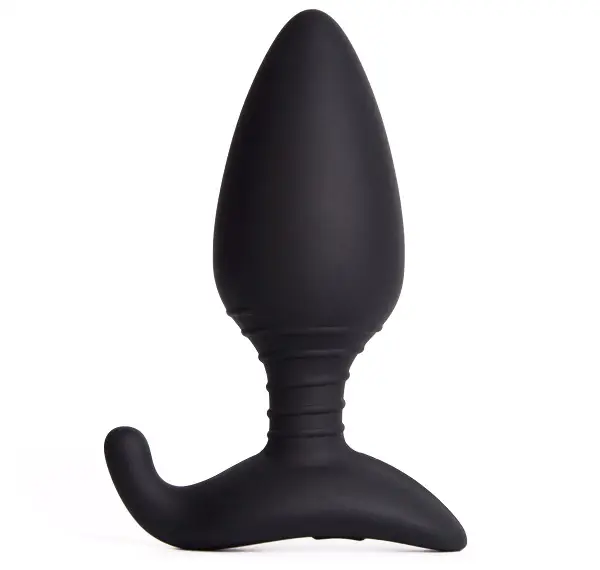 Is the Lovense Hush the best remote controlled butt plug?
This is an interesting question and requires a lot of thinking. Let's see.
Compatibility? It supports both Android and iOS.
Range? Unimaginable.
Long distance relationship compliance? Fulfills what it promises. Perfect delivery, maximum performance.
So, is it the best? I would not call it the best but yes, it is among the top remote controlled butt plugs available in the market as of now.
In fact, to be honest, I am more captivated by the idea of allowing the one person who should rule your life, gets to rule your orgasm.
I mean, this kind of control is hot and sexy, and I do not see any reason why you should not have it.
We will discuss more these interesting ideas later, but for now, let's focus on the specs and features.
Design and Material
The Lovense Hush has been smartly designed.
It has a clever spiral top which traps the lube in, which comes in handy while removing the plug from its spot. The rest of the design makes sure that you have minimum tensions and maximum fun.
Interestingly, the design has been tested to stay in its place while in use, and it does remain in without slipping or moving.
Designers have also made sure that you do not injure yourself while inserting or removing the plug as is the case with many other butt plugs available in the market.
One important thing (something that I loved about this powerful butt plug) is that Lovense has been cautious of all the problems that people face while using a butt plug.
For example, the material used is 100% silicon and 0% latex which means that it is 100% safe and would not harm your body. Also, the surface is waterproof which means lower chances of ruining this perfect toy.

Battery Backup
Modern technologies are wirelessly powered which means that they carry a battery. Hush is no different.
It requires a charge before it can be used. However, once fully charged, it can last for up to 2 hours, which is enough for the longest session you will ever have.
It comes with a USB cable that can be used to charge the Hush
Vibrations and fun
One thing that I noticed after using this butt plug was that it delivers a different kind of a sensation. I have used other butt plugs which had mind-blowing vibrations, but there is something different about the Hush.
It took me a few minutes to get back to senses after I ended up experimenting with my new toy, but I found out why it's so.
The different sensations that this little sex toy gave me were because of the specially engineered vibration patterns that promise nothing but awesomeness.
If you explore the app, you will find that they even allow you to customize your patterns and vibrations.
Start with the lowest settings and gradually keep on increasing them until you find your perfect spot.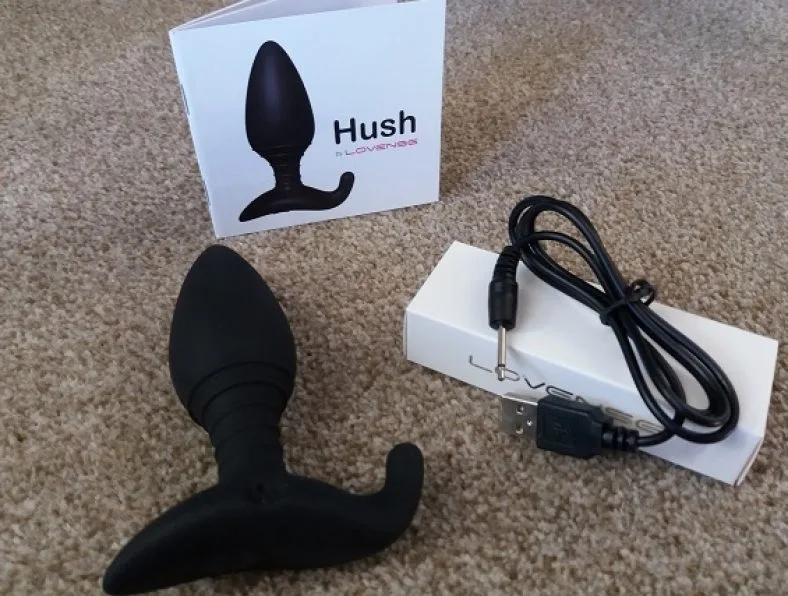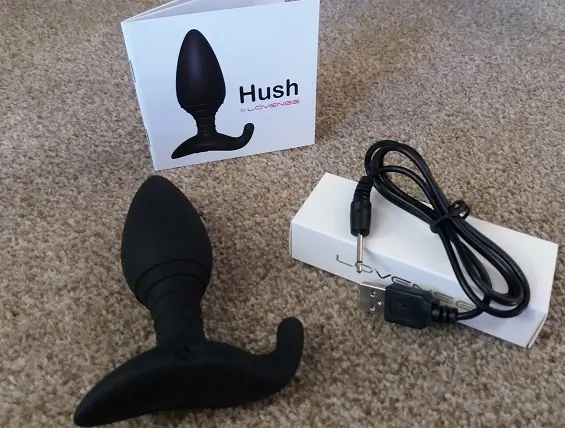 Sizes
Butt plugs are a trend that not many people know or are fond of. This is why it is important that companies come up with beginner-friendly versions as well.
To entertain the needs of the first timers, the Lovense Hush is available in a smaller size which features a 1.5-inch diameter.
And for the experts of anal play, the Hush is available with a diameter of 1.75 inches.
Shipping
Lovense ensures that nobody gets to know about your dirty little secret and thus it sends the Hush to you in a smart 'no-hint' packaging.
Conclusion
So, should you buy Hush? If you know the whys and hows of a vibrating butt plug, you are going to love every single inch of the Lovense Hush.
However, if you are someone who has never tried out a butt plug before, I would recommend going for the smaller version and starting with the lowest speed.
This Lovense butt plug is an awesome toy and the future of butt plugs so don't miss it!