Sex toys are quite renowned and eminent nowadays. As sex is the basic need of human beings, people always try to make the sex more pleasurable and enjoyable by different means.
From ancient times to the present age, sex has evolved quite a lot via different ways and by using different means.
Since their inception, sex toys are used during masturbation and couple sex, but today in addition to that, teledildonic ones open new possibilities, such as VR sex and LDR sex.
And when we talk about teledildonic toys, we have to take about Kiiroo, the leading and pioneering company that offers some of the male masturbators on the market: Fleshlight Launch and Onyx 2.
In this article, we're going to review the second one, as we've talked already about the Launch here.
The original Onyx was a solid piece of machinery, but it had many defects which had to be fixed.
A few years after, Kiiroo fixed these flaws and introduced the Onyx 2 in the market to compete against several other masturbators.
People were anxiously waiting for this toy for a long time, and therefore it is no surprise that this male sex toy is a hit among the users.
This toy has changed the way of having sex completely. Irrespective of who you are having with – yourself or a partner, this masturbator takes care of all the needs. Let's find out more about it.
To ensure you don't get counterfeit or defective products, NEVER purchase any sex toy from Amazon or Ebay. I strongly recommend that you order only from trusted and authorized dealers or official stores, like the ones mentioned in this post. Stay safe and have fun! 😀

>> Click here to learn more or order your Kiiroo Onyx 2 with -10% OFF (promo code: "Fun10") <<


Full specs:
Materials: ABS plastic and SuperSkin (phthalates-free)
Dimensions: 26 x 8.5 x 7 cm
Weight: 845 g
Power supply: Internal battery, rechargeable using USB cable (provided)
Charging time: 4 – 6 hours
Battery life: 1 hour
What is the Kiiroo Onyx 2?
The Kiiroo Onyx 2 is made for men as a means of entertainment and pleasure enhancer during masturbation.
Even before reviewing it, I read that people are loving it and giving splendid reviews about this toy. All you need to do is put your penis into it, and the next thing is ultra-enjoyment.
It is like the gadget waits anxiously to give you please.
The company says that they experimented by putting wet fingers into it to know whether there is any need for improvement, but they ended up being so aroused that it meant it was perfect.
Onyx 2 is your best tool to explore the virtual and robot sex world as its technology is cutting-edge.
What do you get with the Kiiroo Onyx 2?
Along with the Onyx 2 masturbator, after your purchase you will receive in the packaging:
A USB charging cable
A sample of water-based lube
An end cap for the opening and closing of the device
A warranty card
An instruction manual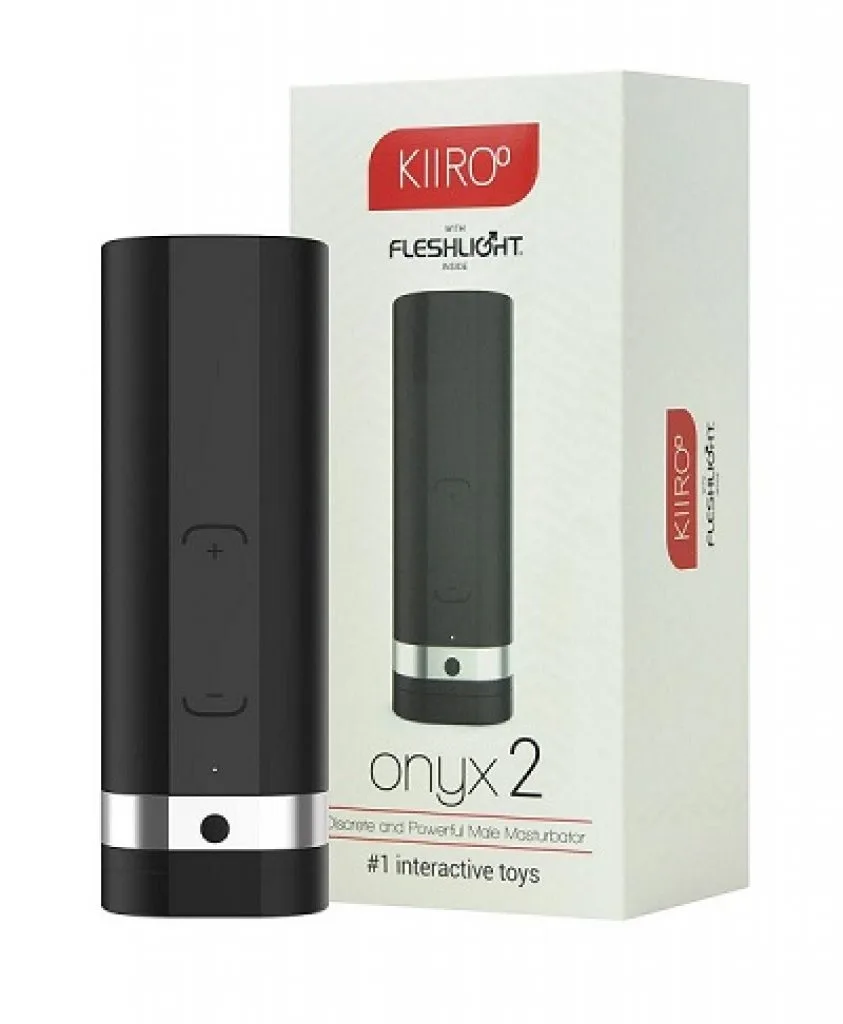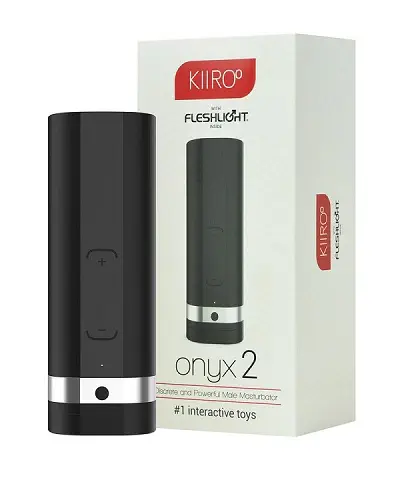 How does it work?
Now the question is: how does this exciting machine work? The answer is simple. A man just needs to place his penis into it and switch the Onyx 2 on. The Onyx takes care of everything else.
It is designed in a way that it feels like that you are being given a blowjob. This is why Kiiroo Onyx 2 is also referred to as one of the best "blowjob machines".
Its price is very reasonable, for all the amazing work it does. In comparison with other sex toys for men like Autoblow 2, the new Kiiroo Onyx 2 gives more bang for your bucks in terms of quality and pleasure, whether you use it in solo mode or with a loved one.
This astonishing device has many other features also like it provides state-of-the-art technology for VR sex. Internet sites like feelme.com are synced with it to increase the pleasure it gives and the immersion.
This version of Onyx also has the ability to sync it with other Kiiroo devices for LDR sex, for example, to have fun with your partner. You can read more about this feature here.
It contains a powerful motor which provides a sensational feeling to your penis as soon as you start with it. It is a handheld (or hands-free, if you know what you are doing) masturbator and very easy to use.
You just need to charge it for some time and then play with it when you want. It will keep you on for more than an hour thanks to its powerful battery.
The SuperSkin Sleeve inside the Onyx 2 is made up of silicone which gives a great sensation and boosts your stamina.
Frankly speaking, you can use it when you are away from your partner or if there is no chance of dating for a long period. It gives the feeling of having real sex due to its intimate touch.
It is one hell of a device regardless of how you use it. It has the ability to generate 140 strokes per minute at its full speed which is an awesome 2.5 strokes per second!
The interface provided by the Onyx 2 lets you increase or decrease the speed of the strokes and even the length of the strokes manually or automatically depending on the setup and settings that you have selected.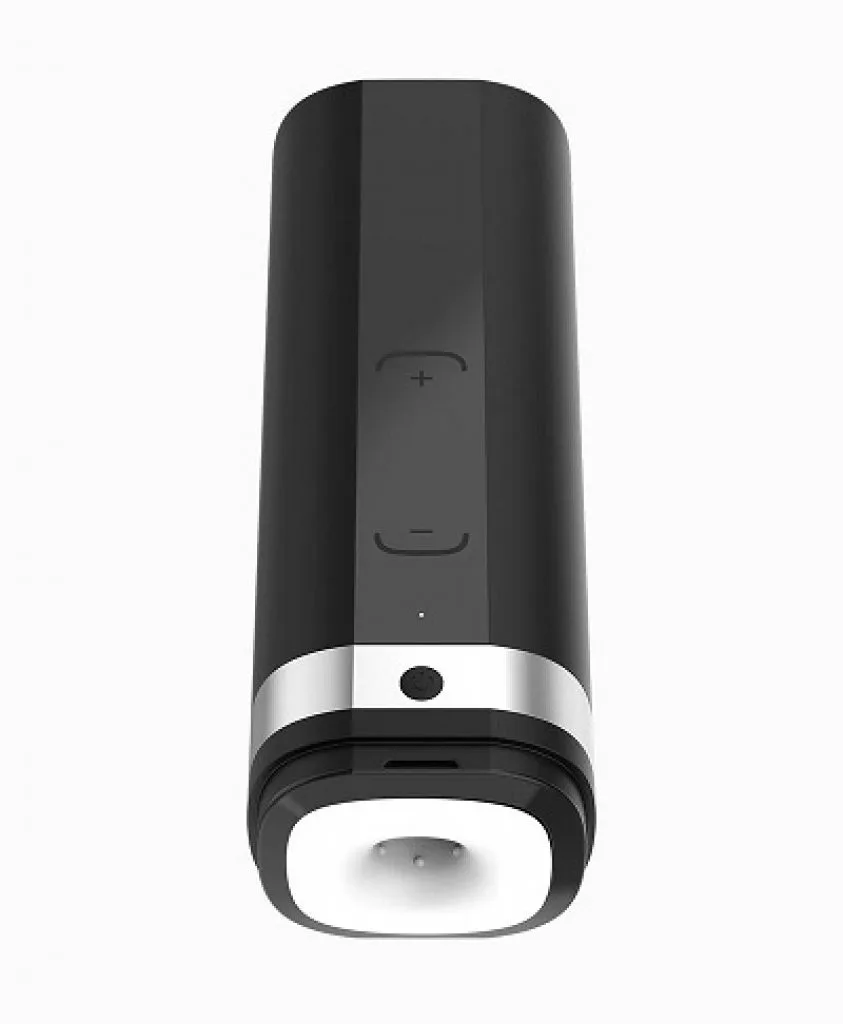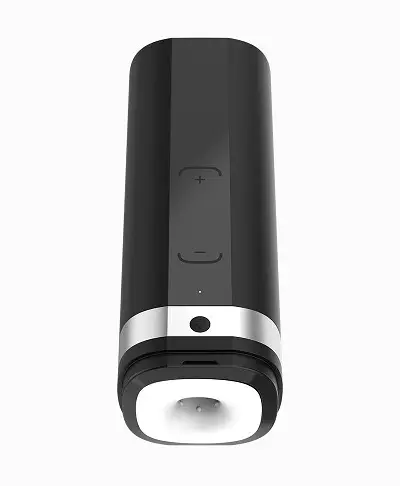 Modes of Operation
There are three modes of operation of Kiiroo Onyx 2:
Manual: In this mode, the machine works manually, the user can speed up and speed down manually by using the touch-sensitive pad
Fast pump: In this mode, the device moves at a faster rate and produce more strokes per minute
Slow pump: In this mode, the machine produces fewer strokes per minute automatically
Key Features of the Kiiroo Onyx 2
The best part about the Onyx 2 is its touch control which can be used to change settings in a breeze.
There's even a new voice-activated project underway so that there would be no need to touch the masturbator but it's going to be for a later update as the spokesperson of Kiiroo said.
Another essential feature that the Kiiroo Onyx 2 includes is the quietest, most powerful and most durable motor ever installed in a masturbator.
One-hour non-stop play at 2.5 strokes per second is enough for any human, right?
If someone wants to up their masturbation game and try having fun with their favorite 3D anime character or porn actress, then he should take advantage of the video feature of this device that syncs it with the action of the movie or game.
I bet that while watching the video along with it, it will make you do the wildest of things that you have ever done to a masturbator.
After knowing all the mentioned parameters, we have to talk about the fact that this device is quite heavy even if it's still lighter than some of its direct competitors.
It is designed very carefully and is highly portable. One would love to keep it with him all the time to use it wherever he needs. This new version is unsurprisingly sexier and bolder than the first generation of Onyx, thanks to Kiiroo.
This is not your average toy. It is better than any other male masturbator.


Pros about the Onyx 2
Extra soft: The skin of the sleeve is very soft which makes it very relaxing and feels real every time you use it
Hyper-realistic sleeve texture: Its texture is designed to be very realistic so that one can feel lifelike sensations
Real-time movement: The movements of this toy makes its use very versatile, as it feels like having real sex
Huge compatibility: Works with Kiiroo toys, VR headsets, porn websites, phone apps and more!
What makes the Kiiroo Onyx 2 extraordinary?
In comparison with other devices such as the AutoBlow 2 or the SayberX, some of the following features make the Kiiroo Onyx 2 unique:
Lightweight and portable
Ultra quiet
Real-time movement
Video feature and strong compatibility
Ultra speed control system
Extra soft
Easy to use and comfortable
My favorite feature from the Onyx 2?
For short, Kiiroo Onyx 2 (male masturbator) and Kiiroo Pearl 2 (female vibrator) can be connected and interact together in real-time, even when the partners (or friends with benefits) are away from each other.
If you are the man and you have the Kiiroo Onyx 2, and your girl has the Kiiroo Pearl 2, and both of you have the iOS or Android smartphone app, then the vibrations produced in her Pearl will be equivalent to the strokes produced in your Onyx.
Thus the sync will ensure that you two are as close to f*cking each other as possible.
It will give both of you a new, exciting and pleasurable experience. For me, it is quite adventurous and exciting.
Conclusion
Let me get this straight.
In the world sex toys for men, the Kiiroo Onyx 2 is the best male masturbator available as of today.
It has 3-speed modes and Fleshlight Superskin Sleeve which gives a skin on skin impression with a speed of up to 140 strokes per minute.
The 10 rings inside the Onyx 2 make it fantastic and more pleasurable to use compared to Onyx 1. Also, it can be used for up to 1 hour without any interruptions, so you have everything you need!
So conclusively, the Kiiroo Onyx 2 is the must-buy masturbator for all men. And if one day your partner wants to join you, connect your Onyx 2 with a Kiiroo Pearl 2 and your sex life will never be the same.
The Best Automatic Male Masturbator
Despite a few minor flaws, the Onyx 2 by Kiiroo has everything to become the new king of the male masturbation world: smart apps, powerful motors, great interactive content, teledildonic features and amazing comfort. If you have a penis, don't miss it.
Add your review
|
Read reviews and comments