Men who have been complaining that companies manufacturing sex toys are not paying enough attention to the needs of men can now take a break and relax.
I love and recommend Lovense for a reason. In fact, 2 major reasons.
First, they are highly creative and innovative and second, they are clever with the designs and address the need of the hour, smartly.
Their latest offering on the market for men who love to feel tingles around their prostate is a sex toy that doubles up as a way to let your woman play with you whenever she wants.
This new pleasure tool is called Lovense Edge.
***  UPDATE – Best place to buy your Lovense toy online today ***
Before we start, you should really check out the available promotions on the official Lovense site.  I'm not sure how long the promotions will last so if you're considering buying one toy or more now would be a great time to purchase.
>> Click here to learn more or to order your Lovense Edge now <<
What is the Lovense Edge?
Edge is one of the few male sex toys that are not just useful and deliver what it promises but highly innovative and sexy.
At first, it looks like any other prostate simulator, but once you get to know it and experience it, you will understand why it should be respected and handled with love.
I might be sounding too much over the top but don't judge my excitement yet, I am yet to share my experience of the Lovense Edge with you.
Edge is a next generation prostate massager with an incredibly powerful motor and an edgy design that provides an experience true to its name.
Edge can be controlled through a mobile application on your smartphone which adds to the fun.
The most fantastic part of Lovense Edge is the fact that it can be controlled remotely by the application on another mobile phone through the internet. What does this mean? Let me explain!
How does it work?
As already stated, Edge can be controlled with a mobile phone. The sex toy has a Bluetooth module which can pair up with a smartphone.
The smartphone runs an application (iOS or Android) that can be used to send sensations to stimulate the massager and provide an excessive amount of fun.
As far as saving the long distance relationship is concerned, it can be done by enabling the internet controls on the mobile phones.
The mobile phone of your girlfriend interacts with your mobile phone which in turn controls the massager inside you through Bluetooth connectivity as mentioned earlier.
This means that any vibration pattern that your girlfriend creates on her mobile phone is replicated and sent to the massager through your mobile phone.
The exciting part kicks in when your girlfriend decides to have fun while you are in public.
I mean, imagine wearing it to the office, and while you are in the middle of a meeting, your girlfriend suddenly sends a strong vibration to your butt to remind you how much she loves you and misses you. Hot? Right!
Situations like these open hundreds of opportunities for you and your girlfriend to fool around.
However, this does not mean that you cannot use it alone.
You can definitely send signals to your prostate massager in the absence of your girlfriend or if she does not understand why you do need ultra-high vibrations, or when she is asleep, and you want to have some manly fun.
What makes it more fun is the option to create an endless number and nature of patterns.
All you need to do is play around for a while or select a song, and you will realize how amazingly this little beast satisfies you.


How good is it?
I will be pretty honest here.
Before I started using this product, I went through their website and their user guide to make sure that I know what is going on inside me.
They mentioned all sorts of different sci-fi things, and while I was reluctant in trying some of them initially, I anyway went ahead and used whatever the sex toy threw at me.
The design of the Edge is highly comfortable. It is customized to enter in smoothly and rest in its place until it receives the commands.
Once inside, you will feel it resting and finding its best place for your pleasure. This is due to the adjustable head which aims to please the right parts.
Also, the fit and grip of the product are excellent, and it does not fall out or move while having fun. 2 hours of battery life and hands-free capabilities make sure that you have high-quality stimulation and the best experience.
Talking about the vibrations, it has three levels which are low, medium and high.
Low is perfect for people who are new to prostate massagers
Medium is ideal for most men
High is for men with balls of steel, those who love to really feel it hard and harsh
The website says that Edge has bigger (and more silent) motors than other massagers and you can definitely feel that Edge has a lot of more edge over its competitors.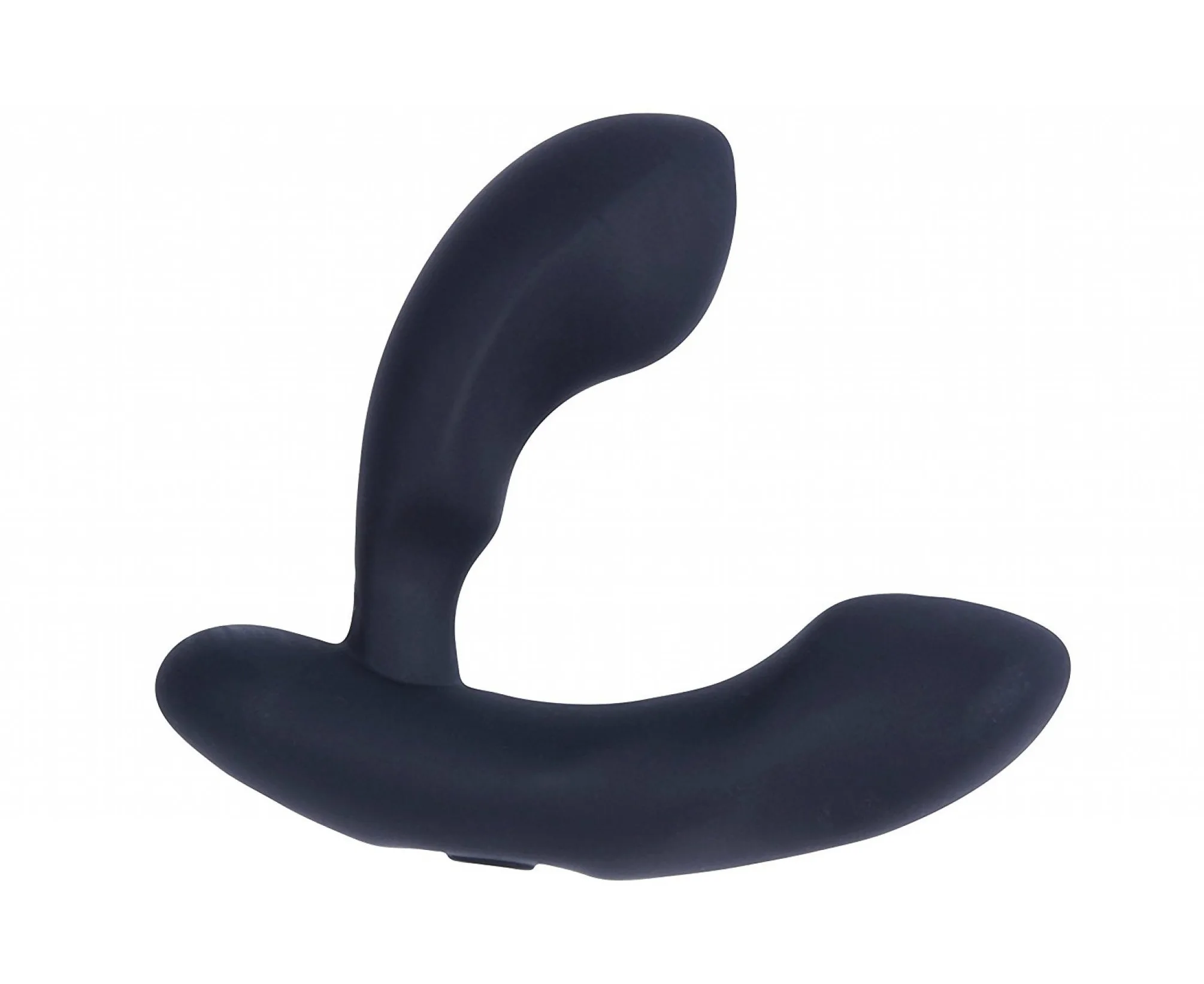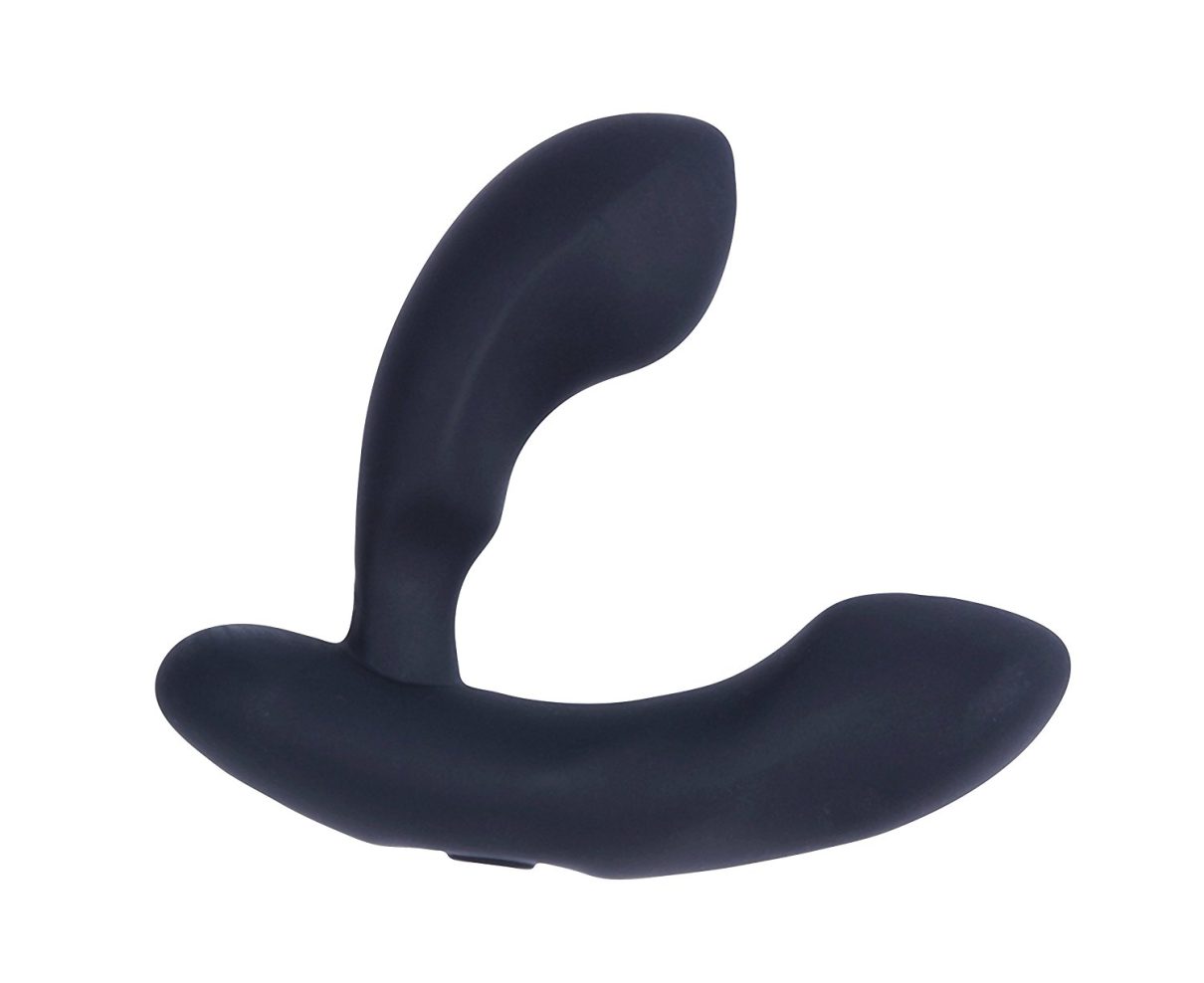 Pros of the Edge
So, why you should buy this prostate massager?
It is waterproof which means it can take a lot of body fluid
High intensity vibrations – perfect for the most complex needs
Unlimited patterns and sync with songs making it a unique experience every time
Can be controlled remotely by your girl – more the fun
Made from body safe material
Lasts up to 2 hours – one of the longest in the category
USB rechargeable
Adjustable head
Stays put once inside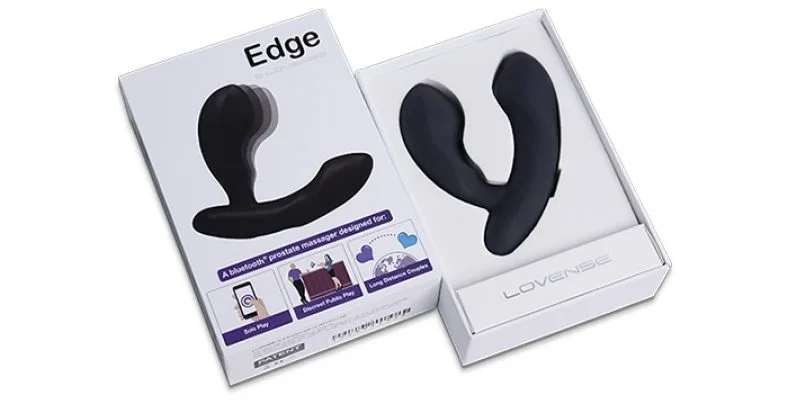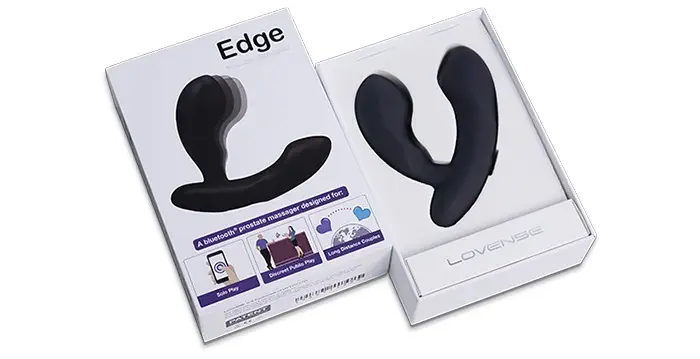 Cons of the Edge
And why you should not buy it:
If you are a beginner and do not need high-intensity vibrations, you can probably try out simpler prostate massagers right now
The only reason is if you have a naughty girlfriend who can make your life miserable by making you HAVE FUN in public; but if it is something that turns you on, consider it as a reason to buy the Edge right away
What other users say about the Lovense Edge




Click here to read more user reviews of the Lovense Edge
Verdict
If you are not new to prostate massagers, I would totally recommend buying it. In fact, I do not see any reason, why you should not be investing in it.
It is discreet, fun and serious business – just as we like it.
Instant classic
Despite being quite new to the market of prostate massagers, Lovense created a true classic for all the men and women who enjoy anal play. The secret? The Lovense formula: great design, innovative features and an amazing app to control everything.
Add your review
|
Read reviews and comments