Good as it was, the original Lovense Edge was far from perfect. For example, even though its shaft had a bulbous head, it was simply too small.
As such, there was always the possibility of the whole thing slipping out. And that meant it wasn't really the ideal toy to use when walking or going about your daily routine.
The Lovense Edge 2 solves that problem. Its shaft is designed with two squishy bulbous heads which ensure that it stays in place.
This remote-controlled prostate massager also stimulates the perineum thanks to its powerful twin motor. For that reason alone, it delivers some of the most intense and pleasurable orgasms.
But is this bedroom toy ideal for you? Well, we have the perfect Lovense Edge 2 review to help you figure that out.
Check the Price of the Edge 2 by Lovense
About Lovense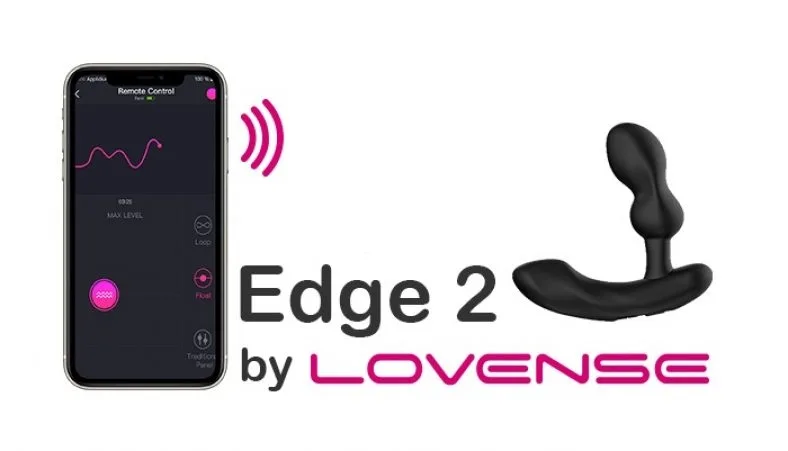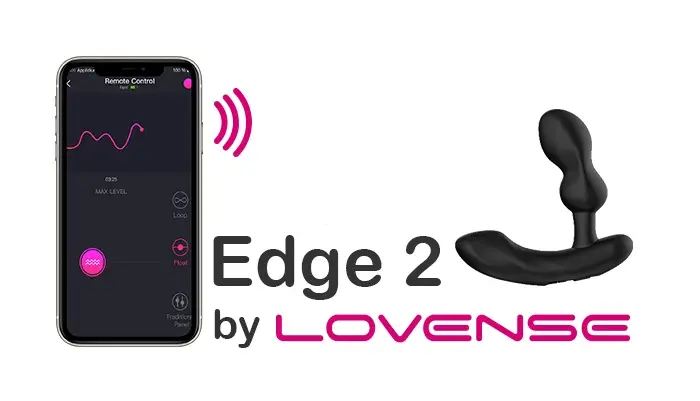 First things first and before we get to the Lovense Edge 2 review, what do you need to know about Lovense as a brand? For one, this Hong Kong-based company has been in the business of making sex toys since 2010. It specializes in teledildonics, which are essentially toys that are designed for remote-controlled and long-range sexual experiences.
Spurred by the challenges faced by long-distance couples, Lovense's founder (Dan Liu) made it his mission to create intimacy toys that partners can use to remotely interact with each other.
That mission ultimately led to the design and release of high-tech, futuristic sex toys that Lovense is known for. It has a cult following, not just because its products are designed for couples, but also because they can be used by anyone who wants to fly solo.
Today, Lovense rakes in over $10 million per year and employs approximately 80 people. The company's product line includes:
Dildos
Vibrators
Cock rings
Camming apps
Butt plugs
And now without further ado, let's get back to the Lovense Edge 2 review.
Packaging and First Impressions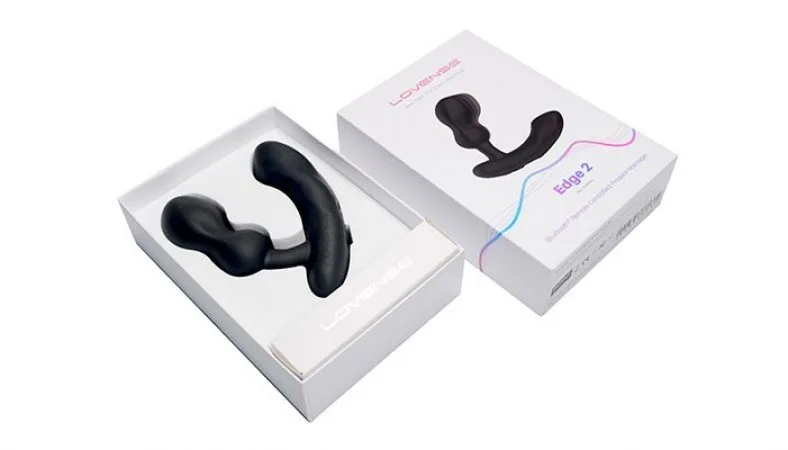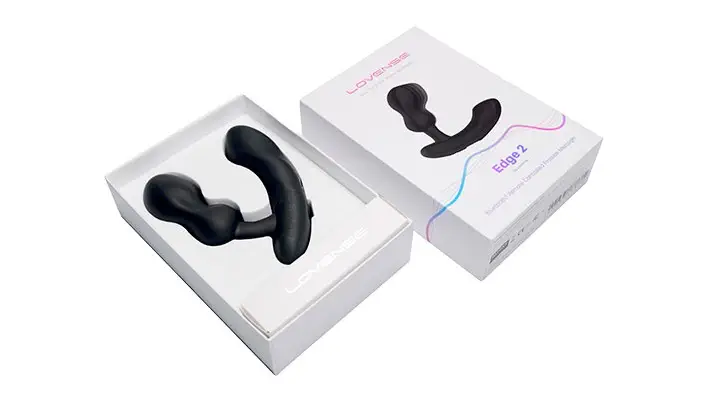 As is the case with most Lovense products, the Edge 2 comes in a sleek yet simple box. The packaging is minimal at most. Inside the box you'll find:
One Lovense Edge 2 prostate and perineum massager
One magnetic USB charging cable
A user manual
A quick setup guide
One storage pouch
A one-year warranty for the massager
You can tell that the Edge 2 is made from silicon just by touching it. That's a good thing because silicon is body-safe and very easy to clean.
It's also a soft material, which is exactly what you need in an anal toy. You don't want to be getting bruises in your bum area every time you try to get an orgasm.
The neck is pretty thin, so you shouldn't have an issue keeping the Edge 2 inside. It has 3.59 inches of insertable length and a width of 1.38 inches at the widest point.
That size shouldn't cause any issues while inserting unless you're a complete beginner or if it has been a while since anything has been up there. In any case, you may want to use a generous amount of lube before inserting.
The Lovense Edge 2 can be used with the Lovense Remote app, which is available for iOS, Android, Mac and PC. You can get the app for free and it fully works in offline mode. However, if you want to do some long-distance play with your partner over the internet, you'll need to create a secure online account.
How the Lovense Edge 2 Works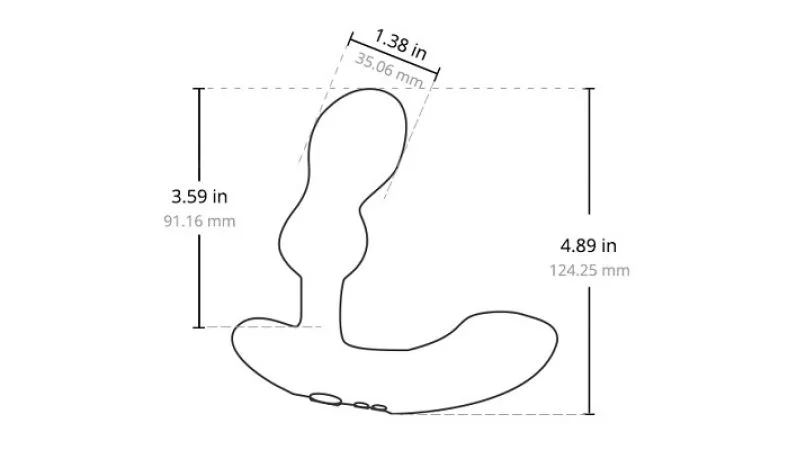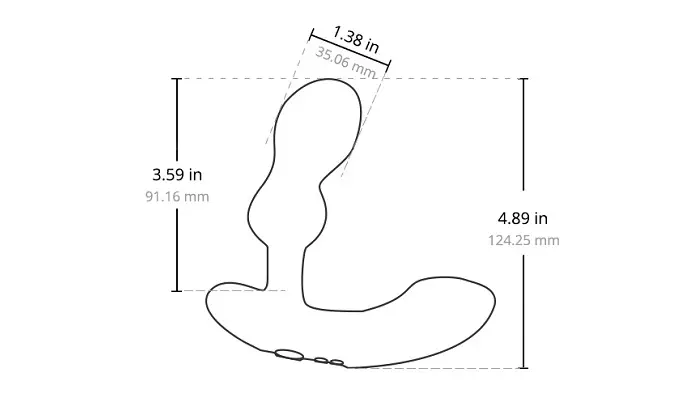 Being a prostate massager, the Lovense Edge 2 vibrates to stimulate a man to an erection and orgasm. It has a shaft that goes into the anal opening and an arm that remains outside to stimulate the perineum.
As the shaft works the "P-spot", the arm does the same for that sweet spot between your bum opening and testicles. The dual action delivers a very hard erection. You can hold the boner as long as you want to, but at some point, you'll get the most explosive and heavenly orgasm.
One good thing about this sex toy is that you can change the intensity and pattern of its vibrations. There are three options for intensity (low, medium and high) and unlimited patterns. All you need to do is pick a combination (of intensity and pattern) that works for you in any given situation.
Of course, any good Lovense Edge 2 review shouldn't just stop at how this toy works. It should also tell you how to use it. In which case you can either go manual or use the Lovense Remote app to control your prostate pleaser.
How to use the Lovense Edge 2 manually
At the bottom of the Edge 2 is a single, multi-purpose control button. Here's how to use it:
Press and hold it for 3 seconds to turn on your Edge 2.
Tap it once to cycle through the different vibration intensities and patterns.
Press and hold for 3 seconds to turn off the toy.
An important tip to mention in this Lovense Edge 2 review is that when in manual mode, both the prostate and perineum massagers will adopt the same vibration pattern and intensity. However, if you use the Lovense remote app, you can vary the pattern and intensity of each arm.
You can, for example, choose to have a very intense vibration for the prostate and slightly mild vibrations for the perineum.
How to use the Lovense Edge 2 with the Remote app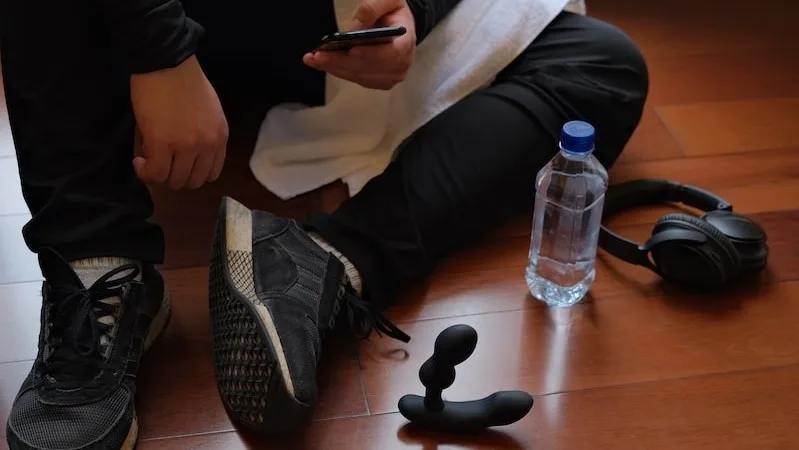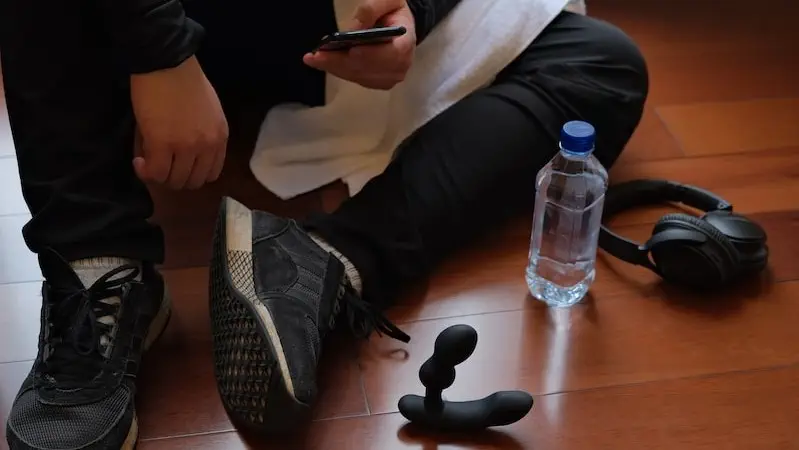 Connecting any Lovense toy to the Lovense Remote app is always a breeze. It's no different with the Edge 2.
Simply turn on your toy, open the app on your phone (or tablet or computer) and hit "connect". That's it, you're ready to play. Now you can control vibration patterns and intensities right from your device.
The app gives you one of the handiest features of any sex toy available on the market today. That is: it allows your long-distance partner to get kinky and naughty with you in real time over the internet.
Once the Edge 2 is on and in place, your partner can use the app on her device to play around with vibration patterns and intensities. She'll basically be giving you an orgasm from a distance.
And that's not even the best part. You can sync the Edge 2 with your partner's Lovense toy – specifically the Lovense Lush 3.
In doing so, the two devices will vibrate with the same pattern and intensity. The app has an unlimited number of patterns, including preset options as well as some that other people have created.
Key Features of the Lovense Edge 2
Here's a quick look at what the Lovense Edge 2 has to offer:
Flexible neck
Pretty much every Lovense Edge 2 review will tell you that the toy's flexible neck is a strong selling point. And it is because it allows you to adjust the entry angle for perfect prostate placement.
Twin motor
The Lovense Edge 2 has a powerful motor in its shaft and another one in the outside arm. The latter sends powerful vibrations to the perineum while the shaft does the same for the "P-spot". Combined, the two offer stimulation that can't be matches by other butt plugs.
Customizable vibrations
Out of the box, the Lovense Edge 2 comes with 4 vibration patterns and 3 intensity settings. You can use those when in manual mode.
If you switch to the Lovense Remote app, then your pattern options become unlimited. You can create your own customized pattern or use those that have been created by other Lovense loyalists.
Great construction and low noise level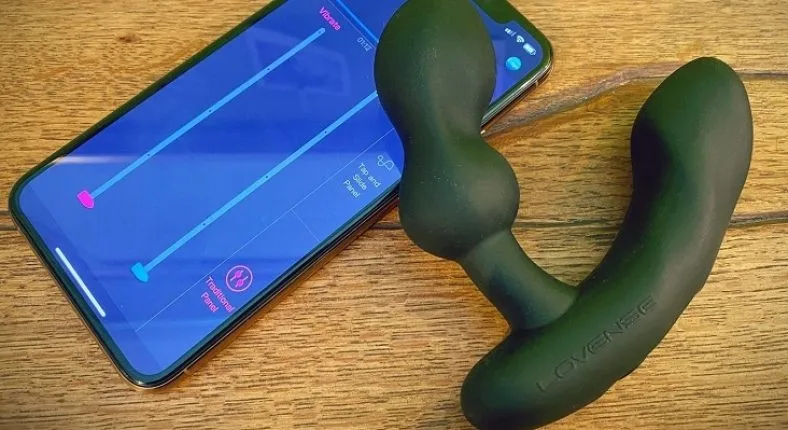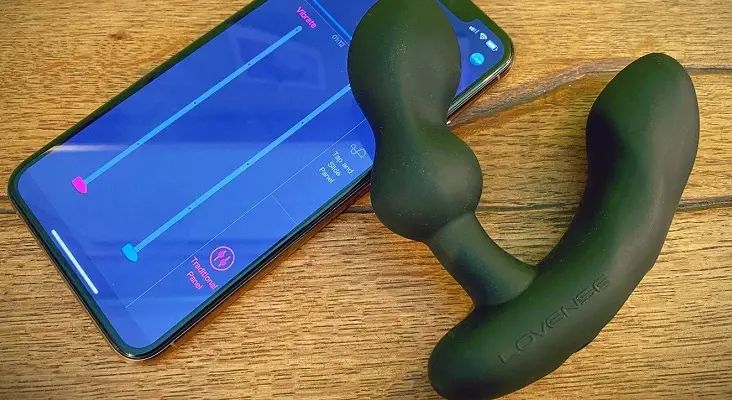 The silky soft silicon material used to make the Lovense Edge 2 ensures that the butt plug glides smoothly. It has two squishy bulbous heads that are not just comfortable, but also hold it in place. That means you can walk around with it should you want to.
It is discreet too. The small size – 3.59 inches long and 1.38 inches wide – is ideal for public play. You can sit with the Lovense Edge 2 in the movies, car and even restaurant without having to turn it off.
Its highest noise level is 43 dB, which is around the same vibration as a smartphone. Therefore, unless someone is very close to you, they really won't realize just how much fun you're having.
Remote control
You can control the Lovense Edge 2 yourself with the app via Bluetooth. Alternatively, you can let your partner control it during foreplay.
Even if she's far away, she can still connect to your Edge 2 over the internet using the Lovense Remote app. That will allow her to send intense orgasms your way from miles away.
Easily rechargeable
The most recent Lovense toys, including the Edge 2, use magnetic USB charging. This particular model takes about 1.5 hours to fully charge. With that you'll get over 2.5 hours of play.
How Does the Lovense Edge 2 Feel?
The short answer? It feels awesome!
You're probably reading this Lovense Edge 2 review specifically to find out if it lives up to the hype. Well, the vibrations are indeed sweet and rumbly. They are not the most intense of all prostate massagers, but they're not weak either.
The Edge 2's shaft is pretty firm and that can be a little bit problematic during insertion. As mentioned already, make sure to use as much water-based lube as you need. That said, once it's in there, the Edge 2's squishy bulbous heads make it extremely comfortable.
Because of its double stimulation, you can bet that this anal plug will squeeze an orgasm out of you. The only downside is that there's no way around the double stimulation. If you prefer a toy that doesn't concern itself with your perineum, then you'll probably like the Edge 2 a little less.
Clean-Up and Care
The Lovense Edge 2 is rated IPX7 waterproof. That means you can simply clean it up by rinsing under the tap.
Be sure to use some anti-bacterial soap when doing so. Once done, pat it to dry and keep it in the storage bag that comes with the package.
Pros of the Lovense Edge 2
Dual vibrations for maximum pleasure
Flexible neck allows adjustment of entry angle
Easy to control remotely via app
Strong vibrations
Waterproof for bath play and easy cleaning
Cons of the Edge 2
Shaft is firmer than most other prostate massagers
Has an unremovable perineum massager, which can be a turn-off for people who don't love perineal stimulation
Final Verdict
It's clear from the Lovense Edge 2 review that this is a very likeable prostate massager. It doubles up as a perineum stimulator, which makes it excellent for increasing the intensity of orgasms. Besides, the toy's adjustable neck means that you'll have a very easy time directing it to your sweet spot.
The strong and rumbly vibrations put the Edge 2 well above most other butt toys. However, its firm shaft requires a few tries before you finally figure how to insert easily. Once you figure that out, you won't want to leave your Lovense Edge 2 behind even when running errands.
It is that good. And there's no better time to grab yours than now when they are still in stock.