According to researchers, human beings may have upwards of eleven different biological sexes.
Even so, sexual pleasure devices tend to fall into a relatively narrow range of shapes, designs, and functions.
For instance, the penis-equipped have sleeve-type masturbators; people with vaginas can enjoy insertable vibrators or ones built for clitoral arousal, no matter what your so-called "naughty bits" are like, if you get off on butt play, there are copious sex toys designed to go up there.
So it shouldn't be too much of a surprise to discover there are sex toys built to simultaneously stimulate a person's G-spot and their clit at the same time.
What is remarkable is we have two of these multitasking wonders, one from Lovense and the other from We-Vibe, that both take a notably bendable approach to hitting these unique erogenous zones.
So let's explore Lovense's Dolce and We-Vibe's Chorus, weigh what they have in common, their differences, their good and not-so-good points, and conclude with our thoughts on when it comes to double duty instruments of sexual excitement which one emerges orgasmically victorious.
Say hello to Lovense's Dolce (also known as Lovense Quake)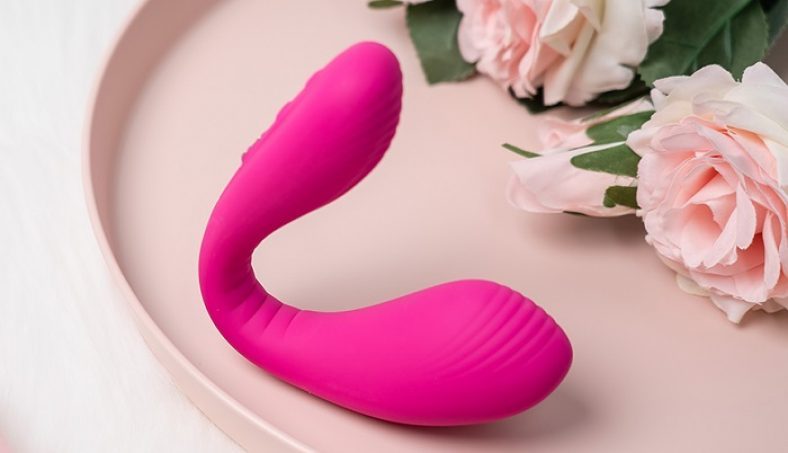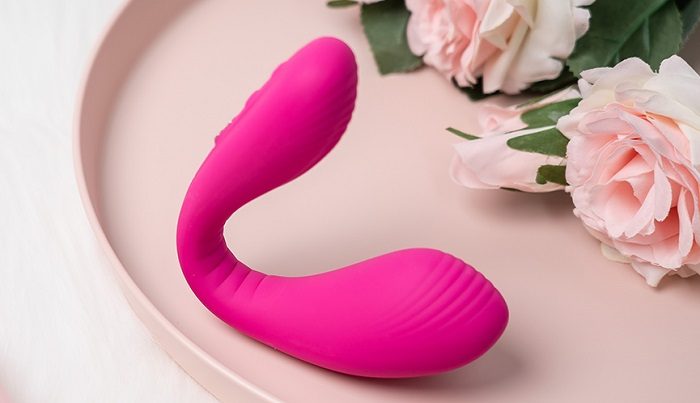 An extremely recent addition to the sextech marketplace, as in less than a month or so old, the Dolce has an alluring new toy smell and an impressive pedigree as it comes from a company known for its cutting-edge designs, superior construction, and excellent engineering.
And the Dolce would have to be state-of-the-art and built to exacting standards to handle what Lovense made it to do: become a remarkably flexible toy able to comfortably arouse someone's G-spot and clit simultaneously.
The operative word there is comfortable, as the Dolce's bendability makes it easily adjustable. Hence, every user—however their body happens to be shaped—can get it to where its twin vibrators can be the most arousing.
Lovense is also upfront in that while it can be used as either a clitoral or G-spot vibrator, it's combining the two into a blended orgasm is what the Dolce was built to deliver—adding to the Quake's overall uniqueness and further separating it from our other bendable sextoy.
➡️ Check the current price of the Lovense Dolce
Introducing the We-Vibe's Chorus
Neck and neck with Lovense, We-Vibe is top tier in delivering toys, never failing to provide buzzes, oscillations, and other good vibrations, and doing it with a determined eye towards overall fine quality manufacturing excellent smart-tech integration, and innovative designing.
And their Chorus is a testament to precisely that: a G-spot and clit vibrator build for a couple's pleasuring in mind.
Like the Dolce, the Chorus can bend over… if not wholly backward, then a respectable amount to get its sexual job done. Not satisfied it that, We-Vibe also packed the Chorus with a bunch of handy extras, such as a charging base and remote control unit.
Similarities between the Dolce and the Chorus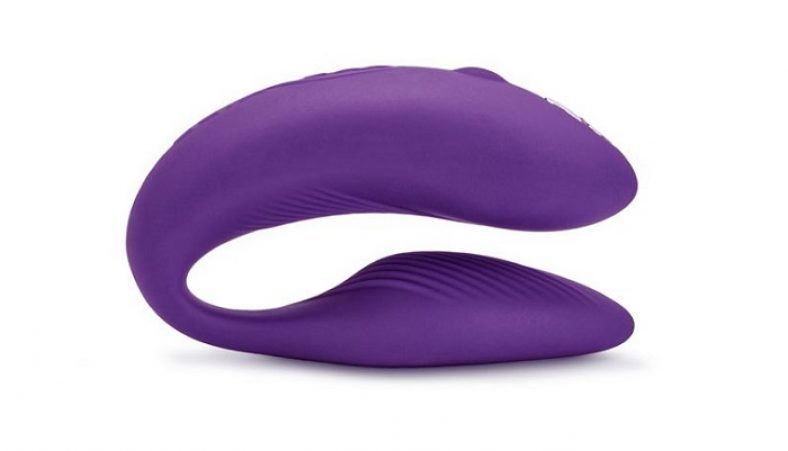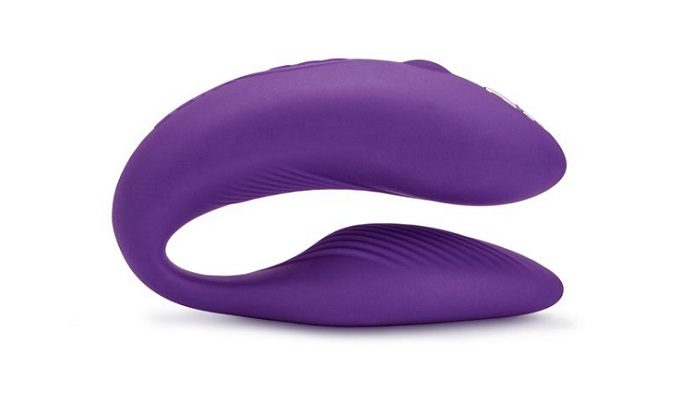 When push comes to shove, both of these toys are about stimulating the G-spot and the clit—at the same time or separately.
They're equally engineered to be impressively bendable, allowing users to adjust where each of their ends makes contact.
Whichever toy is doing this much-needed flexing, we have to applaud their manufacturer for facing a crucial design flaw that seems to be continually, and tragically, plaguing sextoy designs: as no one human being is precisely the same, and as the scientists we mentioned have discovered even our genitals aren't restricted to penis or vagina, our playthings need to be able to accommodate us—and if flexing, bending, twisting, or contorting can do it then more rather than fewer sex toys need to be flexible.
Thankfully, the Dolce and Chorus meet this need and in ways that are as mechanically impressive as they're exciting to play with.
Both toys are waterproof with tons of splishy-splashy opportunities in-store, use magnetic charging systems, and are made of body-safe silicone.
The final element they have in common is their smarts, with the Dolce working very well with the Lovense's Apple and Android, PC or Macintosh, Remote app, and the Chorus with We-Vibe's version: We-Vibe Connect.
>> Click here to learn more or order your We-Vibe Chorus and get 20% OFF with the coupon code LDF20
Differences between the Dolce and the Chorus
Superficially, these toys appear to be nearly identical in shape, flexing, G-spot, and clit arousing. Though less than a minute spent on the Lovense and We-Vibe sites about their respective toys and you'll notice a lot of things they don't have in common.
As we already noted, the Dolce is advertised as a one-person plaything engineered for blended orgasms. Conversely, the Chorus is pitched as a heterosexual couple's device—backed up by an illustration of how a Mr. and Mrs. can employ it during sex.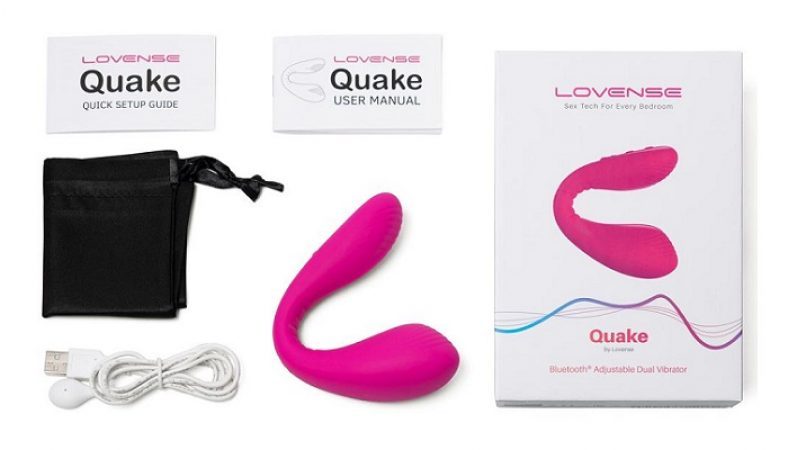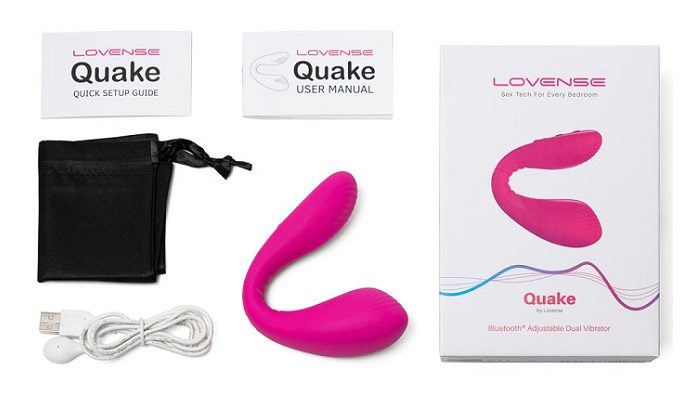 So too, their manufacturing is different, with the Lovense emphasizing the twin motor power of the Dolce, while We-Vibe focuses on other engineering aspects of their toy, like its built-in touch sensors.
As we revealed previously, users get more from the Chorus when it comes to packaged extras. Like the included wireless remote, which nicely supplements its built-in buttons with the ability to operate the Chorus by squeezing its controller.
Though they are wireless and intelligent sex toys, there's a smidgen of difference in their software, as We-Vibe's is exclusively smartphone-based while Lovense's has an Apple or Windows computer version, and for iPhone or Android users.
And if having optional colors to choose from makes your heart flutter, the Chorus is available in purple, pink, and a lovely pale blue.
Pros Of A Lovense Dolce Over A We-Vibe Chorus
If you ever get a chance to playtest each of these toys, you'll immediately realize that the Dolce clearly edges out its competition when it comes to flexibility.
Still, the Chorus is better than most. It's that the Dolce can practically unbend it, so it doesn't look anything like its initial U shape. Not that you should do that, as Lovense sensibly mentions in its included manual, this may potentially wreck the toy's inner mechanisms.
If raw power interests you, the Dolce does well when measured against the Chorus. Then there's what Lovense's toy does with its built-in horsepower by putting two separate motors into the Dolce and control of one or the other—or both at the same time—into the hands of whoever's using it.
A duality further backed up by the Lovense Remote App and its ability to make extra-fine adjustments to each motor, in addition to all the smart sextech wonderment of having the toy respond to music, be remotely controlled by another person, connected to other Lovense toys, allowing for the creating and sharing of customized playlists, and more.
Pros Of A We-Vibe Chorus Over A Lovense Dolce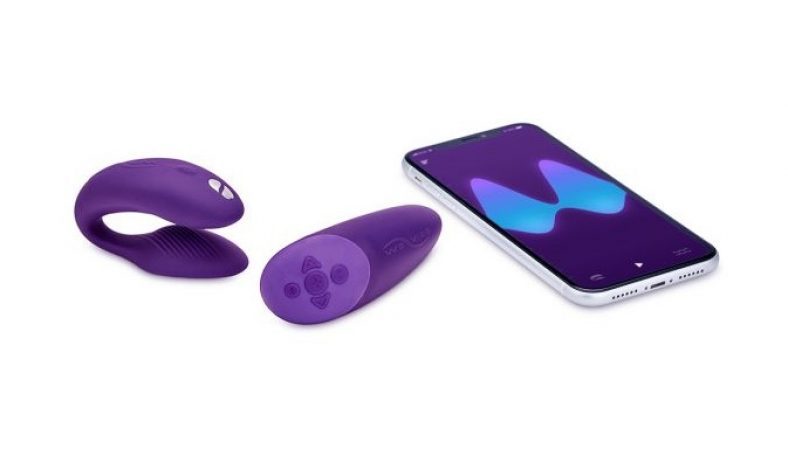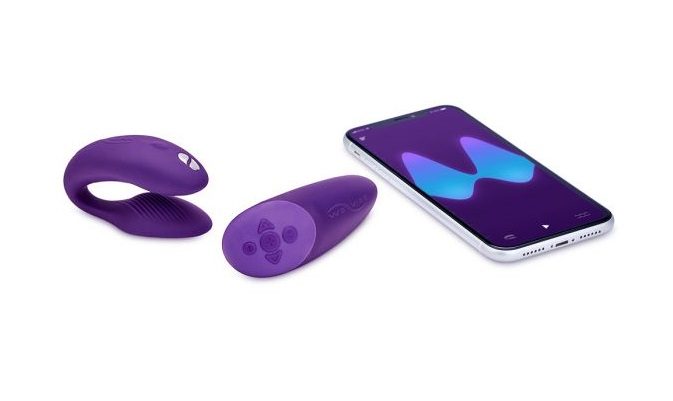 A major deciding factor in choosing a Chorus over its bendy brethren is what you want to use it for.
If you're picturing single-person play, possibly with a playmate, the answer is more than likely the Dolce.
But if you're lusting after couple encounters and using a toy to amplify what you're experiencing, the Chorus is the winner. After all, We-Vibe built it expressly for this very thing—not that you can't enjoy its sextech company on your own.
Then there's the question of control. Although the progress companies like We-Vibe and Lovense have made in their smartphone or computer software, a sizable number of people find controlling them to be confusing, awkward, or simply not to their liking.
Something which isn't as much of an issue with the Chorus—compliments of its remote control. If having another person take command of your vibes when you're sharing the same space, this hardwired gadget is hands-down superior over everyone needing a smartphone.
Who Should Get A Lovense Dolce (And Why)?
If you're frustrated with toys trying to force you to adapt to them versus the other way around, we recommend a Lovense Dolce as it beats the Chorus in how it can literally be bent to the will of whoever's using it.
And its impressively powerful twin, independent motors open the door on lots of arousing possibilities, least of which is fine-tuning how intense, or with what vibrational pattern, gets delivered to your G-spot, clit, or both at the same time.
Then there's its software. Yes, Lovense and We-Vibe are no slouchers when it comes to operating their toys via a smartphone app; it's when you're talking overall design, ease-of-use, and options, We-Vibe has a long way to go before it can outdo Lovense.
Who Should Get A We-Vibe Chorus (And Why)?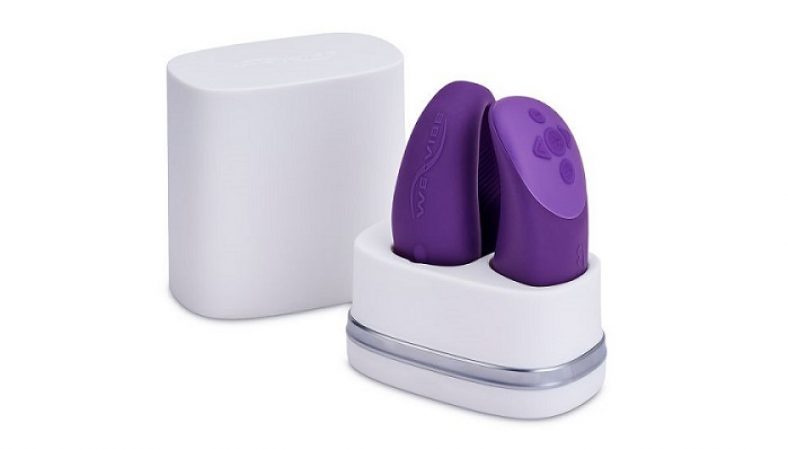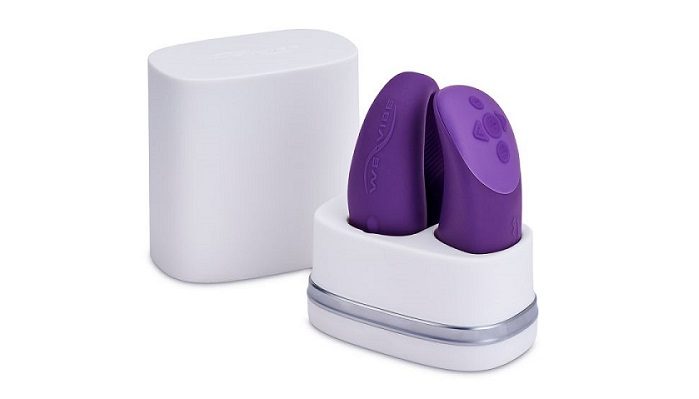 The Chorus has a great deal going for it. We already addressed We-Vibe's approach of developing a dual-stimulating sextoy couples can use during penetrative play or in solo activities; it's wireless remote control and smartphone integration. But the Chorus is additionally equipped with an array of special sensors allowing it to actively respond to how it's being used.
You could also say the Chorus comes with more stuff than the Dolce. Such as its coolly styled charging dock, so users won't ever have to struggle to try to connect its magnetic charging cable.
Who we feel the most would benefit from using a Chorus are those who haven't felt awkward or uncomfortable using a sextoy, as they'd be able to take full advantage of the extra bells and whistles the We-Vibe comes with while comfortable with its limited range of motion.
The verdict
Personal preferences and unique biologies in mind, in a battle of the bendable sex toys, we have to grant the Lovense Dolce a pretty big leg up over We-Vibe's Chorus.
This is in no way a condemnation of its competition; the Chorus is a well made sextoy with a myriad of excellent design choices, manufactured with the care and concern of its users in mind, and arrives with some cool accessories.
It's the Dolce does all that, aside from the stuff-that-comes-with-it, of course: hands down beating the Chorus in how it works, what it does, how it's made, its software, and finally its all-important flexibility.
➡️ Check the current price of the Lovense Dolce