Remote controls became a rage when they were first introduced to the common public.
The wireless technology blew the minds and slowly everything that had buttons started having remotes.
The customizations increased and thanks to the ability of the remotes, we could control a hundred different things from a small device with a few buttons.
Now, when wireless technology expanded further, it started engulfing all aspects of our lives.
Weirdly, someone thought of controlling a sex toy with a remote and in a few years achieved it.
It was an achievement since now you could control your vibrator with your remote but you know what changed the whole sex scene? When technology allowed you to control your lover's personal masturbator.
How awkwardly cool is that? Right now, we are going to look at 9 such sex toys.
To ensure you don't get counterfeit or defective products, NEVER purchase any sex toy from Amazon or Ebay. I strongly recommend that you order only from trusted and authorized dealers or official stores, like the ones mentioned in this post. Stay safe and have fun! 😀

https://www.youtube.com/watch?v=Vz7Ge8jSjao
1. Lovense Lush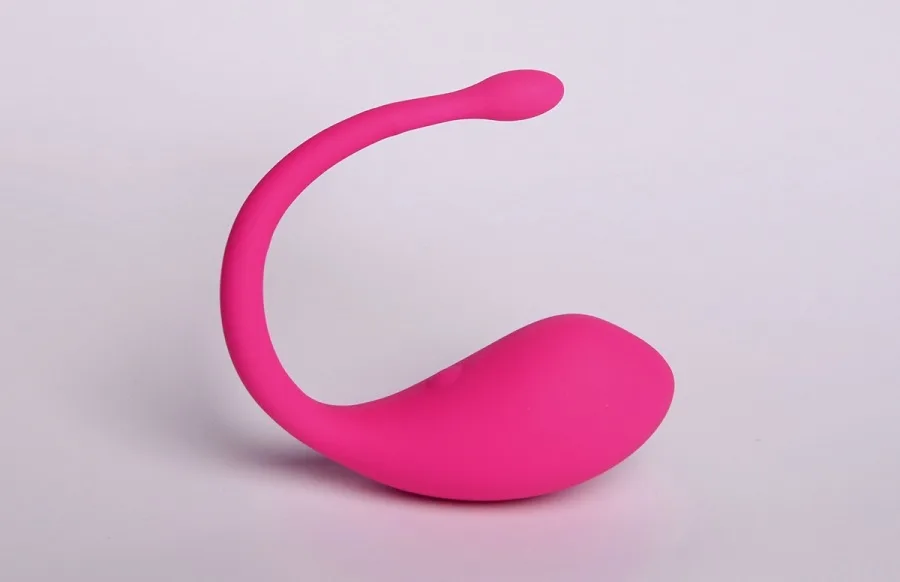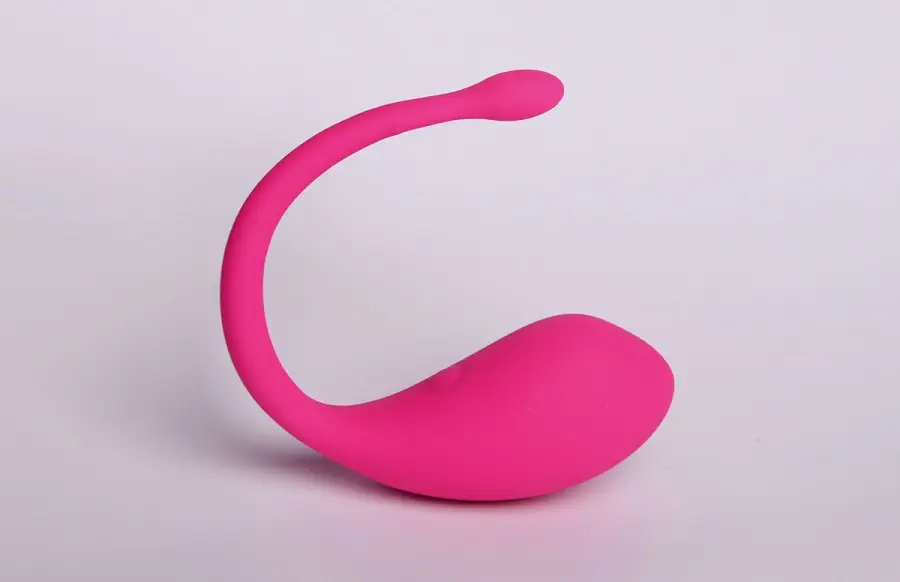 Another remote-controlled vibrator for women who want to keep their love life filled with surprises all the time.
The Lush is an egg vibrator which is designed in a way to hit your G-spot while making sure that the connection with the remote stays at its best.
While the connection thing is absolutely fine, the antenna popping out after putting in the Lush is funny in my opinion.
It connects to the phone via Bluetooth and allows you to have fun inside and outside the bedroom.
The design serves the g-spot very well and the sensations can be overwhelming for the first-time users.
However, just in case this toy does not stimulate you where you want (since all women are different), combine an old school clitoral stimulator from the local sex shop with the setup and get yourself on a joyful ride.
Lush is one of the most powerful vibrators in the market and it is truly a high-quality product.
The extended antenna fixes the connectivity issue that many of the competitors still face. The material quality is super soft and the app operations are easy to control and carry out.
All in all, this product is definitely a winner.
Click here to read the full review
>> Click here to learn more about the Lush or order it now <<
2. Lovense Hush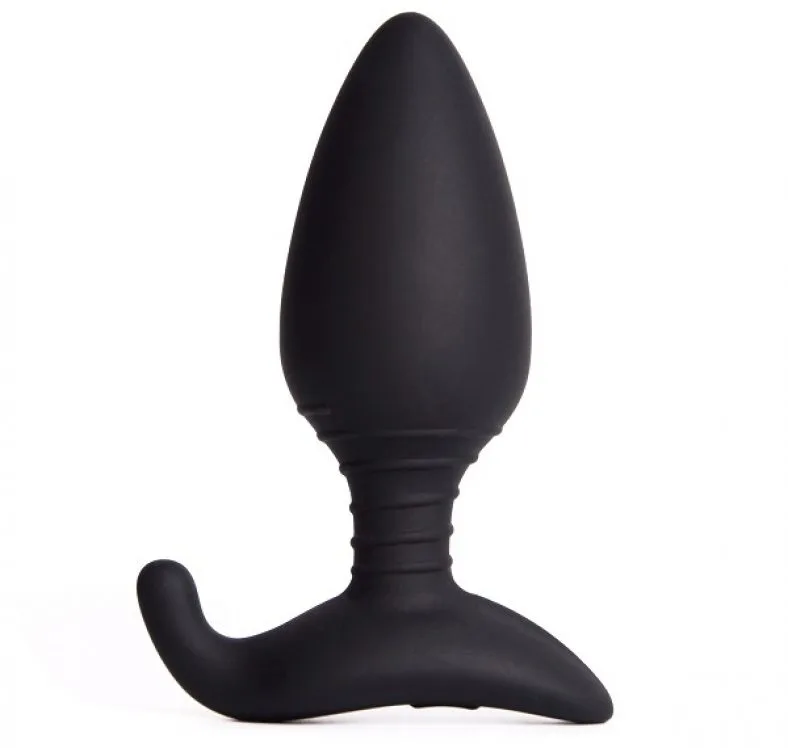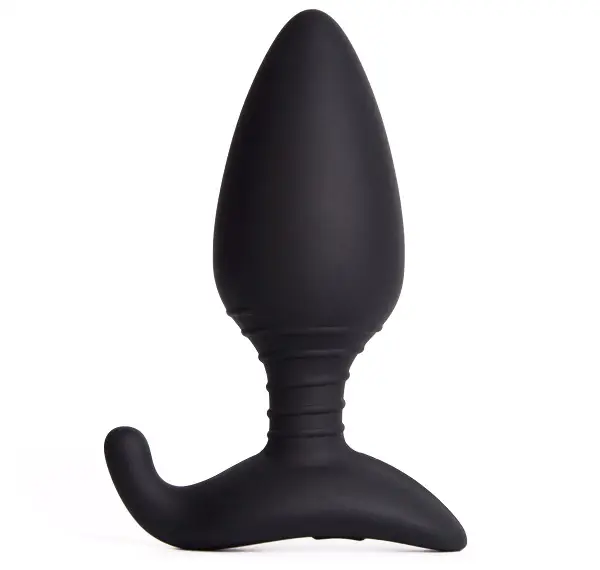 Hush is a powerful butt plug that can take care of all your anal needs and be controlled by an app.
The Hush is not just made for women who love to take it in the anal, it is popular among men too who love having a plugged butt and being in control of a woman.
However, Hush is more than just a butt plug.
It can produce powerful vibrations and can be controlled from a distance. It can be either controlled by the user or anyone that users want to give control to.
If you are into anal play and you love a decent-sized head entering your butt region, this will work out like a charm for you, but just in case you are not used to being anally stimulated, you should probably skip the idea of investing in a Hush right now.
Go for the thinner toys first and once you think you are ready to take world-class vibrations in your ass, put your money in the Hush.
The only downside and a big one at that is the fact that the antenna of the device (used to connect to the phone) protrudes too much and presses hard against the tailbone which can be painful for the majority of people.
Click here to read the full review
>> Click here to learn more or to order your Lovense Hush now <<
3. Vibease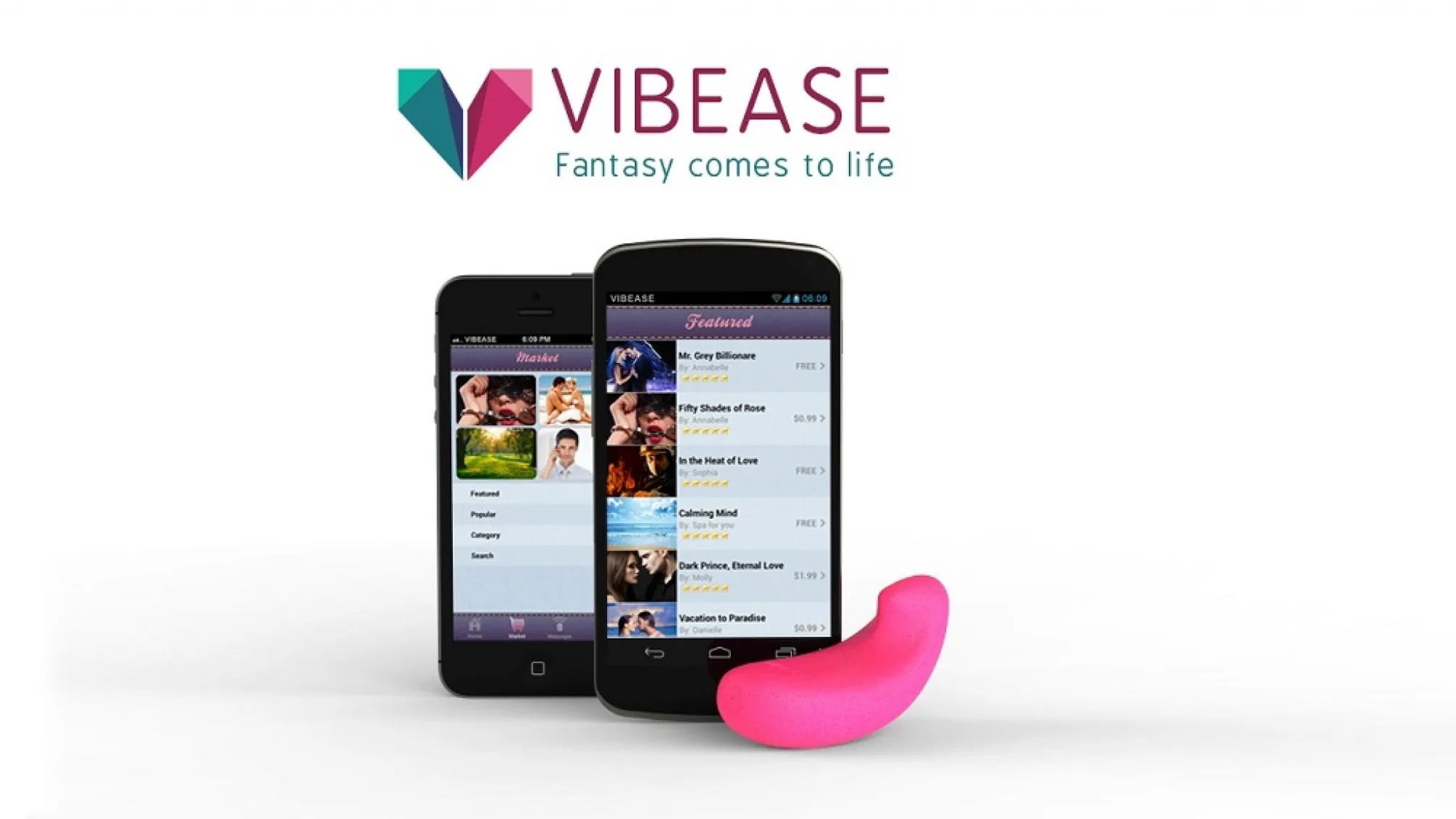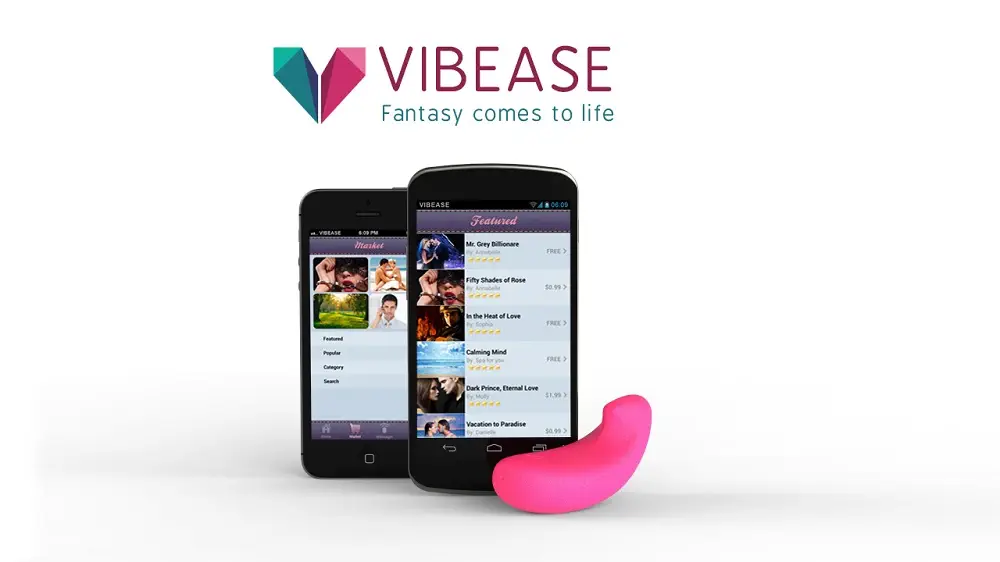 Vibease is a powerful personal vibrator that is small enough to slip under your panties but powerful enough to keep you moaning for hours without a stop.
It can be controlled either by the buttons on the device or by a smartphone app.
The app is what brings this sex toy to this list and this is the app that changes the complete game of owning a vibrator.
Once the vibrator is inside the lady, her boyfriend can control it through the app no matter how near or how far they are.
The vibrator connects to one phone through Bluetooth and through the other phone over the internet.
This is how the vibrator picks up incoming instructions from remote phone and pleasures you in different ways.
The vibrator is made up of a very healthy material made out of silicon. It mimics the skin on skin interaction in the best way possible.
It is very quiet which means your boyfriend (or sugar daddy, we are not judging) can make you scream and moan wherever he wants, and no one will ever realize the vibrator in your panties.
That being said, a lot of walking can actually displace it making the whole experience rather bad.
Since the app has to be connected to the internet all the time to receive signals, you can expect a weird behavior if the connection is not stable and finally, there is no way to return the favor.
Click here to read the full review
4. Lovense Ambi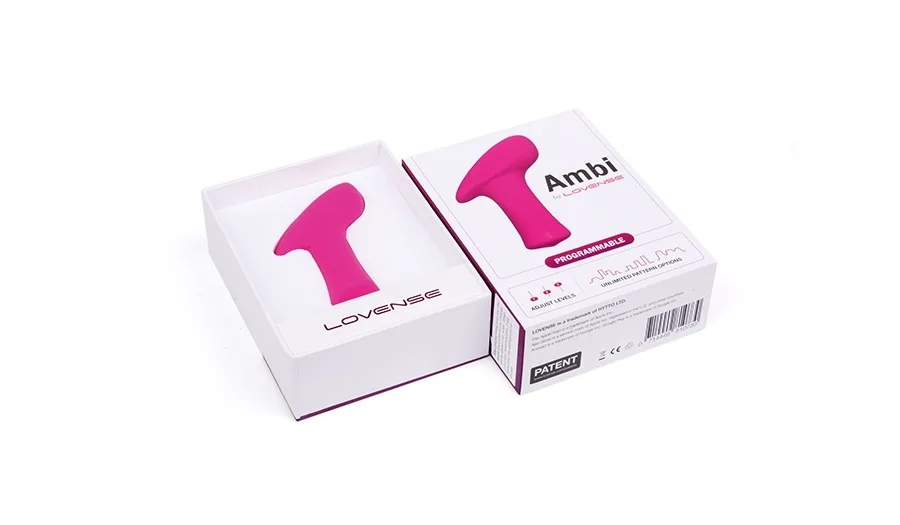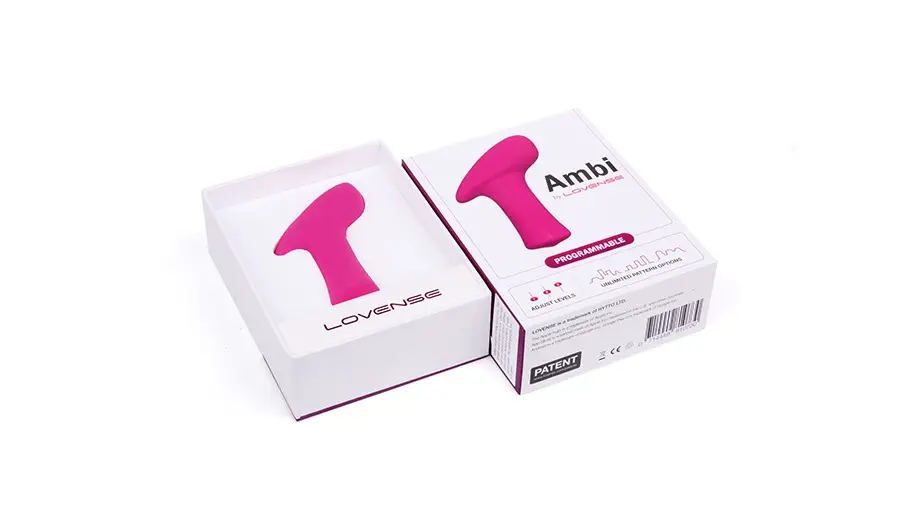 Ambi is yet another vibrator from Lovense aimed to please women who love to get teased not only in the private but also to the public.
The bullet vibrator is easy to carry and hides away from the eyes of the people.
However, I would never recommend anyone to wear it in public since the vibrations can be too much to handle and you will end up embarrassing yourself.
The Ambi like any other remote controlled vibrator from Lovense comes with an app that can be used to send instructions to the device once inside you.
The interface provided by the app is an interesting one and provides several options to customize the patterns and intensity of the vibrations.
One interesting feature is its sync with Spotify. Once synced, it will pull the song from Spotify and pick the vibration as per the rhythm of the song making you jump and dance on your bed.
This also means that a single vibrator can produce countless number of patterns and surprise you every single time.
The Ambi looks small at first but it is a powerhouse. It can put several big vibrators to shame and with its wireless technology, it is sure to win your heart and your pussy.
Click here to read the full review
>> Click here to learn more or order your Lovense Ambi now <<
5. Lelo IDA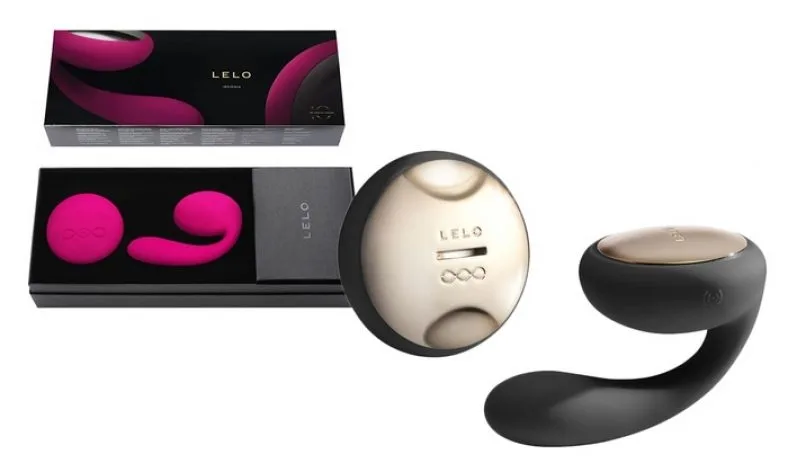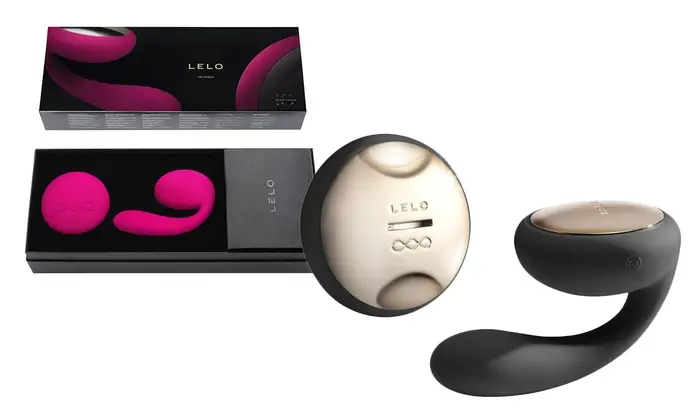 This product has been advertised as the best of the best and the one that will change your sex life forever, and it is correct up to an extent if not completely.
It is made up of two parts, an elongated part entering the vagina and a broad pebble-like structure covering the pussy in an attempt to vibrate outside and provide you an overall vibrator experience.
Although it's not the most comfortable sex toy nor the one with the best vibrations but considering it is sold as a couple toy, it performs well for the purpose it is intended for.
Although the Lelo IDA does not have the best reputation in the market, I would still recommend it to couples who are looking for a decent sex toy that can be controlled with a remote control.
Nothing more than that.
>> Click here to learn more or order your Lelo IDA now <<
6. Kiiroo Pearl 2


Kiiroo is a name that has carved out a reputation among the sex toy lovers with its product quality and creativity.
This is why when Kiiroo came out with its remote controlled vibrator, I was excited to check it out. This one is called Pearl 2 and it looks as premium as it gets.
The first thing that will catch your attention is its amazing look and feel. The silicon body is smooth and odor free.
The device is controlled by one button for all functions – power on, power off, vibration presets and all that stuff.
The vibrations are on par with the competition, but the most interesting parts are its Bluetooth connectivity and connectivity with other interactive content provided over the partner website Feelme.
The only reason to not buy a Kiiroo product is if you cannot afford it.
These are premium products and cost a decent amount compared to alternate products available in the market. Other than that, there is no reason why you should not have the Pearl 2 in your wardrobe.
Click here to read the full review
>> Click here to learn more or use the discount code "SEXTECH" to get your Kiiroo Pearl 2 with -10% OFF <<
7. Ohmibod Esca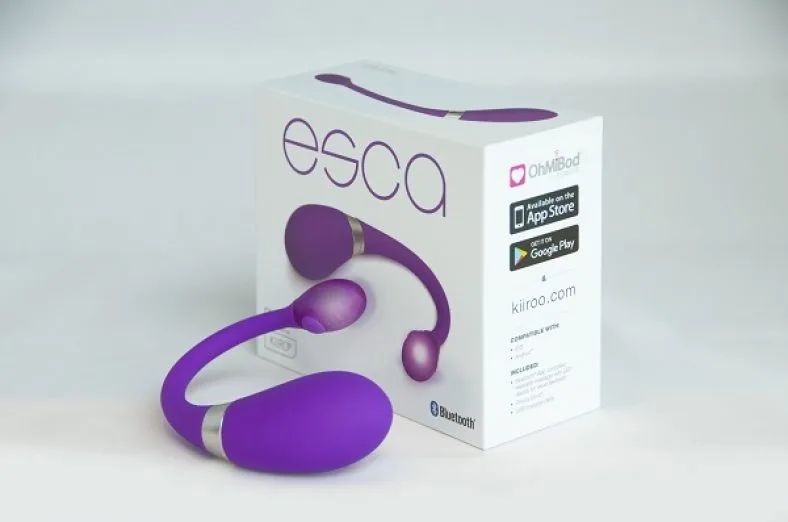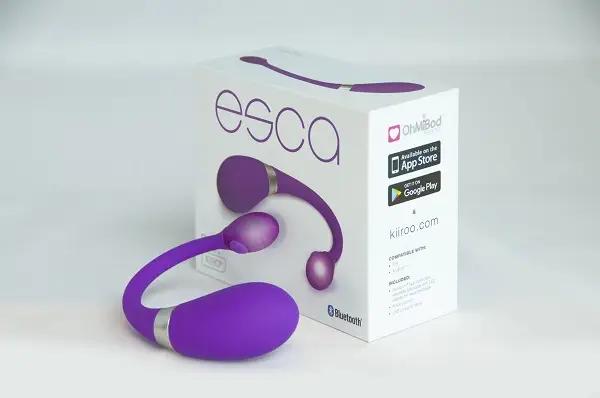 Esca was born when the innovators (Kiiroo) met Designers (Ohmibod) and decided to create a product that promises amazingly high-quality results and is 100% safe for the body.
As expected, Esca is both an innovation and a great design.
It weighs a mere 56 grams and packs in vibrations that are almost impossible for a small thing like an Esca to produce.
But since we are talking about Kiiroo, we have no option but to believe that they made it possible. Esca also happens to be the shortest and the most affordable vibrator ever made by Kiiroo.
This product focuses on stimulating your G-spot, which means that orgasms are guaranteed. Plus, this little thing also carries the remote control system built within it.
It can connect to your smartphone which can be used to send signals and instructions to the sex toy while it pleasures you.
The wireless controls do not end here. Esca too gives your partner an option to connect with your phone and in turn to your Esca.
He can then send all the patterns and vibrations he wants you to feel. This can be exciting especially for people who are in a long-distance relationship.
Click here to read the full review
>> Click here to learn more or order your Ohmibod Esca with -10% OFF (promo code: "SEXTECH") <<
8. Ohmibod Fuse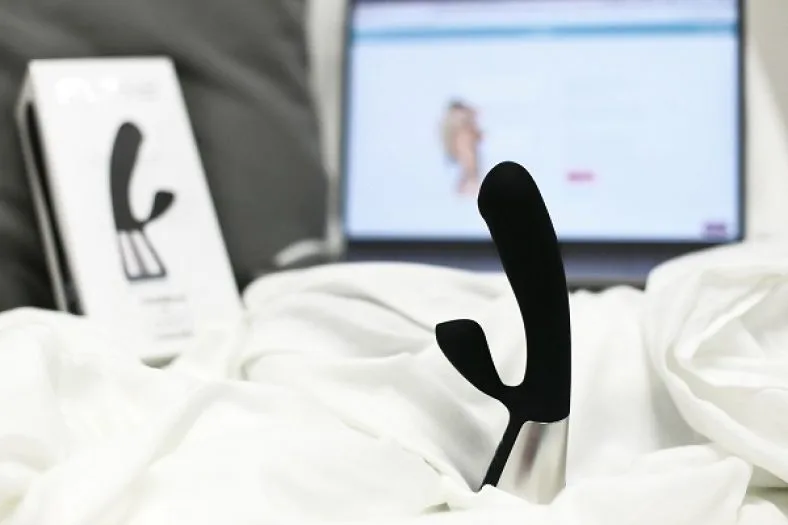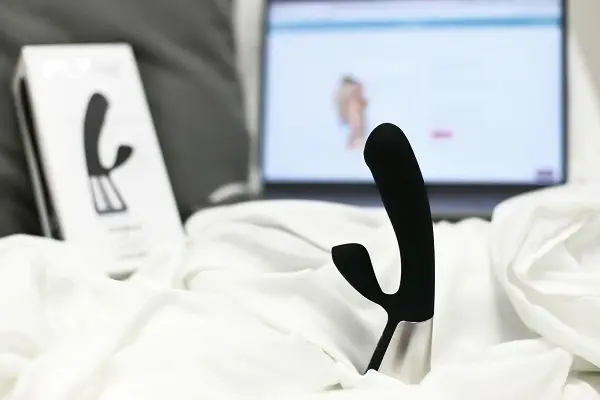 Another vibrator created by Kiiroo in collaboration with a design leader Ohmibod, Fuse is a standard vibrator with a lot of features that turn it into a perfect long-distance relationship sex toy.
Like Esca, Fuse too can be connected to a smartphone using a mobile app which can be used to control the device.
The smartphone, if connected to the internet can, in turn, be connected to another smartphone which can send vibration patterns and other instructions to the Fuse and pleasure the wearer.
Of course, the connection is secure and access is limited to the person whom you chose.
Coming to the look and feel of the sex toy, Fuse is a rabbit style of vibrator which has a single button control on the body and a dual vibration mechanism to stimulate the inside as well as the outside of the vagina.
One button controls all the functions which include powering on and off and setting preprogrammed vibration patterns.
Fuse also allows you to enjoy numerous VR and 2D videos by reproducing the action in real time in your vagina. This is something that the Fuse has received from its Kiiroo side.
Click here to read the full review
>> Click here to learn more or order your Ohmibod Fuse with -10% OFF (promo code: "Fun10") <<
9. Lelo Tiani 2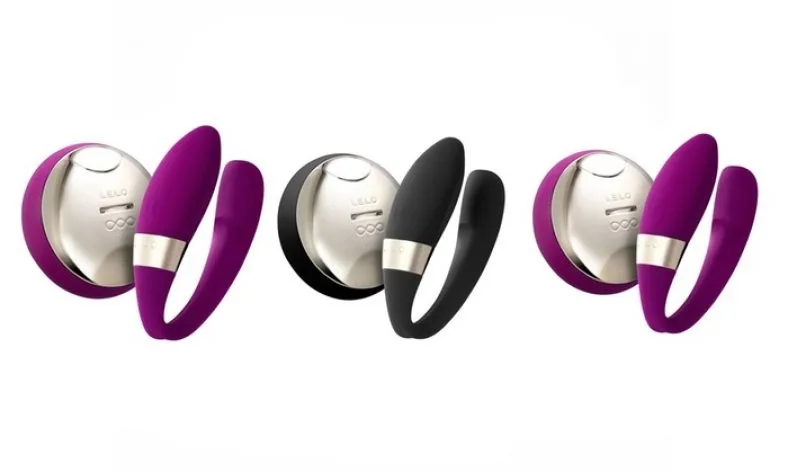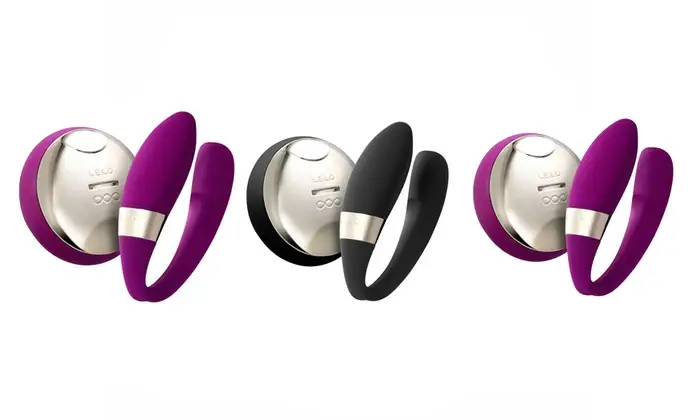 Tiani is yet another product by Lelo which has struggled to gather fame but has managed to win hearts lately. Tiani 2 is a woman masturbator which has dual vibrators attached to it.
These vibrators are aimed at stimulating the G-Spot and clitoral area of the woman ensuring 100% fun and pleasure.
The Tiani 2 comes with a remote in a matching color which can be used to control the vibration and movement of the main device. Together, these two units make for Lelo Tiani 2.
Tiani 2 is made from soft and body safe silicone material which tries to bring a skin on skin feel to the vibrator.
The silicon also ensures that the toy is highly flexible and can be used by any woman. The sex toy is perfect for hot bedroom foreplay and with a good vibration pattern, it can make things adventurous for everyone.
Click here to read the full review
>> Click here to learn more or order your LELO Tiani 2!
Conclusion
All the products that I have listed above are excellent and almost equal. The first and foremost thing you need to do is decide a budget.
If you have enough money in your pocket, go ahead and buy the bigger products but in case you are on a very limited budget, it will be the best idea to invest in a small and compact product which can be worth every penny.
We have listed a few budget-friendly products that will provide the sensations you have been looking for.
As far as cleaning and ease of use are concerned, all these products are easy to clean and maintain. So enjoy!