The OhMiBod Fuse is exactly what my partner and I have been looking for.
We both travel often, and it has put a strain on our relationship. While we use webcams, it's just not the same.
And while the OhMiBod Fuse isn't the same as being with each other, it's so close that we end up forgetting about the distance.
I truly believe it has given our relationship a new fire and has managed to bring passion to my business trips. Which is a sentence I never thought I'd be able to write!
If you're curious about this product, here is our in-depth Ohmibod Fuse review!
>> Click here to learn more or order your Ohmibod Fuse with -10% OFF (promo code: "Fun10") <<
Long distance sex with the Ohmibod Fuse?
The app control works exactly as described, and gives you control no matter how far apart you are.
While we're never on the other side of the world from one another, we haven't had any problems with the connectivity no matter how far apart we are.
The app itself is easy to use and has a sleek design. And what's great is that I don't have to rely on the app to use it.
The app is just a great added bonus! Sometimes I don't need someone else controlling it for me, because I know exactly what I want.
And the Fuse has taken over for some of my other regular toys.
I thought this would just be a toy that I'd occasionally use for the Bluetooth connectivity, but it turns out it's a good toy to use when I'm just home alone.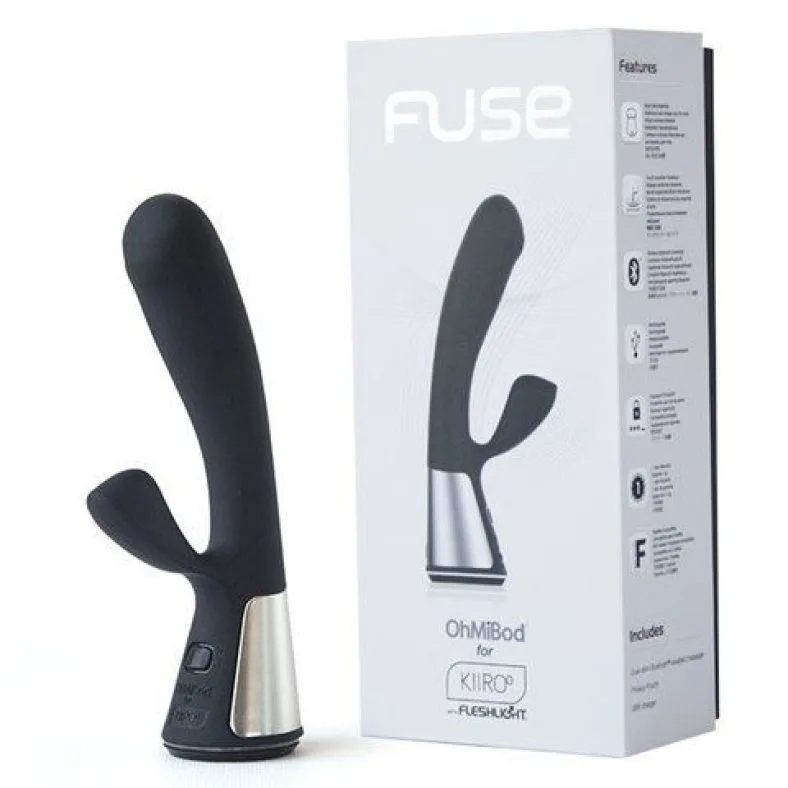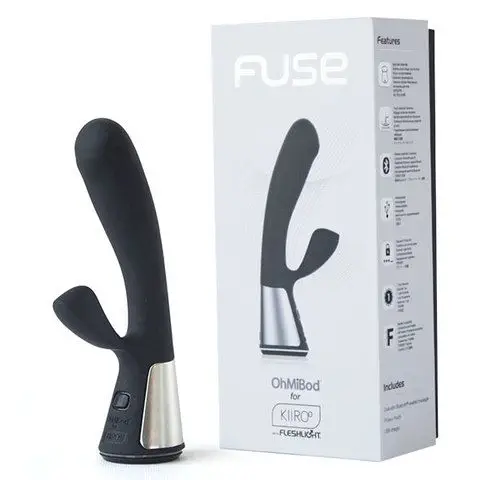 Ohmibod App and VR
We've even connected the Fuse with our webcam, and that took an already incredible experience to another level.
It makes me feel like we're in the same room, and I can't imagine anything better than that… Well, one feature that I am so excited to use is the virtual reality experience.
I know people who have tried it, and they all tell me amazing things. Once I have access to virtual reality hardware, I'm pulling my Fuse out to give it a try.
A big part of the joy I get from the toy is the immersive experience with my partner.
So with virtual reality, I believe I would get the full experience the Fuse has to offer. And that's amazing considering how great my experience has been thus far.
How does it feel?
Now for the product itself. This toy is very powerful, and the sensation is incredible.
I have used many different toys, and this one is right up there in power.
I can handle a lot of power, and I'm used to a lot of power, but this toy caught me off guard in the best way possible.
I've never orgasmed this quickly with a toy, and that was using it without my partner! It has a very steady vibration that has never cut out, so I don't have to worry about that.
I get to focus 100% on the pleasure I'm receiving. It's also right up there when it comes to comfort.
I haven't had any feelings of discomfort while using it, and I'm always excited when I have the time to use it. Especially when my partner is involved.
There's also a light that gives visual feedback, which I think is a nice touch. It just adds another layer of connectedness when we're apart.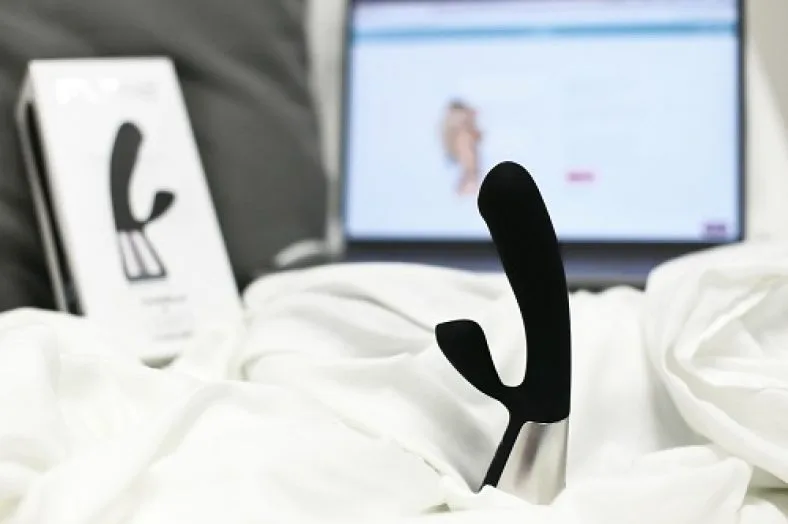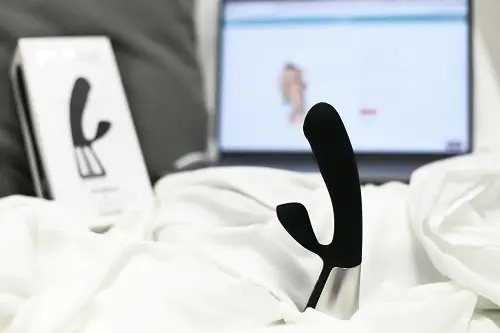 The design of the Fuse
The material is smooth and silky while the toy itself is nice and firm. I don't like it when a toy is coarse or when it isn't firm enough.
I want to make sure I get the right amount of pleasure with the right amount of comfort, and I would say the Fuse gives me exactly that.
I also think the design is perfect for me. I've had toys before with designs that would just not feel right for one reason or another. This one is different.
I really have no complaints about the sensations or the material. Also, while the toy is nice and powerful, I can use it with discretion.
As I said, I often use it while traveling and I don't want to have to worry about the other rooms hearing what I'm up to. Thankfully, this toy is quiet enough where I don't even think twice about it.
I can use it as much as I want without anyone knowing. That adds peace of mind that can really enhance the experience.
I don't need room service knocking on my door while being able to hear what I'm up to. I think that's the last thing anyone needs.
Other features of the Fuse
The toy also travels well. It's compact enough for travel while being sizable enough to maximize the pleasure.
I'm not a big fan of toys that are too small because I find them to be often lacking in power.
Well, despite the Fuse's power, it has an amazing battery life. I can go on a business trip with the charger, and I don't have to worry about it dying on me.
I could use it every single night and would get home, and it would still work. It also has the same powerful vibration that it started with.
I can't speak highly enough about the power and the sensation. It also helps that the toy has a good texture.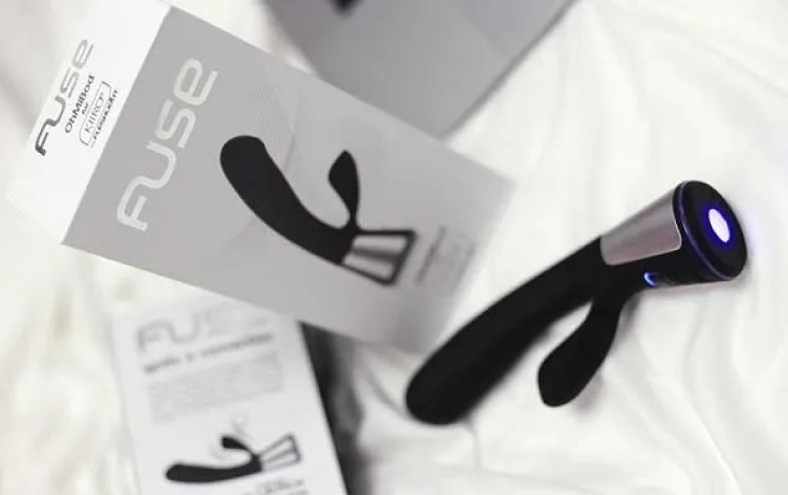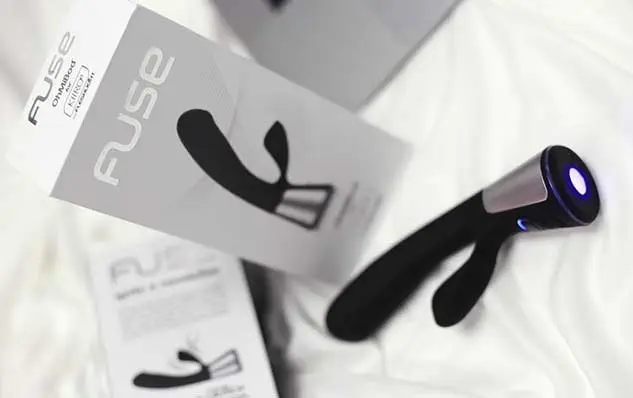 Conclusion
Overall, I think the Fuse is one of the best toys I've ever used. And I don't mean it's one of the best Bluetooth enabled toys, I mean it's one of the best out of all the toys I use.
Some of those reasons are personal reasons. For example, the design is ideal for me and is precisely what I'm looking for in a toy.
But other reasons are just because it's a good product. The battery life is long, the material is firm yet silky to the touch, and the app works well and is well designed.
I would recommend this toy to anyone looking for something powerful that offers a great sensation.
And if you're looking for something to use long-distance and that has great Bluetooth connectivity, I'd recommend it even more.
While that's why I initially bought it, I would now consider that an added bonus on top of an already great product.