Among the many, many, many reasons to pick up one—or more—of the current crop of state-of-the-art smart sex toys is their ability to connect with similar toys for long-distance sex play experiences wirelessly, to groove on their ultra-fine engineering and design, and through their dedicated apps or websites create your own customized vibration and oscillation playlists for them.
But arguably, the topper is that, for the first time ever, they can be linked to the sexy happenings in adult entertainment videos so users can feel what they'd previously only been able to watch.
And when you talk about this kind of technology, at the top of that list is Kiiroo: who's finely-made and ultra-intelligent products have become a celebrated favorite for these types of immersive, erotic experiences.
But which, I hear you ask, sites are the gosh-darned interactive porn sites—specifically for those with Kiiroo toys?
Well, buckle up because I'm here with my recommendations, their good and perhaps not-so-good points, what to consider in your site searches, and then our final opinion on which scores the highest overall.
---
If you don't have time to go through the entire post right now, here are the 3 best Kiiroo-compatible interactive porn sites!
Interactive Site
Key Features
Score

1

Badge

FeelXVideos

3000+ High-quality, x-rated, interactive videos
Pair your device in seconds to the on-screen action ( no lag or delay)
Not only VR: 100% entirely interactive video content

Check Price

2

Naughty America VR

700+ interactive & VR videos
Automatically synced experience, matching on-screen action
Includes content with binaural audio, 60 fps and 180° action

Check Price

3

WANKZ VR

600+ VR videos and 150+ interactive experiences
7K+, 60 fps immersive sex videos
All VR headsets are supported

Check Price
What Are Kiiroo-compatible Interactive Porn Sites And What Makes Them Interesting?
If there's a problem with the massive increase in both smart sex toys and sites that support interactive adult content, it's that—to date at any rate—there's no established universal format. This means that what works for one toy on this or that particular site may not perform well on another.
Equally, how toy and site connect up isn't set in digital stone. Though this might sound intimidating, especially for those new to these kinds of activities, don't push the panic button quite yet as—in a further credit to how great they are as a company—Kiiroo has their own recommended sites page. However, there are a few good ones that aren't, for some reason, listed—meaning that they still could be worth playing around with.
But Kiiroo isn't just known and respected, for their hardware, as the software they've developed for interactive porn is just as well-engineered. Once you've purchased one of their toys, and it doesn't matter which as long as it's Bluetooth enabled, just install their FeelConnect app on your Android or iPhone. Then put the toy into Bluetooth standby mode, look for it in the app, and that's it!
However—and don't worry, it's not a big, however—it appears that Kiiroo is in the process of updating their app, the most recent interaction being FeelConnect 3, so you might want to wait until they get the last few software bugs squashed before trying it out.
To set up the porn site interactivity, open the app, and then, using your smartphone camera snap a shot of the QR Code associated with the video you want to play with. This should then open the site in the app, and through coding in the video, make your selected toy do its thing in sync with what's happening in it.
Meanwhile, while also using Bluetooth, some sites bypass the app and instead deliver the vibes to toys like those from Kiiroo straight from your home computer—if, naturally, their software is supported and your home set-up has Bluetooth. Fortunately, these sites are typically very good at being upfront about what they need to run—through now and again, it might take some digging around or a brief chat with their customer service folks.
About content, many porn sites—like a few listed below—host exclusively interactive content; there are others that have a section put aside for them while also featuring content of the non-interactive variety. Which is my way of saying to be sure the video you want to watch is actually tagged as sextoy integration possible before getting all frustrated trying to make it do what it wasn't built for.
FeelMe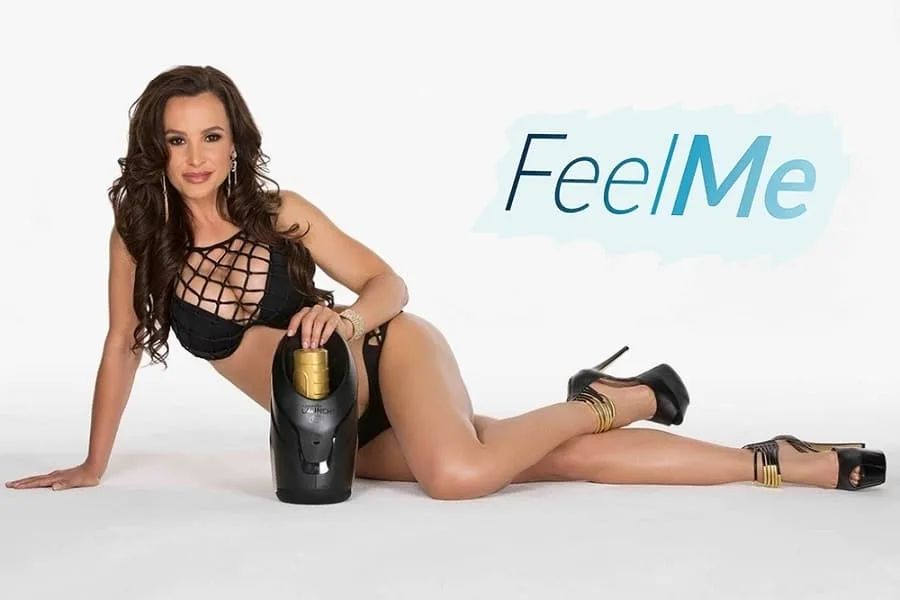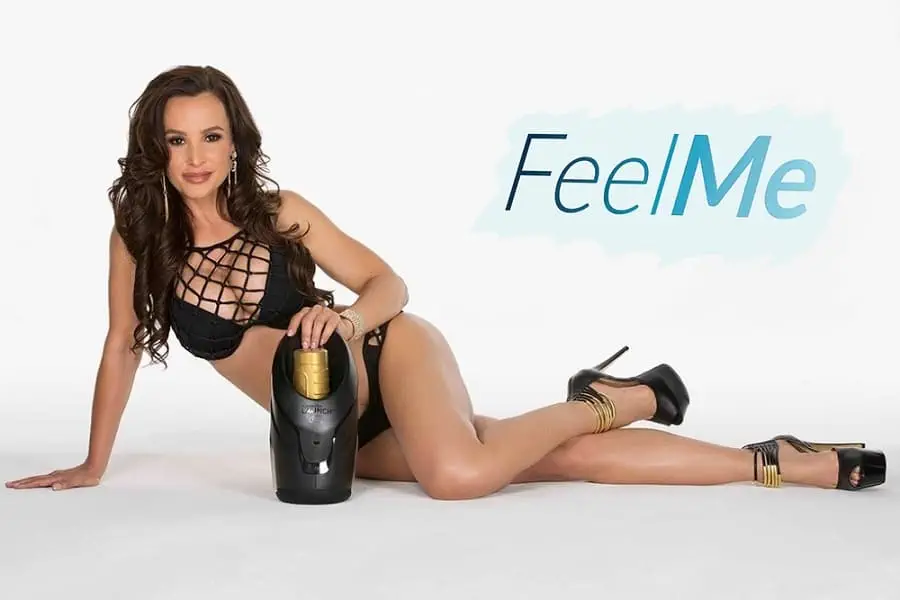 A great sign you've found one of—if not the—perfect Kiirroo sextoy porn content site is when you see, right there along the top of it in big, bold letters, an entire section devoted to their products.
Which is just what FeelMe does and why it's here on our list. Better yet, it's not just a list of videos or some such but instead a mini-catalog of some of their finest products.
For the video content itself, FeelMe is broken up into sections that'll switch on any interactive sextech enthusiast: Live Cams, which is linked to Kiiroo's KiirooLive site where users can interact with the performers; Videos, which clicks over to content provided by FeelXVideos; and then for the ultra-immersive interactive good time links to FeelVRPorn for those with virtual reality rigs.
If you haven't guessed it already, FeelMe is more a gateway to other interactive sites than a place with its own content. Before you grumble about this, we've included it on our list because of that very reason: that it works very well as a portal to Kiiroo-dedicated interactive content, and so takes a lot of the guesswork out of trying to figure out what sites work best with their products.
Excellently put-together site that puts the most suitable interactive-content sites together under one roof, with a bonus of having a mini-Kiiroo store, making it a one-stop-shop for buying the right sextech hardware—and then take you to where you can use it for interactive porn fun.
As a portal, they don't have their own content, which adds a big step between finding something exciting and getting to the video. They also don't have a large selection of listed videos, but considering it as a tease for what these other sites offer, it can be forgiven.
FeelXVideos


Next is a site we already mentioned, but is well worth an entry as FeelXVideos is routinely listed as a star-of-stars when it comes to interactive porn, including by Kiiroo itself—which is always a good sign!
Boasting a whopping 2185 videos, many of them featuring celebrity porn actresses like Lisa Ann, Tanya Tate, and Romi Rain, to name only a few, FeelXVideos has practically everything for everyone when it comes to explicit, interactive porn.
This is only what FeelXVideos about, as the entire site has Kiiroo-supported content and zip else—unlike other sites that mix in non-supported videos with supported ones, as we mentioned above.
A professionally executed and maintained site that makes you feel safe and secure—as well as excited by all its explicit videos. This know-very-well-what-they're-doing feeling is also right there in how they approach sextech interactivity, which is reflected in how they feature it everywhere on the site—including a shop where you can buy suitable toys.
Alas, this is a paysite, so if you're curious, you'll first have to shell out coinage to see what's there. In fact, I'd say this is a big negative as no one likes financially committing themselves to a monthly plan only to realize that there's nothing they're interested in.
➡️ Click here to check the price of FeelXVideos and get 50% OFF your 1st month!
Naughty America


Of all the sites out there, one that stands out—and keeps standing out, for that matter—is Naughty America, doubly so how they keep upping the ante when it comes to interactive technology.
From experiments with virtual and even augmented reality animated models, digitizing porn stars, and other forms of remarkably unique content, Naughty America's always worth a look-see—if only to see what wild new sextech stuff they've managed to come up with.
And they are no stranger to Kiiroo products, currently listing 73 videos tech-compatible videos. And if VR and smart toys are your things, they have you covered there as well—though I'm not sure how many of those are interactive.
If you like porn—any kind of porn—then Naughty America should be on your porn bucket list to explore. Doubly so, if you're looking for Kiiroo-supported interactive stuff. The fun doesn't stop there, though, as Naughty America's envelope-pushing experiments can be a blast in and of themselves.
While a pay-to-play site, they also get points for, unlike FeelXVideos, you can see a little of the content before buying—though it's only a single, static screenshot.
It's also not as dedicated to Kiiroo-specific interactive videos as others here are, though they do have a special section for that kind of content, so they don't necessarily feel absently tacked on.
➡️ Click here to check the price of Naughty America VR!
WankzVR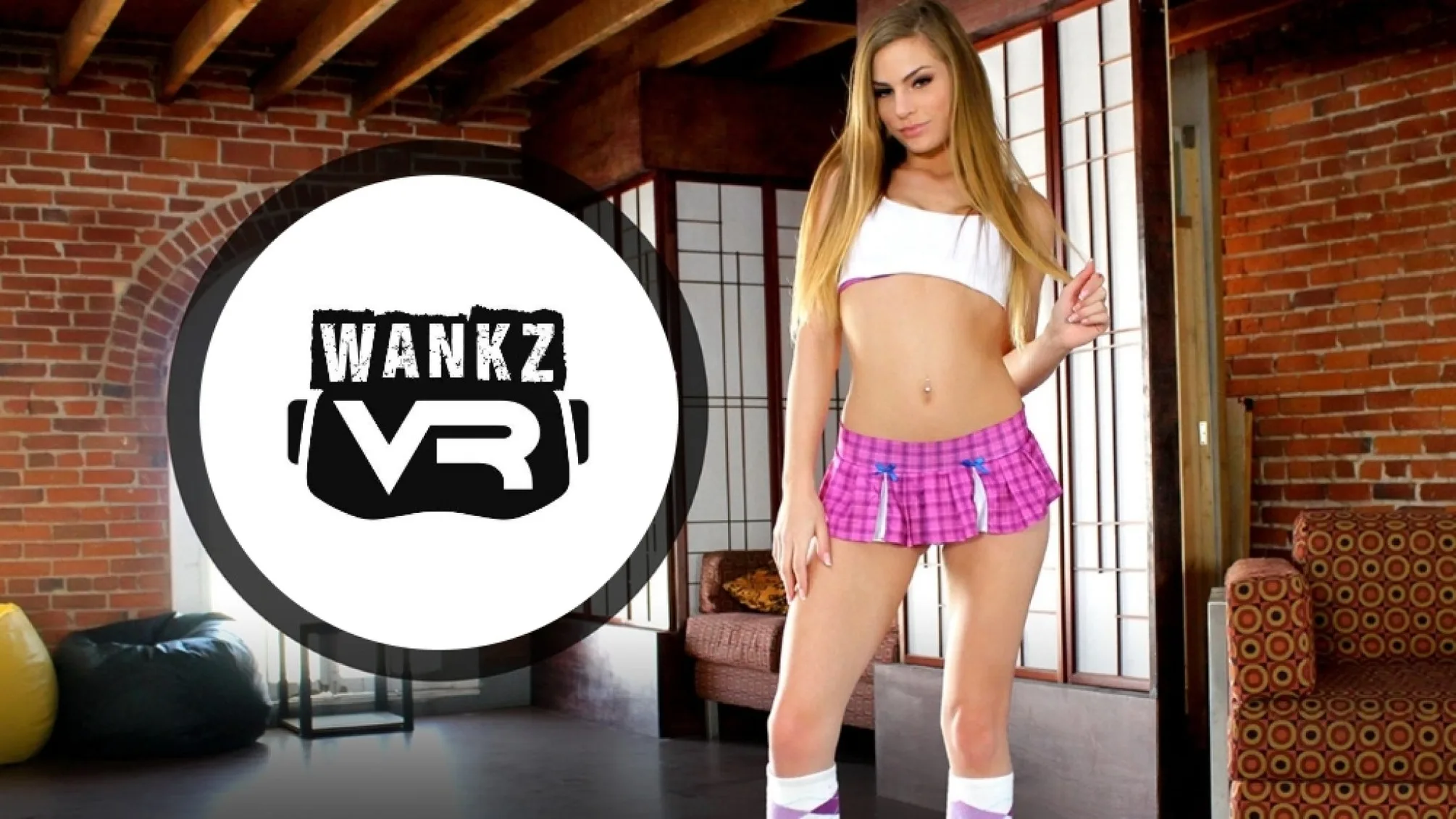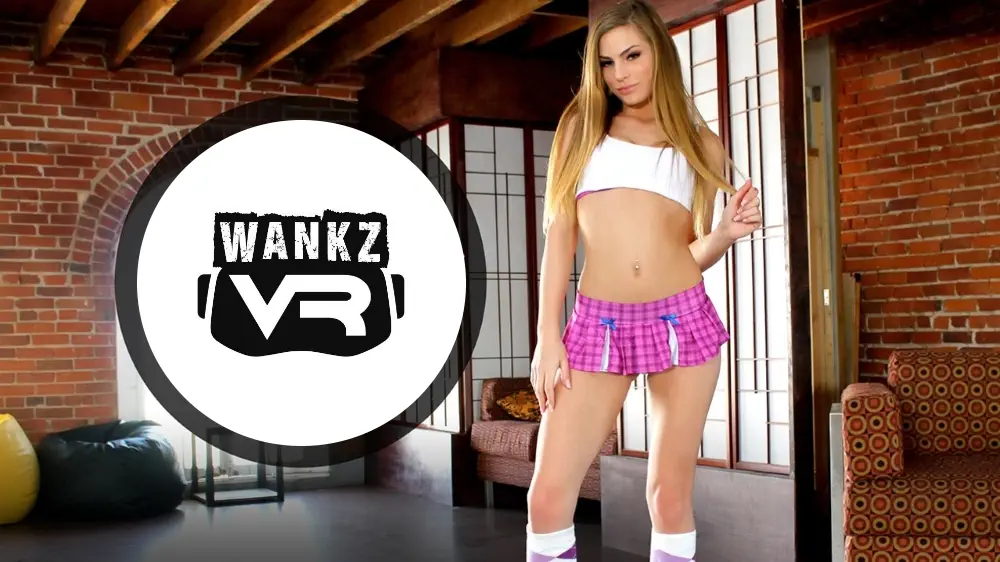 Getting close to the end of my suggestions, here's another virtual reality–and delightfully intractable site–to consider.
In my mind, WankzVR stands out, slightly at any rate, from the competition because it has a whole category dedicated to interactive videos. Icing on the cake, it also features a superbly well-done Help Center that covers not only the various VR rigs they support but what interactive toys they do or don't support.
As for content, they lean towards the usual side of porn but still have enough videos–and of enough kinds of videos–to sate most people, though only if they're on the heteronormative side of things, alas.
One of the best information pages I've ever seen, a remarkably good amount and variety of content, and a section dedicated to solely interactive videos.
Alas, it's another subscription site–though in their defense, they have a two-day pass, as opposed to others that start at a month and go up from there.
➡️ Click here to get unlimited access to Wankz VR!
FeelVRPorn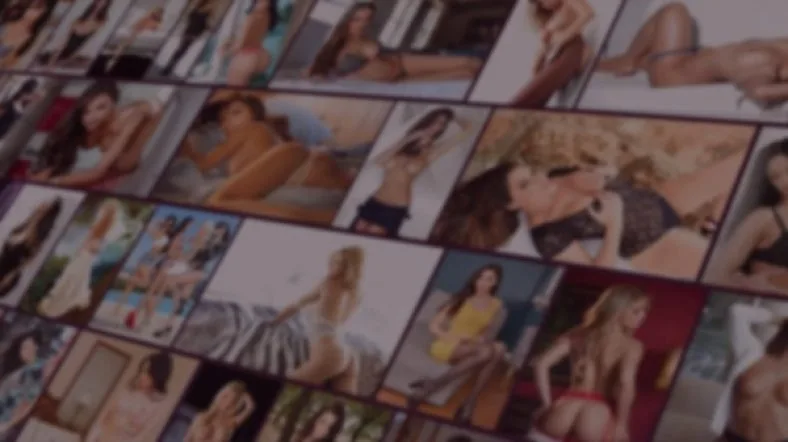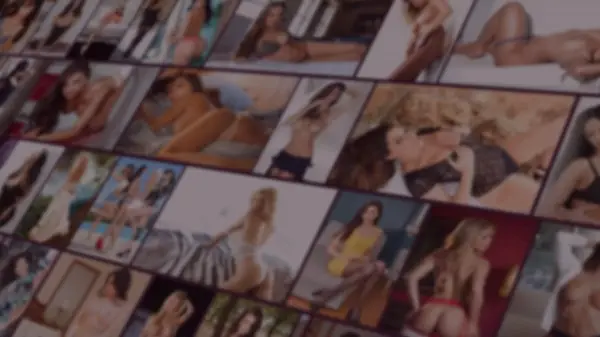 Last but not least, another featured site from FeelMe, and–as this is apparently the future of porn, reflected by how many sites are focusing on it–all about virtual reality.
What separates FeelVRPorn from its brethren is it proudly wears its Kiiroo interactivity affiliation on its sleeve: making it one of the top go-to sites for those equally into these two great techs that are extra-fun when put together.
They are also unique in that while they work on a subscription basis, anyone can give their content a whirl via their one-month free offer–and such a sweet deal it honestly made my eyes pop out.
As a member of that impressive cadre of Kiiroo-affiliated sites, FeelVRPorn is automatically worth a look-see–if you like interactive porn, to be sure, but doubly-so if you like strapping on a VR rig. Their free one month tease is equally nothing to sneeze at, making it all-but a must-checkout site.
The main one is that though this offer is undoubtedly enticing, it still requires registration before you can sample what FeelVRPorn has to offer. If this makes you in any way nervous, and considering the unpleasant shenanigans some sites do with this kind of offer, some caution is to be expected you might want to try somewhere else first.
➡️ Click here to get unlimited access to FeelVRPorn for FREE for 30 days!
How To Pick The Perfect Kiiroo-Compatible Interactive Porn Sites?
If you want to set out on your own in pursuit of sextech see-as-well-as-feel adventures, there are a few things you probably should keep in mind before you do.
The first is that there's a big difference between a site advertising content as interactive and genuinely being so.
Not that they are intentionally deceptive or anything like that, but as the amount of action embedded in a video and—how effectively they're transmitted to your toy—isn't anywhere close to being universal even if you can get them to sync up the result might be far less than you hoped for.
To avoid this possible disappointment, stick to sites and content that explicitly say it's Kiiroo-supported—and extra-recommended when they are either solely dedicated to their products or have a page for only this kind of content.
Next, you have to factor in, for lack of a better word, I'd call customer experience. This can be anything from if they have their videos locked behind an exclusively subscription-based payment plan—as opposed to pay-per-view—or if they provide well-thought-out guides to connecting your toy to their site.
Lastly, take a look at the quality and quantity of their content. For instance, if you queer videos, then VirtualRealGay is probably more your cup of tea versus predominantly heteronormative ones that might if you're fortunate, have one or two that sort-of, kind-of, might be hot.
This is true for kinksters as well. On this—and dipping into personal territory for a sec—BDSM folx like myself need to start banging on interactive content providers' doors asking … no demanding this ultra-cool kind of sextech need gets its kink on. Vanilla's fine and all, but a hit of cayenne pepper—or black leather—is sorely needed.
The verdict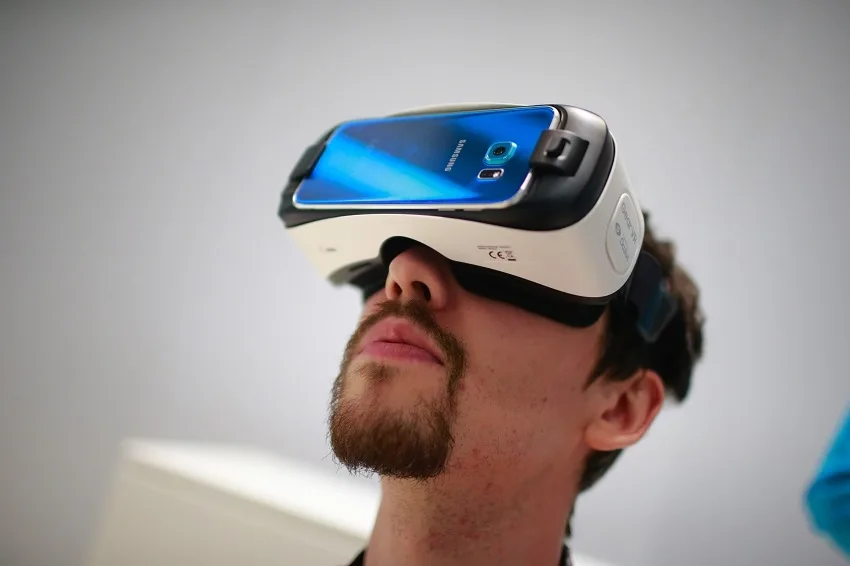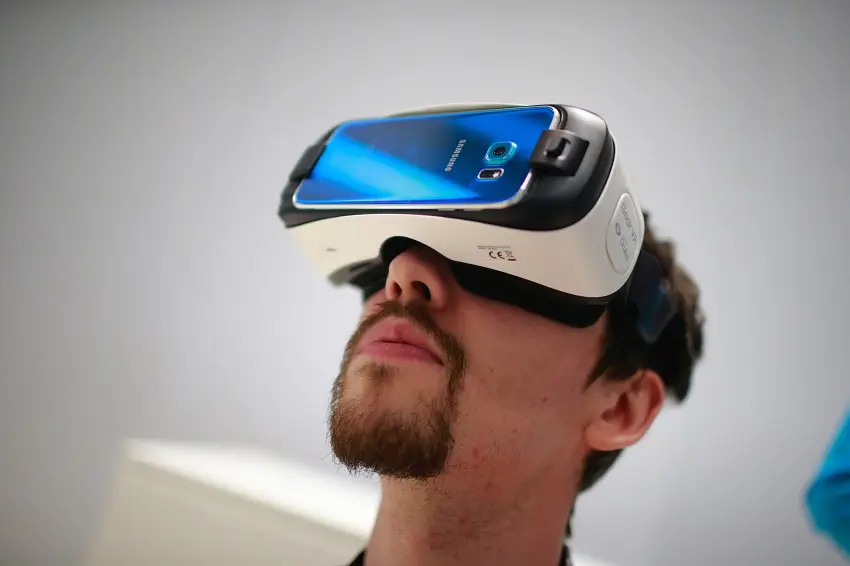 Since this article's all about the luscious, sensual, and sensory side of sextech—and how groovy it is to live in a future where adult performers can digitally reach out and touch us—imagine me reaching into a satin-lined fedora to pluck out a crisply-crinkled slip of paper and, after delicately unfolding it, saying in my lusciously dulcet tones: "We have a winner!"
Okay, I didn't just pluck our Best-of-the-best selection out of a hat—but didn't it make a diverting little lead-in?
Kidding aside, of all the sites we've featured, FeelMe gets the top spot. Agreed, it doesn't have any content of its own, but what it does do is be the perfect jumping-off point for sites that are all about Kiiroo-compatible interactive content.
Using it, you don't have to worry about finding a hot clip or movie only, to your annoyance, finding that it either doesn't work with any sextoy or just doesn't work well with those from Kiiroo.
It also scores as a gateway to all kinds of content: videos, for sure, but also where camgirls put on their sexy shows, virtual reality for users with anything from high-end rigs to smartphone-based headsets, interactive porn videos, and—the icing on the cake—their very own store offering many of Kiiroo's brainy sex toys.
As I said at the start of this article, high-quality design and manufacturing, frequently done with the aid of sexologists and specialists in the art of physical pleasure, allowing lovers to stay happily intimate even when they're half a world away from one another, and then there's what you're here for the possibility to experience what it's like to be part of the action in a porn video.
But there's yet another reason to be excited about sextech, reflected perfectly in Kiiroo's dedication to producing state-of-the-art toys that do all of this superbly.
It's that this is only the beginning. At this rate, there's a good chance that before too long, we'll be able to interact with porn like never before, possibly to a point where the line between a performer and their audience becomes practically indistinguishable.
Until then, have fun with sites like these—and especially with a fine Kiiroo toy—and as you do, think that by supporting both, you're doing your bit to make this sexual world of tomorrow a reality.