In the past year alone, virtual reality porn has grown over 300% taking the top of most charts by storm. Furthermore, the technology moving so fast towards the feel territory and away from the watch territory makes it easier than ever to access fully-immersive, adult entertainment experiences.
FeelVRPorn, a site from FeelMe, created by Datoro Media, is exclusively dedicated to 3-d experiences and offers full compatibility with smart sex toys for men and women. If you really want to know what technology is capable of in the porn industry, buckle up because this is the ultimate FeelVRPorn review.
Are you ready to experience adult entertainment like never before? Let's do this!
What is FeelVRPorn?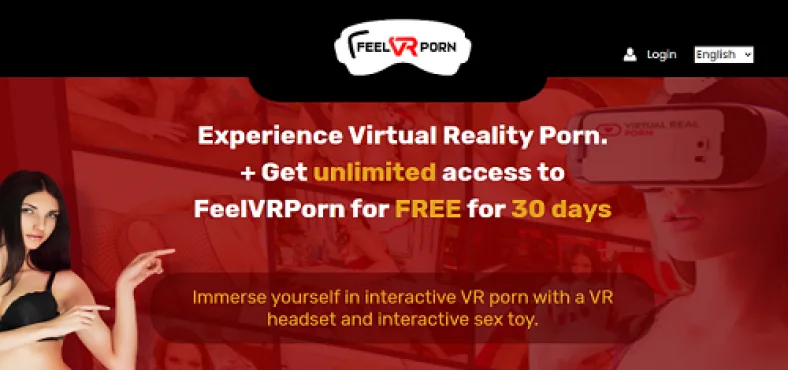 FeelVRPorn is the new platform that Datoro Media created for the US market. This platform involves exclusive 3-d content that is compatible with most virtual reality headsets and sexual toys available today. Furthermore, you can connect it all to the content you are watching and let the magic happen without you moving one finger.
This is to say that FellVPorn, when used with the right tools, is the ultimate immersive porn experience. According to FeelVRPorn, the current content includes porn videos in the following categories:
MILF
Stepmom
Stepsister
Teens
Asian
Lesbian
Anal
Threesome
All of these videos can be accessed from a POV perspective. According to the company, all the major porn stars and porn studios provide material and the subscription gives you access to new material every week. Moreover, the new content is uploaded according to the search results.
There are not only over 100 new videos a week, but they are also themed according to what users have searched the most.
At this moment, the membership grants access to over 1,000 interactive porn videos, and all of them are compatible with most sex toys and VR headsets. Finally, all of this happens on a secure platform that is SSL certified and encrypted in 256 bits.
The evolution of POV
We can't discuss what FeelVRPorn is without explaining its predecessor in regular 2-d porn, POV movies. The acronym POV stands for Point Of View and, as its name indicates, makes the viewer experience the images from the perspective of the protagonist, simulating what he or she would be watching.
Needless to say that this meant a huge leap forward in the porn industry and is, nowadays, the most widely used angle in the market. Just type "POV" in your favorite porn site and you'll see thousands of results within seconds.
Fast forward to now, what changed?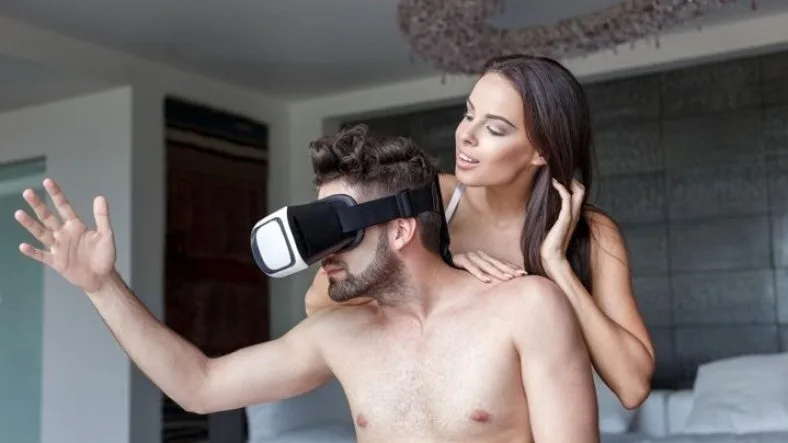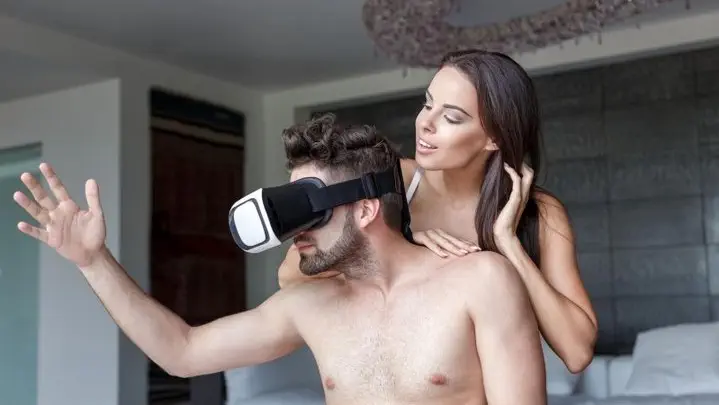 Although POV was indeed a huge step forward for the porn industry, the 3-d experience is a whole new plateau. Thanks to the technology developed by companies such as Oculus, and Kiiroo, among others, the idea of a 3-d kit you can use at home is now a reality.
Adding to the goggles, the sex toys by different brands connected to the content are a new way of enjoying porn as if you were actually there. Indeed, sex toys for men and women are designed to emulate the experience they are watching in the videos. Some of the men masturbators work with vibration while others have contracting rings that simulate the sexual interaction.
In the case of women, the vibrators also replicate the sensation that the sexual interaction would provoke, thus, they can feel closer to what the actress is feeling.
These types of devices are called teledildonics and were initially designed to have interactive sex with your partner while being away from each other. Platforms like FeelVRPorn take that concept to the next level but don´t override that possibility.
What changed in porn thanks to the joint effort of technology in filming and experiencing is that adult entertainment has become more about feeling than watching. It was unthinkable only a decade ago to have this kind of technology for pleasure and it will surely become more common in the upcoming years.
Key Features & Benefits
The FeelVRPorn platform was developed to outdo all the current virtual platforms available. With a big investment by Datoro Media (one of the leading adult entertainment companies worldwide), they managed to put together a very attractive and convenient package.
Let's take a look at the most important features and benefits.
Private billing
Private billing is a very important aspect of any porn subscription and couldn't be left out of the package by Datoro Media. What private billing means is that the name that appears on your credit card statement won't be recognizable as porn. This means that if your credit card statement was to fall into wrong hands, nobody would know you're paying the membership for a porn site.
Furthermore, the company also offers a strong data privacy policy that allows you to keep your identity secret and safe from data theft and public knowledge. This way you can enjoy the best porn experience in stealth mode; nobody needs to know about it except for you.
The largest selection of interactive videos on the internet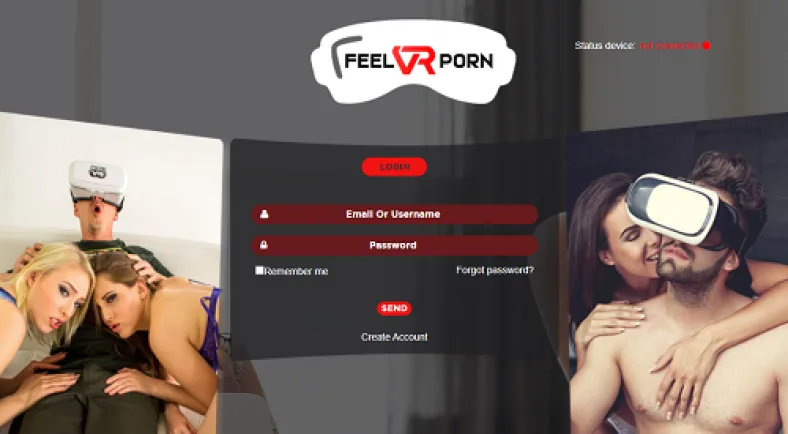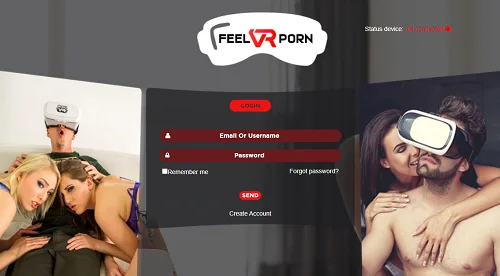 With over 1000 videos uploaded and more than 100 coming every week, no other site on the internet offers you so much variety. As you can imagine, the gear to roll 3-d immersive video and the technology to translate that into the actions performed by your sex toy are not cheap or abundant.
Paying for a membership on a site that will allow you to choose from such a variety helps to keep it interesting. Moreover, the addition of finely-curated new videos every week will keep your interest going for long.
A 30-day free trial
This is another key feature of the platform that allows you to do a test ride before committing one cent for it. As long as you have the right tools (VR googles and a smart sex toy), you can enjoy all the videos on the platform for free for 30 days.
Once the trial period expires, the subscription will be generated automatically and you will be billed on your credit card. If you don't wish to continue with the service, you can cancel anytime you like; the option is available online 24/7.
Wide compatibility
The FeelVRPorn platform is compatible with most teledildonic toys in the market and most 3-d goggles. This is of paramount importance because it is the most expensive part of the combo. You shouldn't have to buy a new toy or glasses just to use FeelVRPorn.
If that was the case, you would definitely be paying much more for the service than it's being advertised. Indeed, at the FeelVRPorn website, you get a link that will take you to the site of a teledildonic manufacturer called Kiiroo where you can even buy a full set including the sex toy and the 3-d goggles.
Immersive experience
The experience offered by the FeelVRPorn platform is of full immersion. If you haven't yet experienced 3-d porn, you'll be amazed by the level of reality that it can take you to. Moreover, adding the sex toy to the goggles is taking the experience as far as technology allows us today.
In other words, there is no other way in 2021 to experience porn with more intensity than using a platform like FeelVRPorn. As an advantage against other, similar platforms, the diversity of the content and the number of new videos being uploaded every week will keep your interest going. This will make your membership a more enjoyable experience in the long run.
How does FeelVRPorn work?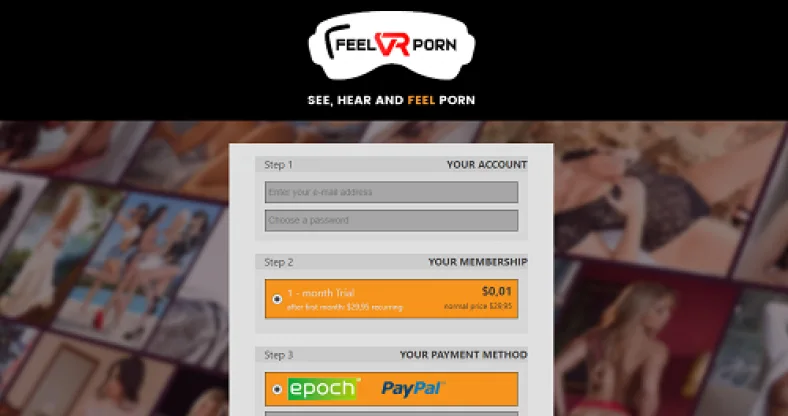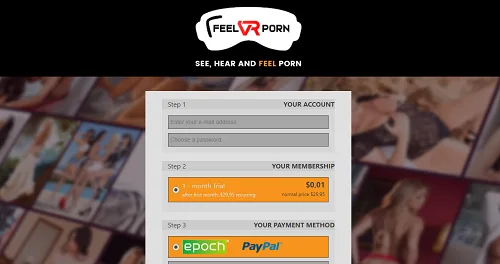 Like many other porn sites in the world, FeelVRPorn works with a membership that allows you to access exclusive content. Although you have a 30-day free trial period to test the site, you need to become a member afterward to enjoy the material.
Once you become a member, you have access to 1,000+ interactive pieces. I wouldn't call them "videos" because they are closer to an active "experience" than to a passive one. The site's content will allow you to link the VR headset of your choice and your sex toy to start getting immersed.
The link is very easy to perform, and once the experience starts, your toy will allow you to feel the sensations that the person filming the 3-d content must have felt. The result is a superbly real session that will surely take self-pleasure to a whole new plateau for you.
Sex toy compatibility, which is the best option available?
Now that you know what the site is and how it works, let's take a look at the tools of the trade, AKA, the toys. The site recommends a smart toys brand that is considered by most as the best in the world today.
Introducing Kiiroo
Kiiroo is a teledildonic brand founded in 2013 in Amsterdam, Holland to break the barrier of distance in matters of love and sex. In other words, to make intimate digital connections more intimate.
They design and build smart sex toys for men and women that are fully compatible with the FeelVRPorn platform; hence, you can expect to enjoy the full potential of the site with them. It happens quite a bit that either of the parts is faulty and hence you end up getting less than what you paid for.
Sometimes you'll get a smart sex toy and sadly find out that the content you are accessing is poorly made and you´re not feeling a lot. With this match made in heaven, you can rest assured that you'll get plenty of sensations with the experience you choose to feel.
FeelVRPorn Pros
Let's go through the best aspects of choosing a membership with FeelVRPorn:
High-quality content
FeelVRPorn works with the major porn studios in the world and offers those with a membership the highest-quality content available on the internet. Unlike other sites that feature a "virtual reality section" among traditional porn, FeelVRPorn is an entire site dedicated to that kind of content, thus offering only top-notch experiences.
Diversity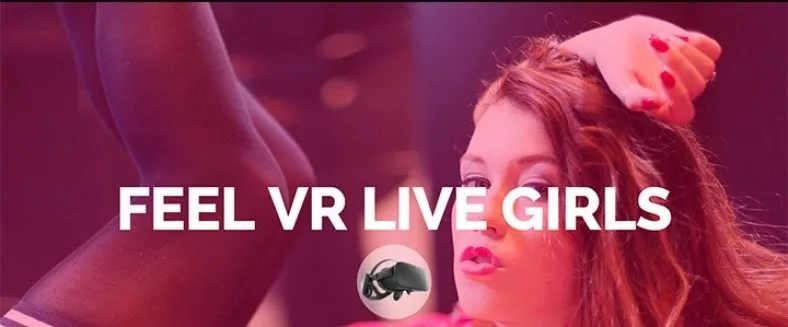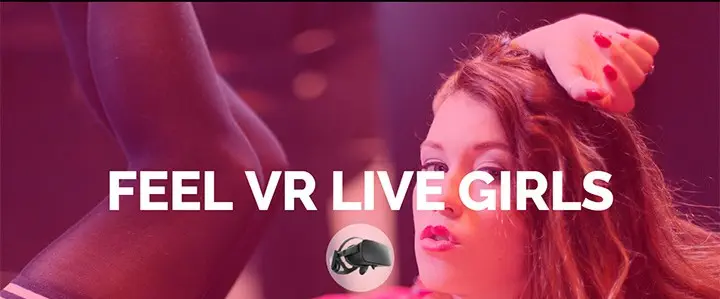 FeelVRPorn offers the biggest collection of 3-d content on the internet today. Divided into popular categories and with 100+ new videos being uploaded every week, there´s no way you´ll get bored anytime soon.
Compatibility
FeelVRPorn is compatible with most smart sex toys in the market as well as 3-d goggles, including Oculus Rift, Oculus Go, Oculus Quest, Play Station VR, HTC Vive, Gear VR, and Windows Mixed Reality.
30-day free trial
Although it is a members-only site, the 30-day trial is a great way to test-drive the material. Once you have your 3-d goggles and your smart sex toy, there's no better way to try them out than getting a free ride.
Discreet billing
The discreet billing policy held by FeelVRPorn is to appear in your credit card statement under a different name so nobody but you know about your subscription.
SSL Certification & 256-bit encryption
In a world where information is a business, keeping yours secure is a must. FeelVRPorn is encrypted in 256 bits and proudly holds an SSL certification. Your data will be kept anonymous and secure.
FeelVRPorn Cons
Now that we've gone through the best aspects of the site, let´s take a look at the potential cons it might have.
Registration for the trial
The only con that this site might have to the eyes of the consumer is that although the trial is free for 30 days, you still have to register and give them your information. This can make you a little hesitant of taking advantage of the trial.
Verdict
FeelVRPorn is the future of the industry. With more 3-d, VR-ready content than any other site and wide compatibility with smart toys and 3-d goggles, the experiences it offers to the users are uncanny. Furthermore, the 30-day trial (although you have to give up your info) is the ideal test drive to see if you love being immersed in the situation and if there is enough kinky material for you.
If you own the right gear and are looking for a site that can give you the broadest catalog and that assures you full compatibility, then FeelVRPorn is the way to go. Take the 30-day trial today and fulfill your wildest dreams digitally.