Finding a site where you can watch high-quality porn is not always easy especially if you are looking for one that features interactive videos that allow the integration of a high-tech sex toy to your experience.
Read on for an honest and unbiased review on FeelMe, one of the platforms that offer interactive scenes, to help you determine if it is worth a try.
What is it?
FeelMe is a subscription-based interactive porn site that allows users to integrate their sex toys into their experiences. The platform is divided into channels that users can subscribe to. Alternatively, you can buy videos separately instead of having to subscribe to a whole channel.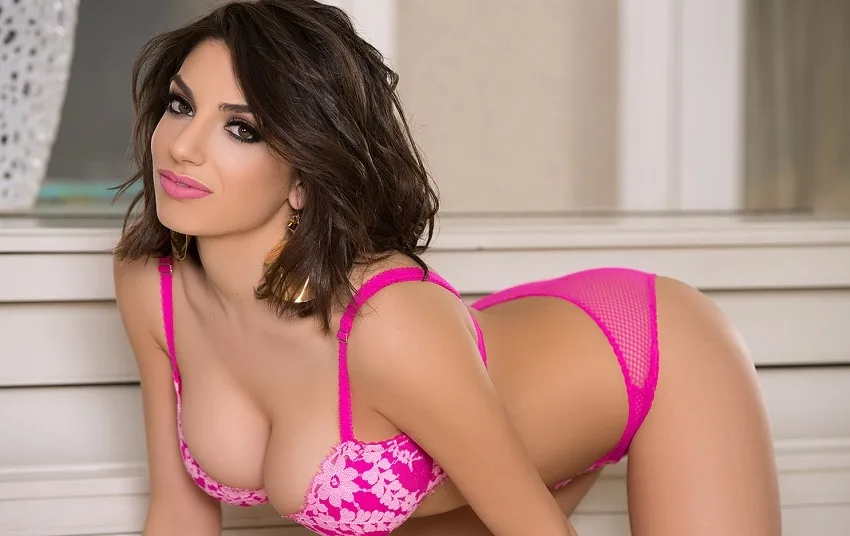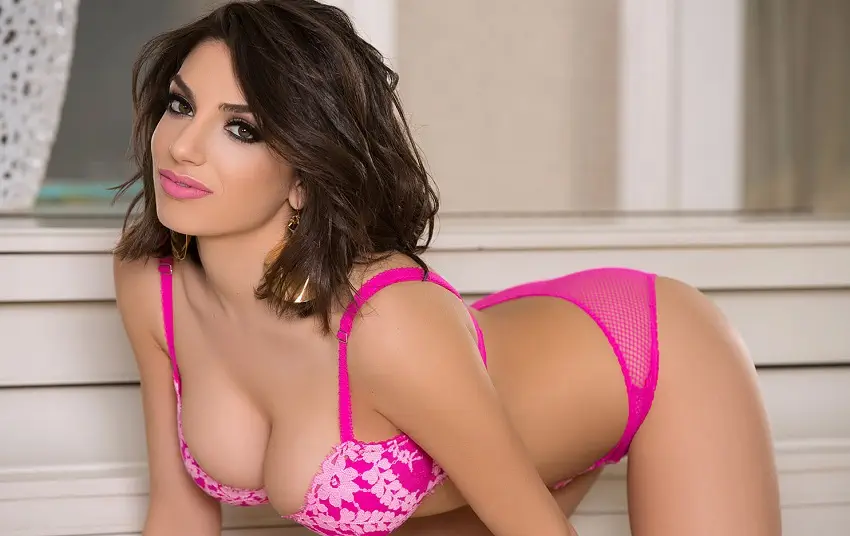 Features
Feel Videos
Connect your interactive device to one of the FeelMe channels to enjoy simulated sex in real-time.
The compatible toy that you are using will sync to the content you are viewing and make it feel like you are interacting with the stars on your screen.
Feel Virtual Reality
Connect your device and select the virtual reality video that you want to view for a truly immersive experience.
Feel Webcams
The wide selection of webcam sites on FeelMe allows you to experience real-time intimacy with a webcam model of your choice.
POV style videos
There is an array of virtual reality videos on FeelMe that are shot in POV style in 360 and 180 degrees. This helps to make your simulated sex experience more realistic.
Easy to find scenes
Find scenes on FeelMe by scrolling through the 'latest' and 'most popular' videos or looking up the name of your favorite performer. You can also search for scenes by category, or if you know the exact video you want to watch, enter the keyword in the search bar.
A large collection of porn videos
FeelMe has a massive collection of porn videos that fall under a variety of categories, including MILF, blowjob, and teen, among others.
New videos added daily
There are new videos added to the site daily, so there is always something new to discover and explore.
Support for a variety of interactive sex toys
FeelMe is compatible with a variety of sex toys, including the Launch, Titan, Onyx2, Cowgirl, Sync, Gala, Nova, and many more.
A wide array of performers
There is a wide variety of performers featured in the various videos found on the site, so you are likely to find content that appeals to you.
How does it work?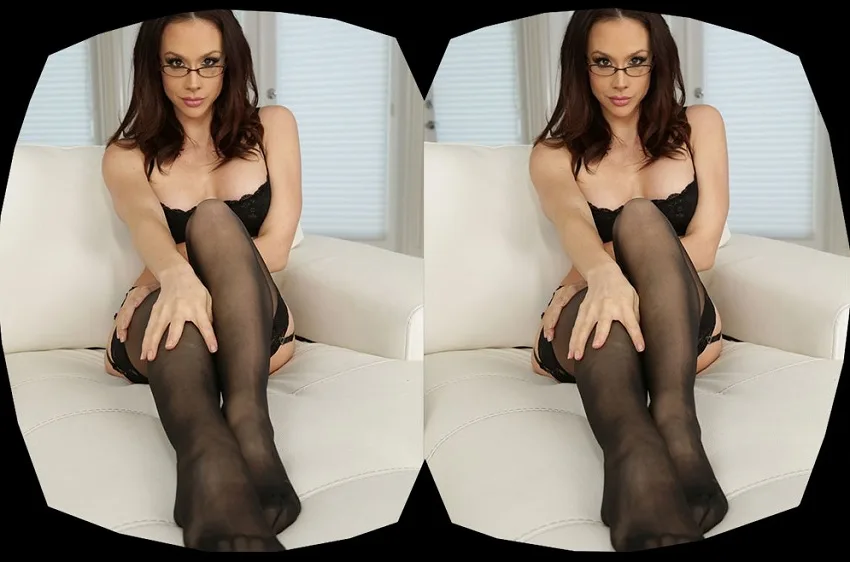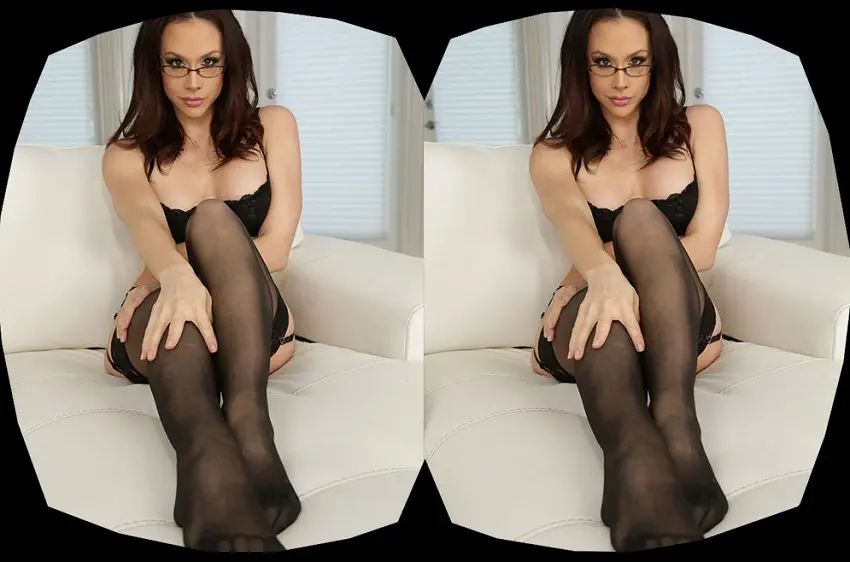 FeelMe is a subscription-based interactive porn site. As a registered user, you have the opportunity to integrate your sex toys into your porn viewing experience. You can either opt to subscribe to specific channels or buy videos separately instead of having to subscribe to a whole channel.
FeelMe is compatible with all types of virtual reality headsets that are smartphone-based. However, it is not compatible with the HTC Vive, Oculus Rift, and PlayStation VR. The Samsung Gear is also compatible only when you avoid the Samsung Gear Oculus home screen. You might want to try installing another software that will block the Oculus home screen.
As has been mentioned, FeelMe is a subscription-based platform that has several channels that users can subscribe to. However, you cannot subscribe to all channels at once, which means that you will have to subscribe to each channel separately.
There are three ways you can experience the content on FeelMe:
Feel Videos
Opt to use your interactive device to simulate intercourse in real-time. The toy will the movements that you are viewing on the screen, making for a quite realistic interaction with the actors in the scenes.
Feel Virtual Reality
To enjoy the virtual reality aspect of FeelMe, connect your interactive sex toy and pick a virtual reality video you want to view. Immerse yourself in the action on the screen using your VR glasses.
Feel Webcams
Engage with your favorite webcam models using the various webcam sites that are hosted on FeelMe.
You also have the option to buy the videos separately instead of having to subscribe to the whole channel. Although it is not mandatory to have an interactive sex toy to subscribe to FeelMe, it is strongly advised that you have a compatible device to fully enjoy your experience.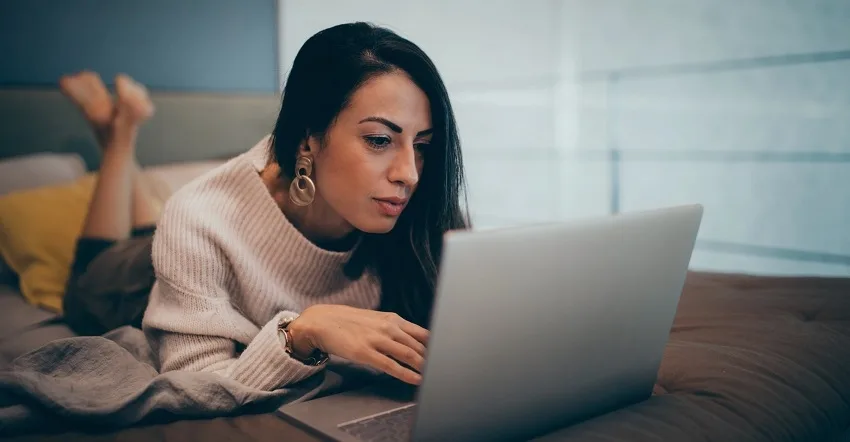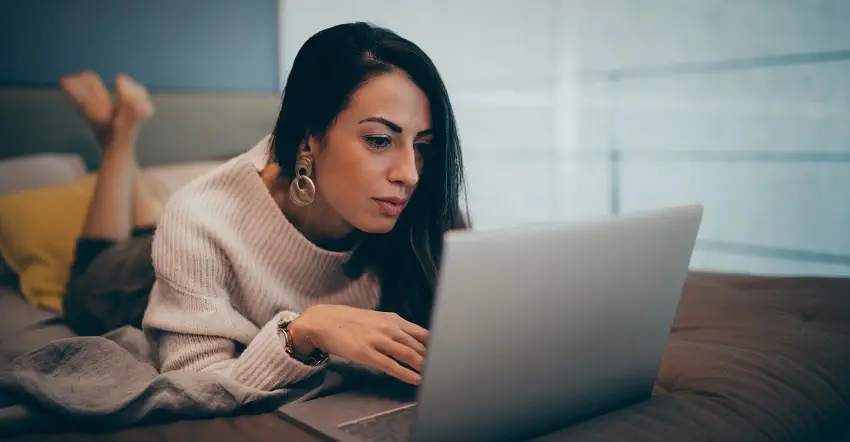 Here are some of the devices that you can connect to FeelMe:
blueMotion Nex 1: works with the OhMiBod Remote app, and can be synced to a video on the FeelMe site
blueMotion Nex 2: an upgrade of the blueMotion Nex 1 that is also compatible with FeelMe.
OhMiBod Lightshow: a Bluetooth-enabled vibrator by OhMiBod that you can wear in your underwear.
We-Vibe Rave: a G-spot stimulator
We-Vibe Sync: an adjustable vibrator that targets the G-spot and the clitoris.
We-Vibe Gala: a clitoral stimulator
We-Vibe Nova: combines clitoral vibration with G-spot stimulation
We-Vibe Pivot: a ring that stimulates the clitoris during sex as well as heightens the pleasure for both partners.
We-Vibe Ditto: a vibrating plug that provides anal stimulation
We-Vibe Jive: a wearable Bluetooth vibrator
We-Vibe Verge: a penis ring that is designed to help users have longer-lasting erections and more powerful orgasms
Kiiroo Onyx: a male masturbator that works without the need for movement from the user.
The Launch: fully automated male masturbator that is interactive.
Onyx2: a powerful male masturbator that is a follow-up to the Onyx
Kiiroo Pearl2 Purple and Black: a G-spot vibrator that features touch-sensitive technology.
OhMiBod Fuse Powered by Kiiroo: a vibrator from Kiiroo that is compatible with the Launch.
The Cowgirl: a riding style sex machine that has variable vibration and rotation intensities
Titan by Kiiroo: a handheld stroker that features touch-sensitive vibration technology
Connecting to your partner's device
There are two ways you can connect with a partner on the FeelConnect app:
Connect from a distance
Download the FeelConnect app from the app store or Google Play Store
Select the device you intend to connect with and then go to the Kiiroo website.
Scan the QR code by selecting "add a website" on the FeelConnect app.
Click on the "Feel share" option and a window to allow you to select between sharing and disconnecting.
When you click on "share", the app will provide you with several options on where you can share your private link with.
After sharing it with your partner, you will be then connected.
Connect in the same proximity
Download the FeelConnect app
Select "Connect a device" to connect your toy to that of your partner.
Once you confirm that the devices are connected, select "local connect"
How to connect your interactive sex toy to FeelConnect and/or Feel VR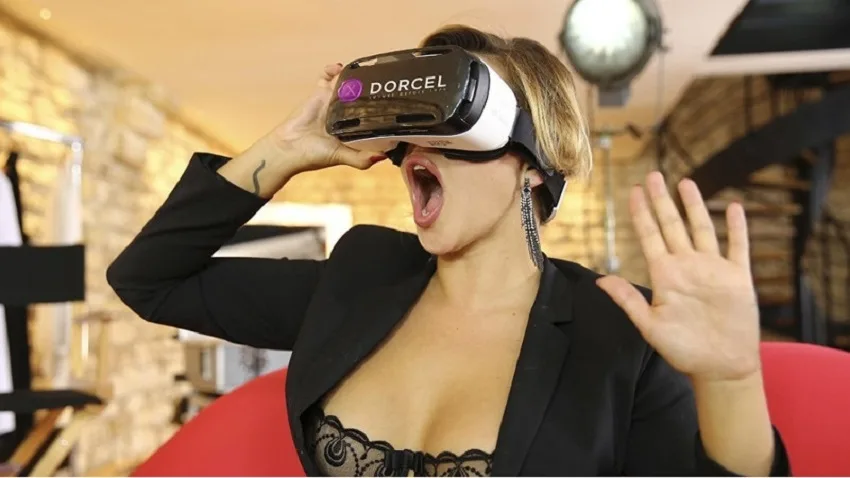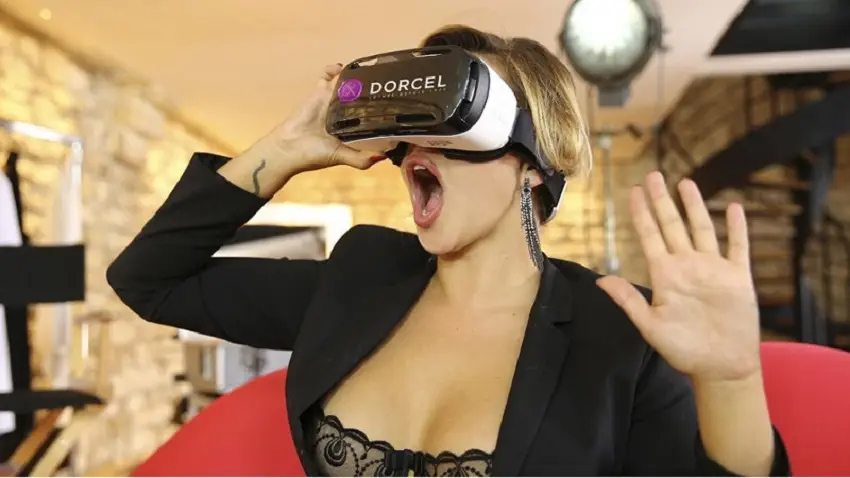 First, download the FeelConnect app from the app store or Google Play Store. Select the drop-down menu and tap on "connect a device". Ensure that your Bluetooth is on beforehand. Select the device that you want to connect with.
After you have successfully connected your device, go to the FeelMe website and register yourself. Once you have provided your details and registered, select the drop-down menu and click on "My Devices". Go back to the Feel Connect app on your smartphone and select "add a website" on the drop-down menu.
Scan the QR code that you will find on the FeelMe website to be connected. If you had previously been connected to the website, you won't need to go through the process of scanning the QR code again as you can simply open FeelConnect and get started.
The FeelConnect app will notify you when you get connected. Keep refreshing the "devices" page in FeelMe to get started.
It is worth noting that you cannot be connected to FeelConnect and watch the interactive videos on the same device. You will want to use one device to connect to FeelConnect and the other specifically for watching the content. For example, you can use FeelConnect on your phone and watch the videos on your computer.
My Experience using the site
The porn selection that is offered on FeelMe is quite impressive, with their catalog including scenes that have proven to be popular such as blowjob, POV, cowgirl, hardcore, and many others.
It can be a little overwhelming if you are a first time and not sure of what you want to watch, but once you familiarize yourself, it becomes easy to navigate the site.
The performers that are featured on these videos are mostly attractive blondes and brunettes with svelte model bodies. Although these are the most popular types of performers, I would have loved to see a more diverse spectrum of performers.
To test the accuracy of search results on the site, I typed in keywords for a specific category. Some of the results that I got back were highly irrelevant to what I was searching for. I found that the best of finding scenes accurately was by basing my search on the names of the performers.
I was pleased by the fact that FeelMe was compatible with my Onyx2, which I was excited to try out with the interactive videos.
It was undoubtedly impressive how the toy contracted in real-time with the movements of the performers on my screen. This significantly elevated my experience as it made it feel like I was having sex with my favorite actress even though everything was virtual.
In my experience, there were no drop-outs or lag issues as I was watching the content. Additionally, I did not experience delays that would throw my device out of sync and completely kill the mood, which is a problem with some sites that I have come across.
The synchronization with FeelMe responded well, and when I clicked off a scene, I didn't have to worry about my toy still being synced with the scene that I would have just closed. This is another issue that I have also found in similar sites.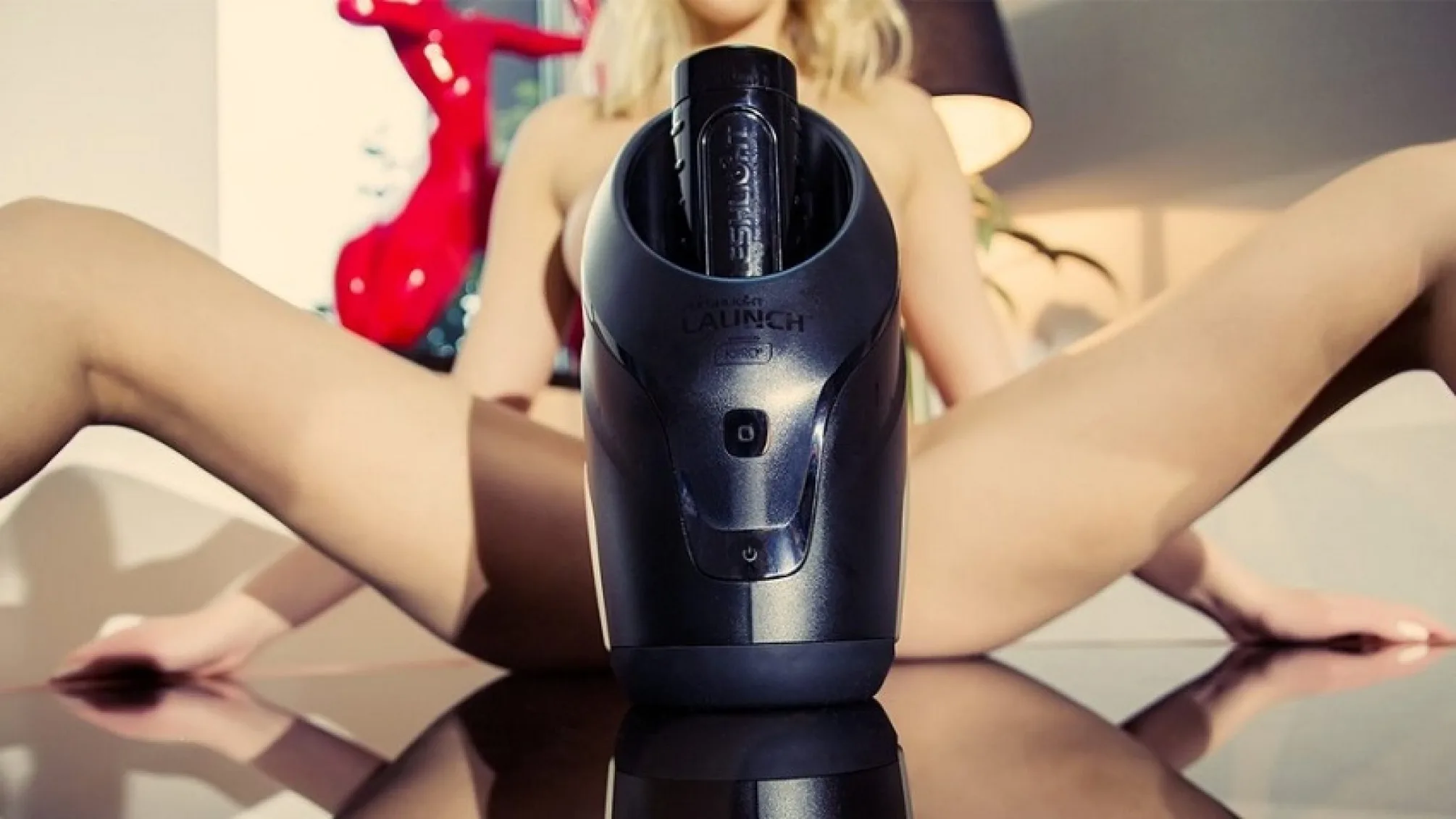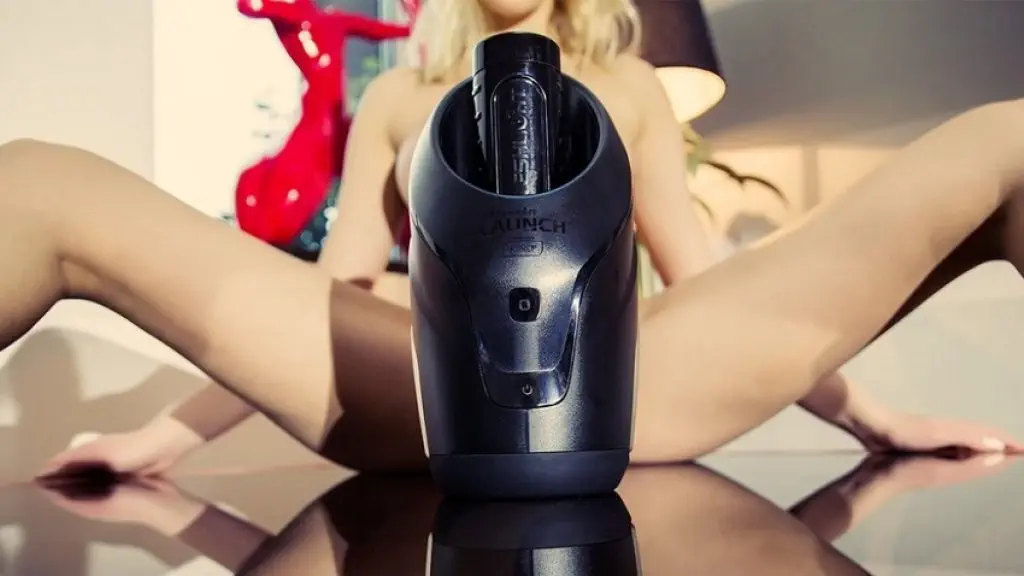 Pricing
You can sign up on FeelMe and register an account without having to buy a subscription. However, as an unregistered or registered user that doesn't have a subscription, you will only have access to a limited number of scenes.
The cost of subscribing to FeelMe varies as each channel owner typically decides the amount that they want to charge for their content
Pros
A variety of videos to choose from
There are a lot of videos featured on FeelMe as well as different categories to choose from. This gives you a variety of options to enjoy.
Since there are new scenes uploaded to the site daily, the content remains fresh and interesting, allowing you to always discover something new.
A selection of interactive porn scenes
FeelMe offers a large number of interactive formats which are mostly shot in POV format, allowing for an even more immersive experience
Intuitive and easy to use interface
FeelMe is easy to use and navigate even if you are a newbie thanks to the simplistic layout.
Compatible with interactive sex toys
FeelMe is compatible with a variety of interactive sex toys that you can sync with your favorite porn scene and elevate your experience.
Easy pairing and connecting
As long as you have a fast and stable internet connection, you can sync your toy and enjoy the videos without any disconnection issues.
Cons
The categorization of the scenes is not very accurate
The results that you get when you search by category or using keywords are not always accurate.
The best way is to search using the name of a performer which may be hard to do if you are yet to familiarize yourself with their names.
Varied subscription prices
The cost of subscribing on FeelMe varies depending on the amount that the owner of a particular site sets, so there is no definitive price for a given scene.
Verdict
If you are looking for a porn platform where you can view interactive scenes, immerse yourself in virtual reality, and interact with webcam performers, FeelMe is a good place to start.
However, keep in mind that the cost varies depending on the channel you are subscribed to, and the categorization of the videos is not always accurate. That being said, FeelMe is an impressive porn site that is worth a try.