Whether you've used VR for porn in the past or you're new and curious to find out what it has to offer, the VirtualTaboo option has plenty of features and scenes to spice up your solo intimate time.
Keep reading to find out more about this exciting and featured-packed site operating in the virtual reality porn world.
What VirtualTaboo Has to Offer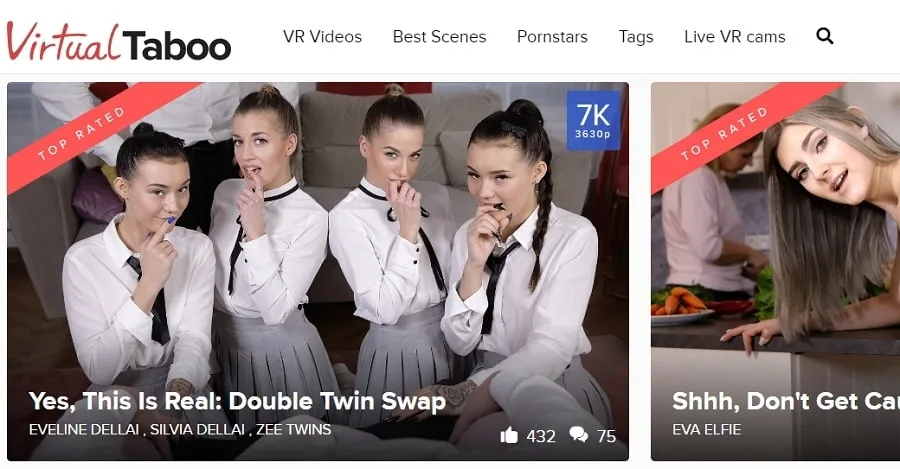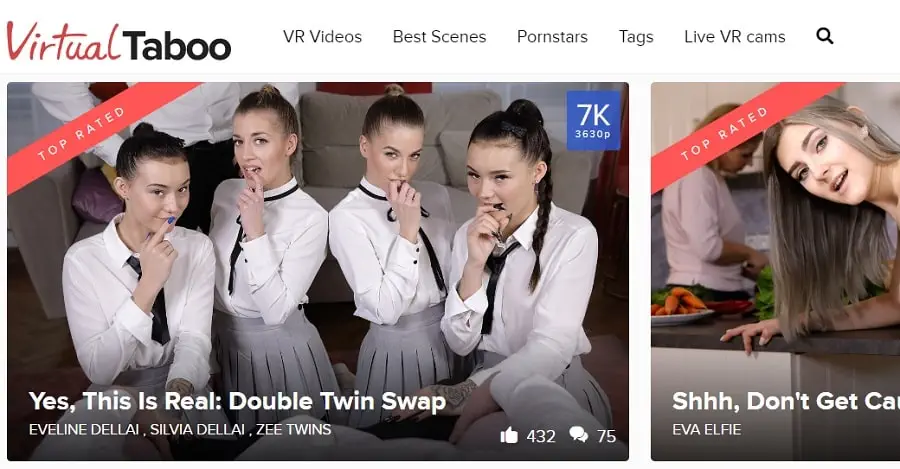 VirtualTaboo is a revolutionary way to enjoy your porn that offers many benefits and features to users.
Since this site primarily caters to taboo themes and fetishes, expect to get a wide variety of options you won't find anywhere else.
Check out the features below to learn more.
Highlights of VirtualTaboo
The VirtualTaboo site might not be new, but it has piqued the interest of many VR enthusiasts and those experimenting for the first time over the years.
Approximately one thousand porn scenes have been made available featuring some of the most popular porn stars to date and some newcomers.
Multiple Themes and Fetishes
One thing that specifically sets this site apart and is reflected in the name of the site is its taboo themes. This site offers scenes like step-siblings and, step-daughter, step-father scenarios.
The site also specializes in fetish videos that many of the other VR sites may choose to overlook, such as cuckolds and feet.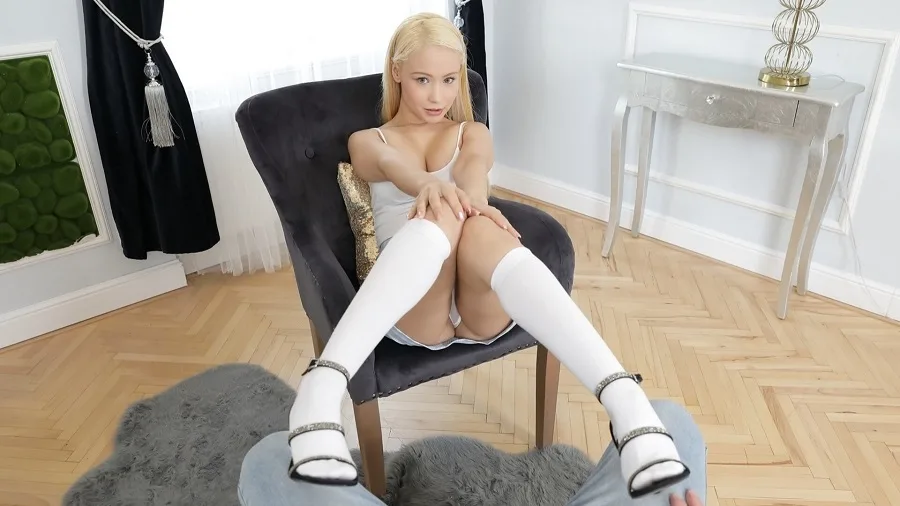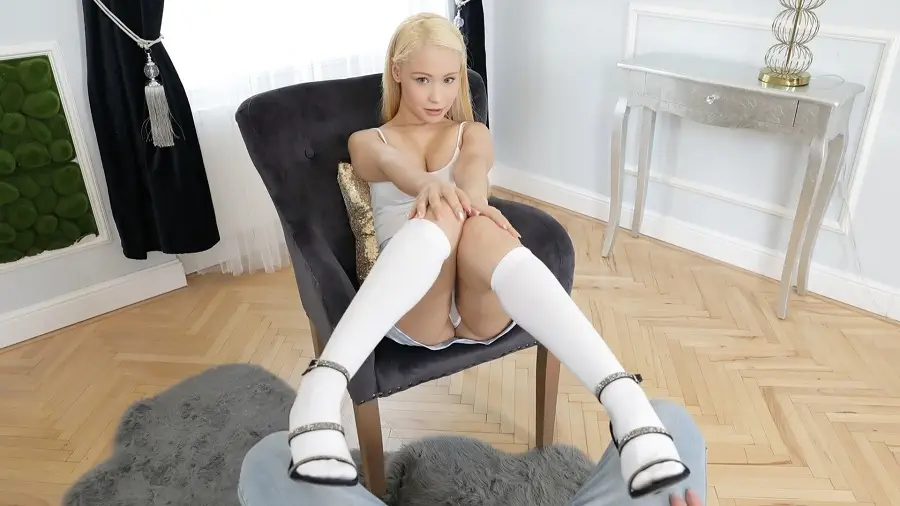 That means this site offers more than typical VR porn sites if you like more adventurous sessions.
There is a complete search index feature on the page that's sorted by titles and themes. For example, you can look up videos classified as mature mother and squirting.
A Complete Lineup of Videos
In addition to fetish porn, you can also get regular porn videos on the site.
Their goal is to cater to a little of everyone's preferences and give people with fetishes and taboo interests a space to find stimulating content to connect with their VR headsets.
In addition to nearly a thousand videos, you can choose from over three hundred porn actors, such as Sia Siberia, Nikki Hill, and Emily Mayers, so you can likely find any favorites you prefer.
The range of videos is a great value and allows you to find new favorites whenever you choose.
You can also take advantage of the live VR cams tab.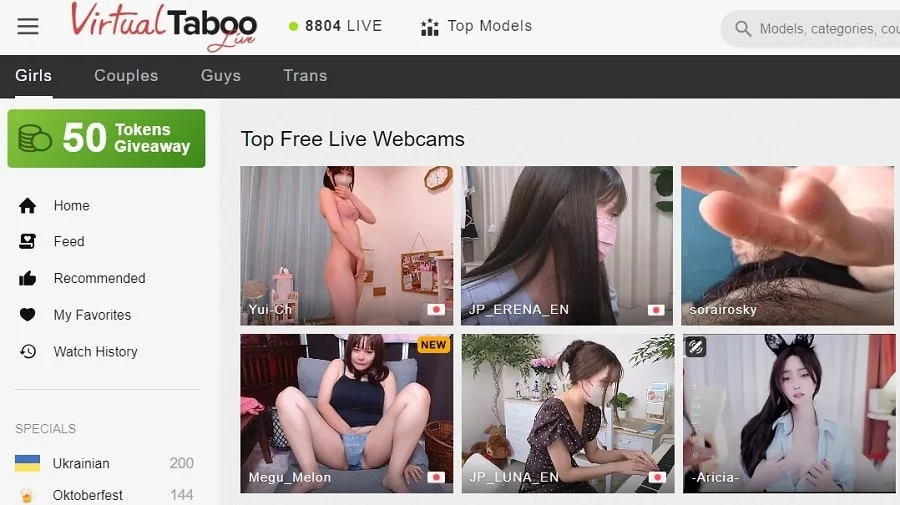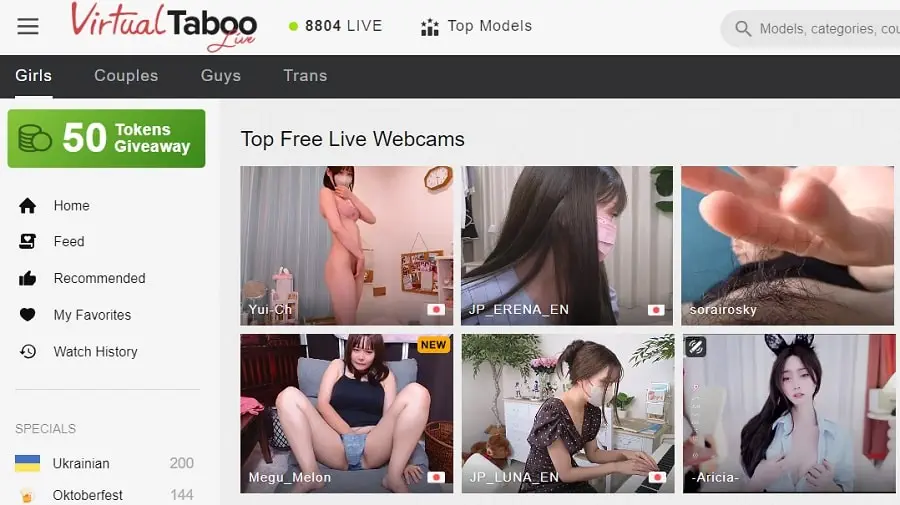 Once you click on the tab, another window will open to a site featuring live cam shows. It's laid out like most cam sites, but it also comes with chatbot features to assist you with any questions.
When you want to watch a regular video posted to the main site, you can choose to either stream or download the videos, which is appealing to people who don't want to download to their devices.
Subscriptions to Videos
Now, getting down to business, the subscription options are many.
You can choose whether you want to watch a single video or take the site for a test run to see if you like it, and there's everything up to a lifetime membership.
Some of the other options include one month, three months, and one year.
You may not get great value for the shorter subscriptions, which is evident with the single video rental. However, if you enjoy the site, it's worth the investment.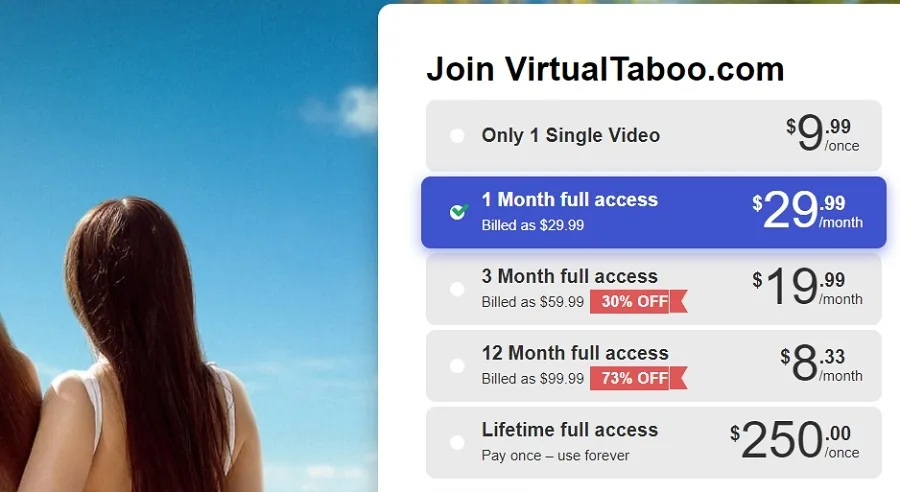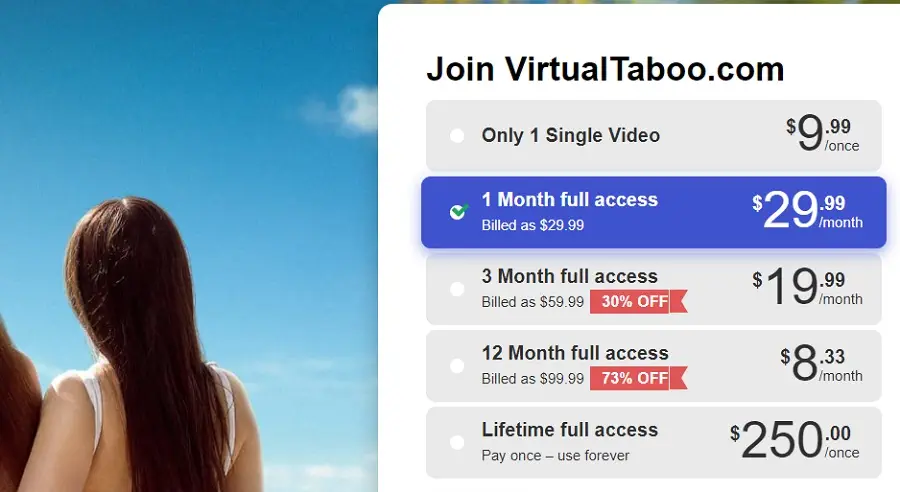 There are some areas where the VirtualTaboo site is lacking in terms of options.
For example, the site doesn't include teledildonic capabilities, which is one of the hottest new features for sex toys for both males and females.
Video Quality and Lengths
The visual quality of the videos is far superior to many other sites. You get access to full 7K viewing, which brings your 3D experience to a new level.
What's so great about VR, in my opinion, is the capability to put you in action like you are really there.
Enjoy access to POV videos in addition to the third person to allow you to enjoy whatever option most appeals to you. You'll also be able to choose from various lengths of films.
Select a quick 15-minute film if you're in a hurry, or you can opt to go for a full-length film that's approximately one hour long for a more in-depth and immersive experience.
This ability can help users get a more fulfilling experience and allow them to branch out to get new pleasurable scenarios and learn more about what they find attractive and enticing.
Models and Scenes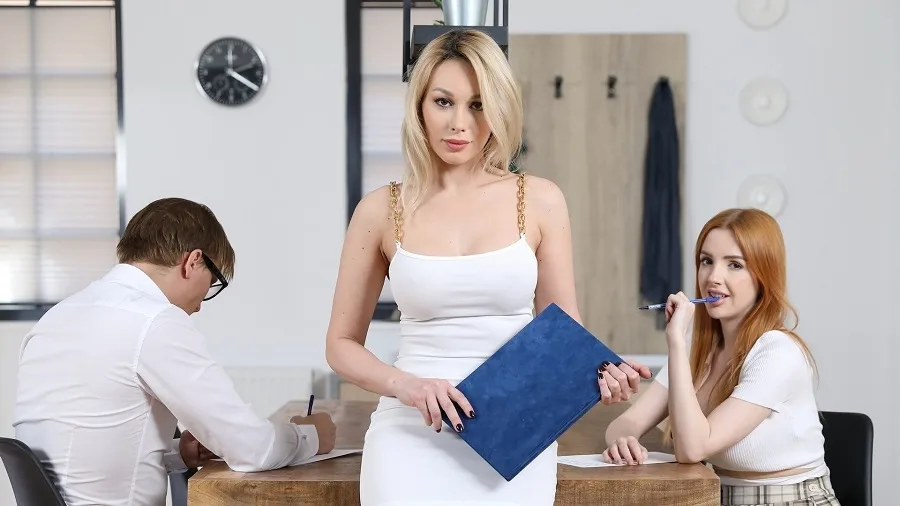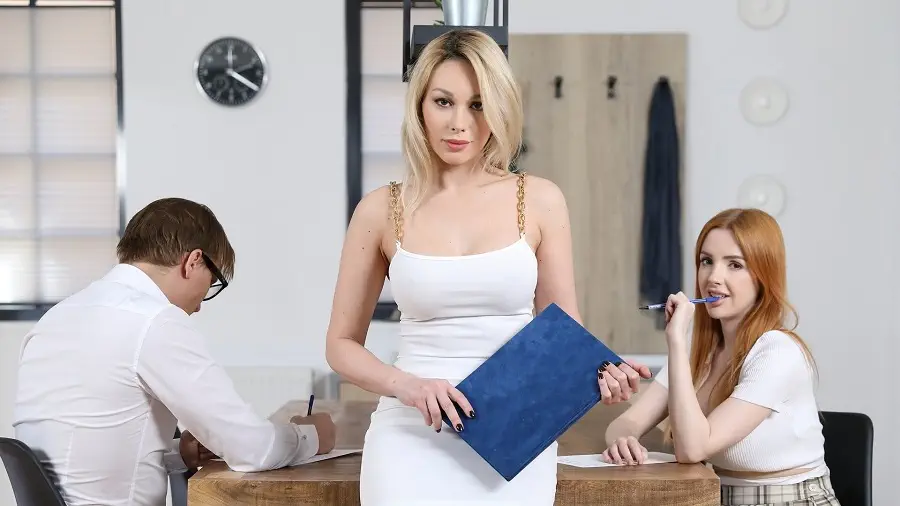 VitualTaboo features attractive and high-quality scenes that focus on various angles and closeups. The camera work is one of the aspects that set the site apart from competitors.
Updates are also released every week. In fact, there are usually three to four releases weekly.
These updates also provide the viewer with a high-resolution photo gallery. There's more than just a few photos.
There are usually dozens that you can view from the gallery online, or you can download them in a zip file.
When it comes to the models featured on VirtualTaboo, you can expect mostly European models. There are some American models, but they are greatly outnumbered by the Europeans.
One thing that I think most viewers appreciate is the wide range of body types that the site features. They have thin models and very curvy models. That means there's something for everyone.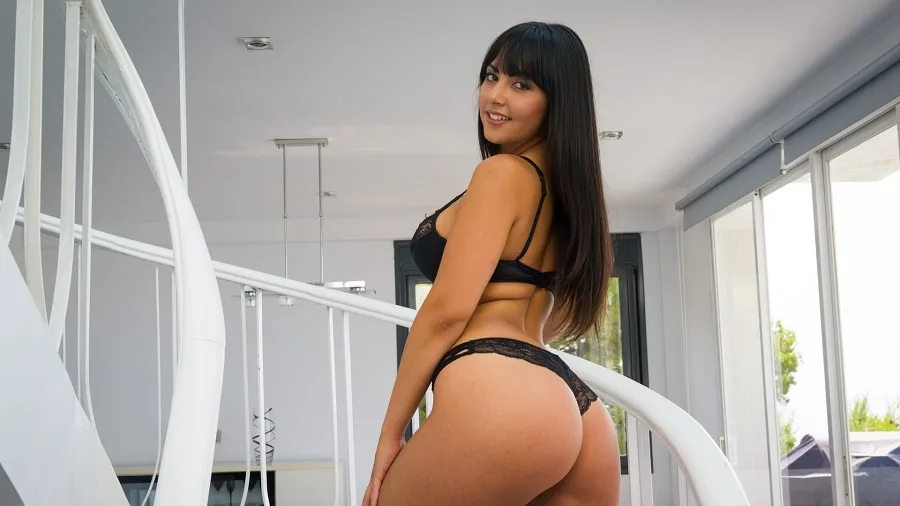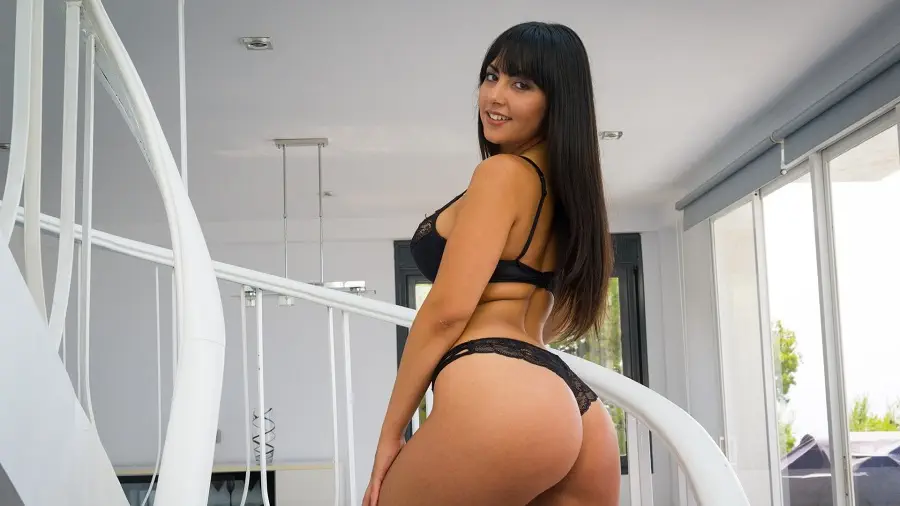 There isn't much talking in the scenes, however. That may be because most of the models are European.
Some may find that a downside because taboo porn can sometimes rely on the script to add depth and make it more appealing.
To make up for the lack of talking, you'll need to rely on the acting and the camera work for most of the scenes.
There is some text description on the screen to give you a basic idea of what the scenes are about or what they are supposed to feature.
How Does It Work?
The first step to getting started is to buy a compatible VR headset. You can expect that the platform supports most of the most popular and major VR headsets on the market.
This makes it easier to acquire a headset, get connected, and start enjoying the videos freely.
If you're a PSVR user, you're streaming videos aren't supported with this platform, so you'll have to stick with videos that are already downloaded.
Once you have your VR headset, you'll go to the website and enter your details to subscribe.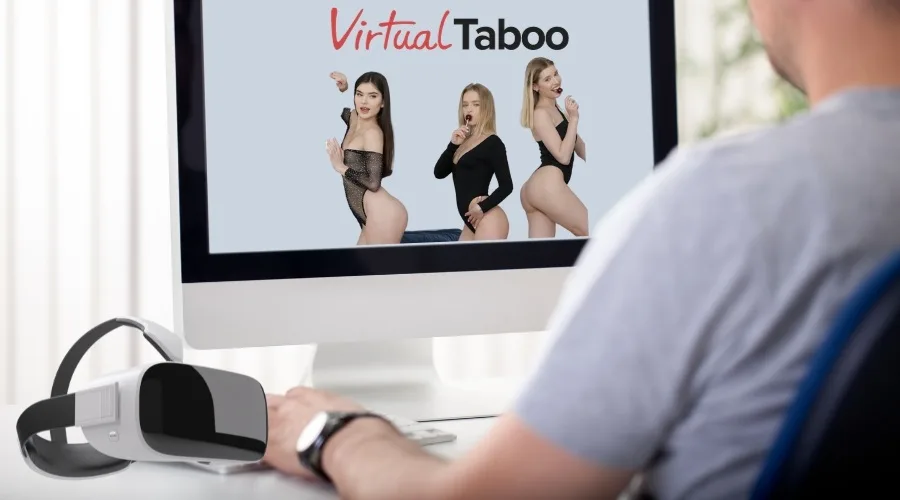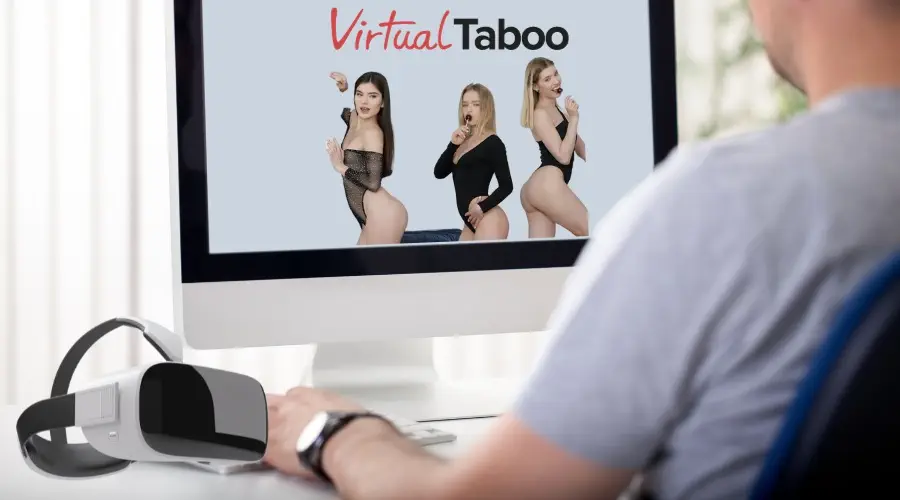 Choose from one of the options and then browse through the catalog of videos sorted by title and by content.
All you have to do is ensure your VR headset is properly connected to the site and let the action begin. It's simple to get started and return whenever you want.
FAQs
Q. Does the VirtualTaboo site offer site support or live customer service?
A. There is no typical support for issues related to your subscription in terms of access to a live 24/7 operator or team member.
You can send a message if you want a refund for any video you paid for that you didn't watch or some similar scenarios.
Q. Is there vanilla porn available with VirtualTaboo?
A. There is also a healthy selection of hetero "vanilla porn" available on the website. Whether you want an extensive selection of typical porn or something more taboo or spicy, you get aces to all those videos.
You may just want to watch traditional porn, but you can always branch out and see what's out there.
Q. Is access to another site included in the subscription?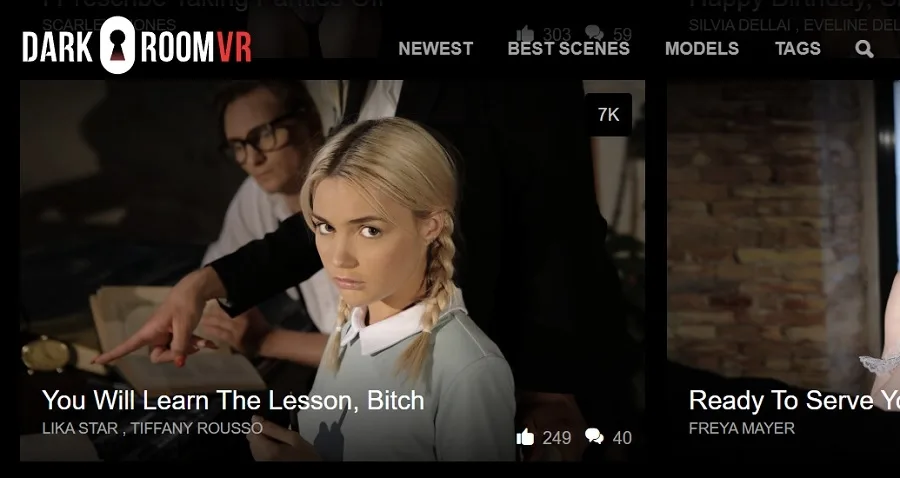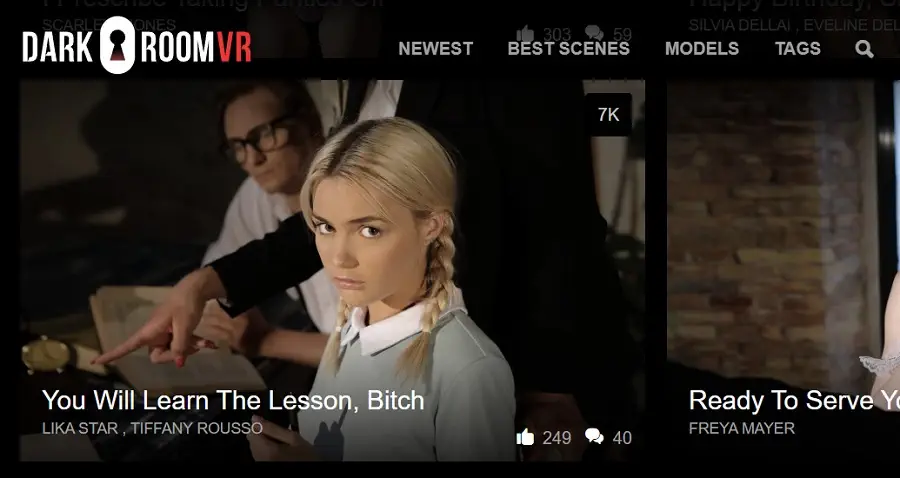 A. You can get access to the sitter site called DarkRoomVR. That's another perk to getting a subscription through the site.
You get access not only to the VirtualTaboo library but also to the DarkRoomVR library.
Q. What is VirtualTaboo's film and video quality?
A. The VirtualTaboo site uses 7K60 FPS to create its films. The viewing quality is in 7K, which provides the viewer with an amazingly realistic experience.
Q. Can I get a refund for my subscription?
A. There are instances where you can receive a refund for content you didn't actually view.
However, it's up to the desertion of the site to determine if you're eligible for any refunds. Send a message to the site to get more details.
Q. Is the VirtualTaboo site compatible with your sex toys?
A. Unfortunately, the only compatibility for this site is with the VR headset.
There are other sites that can offer you this experience, but the VirtualTaboo site is only dedicated to the VR porn experience.
Q. Can you save videos that you like?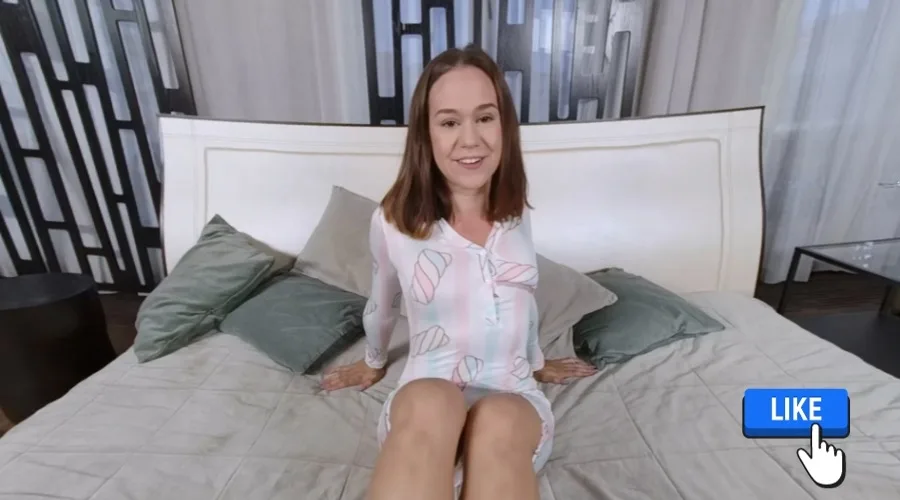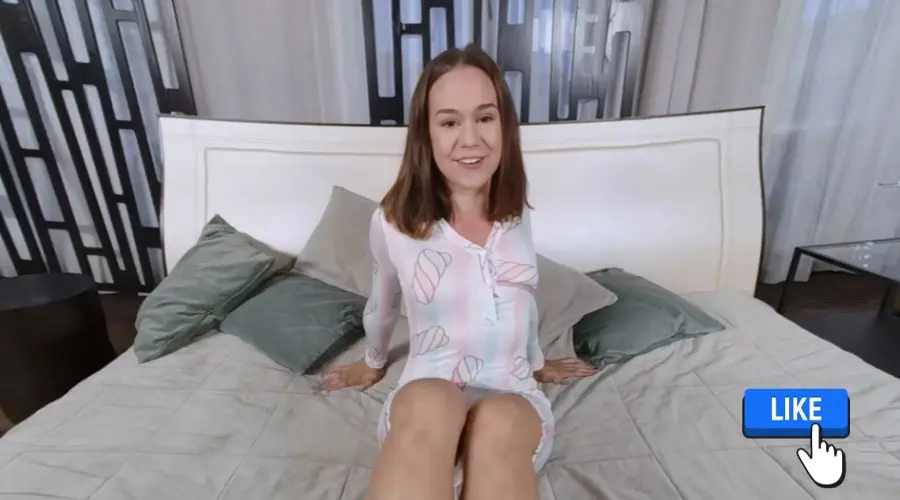 A. Yes. If you find videos you like, you can click the "like" button, which will be saved to your account for quick access.
This handy feature helps you quickly find the content you like without using the search bar and scrolling through additional content.
Q. What is DarkRoom VR?
A. When you subscribe to VirtualTaboo, you also get access to DarkRoom VR. The DarkRoom VR site caters more to domination, spanking, and related fetish videos.
If you like to explore BDSM, it can add plenty of extra value to your subscription. That also means you get access to plenty more VR videos to explore.
Q. Does the site feature high-quality photos?
A. Yes. The site has plenty of very high-quality gallery photos of the models.
Additionally, the photos are hardly retouched and give an accurate representation of the models.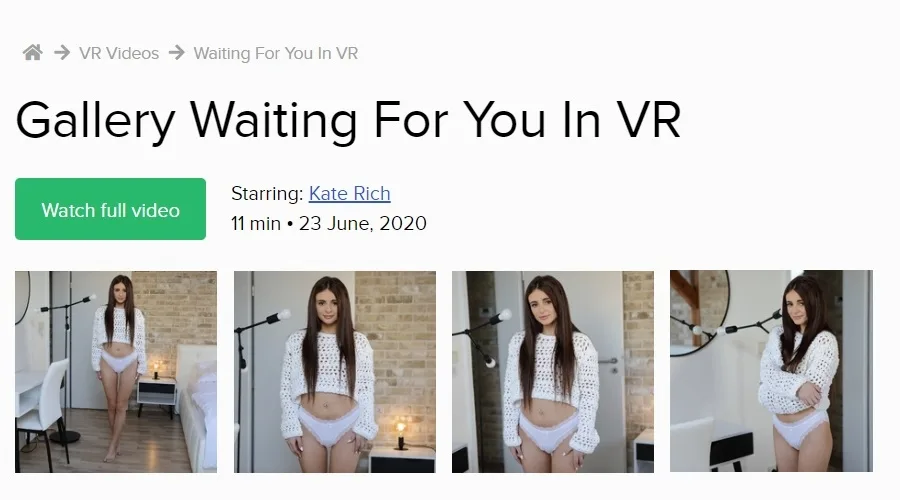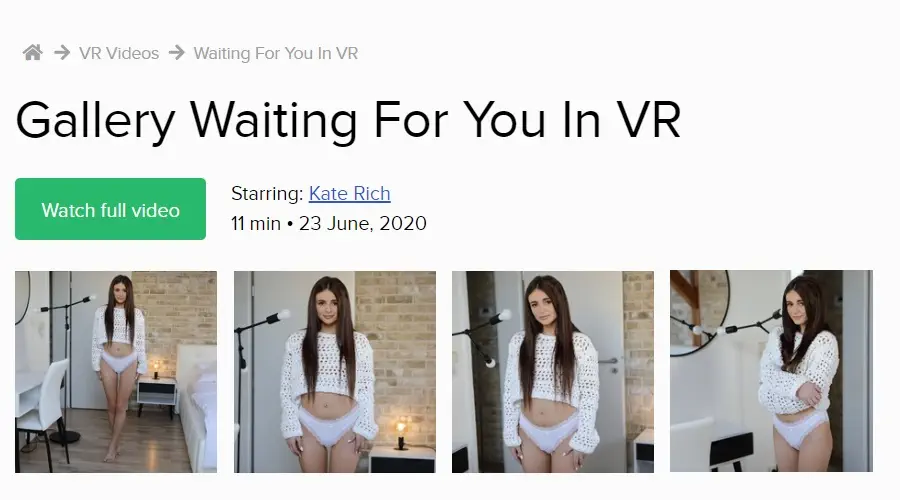 Pros
You can access taboo-style porn videos, including all types of fetishes and kinks. Get access to JOI videos, step-family videos, lesbian scenes, and much more.
Access to the entire library and the DarkRoom VR site. You get plenty of bang for the buck when you subscribe to the site.
Access to the library no matter which subscription you choose. The only limitation would be if you only choose to buy a single video. You'd be able to browse and use the preview window, but if you click on the video, that means you've used your subscription.
Various subscriptions to suit your needs. If you want to get access to the site for the short term, you can do so for the day or the month. However, if you want the best value, you can choose to do a month, three months, or even one year. However, the best value is the lifetime subscription.
You can use your current VR headset with the site in most cases because most of the models on the market are supported.
Access to a wide range of genres and porn stars.
An easy-to-use setup process that's straightforward if you already know how to use a VR headset.
There's a wide selection of established actors and even new actors to view throughout the library.
New videos are being added steadily to give viewers more options and fresh, new content to experience.
Cons
If you want to use your PSVR, you'll need to stick to downloaded content because the site doesn't support streaming videos.
The cost of a short-term subscription is pretty high by industry standards. You'll need to choose a longer subscription to really get a good deal.
There are no additional details about each video other than the preview window. You'll likely need to do some exploration to see which videos work for your tastes and which do not.
No teledildonic compatibility. If you're looking for this capability, you'll need to go with another site.
Verdict
If you're looking for an exciting and refreshingly new option for VR intern active porn, then VirtualTaboo may be just what you're looking for in a site.
There are tons of videos by established and new actors that can keep you engaged.
You'll also have the option to choose from several subscription options that work for you, whether you want to take a sneak peek or a lifetime subscription.
Whether you're into vanilla porn or something more exotic or taboo, you'll find it on the site.
To find out more for yourself, please head over to the VirtualTaboo website, see what they have to offer, and sign up for a subscription.