Virtual reality porn sites are one of the most widely proliferating genres of pornographic websites, but their sites typically only update once a week.
Sites that update twice or more a week are a real rarity, though this is understandable given how much extra production VR porn takes over conventional porn.
With up to 8K quality, VR Bangers provides not only high-quality porn, but high-quality porn with some of the best production value around, and at a remarkably reasonable price to boot.
With VR Bangers' ultra-HD porn scenes and excellent quality, I think you'll get a lot out of it if you're looking for a new place to download some of the best VR porn around.
What is VR Bangers?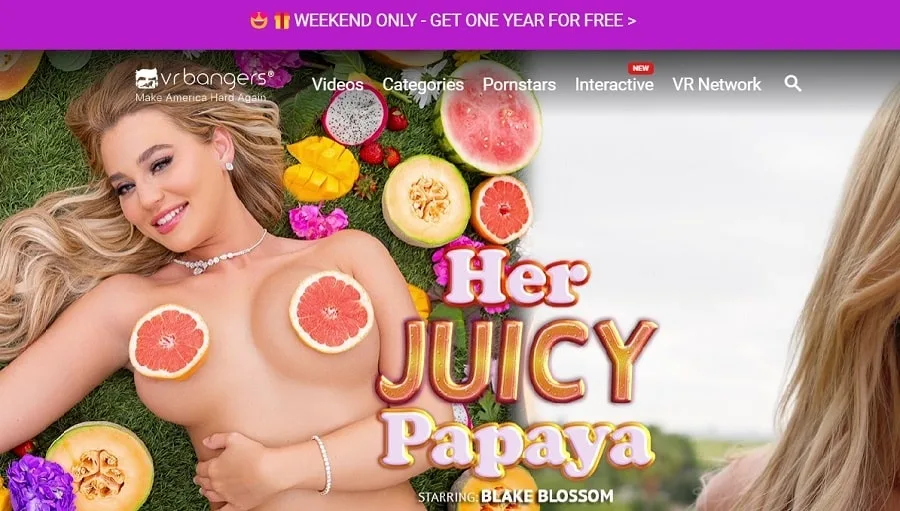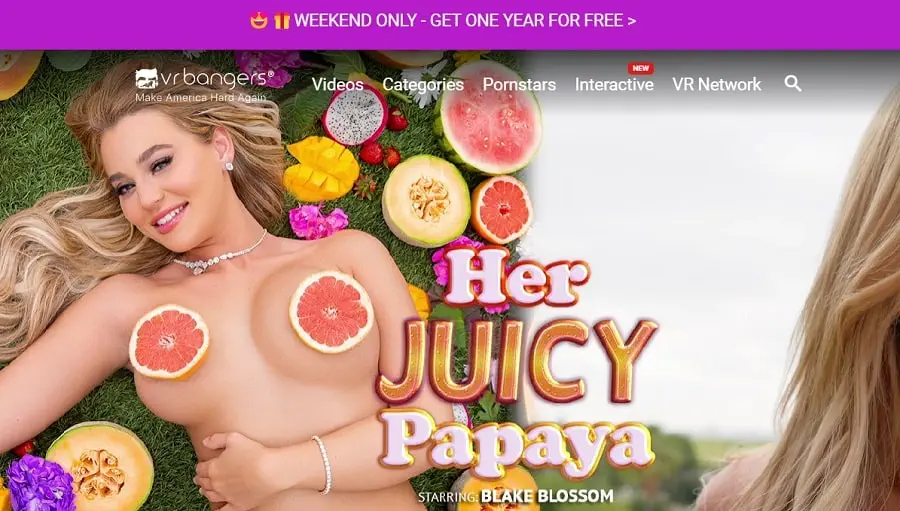 In a lot of cases, porn sites are considered to be the seamy underbelly of the web. You know they're there, but you don't want to acknowledge their presence.
VR Bangers is one of the notable exceptions, recognized by such mainstream sites as Daily Dot, and even TV and communications networks like CBS.
Along with its plethora of AVN awards, going back to 2018, it's easy to see why VR Bangers is one of the flagship porn sites on the Internet.
If you're looking for not just quick updates and high production values, but also a form of respect, VR Bangers is a key site for you to visit.
VR Bangers: a Premium-only VR Porn Site Worth the Money
In the era of copiously available free internet porn, basically any niche you care to look for you can find on any one of the internet's free sites, and you can probably pirate most of it, even the pay-for content.
We don't recommend pirating paid content, but there are ways to do it.
The thing is, getting free content tends to leave out a lot of niche content, and with piracy, to be blunt, you're already dealing with people who are showing their willingness to flat-out steal from people whose living is made from putting their bodies out there on the Internet.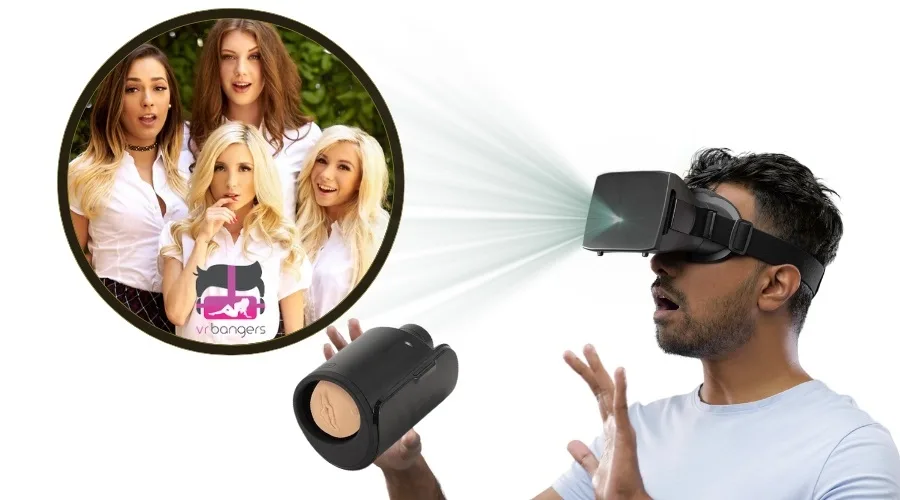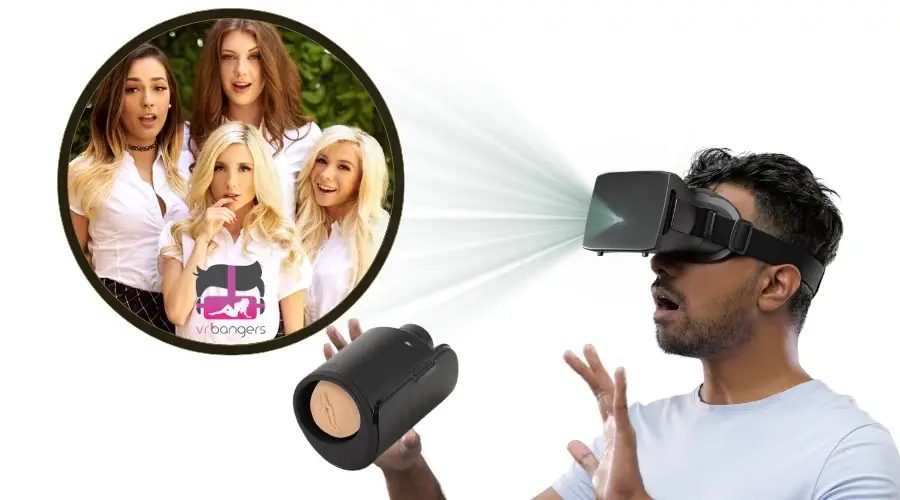 But a niche that is not widely available on free sites is VR, and especially interactive VR content, and if you're looking at getting your adult content through a VR headset and an interactive blowjob machine or sex machine, you're probably going to need to pay for the content you're getting.
That kind of content tends to be more zealously protected than flat porn, because it takes a lot of extra effort to produce.
Free VR content is very seldom found and when it is, it tends to not be very good, so paying for VR porn remains a great investment for the new and discerning customer looking to expand past PornHub clips.
Rapidly approaching its ten-year mark, VR Bangers has an ever-widening array of apps and features that keep it at the state of the art for the genre, letting their content do the talking.
Not that they don't have a blog – they do – but it's not that important to the site.
The old standards of content have changed a lot, and VR Bangers is right on the edge with them, making them feel even more attainable and not just that but attainable with ease and verve as well, with every new file.
With VR Bangers you're not just paying for content, though there's a lot of that.
You're also paying for rapid updates – they post a lot of content and they do it on a pretty consistent schedule, unlike other VR sites.
Most VR sites post at most once a week, like a 1990s-era text erotica site that posts submitted content on a regular day.
VR Bangers gets on average two updates a week, something impressively committed for a site that has a particularly time-consuming specialty like VR, which requires extensive camera work with a lot of extra cameras and pieces.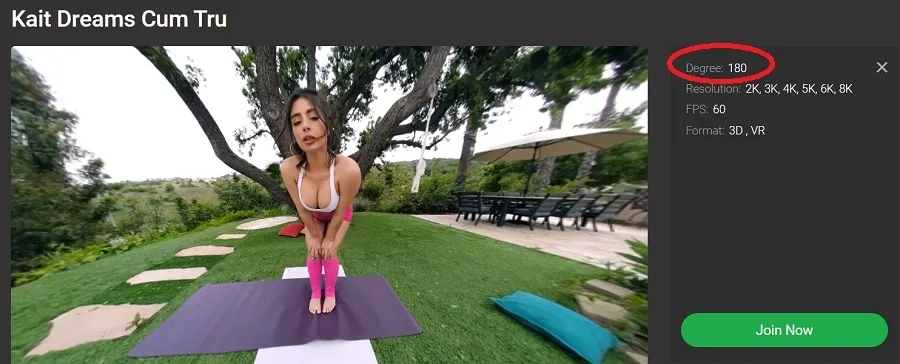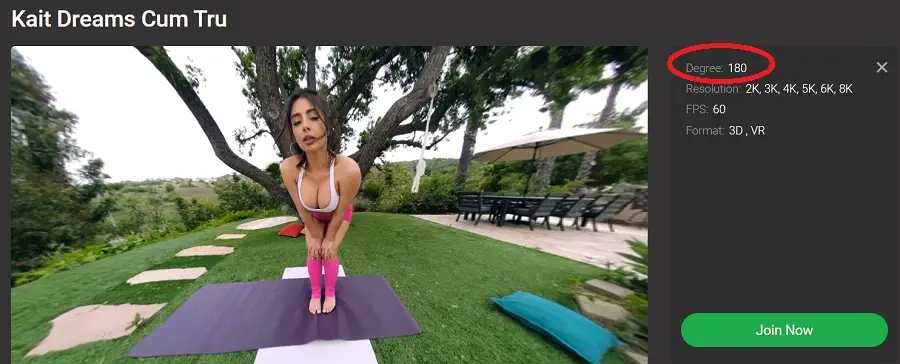 VR camera work also reveals a lot of the things that most porn studios would like to keep out of the way – with 180-degree VR, there's fewer places to hide boom mics and other pieces of important filmmaking hardware, making it far more essential that everything is set up just so.
This is a big part of why VR porn takes so much longer than conventional porn to make: Because you have to hide things on every shot to make sure you're getting the quality the viewer has come to expect.
Crystal-Clear 8K HD
The 8K porn on VR Bangers is one of the things that sets it apart from other sites in their tier.
While other sites offer mostly 4K files, VR Bangers produces much of their output in high-quality 6K and even higher-quality 8K HD, which makes them a major headache for producers of lower-quality headsets (another reason to invest in a standalone headset rather than relying on the relatively limited phone-only options that populate the low end of Amazon's headset lineups.
With their high-quality porn, obviously quantity is lower, though this is offset by the fact that not only are the scenes shot in mostly high-end 6K and 8K resolution, but they are also very long, with almost all scenes over 20 minutes, most over 30 and many over 40.


A 45-minute porn scene like "Fall on Me" is a great argument for a site that really gives you your money's worth in hot content and dangerously sexy curves throughout.
VR Bangers is a real winner in the quality and length categories for the site's videos.
8K is not just hype. With the 8K experience, you will be seeing every little detail and nuance of the performers' bodies.
8K continues and improves the trend that was started with HD porn, making it so that the viewer is seeing better performers now than they did 30 years ago when VHS ruled the world like the dinosaurs.
Today's porn performers are better-looking and more excited to be in their roles than they were back in the VHS days, and our libidos are all better off for it.
Interactive Porn Games and the Network
Through its sister sites, VR Bangers appeals to different groups of interests rather than aggregating them all on the main site.
There's Dezyred, their porn game network, with VR games and live VR cams that you can control through the usual tipping mechanisms.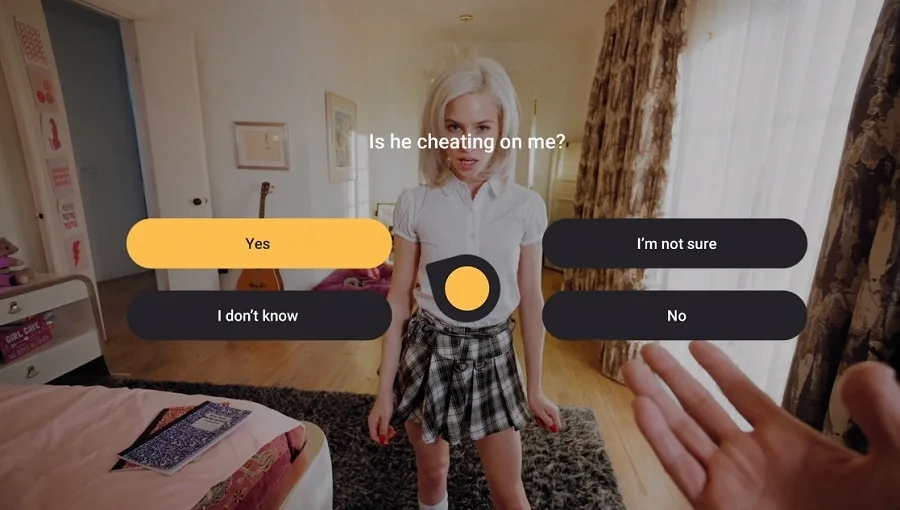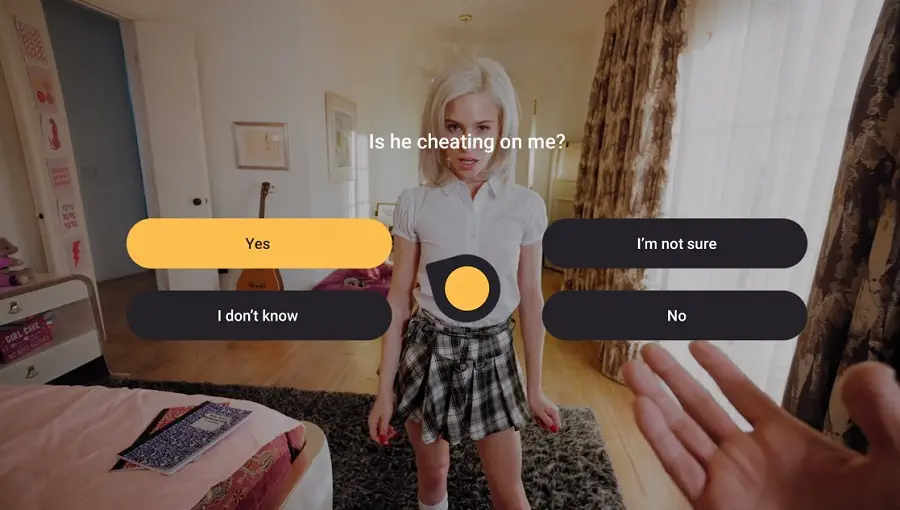 VRB Gay is for men who love men. VRB Trans features legendary talents like Amber Violett, Natalie Mars, and Chanel Santini in signature 8K quality.
With these and the other sites in the VRB network, interests that aren't as often catered to in the VR space find their home here.
The inclusion of transgender and gay male performers in the VR Bangers network is a significant point of differentiation for VR Bangers against many of its competitors.
A lot of VR sites focus heavily on mainstream, heterosexual men's tastes.
Including queer options in its offerings is a way that sites can broaden their mandate, and while I can't comment on the state of the gay men on the site, the trans women talents are some of the best in the business, performers who have been in the business for years and who know how to use everything they have.
Unsurprisingly, navigating the VR Bangers network is done through a simple top banner navigation bar. It's not too complicated, and it gets the job done with a minimum of frills.
Strong design and outstanding content are the wins here, not flash, and the site is stronger for it, with a clean, easy-to-peruse layout.
When you Need to Join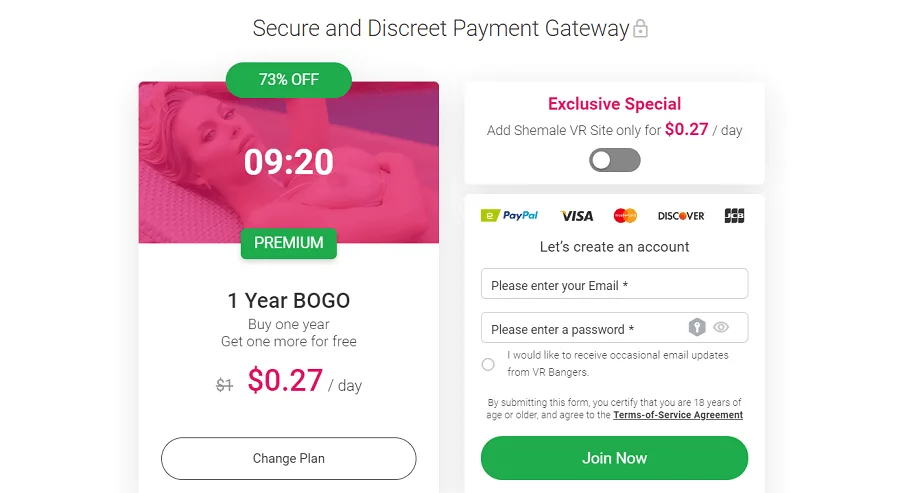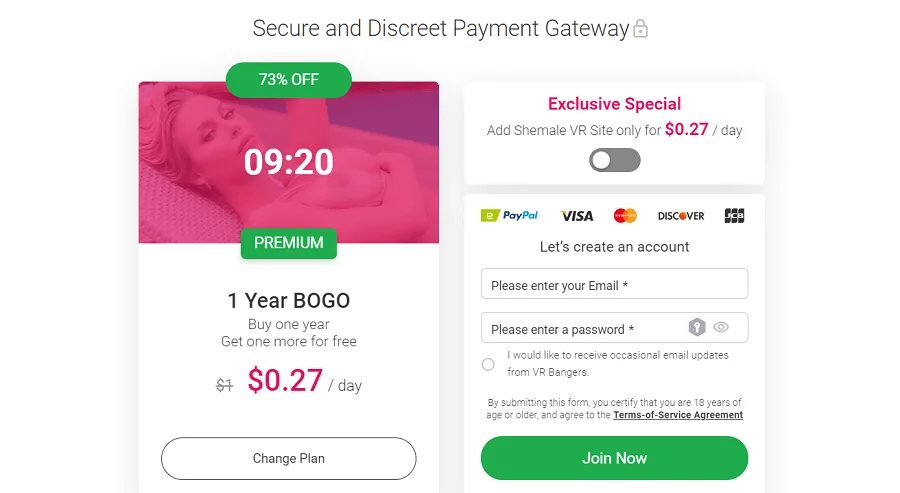 VRB uses the usual setup of discreet and safe billing, billing your credit card through one of the usual options like CCBill to keep their name from showing up on your credit card bill.
They also offer crypto billing, though with crypto's relative volatility, it's probably not the best option for building your pornographic portfolio if the value of the cryptocurrency you're paying with constantly changes.
PayPal and Credit cards, the standard options, are cheerfully accepted. I went through my PayPal account and set up for an amazingly inexpensive introductory price.
The awards that VR Bangers has won from AVN, and other influential industry analysts are strewn across the bottom of the billing page.
This is a pretty blatant way of reminding you that these guys mean business, but it works. VRB is just simply one of the sites that's worth paying for.
When you're reviewed not just by the porn industry standards that look at this sort of thing but mainstream sites, you're not just an average porn site.
VR Bangers explores fantasies in detail.
Support for the PLAY'A App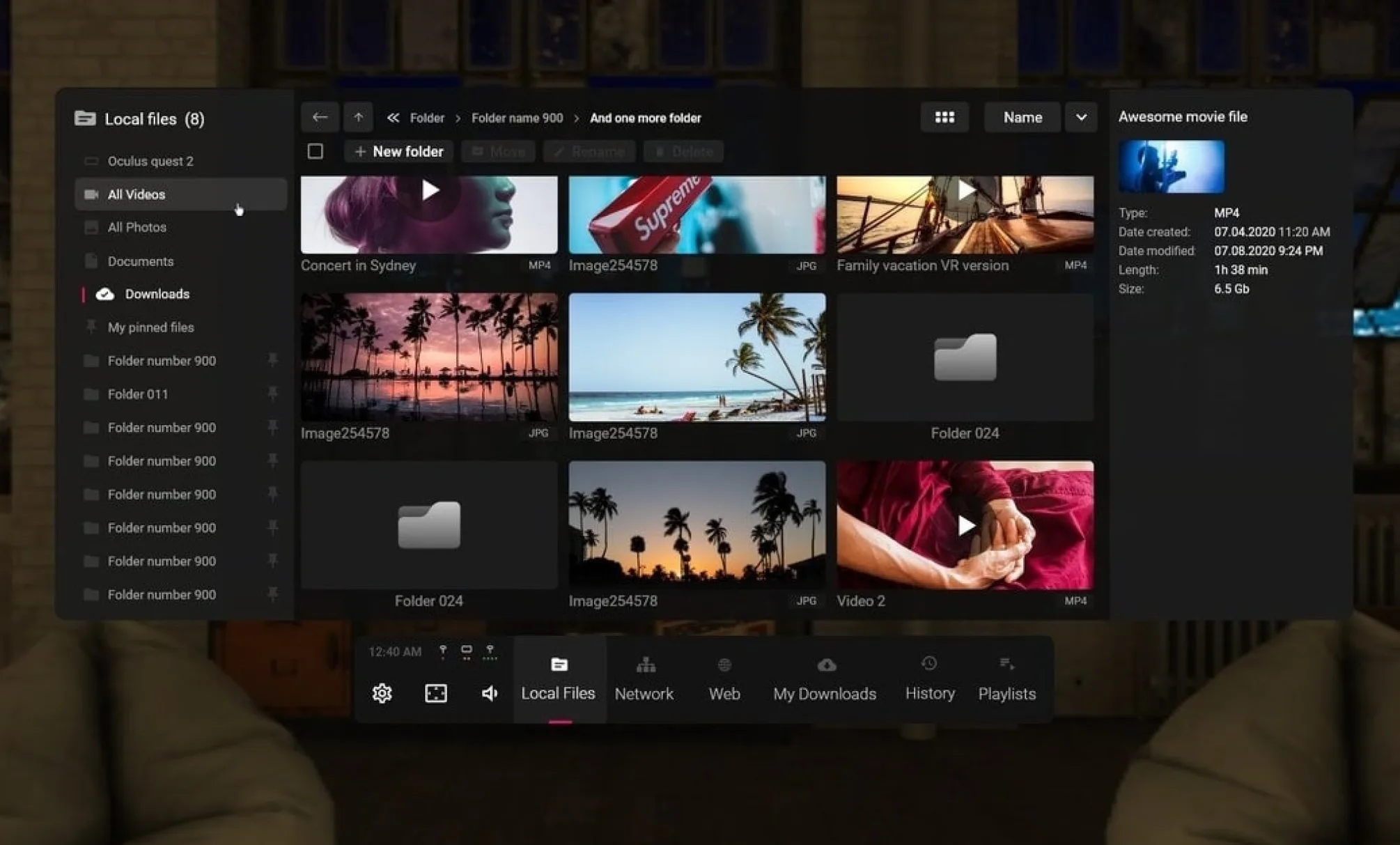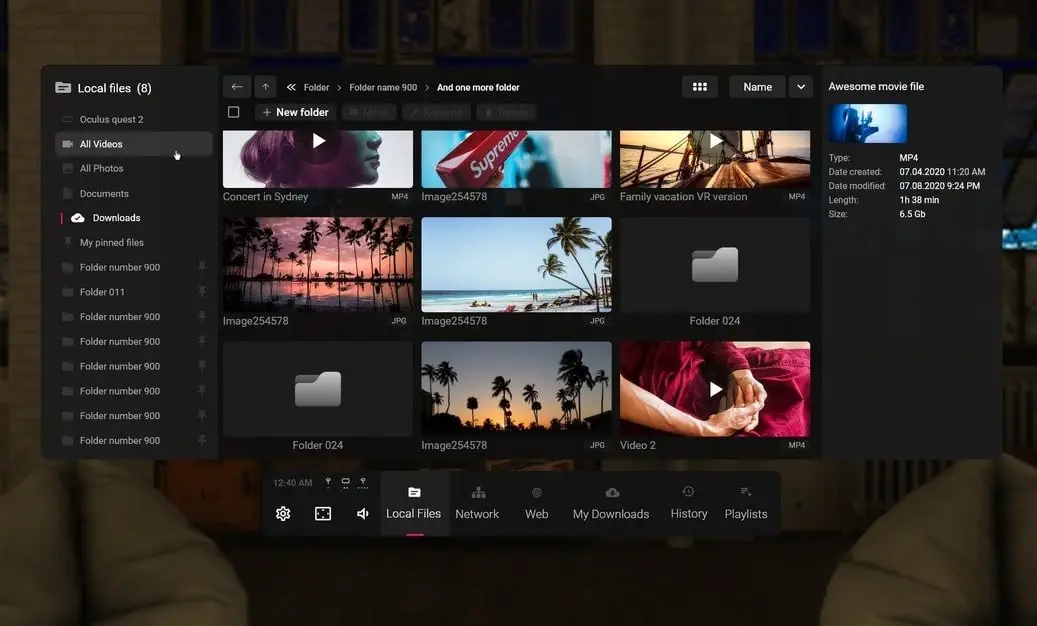 A major feature of VR Bangers is that unlike many other VR sites, which go download-only to save on their bandwidth bills for holding open enough bandwidth to stream multiple 8K 180-degree porn files at the same time, it runs through the PLAY'A app, offering streaming on phones and VR devices, not just downloading to standalone apps.
PLAY'A is available on the Apple App Store, Google Play for Cardboard, and Oculus and other headsets, making it one of the most versatile streaming apps out there.
It does have relatively low ratings, especially on the Apple store, but those ratings considerably improved in July and August 2023, so hopefully the app's teething troubles are over.
FAQs:
What are you getting?
VR Bangers features over 674 VR videos over an eight-site network, including mainstream, blowjob/POV, gay, trans, porn games (through Dezyred) and cosplay porn sites.
The cosplay site, VR ConK, features up-to-the-minute porn parodies – with examples including The Incredibles: Violet, Barbie: A Porn Parody, OnePiece: Nami and more.
There's very little that you won't be able to find across their network.
How Frequently do they Discount?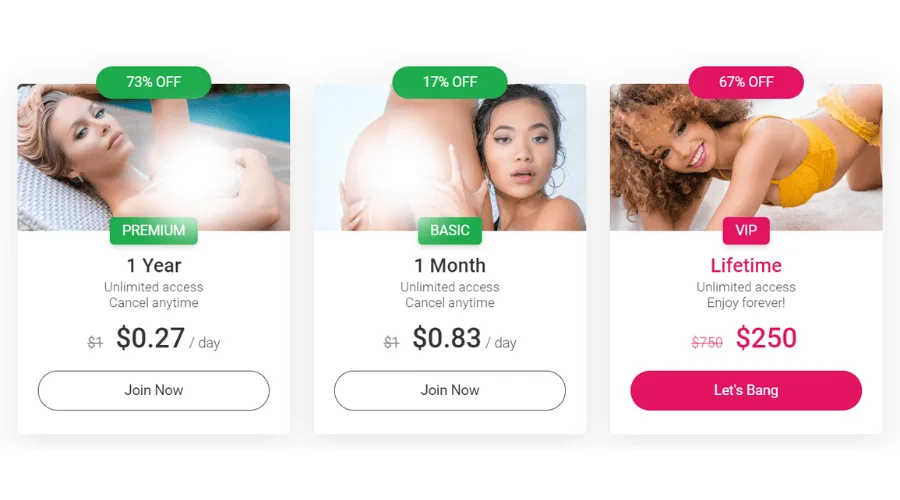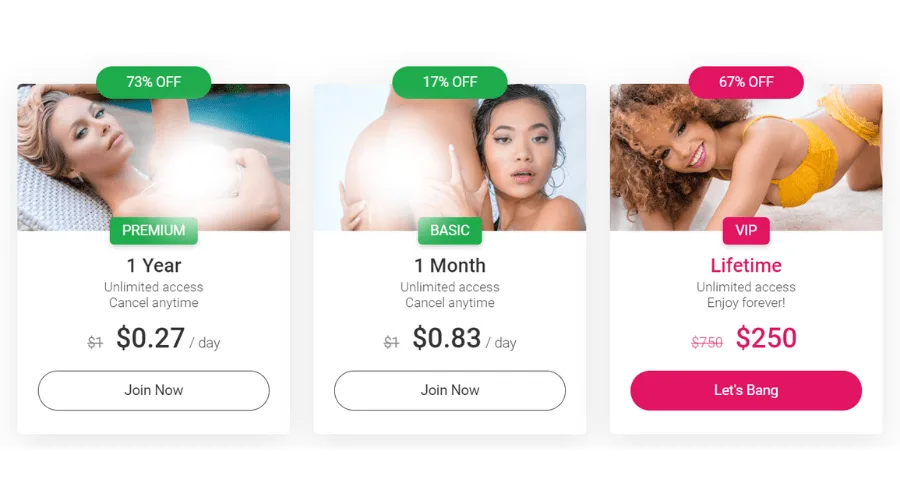 Even though the nominal prices are already relatively reasonable (the site advertises $1 per day across their monthly and annual subscriptions, or a discounted $750 lifetime account, in fact VR Bangers usually runs discounts of half or less of their "cover price," reducing the cost of entry considerably.
While they say sales "end soon," the reality is, their sale prices are more or less by default their "real" prices, and the full price is only a sticker price for show.
What Kind of Partner Sites do They Have?
VR Bangers partners with review and VR pay porn sites across the internet, mutually supporting other paid porn sites.
This does come with the implication that they do like to argue that paid porn is just better porn and while their site's certainly high quality, I can't quite agree with that statement.
Free sites have a strong place in the pornosphere.
Free education as to what people's tastes are is still important so that when they decide to take the plunge on a pay site, they're not going to spend their money on porn they'll regret.
What Kind of Extras do VR Bangers Come With?
VR Bangers is a pretty no-frills site, which is why it's good they keep running consistent sales.
Their primary focus is on their content: Both promoting it and pushing it out as quickly and consistently as possible.
They're not a site that wastes a lot of time and effort on presentation, because they don't need to – they're one of the most prolific porn sites on the internet.
Their only extras are the VR games offered through their Dezyred subsidiary site. These are well worth the visit.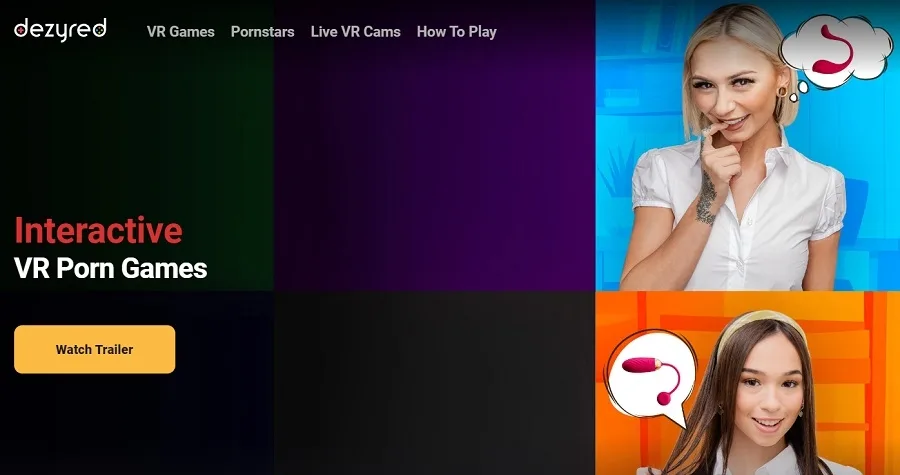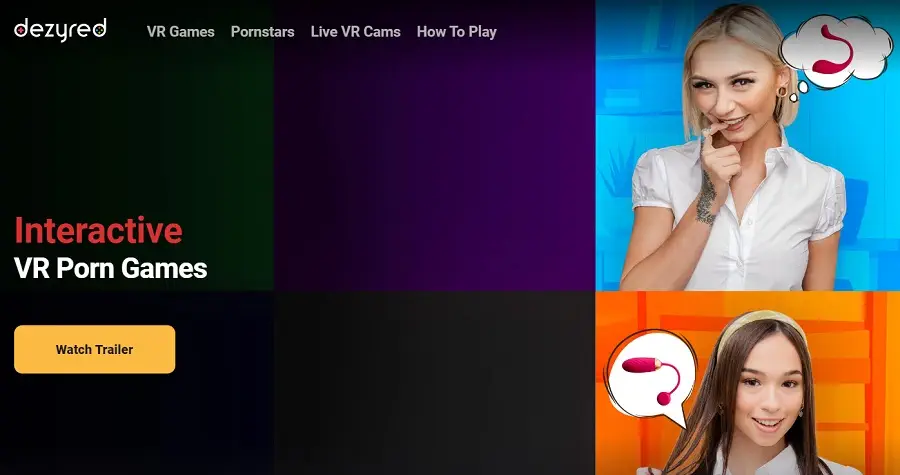 Pros
Clean, easy-to-navigate layout.
A network of subsidiary sites making sure your special interests are in the places you expect them to be.
Your paid subscription will usually be pretty heavily discounted. The price listed on the screen is probably not the price it is.
Paid content means that all you're getting are long, detailed videos in a high resolution.
Cons
Not as many videos as many sites.
A little bit pretentious.
Paid content is a bit of a harder sell in a world where free porn is the expected standard (but worth the money)
Special interests being seconded into other sites can be a little off-putting if you're in one of the special interest groups.
What We Think Overall
Wow, VR Bangers has a LOT to recommend it. Its high-quality paid content means that you're never going to look for new things in the spank bank.
Long videos mean that even though the number of videos present is not super high, you're always going to be getting your investment's worth on your hands.
Make sure you explore VR Bangers, at least for a month, to see if it has the things that you're into. If it does, it might just become one of the regular parts of your pornographic diet.