Pornhub's statistics for 2017 are mind-boggling: the site received 28.5 billion visits, which translates to 81 million people a day.
50,000 searches were performed every minute on the site.
118 Gigabytes of data was transferred per second, and 68 years or 595, 482 hours of porn were uploaded.
If these figures do not make you see why they are the number one porn site in the world, then nothing will.
Which is why when they started making their own sex toys in January 2018, no one was surprised. They branched out into interactive sex toys with the launch of three toys; two for men and one for women.
Among their first three toys is the Virtual Blowbot Turbo Stroker.
It blurs the line between real and fake by combining Pornhub's interactive videos with your personal pleasure.
It uses haptic feedback to mimic what is going on in the interactive videos, making you feel what the porn stars are feeling with each motion, giving you the most intense orgasm you have ever had. Let's review it!
Out of stock?
If the Virtual Blowbot Turbo Stroker is out of stock,
don't panic
!
Just go for the exact same masturbator, minus the PornHub branding. Indeed, the Kiiroo Onyx is the same product with the same features made by the same company (Kiiroo) but under a different name.
Read our review of the Kiiroo Onyx or access the official store.
>> Click here to check the price of the Virtual Blowbot Turbo Stroker now!
So What Is The Virtual Blowbot Turbo Stroker?
This is the ultimate toy for the Pornhub superfan.
It is a virtual sex toy which uses haptic feedback and vibrations sourced from a porn video on Pornhub or a paired remotely located similar toy to make you lose your mind in the most amazing orgasm you have ever experienced.
Produced by British adult toy and lingerie retailer Ann Summers, it utilizes KIIROO technology to give you the most intense orgasm. KIIROO is an Amsterdam based company that specializes in creating virtual sex toy software and toys.
The strategic partnership of Pornhub and these two companies led to the birth of the Virtual Blowbot Turbo Stroker.
It mimics the motions from the video you are watching, or syncs with the vibrations of another paired device, to physically stimulate you.
You can also use it as a solo toy by switching to manual mode and controlling the intensity of the vibrations yourself.
It has a touch selection area with the control buttons that are used to either increase or decrease the vibration intensity in manual mode.
An even bigger plus is the fact that the internal design of the turbo stroker has been specially done to maximize pleasure and intensity levels. It is almost better than the real thing!
With ridges and a unique texture that stimulates the entire shaft of the penis, it is designed to make you climax multiple times. Once you have the Virtual Blowbot Turbo Stroker, you will not need your hands anymore.
Main Features
Externally, it has a smooth black matte finish with a nice glossy finger-touch selection area.
It weighs about 160 grams and is designed so that you can be able to discreetly carry it or travel with it wherever you want to go. The main hole is stretchable and about three inches wide.
It is also deep enough at about 19cm, so it will easily fit anyone who uses it. It has a total length of 22 cm.
It has a rechargeable lithium-ion 1000mAh battery. A single full charge can take between 4 and 6 hours. The battery is completely drained after about an hour of continuous use. To recharge it, you will need to use the USB cable that is included with the Turbo Stroker.
The materials used in the Virtual Blowbot Turbo Stroker include ABS plastic, POM, elastomer (TPE) and phthalate-free TPR. These are all completely body safe materials that do not leach chemicals into the body.
It is a really huge deal that Pornhub cares about our health like this because no one would want unwanted plastics in their body, especially not down there.
Internally, it has a textured and ridged stimulation sleeve.
The sleeve has specifically designed with stimulation ridges that will create the most amazing sensations leading to the most intense orgasm.
When you use the Turbo Stroker and combine the stimulation with virtual experiences, your brain is convinced you are having the best day of your life, and it relays this to your body, urging it to respond appropriately.
This will result in the most world-shattering orgasm you have ever had.
Another great feature is its Bluetooth compatibility, which makes it pair really easily with other devices near it.
So, if you and your partner want to spice things up a little in the bedroom, you can easily do so without even having to go online.
The Bluetooth feature however only works over short distances, for example, if both devices are in the same room, as all Bluetooth devices do.
If you are in a long distance relationship and your partner is several countries away, you will need to use the Turbo Stroker's FeelConnect app to sync your devices over the Internet.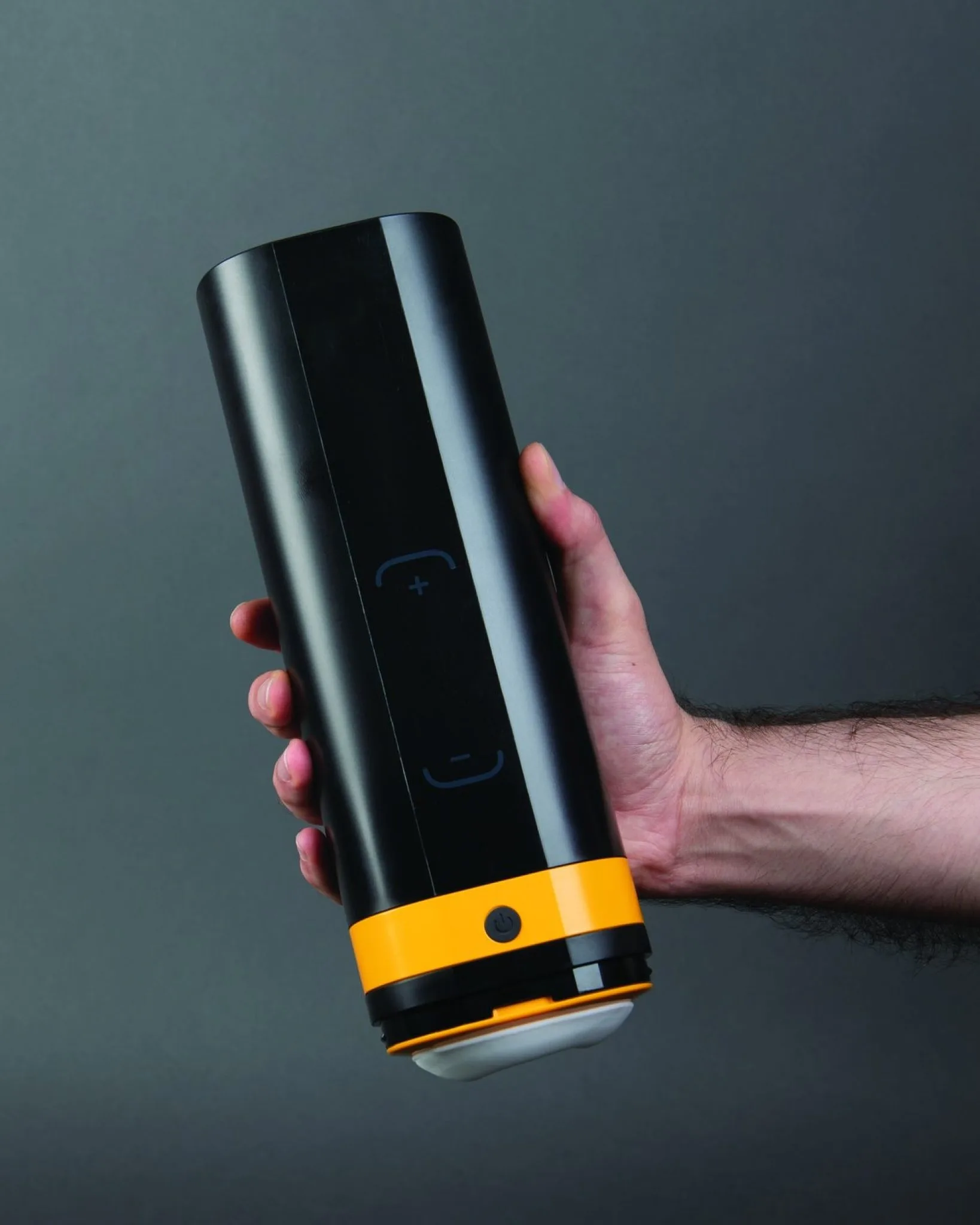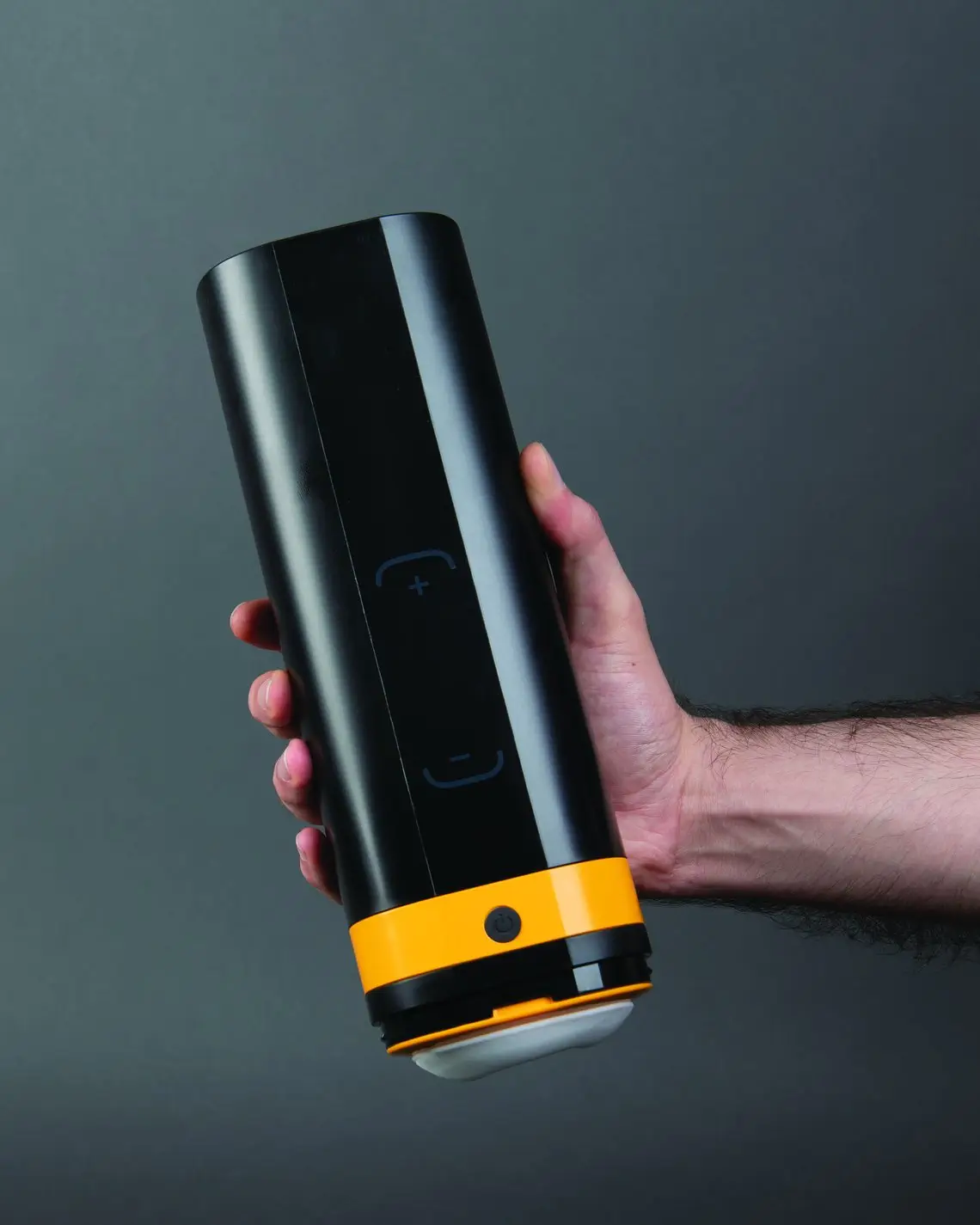 That's not all. The amazing features of this awesome toy just go on and on. You can use it in three ways:
1. The Traditional Solo Player: If you want to have some alone time on your own terms, you can switch the Turbo Stroker to manual mode and have your fun with it that way. The manual mode lets you dictate the speed and intensity of the vibrations using the touch controls on the toy. You can switch through seven different intensity levels and play with it in the whatever way that suits you. A pro tip here is to make sure to use a healthy amount of water based lubricant whenever you play. It will make for a much more comfortable experience. No one likes burn marks on their penis.
2. The Virtual Solo Player: If you want to take your play time to the next level, you can link your Turbo Stroker to the Pornhub website. Once you do so, you will then check out Pornhub for your drug of choice. There you will find thousands of Pornhub's compatible interactive videos and webcams, which connect with your toy. This means that your Turbo Stroker will mimic exactly what is going on on the screen, so you can almost feel what the pornstars are feeling with every thrust. All you have to do is sit back and enjoy the video while the Turbo Stroker does all the work for you and takes you to heaven and back. Do you want to take even this experience to the next level? Totally immerse yourself in the experience by using Pornhub's interactive virtual reality videos. Put on your headgear and walk into the scene. Become the one behind all the actions. Literally and figuratively.
3. The Generous Lover: Sharing is caring. You do not have to have all the fun alone. You can choose to share the fun with your partner. Or partners, we don't judge. Sync your Turbo Stroker with your partner's compatible toy using the FeelConnect app. The Feel Connect app is free to download in the Apple and Google app stores. When the two devices are connected, you will be able to feel what your partner feels. This is because the Turbo Stroker mimics the vibrations of the paired sex toy, making you enjoy the experience together, despite the distance between you. Perfect for adventurous couples who want to have some fun in the same room, or long distance partners who want to keep the flames of love burning despite the distance, the Turbo Stroker is the one-stop solution for some distance action.
Finally, the Turbo Stroker is really easy to clean. As you must know, all sex toys need to be cleaned after every use.
This is not just good practice, it is also the healthier decision. If you do not clean your Turbo Stroker, the moist insides will encourage the growth of fungi and mildew, ruining the entire toy.
To clean it, all you need is a little warm water and some mild soap. Take out the sleeve and thoroughly clean both the inside and the outside.
Make sure you turn it inside out so that you can get every ridge. Rinse it out with warm water and leave it to dry naturally for a few hours.
Whatever you do, do not use strong soaps, detergents or alcohol-based disinfectants. These will ruin the material of the sleeve. You can plan your routine so that the cleanup process happens when the Turbo Stroker is charging so that the inner sleeve dries within the hours it takes your toy to get fully charged.
In The Box
When you buy the Virtual Blowbot Turbo Stroker, your purchase will come in a nice black and yellow branded box. The box has a picture of the Turbo Stroker on it, with a few major features listed on the back and sides. You can save the box and use it to store your Turbo Stroker.
Inside, the box, you will find one Turbo Stroker. You will also find an assortment of other items, including an instruction manual, two warranty cards, the sleeve for your Turbo Stroker, and a USB cable for charging the toy.
When you buy it, before its first use, it needs to be completely charged. Charge it undisturbed for at least 8 hours.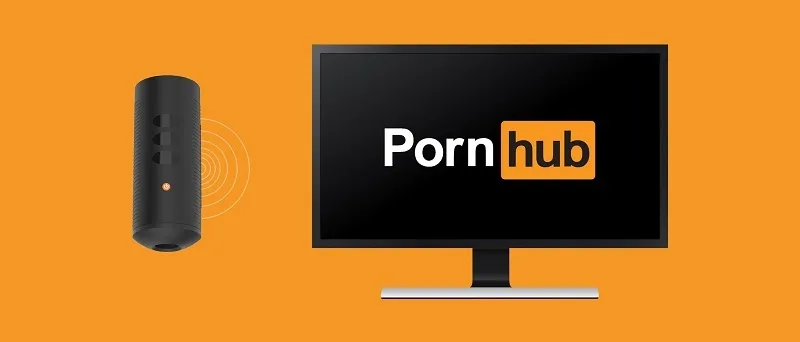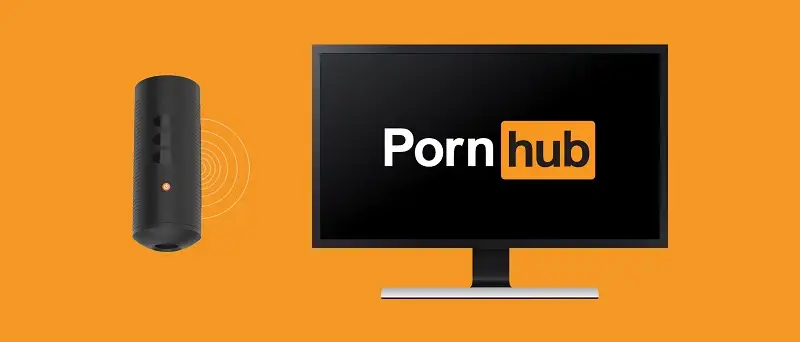 How It Works
The Turbo Stroker stimulates the penis through haptic vibrations.
These vibrations can either be user-generated, mimicked from a Pornhub interactive video, or gotten from a synced device that is compatible with the Turbo Stroker.
It uses KIIROO technology, which was developed by Amsterdam based firm KIIROO, who are leaders in the virtual sex software and adult sex toy industry.
The Turbo Stroker syncs with other devices via Bluetooth over shorter distances, or via the internet over longer distances.
You can also switch it to manual mode and take advantage of the seven different vibration modes it has to offer.
It uses its structured sleeve to stimulate the entire penis, no matter the length of the shaft. This ensures that all the vibrations and stimulations reach all the different pleasure points of the penis, making for an intense orgasm.
To turn it on, press the plus (+) button for a few seconds until you see the Turbo Stroker light up.
Once it is on, you will be able to detect it with your Bluetooth devices, and you can sync it to other similar toys and start having fun.
To link your Turbo Stroker to a Pornhub video, you will need to log on to the website and scan a QR code with your phone. This will send the haptic feedback information to your toy and make it mimic the motions in the screen.
The beauty of porn is that it is a sure thing. You do not have to buy it dinner or take it out, and you can start at whatever base you want. This is why so many people love porn.
You can take your porn experience to the next level with this toy. The Turbo Stroker mimics the motions of the actors on the screen and vibrates in tune with what you are seeing.
If you are using a VR headset and watching a Pornhub VR video, it is possible to feel so completely immersed that you forget your surroundings.
This way, you can see everything around you, and almost feel exactly what the pornstars are feeling. Can you imagine the kinds of orgasms you will get to have this way?
You can also choose to use the Turbo Stroker differently by sharing the experience with your partner. Having connected toys means you can control what the other person feels remotely.
This is perfect for a couple, or people with more than one partner. You can simultaneously share in the sexual experience with them while you are a world away.
You can have a lot of fun with each other, and come out feeling even more intimate and connected to each other.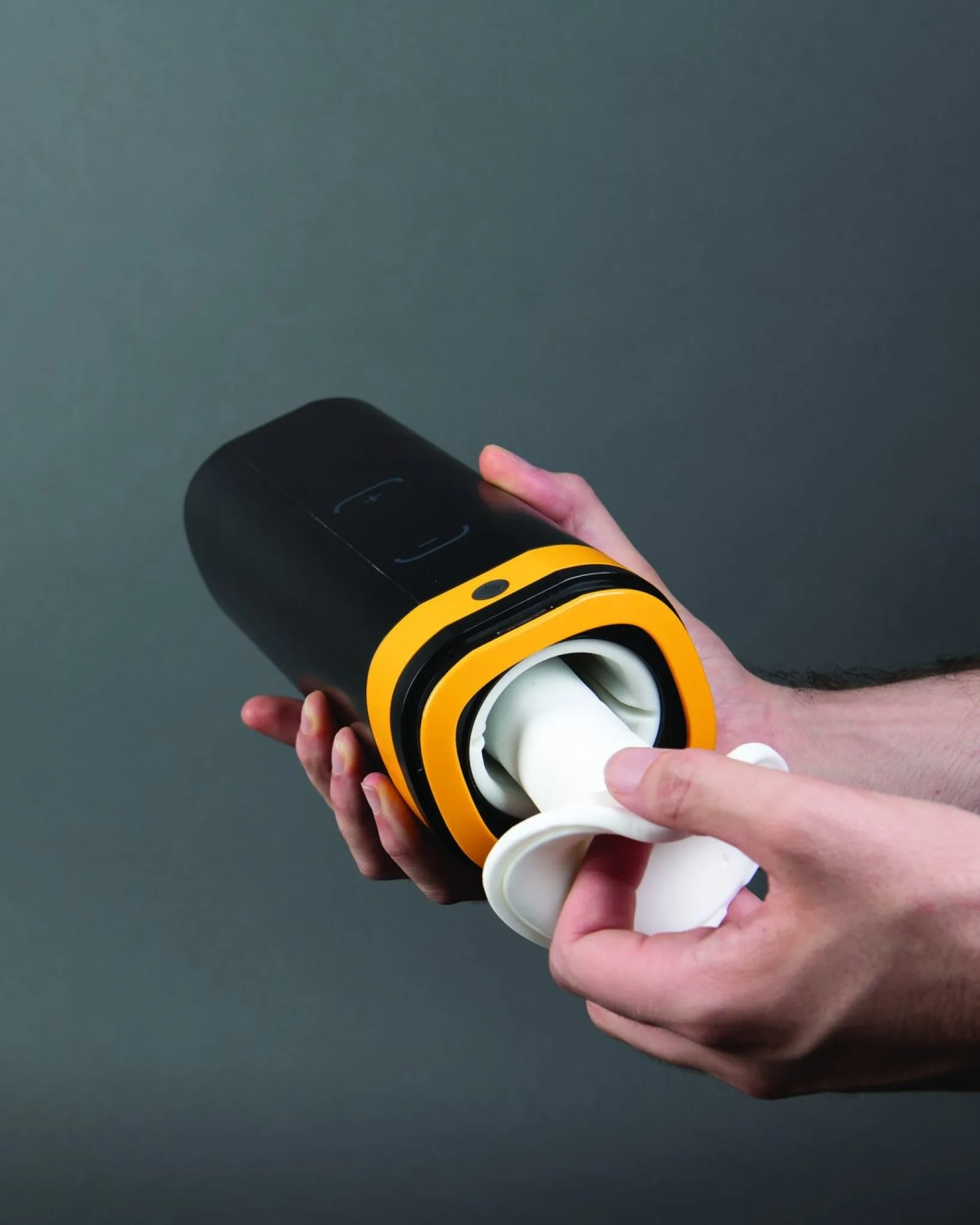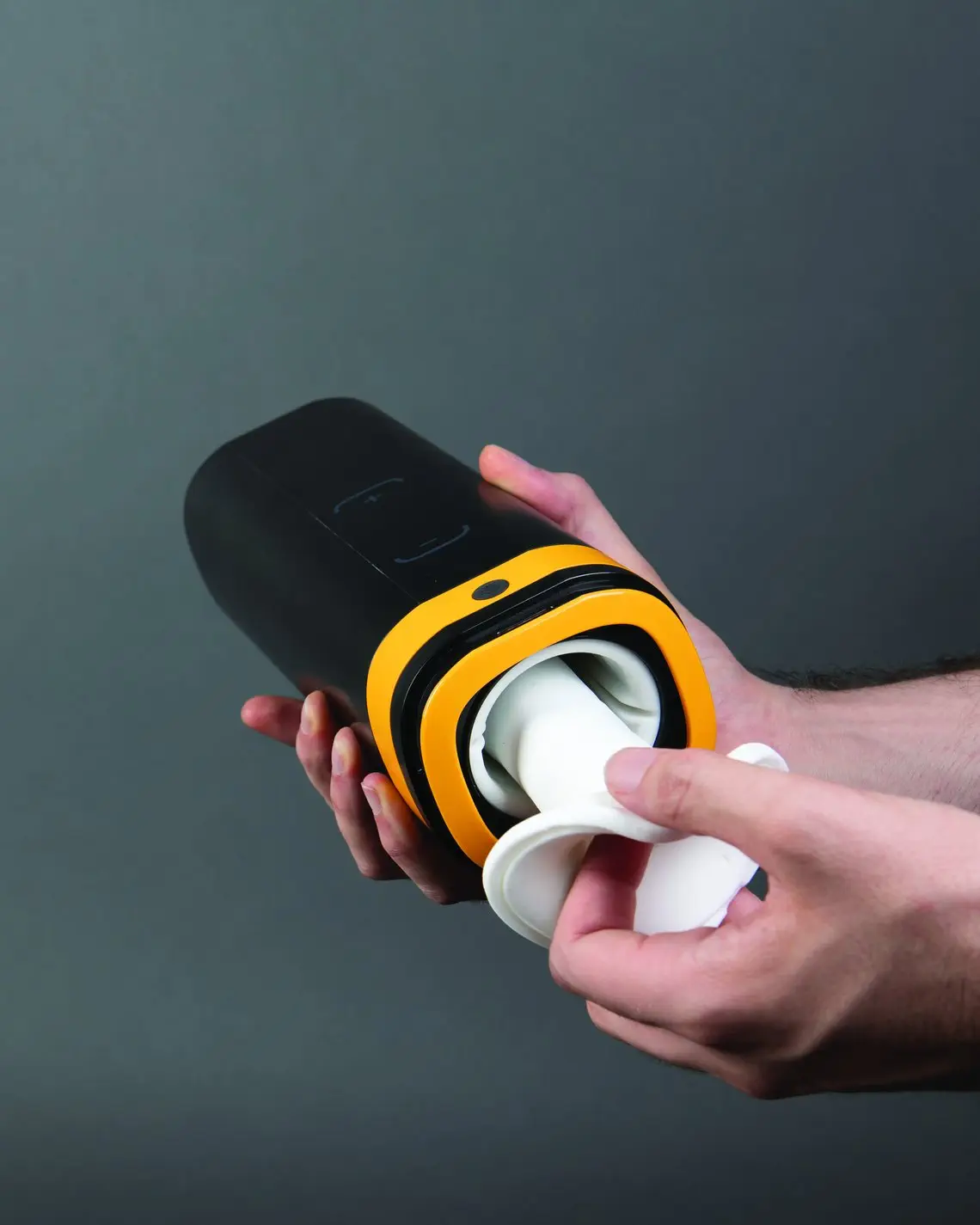 So How Does It Feel?
Short answer: Amazing!
The Virtual Blowbot Turbo Stroker will revolutionalize what you believe sex should feel like.
You will throw everything you have ever thought about sex out the window and be amazed at this new sensation.
The inside walls have specially designed ridges that will grip your penis tighter than anything you have ever experienced and then contract and expand in tune with the video you are watching or the vibration setting you are on.
Up the game with some good immersive virtual reality porn and it won't be long before you have the most insanely intense orgasm you have ever had.
No one will blame you for actually screaming out. It really is that good. And that's an understatement.
Pros
The Virtual Blowbot Turbo Stroker really is a great product. It has revolutionalized how people view porn, and here is why:
You can get creative with it. Pornhub made it in such a way that it can be used in a variety of ways. Everyone loves variety. From being able to totally get lost in a video, to customizing your own sexual journey with the settings, to sharing your love with your partner, you can have it all with the amazing Virtual Blowbot Turbo Stroker.
It looks sleek and discreet.
You can use it to stimulate multiple partners at the same time using Pornhub's FeelConnect app.
It is a very innovative piece of technology in its industry, and that's always a plus.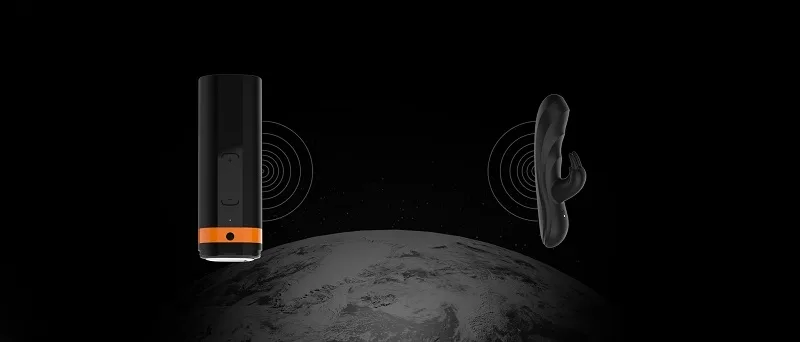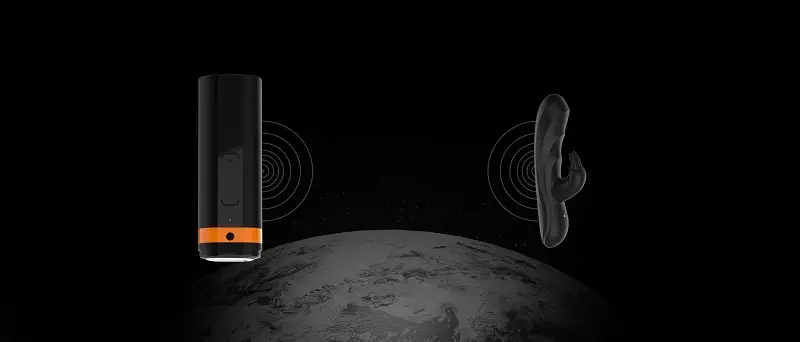 Cons
Its price tag is a little too high for most people. The average person will not sink the sort of investment Pornhub is asking for into a sex toy. It is definitely a high-end sex toy. However, there are people who can afford it, and there are people who save up to buy it because they see it as a worthwhile investment.
Pornhub's database, despite being the world's largest collection of porn videos, has an unfortunate shortage of interactive videos. With less than two thousand interactive videos, it can be easy to miss a category that caters to your needs, leading to a disappointing masturbatory experience.
If you are in a hurry to get started on your me time, the Turbo Stroker can be more than a little annoying. It takes time to sync with the website, and the numerous steps involved before actually getting a working video sync can quickly turn your raging boner flaccid.
Final Thoughts
So who was this toy created for? The adventurous young man who is not afraid to try new things will love this. So will the sexually adventurous stallion, and the shy nerd who loves his toys.
Basically, any man who enjoys porn will instantly fall in love with the Virtual Blowbot Turbo Stroker. Why? Because Pornhub is the unopposed king of everything sex. And everybody loves sex!
The Turbo Stroker is also the perfect toy for the couple that wants to stay sexually in sync and connected with one another.
If you want to spice things up in your relationship, then this is the spice. Use it with other toys and it will feel like you and your partner are right there on top of each other, no matter what the actual physical distance between you two may be.
>> Click here to check the price of the Virtual Blowbot Turbo Stroker now!