Masturbating is one of the best things you can do to de-stress, improve your mood, and improve your sexual wellness.
However, most people agree that masturbating is only second-best to physical sex. But why is this?
For many, the answer comes down to not having a partner to give you the pleasure you need and not being able to sit back and relax.
Fortunately, the SyncMo is your answer to interactive and solo masturbation with ease! So what is it?
A toy? A porn site? An app?
Not quite.
Find out how this new platform might be your answer to thrilling, fantasy-filled masturbation with ease in this SyncMo review below!
How Does The SyncMo Work?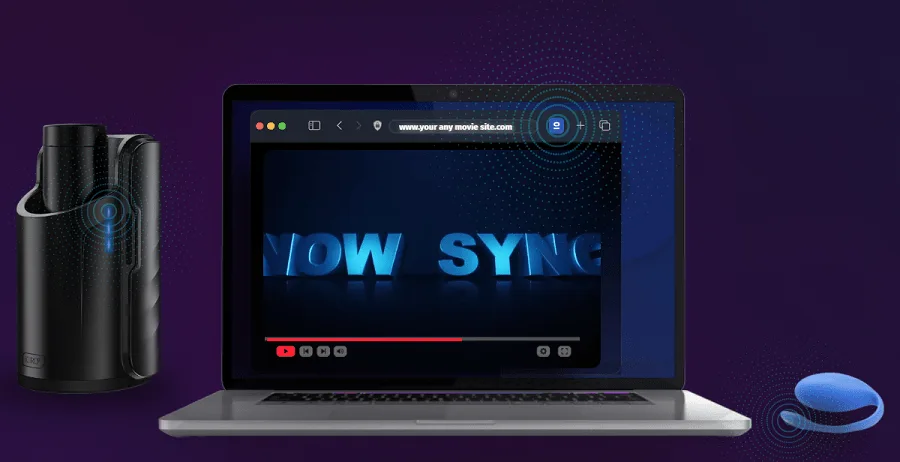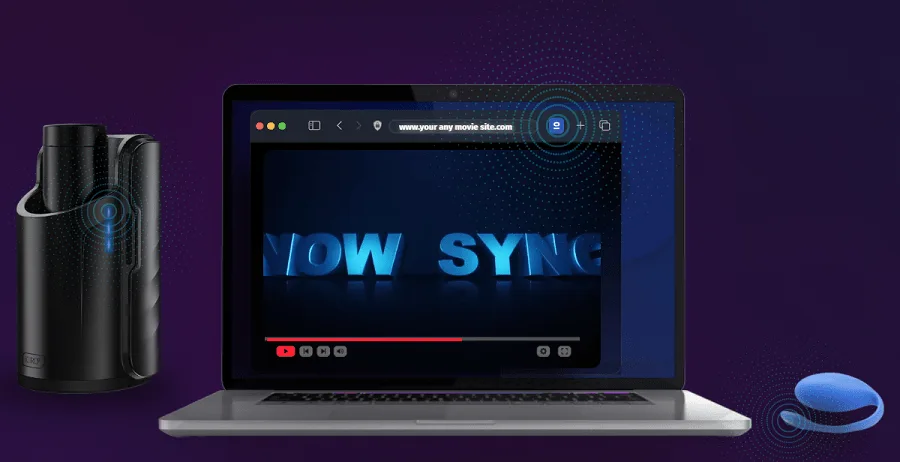 The designers of the SyncMo browser are also the same creators of the SayberX toys, one of the newest interactive web toys in 2016.
They've been working to develop a more interactive way to masturbate, and have done so using the SyncMo.
For starters, SyncMo isn't really an app or a porn site. It's actually more akin to a web browser…a really…really kinky web browser.
Once you have access and download it to your computer, you can watch any video from any porn site, or even personal videos or web cam shows, and sync it to a plethora of toys!
Below are some key highlights of the SyncMo program.
Works With Multiple Toys
It's amazing to see just how many toys can work with the SyncMo browser.
Whereas other platforms, such as SensesPorn, only allow a handful of toys from a single maker (Kiiroo) to work with their porn, SyncMo has gathered some of the most popular toys of various makers and made them compatible with their browser.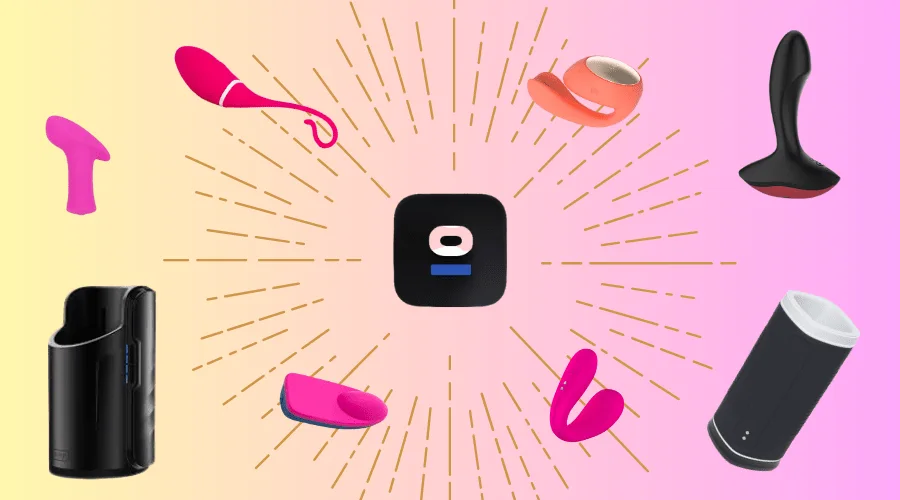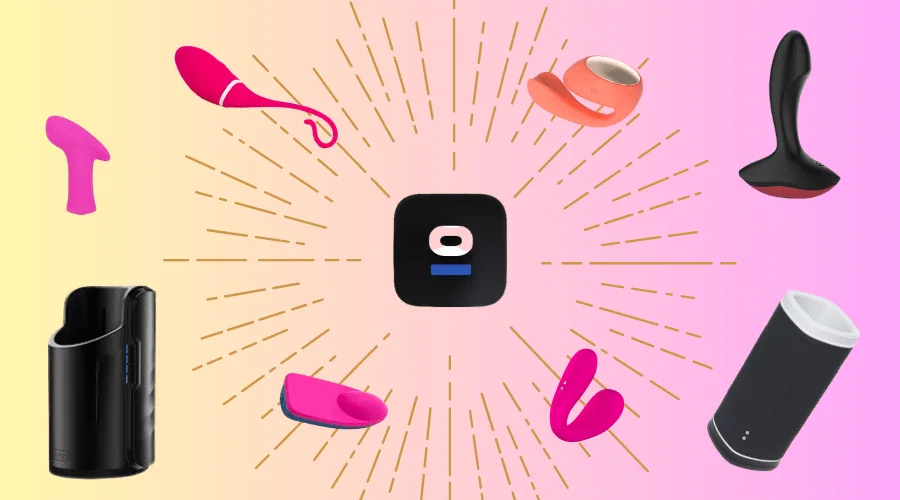 These toys include (but aren't limited to):
Kiiroo Keon
Kiiroo Onyx+
Kiiroo Titan
Kiiroo Pearl 2
Lovense Lush 3
Lovense Nora
Lovense Hyphy
Lovense Domi 2
Lovense Ferri
Lovense Dolce
Lovense EXOMoon
Lovense Osci 2
Lovense Max 2
Lovense Gush
Lovense Calor
Lovense Diamo
Lovense Edge
Lovense Hush
Lovense Sex Machine
Love Honey Desire
We-Vibe Jive
And so much more. You can find a full list of support toys here, as well as those that are currently in the process of being supported by the SyncMo browser.
Connecting With Ease
You'd think that having so many toys would make it difficult to connect to the browser.
However, this isn't the case, as connecting a toy is as simple as installing the browser and following some simple steps to sync and test your toy.


To start, follow these steps below.
Once you have the SyncMo installed, find the icon on the top right-hand corner of the navigation bar. This looks like a circle with a small dash underneath. It's bold enough to be noticeable, but discreet enough to not be too conspicuous on a shared computer.
The adult toy settings window will open. Select the "Enabled" option on the toggle switch between enabled and disabled toward the middle of the window.
Turn on the Bluetooth in your computer.
Turn on the Bluetooth on your toy and make sure it is discoverable. This will vary depending on the toy you have, so make sure you read the instructions thoroughly so your toy can be synced to the browser.
Click the adult toy settings and click on "Add Device."
Your adult toy will appear under the "Search" section. You'll notice a spinning icon and will notice the bar turn green when the toy is connected.
Once it is "connected," you can then test out your toy to ensure it is working properly. To do so, you can press on the up and down arrows on the device window. Doing so should make your toy pulse, vibrate, thrust, or do anything else it is designed to do.
If the toy doesn't work, make sure to try and fix your Bluetooth settings and make your toy discoverable again. Resetting can help, but follow your toy manual.
Both Men and Women Can Fantasize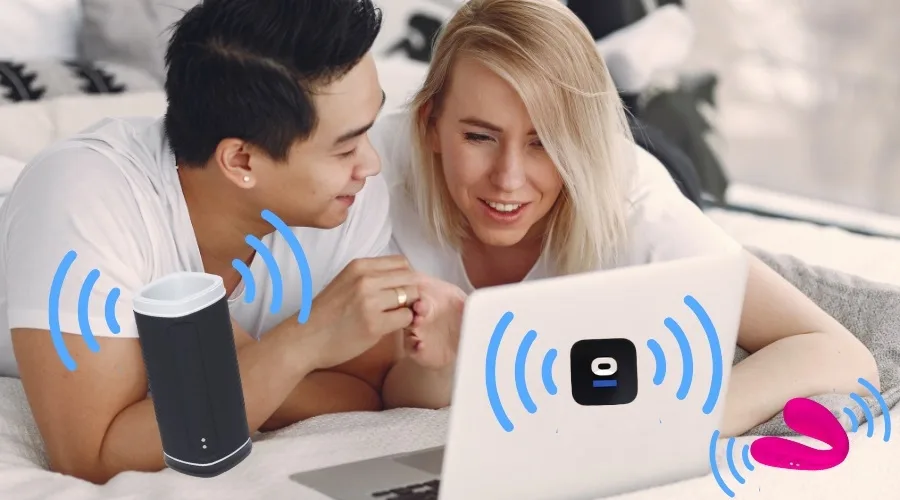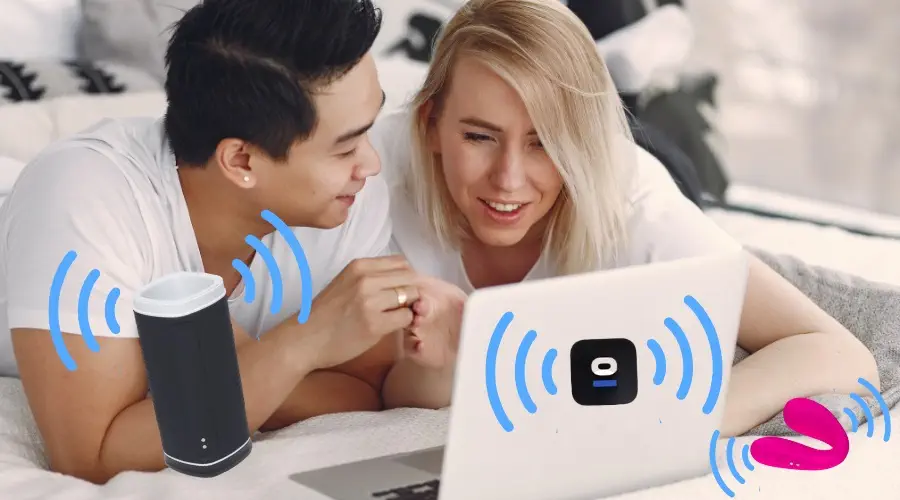 SyncMo currently supports both female and male toys.
Males have toy options that include sucking fleshlights, stroking toys that simulate handjobs (such as the Keon or The Handy), and also anal toys and butt plugs.
There are also prostate stimulators like the Pearl 2 that can be used with the SyncMo.
Women have a wide range of vibrators to choose from, including the Nora Lovense interactive vibrator that hits the g-spot at just the right moment.
There are also tons of panty vibrators you can sync to the SyncMo, including the Ferri by Lovense and the Desire by Lovehoney.
While there are lots of toys to choose from, it can be overwhelming for some new users to find the right toy that will bring them maximum pleasure.
It's best to explore your options and thoroughly research what type of toy you want, be it a thruster or vibrator, and start your journey from there.
The more categories you narrow down, the easier it will be to choose a toy to interact with the SyncMo platform.
Great for Mac Users
The SyncMo works wonderfully for Mac users, including those with various types of macOS versions.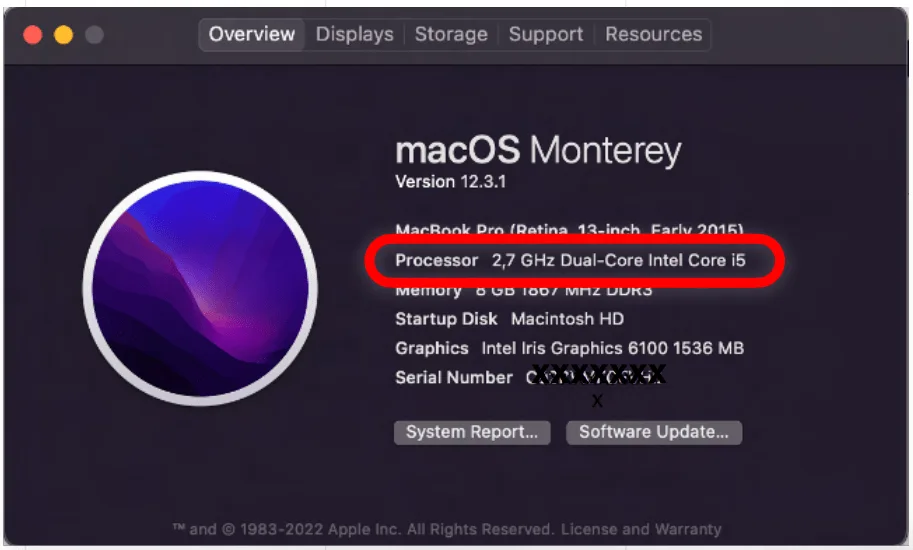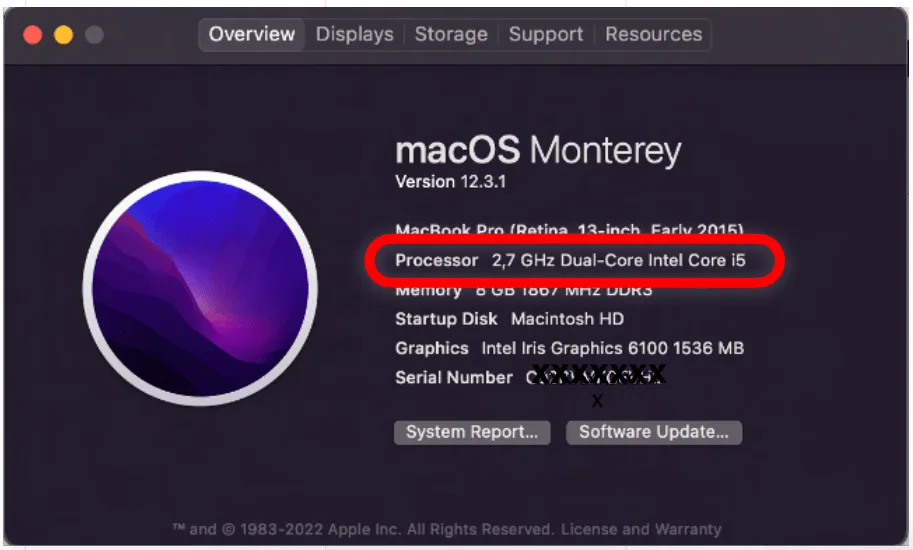 Currently, the Monterey and Ventura MacOS versions are compatible with SyncMo. To install the browser onto your computer, follow the steps below:
You'll want to upgrade your browser to 12.3 or above in order to use SyncMo. Check to make sure you understand the type of processor your computer has. It should be an Intel, or have an M1 or M2 chip installed.
Once you know the type of processor you have (Intel, M1 or M2), download the appropriate version from the website.
Navigate to your Downloads on your Mac and run the installer. Follow the instructions on the installer.
Accept the EULA, or terms of conditions, by clicking continue on the bottom right hand corner of the screen.
The installation type option will appear, and you have the choice of changing the location of where to download SyncMo. A word of caution, the install won't work if you select another area of the computer to install it, it won't work, so simply click on the "install" option.
Your Mac will prompt you to input your password so you can then grant permission for the program to be installed into your computer. Enter your correct password or use your fingerprint ID.
Wait a few seconds and then your SyncMo will install onto your browser.
Launch your SyncMo through the Launchpad
Enter your email address and license key which comes with your subscription, then activate your license.
Offers Huge Privacy
Most people would be wary of letting an adult program have access to their browser and be installed into their computers.
Fortunately, you don't have to worry about any breaches of privacy when using SyncMo (at least, according to their creators).
The way SyncMo works is fairly simple. You pay a single payment for the program, which comes with 1-year support for technical and customer support issues.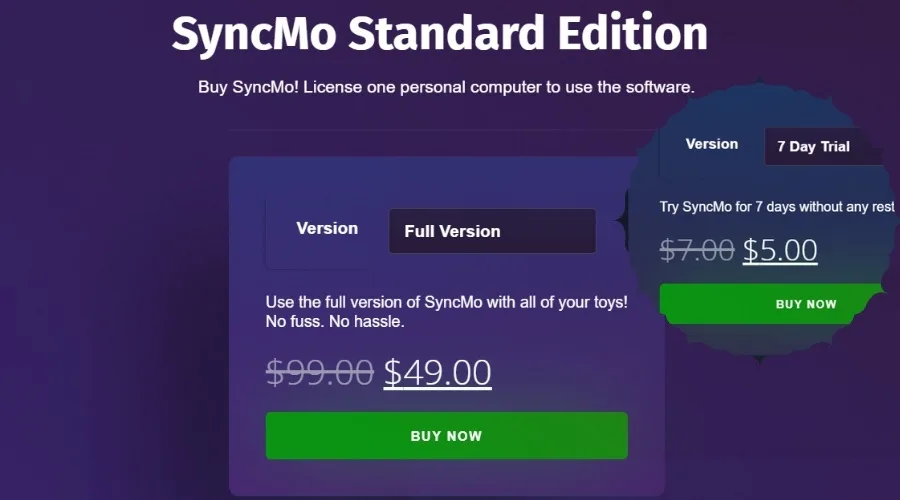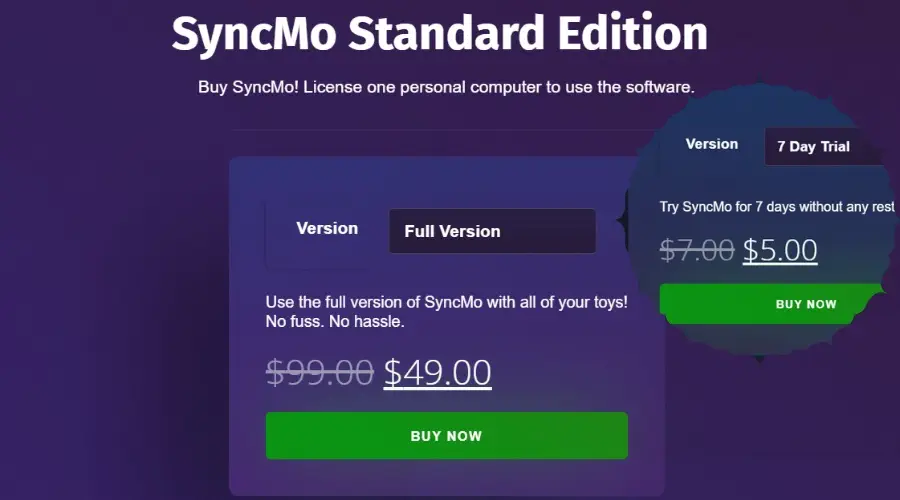 After that, your browser and your time spent on SyncMo is completely up to you! SyncMo doesn't offer any sort of tracking or worry about any purchases.
There's really nothing better than simply watching videos and having the movement sync to your toys.
These movements are monitored using the SyncMo browser, but they occur in real-time and nothing is saved onto their browser.
If you do need help with a technical question, customer support only uses your license key as reference, making it easy to keep your anonymity.
Watch the Videos You Want
The big difference between SyncMo and other similar interactive toy services is that you can watch whichever videos you want and still have them sync to your toys.
While some other sites offer porn videos made to sync with only male toys, SyncMo allows you to view any video and sync it to your female or male toys.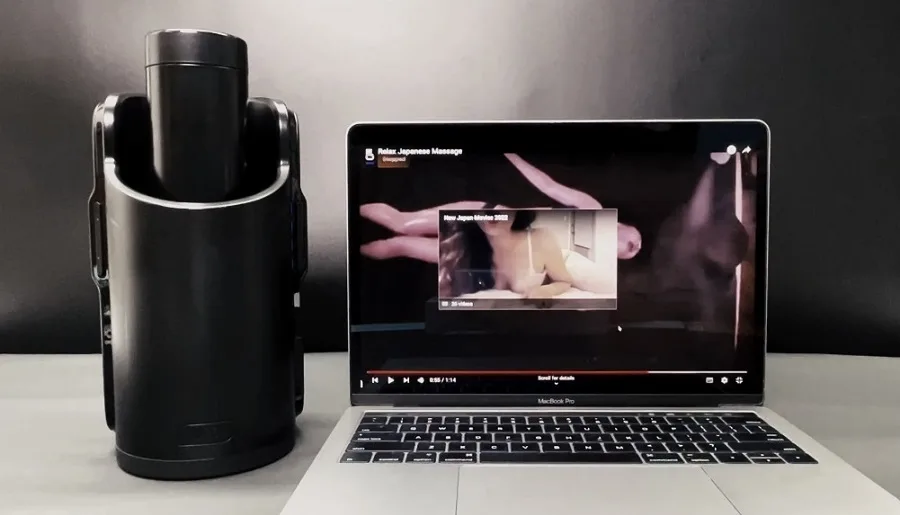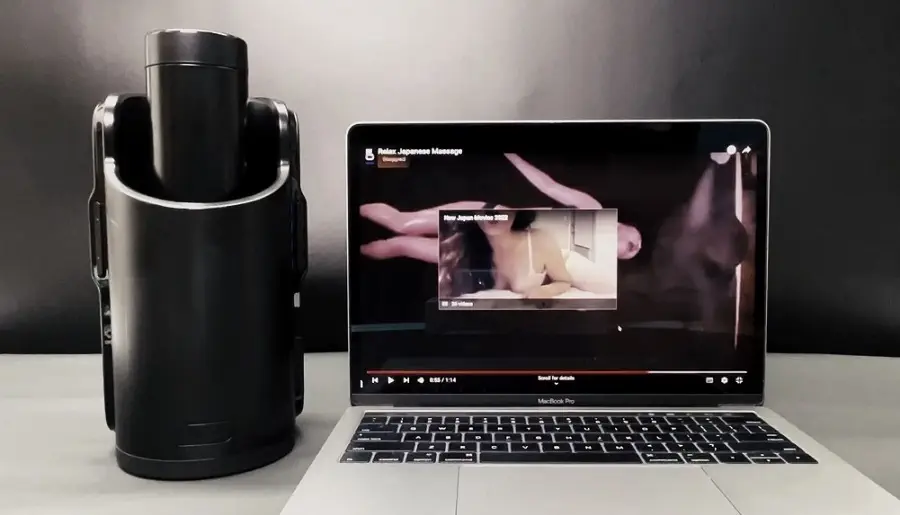 You can get real-time play through webcam videos, watch some of your favorite saved videos online, and pick your favorite porn video to use it with your toy.
The way it works is through SyncMo's motion detection capabilities. Simply open up your favorite browser, find a video, and make sure to enable this motion detection software before use.
Experience Multiple Sensation Levels
Lastly, SyncMo allows you to get multiple levels of sensation with your toys. There is a "High, Medium, and Low" option when syncing your toy and determining the level of action sensitivity.
Simply click on the settings icon, navigate to the right of the "speed test" buttons, and change your intensity level.
While the SyncMo automatically sets your toys to be highly sensitive and be highly sensitive to tracking movements, you can lower the speed and overall performance of your toy by toggling to the "low" setting.
Frequently Asked Questions
While SyncMo sounds a bit complicated to use, it's fairly easy once you get your hands on its software. Install, sync your toy, enable the browser, watch porn, and that's it!
However, if you have more questions, below are some FAQs to help you understand SyncMo a bit better.
Does It Work With Windows?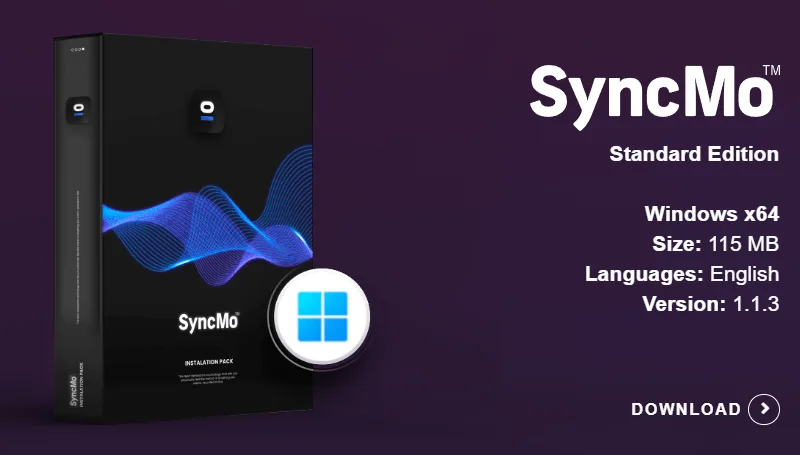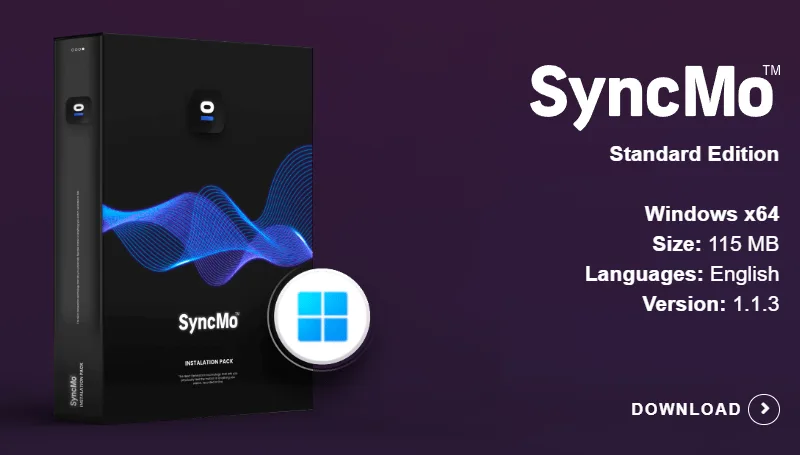 Yes, SyncMo does work for Windows users! It took some time for the team to release this update, but it's finally here.
The reason for the wait is simple. Have you ever tried connecting your Bluetooth headphones to a Windows device, and noticed it's much harder than on an Apple computer?
That's because Windows computers are notoriously varied and difficult to fully sync with different accessories, including SyncMo.
Are There Any Thrusting Toy Options?
Yes! Currently, the Lovense sex machine is supported by the program. Unfortunately, that's pretty much it in terms of thrusters.
While there is a whole line of panty and g-spot vibrators you can use with the SyncMo, you'll find a lackluster selection of insertable thrusters to use.
Unfortunately, while male users get to experience lots of sucking, spinning, and even anal pleasure, women are pretty much limited to vibrators and g-spot stimulation, making the SyncMo not worth the price for some female users.
Are There Any Partner Play Options?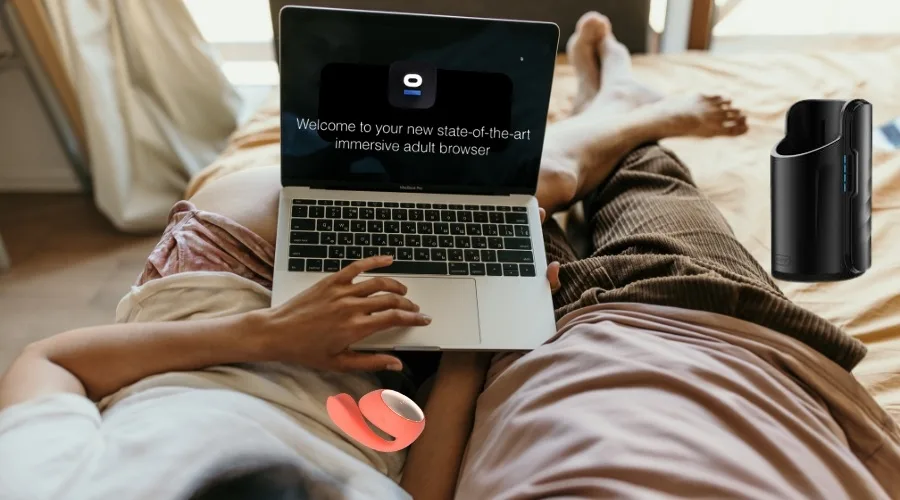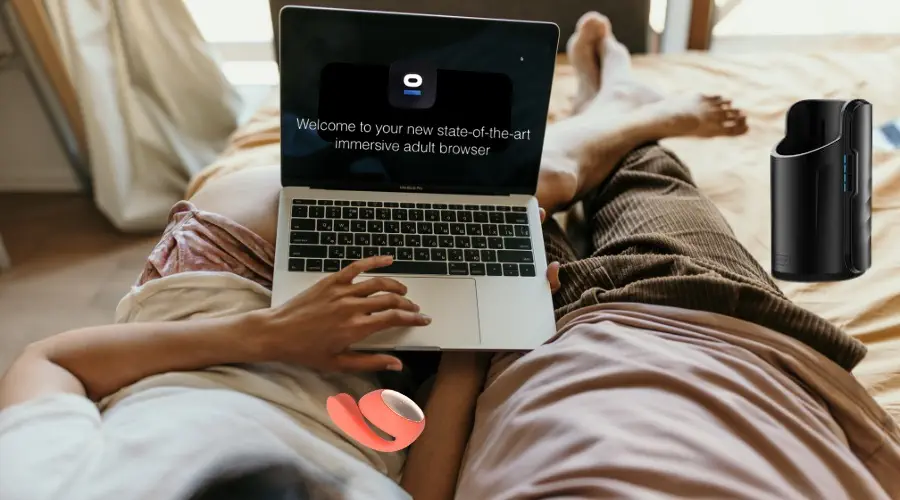 Currently there are no play options for couples. However, what you could do, as reported by other users, is sync two toys and have them going at once to the same video.
Will it be as sexy as having your partner control you?
Maybe not, but it will allow both you and your partner to have a sexy dual masturbation experience with your favorite porn video, which isn't so bad either.
Your partner and you will also need to share a single computer, unless your partner purchases a separate program, syncs their toy, and you both watch the video by timing it perfectly.
Can I Get a Refund?
Currently, SyncMo doesn't offer any refunds since you're not buying a toy or subscription plan. It's a single one-time purchase with tech support.
However, if you change your mind during the checkout process or haven't used your license key yet, you might be able to swing a full refund or cancel your plan.
Just reach out to support@sync-mo.com within 30 days of your purchase.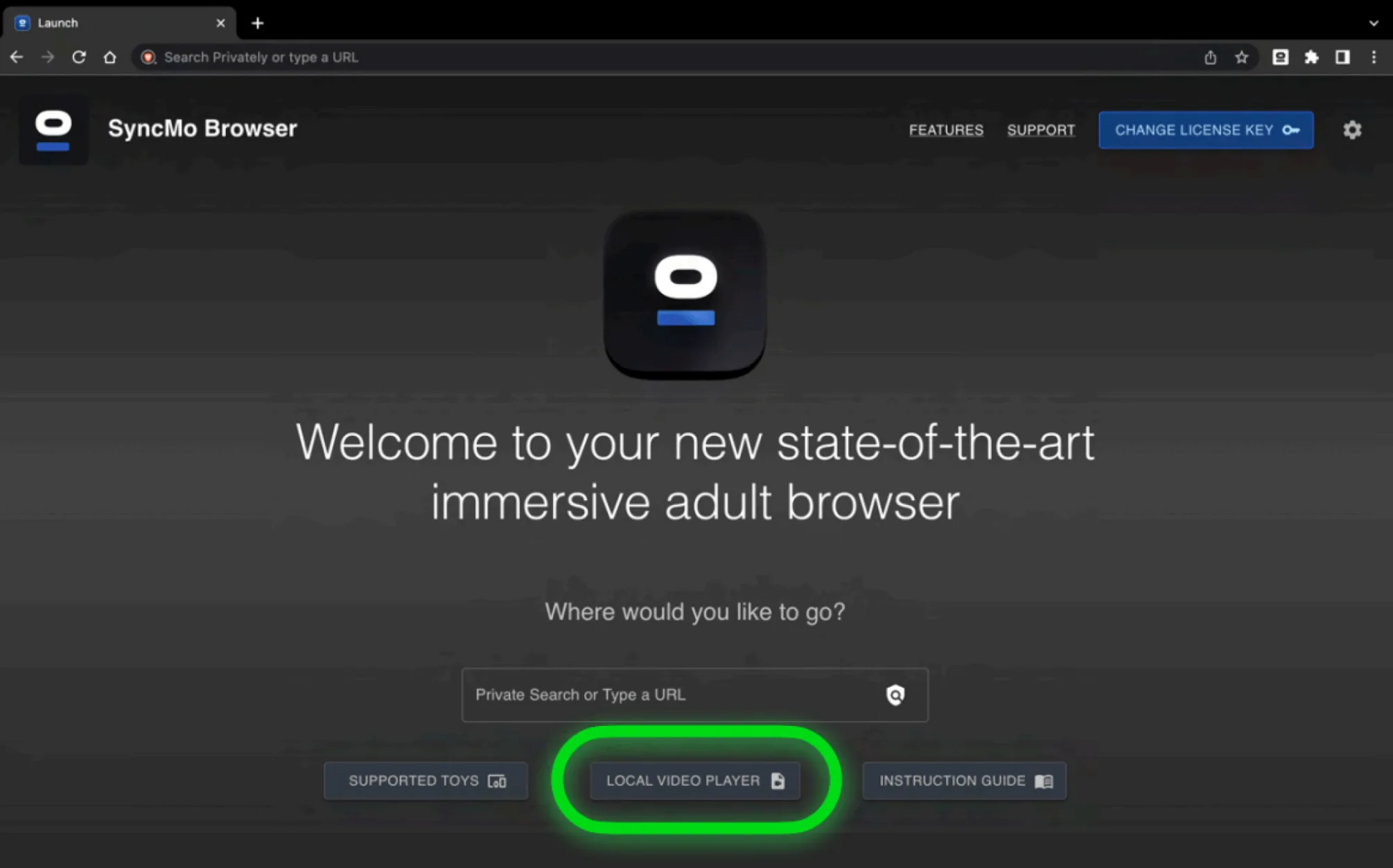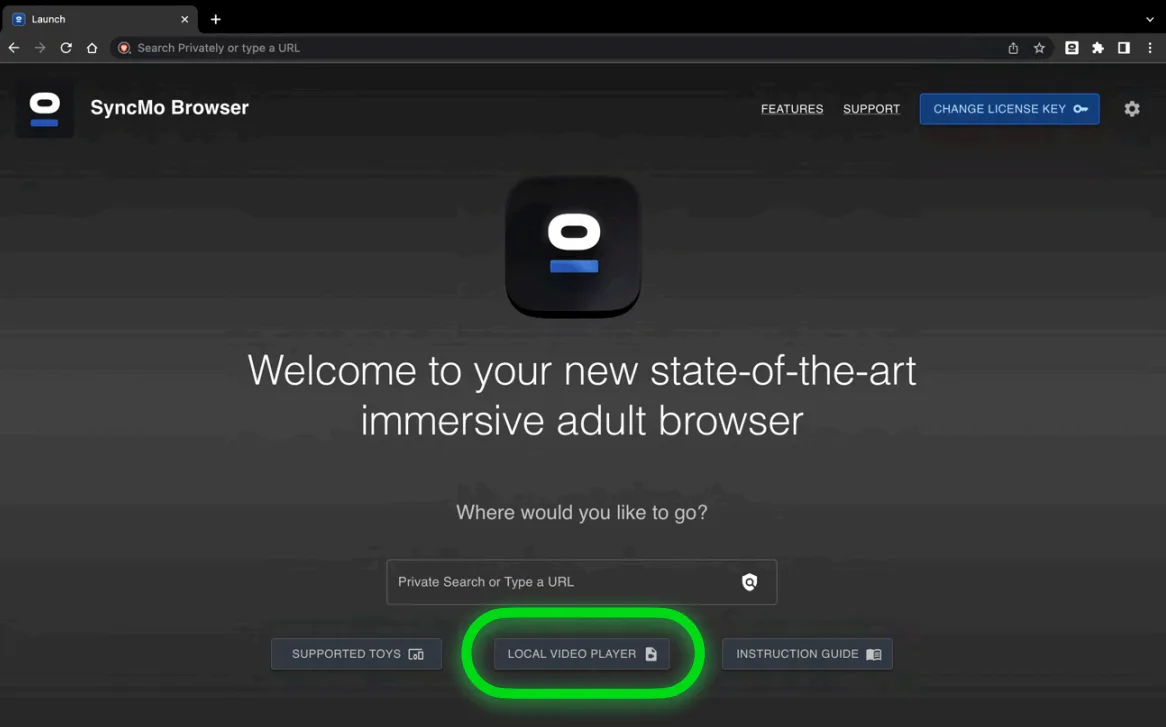 Pros
Easy to install into your computer
Offers lots of privacy options and no need to worry about tracking
Automatically tracks any videos on your browser
Wide selection of toys to choose from
Cons
Toys are limited for women and include mostly vibrators
No version currently available for Windows users
No refunds available
No ability to sync with partner unless through a length syncing process
Verdict
The SyncMo browser is revolutionizing the way interactive toys work for users.
Instead of using pre-recorded videos, you can have your choice of any online video and can engage in your deepest fantasies.
For women, options are more limited, and the program might not be as worthwhile.
Window users should keep an eye out for this program, as should those who currently have a toy that's not supported. The more this program develops, the more exciting!