Are you thinking about giving remote play a try?
Maybe you and your partner are long-distance and want to be able to have some fun together while you're apart. Or maybe you just like the idea of being able to discreetly play while you are out in public together.
You might have heard some bad reviews of panty vibrators in the past – they move around too much, not powerful enough, they don't have enough range – but the Lovense Ferri is designed to do away with all of that. It has been billed as the very best small, discreet, and powerful panty vibrator ever designed.
Read on for our Lovense Ferri review and find out whether or not it really does live up to the hype.
➡️ Click here to check the current price of the Lovense Ferri!
Who are Lovense?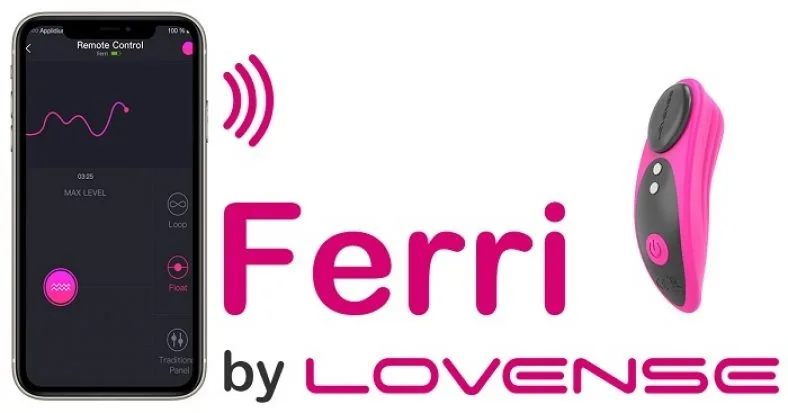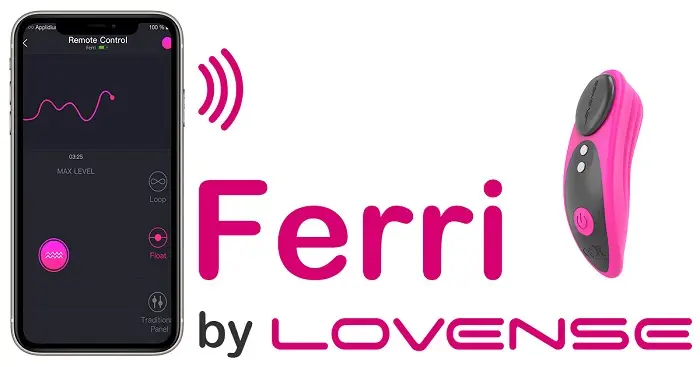 If you've spent any time in the sex tech world, you will have probably come across Lovense. They are one of the leading teledildonics companies out there and they are known for their innovative use of both software and hardware to really take sex tech to the limits of its potential.
They offer a range of toys for men and women that can all be controlled via their custom-designed software. The software has integrated chat, video calls, and the ability to sync your toy up to the videos on their player.
Lovense Ferri review
What does the Lovense Ferri do?
The Lovense Ferri is a panty vibrator. It is an external vibrator, so it vibrates against your clit only. If you prefer to have your g-spot stimulated, this isn't the toy for you.
But you can get other toys from Lovense that will do that nicely. One of the best things about the Ferri is that it doesn't have just one vibration setting. You can adjust the vibrations to go from really soft (if you want to tease) to really strong (if you want a full-blown or more intense orgasm).
This gives it a whole lot more potential than other similar products that just have an on/off switch. The vibrating part of the Lovense Ferri is focused on the head. This is different from other similar products, which vibrate the whole length.
How does the Lovense Ferri attach?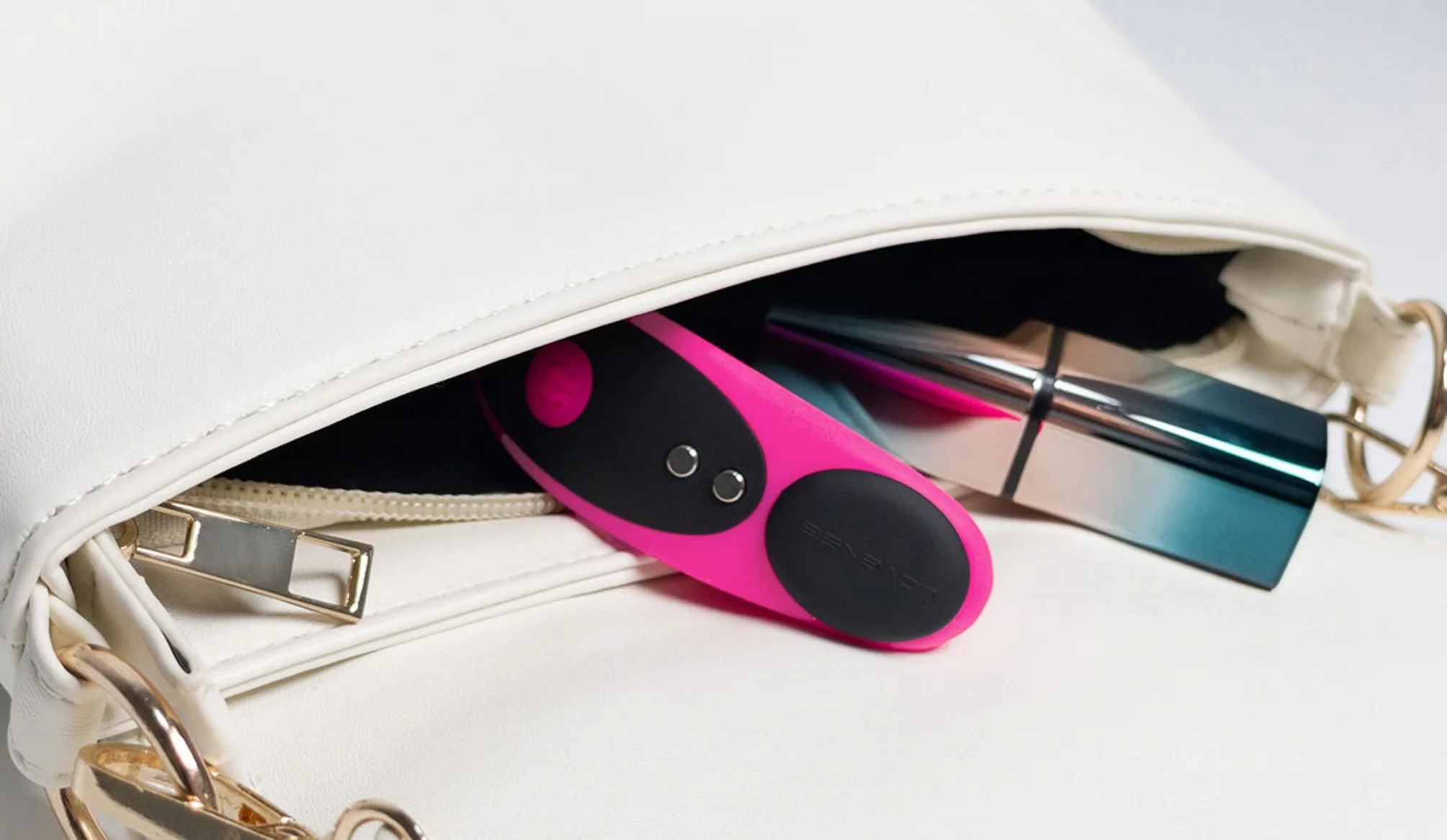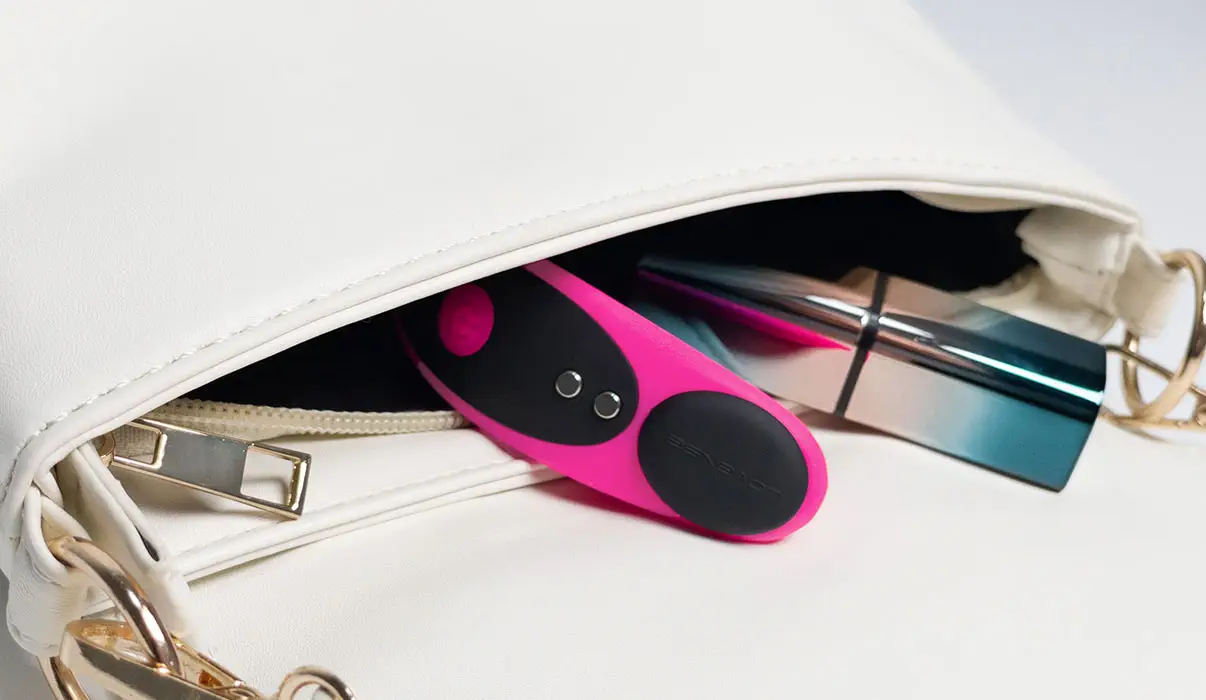 The Lovense Ferri attaches to your panties using a magnetic cap. So the toy itself is magnetic and there is a separate cap that you place on the outside of your panties. The two stick together and the Ferri is kept firmly in place.
There are other panty vibrators that use the same magnetic design, but the Ferri has a particularly strong magnet that makes it almost impossible for it to shift around. This is vital if you want the vibration to be hitting the right spot on your clit.
This means that you can confidently wear the Ferri while you go about your day, without having to worry about needing to readjust it. Lovense even claim that you can wear it while you dance and, honestly, the magnet is strong enough to make that a real possibility.
How big is the Lovense Ferri?
One of the big selling points of the Ferri is its small size, and it really is small. Not only is it small, but it also has a unique curved shape that molds to your body. In practice, this means that it really isn't visible under your clothes and you can easily forget that it's there while it's turned off.
You can also stick it in your purse and take it with you, without it taking up any room at all. So, for a toy that's billed as being perfect for discreet remote play, the size really does fit the bill.
Lovense Ferri dimensions:
Weight – 35g
Length – 2.93″/75.44mm
Width – 1.06″/27mm
Depth – 0.96″/24.5mm – 0.83″/21mm (it tapers off towards the end)
How loud is the Lovense Ferri?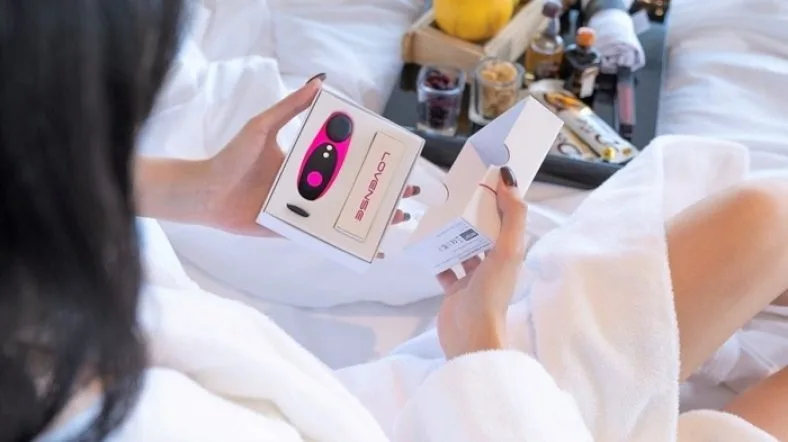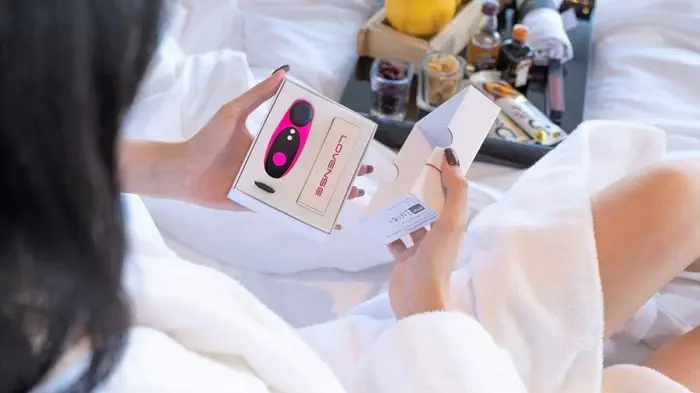 Lovense state that the Lovense Ferri has a maximum sound output of 43 decibels. Of course, it will be quieter than that again if you have it set to one of the lower vibration settings. If you are hoping to use your Ferri when you are out in public, then it is going to be really important to you that it is as quiet as it claims to be.
So how loud are 43 decibels exactly? The number itself probably doesn't mean much for you, so for comparison, it is the same as:
a quiet room
a stream
a library
a refrigerator
light rain
a whisper
That sounds pretty quiet on paper and if you're in a place that has even the smallest amount of ambient noise, it's almost certain that nobody will be able to hear it. But some people do feel that the noise is still too loud for them to be fully comfortable in public while using it to its full range.
How do you control the Lovense Ferri?
Just like all the other Lovense products, there is a huge amount of software support. You can download the Lovense app for free from the App Store or the Google Play store, and it runs on IOS 9.0 or later, or Android 4.5 or later (as long as Bluetooth 4.0 is enabled).
You can also control the Ferri from a Mac that has Bluetooth 4.0 enabled. You can run the software on a Windows PC but to do that, you will need to buy the Lovense USB Bluetooth Adaptor separately.
The Ferri is controlled via the app. If you're doing some solo play, you can use the app on your own phone/computer. If you want to use it with your partner, they can take over control on their phone/computer.
The level of control you have over the settings within the app is really impressive. Here are some of the things you can do:
control the sound level
use unlimited vibration patterns – Lovense has a huge library or you can make your own custom patterns (and save it for later use)
sync the vibrations to the music on your phone
use sound activation to control the vibration onset
set the vibration levels – you can lock the maximum to be lower if you don't want it going too high
You can also toggle between a tap and slide action for the remote or a traditional remote. And you can use the inbuilt chat function to communicate with your partner if you're using the long-distance option.
What is the range like?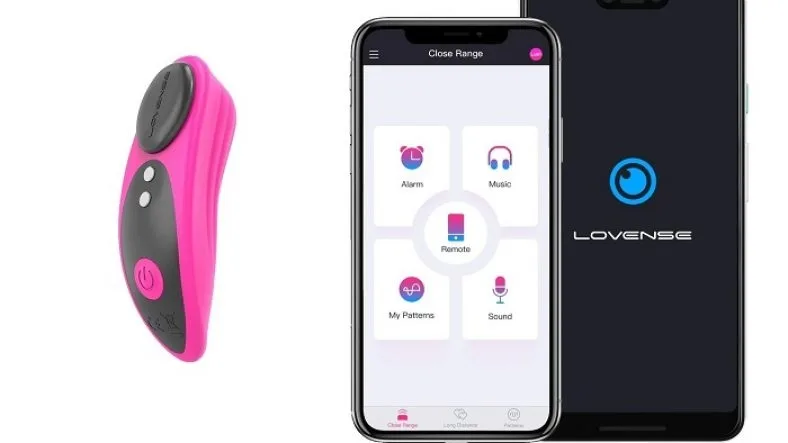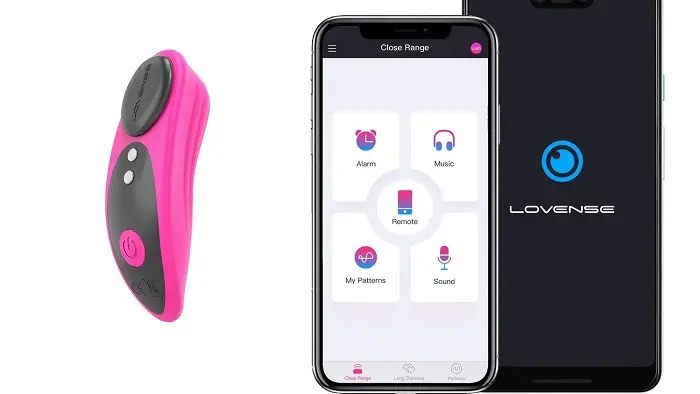 Range is another really important aspect of panty vibrators. The last thing you want is for it to suddenly go out of range when your partner is too far away right in the middle of you having fun together. Thankfully, that isn't something that you will need to worry about too much with the Lovense Ferri.
There are two ways of connecting to it from your phone/computer:
1) Bluetooth
This setting is for when you are in the same physical location as your partner, or for when you're using the Ferri on your own. The range can vary depending on whether you're sitting or standing:
standing – up to 45 ft from the front and up to 30 ft from behind
sitting – up to 20-30 ft from the front
2) Wifi
This setting is for when your partner is at a different location. They use the internet to connect their app to your app, which then controls the Ferri via your Bluetooth. The range for the Wifi setting is unlimited as long as you have an internet connection!
What's in the box?
(1) The Lovense Ferri
(1) USB charging cable
(1) User manual
(1) Quick setup guide
(1) Storage bag
(1) Spare magnet cap
The really great thing about what you get along with the Lovense Ferri is the spare magnet cap. It is so easy to misplace little bits like that, so it's a really great idea to give people a spare just in case.
Lovense Ferri – the pros
really small
discreet curved design
strong magnet keeps it securely in place
option to use Wifi for long-distance play
innovative and fun app features
USB rechargeable (no need for batteries)
fully waterproof
3-3.5 hours battery life (with continuous play)
fully customizable vibration controls
Lovense Ferri – the cons
can be relatively loud when it's on its highest vibration setting
need to buy a separate adaptor to use with a Windows PC
the charger can be fiddly to connect
only comes in one color
Conclusion
The Lovense Ferri is a great addition to the Lovense product range. It really does tick the boxes when it comes to panty vibrators. It's small and discreet and its strong magnet will mean that it always sits in the right spot, no matter what you're doing.
The fully variable vibration settings mean that you and your partner can use the Ferri exactly how you want to, and from a distance too. It has bags of battery life and can be fully submerged in water, so you really can take your play wherever you want.
All in all, if you are looking to add a panty vibrator to your collection, you won't go far wrong with the Lovense Ferri. Now all that's left for you to do is pick one up and have some fun!
➡️ Click here to check the current price of the Lovense Ferri!