Virtual reality has taken the world by storm, with an industry estimated to be at about 28.4 billion in 2022 alone!
Porn watchers everywhere know how amazing it feels to be immersed in a VR experience with your favorite porn star seemingly inches away.
But, where can you watch exclusive and easy-to-access VR and interactive porn? Online, of course!
SensesPorn is one of the largest and most trusted interactive porn platforms. But, is it worth the subscription cost?
Find this out and more in our review for SensesPorn, interactive and VR content.
What is SensesPorn?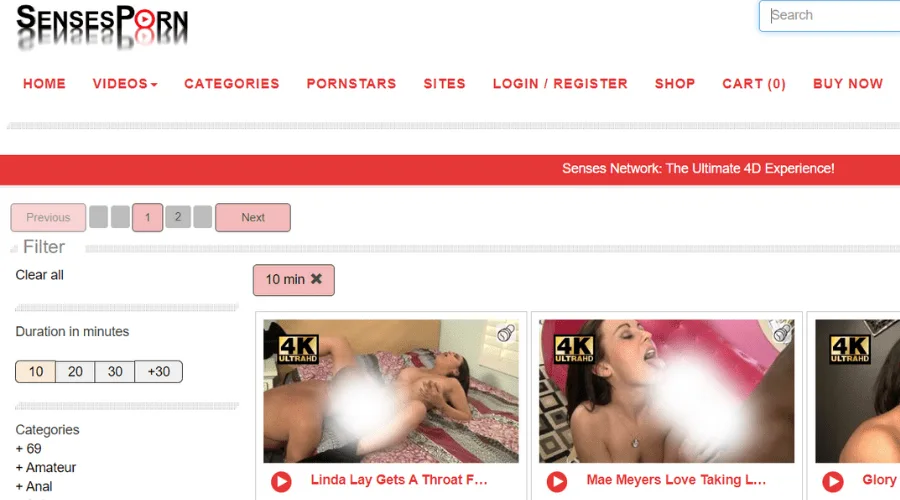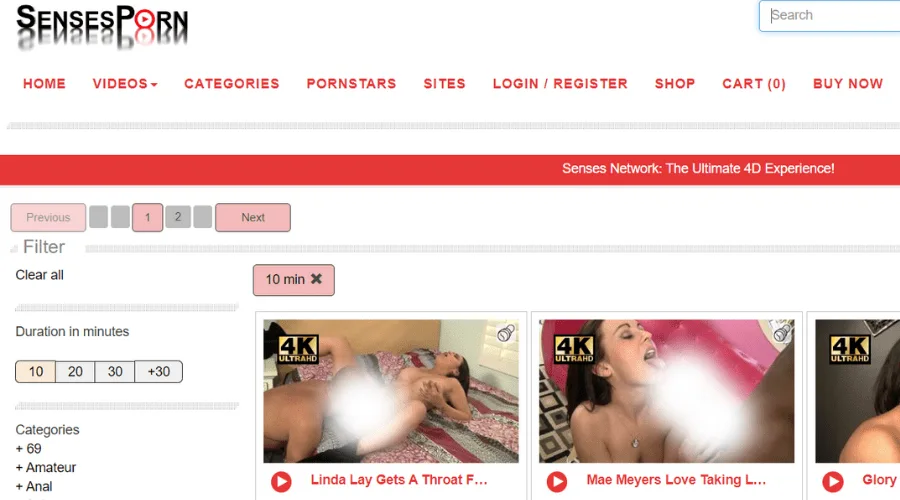 Upon first glance, SensesPorn looks just like any other porn website on the internet (numbering in the thousands).
However, you'll quickly notice most of the videos are short, all are interactive, and some are even designed to be compatible with VR headsets!
What makes SensesPorn different is the fact that users can sign up for an account and use their VR headsets and interactive male masturbators to make the experience way more immersive than regular porn.
The SensesPorn network includes videos from:
SensesPorn
SensesVR
SensesBlowjob
Users can sign up for an account fairly quickly and use Kiiroo toys to interact with different clips. Unfortunately, there's currently no way to sync non-Kiiroo toys or even female toys for that matter.
There are currently two websites for SensesPorn, including regular heterosexual content and SensesPorn for gays, which has its own dedicated website.
High-Quality 4K Videos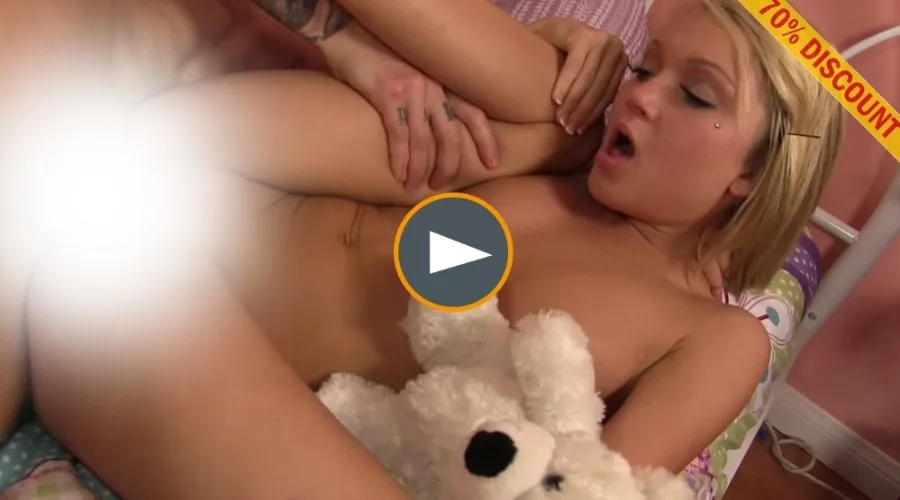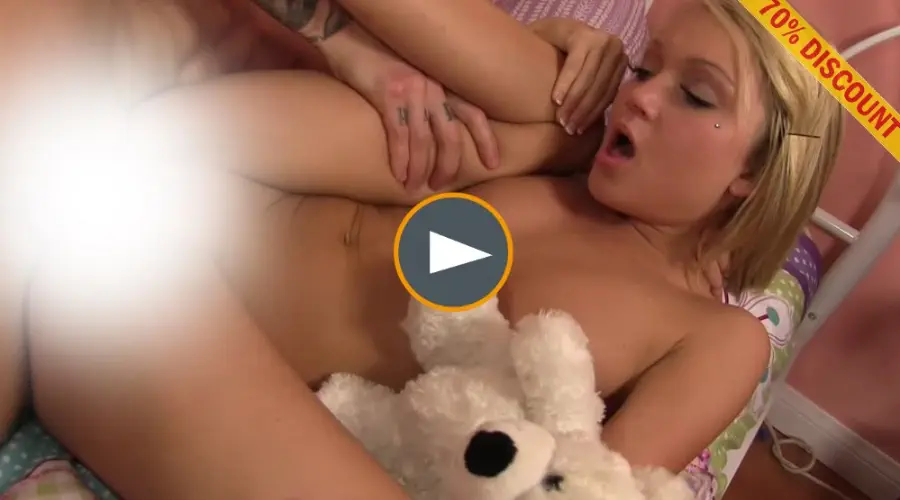 One of the best things about SensesPorn is that it curates only high-quality, 4k videos in high definition.
Unlike the myriad of porn websites scouring the internet, you can find shorter but incredibly well-directed porn clips online.
These 4k videos are curated on purpose, since it's nearly impossible to get a good interactive VR and masturbating experience with low-quality videos.
If you're someone that likes the amateur video-style or likes unique or taboo storylines, SensesPorn might not be the best choice.
Most of the videos on the site have the same directing, lighting, plotline, and are your standard porn video. This is great news for those that want high-quality videos for a quick masturbation session.
However, those looking for more unique or taboo videos, they won't find the video to turn them on here.
Multiple Categories
SensesPorn has multiple categories available. From voyeurism to big boobs, you can find just about any category on the site for your masturbation session.
In addition to categories, users can also choose from various big-name porn stars to watch and sync to their interactive toys.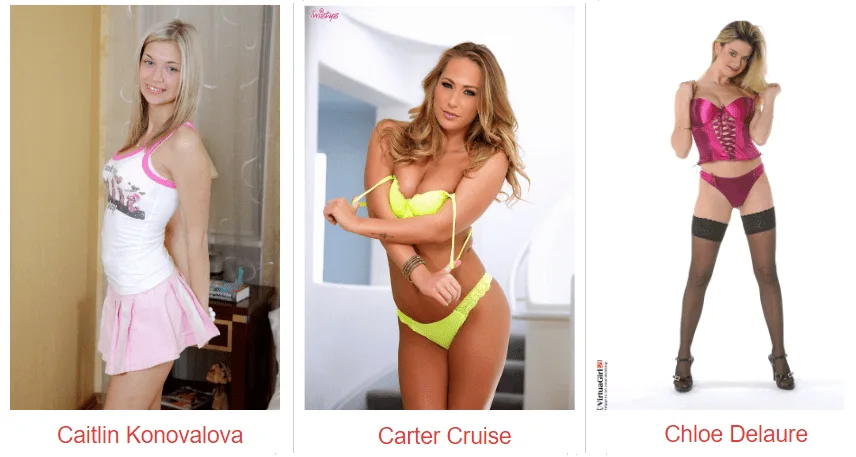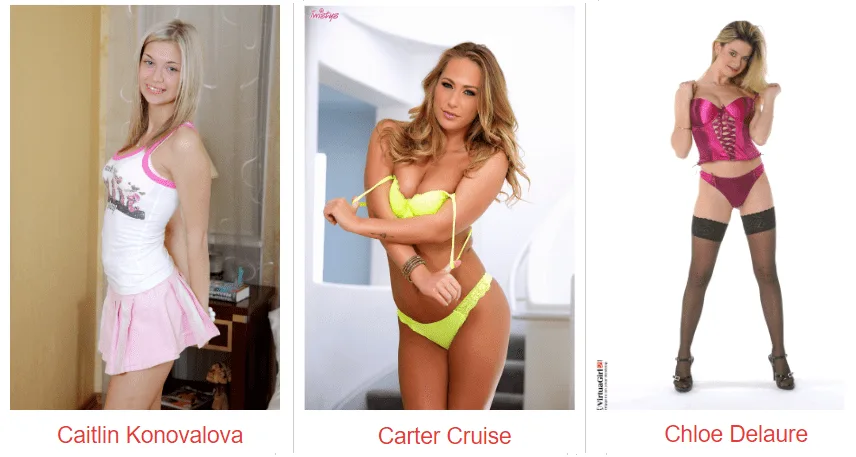 However, you might notice the format is mostly catering to glory holes and blowjobs, since that's what works best with interactive masturbators.
As long as you feel good, is there really any other category that matters?
VR Porn
SensesPorn has various different sites available to its subscription users.
This includes regular SensesPorn with multiple categories and different stories, Senses VR Porn, and Senses Blowjob porn.
Senses VR Porn is by far one of their most popular choices. Users beware, this VR Porn isn't that fun to watch without a nice-quality VR headset.
While there are DIY projects you can do to transform your phone into a VR headset using a cardboard box, this VR Porn is most effective when using an actual VR headset.
For those that don't have a VR set, don't worry!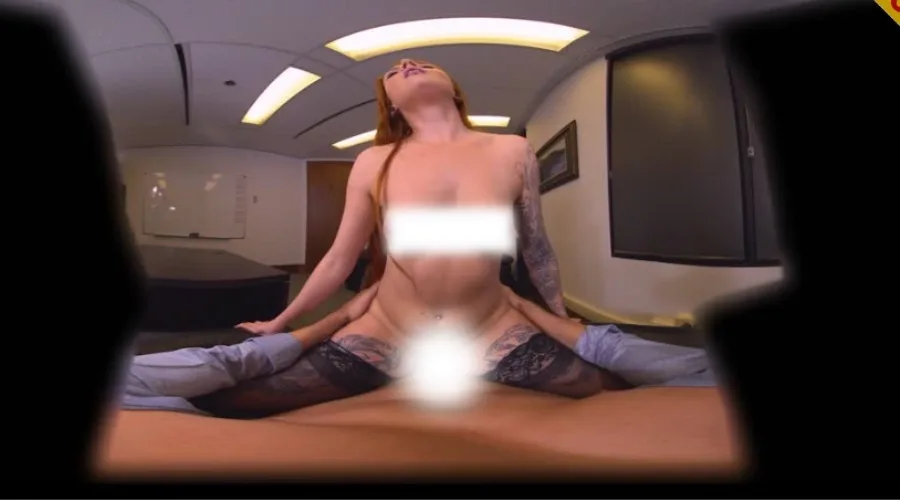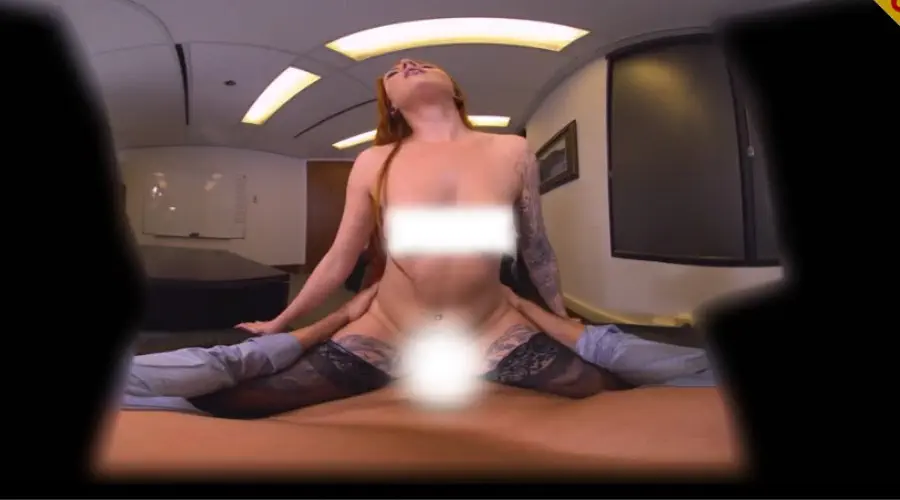 Senses VR videos are readily apparent thanks to their somewhat strange format that resembles two fisheye lenses coming together in the middle of the video.
If you don't have a headset to work with, or VR isn't your thing, you can still view porn regularly or sync it to your male masturbator.
Interactive Porn
SensesPorn offers interactive porn and blowjob porn videos, which are meant to be synced with Kiiroo products. These interactive porn videos will vary depending on the type of sex toy you use.
For instance, if you're using the Kiiroo Keon, this powerful fleshlight toy is capable of reaching speeds of up to 230 strokes per minute with a long stroking feature.
On the other hand, if you're using the Onyx +, this toy is only designed to reach 140 strokes per minute and is more lightweight than other Kiiroo toys.
While SensesPorn offers different videos that are all able to be synced with various interactive toys, your toy will greatly determine your experience and overall comfort level.
The better your toy and the more you like it, the more likely it is you'll be satisfied with SensesPorn's selection and interactive play.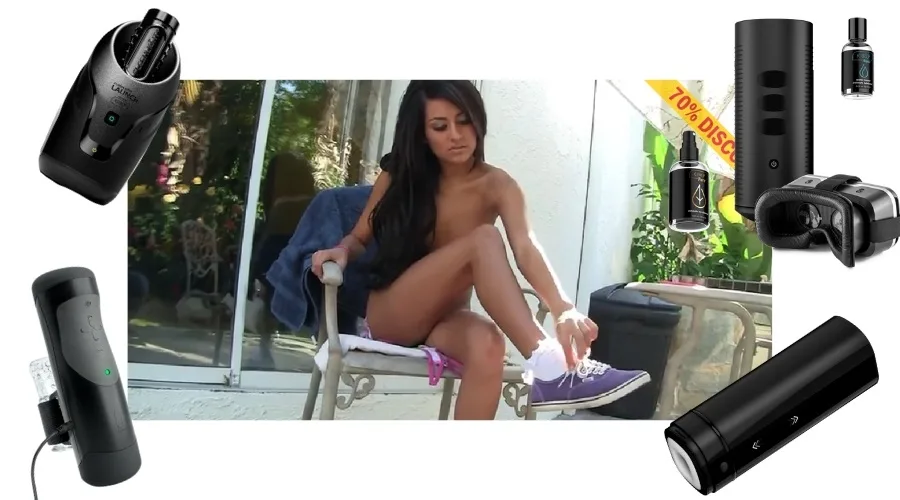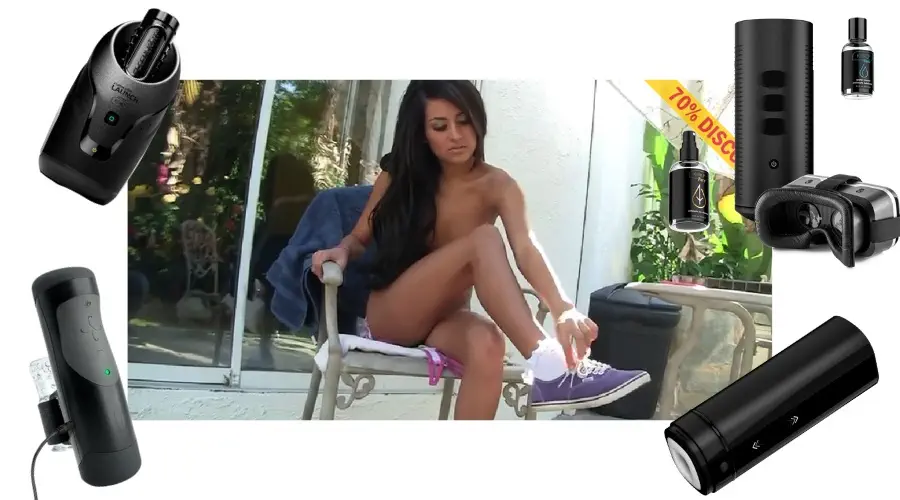 Subscription-Based Platform
If you're just looking for short, high-quality porn videos to masturbate to, you can totally use SensesPorn for free thanks to its many online clips.
Simply click on the video you want and hit the play button without worrying about ads or annoying pop-ups.
However, if you want to get access to VR videos, Senses Blowjob, or Senses Interactive content, you'll need to be a paying member to their subscription service.
Subscription services are available in one to six-month increments. You can also sign up for a trial if you're testing the waters or need content for your VR headset or interactive toy.
Either way, their flexible subscription plans and pricing make SensesPorn a popular choice for serious interactive users.
How Does SensesPorn Work?
If you're ready to start viewing interactive and VR porn, it's important to know the step-by-step process to sign up and gain access.
Below are some key things to consider, and how you can get started on viewing SensesPorn and climaxing in an oh-so-realistic fashion.
Signing Up for an Account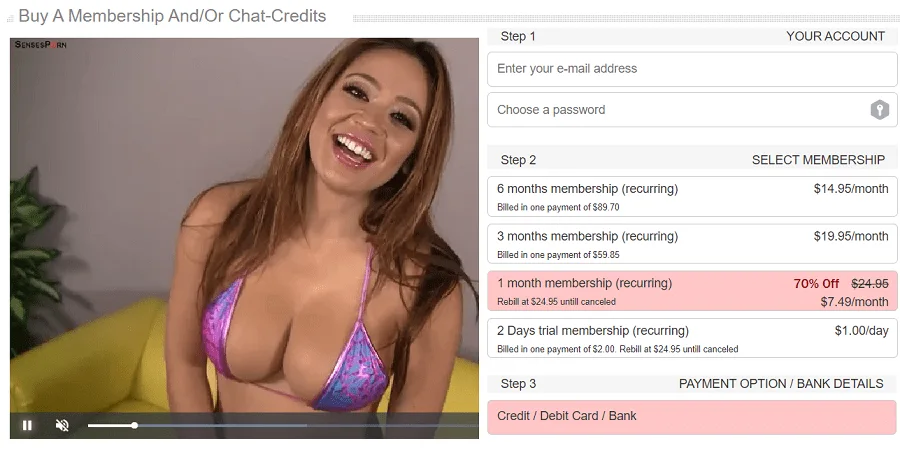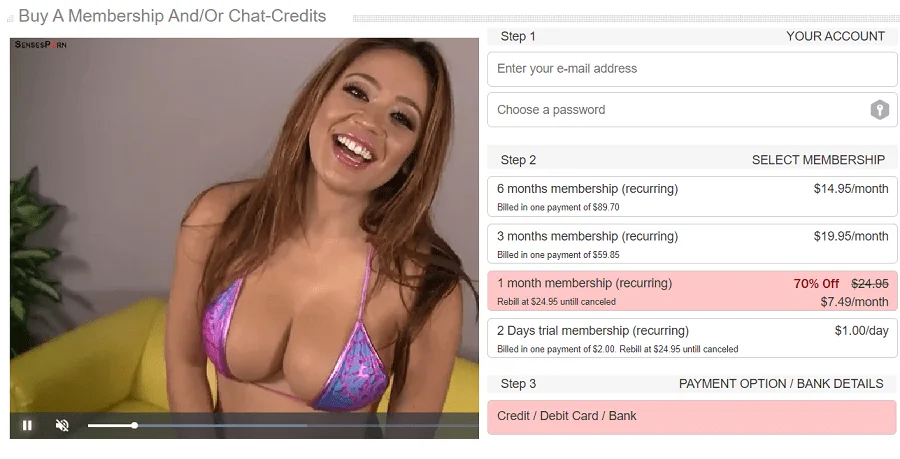 To start, you'll want to sign up for an account and register to gain access. To sign up, follow the steps below:
Navigate to the SensesPorn registration page. You can also click on any video you're viewing and navigate to the right-hand side of the screen to see the same registration form.
Enter your name and a valid e-mail address for your login information.
Choose a subscription plan based on 6, 3, or 1 month options.
Input your credit card information on the bottom of the registration page.
Keep in mind the main SensesPorn page only directs you to heterosexual-themed videos. If you want to view gay porn, just navigate over to the https://www.sensesgays.com website page.
You can still view the same interactive content and use your same login and password credentials to view content on this site.
Finding the Right Video
What is the use of signing up for interactive porn when you can't find a video to turn you on? Fortunately, it's easy to find the right interactive video for you.
You can choose to view videos with popular pornstars and choose between 10, 20, and 30-minute videos. You can also view videos by category.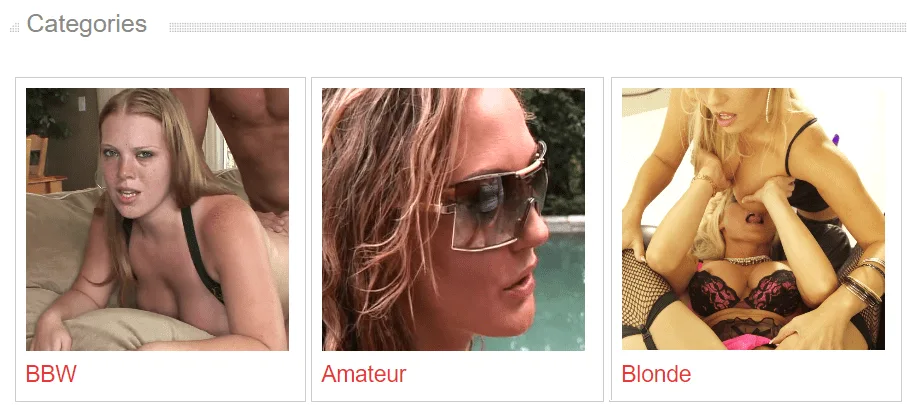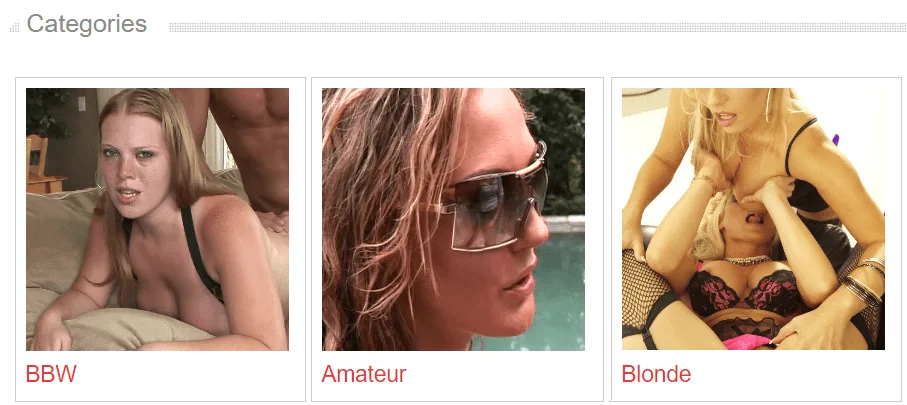 If you want to know what category a video falls under, you can view the hyperlink on the bottom of the thumbnail, where it will say SensesPorn, SensesVRPorn, or SensesBlowjob.
There are also icons on the thumbnail on the upper right-hand corner.
Any video with a fleshlight icon means it's interactive and compatible with Kiiroo toys. SensesVRPorn network videos can be synced with your headset.
Senses Interactive and Senses Blowjob videos can be synced with your interactive male masturbators. Repeat users and visitors can also create a "My List" of their favorite videos and clips.
Finding an Interactive Toy
By far the most difficult part of using SensesPorn is finding the right toy that's compatible with the videos but that also feels good for you.
Some of the Kiiroo line toys you can use with SensesPorn include:
The Handy
The Keon
The Onyx +
The Titan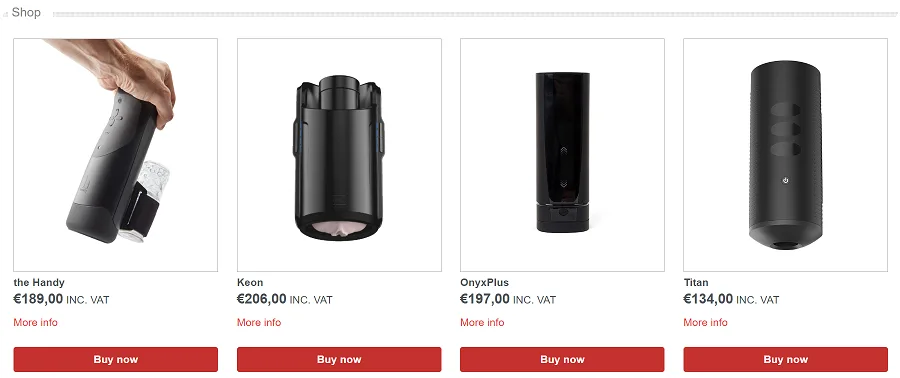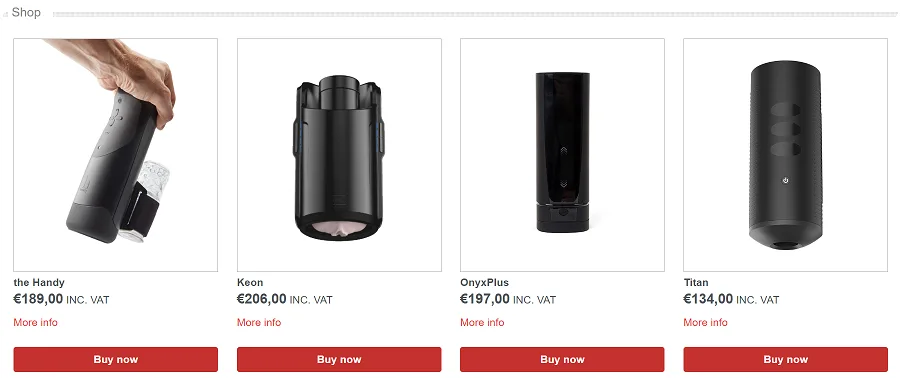 All of these toys are available on the SensesPorn website. Simply navigate to their "shop" tab and you can have your toy shipped to you in no time.
The cool thing about buying the Kiiroo toys on the SensesPorn website, instead of somewhere else, is the 60 free day trial that accompanies your toy.
However, that's pretty much where the perks end. You'll still need to do your own research and find out which toy is best for you, and which to avoid.
For instance, online Google Reviews of the Onyx + give it less than three stars, no thanks to its lackluster yet loud suctioning power.
On the other hand, the Keon gets slightly better reviews due to having more stroking speed, although it's a tight fit for some.
There's no way you'll be able to climax if you're too girthy for your interactive toy, constantly experience malfunctions, or simply don't like it.
For that reason, it's best to do your own research and find the best Kiiroo toy to use with SensesPorn. If you already have one of the above-listed toys you love, congratulations!
You're one step closer to enjoying fully immersive porn that's just a click away.
Linking Your Toy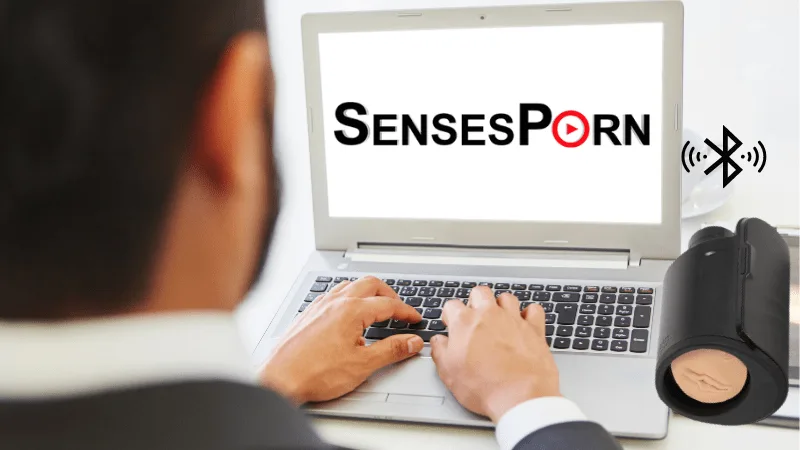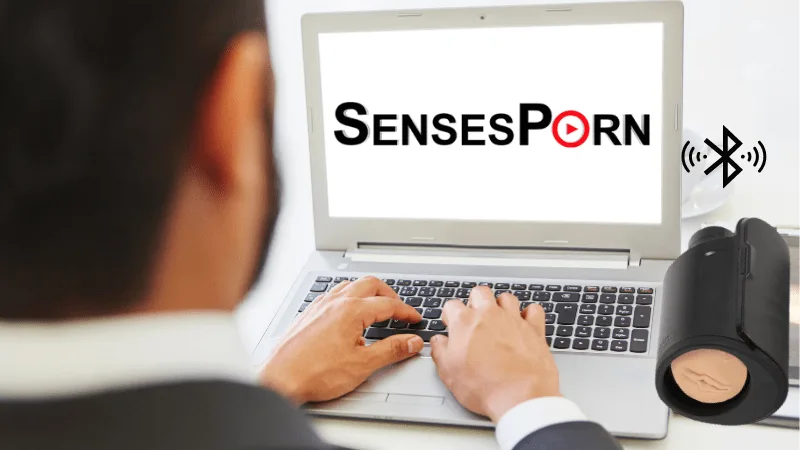 Once you have your toy in hand, you'll want to link it to your account.
To do so, you'll need to first create an account.
Login and follow the "roadmap," which includes turning on your Bluetooth.
On the top right corner, click on the "status device" button.
Search for your toy, such as "The Keon," and once it's found, select it from the list, save, and continue.
Enter the connection key from your toy, and wait for the connection to begin pairing.
Once it's paired, you can select the video of your desires.
A pro-tip, if you see a green dot with the words "Your device is connected", this is a good sign that you completed the process.
However, if you see a "red" dot with the text "not connected," you'll need to try to sync your device again and click on the letters "Not connected."
Afterward, a pop-up box will appear to provide you with more detailed connection information.
Frequently Asked Questions
What Kind of VR Headset Can I Use?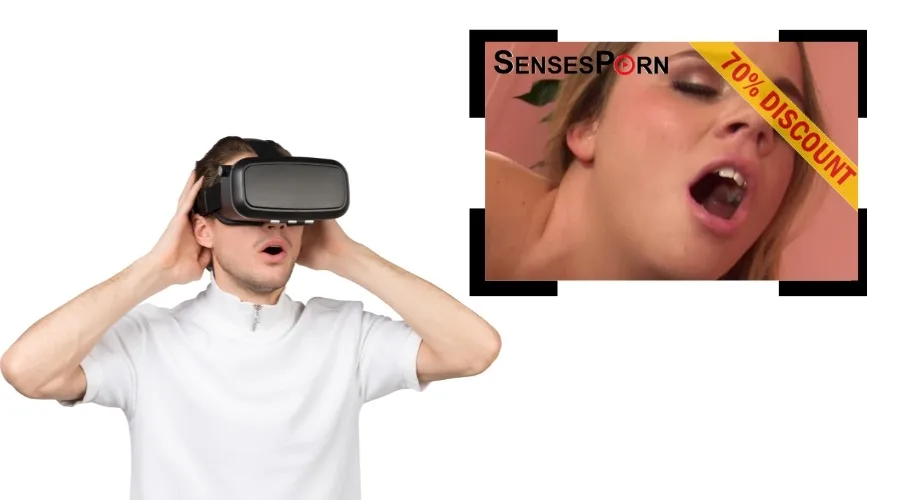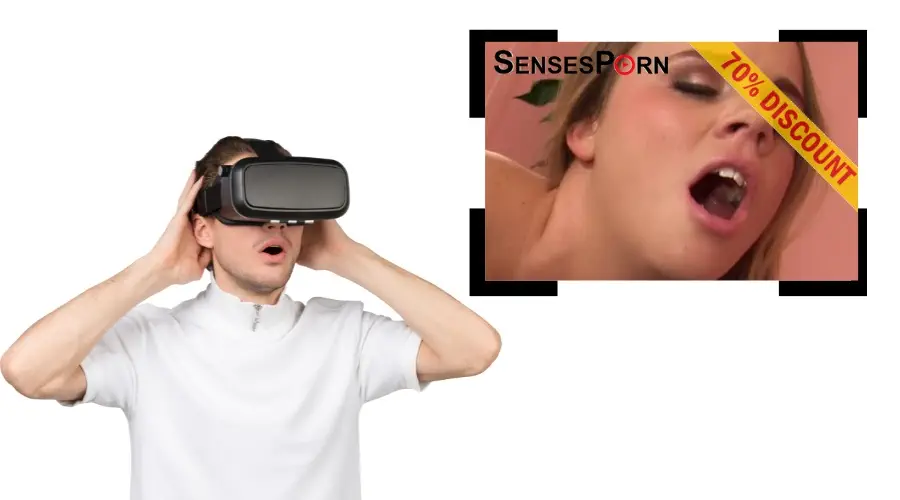 You can use any type of VR headset to watch your interactive porn.
By far, one of the most popular options on the market today is the Meta Quest 2, which is launched by Facebook and only requires a log-in to work.
However, if you don't have a Facebook account or don't want to make one, you can buy VR headsets from HP, HTC, and other big-name brands.
Is the Website Secure?
Yes, SensesPorn is secure. If you look at the URL website bar, you'll notice a lock icon, meaning the site is secure. Their URL is also https, meaning it's a secure site.
What Shows Up on My Bank Account?
Inet-Cash is what you will be billed as in your account. This is good news for those that want to sign up but want the charge to remain discreet on their bank account.
Will There Be New Videos Added?
Yes! The site promises new videos are added daily.
Why Not Use a Regular Porn Site?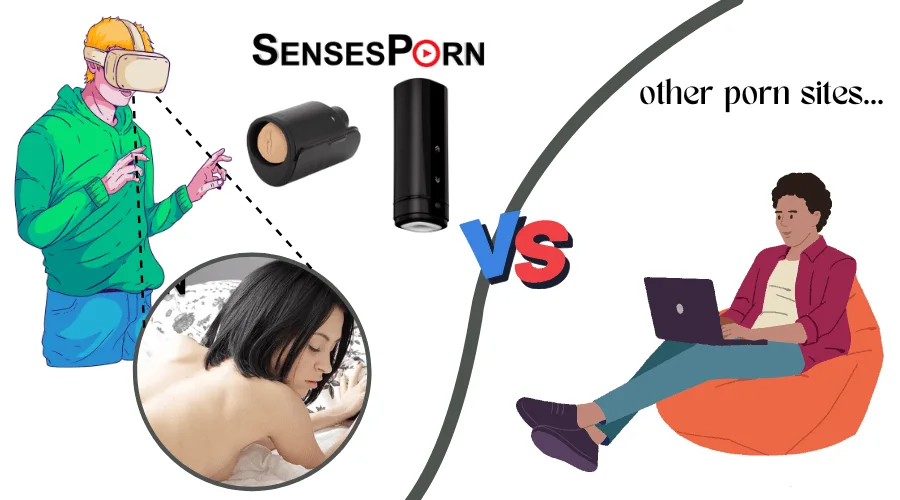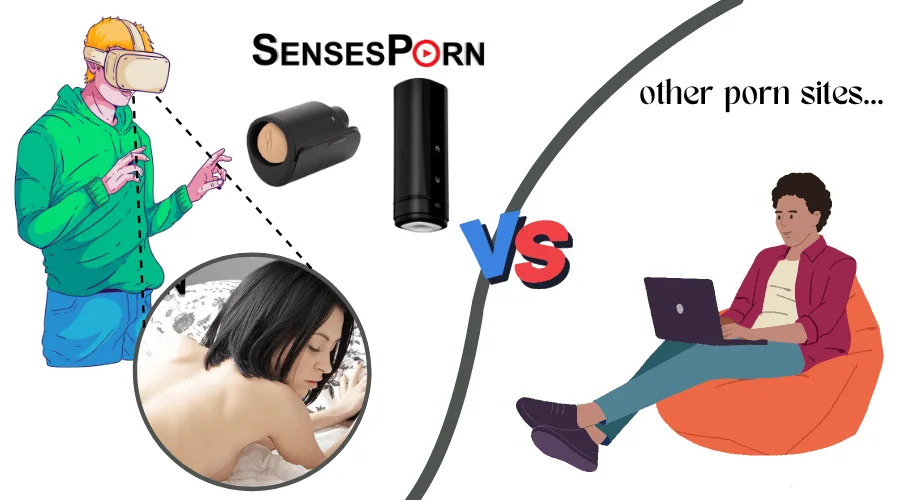 SensesPorn offers much more than VR videos.
While you can find a plethora of POV videos online, SensesPorn is for men who have one of the interactive toys listed above that want to have a more realistic experience while masturbating through different sensations.
SensesPorn also offers exclusive content, so it's worth the money for getting VR, interactive, and unique daily content.
Pros
Thousands of interactive videos to choose from in different categories
4k high-definition videos
Easy categorization
Multiple toys you can use
Relatively affordable
Cons
Toys don't have the best reviews
No female masturbator options
Videos are standard and uncreative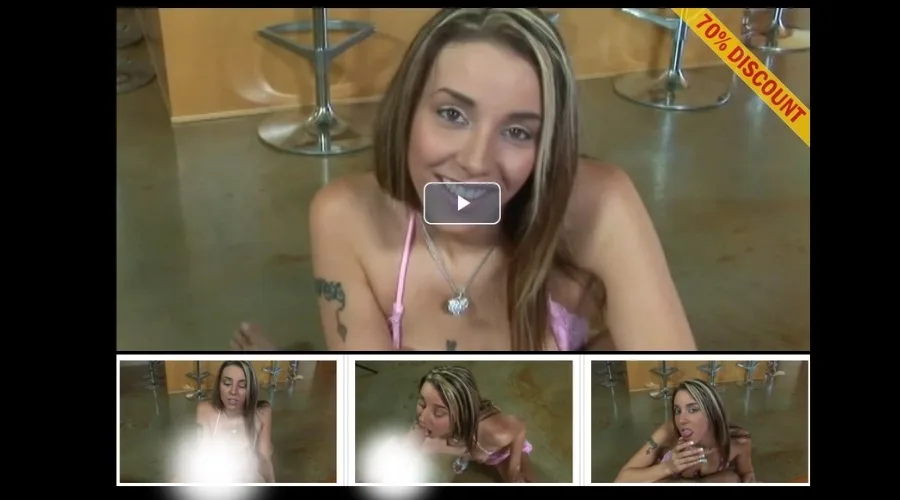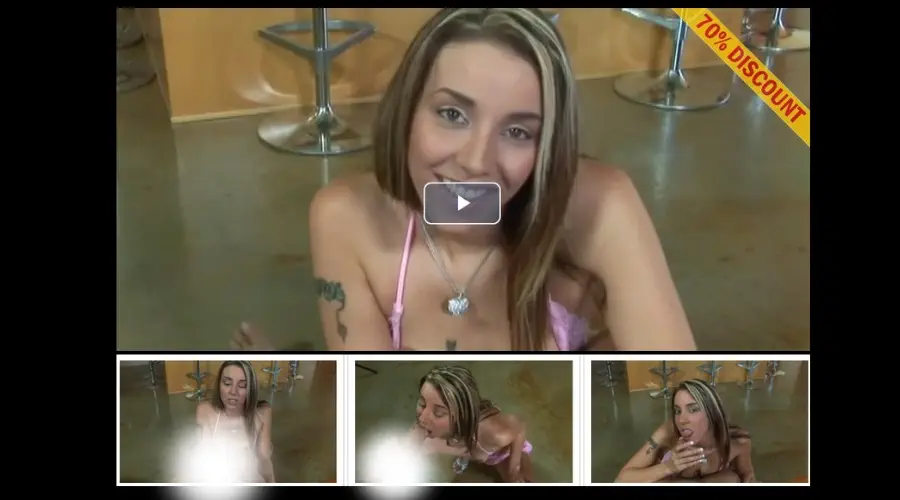 Verdict
SensesPorn would be a better site if there were more options to sync women's instead of male masturbators.
The Kiiroo masturbators might not for everyone, so it's vital to test them out on your own before signing up for an account.
However, SensesPorn is overall a great platform to get an immersive experience at an affordable price.