Anal sex is losing its taboo reputation. Data from the 2011-2013 National Survey of Family Growth revealed that approximately 36% of women and 42% of men had experienced anal sex.
If you consider the many people who didn't participate in the survey and those who didn't answer honestly, the numbers were likely a bit higher. That explains why so many people are placing their orders for the Lovense Hush 1 and Lovense Hush 2 vibrating butt plugs.
If you're in the market for a remote control butt plug or anal vibrator, these two are likely at the top of your list to check out. That's why we're about to give honest reviews of both with a detailed comparison to help you make the right selection. Let's get started.
➡️ Check the current price of the Lovense Hush 2
Adventurous Play & Bolder Orgasms with Lovense Hush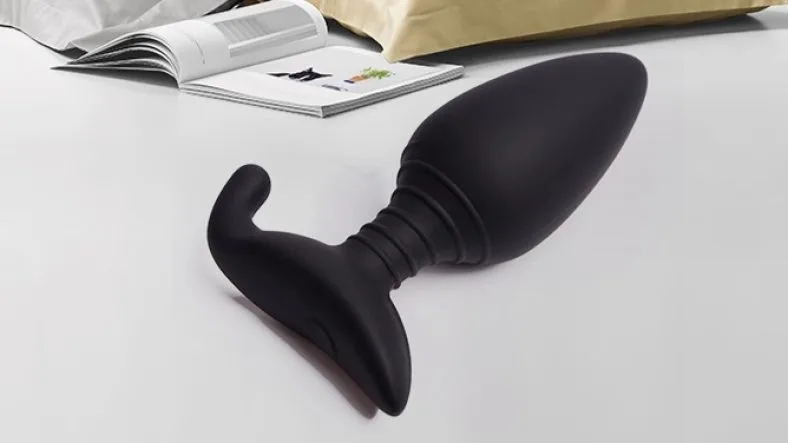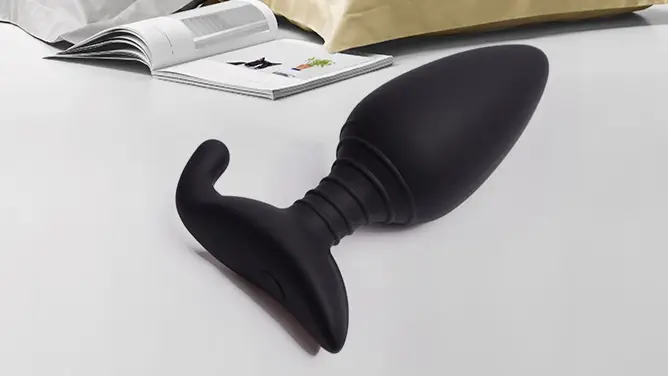 Let's cover the minor details first. What is the Lovense Hush?
It's a vibrating butt plug that works a lot like the vibrators many women use for vaginal play. There are now two models and four sizes available, so there's a size to hit the spot for everyone who enjoys a little anal pleasure.
Each Lovense Hush connects to a mobile app or computer via Bluetooth. That allows you to insert the plug and control the intensity of vibration remotely. It also means you can give someone else the controls and enjoy a little couple's play in the bedroom or out in the world.
No one has to know that you're on the edge of an amazing orgasm during a wine tasting or dinner. If you don't tell, we won't either!
There are some differences between the Lovense Hush 1 and Lovense Hush 2, but let's clear up compatibility and sizing before we slip into the reviews and comparisons.
Are Lovense Hush Butt Plugs Compatible with All Phones and Computers?
You can use Lovense Hush remote control butt plugs with the following devices:
iOS 11.0 and later
Android 5.0 and later
Mac
Windows PC
Your mobile device will need Bluetooth 4.0 compatibility to connect to the vibrating butt plug. You can use the Lovense USB Bluetooth adaptor to connect your anal plug to a Mac or PC computer.
What Sizes Does the Lovense Hush Come In?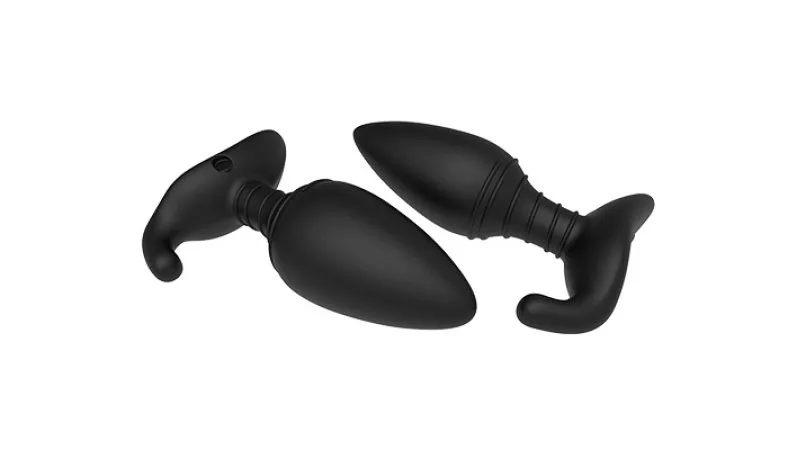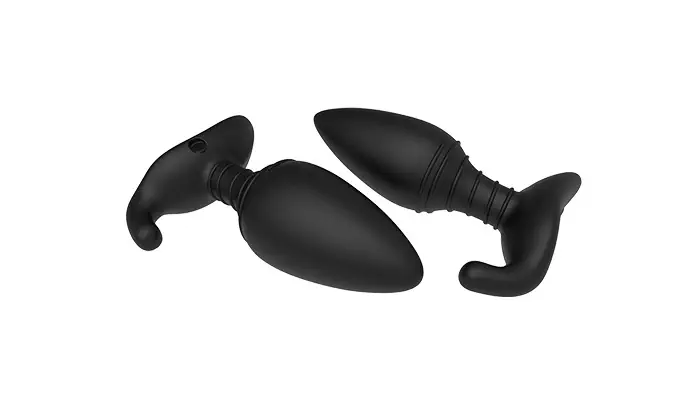 Before we get into individual reviews and comparisons of the Lovense Hush 1 and 2, let's talk about sizing for a moment. You may assume that only the features change from one model to another, but that's not the case.
The original Lovense Hush was designed with beginner and intermediate users in mind. The Lovense Hush 2 was designed with beginners and advanced users in mind. There are two sizes available for each model, and the biggest difference between them is the diameter around the widest point of the insertable bulb.
The following chart will show you all the sizing options. You should select the size that best fits your current anal play skill level. If you're experienced, you may know what size you find most pleasurable. If it depends on your mood or the play scenario, then you may want to stock up on multiple sizes.
Size
Dimensions
X-Small (Hush 2)
1" diameter
3.86" insertable length
Small (Hush 1)
1.5" diameter
3.8" insertable length
Medium (Hush 1)
1.75" diameter
3.8" insertable length
Large (Hush 2)
2.25" diameter
5.16" insertable length
Note that the insertable length is about the same for all sizes except the large. If you don't like deeper penetration, that alone may tell you which vibrating butt plug is best for your needs.
Are you ready to explore other differences between the two models? Let's get into the details right now.
Lovense Hush 1 Remote Control Butt Plug Review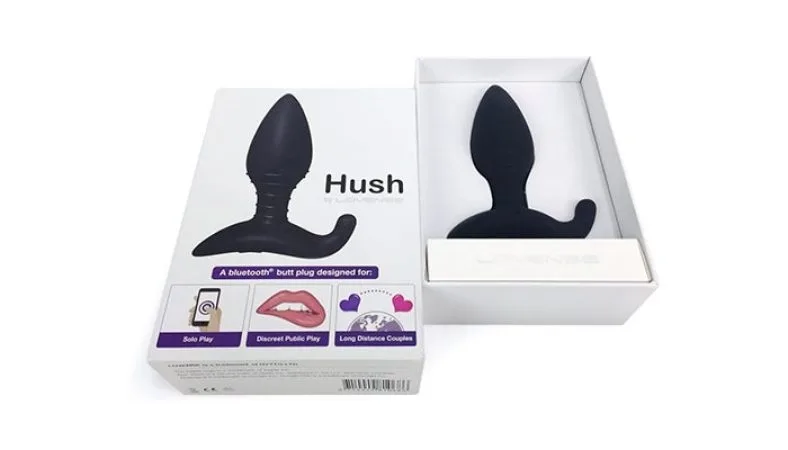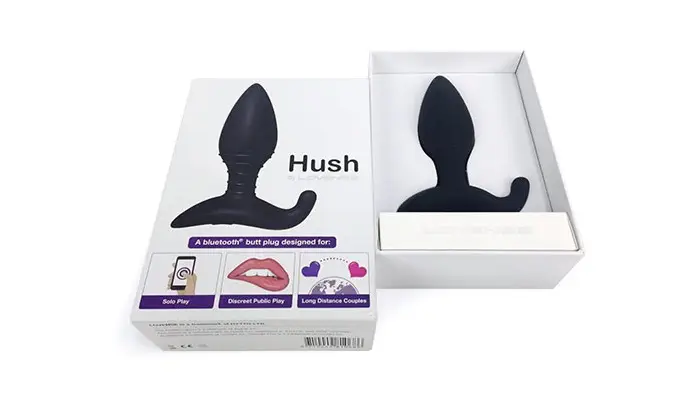 When the first Lovense Hush was released, it was advertised as the most powerful vibrating butt plug on the market. With three adjustable speed settings and unlimited pattern options, interest from those seeking anal pleasure was instant. It earned many fans right away and remains one of the top remote-control butt plugs available.
The plug is made entirely of rubber. It's free of rubber, phthalates, and latex. The designers ensured that it says in place after insertion by adding ribs along the neck and a flared base.
The base has a cute design that looks a bit like a whale with his tale flipped up in glee. Quite fitting for a plug designed to make grown adults flip with pleasure, right?
The rips along the neck are also intended to collect lube and ease the process of removing the plug. If you've ever used a butt plug that didn't have and adequate neck and base, you know how difficult and messy removal can get.
Once the plug is inserted and the app is connected to mobile device or computer, you can allow anyone to control the plug from any distance. That means your husband can get you going while 100 miles away on a business trip or your girlfriend can tickle your rear while enjoying a romantic dinner out. From foreplay at home to adventurous play out in the world, there are endless ways to use the Lovense Hush 1.
One of the downsides to this butt plug is the battery life. You can expect to play for around three hours before you need to slip it out and grab that USB charging cord. If you like longer play sessions, keep reading to learn about the Lovense Hush 2.
Some users have reported Bluetooth connectivity issues with the Lovense Hush 1 while others have no problems. That is potentially an issue with select phones or networks. We haven't heard of connectivity complaints for Lovense Hush 2 users, so keep that in mind when comparing models.
While you can't expect complete silence from the Lovense Hush 1, it is one of the quieter vibrating anal toys on the market right now. Just don't get alarmed if you hear a subtle buzz when the plug first clicks into action.
Lovense Hush 2 Remote Control Butt Plug Review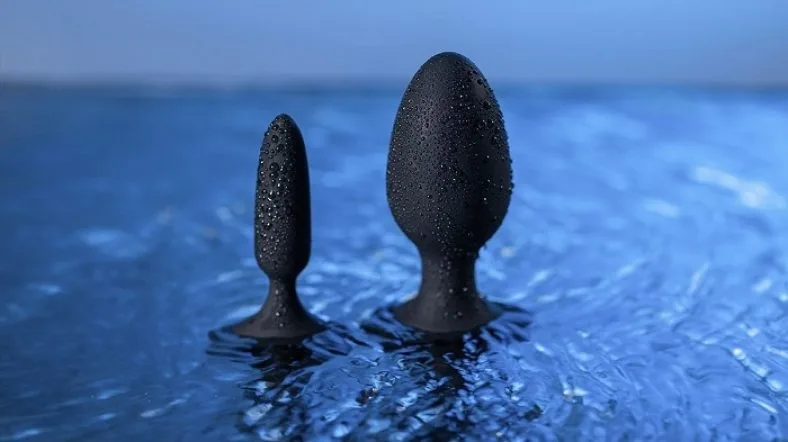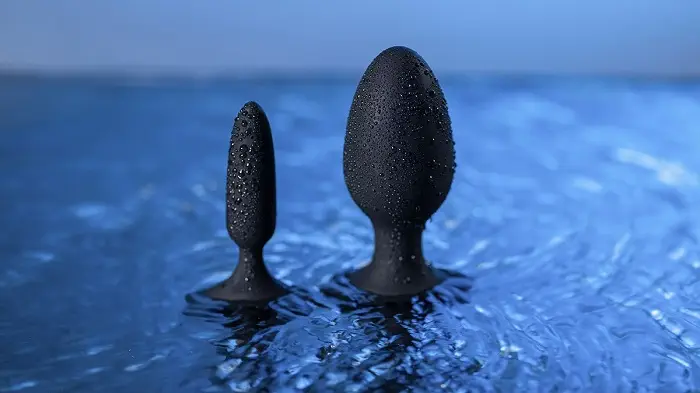 The Lovense Hush 2 remote-control anal plug has a simpler design that the original model. It eliminates the lube-locking ridges around the neck and replaces the whale-shaped base with a basic flipped tail that is adequate to hold the plug in place.
While the x-small plug is extremely small and perfect for beginners or those uncertain about anal play, the large is big enough to drop a jaw or two. This model is ideal for those just starting to explore anal as well as those ready to try something that requires a bit more courage. It's all a matter of selecting the right size for your skill level and interests.
One big improvement for this model is the magnetic charging port. It eliminates the need for the USB cord and allows quick charging in a more hygienic manner.
The large plug will last for more than 11 hours when fully charged. That meets the needs of even those interested in long play sessions and ensures you can enjoy a fun night away from home even if you forget to bring the charge cord.
The x-small plug is less impressive in the battery department. It only lasts for a couple of hours, so you will need to keep that charge cord on hand for any extended play.
The benefits of that size are the sleek, smooth surface that slides in gently and pulls out easily for beginners uneasy the first time. It also has a less intimidating look than some other beginner butt plugs.
Lovense Hush 1 vs. Lovense Hush 2 – Which is Right for You?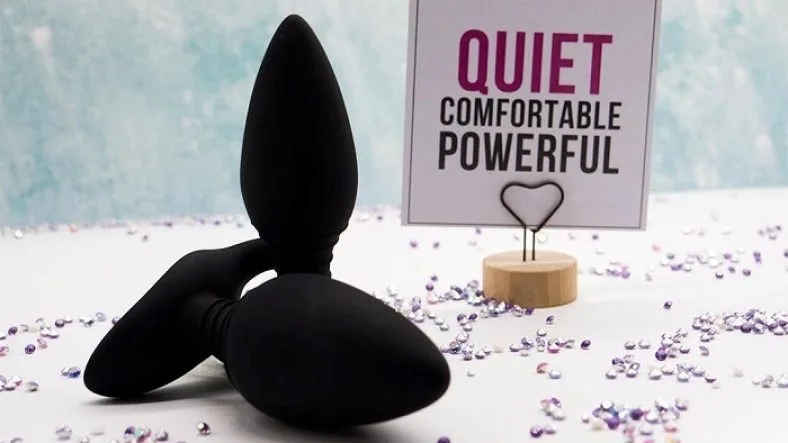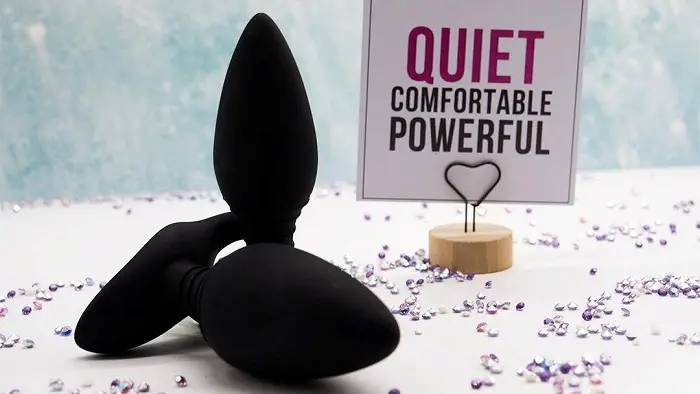 Lovense Hush vibrating anal plugs are perfect for solo, couple, or even group play. They're both fully waterproof and allow a wide range of play options.
Stay in or head outdoors. Keep dry or get drenched. It's all up to your mood.
Your preferred size may push your final buying decision in one direction, but you should also consider the design and functional features between the two models.
The Lovense Hush 1 includes the neck ridges to collect lube while the Lovense Hush 2 has simpler, sleeker design that is less intimidating for beginners or the less ambitious. Both models are easy to control from any distance, but the Hush 2 has a more hygienic charging port that is easier to use after a play session. The long battery life on the Hush 2 large butt plug is something to consider as well.
Final Verdict
Do the advanced features on the Lovense Hush 2 beat out the fun design of the Hush 1? It depends on your skill level and interests. In general, we recommend the following models, depending on your skill level and interests:
Beginners – Lovense Hush 1 small or Lovense Hush 2 x-small
Experienced Users – Lovense Hush 2 large
Adventure Seekers – Lovense Hush 2 large
Anyway you go, the Lovense Hush is a great pick if you want a versatile anal toy that vibrates and has a remote control feature. It's one of the quieter options on the market right now, and you can take the Hush 2 virtually anywhere your rear end ventures.
Syncing the vibration to music and other voice commands gives you so many options to get creative in your play as well. Those features are on both models, so enjoy!