Technology can't be sidelined in almost all aspects of life, be it in your private or public life, you are always interacting with technology one way or the other.
For the sex toys fans, by now getting surprised and wowed by new innovation aimed towards attaining maximum pleasure by all genders is becoming a daily occurrence. At this rate anything is possible.
The remote-controlled butt plugs aimed towards public play is another big step towards eliminating unsatisfactory sexual experiences.
For that true rectum titillating experience, that is likely to send you to the moon and make you achieve that sexual pleasure you so much longed for, then a butt plug will more than solve all your misery.
Mix this with technology then you have the remotely controlled butt plugs.
This, however, has been designed to send you to the land of pleasure within a short but intense session living you wanting for more.
The introduction of a remote control to sex toys has even driven the life-saving tools to another level of intimacy and control for most users.
Since the remote can be controlled by either you or your partner privately or publicly, this gives and opens room for more fun as you can engage in things like a power play, teasing (publicly but in a very discreet manner) or long distance fun.
These are just some of the many options that a remote controlled toys brings to the table.
In this piece, we are going to be focusing mainly on the remote-control anal plugs for public play.
We are going to list the bests of them and also describe the most important features each one possesses, that makes it unique and worthy of investing in.
Lovense Edge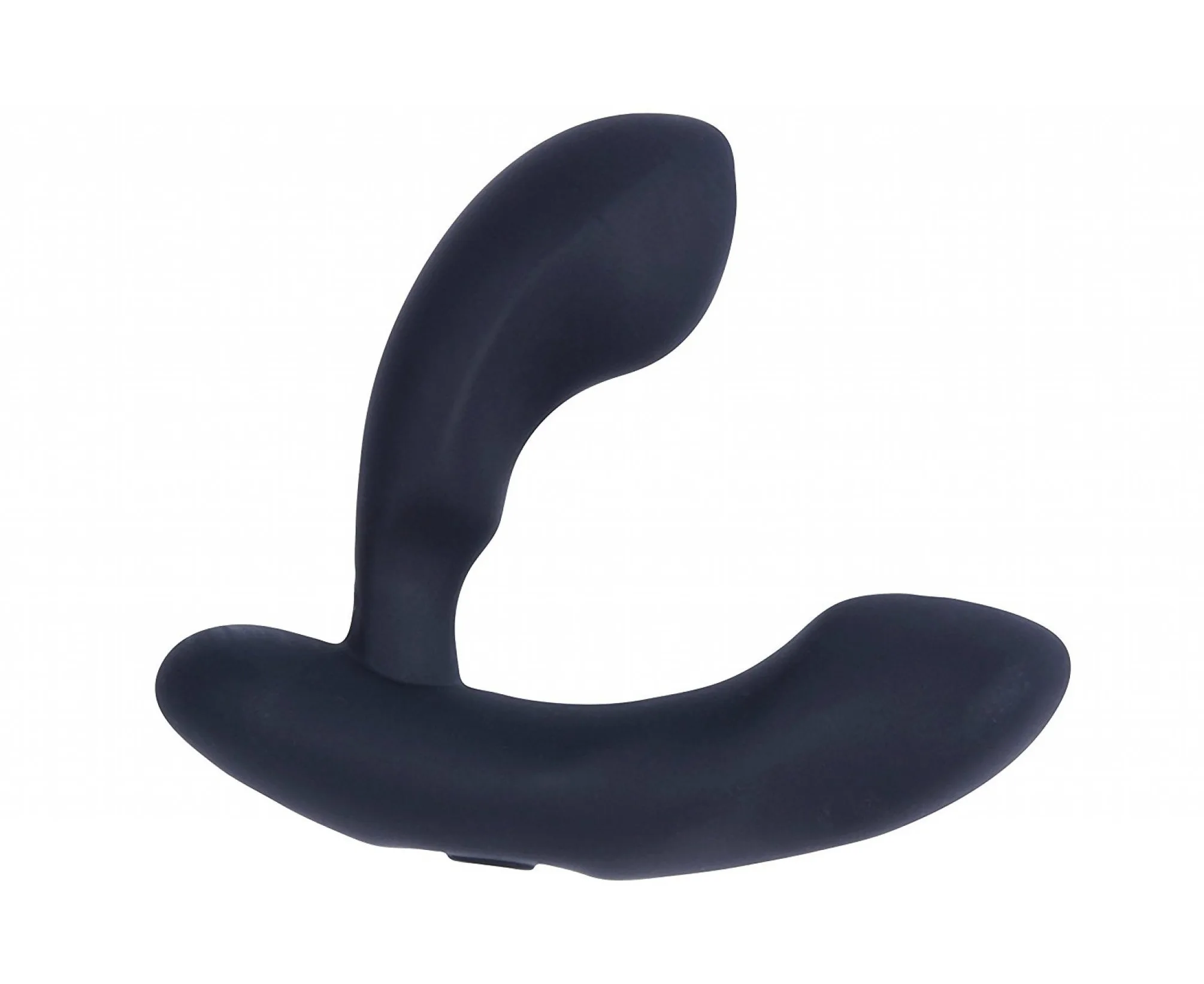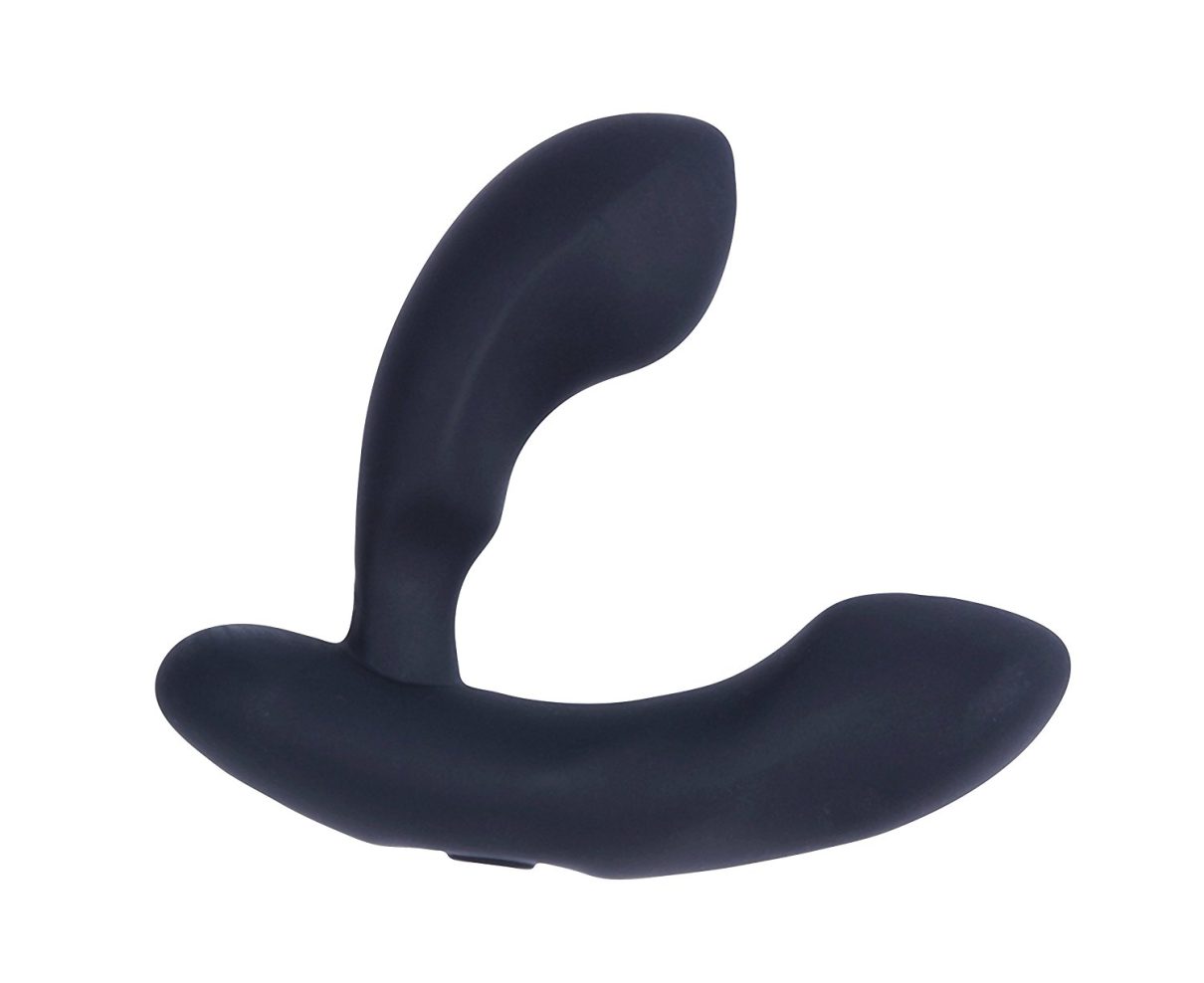 Click here to read the full Edge review
This specific butt plug is highly recommended and it is commonly tagged as the first adjustable butt plug in the world.
Edge is another app-controlled rechargeable butt plug which is perfect for public plays as well as intimate uses.
The prostate massager is considered to have one of the longest-lasting batteries which are said to last up to about two hours of continuous usage.
It also features a USB port for charging along with two very powerful vibrators. The toys allow you to adjust the power levels of the vibrations.
This, however, can be controlled from the app installed on the compatible mobile devices.
So whether you are looking for something slow and gentle or something powerful and deep, it all comes down to you adjusting these functions on the app.
Unlike other butt plugs in the market which are short ranged, Edge allows a much longer distance of use than any other you are likely to find on the market.
So whether your partner is in the bath or the next room, you can still tease them and be in control of their sexual pleasuring and satisfaction.
The vibrating motors found on this device are also very quiet, which makes it ideal for public usage.
>> Click here to check the price of the Lovense Edge <<
Lelo Hugo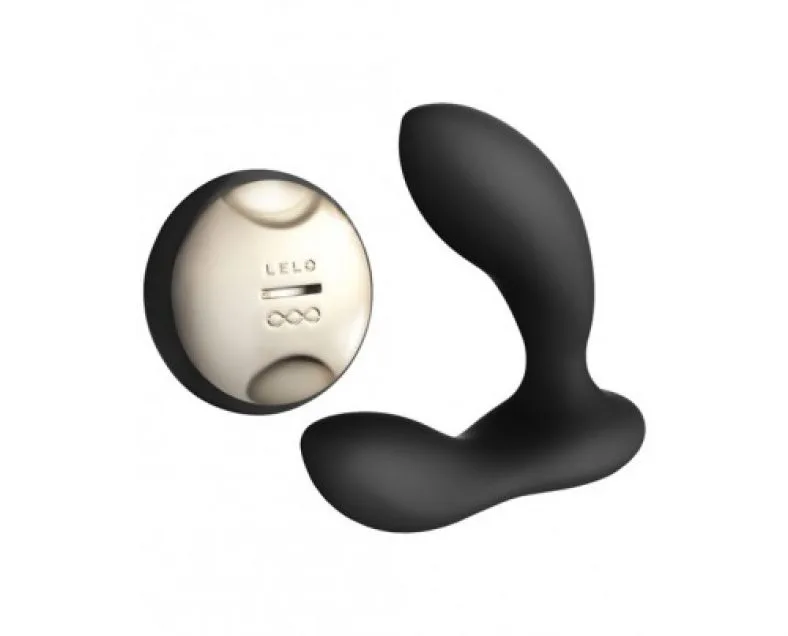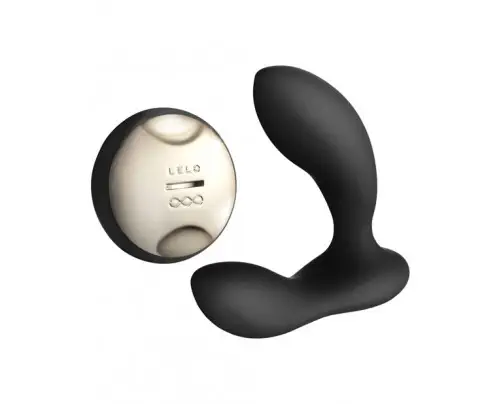 This Hugo butt plug brings a new technique to the table when it comes to increasing man's sexual pleasure.
The sex toy makers claim that this toy is capable of increasing the pleasure experienced by men during prostate stimulation by 33% above the average rate from any given toy on the market.
The wireless remote controlled butt plug features two very powerful vibrating sense motion motors and eight different settings.
The Hugo is made from highly waterproofed and safe silicon materials which make it more durable and not prone to stickiness.
This rechargeable but plug is also shaped in such a way that makes it convenient to use while in motion (in public or during intercourse).
The Lelo Hugo comes in an average size which makes it absolutely perfect for use by almost all kinds of men.
So whether this is your first time of taking control of your sexual satisfaction or you are an avid user of the butt toys, this is a perfect addition to your collection.
The toy's powerful motion motors along with its eight different choices of motion patterns make the toy absolutely perfect knees weakening prostate massager.
The toy also comes with a one-year full guarantee and it is also relatively cheap.
This is a very strong sexual pleasuring tool every male serious about increasing his sexual pleasure must consider.
>> Click here to check the price of the Lelo Hugo <<
Picobong Remoji Surfer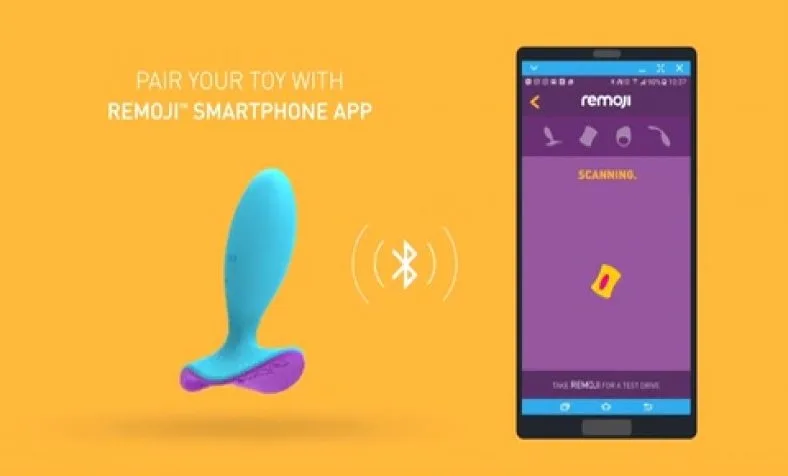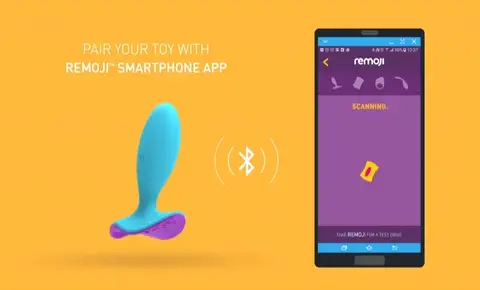 The Remoji Surfer is another fun butt plug, made from silicone and ABS plastic which is safe for body usage. The Remoji is, however, a mixed-gender butt plug and it brings fun into intimacy to anyone who tries it.
The toys feature a fun mobile app compatible with Android and iOS. The app is made in such a way that it appears like you are about to play a game.
You get to select if you are playing alone or you are doing so with your partner.
The control of the toy using the app interface is quite simple and easy to navigate, you can change the speed, the rhythm and the dance style of the toy just from this the app.
The toy features six adjustable settings and it has a moderate wireless range of about twelve meters.
The Edge is curvy and easy to insert and remove, making use of its flared based handle. This is a perfect toy for every anal sex enthusiast.
So whether you are just starting out or you are an expert when it comes to finding the P-spot, this device is ideal for you.
We-Vibe Ditto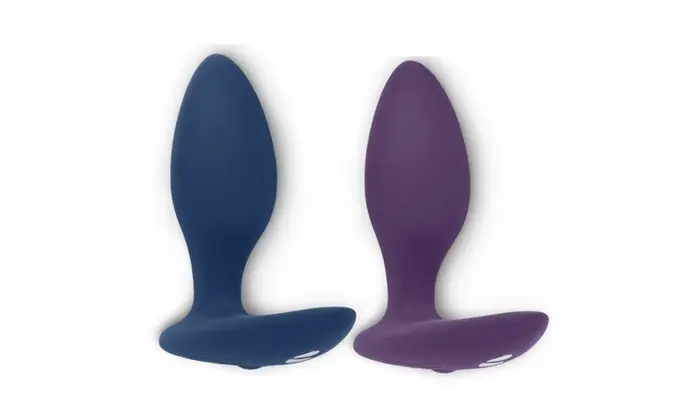 Click here to read the full Ditto review
The Ditto is a butt plug said to be ideally made for those who are new to anal plays or those looking for a gentle but intense satisfaction from a prostate vibrator.
The remote controllable toy is perfect for use during sex or foreplay depending on how you feel.
The We-Vibe butt plug is made from smooth waterproof silicone which is very safe for bodily use. The butt plug is shaped with a very flexible and thin neck coupled with the fact that it is small in size and weight.
All these features make the butt plug perfect for use while in motion(public) without it falling off or making unnecessary noise.
This particular toy is unique in its own ways as it is one of the very few with more than 10 vibrations setting.
These modes of vibrations can be controlled by making use of the physical remote or the We Connect app which is free.
The addition of the app as another remote control function makes it possible to control the toy from anywhere from the comfort of your phone.
>> Click here to check the price of the We-Vibe Ditto and get 20% OFF with the coupon code LDF20 <<
b-vibe trio plug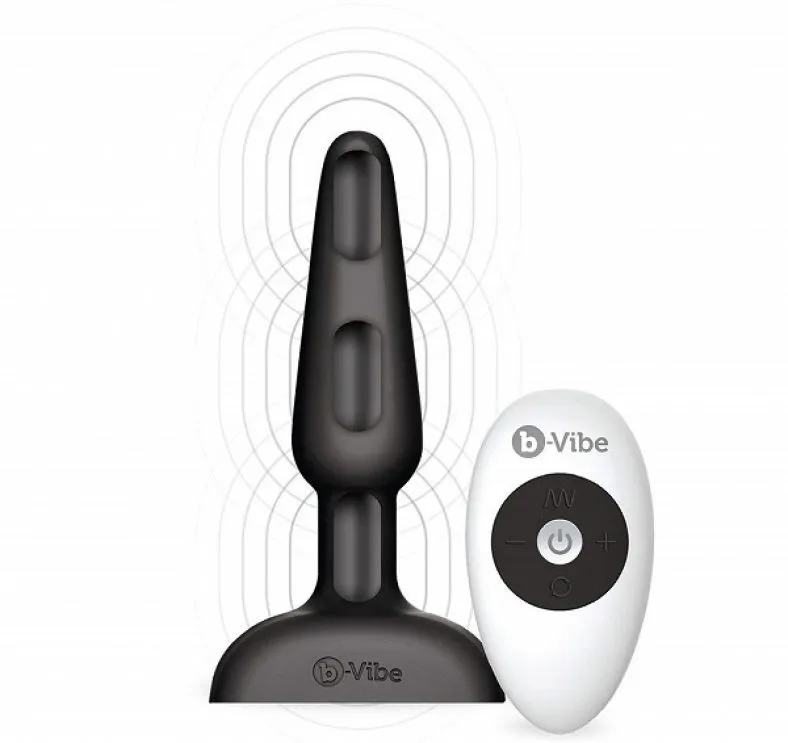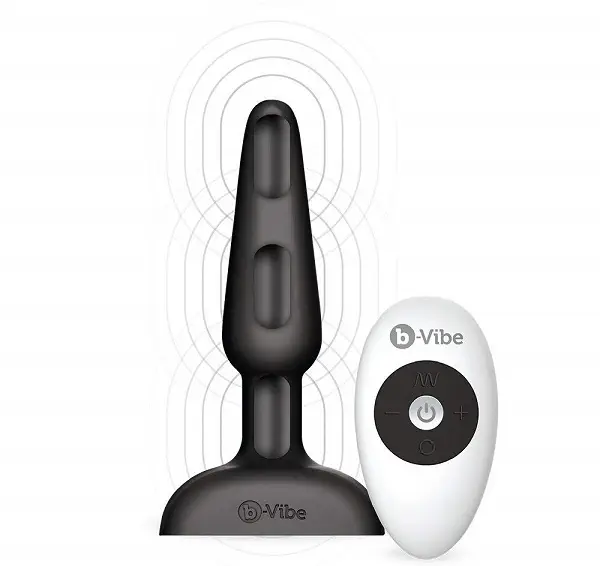 Click here to read the full Trio Plug review
This b-vibe plug defines the true extent of power when it comes to sex toy technology.
This trio plug is powered by three motors, which in turns allows for eight vibrations levels and nine patterns of vibration which can be adjusted from just a mild purr to a powerful and intense stroking with just swipe of a button on the remote.
The butt plug features a waterproof silicone body and is about 5.3 inches in length.
The remote control function is set to work at a distance of about 30 feet and it is a dual gender device that can be enjoyed by homo and heterosexual couples.
The small size of this toy makes it a great option for public plays. The device is perfect for use by both beginners as well as experts in anal sex.
>> Click here to check the price of the B-Vibe Trio Plug <<
Ohmibod club vibe 3.0 hero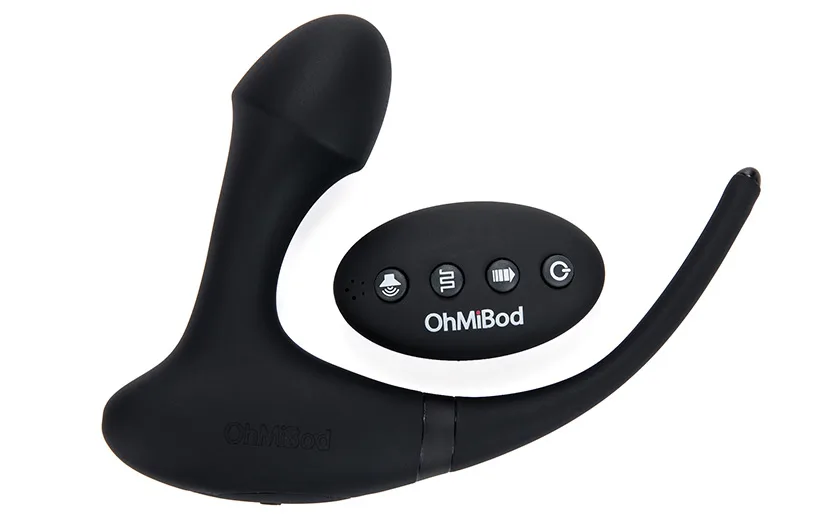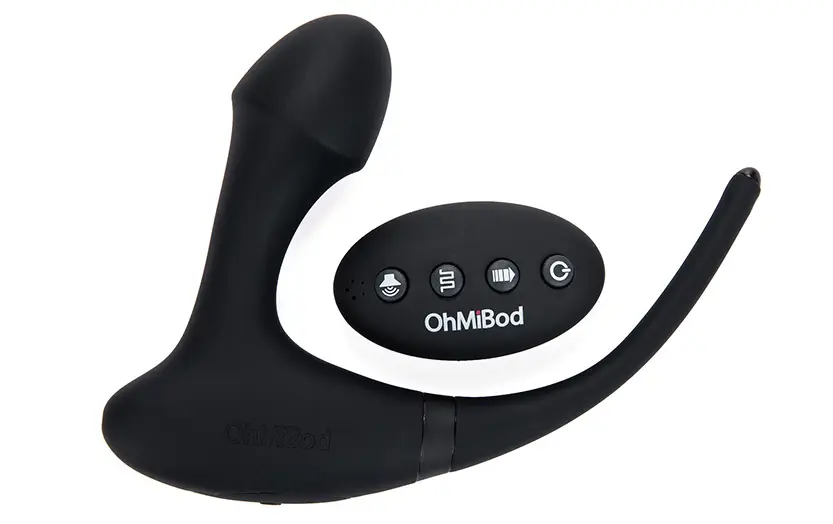 Click here to read the full Club Vibe Hero review
There is one of the most discreet wearable sex toys there is. The toy was designed with mobility in mind, and this quite evident in its size as well as its quietness.
The toy is made from a safe silicone material and is said to be latex free as being made from hypoallergenic non-toxic, non-porous ABS plastic materials.
The Club Vibe 3.OH Hero is a type of sex toy which fits into a little purse and can be used once the feeling comes into play.
The butt plug has just three modes of vibrations which are; Groove mode, Tease mode, and finally Club mode. As you might have suspected, each mode determines the speed at which the device will vibrate.
With the Tease mode being the mild mode, and the Club mode being the most intense one and the Groove stands in between.
The remote control found on this toy features an inbuilt microphone. With it, you can easily play games and engage in some active sexual interaction. This will help to make having sex or foreplay fun and full of surprises.
The quiet nature and the fact that this particular butt plug is about five inches in size makes it an even better public play sex toy than most found on the market.
It also comes with a rechargeable battery option, which makes perfect for carrying around without the need for battery sourcing.
The toy is estimated to last up to 1.5 hours on a straight use.
>> Click here to check the price of the Club Vibe 3.Oh Hero <<
Je Joue Nuo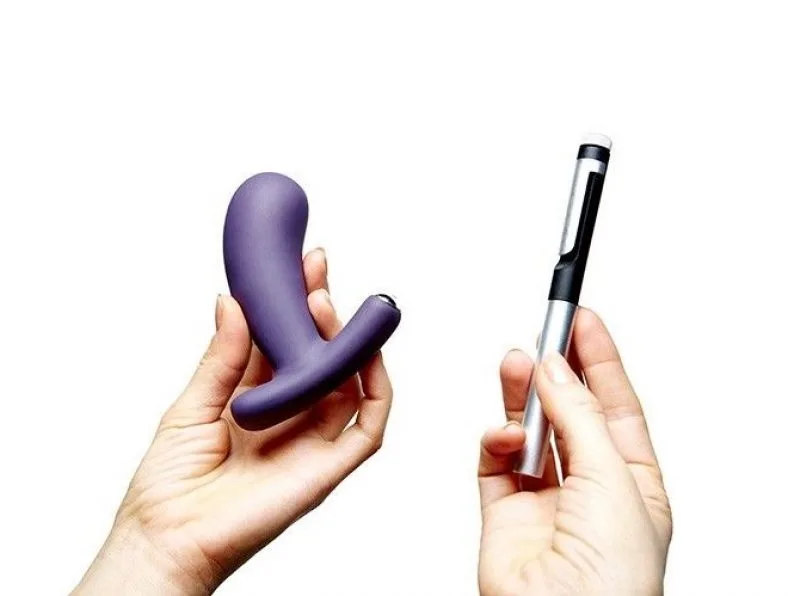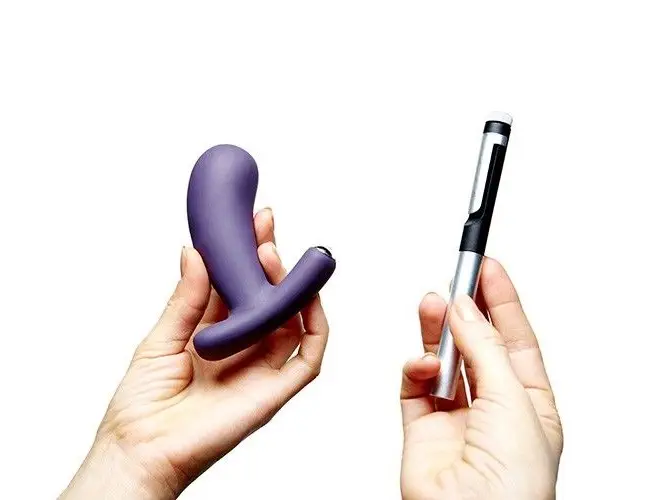 This is considered to be the first multiple motor butt plug, with the addition of a remote control. The butt plug also holds the promise of a repeated sensual pleasure session for its users.
The butt plug embodies a design which makes it operate at a very low frequency, with an option of just seven patterns and seven-speed options.
The Je Joue Nuo is well known to offer different vibrations which may include a deep body shifting rumbling to a very mild purr.
The butt plug is integrated with two independently working motors, which gives the user the options of being able to select from the two options; prostrate stimulation or perineum stimulation which is in itself a very sensitive but highly overlook region of the rectum.
When the prostrate option is being selected the toy's direction becomes pointed in such a way that it's facing the stomach midsections.
This will allow for a more definite access to the P-spot which will, in turn, makes the stimulation a more sensual one as the P-spot is considered to be very sensitive erogenous zones found in the Male anatomy.
The Nuo, when in use, is structured in such a way that the slender base, allows the toys to be placed firmly between the butt cheeks without the fear of it slipping out.
The well-crafted curvy structure of the toy also makes it very easy to insert and maneuver this toy, even for first-time users, without causing much discomfort.
Butt plugs are designed to make you feel deep and intense pleasure while still giving you the control over the extent to which you want this feeling.
The Nuo's remote control feature makes it very easy to include a third party in your plays sessions and also allows for teasing as well as several related sexual games.
The toy will open you to testing limits you haven't explored or even thought is possible to explore. The thrill of pleasuring yourself while in public makes the toy really appealing and very advisable for couples.
The Je Joue remote controls come in form of a mobile app which is designed to be discreet and very easy to understand.
The app has several features such as allowing you to create a rhythmic playlist which can then be sent to your partner who can, in turn, make use of this saved list and synchronize with you.
The app also allows you to save sessions which you can go back to complete later on. Overall this, a very unique remote controlled butt plug, with many "firsts". It is also quite affordable for its function and class.
Conclusion
The introduction of these amazing modern anal plugs has made it possible for anyone to take proper charge of their pleasure.
If you are yet to take advantage of these life-changing toys, the time to do so is now!