Anal fun might be something that you find a little daunting, so why not get a sex toy that can make the experience more comfortable for you?
The We-Vibe Ditto is a butt plug that is ideal for beginners, delivering rumbly vibrations that are sure to make you open your eyes to just how pleasurable anal can be.
It is suitable for both men and women who want to try new things in the bedroom and experiment with the toys that are available out there.
The We-Vibe Ditto even comes with a remote control that helps you explore the different settings on the device with ease.
Although this is quite different from the usual products from We-Vibe, it's proving to be very popular amongst customers.
Carry on reading this We-Vibe Ditto review to discover more about the toy and what it can offer you.
➡️ Check the Current Price of the We-Vibe Ditto
What is the We-Vibe Ditto?
The We-Vibe Ditto is a butt plug that is perfect for beginners and also those who have some experience with anal sex.
Whether you want to explore this side of pleasure by yourself or with a partner, this particular butt plug has many qualities which make it really appealing.
It is slim at the base, it's also pretty flexible and easy to insert.
It's recommended that you use the We-Vibe Ditto with a water-based lubricant in order to make it more comfortable and pleasurable.
The 10 different vibration settings can be explored via the wireless remote, but that isn't all.
Possibly the most notable feature with the We-Vibe Ditto is the fact that it is compatible with the We-Connect app.
This allows you (or somebody else) to control the toy while it is inside you, you can even create custom vibes on this app.
Perhaps you have a long distance relationship, this toy would be great to introduce to keep things exciting because it can be controlled even from a different country using the app!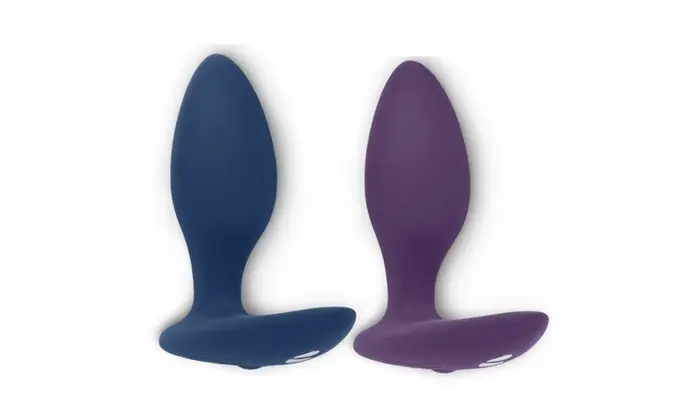 How does it work?
The We-Vibe Ditto is a butt plug that can be inserted into your anus whether you are a man or a woman and looking for a new type of fun.
The shape and material used in the toy make it flexible and easy to insert using lube.
The We-Vibe Ditto vibrates, with 10 different settings all varying in terms of intensity but with such a powerful motor, this toy is guaranteed to satisfy you every single time that you use it.
As we mentioned, the vibrations can be controlled using the remote control, which is included or via the We-Connect app.
This app can be downloaded on your phone, and it is a really cool feature where you can put all the power in the hands of your lover if you wish.
This toy can even be worn while you are having sex or you can enjoy it by yourself too, of course, in public or in the bedroom.
The butt plug is ideal for those who have never tried any anal play and want to give it a go.
The high-quality We-Vibe Ditto is guaranteed to make you see this type of sex in a brand new way!


What's in the box?
The We-Vibe Ditto is currently available for $99.80, it is actually on sale right now and has been reduced from $129.00.
With your purchase, you will get the We-Vibe Ditto itself in addition to the remote, a USB charger and some We-Vibe lube.
This is everything you need to ensure you get the most benefits possible from the toy.
Pros
The We-Vibe Ditto is rechargeable via USB, which makes it much more convenient and cheaper than constantly having to buy batteries for the device.
Once it is fully charged, it lasts for 2 hours which is pretty impressive, but it's still recommended that you charge the toy before every use to avoid disappointment when you are halfway through.
There is also an alert on the toy, so it will let you know when the battery is running low, which is an added advantage that most butt plugs on the market do not have.
It is made from body-safe silicone, and it's free from latex, BPA and anything else that might cause adverse reactions. The material is soft and flexible which makes it ideal for anyone who is new to anal and wants to be introduced to it gently. Using a lube with the toy is recommended and will make it feel even better.
There are 10 different vibrations settings on the toy which changes up the tempo and sensations. There really is something for everyone with the We-Vibe Ditto. The vibrations can actually be controlled via the remote controller or the We-Connect app. Why not insert the butt plug and hand over the controls to your partner for an even more exciting experience!
It is waterproof which means you can enjoy the We-Vibe Ditto in the bath, shower or anywhere else that might be wet.
There is a 2-year warranty on the We-Vibe Ditto, so if you are not happy with the toy for some reason during this time period, you will get your money back right away.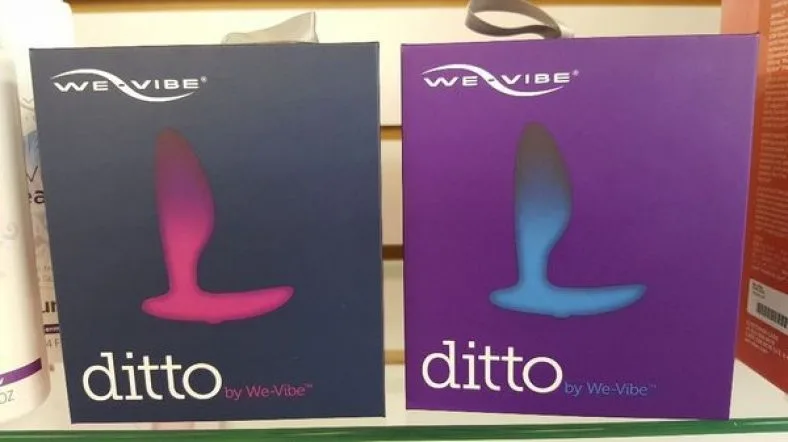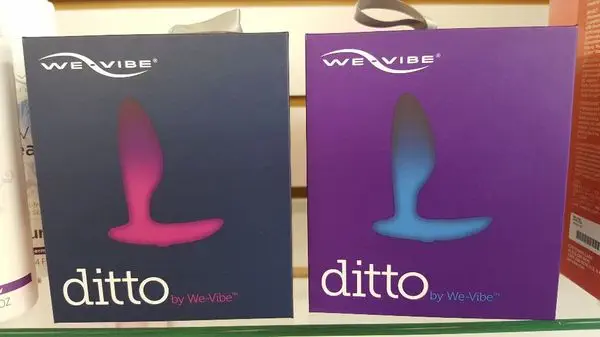 Cons
At $100, the We-Vibe Ditto might not be affordable for everybody who is interested in the product. Granted, there are cheaper butt plugs available on the market, but none have as many appealing features as this one does, in my opinion.
Final Verdict
A little something different for your sex toy collection is guaranteed with the We-Vibe Ditto.
This butt plug has positive reviews from men and women all over the world, so why not give it a try to see if it could work for you? We-Vibe is a solid brand that you can put your faith in, and this toy is no different.
I hope that this We-Vibe Ditto review has told you everything you need to know about the product.
With the ability to control the toy via an app, a number of different vibration settings and all the other benefits that have been mentioned – this toy is heads and shoulders above anything else that is available.