Anal play isn't something that is often talked about and that's because it can be quite daunting to many people.
Experimenting with anal can be fun and if it isn't for you, at least you can say that you've tried it.
A high-quality sex toy can help you learn to love anal and the Ohmibod Club Vibe 3. OH Hero is a product that is increasing in popularity.
OhMiBod is such a popular brand of sex toy and this device adds something even more risque to their vast collection.
Both men and women can use this toy and benefit it, whether playing by themselves or in a couple.
This Ohmibod Club Vibe 3.OH Hero review should tell you more about the product, helping you decide if it's right for you.
To ensure you don't get counterfeit or defective products, NEVER purchase any sex toy from Amazon or Ebay. I strongly recommend that you order only from trusted and authorized dealers or official stores, like the ones mentioned in this post. Stay safe and have fun! 😀

>> Click here to learn more or order your Club Vibe 3.Oh Hero <<
What is the Ohmibod Club Vibe 3.OH Hero?
The Ohmibod Club Vibe 3.OH Hero is a vibrating wearable butt plug with a twist.
There is a club mode and a non-club mode on the toy and the varying features of these are interesting, to say the least.
The non-club mode has 3 different vibration settings that you can enjoy using the buttons on the device or a handy remote control.
The butt plug has a microphone on it and when music is played, club mode makes the toy vibrate and rock in time with the songs.
This is such a cool feature, allowing you to be interactive with music and your partner at the same time.
The Ohmibod Club Vibe 3.OH Hero is not huge in size and the shape and material mean it is fairly easy to insert.
It stays in place whether you are using this in the privacy of your house or you are being a little more naughty and wearing it in public, perhaps to a nightclub so the vibrations are automatically activated.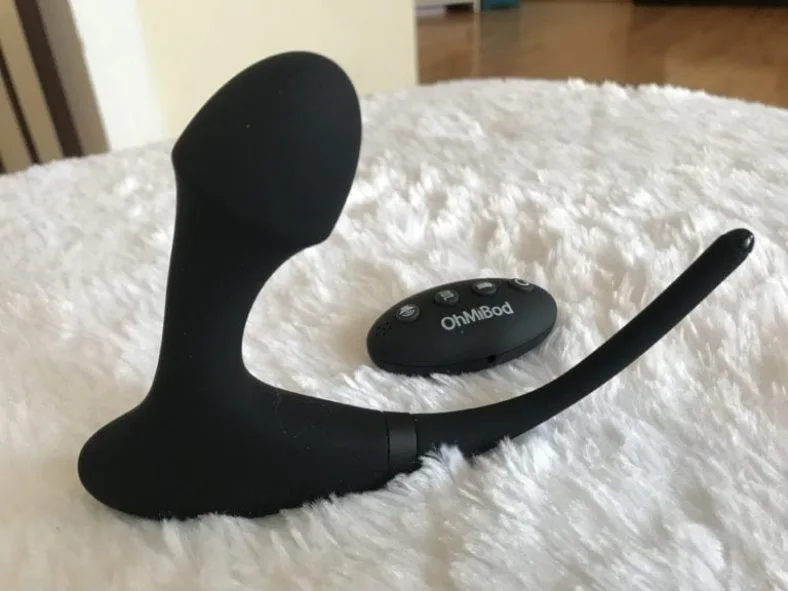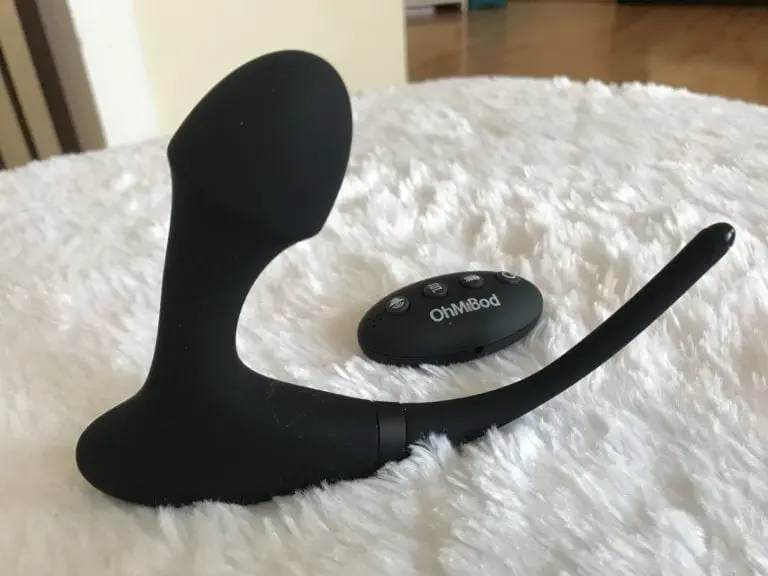 How does it work?
The Ohmibod Club Vibe 3.OH Hero is a butt plug that can be used by all kinds of couples out there. It fits into the butt easily and the controls can be handed over to your partner.
It is designed to be a discreet wearable device meaning you can wear it when out and about.
Knowing you have something in your ass vibrating when there are lots of people around who do not know what you are doing is such a turn on.
Tease mode vibrates to the touch of a button, groove mode vibrates to pulse patterns and club mode vibrates to music.
The beat of the music can take your anal enjoyment up a notch and you are never going to hear your favorite songs in the same way again.
Experiment with the device and you will soon discover everything that it is capable of.
What's in the box?
If you decide to get the Ohmibod Club Vibe 3.OH Hero, you would get the butt plug, a remote control and a charger.
You can also buy a lubricant and a toy cleaner separately if you wish to do so. This is all that is necessary to get the full benefits of the toy.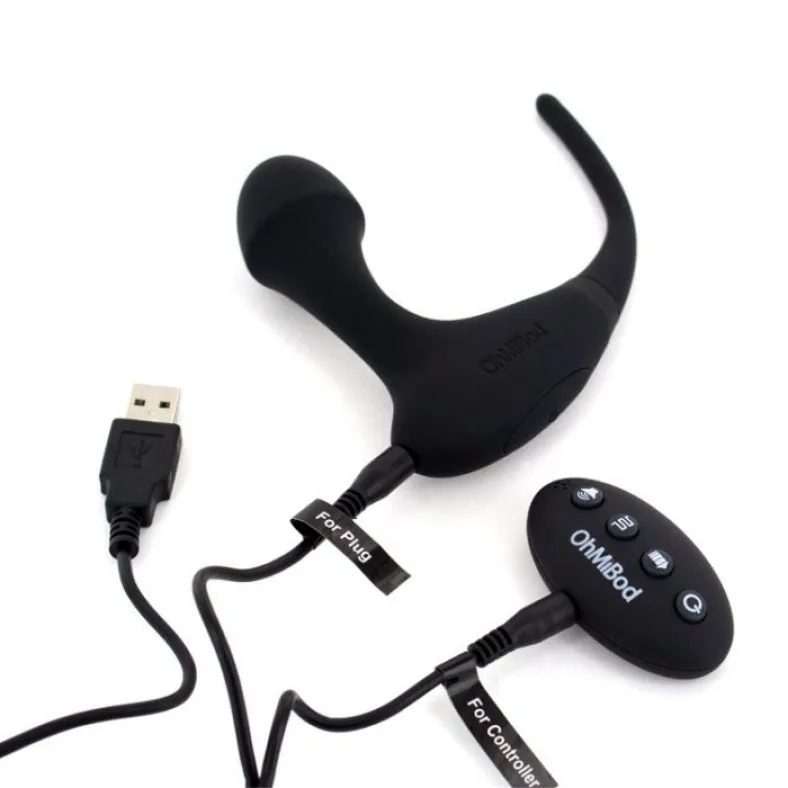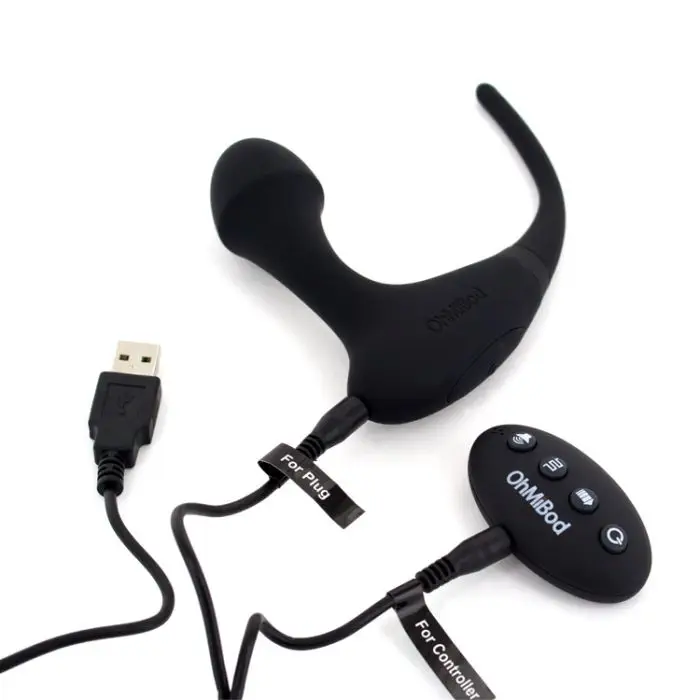 How does it feel?
Wearing the Ohmibod Club Vibe 3.OH Hero inside you feels absolutely amazing.
The shape of the device is designed in such a way that guarantees it hits all your sweet spot. The different vibration patterns on the toy make it even better than other butt plugs on the market.
Pros
– The club setting on the device offers something completely different to other toys. It's a feature that you can utilize from the comfort of your own home or when you are out and about in a nightclub or concert. The sensation of the butt plug moving around in tune to music is absolutely amazing.
– If you just want to use the normal vibration settings this is possible too, you or your partner can use the buttons on the remote controller to get the patterns exactly how you like them.
– It is made from smooth, body safe silicone. This means that it is easy to insert and you also do not need to worry about any bad reactions to your body.
– It is rechargeable with a decent battery life. This is super convenient, it saves on the price of batteries over time, and it also means the toy is always ready to use whenever you want it. Be sure to charge the butt plug up before you insert it to help avoid any frustrations!
– If your relationship needs spicing up, what better way to do it than trying something new with anal play? Sex is really important, and if you try new things together, this can help to strengthen your bond in general.
– You do not need to worry about the toy shifting or coming out once it has been inserted. The lightweight toy also feels comfortable and pleasurable at all times.
– This toy delivers powerful vibrations that will send you over the edge, but despite that, it's very quiet, so you do not need to worry about anyone catching on to what you are doing.
– The device has pretty much all 5-star reviews if you look at the feedback online and hopefully you will soon be having the same amazing experiences with the toy too.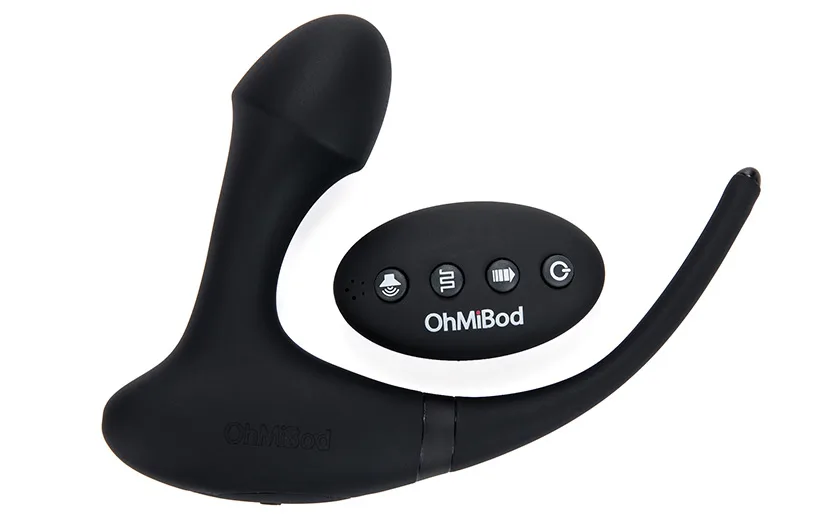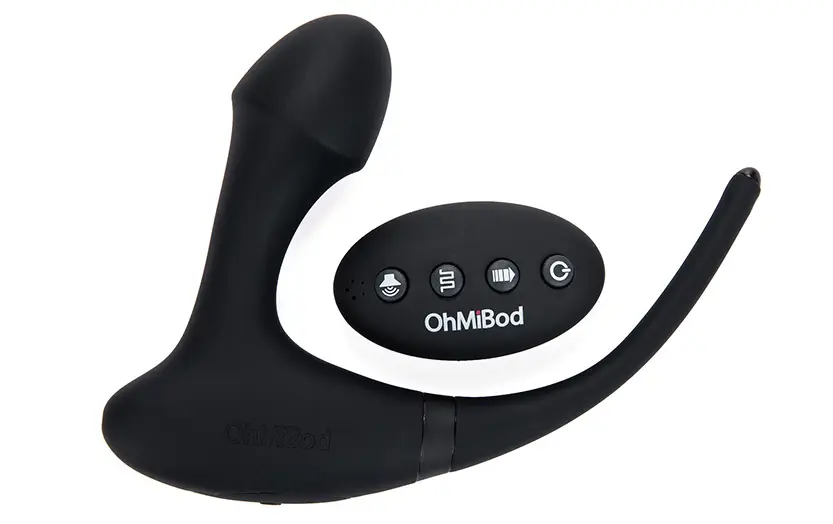 Cons
– The Ohmibod Club Vibe 3.OH Hero might be a little expensive for some customers who are interested in it.
Final Verdict
It's clear to see that the Ohmibod Club Vibe 3.OH Hero is ideal for those who are pros at anal sex and also anyone who might be interested in trying it for the first time.
I hope that this Ohmibod Club Vibe 3.OH Hero review has fully informed you on all the notable features of the device and what it can offer.
With positive reviews from customers all over the world and the interactive qualities, it's pretty apparent why the toy is so popular.
OhMiBod in general is a great brand and this butt plug is no different. If you have a slightly larger budget to spend on a high quality butt plug, there is no better choice to make.
>> Click here to learn more or order your Club Vibe 3.Oh Hero <<