One of the most popular fantasies that people don't always like to acknowledge is wanting to have their sexual needs completely catered to, without complaint.
While partners can't fulfill this, exactly – they'll always need to be taken care of too, and if we're good and attentive to them, we will – this is why we have sex toys.
But most sex toys have one common problem – no matter how much fun they are, they need our hands to make them work.
Because if you're not putting in some muscle power on them, they're just going to sit there.
Kiiroo, developers of some of the world's most technologically advanced sex toys, have brought out a new sex machine called the Keon in the last few years.
Keon is one of the most technologically advanced sex toys on the market, with advanced electronics and features that make it uniquely positioned for adaptation to other styles of play.
Even better, they have a new package on the market that pairs the Keon with a dildo adapter to turn it into a Bluetooth-enabled sex machine.
But is it worth the high price tag? We're going to look at it and find out.
The Kiiroo Keon is an Amazing Bit of Hardware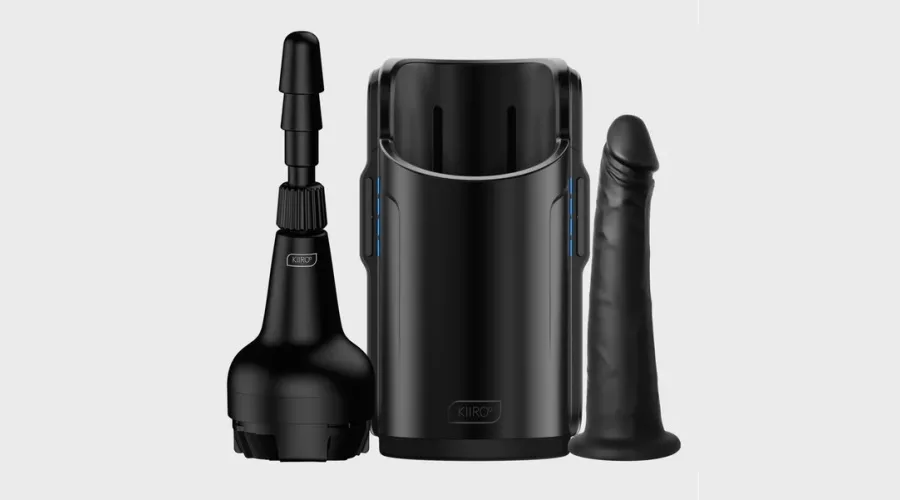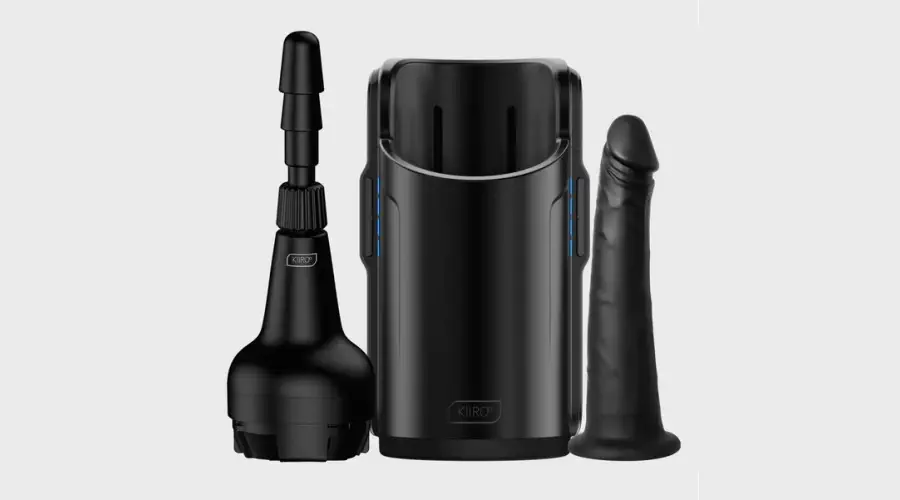 Introduced in 2020, Keon is an automatic stroker device.
The basic device has been reviewed in other places, but just as a quick reminder, it takes the form of a sleek, hollow black cylinder that houses a reciprocating motor.
It's used to turn stroker cups like Keon's Feel line and Fleshlights into a sex machine. And plenty of users noticed that it can be used for more.
The large size of Keon's main ring – it's 5.1 inches in diameter – created an opportunity. With an additional adapter, the Keon becomes a sex machine that you can attach to any Vac-u-Lock dildo.
Compared to the basic machine's use of branded stroker cups as its primary "weapon," the use of an industry-standard adapter like Vac-u-Lock really improves the sex machine's options.
Kiiroo likely decided they weren't interested in making a line of dildos.
I happen to really like sex toys that play on the idea of having sex with technology instead of sort of trying to hide it, so the sleek exterior and bright status lights of the Keon are amazing to start with right away.
The interactivity with online porn improves that even more, because the system is reacting to videos that I don't have direct control over, giving it some of the best bits of a lover and masturbating.
Features
One of the biggest features of the Keon is how small it is. At only 8.6 by 5.1 by 5.7 inches, the Keon gives you options that few other sex machines offer.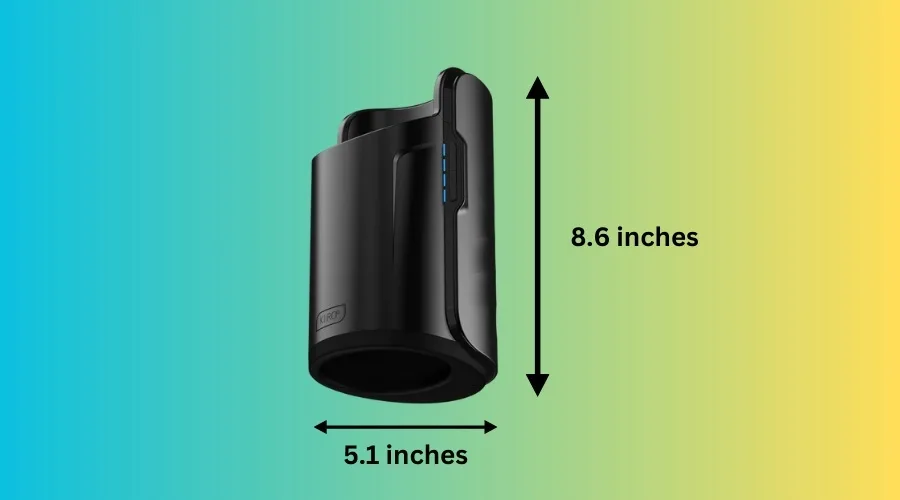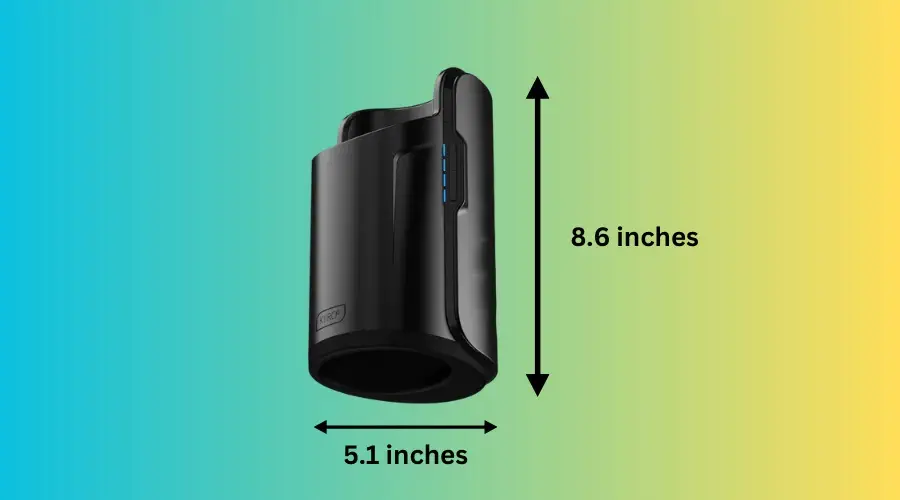 It's not bulky and doesn't take up an entire tabletop to get it working. Its small form factor means that you're not stuck with a big piece of machinery that you must disassemble when friends come over.
The ability to take a small piece of equipment and chuck it in the closet or a drawer is just huge for someone like me who lives in an apartment.
It does have a few drawbacks. Chief among them is the fact that its battery life is not exactly stellar – user reports indicate lifetimes between 30 minutes and its rated lifetime of 2 hours.
Its system software also doesn't let it engage when it's plugged in to charge, so it's impossible to use the common USB device cheat of leaving a device plugged in to a charger while using it.
Given that the Keon is intended to be used while relatively stationary, this seems to be a serious oversight.
Some users have reported that if the batteries start to die down in the middle of a session, the device can quickly become quite disappointing.
Another major drawback for the Keon, in addition to the relatively short charge time, is the fact that it only uses trickle-charge as its main charging mode.
When trickle charging, the Keon requires a lengthy 4 hours to fully charge, which can again be a real difficulty if it trailed off in the middle of a session.
So, making sure that you're fully charged is a must before getting going on your session with your Keon.
Weight is a useful feature in a sex machine, and the Keon is a relatively heavy piece at approximately 2 kilograms (4.5 pounds) fully assembled.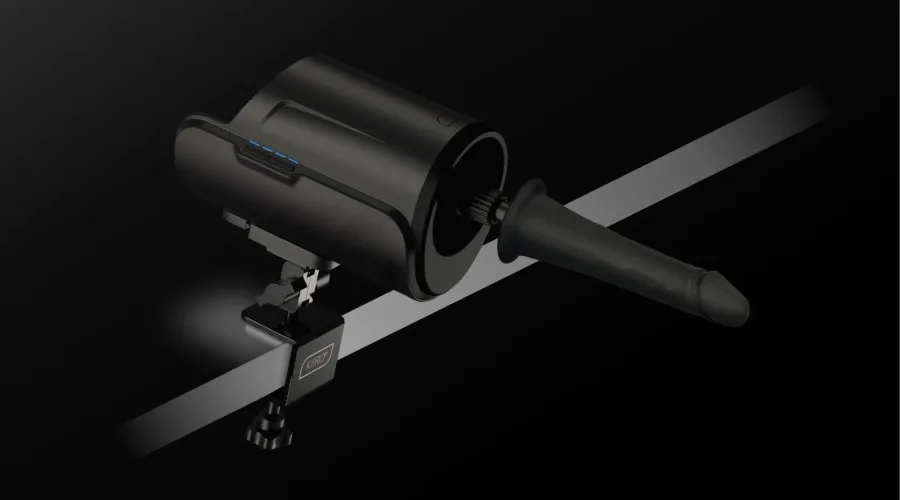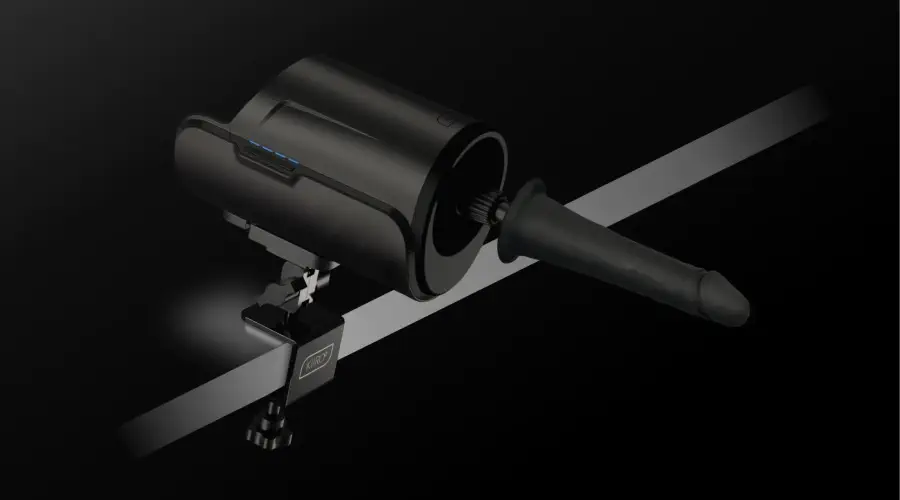 A heavier piece of equipment does have some drawbacks – the Keon needs to be adequately braced – but because of the weight of the hardware, it's also easy to clamp into place with the optional table clamp, and it's then a lot harder to move around than lighter machines.
The sex machine offers you exactly what companies like Kiiroo and Lovense are famous for. Deep, content-responsive penetration that has a bit of a mean sense of humor at times!
When it pauses, it can really make a girl scream, especially when you're right on the edge and it decides to leave you hanging.
And of course, you could switch it into manual mode and just have it "go dumb" and pound away regardless of what's happening on the screen, but that would be too easy, wouldn't it?
How Does the Adapter Work?
The adapter head is a toilet plunger-looking thing (fortunately it's not flexible like a toilet plunger or there'd be some problems) that slots right into the holder ring of the Keon.
It ships with the adapter head inserted into the wrong end of the flared base to make the package more compact for shipping, and this is a minor – but highly forgivable – inconvenience because the screw base is really long, and you'll be unscrewing all of it.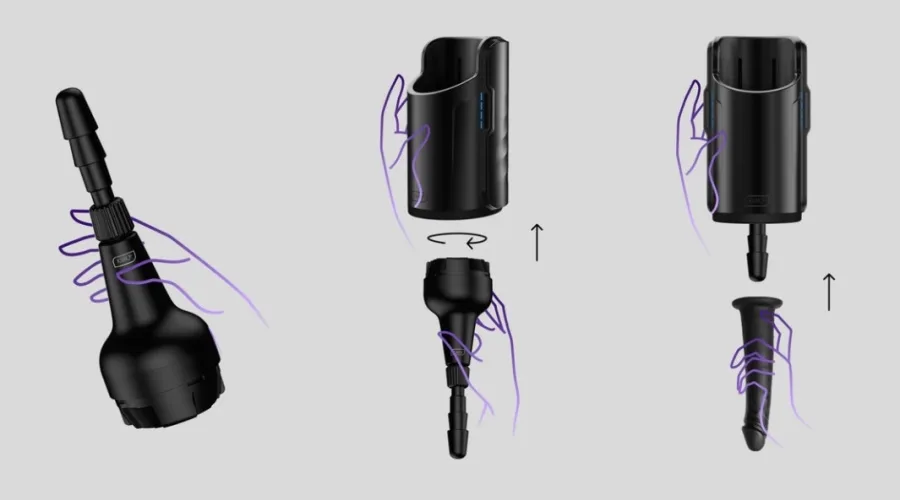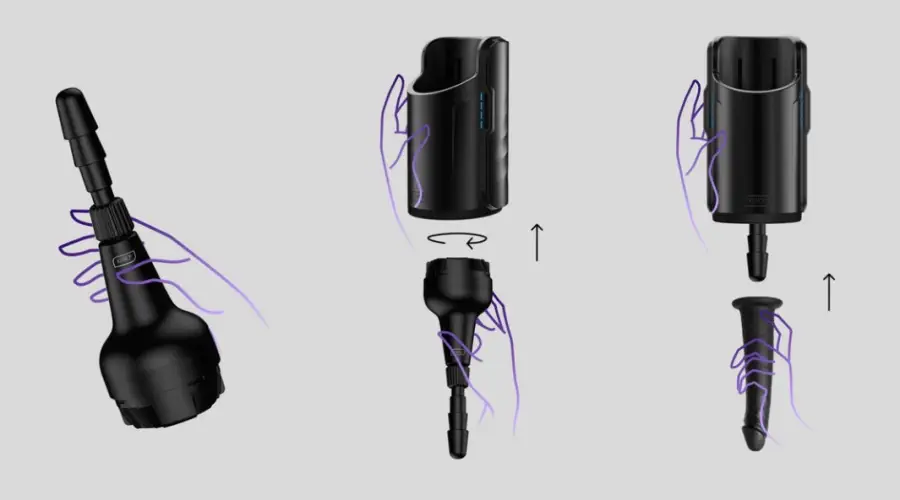 Just like the other side's stroker cups, you push it into the ring until it goes "click" and then it's ready to attach your favorite Vac-U-Lock dildo to.
Cleaning Options
Any toy like this needs to be cleaned, because it's going to get bodily fluids on it. Kiiroo sells a cleaning spray for it, of course, but it's also going to be just as easily cleaned with a damp cloth.
Just wiping it clean will keep most stains off it. The Keon base is not IPX rated at all, so it should never be immersed in water.
The dildos, of course, should be kept clean by washing them in warm, soapy water.
The dildo adapter is an all-hardware part, and it can and should be washed using warm, soapy water.
Once it's washed, it should then be allowed to dry thoroughly before being reattached to the base, the same as you would do for any part that attaches to electronics.
Alternatives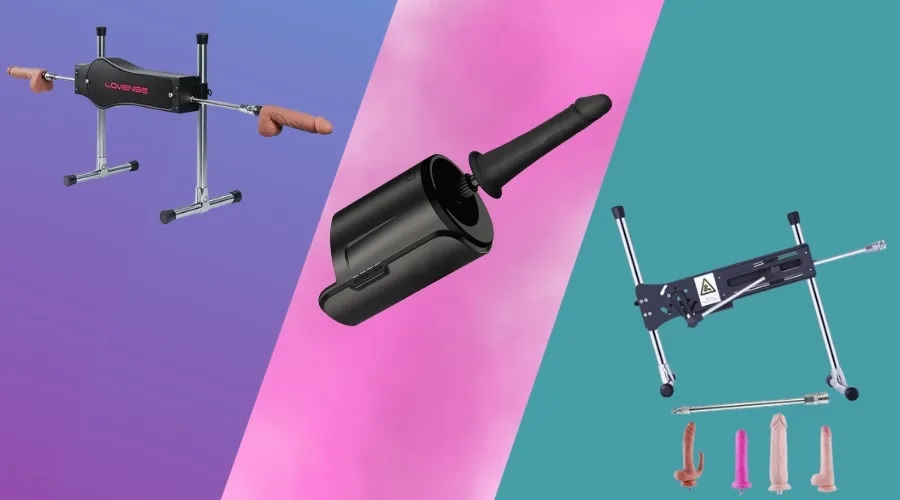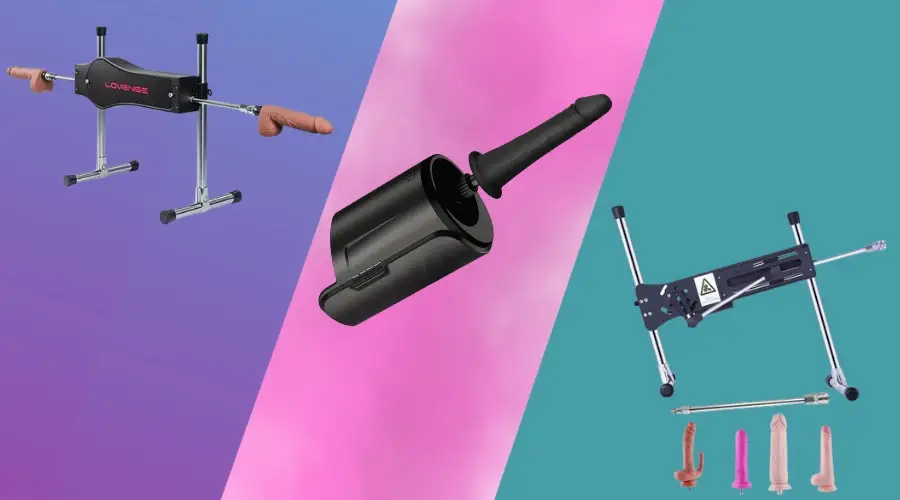 Kiiroo of course has some competitors in this space.
The Lovense Sex Machine was introduced in 2022, around the same time as the Keon's sex machine adapter, and the Hismith Sex Machine is a little bit earlier than that, with all-gender support.
Of the three, the Keon trails the pack in terms of raw features, but wins in terms of storage capability, since it can just be put in a closet without much in the way of disassembly.
The competition's advantage is in stability and in the case of the HiSmith, quiet, as well as being powered directly by wall power.
This means that if you get a HiSmith or a Lovense, you won't be worrying about whether your machine is going to run out of gas before you do.
For many women, that's going to be an issue worth considering, since some have reported that the Keon sex machine runs short or turns off in as little as 45 minutes, well short of its 2-hour rated active time.
The Keon also unquestionably has an aesthetic advantage. Both other devices I just mentioned look like adapted reciprocating saws, while the Keon has a sleek, high-tech appearance.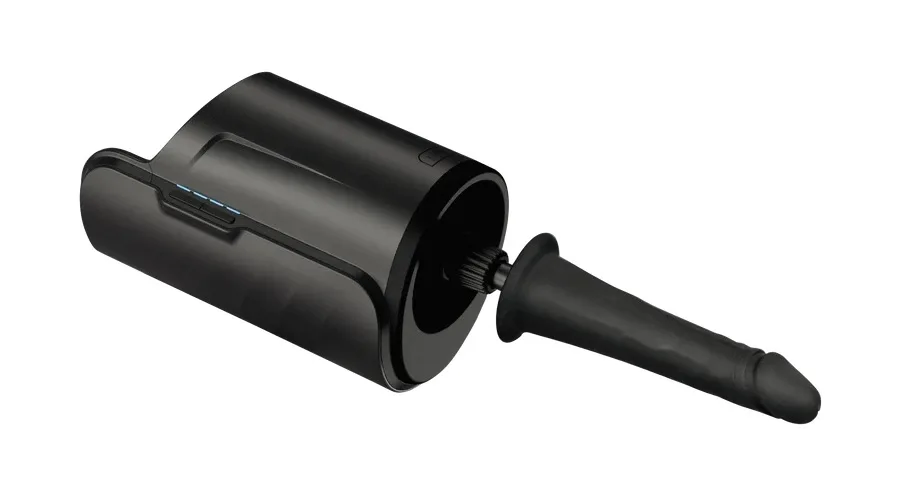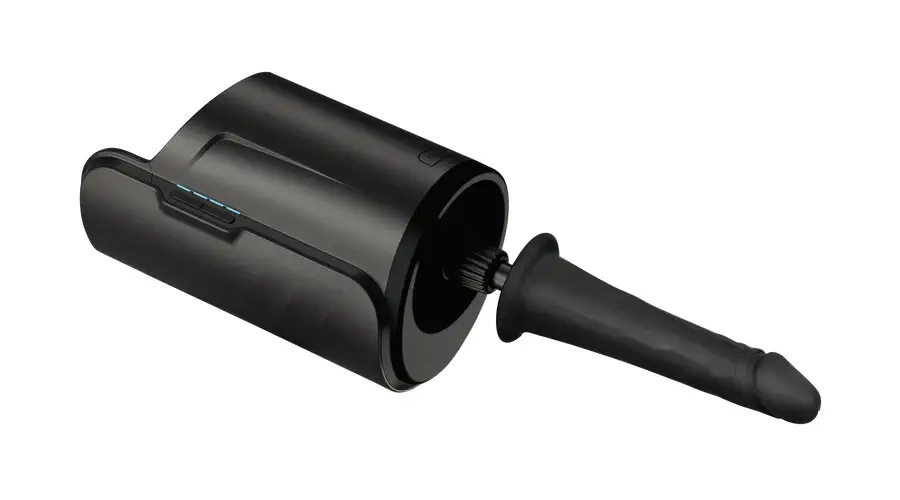 Pros
Easy assembly makes transformation from a male stroker to a sex machine quick and with minimal modification.
AI system has programmed playfulness, making it an easy way to simulate having a lover while still having solo sex.
Optional clamp for the device turns it into a full-on sex machine, letting you take your hands off and touch yourself or scroll through your favorite porn without having to pause.
Interfaces natively with FeelMe AI, Kiiroo's artificial intelligence porn enhancement system.
Compatible with both Kiiroo and Fleshlight toys, giving you great options between two of the foremost manufacturers of male stroker cups.
Dildo adapter uses industry-standard Vac-u-Lock technology, making it easy to find a favorite dildo to attach to the adapter.
Because of its small size and relatively manageable weight, it's easy to throw in a bin under the bed and hide when company is over, making it very useful for people living in apartments.
Cons
Battery life often falls well short of advertisement, making it harder to predict how satisfying the device will be.
Outdated Micro-USB interface charges kind of slowly and is fragile. For a device that was originally released in 2020, the decision not to use USB-C or a magnetic-detach charger is inexplicable.
Can't use the device while charging, which may be a safety mechanism to preserve the physical integrity of the fragile Micro USB charger.
AI can get the wrong input, leaving you hanging and waiting for the next bit of pounding to start.
FAQ
Can it connect to external apps?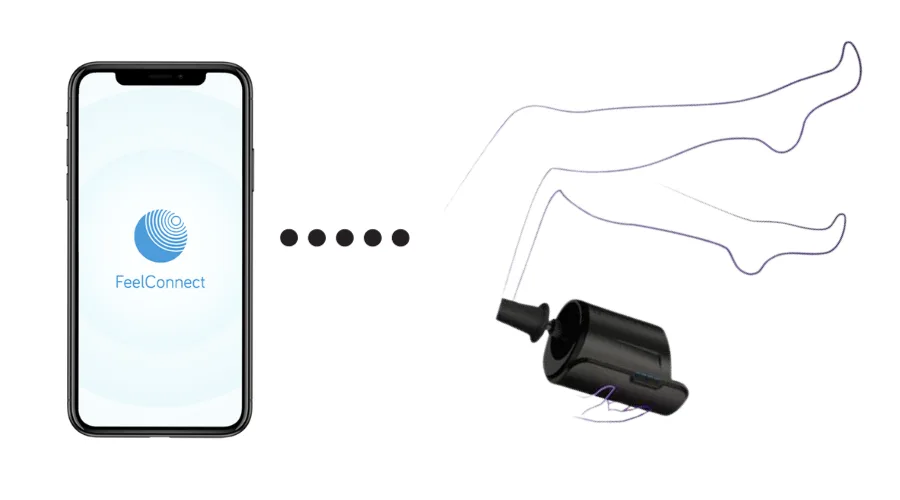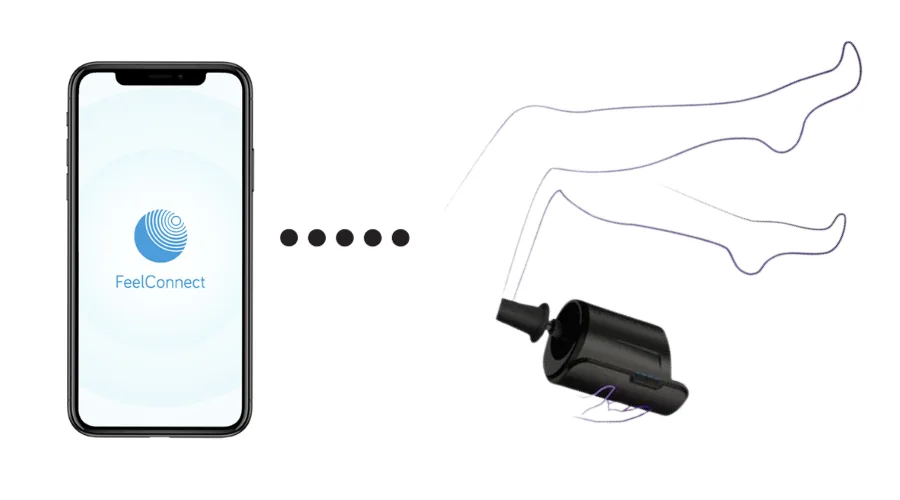 The Kiiroo Feel Connect app has native support for the Keon, like with Kiiroo's other available devices.
In addition, there are certain third-party apps like XToys that can control devices by many manufacturers, including Kiiroo.
Bluetooth is a huge compatibility advantage for a lot of toys, making having a mixed collection amazing.
What Toys are Compatible with the Keon Sex Machine?
Unlike the flip side of the device, the dildo adapter is a standard Vac-U-Lock adapter, compatible with pretty much any dildo with a Vac-U-Lock connection or sleeve.
If you've got a favorite dildo with an attachment channel, you're in luck. Just connect the dildo to the adapter and you're in business!
Does Keon use a USB-C charging connection?
Unfortunately, Keon currently is only compatible with Micro USB.
We're disappointed too; USB-C is a lot more robust and is becoming the standard quickly, so hopefully this oversight will be addressed in the next generation of Keon.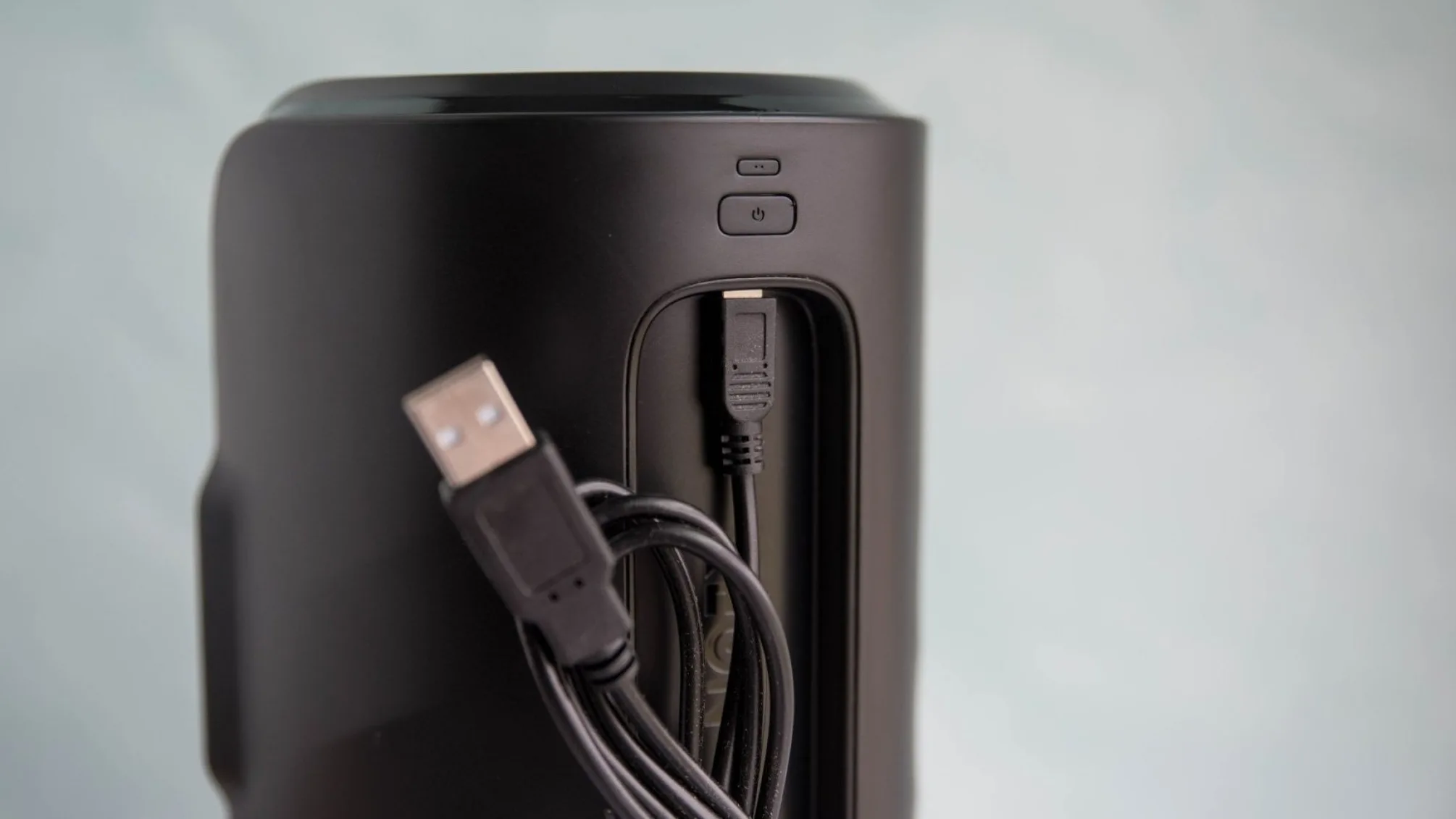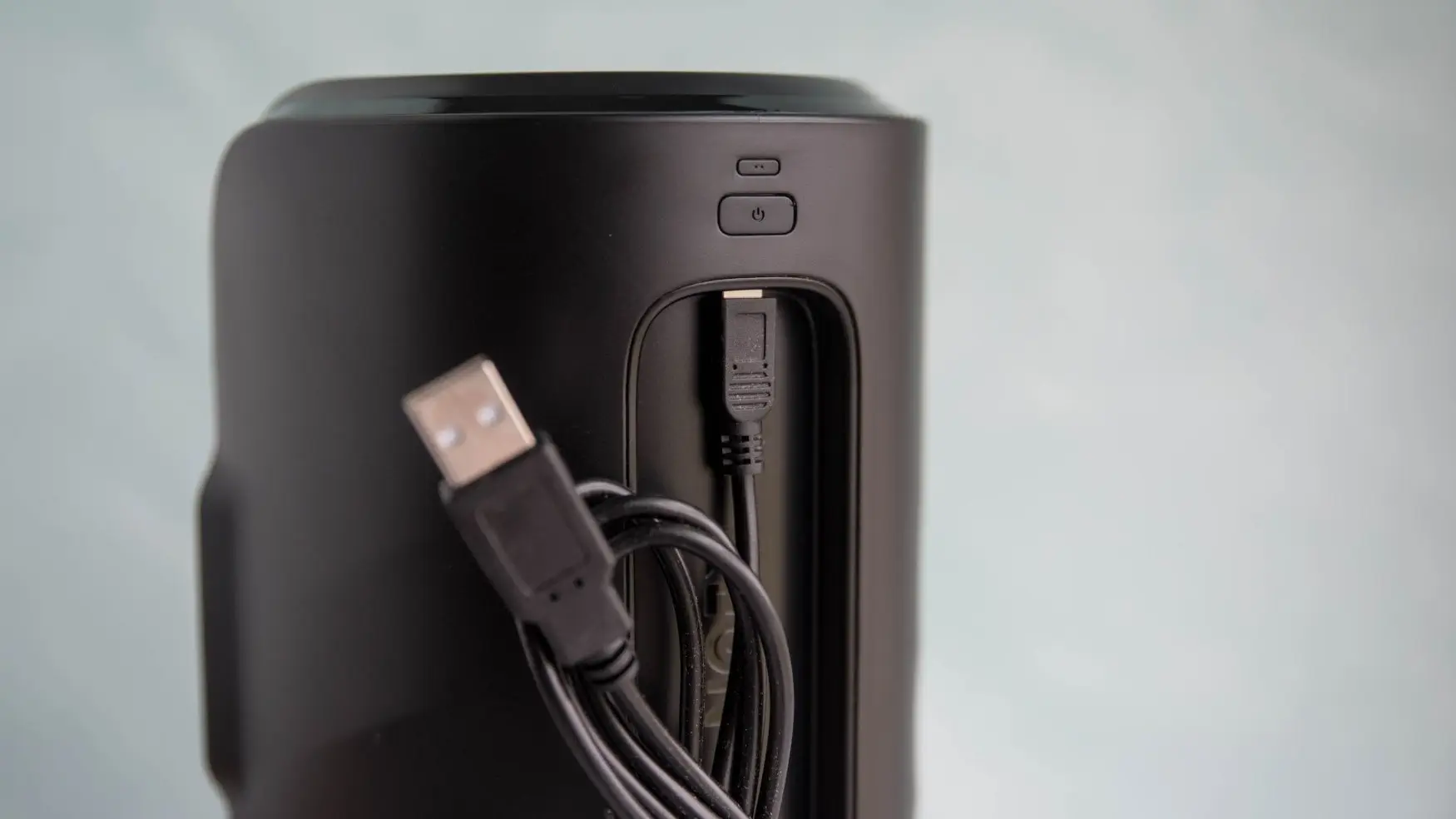 Verdict
Keon is one of the best available sex machines.
With a small physical footprint and a nice, powerful stroke, it's both incredibly affordable within the segment and incredibly versatile, able to transform between a male stroker and a female sex machine with just a few adjustments and the addition of an optional adapter.
The table clamp, an optional piece, lets you secure it to a convenient surface and remove the necessity of holding it in place with your hands or prop it up awkwardly.
There are a handful of drawbacks to the Keon. Its use of Micro USB as its charger limits its ability to charge, and its software won't let you use it while you're charging it.
Some users also report that its full-power time is less than ideal. It's also a little heavy, weighing somewhere around 2 kilograms (4.5 pounds) fully assembled.
While this isn't the heaviest sex machine on the market, it's quite substantial.
It's also loud, but if you're using a machine like this, chances are pretty good you're not even attempting discreet play, so that's only questionably a drawback for it.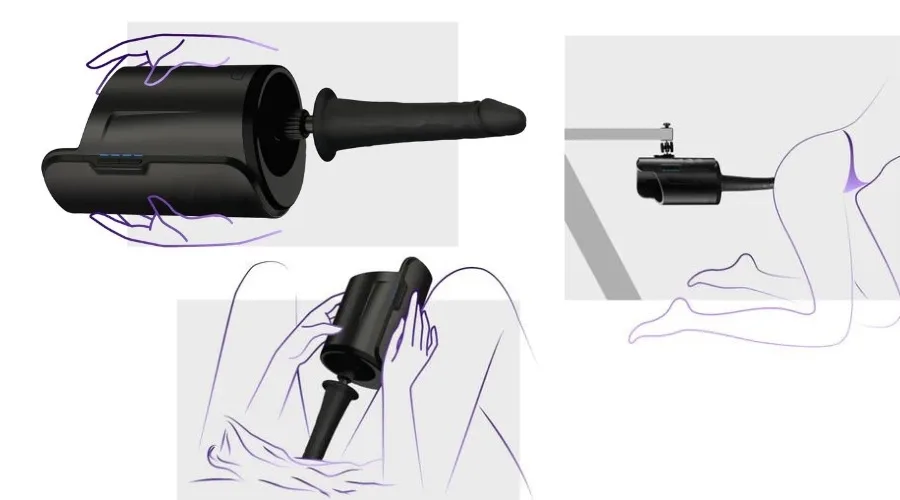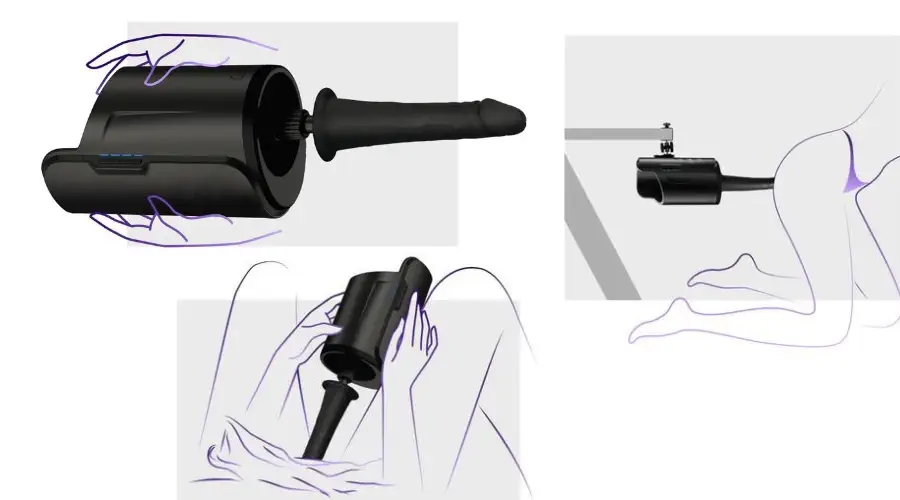 Another part that has barely been touched on in other reviews is the cool industrial design and high-quality materials used in making this amazing device.
The build quality is exceptional, minimizing rattles and other unintended sounds during use.
The indicator lights and sleek black plastic casing combine for an attractive experience for people with a technosexual or robotics/drone fetish, and if that's where you are, it's going to be an absolute must-have of a toy.
Even without that aspect, there's enough going for the Keon Sex Machine that if you're looking for a sex machine and you live in an apartment, you're going to want to give it a look for the way it combines exceptional build quality, easy setup, and tear-down, and small footprint.
Made with high-quality materials and packaged and shipped securely in plain packaging, the Kiiroo Keon sex machine is one of the best investments you can make in your pleasure.
If you're interested in technosexuality or just in having one of the best masturbation experiences you can have in a sex machine, Keon is at the top of the segment for new sex machines.