FeelSensation seems like an amazing piece of sexual hardware, giving men a new way to try sex with themselves.
Being stretchier and tighter than a Fleshlight while fitting the same niche sounds like an amazing experience.
Does it work out that way? Let's find out together.
Amsterdam-based sex toy company Kiiroo now brings us FeelSensation, a "non-anatomical" stroker toy fully compatible with Kiiroo's Keon sex machine.
What Is a FeelStroker?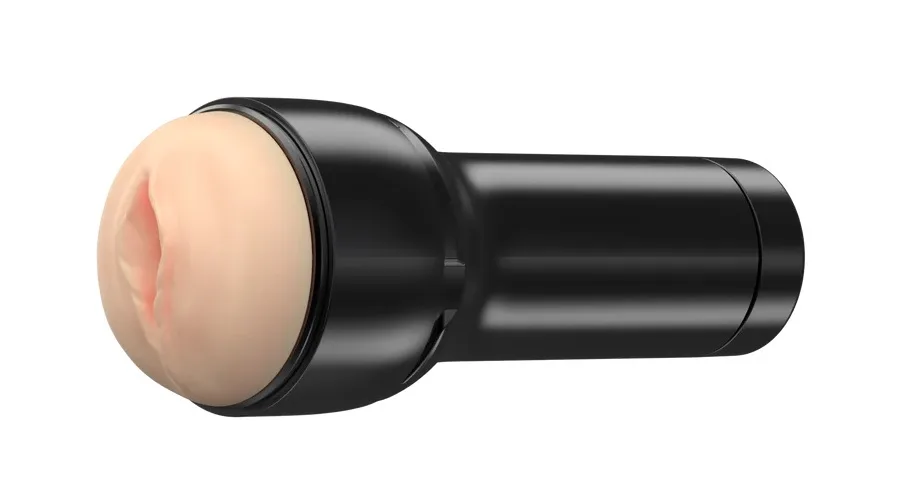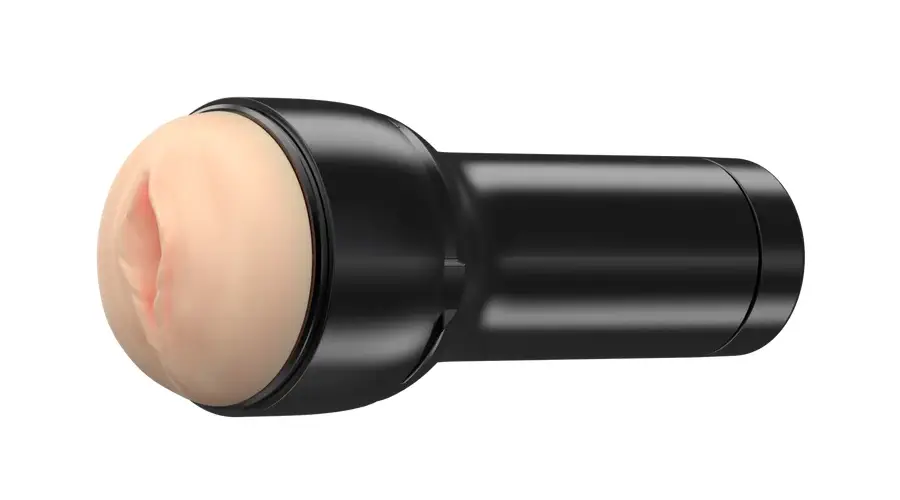 Since the introduction of the segment-defining Fleshlight stroker back in 1998 (has it really been that long?), the idea of a cleanable, reusable male masturbator cup has been an improvement in the world of masturbation.
Taking the "hand" out of handjob, Fleshlights and other strokers are a step forward in masturbation technology.
They take the idea of a dildo and basically turn it inside out, giving men something to stick it into.
The Kiiroo Feel line takes the basic idea of a Fleshlight and turns it up even further, giving a tighter hole with different proprietary bumps and ridges to give a ride even better than their competition.
What's FeelSensation?
FeelSensation is a "non-anatomical" stroker.
What this means is that the hole doesn't follow the topology of a mouth, vagina, or anus, giving it a rounded, slightly technological look that's different from the more conventional strokers that you see online or in sex stores.
If you've got a bit of a technosexual bent, like me, you're going to find that to be really appealing.
Celebrity strokers are amazing, let's not get that wrong, but inside they're a lot more like FeelSensation than they are different.
Features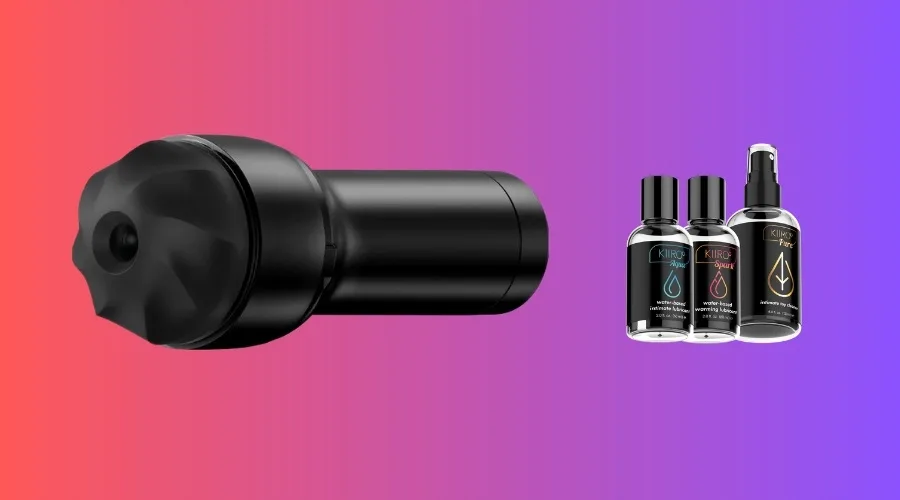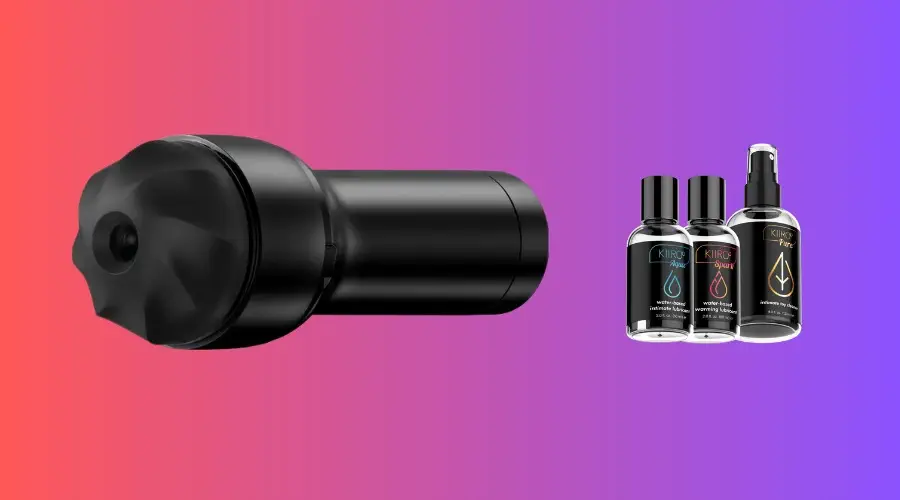 The RealFeel material is safe and durable, and the stroker comes packed with a warming lube, a water-based lube, and a sample vial of toy cleaner, so in addition to its other positive characteristics, you don't have to buy any extra materials to get started with it.
With a lot of toys, especially in the budget price points under $100, you will often see niceties like this left out, so it's great to see it included by Kiiroo for their stroker.
How are Kiiroo's strokers different?
Kiiroo makes strokers that are designed for maximum pleasure.
They're tighter than most makers' strokers, being made from super-stretchy TPE. The ABS plastic shell is a cool feature of this stroker as well.
The plastic shell is also unbranded, which not only does it make it easier to hide out of the way for guests, as it looks on casual examination to be a standard flashlight (torch if you're British and pedantic), but it also adds some pressure and tightness to the inside of the sleeve.
Nobody will know the difference unless the power goes out and your guest happens to reach for your stroker, which sounds like the storyline for a porn clip anyway.
The black TPE "RealFeel" material of the FeelSensation stroker is its own revelation.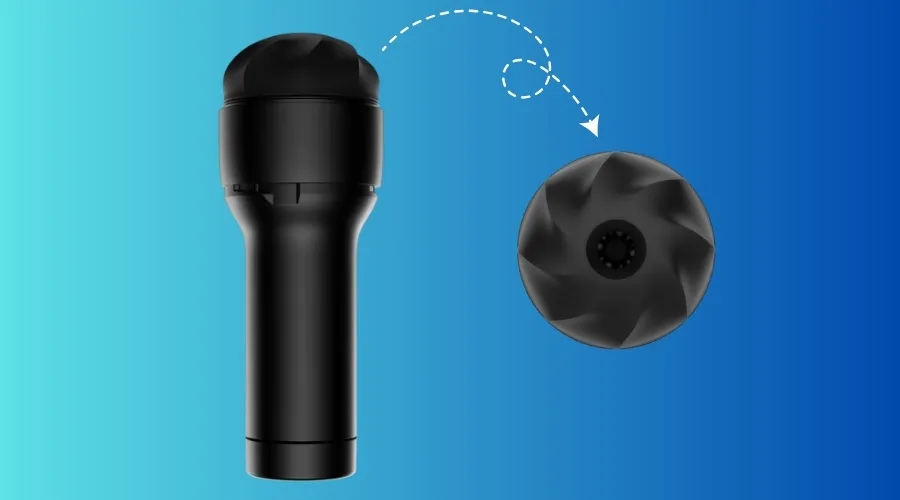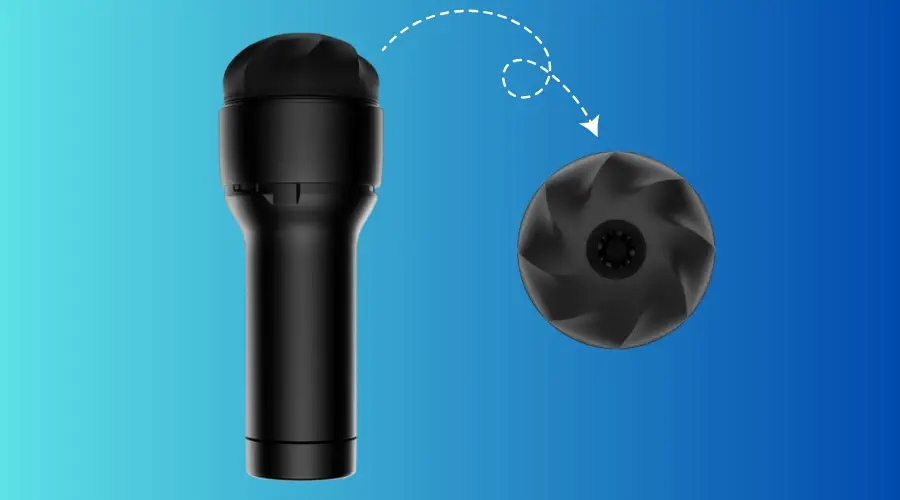 From the super tight hole, it just hits differently than other strokers in the same line because of the unique, non-anatomical look and feel of the sleeve.
If you're looking for a stroker with the Feel line's internals but also has a techno-sexual edge, the sleek, modernistic lines of the FeelSensation are likely to appeal to you.
The difference is stunning.
How does FeelSensation feel?
FeelSensation has a very tight and realistic feel. Well, realistic with some asterisks here.
You're putting your dick into something that looks like a large-ish black flashlight and has a little circular hole in the end, you're not exactly going to think you're having sex with an actual porn star.
But for the limitations on the toy that you're dealing with, the realism feels incredible and the toy itself is basically one of the best out there.
FeelSensation is unique in the Kiiroo Feel line because of its non-anatomical nature. While this isn't going to appeal to everybody, it has some interesting benefits.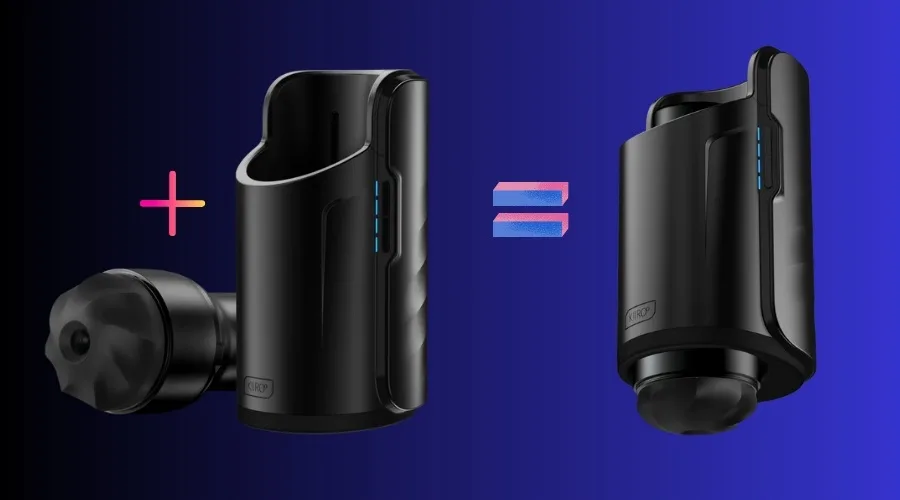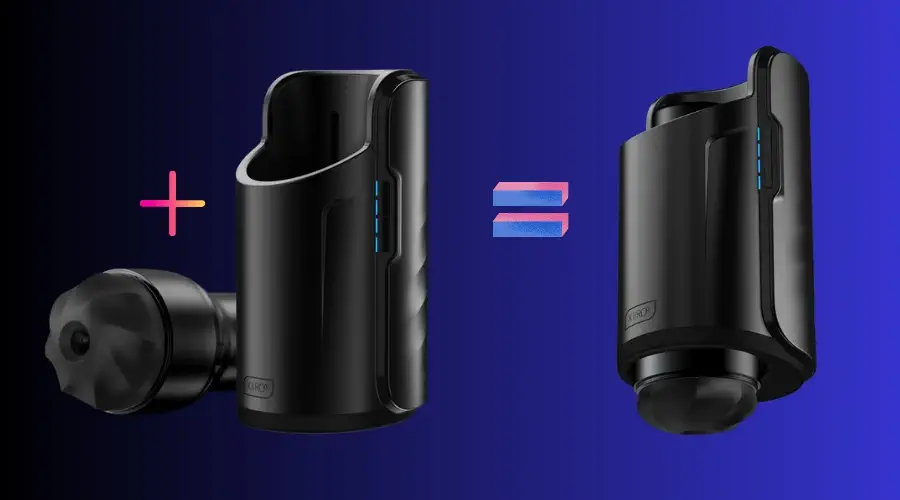 Combined with the Keon masturbator, FeelSensation's unique design gives an amazing technological edge to your masturbation.
It has big bumps all over the interior, a lot like the original Feel stroker.
FeelSensation is compatible with both Kiiroo PowerBlow and Keon, making it even more versatile.
The texture lacks a little bit of the depth that you get with the branded and personalized Feel strokers, but with the addition of the suction from PowerBlow or the interactive addition of Keon, you're going to be quite satisfied by this device.
It's also a little bit easier to make it last with FeelSensation than with the more varied Feel strokers because there's less variation in the bump pattern than with the porn star series.
How does it work?
Unless you pair it with the Keon stroking machine, the FeelSensation works by good old muscle power. You start by adding lubricant to the hole and rolling it around to distribute it inside.
Once it's good and lubed up, you push your cock into the sock and rub it back and forth until the fun juice comes out. Then you wash it out, dry it out, put it away, and do the whole thing over again.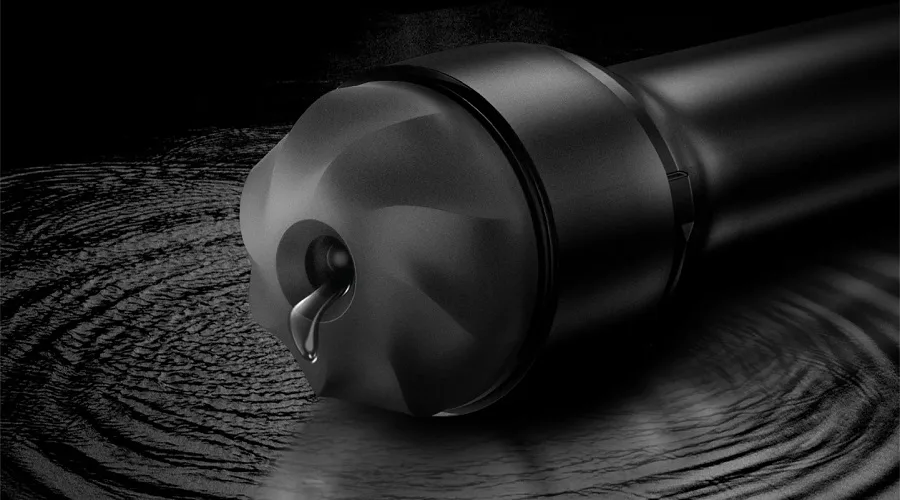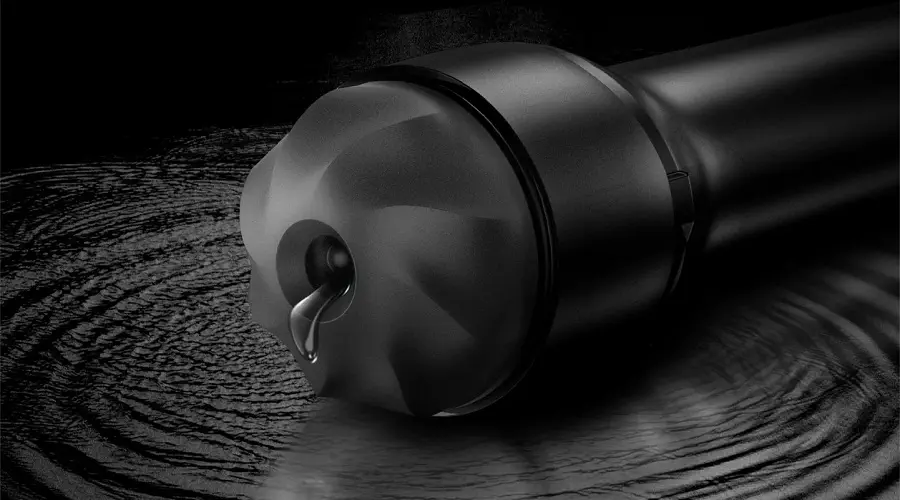 With that irreverent description out of the way, the secret for pretty much any stroker is the combination of a naturalistic-feeling material (Kiiroo's branded RealFeel material in this case, which we'll talk about in a moment) and bumps and rings for sensation.
It's very similar inside to Keon's more anatomically oriented masturbators, except for the above. The smaller bump variation also makes it easier to.
What is it made from?
Kiiroo FeelSensation is made of a leading TPE (thermal plastic elastomer) material.
What this means for you is that it keeps its shape even better than the other leading strokers, which are made of silicone.
Silicone stretches and loses a little bit of elasticity over time, so eventually you must start squeezing harder to get the same level of squeeze on your bits.
Once you've got FeelSensation dialed in on your penis, you can keep stroking away with it for as long as you want.
The downside to the tight toy diameter and stretchier material is that it's quite a bit of muscle work to get the sex toy experience you're looking for.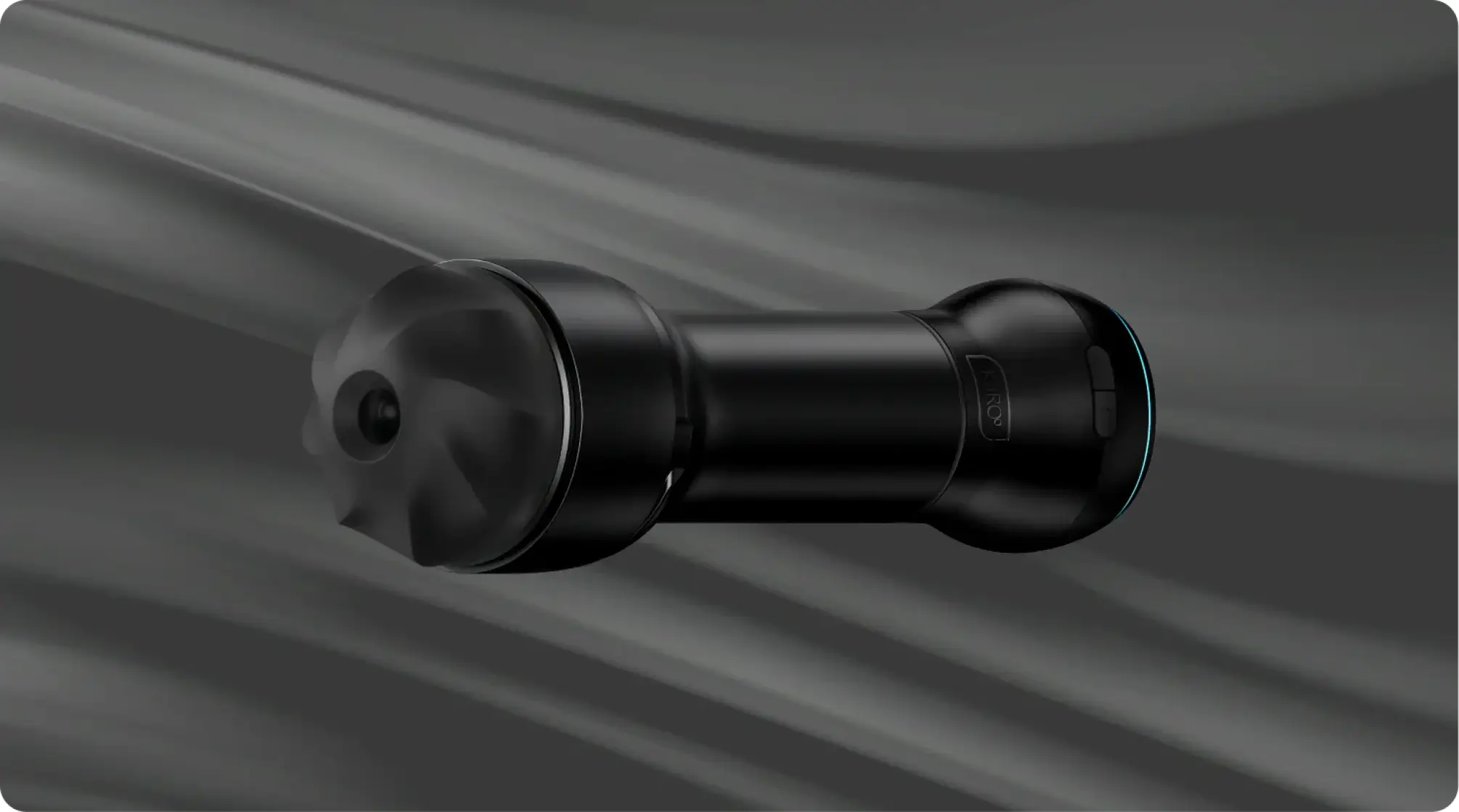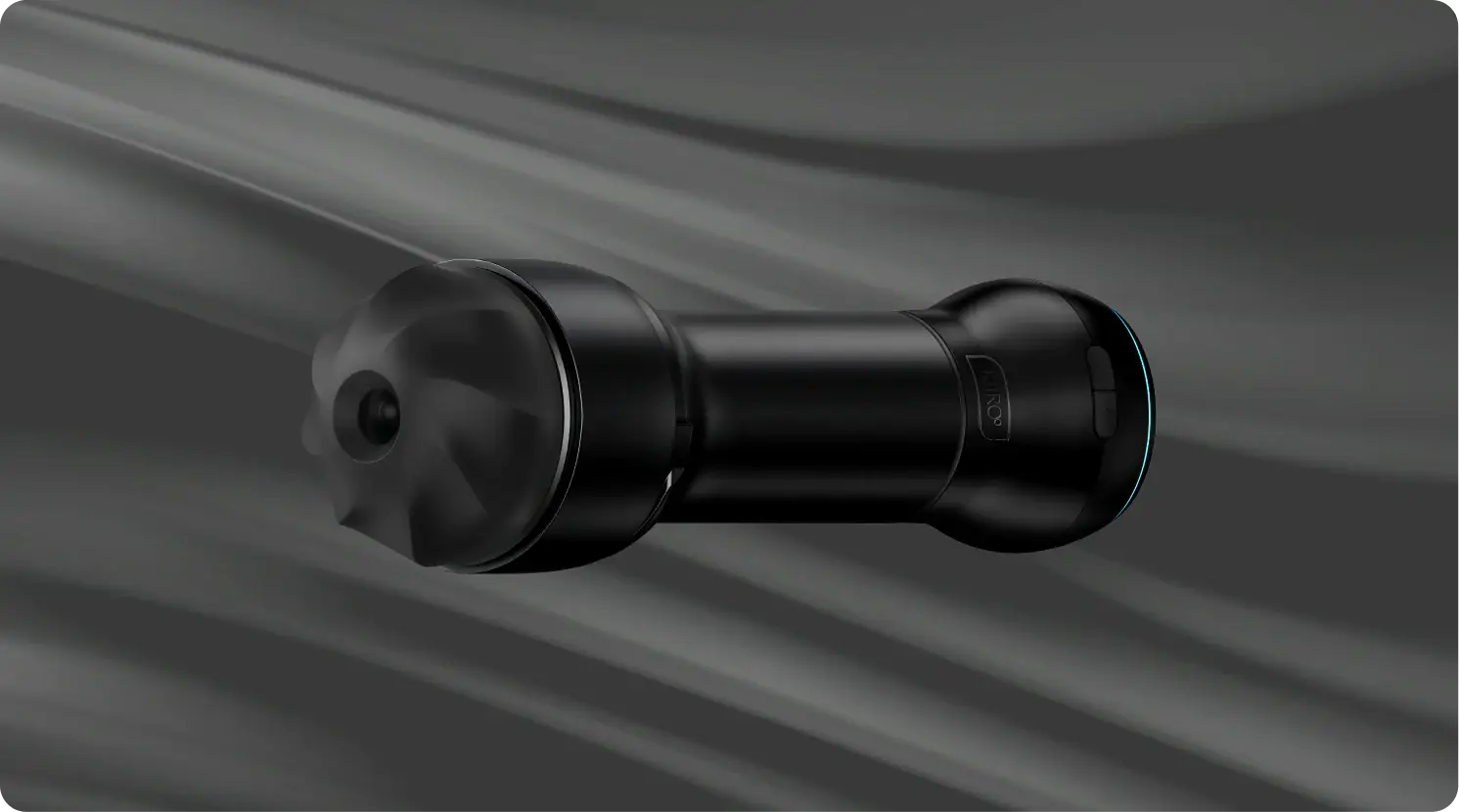 Kiiroo FeelSensation is a tight, very pleasurable toy that pairs with either of Kiiroo's masturbator products: Either the PowerBlow suction machine or the Keon interactive masturbator, one or the other will enhance the FeelSensation experience and give your wank the added edge that you want.
Keon basically does everything for you; you'll either attach it to a sturdy surface with the clamp (sold separately) or hold its "hips" on your cock and let it do all the hard work for you.
Frequently asked questions
Is There a Warranty?
FeelSensation comes with a one-year warranty against material defects.
The material defect needs to be unrelated to use. Failure to clean the FeelSensation (and the TPE material is porous) will void the warranty. Keep that in mind.
How Many Are Available?
Right now, Kiiroo has only one non-anatomical stroker available, the FeelSensation we're reviewing in this article.
It's only available in the black color that matches the cases that the Feel series comes in, which makes the whole thing look sleek and unified in a way that other Kiiroo strokers don't with the pink material poking out from the black.
For some people, that's a positive.
How to Clean your Stroker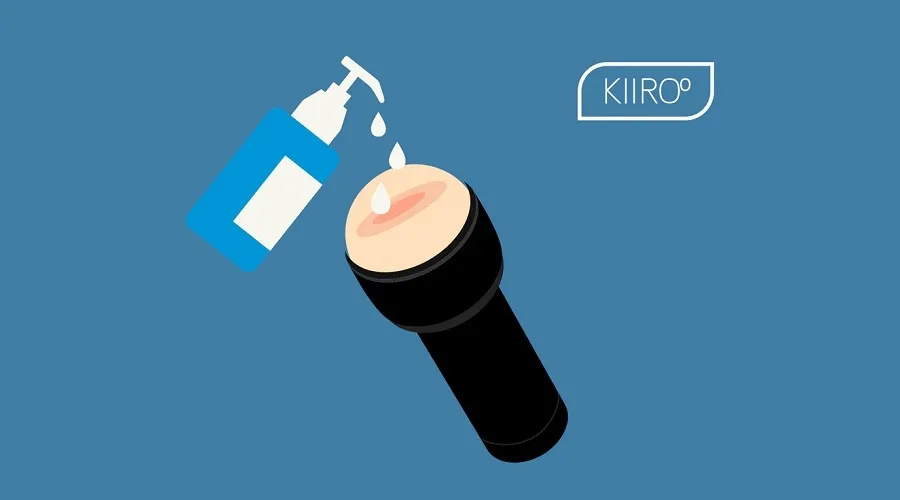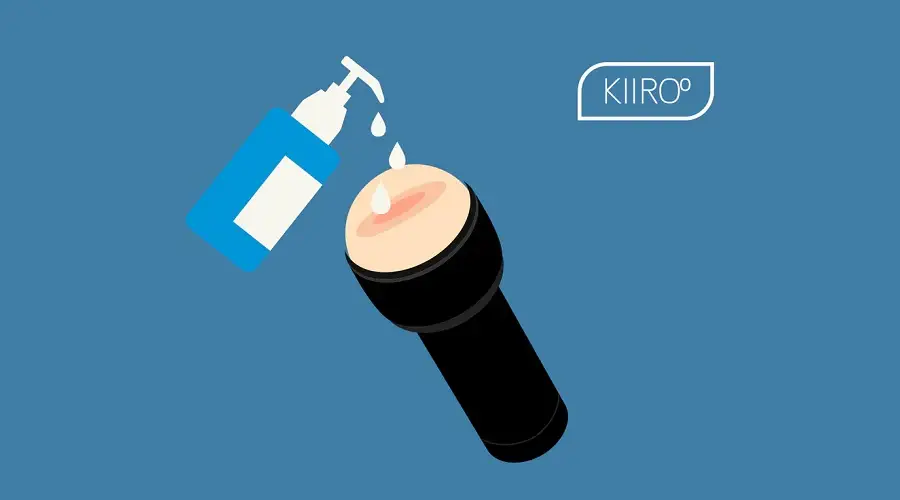 Kiiroo advertises that their Feel strokers are easy to clean. The cup is removable from the hand portion and can be washed inside with warm water.
Since the contents of the cup are water-soluble (you ARE using a water-based lube, right?), they'll come right out with a little bit of rubbing.
Make sure that you've gotten it thoroughly clean before putting it up to dry. You can use the plastic tube as a drying stand for the stroker sleeve.
If the sleeve is too closed and tight, you can use a drying stick or a rolled-up paper towel to wick more moisture away and get it dry quicker.
How does it compare?
Kiiroo FeelSensation's closest competitors are Fleshlight's Turbo and Pilot.
Fleshlight's options are both crystal-clear silicone, which could be an advantage for some people, and the texture of the entrance is slightly different, with a spiraling look that could be more appealing to some people.
Fleshlight uses silicone as its stroker material, which is softer and stretches more over time, so if you're using the Fleshlight it will have a squishier grip over time compared to the FeelSensation.
The clear design of the Fleshlight is a disadvantage for some compared to the FeelSensation, because the transparent "skin" of the masturbator can show off dirt and trapped lube/bodily fluids in a way that FeelSensation will avoid.
If you're not fastidious with your cleaning, you're probably going to find yourself less grossed out by the FeelSensation but let's be honest, sticking an orifice into a dirty masturbator is a Bad idea.
Clean your stuff!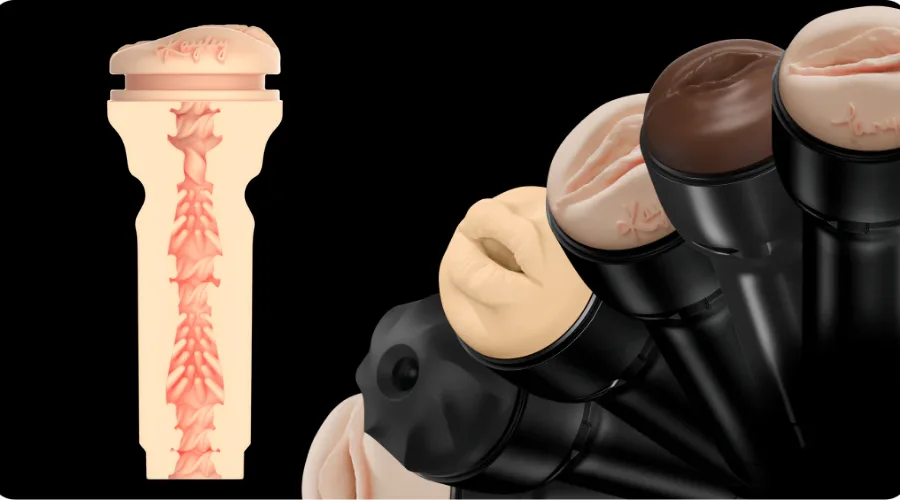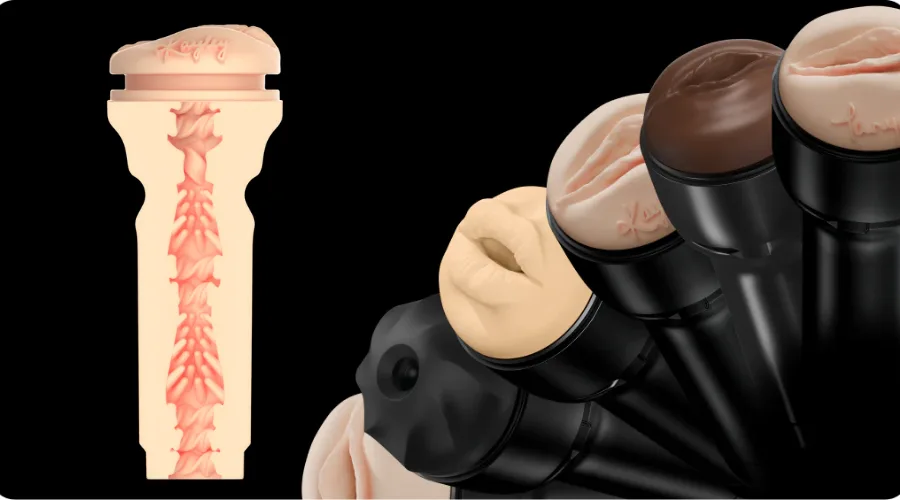 The Feel series advertises a more realistic feeling than Fleshlight and other pocket pussies, and it does deliver on that promise.
If you're into solo sex and don't mind putting in the extra arm power, FeelSensation, like its sisters, should be your thing. Your best sexual bang for your buck comes from FeelSensation.
Overall, FeelSensation and Fleshlight are very similar.
FeelSensation has a tighter grip, while Fleshlight has an advantage in variety of appearances, maybe a slight advantage in texture, and is easier to use by hand.
With automatic interactive masturbators like the Keon and Fleshlight Launch, the difference between the two will truly come down to personal preference and desire.
If you can't choose between the two, considering the price point, it's truly reasonable to get one of each.
I haven't compared FeelSensation to other pocket pussies and personal masturbators because there's really nothing there apart from Fleshlight that's really in the same niche.
The Handy is the closest, but its experience is completely different, and there's just nothing in the disposable realm (like Tengu eggs) that comes close.
Disposables are designed to be, well, disposable – they're a one-and-done wank that can't be cleaned and reused.
Because of that, their interior design just isn't comparable to a cleanable and reusable sleeve like FeelSensation or Fleshlight.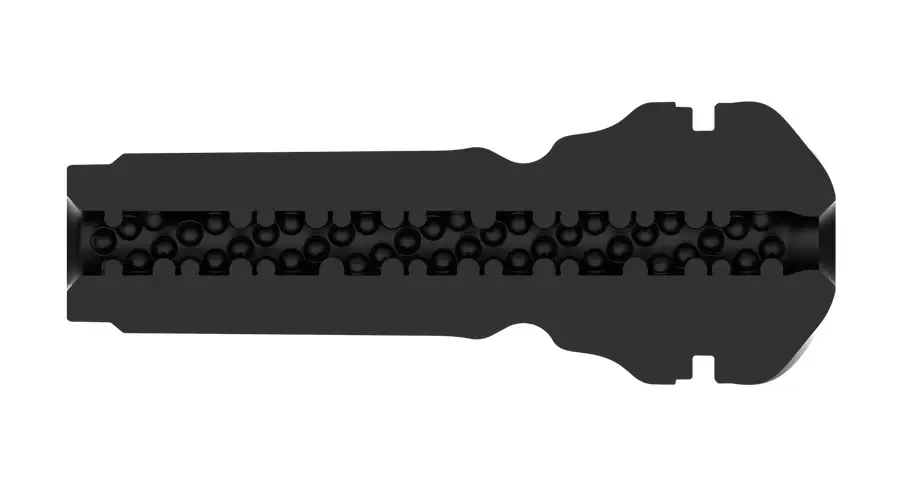 Pros
Sexy from a technofetishist point of view. If you're looking for a completely nongendered/nonrepresentational pocket pussy, you're in luck with this one.
The case is easy to hide, with no markings that specifically make it look like a sex toy.
Easy to wash/clean, with an interior sleeve that pulls out and inverts to get everything washed.
The sleeve is tighter and lasts longer than competing silicone sleeves.
Large, puffy entrance cushion gives you more thickness for your cock.
Great design at a budget price point, making this a viable alternative to single-use pocket pussies & masturbator eggs.
Cons
Interior lacks some of the detail of the other Feel line strokers, most comparable to the original RealFeel stroker.
Only one style, if you're interested in this type of masturbator but want a different look you might need to go with Fleshlight or another company.
Tightness can make it a challenge to keep going if you're prone to forearm cramping.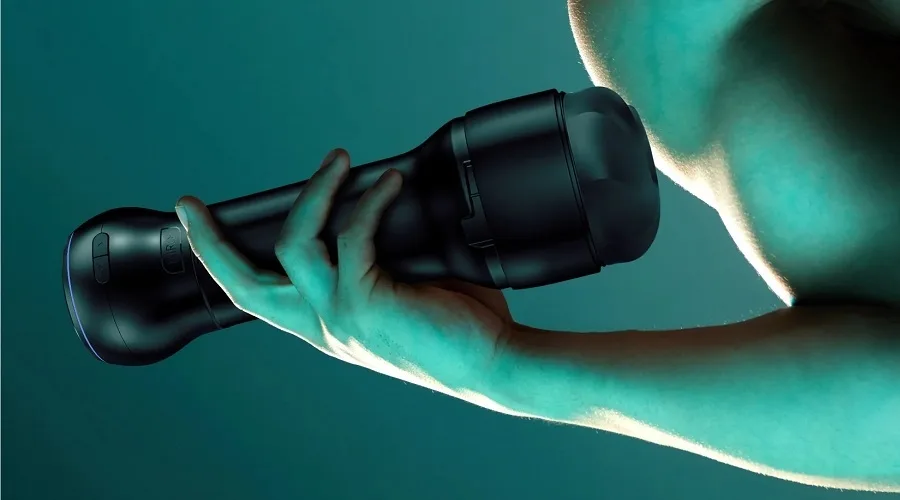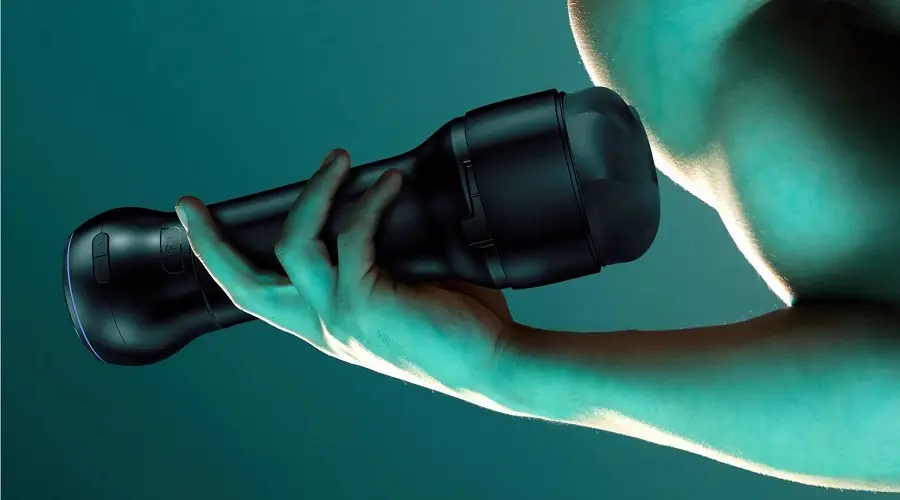 Verdict
FeelSensation is a great stroker sleeve. Especially if you combine it with the Keon and/or PowerBlow attachment, you're going to get a very satisfying experience.
Get everything you're looking for in a pocket pussy-type stroker toy with a sleeve. The puffy top cushion gives you a better experience, letting you sink fully into the toy.
For technofantasy fetishists, the black, non-representational design blends well with Kiiroo's sleek, black Keon toy, giving you a great combination of toy and presentation.
Compared to the most comparable toys around, Fleshlight Pilot and Fleshlight Turbo, FeelSensation is tighter, longer-lasting, and has a more subtle case – the transparent case of the Fleshlight leaves no question as to what's inside, whereas FeelSensation's case simply looks like a large flashlight at a casual inspection.
Not that you're going to want to leave either around for a casual glance, but if you have workers in your apartment (for those who live in apartments), it's comforting to know that they're not going to be able to instantly tell what you're doing.
Overall, FeelSensation is a product I recommend.
It's just a great implementation of a familiar concept, in an attractive part of the market where it makes sense to put in the extra money for durability and longevity over simplicity and cheapness.
If you're looking to add a pocket pussy to your masturbation arsenal, you're in for a good time with FeelSensation!