Personal masturbators have gone high-tech in the last few years.
With the improvement in personal robotics and Bluetooth connections, masturbation devices have gotten better and better at connecting and making the solo sex experience more… well, almost interactive.
Fleshlight Launch showed up in 2017 and went off the market in 2021, to many people's dismay.
Its ability to mount any of Fleshlight's well-known and widely used sex toy and create a nearly hands-free masturbation experience was a huge leap forward.
Fast forward to now, and there are more devices on the market that fill that niche. We're going to look at two of them: The Kiiroo Keon and Fleshlight Universal Launch.
As the name suggests, Universal Launch is Fleshlight's successor device to the Launch, and it's been widely anticipated since the original launch went out of production.
How does it stack up both to the Keon and to its original device? Let's open its rather huge box and find out.
The Kiiroo Keon is the New King of Bluetooth Masturbators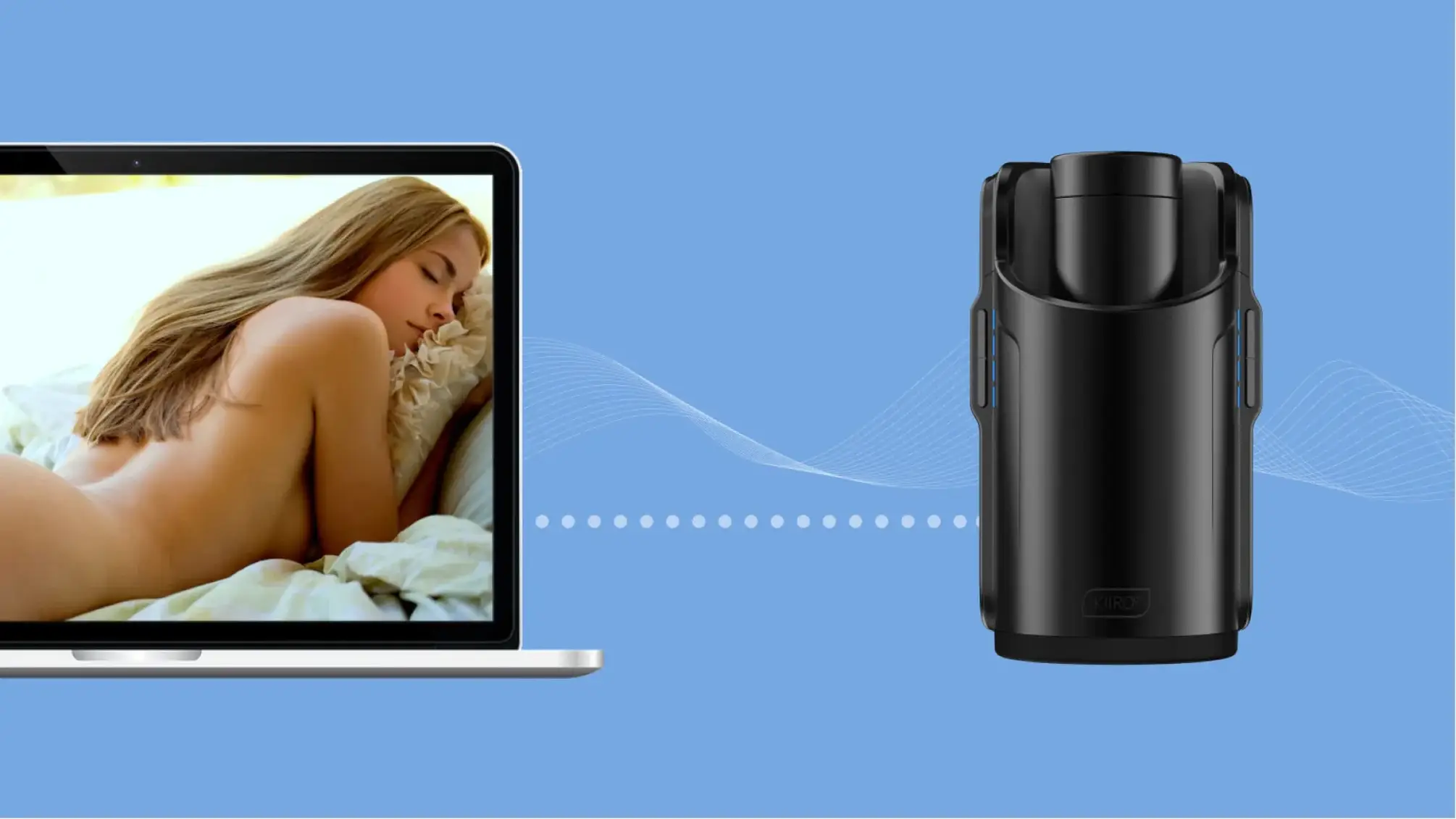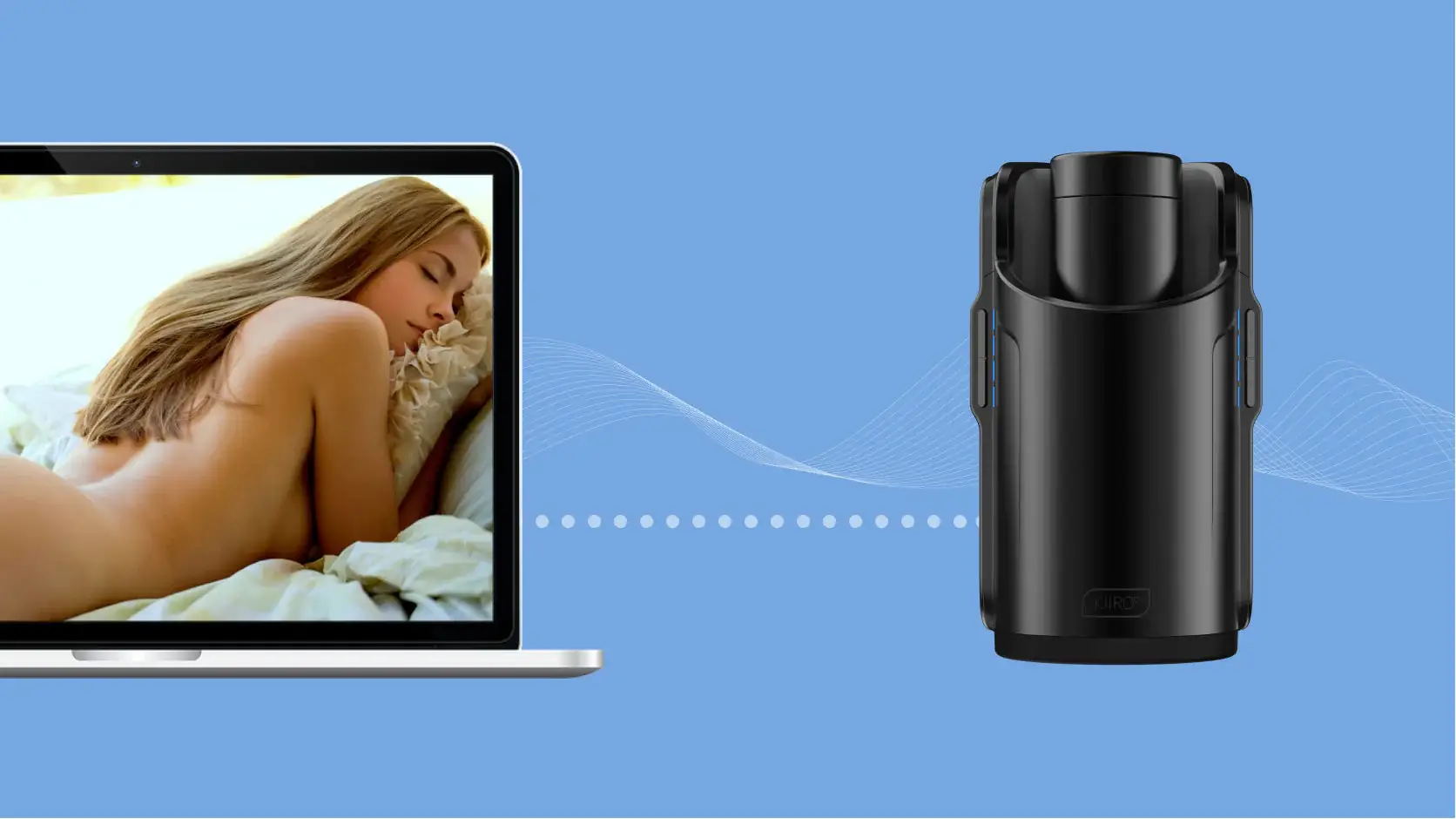 That introductory line feels a little grandiose to say, but it's largely true.
The sleek, black, high-tech device presents an imposing monolith when combined with the matching black plastic case of the Feel stroker line.
It thrusts like a rocket ready for takeoff, with a maximum speed of a mind-bending 230 strokes per minute.
If your hand is a lawnmower-engine ultralight, Keon is an F-35 Panther, mind-blowingly intelligent and fast.
Its Bluetooth connection to your PC means that its AI programming can echo the actions of your favorite porn (through the Feel Me AI interface).
Keon's impressiveness as a piece of sex toy hardware is further confirmed by its compatibility with a dildo adapter, also sold by Kiiroo either separately or as part of a package for a small additional amount, to turn it from a men's-only experience into a full-function sex machine for penises or vaginas, letting men and women (and nonbinary folks who like either and both) get their groove on with the same piece of hardware.
It's an amazing piece of kit that I personally really love. Its utility as an all-genders sex toy makes it a clear must-buy.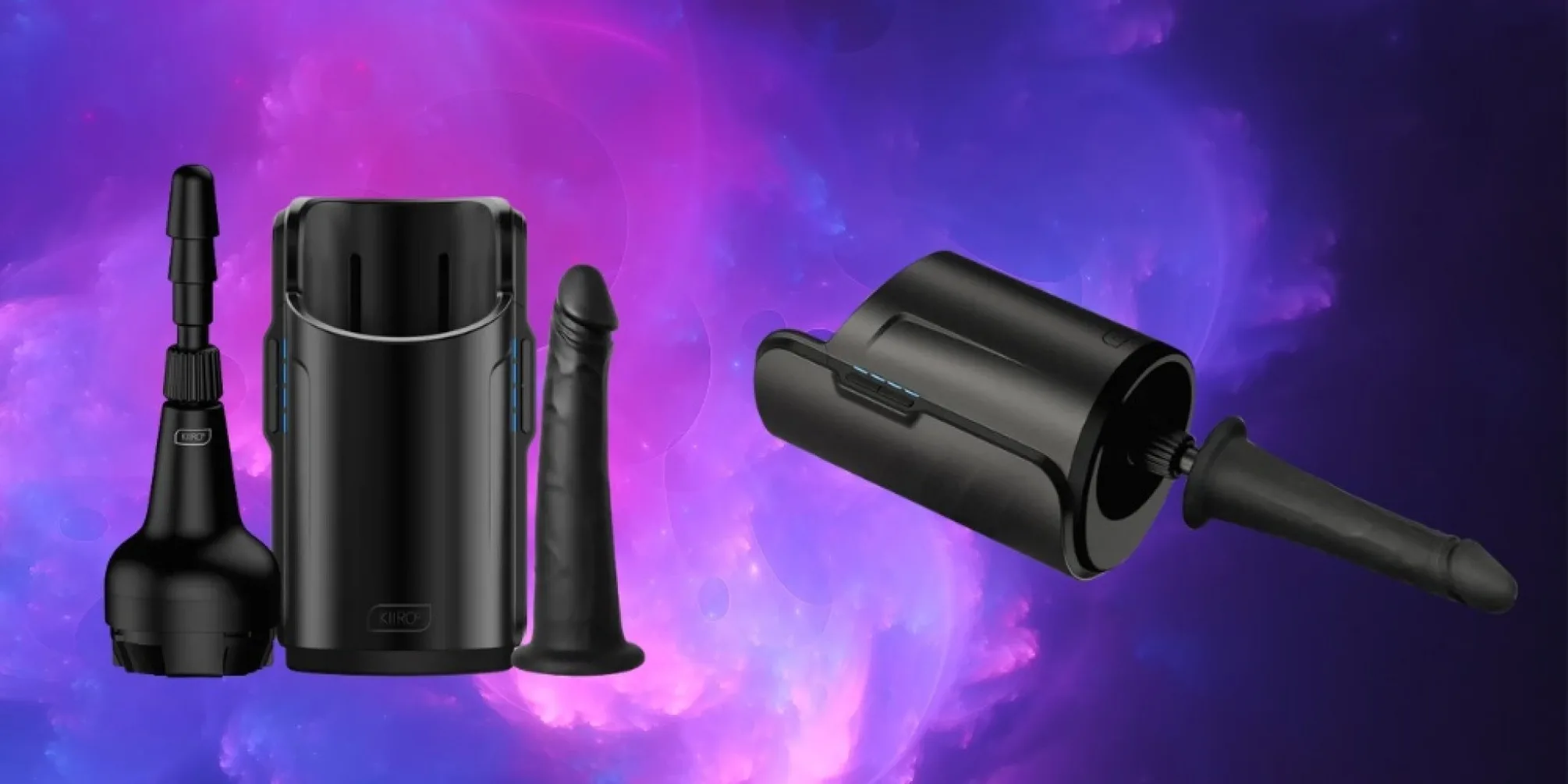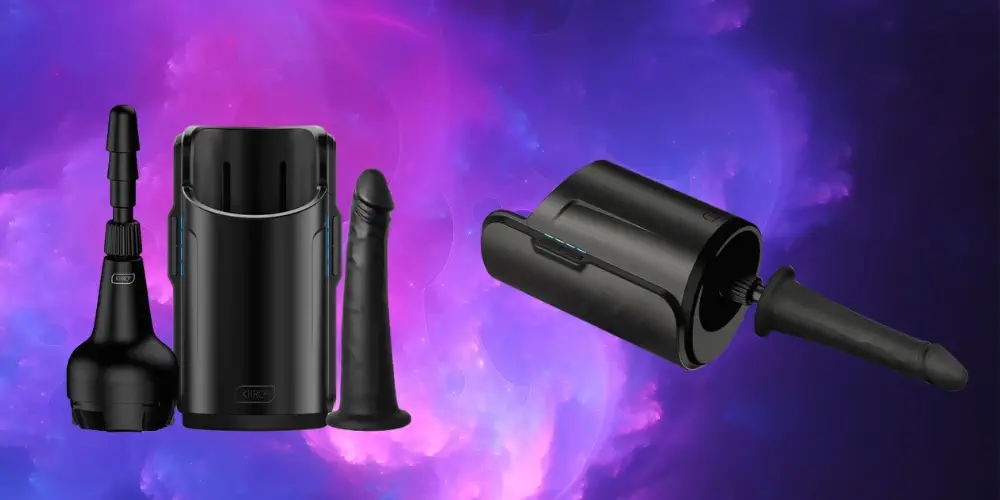 At 8 x 5 x 7 inches, the Keon is nicely compact, making it easy to hide away under your bed or in your closet after use, and its sleek, high-tech contours don't immediately scream "sex toy."
Like Keon's strokers, whose black, unmarked sides don't immediately scream "pocket pussy," this helps for apartment dwellers who don't always have the space or the hiding places they'd like to have.
There are a few drawbacks to Keon that do need to be accounted for, though. One of the primary ones is that the charging equipment is woefully underpowered.
Keon uses a Micro-USB charger, which for a device released in 2020 is underwhelming.
This Micro-USB charger also has a big hitch in that you can only charge OR play at once – there's no ability to play with your Keon while charging, even if you've attached the optional furniture clamp to turn it into a fully rooted sex machine.
It's a somewhat difficult misfeature to understand given Keon's deluxe rep and construction.
Features
The Kiiroo Keon interactive masturbator features a sleek, black plastic cylinder. The inside of the masturbator is a ring that you can slot any Kiiroo stroker into.
When you insert the stroker, the plastic case will click into the ring – this is an important feature, because if it doesn't click, it's not locked in, which could make the stroker fall out during use.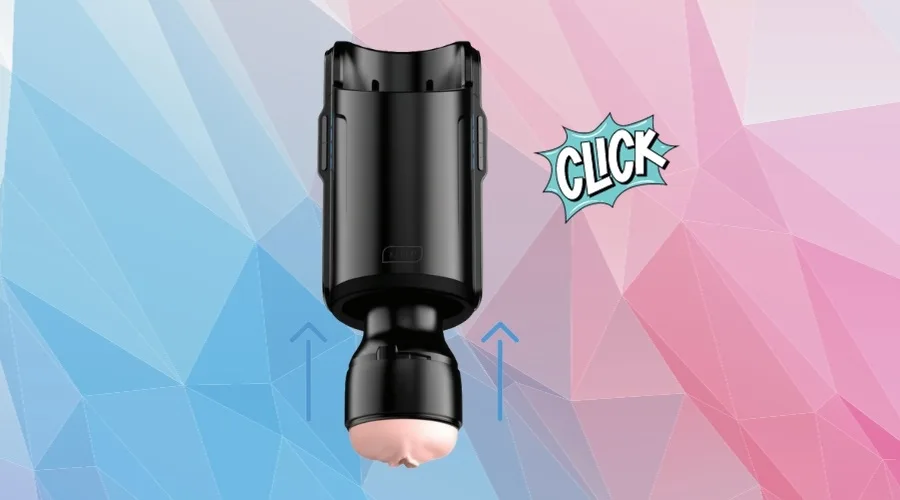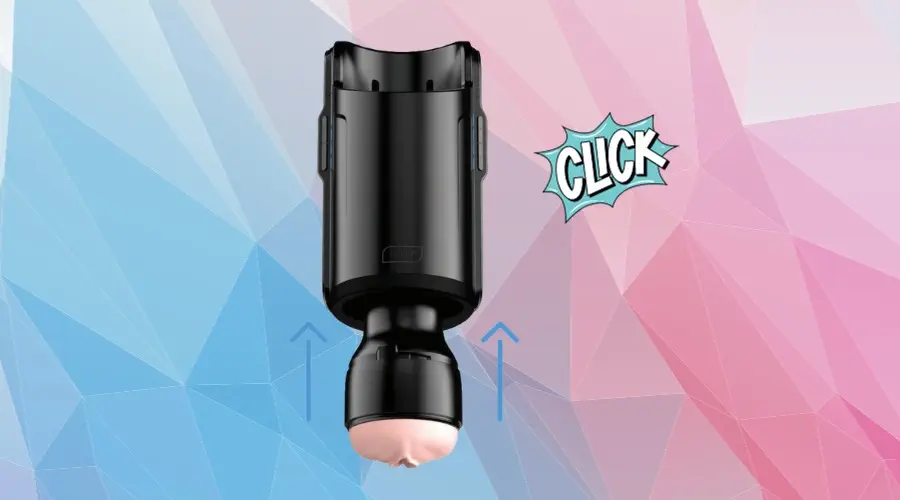 The locking ring is also an important feature for the dildo adapter, which is one of the big keys to its cross-gender appeal: The same device that holds strokers for a man can be adapted to be a full-featured interactive sex machine for women as well.
Because the sex machine uses a Vac-U-Lock dildo adapter, it's useful with any Vac-U-Lock dildo you have around, which is huge considering that Kiiroo does not manufacture a wide array of dildos for your use.
By using a universal locking system for its dildo adapter, Kiiroo can make use of the ecosystem of Vac-u-Lock dildos available from companies like Doc Johnson and others to give a wide array of experiences without worrying about expanding their product line and competing with themselves too much.
The biggest feature of Keon is its interactivity with online porn, however. With the addition of the Kiiroo FeelMe AI system, Keon can respond to your favorite online porn with realistic movements.
A minor negative of the system is that FeelMe AI can misinterpret from time to time, creating situations where you're watching a quiet part of the video and the system starts going at it, or where hardcore action is accompanied by a pause of the stroker or dildo.
But all in all, it's a great option.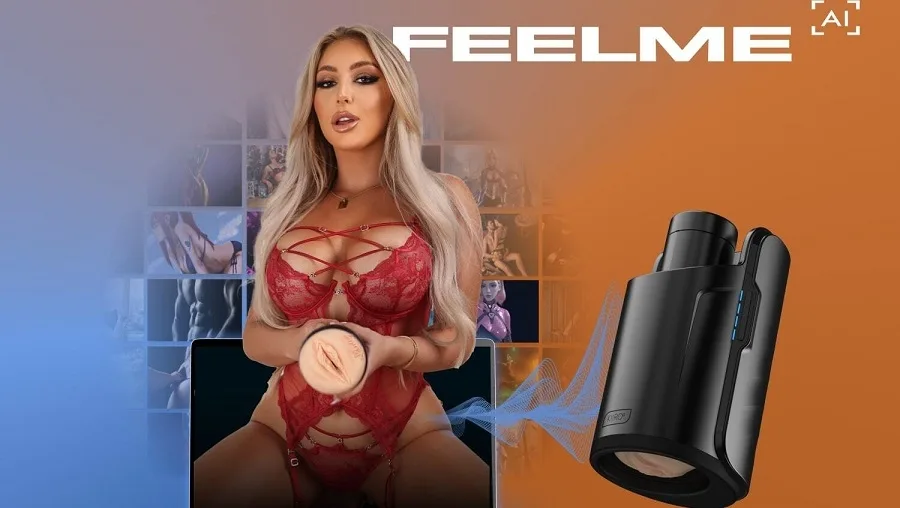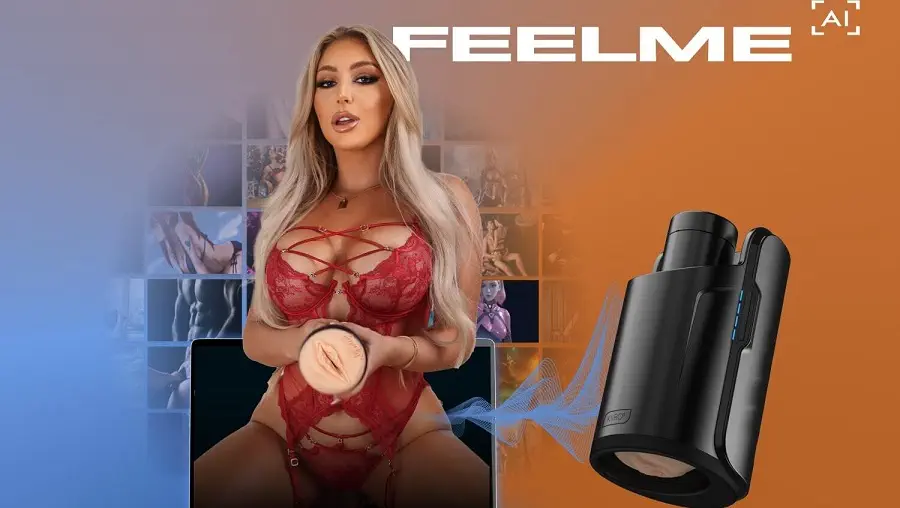 Pros
FeelMe AI lets your Keon synchronize with your porn.
Keon's ring is compatible with a dildo adapter.
Dildo adapter uses industry-standard Vac-U-Lock connectors, making it compatible with many third-party toys.
Adding a clamp and the dildo adapter converts Keon into a sex machine.
Keon has optional Bluetooth control from the Kiiroo FeelConnect app, allowing you to give someone else control of your Keon experience.
Cons
Keon's ring is not waterproof, so it needs to be cleaned with a spray and wipes.
AI can misinterpret scenes.
Clamp and dildo adapter are extra-cost items.
Battery lifetime is somewhat limited.
Micro-USB power interface charges slowly and is rather antiquated.
Fleshlight Universal Launch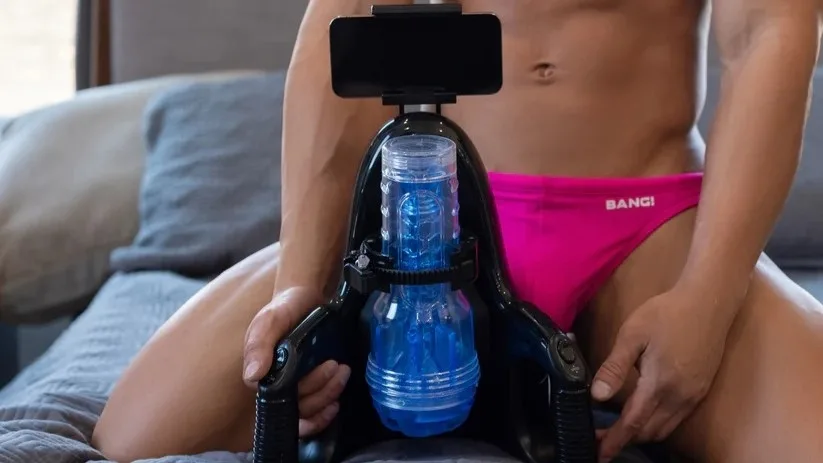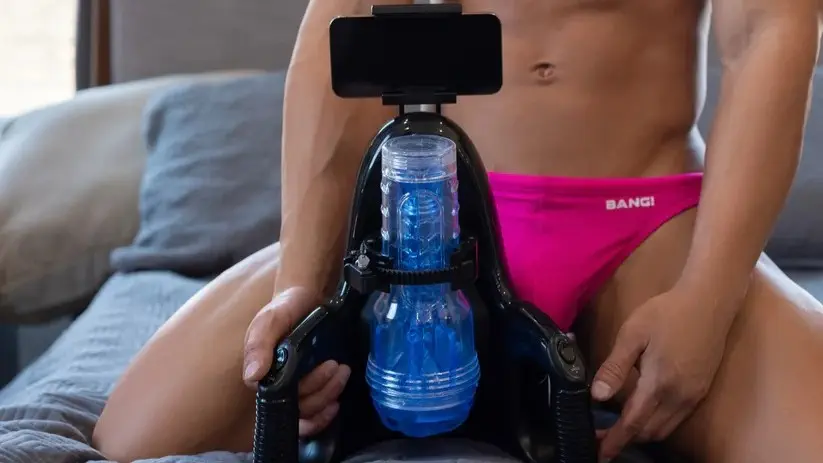 Fleshlight Universal Launch is an alternate universe version of the Keon.
While Keon represents an improved version of the original Fleshlight Launch, with its features taken further and its interactivity improved, Fleshlight Universal Launch strips it down to its bare bones.
This feature does make Universal Launch the less expensive of the two toys, but given the relatively narrow price difference and the frequency of sales in online sex toy shops, is Universal Launch worth it?
The Fleshlight Launch was the direct inspiration for the Kiiroo Keon.
In fact, Kiiroo worked with Fleshlight on the original Launch, to which the Keon bears a striking resemblance, and Kiiroo taking its proprietary technology with them when they left the original partnership may have been a strong reason why the Universal Launch doesn't resemble the original all that much.
Universal Launch has two thick side handgrips, which make it easier to hold the device's "hips" while it goes to work on your cock.
If you think this isn't an issue, the original did tend to slip when your hands were slippery with lube, a tendency the Keon also inherits.
Handles give it a definite edge in that regard.
Features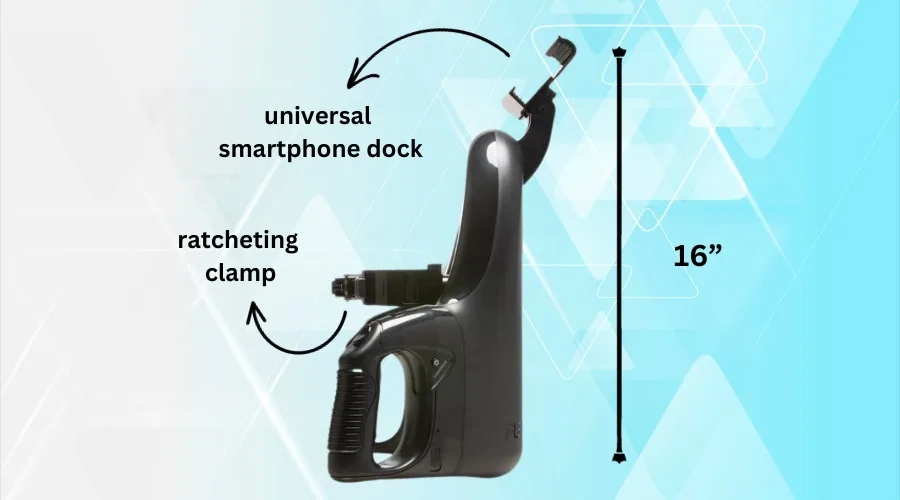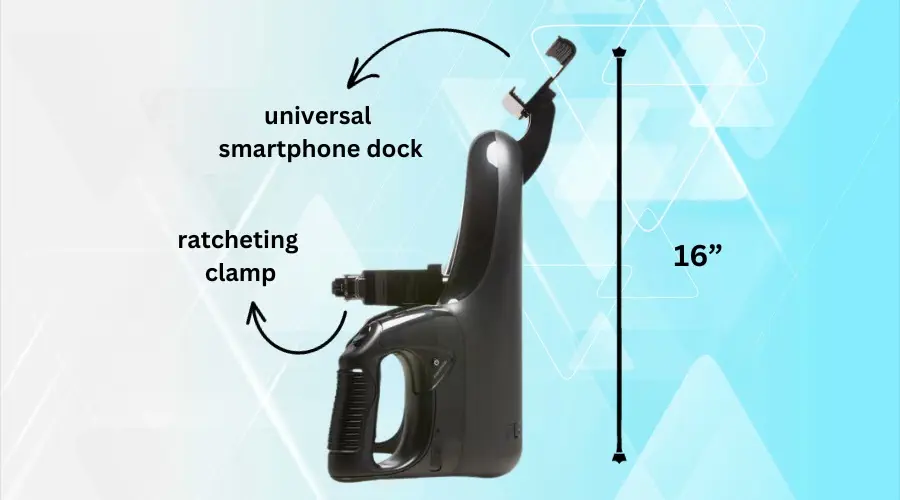 The Fleshlight Universal Launch features a universal smartphone dock and a ratcheting clamp for your choice of Fleshlight stroker toy.
It also has an impressive 16" length and a correspondingly long stroke, though it can only take the full stroke on its slower speeds.
The Universal Launch is also able to fit non-Fleshlight cased strokers, giving it a slight advantage in versatility.
The Universal Launch does not include Bluetooth or app capability; its use for phones is strictly to give you the ability to watch porn while your toy does its job.
The choice to include handles in the Universal Launch (shared by its sibling product, Quickshot Launch) is another good choice.
It gives users whose hands may be wet with lube a better grip on the device, letting them worry more about their own pleasure and less about the thing slipping out of their hands and falling on the floor.
A useful feature for the Universal Launch that is not shared by its rival is that it can be used while plugged into the wall, for people who feel the need for truly prolonged stroke sessions.
On the opposite side, the design of both the toy and its clamp do not give it the same versatility for penetrating toys, so if you're looking for a sex machine as well as a stroker, this will not be a good choice.
Overall, Universal Launch is a good no-frills toy for those for whom internet connectivity in their sex toys isn't a necessity.
That niche is well-filled by Lovense toys, though, so make your decisions accordingly.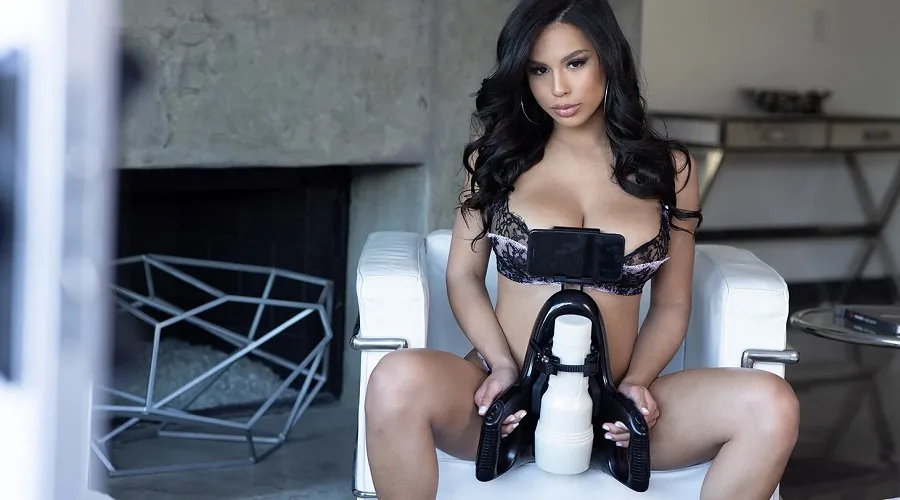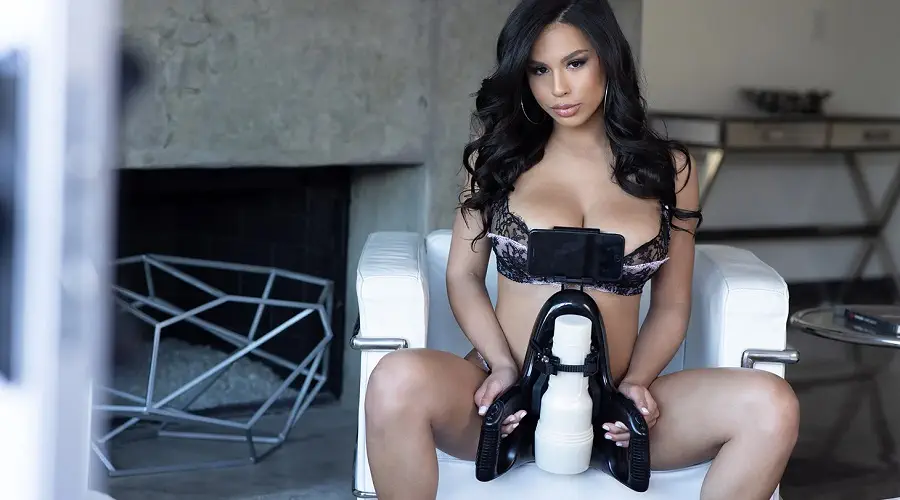 Pros
Handles give you a secure grip even with slippery fingers.
Impressive length can help even the most endowed user get a full stroke.
Active mode means that you can use it while plugged into the wall.
1.5-hour charging time is considerably shorter than rival.
Cons
Maximum stroke speed is only attainable with a shorter stroke.
Impressive size means it's more difficult to put away when your session is over.
Phone dock is useful but how often are you really going to use this without a computer monitor or VR headset?
Gloss finish attracts pet hair, handprints and worse. It's likely to start looking dirty quickly.
Phone screens are not really optimal for porn viewing anyway.
No app connection means you lose out on a lot of options.
No dildo adapter, this device is solely for the cocked among us.
So, which is Better?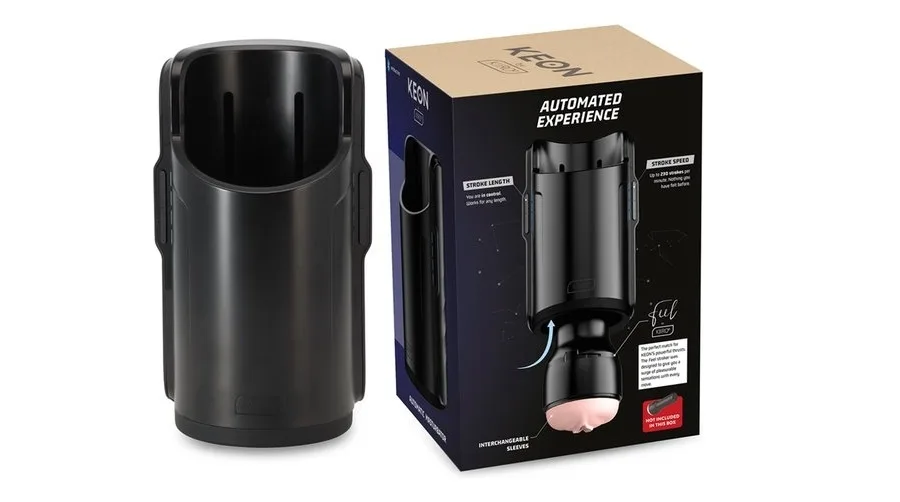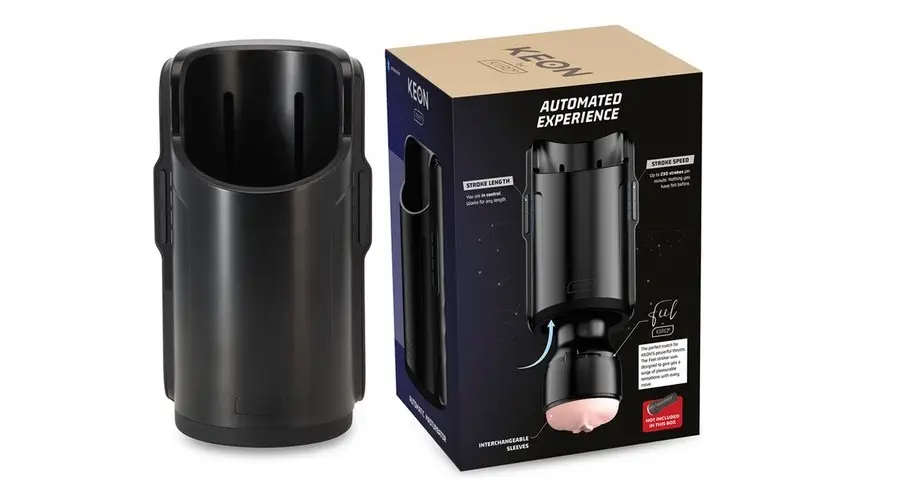 My personal bias in the question of the Keon vs. the Universal Launch is for the Keon.
While it has some issues with battery life and it can't be used while it's charging, unlike the Universal, the Universal's unplugged battery life is in fact shorter than the Keon's, and its comparable maximum stroke speed is only attainable with relatively short stroke distances.
The Universal has some advantages like its ratchet clamp giving it wider compatibility with third-party men's stroker toys, but it loses out on having the ability to be used by both men and women.
The Keon's micro-USB charger is a curious oversight given that the device was first sold in 2021, when USB-C had been a standard interface for phones for over five years.
It's a choice that's going to limit the overall lifespan of the device, with micro-USB now clearly on its way out among PC device manufacturers, and in the late 20s it might well become difficult to find micro-USB cables.
Additionally, the ability of the Universal Launch to be used while charging is an attractive option.
In the end, the choice for this really comes down to Keon's versatility.
Having the ability to use the same device as both a male and female masturbator, and to be interactive over long distances with a lover, are both big advantages for the Keon that the Fleshlight just can't match.
Keon's impressive resume wins out over Fleshlight.
Give Fleshlight Universal Launch some credit, however. It's an impressive device, just one with some curious omissions given its impressive pedigree.
The ability to use it plugged into a wall outlet while it's charging is an important merit for the Fleshlight.
The fact that Fleshlight took this swing and came as close as it did with its former partner in the Fleshlight Launch is impressive.
Though it has some drawbacks, this is still one of the premier masturbation machines on the market for men.