FeelMe AI adds interactivity to watching porn videos on the internet.
Reasonably priced for all subscription levels up to and including lifetime, the FeelMe system uses Bluetooth to connect to your favorite networkable sex toy to bring your experience to orgasmic new heights.
If you use the FeelMe system, it promises to add new dimensions to your favorite video content from your favorite providers.
By interfacing with FeelMe AI, your favorite video's content can become a source for your next interactive toy session, whether it's made for it or not.
The AI is also smart enough to recognize cues it's used for you before and modify them for the next encounter, making them more replayable than ever before.
FeelMe AI promises to change your entire relationship to your pornography content.
How does it work?


FeelMe AI works by syncing your paid FeelMe AI account up with your connected sex toy (it advertises native compatibility with Kiiroo-branded products).
Once your FeelMe AI account is created and linked to your toy, you can sync up with any content on any site and have the AI manage your toy for you.
It's a different kind of experience versus some online-enabled toys, which are explicitly controlled by people.
Remote-controlled teledildonics are great, and they're a much-needed aid for long-distance relationships where both people are interested in trying device-mediated sex, but if you just need to get off, a device controlled by AI is a great option.
Your best option is always going to be what you have the energy to operate at any given moment, so be sure you know who you're with, and what your partners' needs are.
Create an Account
Creating an account is as simple as creating an account on any other paid website.
Initial signup requires nothing more than an email address, password, and an optional checkbox to receive news about FeelMeAI, and then a quick subscription process.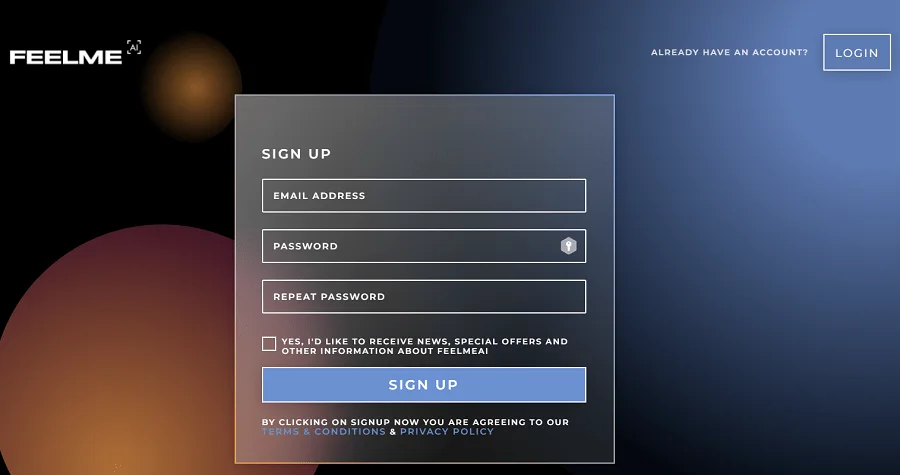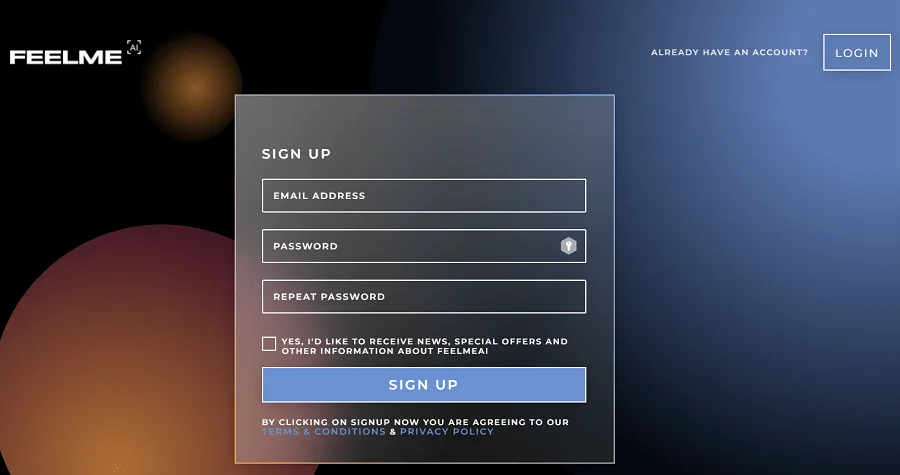 Your name and credit card don't get submitted until after you're already within the website and use the same SSC protocols as all ecommerce.
Once your account is created, you just need to add your paired Bluetooth sex toy, add the new confidential FeelMe browser extension, and then you're ready to use!
Find your favorite video and let the AI go to work.
Syncing the Device
Syncing your device is a standard Bluetooth installation.
Users don't have to have any technical expertise to sync and enjoy their favorite Bluetooth-enabled sex toy by blueMotion, OhMiBod, or WeVibe, along with native compatibility with Kiiroo masturbators and vibrators.
The options are not truly endless – the service currently lacks support for the popular Lovense series of teledildonic toys.
Despite this notable oversight, there are more than enough options for the enterprising user to take full advantage of, playing around with the devices on the site or on other sites through the browser plugin.
Interfacing with the website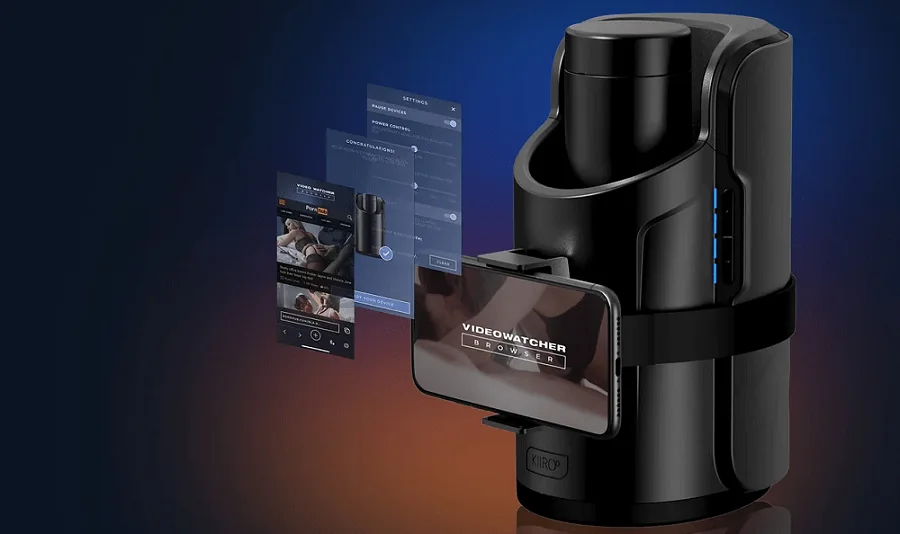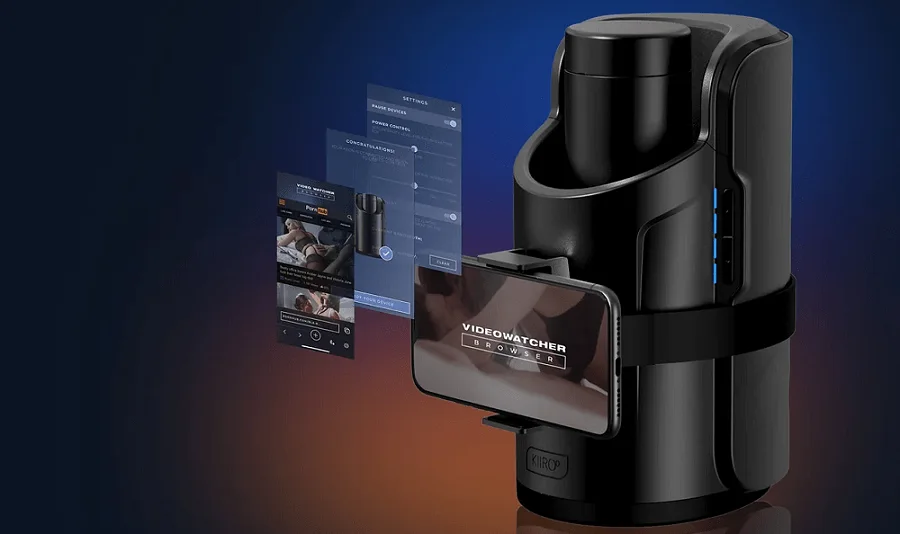 Once you've signed up for the website, it's a simple matter to begin your free trial period, install the necessary browser app to connect between the FeelMe AI and your favorite porn websites, and begin perusing your sites for new ways to experience your favorite online pornography.
Smartphone Clients
Amazingly, FeelMe AI is such a fantastic piece of software that even the notoriously puritanical Apple iOS App Store can't help but offer it for download in addition to the more laissez-faire Google Play Store.
If a sex-related device is so well designed that even the Apple iOS store can't reject it, you know you have a winner.
Having an iPhone-enabled smartphone app gives a bunch of new options for the user that aren't available with some other options for online-enabled masturbators.
If you're an iPhone user who's dissatisfied with your existing online options, FeelMe is an option as the device's adult entertainment ecosystem finally begins to be filled out a decade and a half after its creation.
POV Videos for Screen or VR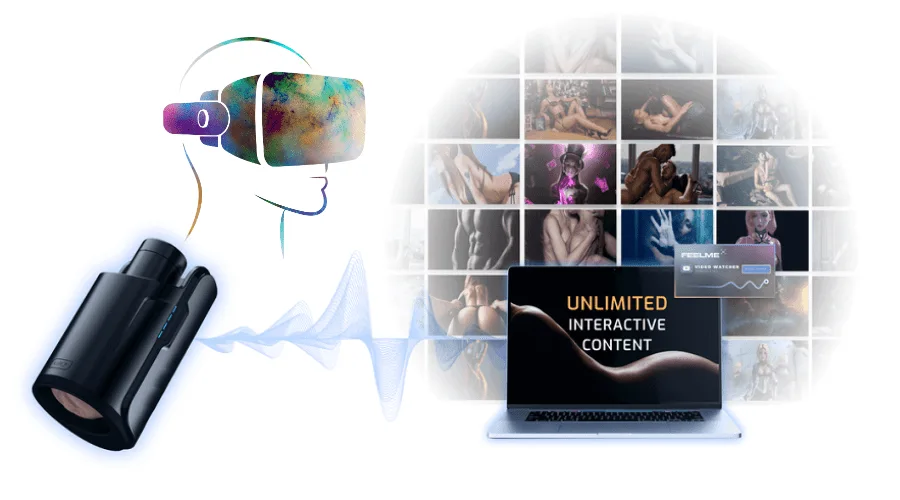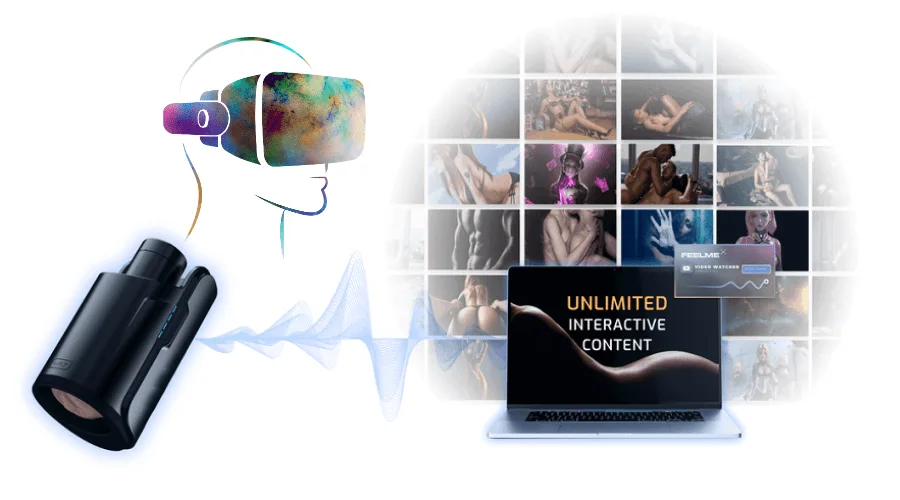 Especially if you have VR, your POV options are near unlimited with FeelMe AI. POV virtual sex has never been so amazing as with a toy syncing along with the action.
However, if you want to experience the FeelMe AI's options for toy-synced play, you can get it through any screen and have it transmitted with perfect fidelity to the synced toy of your choice.
Find New Interpretations of Your Favorite Scenes
With interactive feedback for your favorite toys and pornographic online videos, you can breathe new life into scenes that you may have been previously losing some interest in and bring them back into your regular rotation.
This is especially powerful because the FeelMe AI changes how it interprets the scene each time you view it, giving you an extra incentive to come back to old favorites.
FeelMe's Collection of Videos
FeelMe advertises a massive collection of videos on their service in all the popular genres, and more are being added all the time through partnerships with popular adult websites like Chaturbate, XHamster, FeelXVideos, and, of course, the all-important PornHub.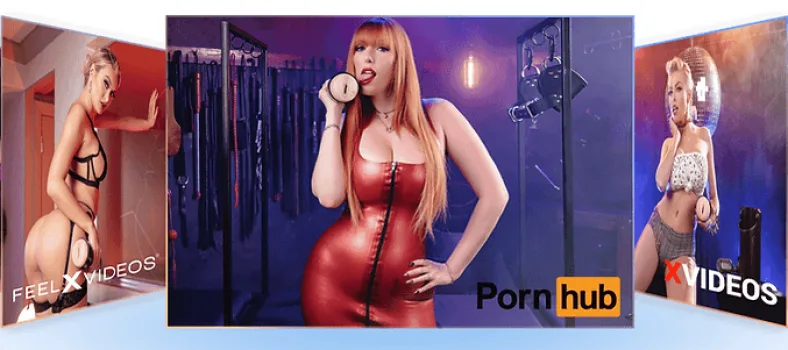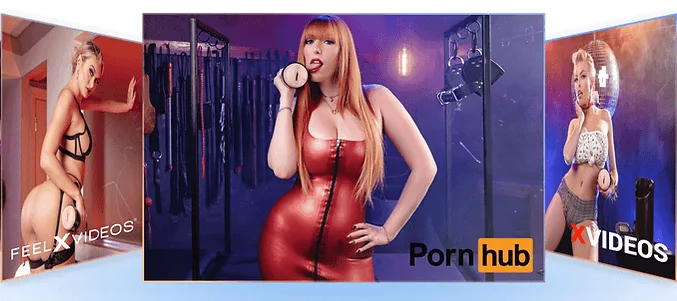 From transgender to MILF to teen to webcam chat, FeelMe has you covered.
FeelMe's native content also has some commonality with other haptic content providers, giving you the option to follow pre-processed cues in the video or audio information.
With this guiding you along, you can edge for record times, or reach orgasm in minutes if you just need to get done and get back to your busy life.
AI Enhanced Sex Videos
The AI is varied in its quality, giving you some interesting interactions that show up when you're not expecting it.
One user reports that a toy began hard thrusting when someone walked into the room while there was a noticeable pause in the action during a hardcore penetration scene that they were enjoying.
Despite this, overall, the experience is said to be quite good and smooth.
This is a common issue, however, with artificial intelligence systems – without human input, the AI system is designed to just make up its next interaction based on a few basic parameters, and sometimes that invention simply does not match what the user sees on screen.
Because of this, the AI system does include some sensitivity options in the package, and the system developers are constantly improving it.
FeelMe Webcam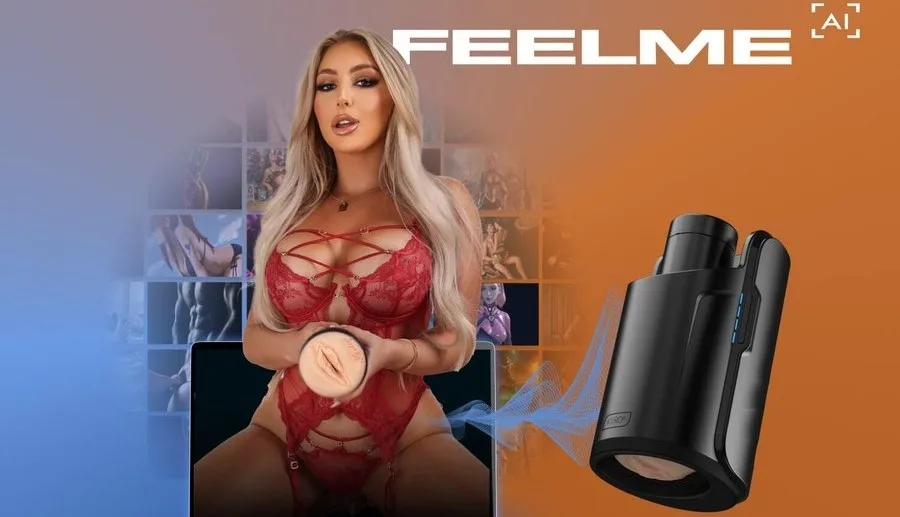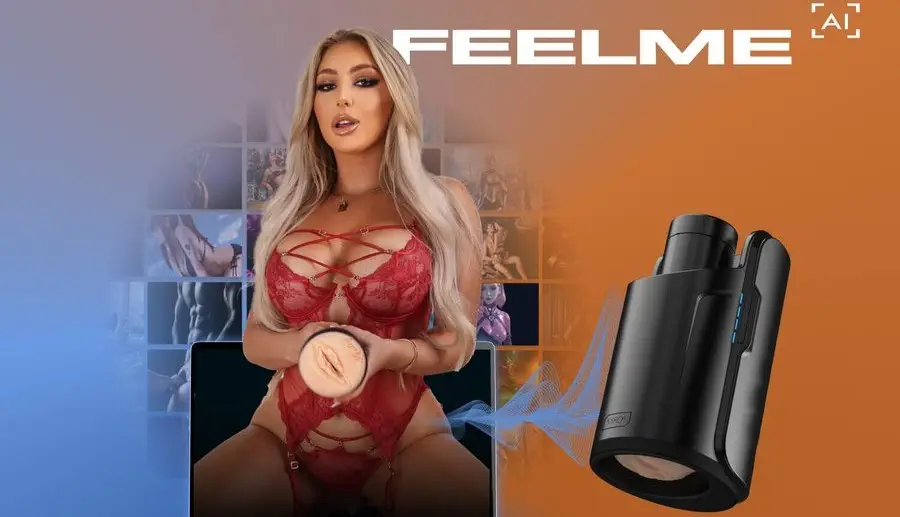 As a video service, of course, FeelMe has a fully featured webcam service controlled by some of the hottest models on the internet.
With the cam chat enabled, you can engage in all the long-distance sex options you're used to with any online cam service, with the exciting addition of an AI-driven toy interaction system, allowing both participants to focus on the session and not on controlling the device.
Frequently Asked Questions
What is Teledildonics?
Teledildonics is the science of creating sex toys that perform internet-enabled sex. The term was first coined in the 1970s but was first actively used in 1994.
The technology of internet sex was perfected in the early 2000s and now is increasingly available at all levels. Teledildonic operators have gotten more and better options since then.
How Does Teledildonic Interactive Porn Work?
The two main ways to use interactive porn are virtual novels, pornographic stories where the user chooses a path through the story like an adult rated Choose Your Own Adventure.
These are engaging but fundamentally the audience is choosing different porn clips strung together to make a story.
The other way is to have action on-screen synchronized to a teledildonic device, feeling the action as it happens to the principals in the story.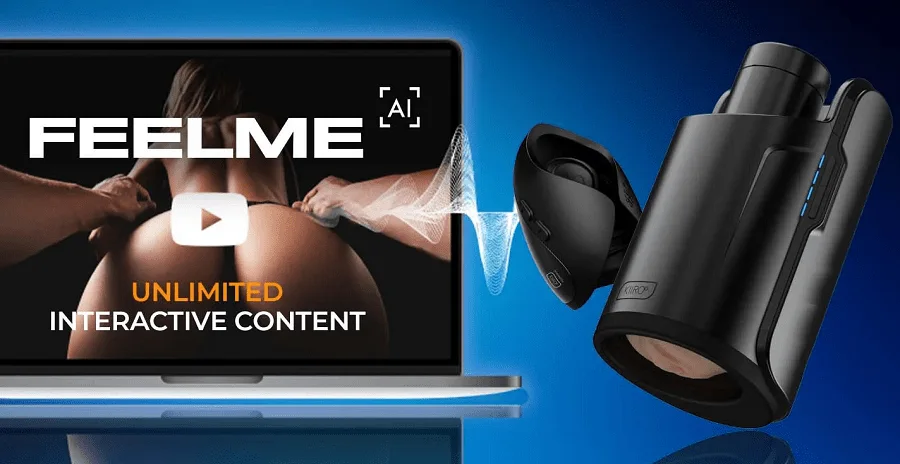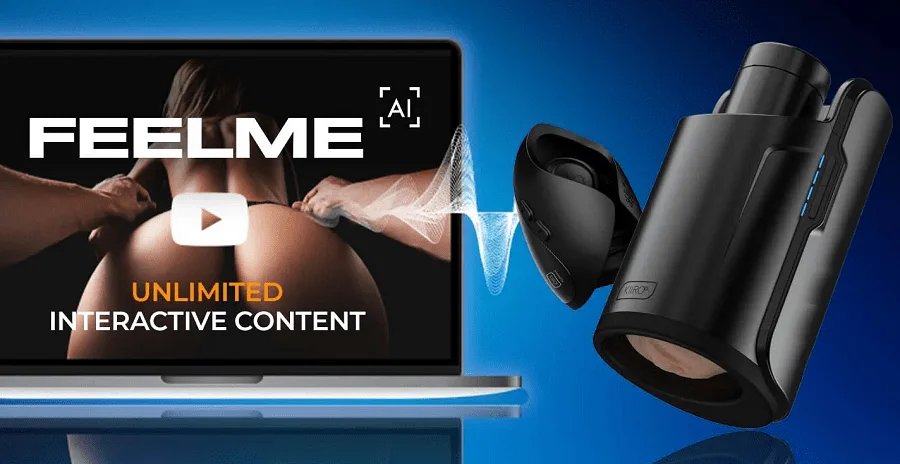 This is the type of content represented by FeelMe AI, all synchronized through Bluetooth to your FeelMe-Compatible sex toy. You can feel the porn, not just see it, and hear it.
Teledildonic-synchronized porn is a niche market in pornography so far, but the interest in it is growing as the interest in app- and internet-enabled sex toys are growing, and it's likely to explode in the next few years.
Interactive porn needs to be felt to be believed, and FeelMe is right on the cutting edge of it.
Which porn sites does FeelMe AI work best with?
FeelMe AI advertises that they have agreements with all the industry's most popular websites: PornHub, XHamster, FreeXVideos, and more.
They also have their own hosted content which is coded to give their internal AI a target to work with and create tailored experiences for their customers.
FeelMe's main video source is their internal FeelX Videos brand, with thousands of interactive porn videos on demand right now, with hundreds of new videos being added weekly.
Not quite the "YouTube of Porn" effect that sites like PornHub offer, but still quite a lot of porn.
How Good are the Videos?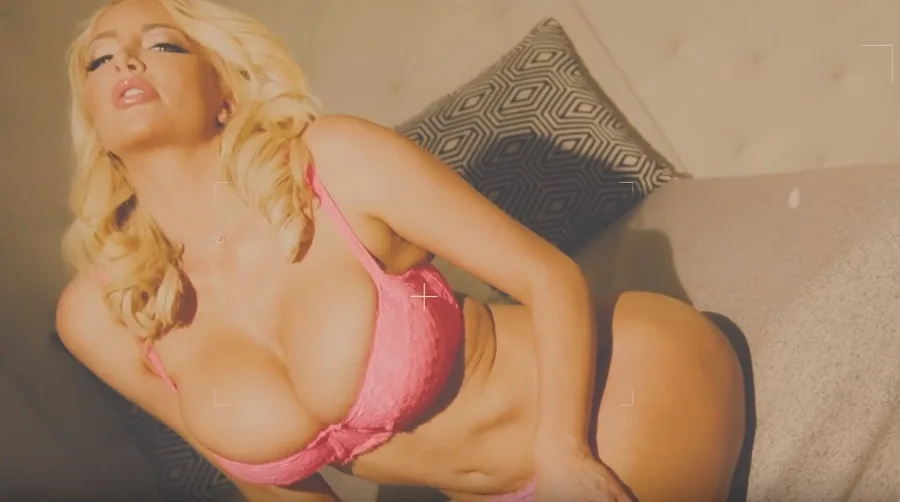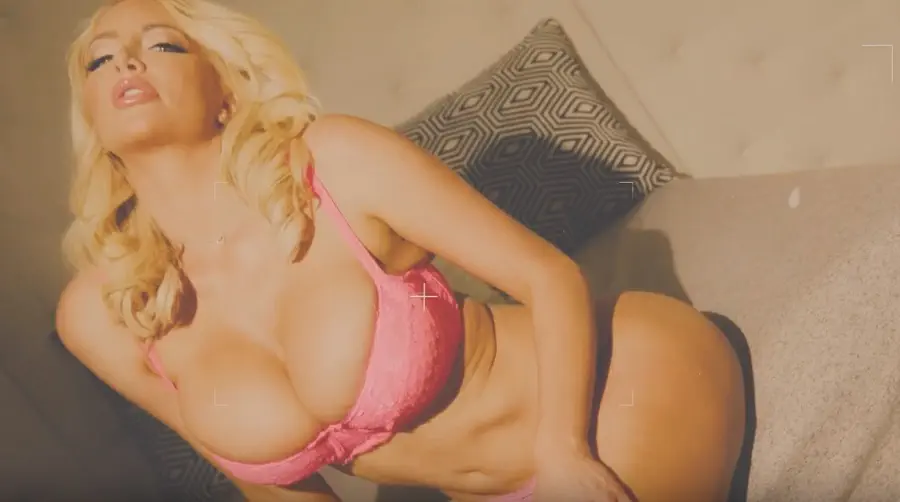 The FeelX Videos are universally shot in HD, with many in UHD and 4K or higher resolutions. The platform content primarily involves mainstream content genres like lesbian, MILF, teen, and BDSM.
Unfortunately, more niche content types are less populated, and the commonly viewable genres lean heavily toward more commercial body types.
Users with niche interests may be disappointed.
How Good is the AI?
Like most forms of generative AI, the FeelMe AI has some hits and misses, as the systems are having information fed into them about what is the right way to interact with users.
Users have reported having their FeelMe AI activate hardcore action during dialogue scenes and stop entirely during hardcore scenes, which can result in some confusion for the user.
How Much Data Is Used?
Short answer, a lot.
Users report shorter-than-usual connection ranges for laptops while using this device, suggesting that quite a lot of information and minimal packet drop is required for maximum utility of the service.
The developers have quite an ambitious software setup ready for their users, and it is starting to expand its utility with repeated use.
Does the system include a trial?
Yes, FeelMe offers a 3-day unlimited trial before signing up for a plan.


Plans are offered monthly, yearly, or lifetime, with accordingly lower per-day prices as the length of commitment and upfront cost increase.
Your appetite for risk will drive your desire to sign up for the service, but also the niches of your interest – BBW or transgender fans may get less use than fans of other genres.
Any Specific Recommendations?
Customers report POV and JOI content really shine with the FeelMe AI system. Experimenting with your favorite porn genres will give you an idea of what works best for you.
POV blowjob content seems to get especially good results from male users, especially with the mobile VideoWatcher app.
How Well does the System Work With VR?
Reviews of VR compatibility are somewhat mixed.
Clearly with teledildonic functions, VR is going to have advantages over non-VR, but VR also greatly increases the bandwidth required for use and with the kind of pay-as-you-go internet plans that have been mainly available for the last decade, people with large appetites will get more use from a screen-based solution than a VR-based one.
Choose your fate!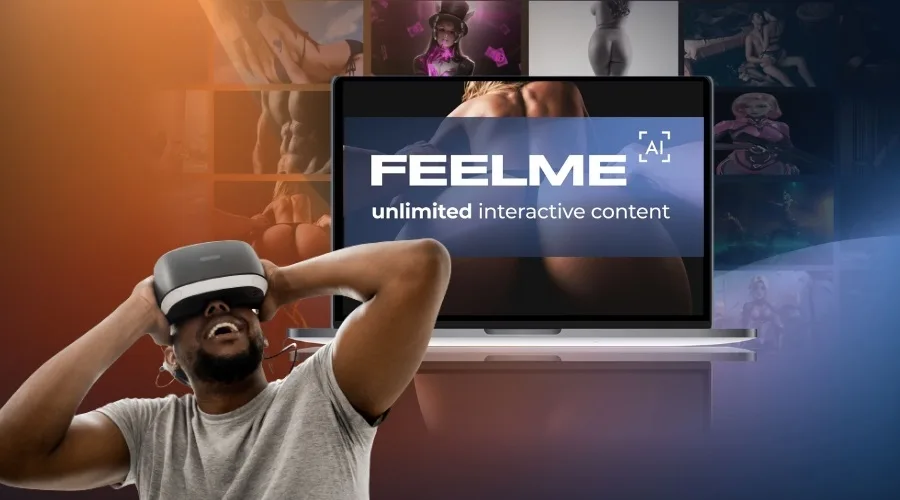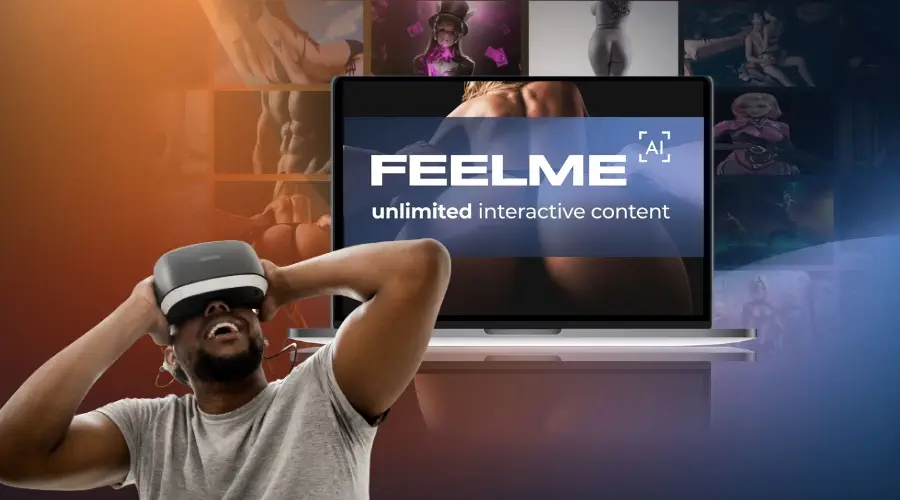 Pros
Interactive VR or flat-screen porn without having to mess with controls while you're doing it.
A wide range of available devices function well with the FeelMe functionality.
FeelMe brings your fantasies into your teledildonic toys more than ever.
iPhone functionality as well as Android adds important versatility to the service.
Cons
AI can be a little hit-or-miss in connecting the device to the on-screen action.
Close-up performers can sometimes confuse the AI.
Service is very focused on conventional and commercial tastes in models, people who are interested in alternative models may be disappointed.
Verdict
One of the best AI-driven interactive porn services available, FeelMe AI is run by a powerful AI system being trained all the time by the data added to it by users.
If you're interested in AI-driven teledildonics, and you like the options available on their service, you'll enjoy FeelMe AI.