One of the top sites in the new explosion of VR porn websites is Czech VR and it's easy to see why.
With its close relationship with the Czech porn industry, one of the lynchpins of global porn production, Czech VR advertises wide compatibility, high-quality 180-degree porn videos, and models from all over the world, including some of the hottest US-based models like Celestina Blooms.
But is a connection to one of the world pornography capitals enough to recommend this site over a lot of tight competition in the burgeoning marketplace of VR porn?
Read along with us and find out!
About Czech Porn and Why It's Important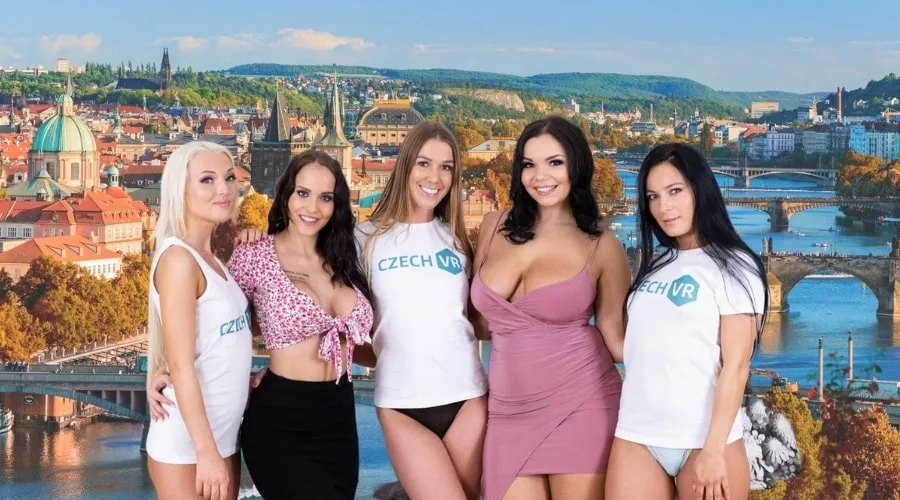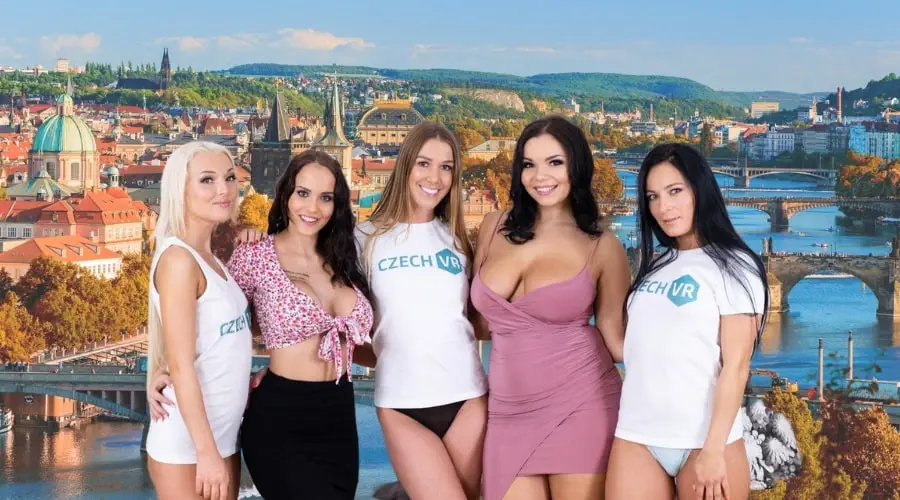 After the Velvet Revolution, dissolving the omnipresent power of the Soviet-dominated Czech Communist Party, and the breakup of Czechoslovakia, you would not necessarily have expected the porn industry to flourish in the formerly gray and repressive Soviet state.
Prague, however, became the capital of European pornography.
It's not an exaggeration to say that Prague itself is the capital of the European porn industry, and its models and actors are some of the best in the business, creating a new world of European porn in one of Europe's oldest cities.
So as corny as it sounds, Czech porn isn't just porn, it's also an example of the world's healing from the remains of the Soviet era.
The Czech Republic remains relatively sexually liberated compared to its neighbor, Hungary, as well, making it a haven for Central Europeans, and one of the safest ways to consume porn as well, with strong encryption for your sensitive credit card information.
The site includes both some of the most basic and some very advanced stuff, specializing in POV, hardcore fantasy and other impossibly sexual content for your pleasure.
With a wide variety of categories, your tastes will probably be catered to on this site.
The Variety of Performers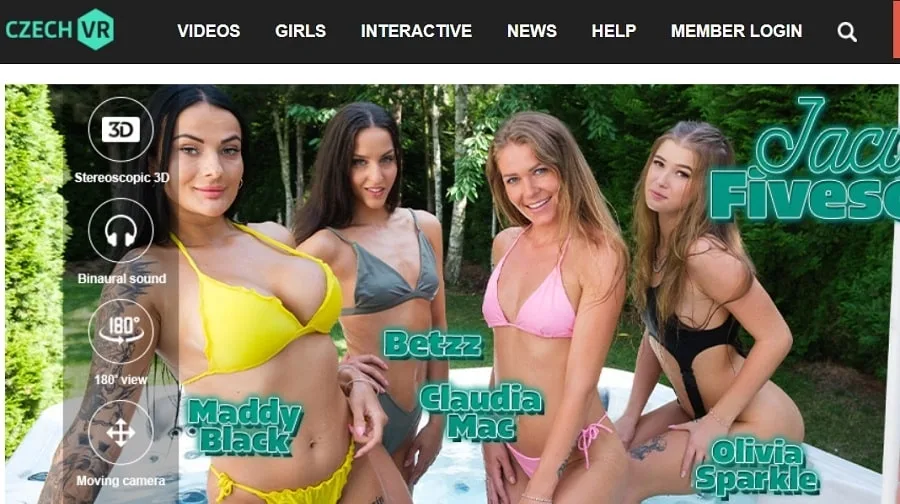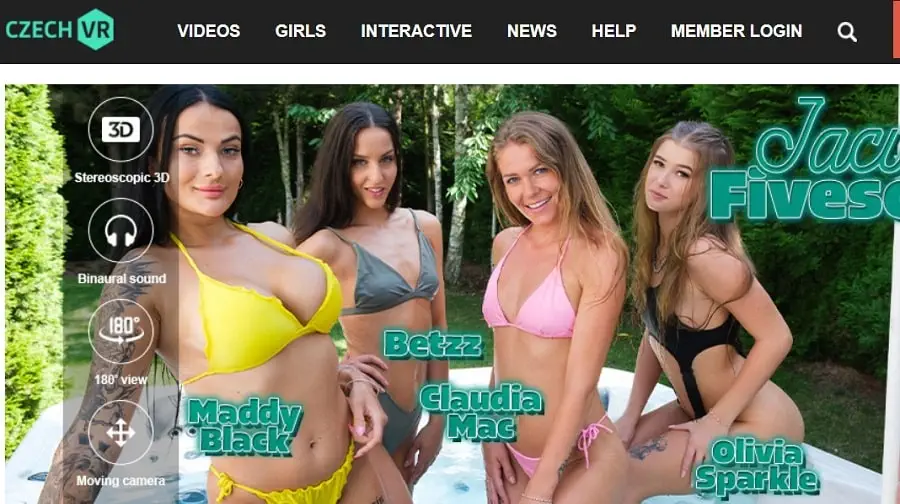 Czech performers are known for being some of the sexiest and most beautiful on the planet.
Czech VR doesn't disappoint here, including most major categories across the site, including BBW, mature, MILF, teeny, and many more.
Czech VR also represents a wide variety of scenarios – not only POV but also storylines you won't find anywhere else.
Your dreams can become reality in Prague's porn paradise, and with the four sites that come bundled with CzechVR, if your wishes aren't directly catered on the site that bears the main domain, you can look around and find the women of your dreams elsewhere in their network.
With that said, compared to some sites, Czech VR has a relatively limited variety of performers and scenarios. Boasting over 1,000 videos, its advertising pales by comparison to other premium sites.
On the flip side of this statement, Czech VR is adding new videos at a furious pace.
Once a site hits a certain critical mass, even the most porn-crazy man won't run out before there's new stuff to watch, making Czech VR a great site to add to your list, even if you never click out to the associated sites on their network.
If you're the kind to worry about whether there's going to be new content to watch the next time you open your sites, don't be.
Does It Break New Ground?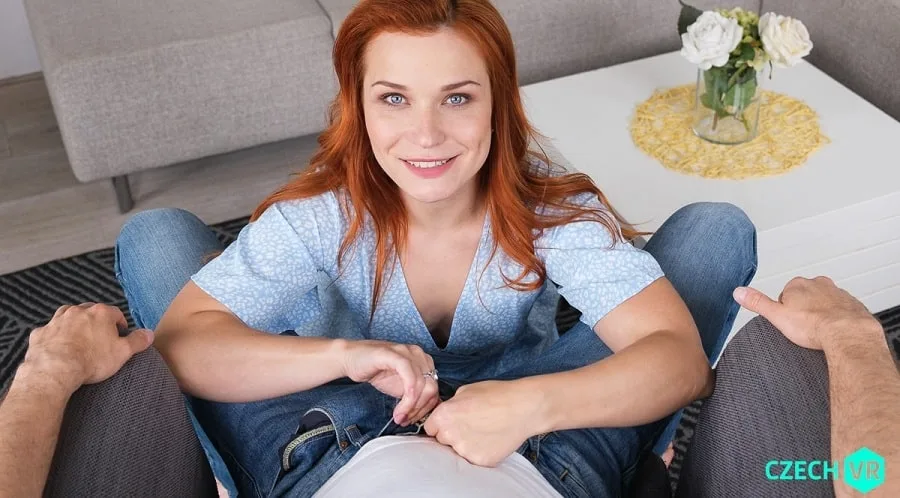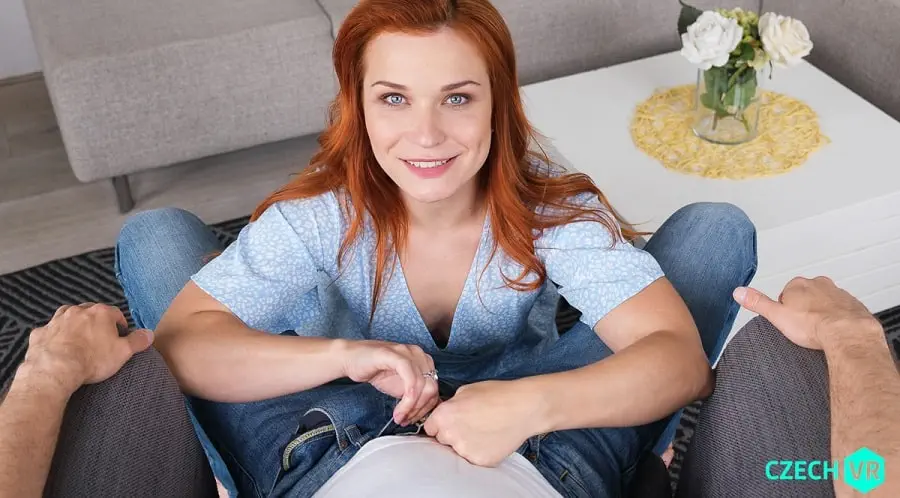 Czech VR boasts realistic POV scenarios so real you can almost think they're happening to you, making it a great fantasy companion for any man looking for some extra excitement on a lonely night.
But as far as being groundbreaking? It's not. It's just solid, enjoyable porn with a VR twist.
And it's fantastic porn, with gorgeous women and believable though basic scenes that are as well done as you'd expect coming out of Prague.
With the strength of Czech VR's variety of performers, you're going to always feel like there's something new to see.
VR Compatibility and Support
Of course, if you've been watching VR porn until now, you know that there is no such thing as a standard VR solution.
Even mobile VR is split between Apple and Android platforms, with the appropriate division of resources (even if Apple has become the de facto standard).
The good news is that CzechVR strives to maintain as much compatibility as possible with all VR platforms. The site advertises compatibility with basically every major VR system.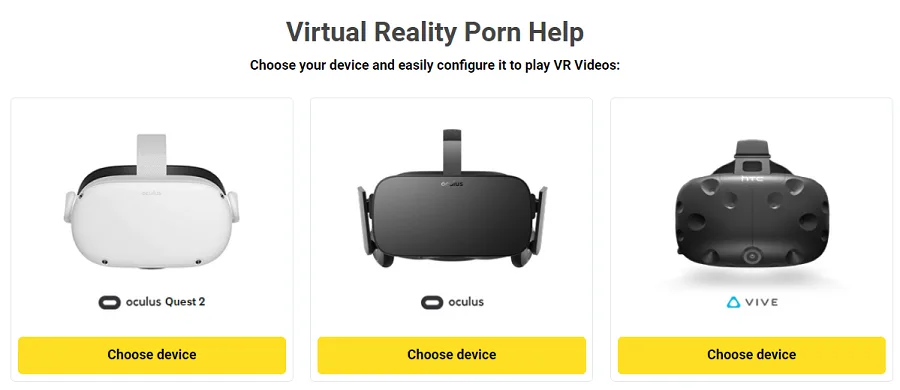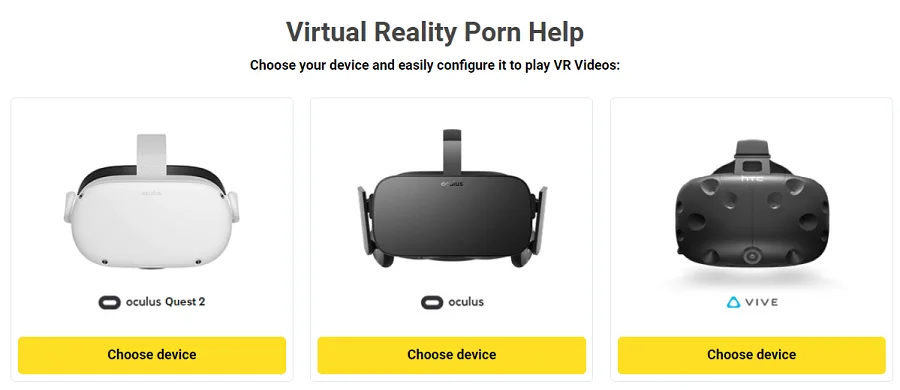 Having the video available is only half the battle, though, and the compatibility of CzechVR is great, but what really helps is their onboard support site, a central repository for the four websites in the CzechVR Network.
Their support site is one of the best in the adult industry, with comprehensive instructions for using and sideloading files on this site.
Unlike many other sites, their support site is a real high point in their network.
Trying to make some sites work when you're not familiar with your new VR toy can be a pain, but CzechVR makes that pain as minimal as possible, even for the most technologically inept.
Speaking of support, the CzechVR network consists of four sites, each of which has its own specific sub-audience.
CzechVR itself is the primary site, covering most popular porn subgenres, with a very convenient, term-based search function.
VR Intimacy, the first and most limited site, has a short list of content, but that short list belies the quality and beauty of its offerings.
Czech VR Casting, the smaller of the two middle sites, portrays "casting couch" type videos that are some of the best in the subgenre, and Czech VR Fetish takes you to the heart of the European latex scene, crafting erotic fantasies of rubber and leather for your delight.
How Does Sign-Up Work?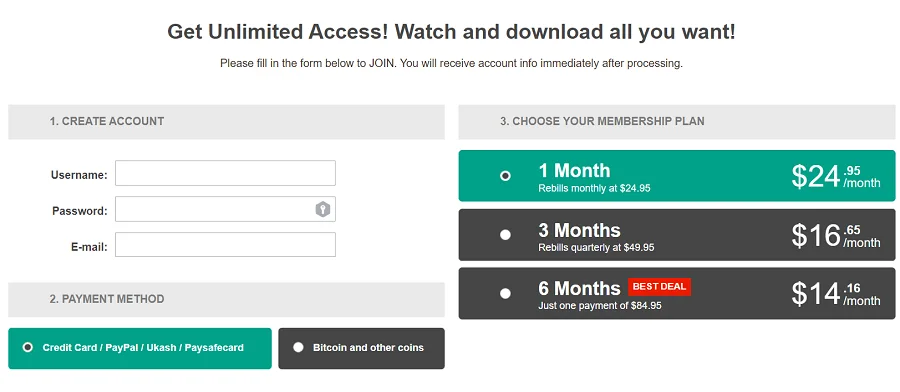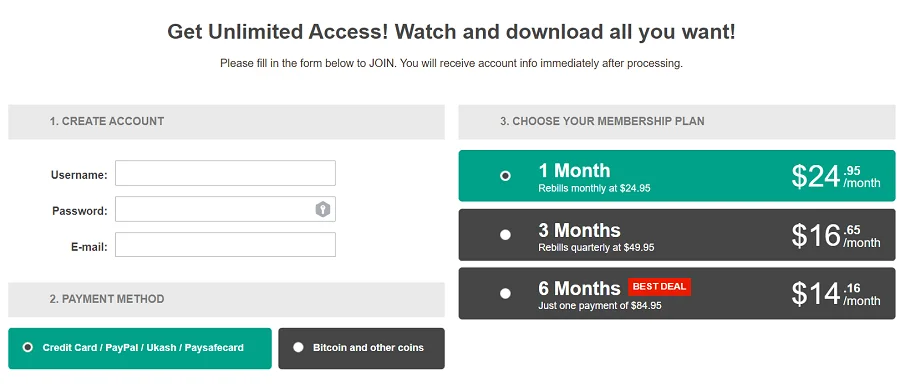 Sign-up for CzechVR is immediately familiar to any veteran of any pay porn site.
CzechVR uses industry-standard billing sites EPOCH and CCBill, so as usual, you won't have embarrassingly titled credit card billers looking back at you on your monthly credit card bill.
They also go with standard payment card industry protocols, so you don't have to worry that your personal data is going to get stolen.
Unlike many VR porn sites, CzechVR has one of the holy grails of VR porn: Free VR preview.
Most VR site previews are only flat, while CzechVR offers short, explorable preview clips for viewers to see what they're getting before they commit to a video (most CzechVR videos are more than 20 minutes, so having a good idea of what you're getting is good before you get started on one of their longer videos).
If you're into the idea of Czech VR but not sure if you're going to be in with the website, this is a great way to check out everything that comes out of the country.
FAQs
Does CzechVR Support Teledildonics?


One of CzechVR's best features is its broad support for teledildonics in their site, supporting Kiiroo and Handy toys.
The site has nearly 350 interactive files, comprising nearly a third of CzechVR's overall contents.
If you have an interactive toy that you want to use with CzechVR, you're probably going to have a good time here.
How Many Models does CzechVR have?
CVR's stable of porn stars includes over 200 women who are some of the best in the industry.
There's a lot of variety of body types there, too. So, you're always likely to find someone you're excited about watching.
CVR's site copy promises amateur models as well as professional, but this seems to be a bit more hype than reality as all their shoots use professional-level production values.
What Other Sites are Out There?
CzechVR has one of the widest varieties on the Internet.
Short of aggregator sites like POVR, that bring together a lot of available work under one site, its four-site mini network of VR sites is among the largest online – they advertise as the largest and they might well be, but there are others that are close.
VR Cosplay X has a similar variety of images but cater more to the amateur market.
Do They Have an Affiliate Program?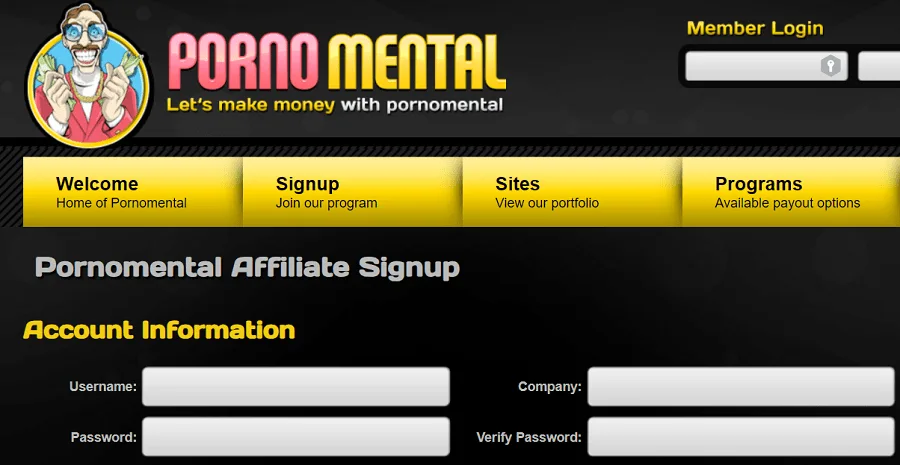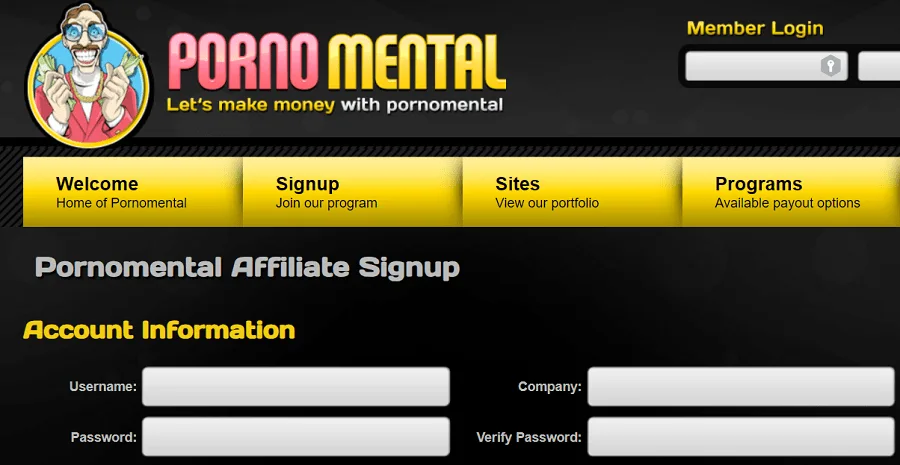 CzechVR runs an affiliate program through PornoMental.
PornoMental affiliates amateur-focused sites with professional, high-end sites like CVR, giving startup porn sites and burgeoning OnlyFans models the advantage of instant cachet by association with one of the highest-end professional VR porn sites on the Internet.
If you're interested, it might be worth checking out.
Is There Anything They Don't Do?
Czech laws take access to and exploitation of minors in pornography extremely seriously, as they should.
Knowingly recording a minor in pornography in Czech Republic is a crime carrying a mandatory 8-year sentence per count, so CzechVR, of course, also takes it very seriously.
Their support site allows easy reporting of any video that you suspect to have underage performers in it, so they can act quickly.
Making sure that they keep kids safe is not just a legal responsibility, it's one that they take incredibly seriously.
Aside from illegal categories, CzechVR's site is notably lacking in transgender performers.
Though they have over 1,000 VR videos, there are none currently starring trans/shemale performers, and it's unlikely that they're going to be adding any soon.
So, if that's something you're looking for, you won't be finding them here. If that's not a blocking issue, go ahead.
Also, CzechVR's main site is more vanilla in terms of its content than other porn sites. Fetish content is seconded onto the Czech VR Fetish subsite.
What Sites are on CzechVR's Network?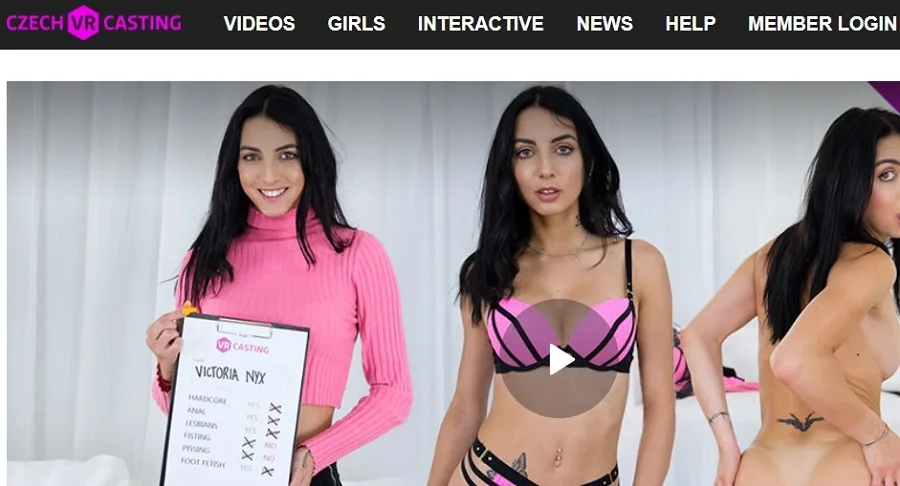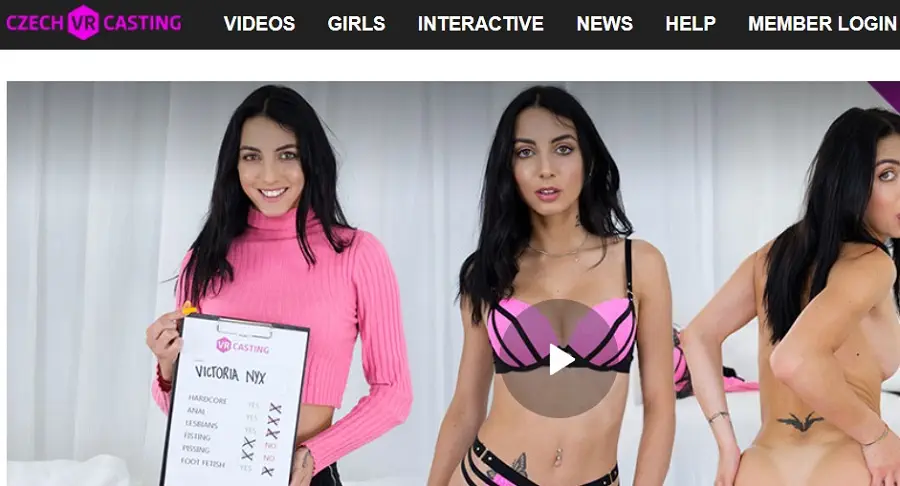 CzechVR's primary network is CzechVR, VR Intimacy, Czech VR Fetish, and Czech VR Casting. Each of the subsites caters to a slightly different subset of porn viewers.
The total number of videos between the four is nearing 1,200.
VR Intimacy has the smallest number of videos, with just under two dozen, but also the longest individual scenes, averaging well over 20 minutes.
Casting, Fetish, and CzechVR have, respectively, over 200, over 400, and well over 600 videos, and all of them, plus several additional sites on the MentalPass sponsorship network, are paid for by a single subscription fee.
Pros
CzechVR has a wide network catering to many tastes.
Their models are some of the sexiest and most professional in the world.
The primary contents of this site and other sites on its network are long scenes, many more than 20-25 minutes in length. This means more time with the porn and less time trying to find new porn to watch.
Over 1/3 of the site's files are coded for teledildonic toys from Kiiroo and Handy, giving you one of the Internet's widest arrays of interactive porn files on a single website.
MentalPass system gives you a chance to sample smaller and more independent sites on a single site membership, benefiting both the smaller sites and you.
Filmed in Prague, one of the oldest cities in Europe, the backdrops have a huge amount of old-world charm to them. If you like your porn to have a touch of elegance, CzechVR has you covered here.
The Czech porn industry revolutionized the world of porn right after the Velvet Revolution freed then-Czechoslovakia from Soviet control.
Free full VR preview files are something of a rarity among porn sites.
Cons
Not quite so much here for women.
Your selection of videos, while quite vast, is a tiny fraction of those on a site like PornHub that has hundreds of thousands of hours of content.
Not quite as much variety of bodies as some sites.
Videos are mostly mainstream porn content, so WLW content and other videos that are not as popular in the mainstream are going to be harder to find here. If you're looking for that kind of content, though, it's going to be hard to find it in the VR realm, which mostly caters to mainstream, male-centered tastes.
How Does Czech VR Compare to Other Sites Like Them?
Some sites, like VR Cosplay X, might have a wider array of videos, but very little can compare to Czech VR's quality of offerings.
If you're interested in beautiful women shot artistically in some of the most attractive settings you can imagine, for the crystal-clear resolutions of VR porn, you can't really do much better than Czech VR.
If you're looking for POV content, your options on the Czech VR network, like VR Intimacy, Czech VR Casting and Czech VR Fetish, are just clearly among the best in the industry.
And their technical support capabilities are much better than almost anything else in the business.
Czech VR is a clear hit for anyone looking to treat themselves to top-tier pornographic content with the best available production values.'