While a common mistake in spelling, this funky, hi-tech bedroom brand established in Hong Kong is actually called Lovense.
Well known for its popular app-based sex toy products such as Lush and Lush 2, Lovense is a brand that we love and will be discussed further below.
➡️ Click here to Check if there's Currently a Limited-Time Discount (Lovense Official Store) – Up to 50% OFF
"Lovesense" Is Not Their Name
A quick Google search for Lovesense will help to immediately correct you to the fact this company's name is actually Lovense.
This misunderstanding of the brand name though is perhaps understandable, as providing products that make sense in the love department is pretty much their expertise.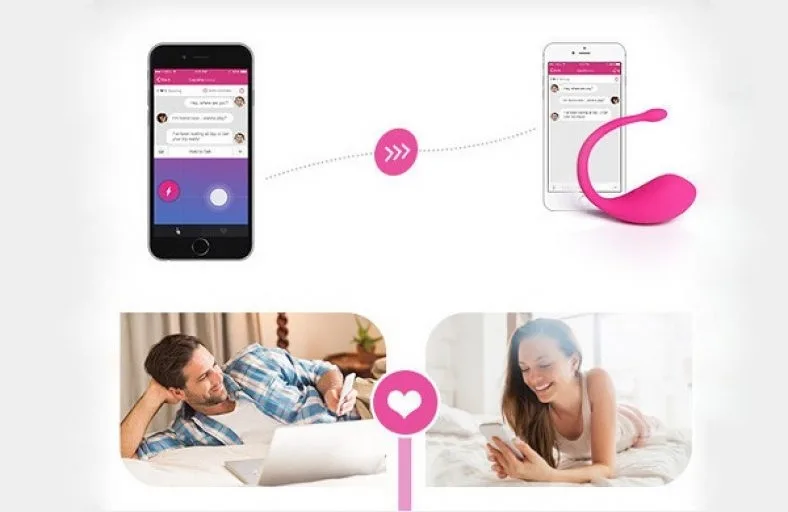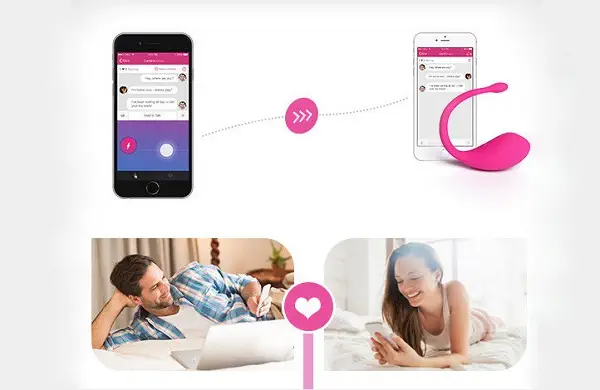 So How Did Lovense Start?
Back in 2009, the founder of Lovense found himself in a long-distance relationship, thinking about the aspects of a physical relationship that are often lacking this form of dating.
At this time he developed an interest in teledildonics, pondering on why in this modern time of electric cars and touch screen phones did we not too have a solution on how to overcome the physical barriers of a long-distance relationship. Not long after this, he came back with the answers.
After much time spent constructing ideas and building prototypes, the first remote-controlled vibrator was created, using Skype to operate it from a distance. There were many bugs with the prototypes, but the continued improvement on the original idea progressed as more people gained an interest in remote-controlled sex toys and how this could help their own love lives.
In late 2013, two remote sex toys named Max and Nora equipped with more reliable Bluetooth technology arrived. Max was the first remote male masturbatory device to be created, and Nora was a newly reinvented design of the original vibrator with more of a rabbit shape so that pleasure by the clitoris could be simultaneously achieved. The founder of the company took these prototypes to the crowdfunding site IndieGogo and through the hundreds of thousands put forward to pitch this idea, this is how Lush, the more modern bullet vibrator was created.
With more subtle use where the wearer could have it on their person without being noticeable to others, and unbeknownst to Lovense this a kind of viral social media phenomenon was created. Videos were being circulated on popular sites and social media with people in grocery stores having their vibrator controlled by another person and their reactions filmed in usually humorous out in public situations. While most likely unintended by the makers of Lovense, this proved that some of the products could be used subtly and almost literally anywhere by its users.
In 2017, the success of Lovense only continued with the release of even more products to suit many more needs. The Ambi, another bullet vibrator was created with a new design and pleasure in mind. An adjustable prostate massager called the Edge was released. Along with a mini wand aptly named the Domi and an oscillating g-spot massager marketed Osci for creating tension in all the right places.
Expanding on their brand Lovense also created a Bluetooth-enabled butt plug and water-based lubricants to fit the needs of those using their sex toys for even better use.
What Was Lovense Designed For?
As mentioned previously, the founder of Lovense created these products with long-distance relationships in mind. An important part of romantic relationships often involves some kind of physical and sexual contact, so living countries or even cities away from the person you love can certainly pose a bit of a challenge.
In the modern day with many people being required to move away for employment and study, with increasing globalization and technological advances making online dating common practice, it is becoming more typical for those to find their one and only in a place that is not geographically conducive to regular sex.
In fact, in 2017 research conducted by Google found that one of the most asked questions in the search bar was "how to make a long-distance relationship work" so either a lot more people are entering into this kind of relationship or they are at least considering it as a possibility. Whatever the case the products created by Lovense seem to partly bridge a gap that needed to be filled. Judging by the huge number of sales Lovense has had since the time of prototypes this certainly appears to be true.


Why Not Have Phone Sex or Something Instead?
While phone sex was all the rage in the 90s when we weren't able to get down with whom we wanted to, we have come in leaps and bounds with technology since this time. Touch is an important part of romantic relationships and using technology such as this may provide benefits to the people that use these sex toys, bringing couples closer together even when physical touch is not possible.
Touch is almost an innate fundamental need of human beings. From the moment we are born one of the first of our five senses we develop is touch, and it is so very important to our emotional, physical and social wellbeing. It can have physical effects on people, lowering blood pressure, it can release the love hormone oxytocin and help us to feel relaxed. Likewise, the act of being touched can fill us with feelings of happiness, compassion, and tenderness.
While having a remote vibrator controlled by someone on the other side of the world maybe is not quite the same as getting a cuddle or a kiss from your sweetheart (it would have to be a pretty sexy kiss anyway), it may still offer a whole host of benefits for the people using them.
Although presumptuous and there is not a great deal of science to back these claims up, it only makes sense that bridging physical connections for people worlds apart may be beneficial. Plus if falling in love and marrying sex dolls is now a thing, who is anyone to say this is wrong.
Besides being a really useful tool for those in long-distance relationships, that doesn't mean it is off-limits for couples or other people close to each other. Maybe you need to spice up a dreary sex life, or maybe you want to keep that action going even when one of you is at a distance away. No matter what the circumstances, Lovense offers a lot of fun toys for all kinds of situations.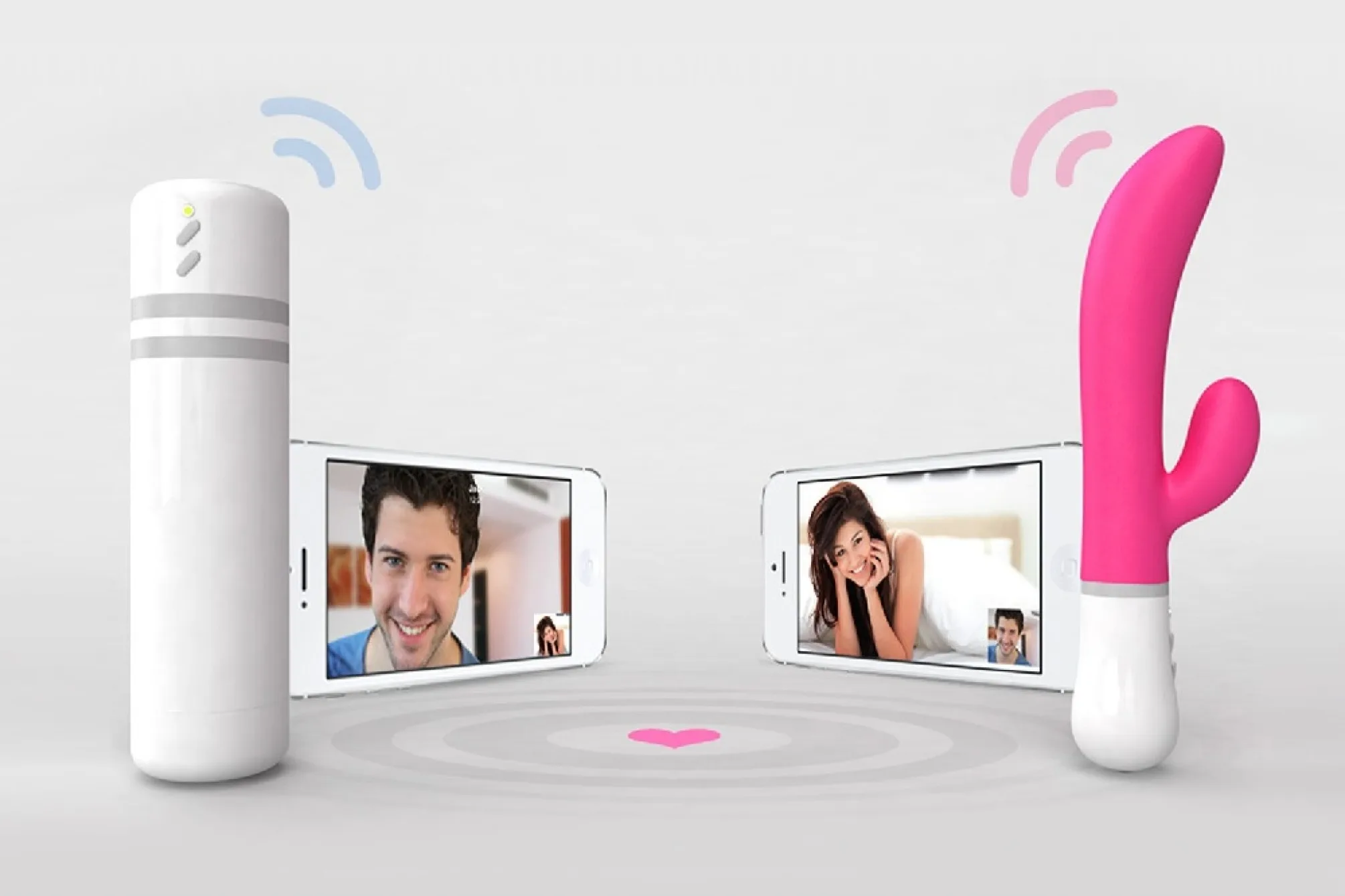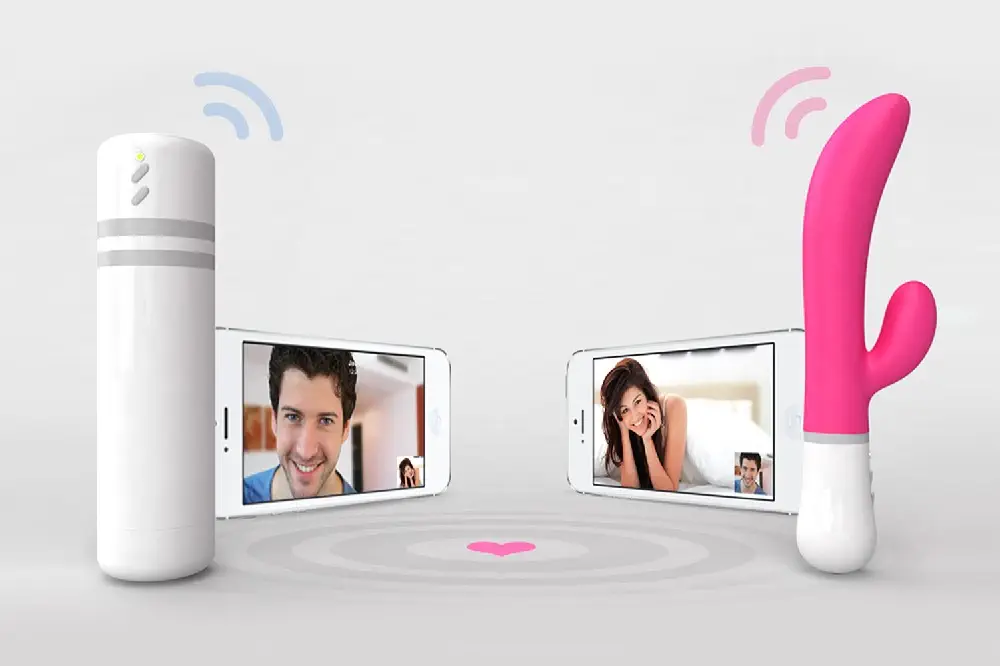 What About the Professionals?
With the advent of online dating, professional cam models have also become a trend. Way back is the day when you had to dust off a Playboy magazine or run a "hot bath" because now people will do what you desire in front of a camera for payment (if that is your thing of course).
So what does Lovense have to offer professionals? Well, all of the Lovense sex toys come equipped with patented tip based vibrations. That is you can set up your chat room to different toys and allow viewers to use different vibrations when they pay a tip making this a pretty unique sex toy.
Along with this, you can set up personalized games, set special commands and voice-controlled vibrations so, in comparison to other sex toys that do not have these functions, this is a bit of a no-brainer. Lovense touts they have "the best sex toys for interactive can shows" and to be fair this is not an inaccurate statement.
To Sum It All Up
There are always going to be a lot of new and different sex toys out there, but the products by Lovense are genuinely unique. Rising from remote prototypes, they have developed a really strong brand of products, bridging the physical gap that a lot of people face in long-distance relationships.
Even people at a mere meter or twos distance have embraced this technology, some for comedic purposes but the majority simply because they make great sex toys with a new edge. In addition to this, these sex toys may prove a valuable investment for cam professionals, making it possible to incorporate them into shows and bring in further profit.
While we could waffle on about how great their products are all day, testimonials from people using these sex toys are a fantastic note to end on. As far-fetched as it sounds, they really do offer sex toys that make a difference.
Client Testimonials from Lovense.com
"Lovense toys helped us bridge the gap in our relationship. This is not the easiest lifestyle to live" – Sam

"I am a model who uses LUSH, HUSH, & NORA for my cam-life and I love them! They have definitely helped boost tips!" – A New Lovense Fan

"My girlfriend and I have a long-distance relationship due to school and work. She ordered, got it today and used it tonight. Nora changed everything. She LOVED it and I loved controlling it. Whoever invented this…give that man (or woman) a cigar!!! I'm ordering Max for me tomorrow. Thank you so much for this amazing tool that takes intimacy to another level even oceans apart" – Steve

"I travel to over 20 countries every year. My Lovense toy is now my best travel mate" – Brian
➡️ Click here to Check if there's Currently a Limited-Time Discount (Lovense Official Store) – Up to 50% OFF