Let's take a minute of silence to remember all of our fallen brothers who heroically discovered the perverted route we follow today.
I mean, due to the sexual frustration of a few audacious masterminds, the world got its first male masturbator.
Whether we have too many or too few options, the dilemma is just as huge. But how can you find a good male masturbator without combing through various pornographic websites for hours?
How many viruses must his computer block before he discovers a worthwhile stroker? Well, I will tell you! Not many, if you already know about Svakom Alex Neo.
The Alex Neo from the award-winning SVAKOM brand is a high-end thrusting stroker.
Alex is set up for long-distance interaction, local control, and interactive web connections. But, is that all you need to know about the toy?
No. So let's have an in-depth look into Svakom Alex Neo!
➡️ Check the price of the Svakom Alex Neo
What exactly is Svakom Alex Neo?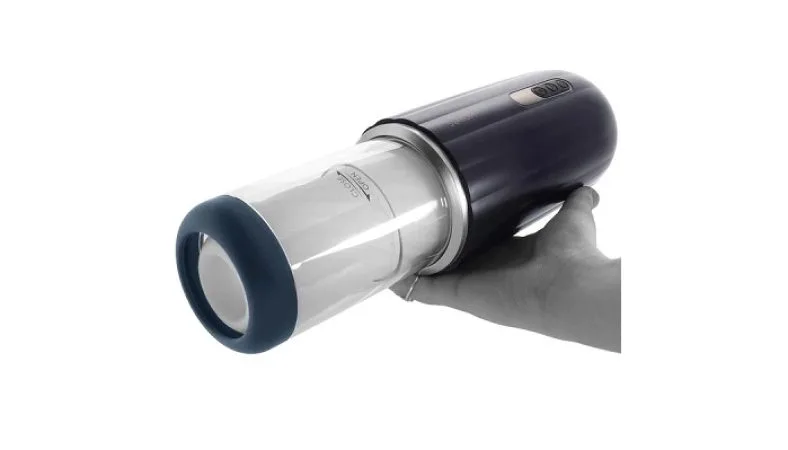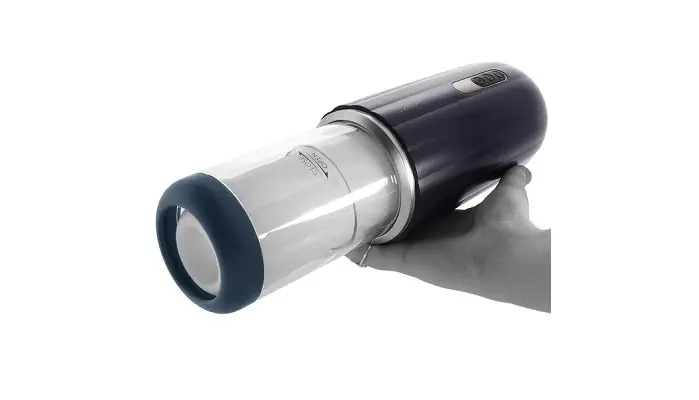 The Svakom Alex Neo is a high-tech male masturbator. The device has a powerful thrusting motor that allows you to choose from seven different thrusting settings.
This smart toy incorporates five sexual fantasy scenarios: wild, beach, classroom, office, and mile-high (on the plane).
As a result, Alex Neo will provide you with a full experience, a sign of a new opportunity filled with tremendous sensations.
From the feeling you get when doing it on the beach, through the creeps of doing it in a classroom, to the satisfaction of doing it in the open countryside and the exhilaration of doing it on a plane, all of this is attainable simply by closing your eyes and letting yourself drown in the sexy sound appropriate for whichever scenario you like.
The sexy audio of the toy, together with the many thrusting modes, will increase your satisfaction with Svakom Alex Neo. All you need to do is just close your eyes, calm your thoughts, and enjoy the hot scenarios with this gadget.
Additionally, this powerful masturbator may be operated via an app. The app allows you to play with your long-distance partner, sync the vibrations to music, and adjust the modes.
Alex Neo also has a twist-and-lock mechanism that makes cleaning a breeze.
So go ahead and indulge your sexual desires with this cutting-edge toy. You deserve the bliss, buddy.
Alex Neo Svakom Gadget Popularity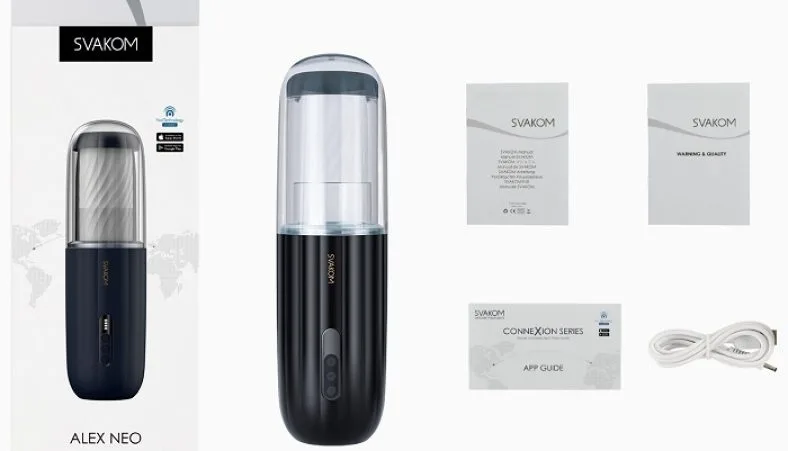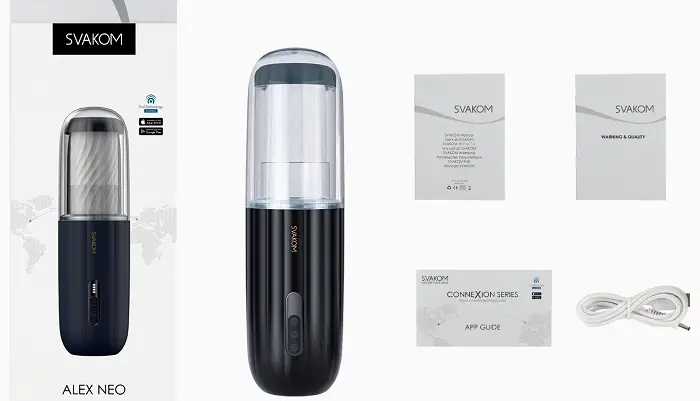 Alex Neo Male Stroker is a fan favorite. But, what makes fans love it?
Everything else about it is flawless. In the first place, the packaging is striking, which is important for making a good first impression.
The layout of the toy is exquisite, in keeping with the high level of quality it represents.
As an aside, the toy is held in place by foam cutouts included in the packing. I find this particularly useful because I can take the toys out of the original packaging and put them in my toy briefcase and keep the wonderful presentation of the toy intact.
An instruction manual and an instruction bag are also included, as well as a charging wire for the gadget (these are underneath the toy section if you have trouble finding them).
Svakom Alex Neo Architecture
Alex Neo male toy is ergonomically made for the male anatomy, with a flexible insertable length of 10 inches and fine texture for every penis size.
The toy also has a transparent cover that offers a new visual aspect to the gadget, allowing you to view your enjoyment in action.
The incredibly soft and seductive inner cover has automated gripping technology that provides a realistic feel.
Alex Neo's Sleeve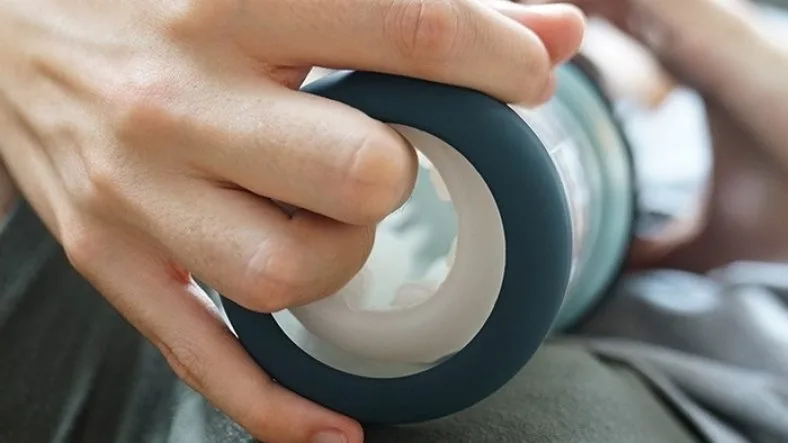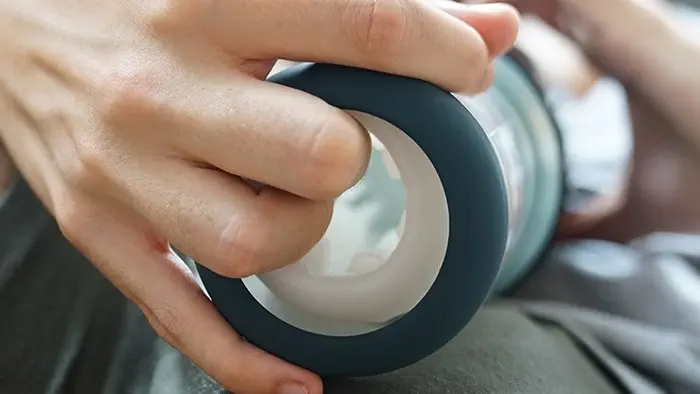 In comparison to more typical strokers, Alex's sleeve is made from high-quality silicone. You can remove the sleeve from the case and use it on its own to experience a wide range of experiences.
I own a Svakom Alex Neo device and I have become absolutely pampered with the medical-grade silicon utilized in the toy.
I didn't believe it at first, but after stroking the toy and feeling how silky smooth it was, I realized it was of superior quality to all the other toys I'm used to.
This is, without a doubt, the most expensive toy I've ever bought, but the price appears to reflect the quality in the case.
But, getting back to the toy, the silicon is the smoothest I've ever felt on an adult toy, and it slides over the skin with ease. With a little lubricant, this may be one of the smoothest toys you'll ever get.
This is the toy for you if you want something that feels great against your skin.
Connectivity with the Svakom App
Alex Neo is an app-controlled smart gadget. The device provides a brand-new SVAKOM App-driven experience.
If you wish, you can enjoy yourself with your lover remotely, or you can interact with your favorite content if you are alone. Your steamy escapades will never be the same again.
Connectivity with secondary apps and websites
Can be controlled via "FeelConnect3" App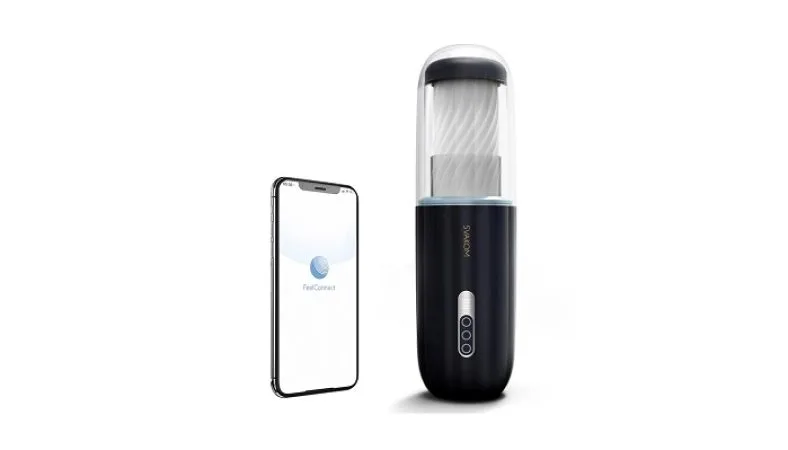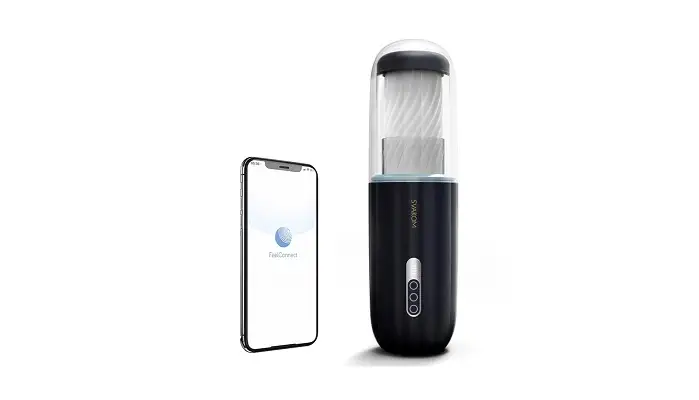 Alex Neo's powerful motor can be controlled via the FeelConnect app. All you need to do is download the FeelConnect3 app and sync it with your toy.
The connection will allow you to control the device remotely across both short and long distances.
How to use the Svakom Alex Neo thruster
Start by charging the SVAKOM Alex Neo stroker fully – Six hours of running time is provided by a 5-hour charge.
Apply a few squirts of water-based lubrication inside the sleeve after unplugging the masturbator from its charger.
Twisting the cap open.
Then press the "S" button for a few seconds after inserting your erect penis to turn it on.
To learn how to use the thrusting modes and steamy scenarios, go to the instruction manual that comes with the device.
The toy produces a mild buzzing sound as you play with it, don't mistake that for being faulty. Also, remember to listen to the steamy scenes with your earphones on!
Press the "S" button on the toy for a few seconds to switch it off when you're done playing.
Alex Neo's Custom Settings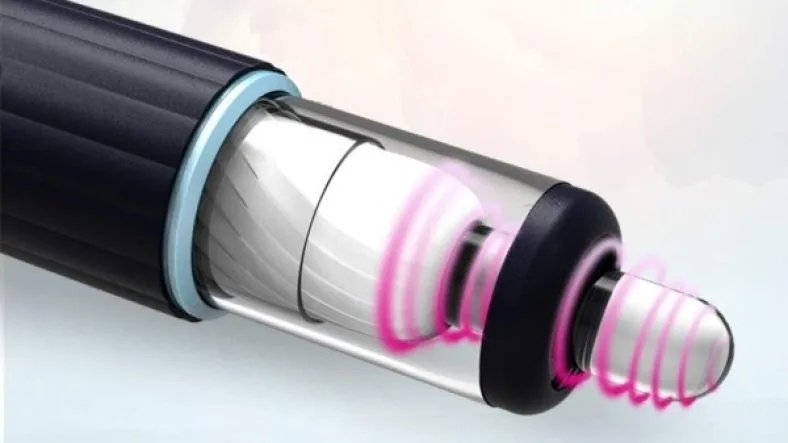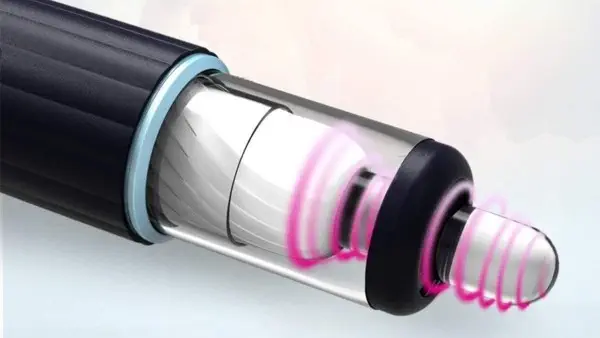 The Svakom Alex Neo stroker allows you to configure your vibration mode, sync to music, have sound-activated vibrations, and control the intensity of the vibrations.
The sex toy takes you into a pleasure paradise with its new range of settings!
Frequently Asked Questions about Svakom Alex Neo
1. How do I Connect my Alex Neo with Svakom App
Install the SVAKOM App from the App Store or Google Play to operate this toy with its app. Follow the instructions below to link your toy to your phone after you've installed it.
Connecting your Toy to the Svakom App
Turn on your device's Bluetooth
Launch the app
Turn on the toy
Open the app
Select "CONNECT"
2.  How should I clean the Svakom Alex Neo?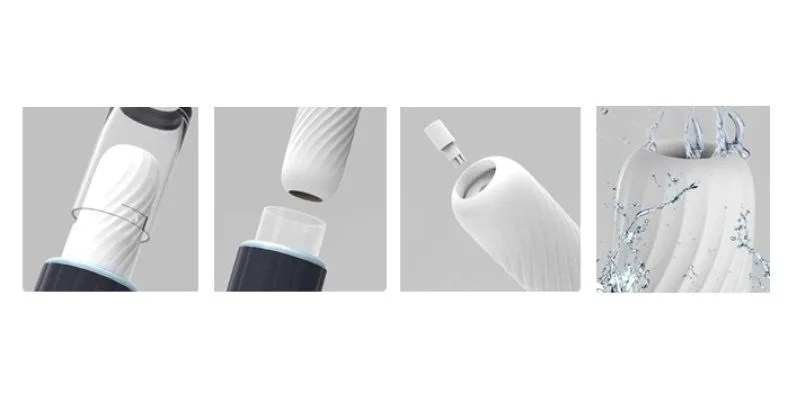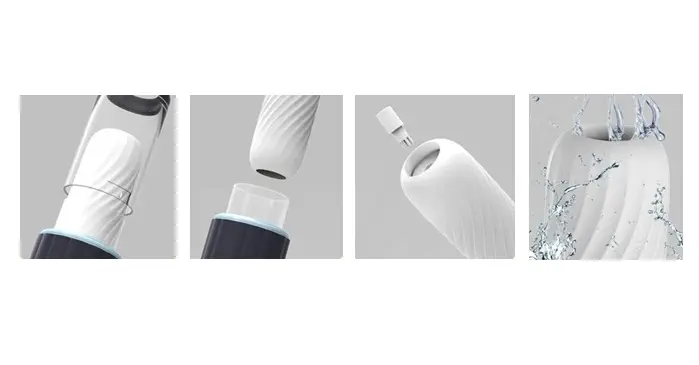 In terms of maintenance, Alex Neo is a pretty easy device to clean! The following is a step-by-step procedure on how to clean the gadget:
Use light soap and warm water to clean.
Using a lint-free cloth or towel, pat dry.
Put it in a linen/silk/satin pouch.
Avoid using an acid cleaner or a brush.
Ensure that no water enters the switch or charging port.
Keep in a cool, dry environment.
3. How long does it take to have Ordered Svakom Alex Neo Stroker delivered to me?
Orders for Alex Neo male masturbators normally ship within 3-5 business days of being placed.
The typical delivery time for standard shipping is 5-7 business days. Within 1-3 business days, you can get your order to be shipped out on a priority basis.
All orders are shipped in plain packaging that does not refer to what's inside.
4. Does Svakom Alex Neo have a Warranty?
Yes! The Alex Neo Male Stroker comes with a one-year warranty, just like the majority of Svakom's products.
5. Do I need to use Lube with Alex Neo?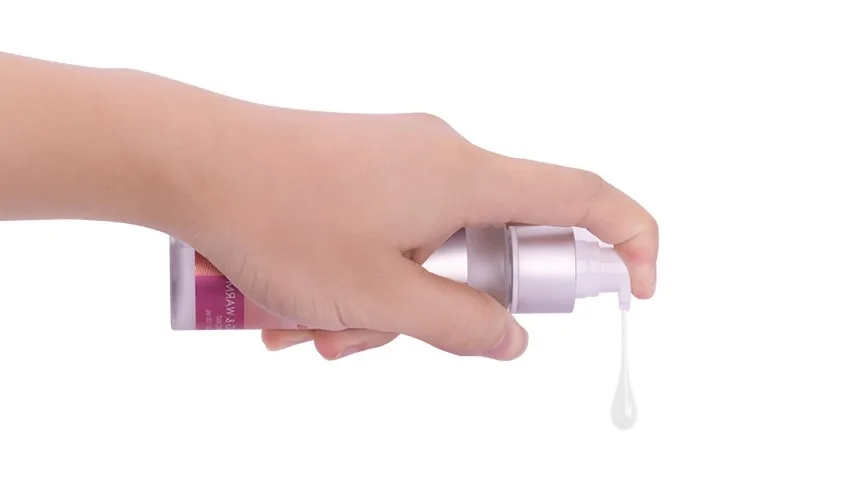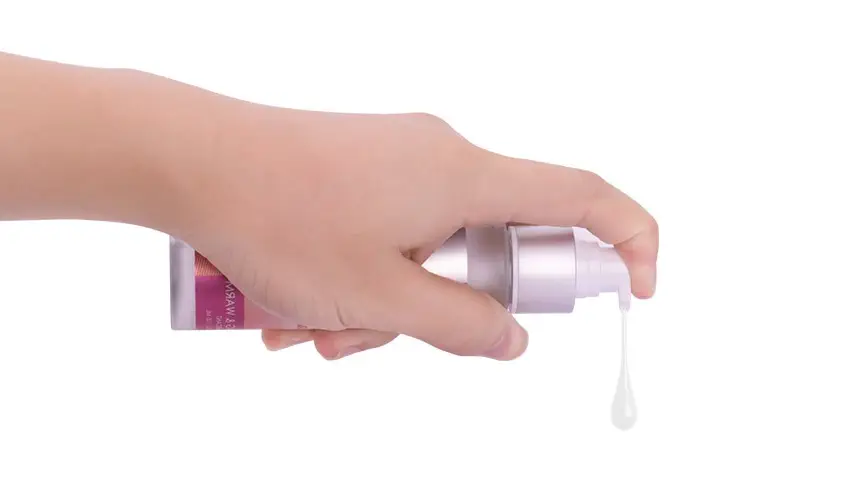 To use Alex neo male stroker comfortably and for a fantastic feel, you will need to supply it with your own water-based lubrication.
Because the stroker is constructed with a real-feel material, silicone or oil-based lubricants will not work with it.
So, to keep the quality of your Alex Neo and get long-term use out of it, use a lube that is friendly to it.
Svakom Alex Neo Pros and Cons
Pros
You can enjoy it with whoever you want, wherever you are.
It allows you to access video and webcam performances via 2D interactive videos.
It offers an interactive experience with five different scenarios of sexual fantasies.
You can experience ultimate enjoyment through the device's seven powerful auto-thrusting settings.
You get to enjoy tremendous sensations with a carefully created inner texture.
The device plays for more than an hour on a single charge.
It has an adjustable sleeve for any size and a perfect fit.
The twist and lock mechanism makes it simple to clean.
Alex Neo can be outfitted with a set thrust torque.
Cons
It attracts lint/dust. If left out, the toy's smooth surface will certainly acquire lint/dust. However, as long as you clean the toy thoroughly before using it, this shouldn't be a serious issue.
There is no visual indication of whatever mode you are in. However, you can learn the pattern in order to reach a given mode.
When the device is turned on and off, it does not remember the last selected mode. This is, however, more of a desirable feature than an obvious con.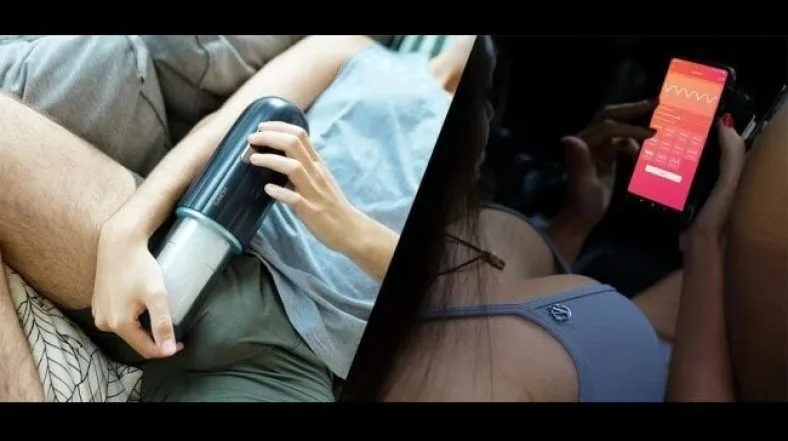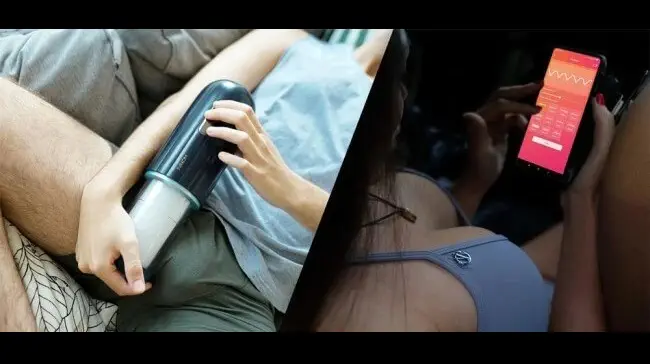 Verdict
Overall, the Svakom Alex Neo toy is a fantastic one. It is possible to have a delightful sensation from the device's deep vibrations.
While the price tag may seem high, Svakom definitely strives to provide value for the money spent on these toys.
This toy has some flaws, but nothing major and I'd hate for anyone to miss out on the fun because of the pet peeves about it!
Purchase Svakom Alex Neo today to enhance your self-care regimen and enjoy all that sex tech has to offer.
Your sex life will never be the same again after using the gadget which offers a glimpse into the future of pleasure.