Porn has come a long way from being spread pages of nude women in Hugh Hefner's 1953 Playboy Magazine, to the 1996 porn site sex.com (founded by the same founder of Match.com, coincidence?).
Yes, there are now millions upon millions of porn videos on the internet you can have access to at the tip of your fingers, but how many of them are high-quality?
When's the last time you tried to find a well directed, beautifully written porn video, only to end up with snippets of amateur porn or old blurry videos?
If you're like most people who watch porn, it probably wasn't too far back from your last porn search!
Fortunately, New Sensations is one of the highest rated, most trusted, and oldest porn sites on the internet.
Below is everything you need to know about what you can find on this site, how steamy the sex scenes are, and if it's worth the dollar bills in your wallet.
What Is New Sensations?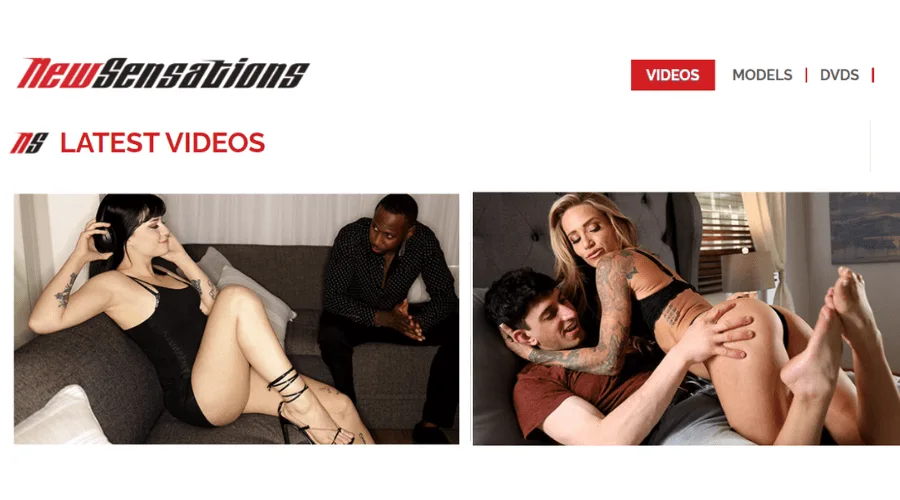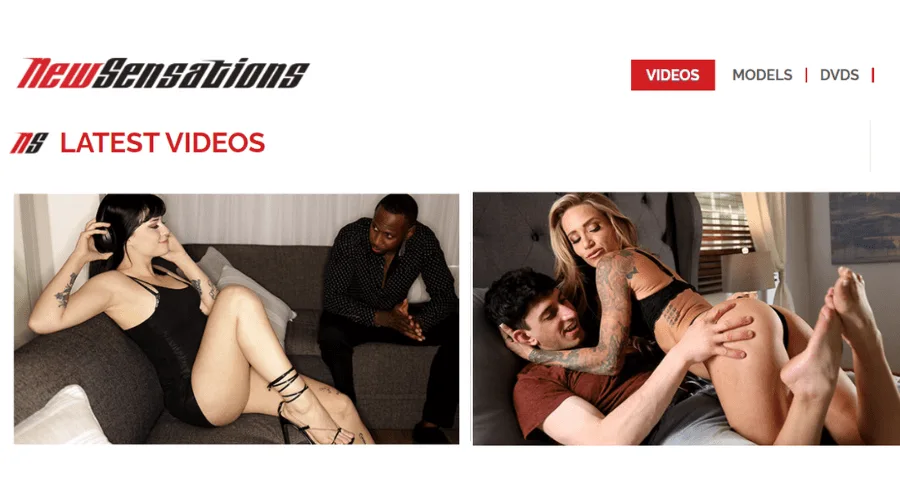 New Sensations is one of the most well-established porn sites on the internet.
They've been producing and curating content for well over 20 years, and have been a big name in porn since 1999.
That being said, users can trust that they're getting not just high-quality porn, but also decades of experience when it comes to paying for memberships, organizing a site, handling privacy concerns, and other big issues porn sites typically run into.
Below are some highlights about New Sensations that make it a good choice for thousands of subscribers.
Thousands of Videos Online
There are currently over 7,500 videos online on New Sensations, and that number continues to grow! It's easy to be a bit underwhelmed by this number.
After all, 7,500 videos is nothing compared to the amount of free videos you could get on PornHub, XNXX.Com, or thousands of other websites on the internet.
However, let this be a good thing for those porn lovers who value quality of quantity!
Not only do you have access to exclusive videos, but you also have access to the latest videos with some of the hottest names in porn.


From Riley Reid to Tori Love, Asa Akira, Alexis Texas, and so many others, you can have access to only the best porn stars at the tip of your fingers with updates every week.
For those that are sick and tired of needing to filter out thousands of videos only to end up with the same, boring storyline, New Sensations has done the hard work for you and still left you with over 7,000 videos to choose from.
Focus on Story Lines
So, how exactly does New Sensations prioritize their videos? Do they simply go with the hottest actress?
They used to! In fact, New Sensations used to be a website dedicated to showcasing some of the biggest names in porn before they became breakout stars.
They've won over 50 awards thanks to their ability to spot out rising talent and curate them into their videos. However, that was then.
With so many new rising stars and an avalanche of content coming in, New Sensations has found a new way to curate content.
Their 20 years of curation experience have taught them a valuable lesson – most people value story lines over raunchiness.
That's right! Have you ever noticed how porn videos always have a typical format? It usually starts with an introduction, blowjob, oral, hardcore sex, climax, and the end.
There's a reason this formula works so well – most people want to simply get their masturbation session done and get off their porn site.
However, what distinguishes the award-winning, favorite videos from the rest is the storyline.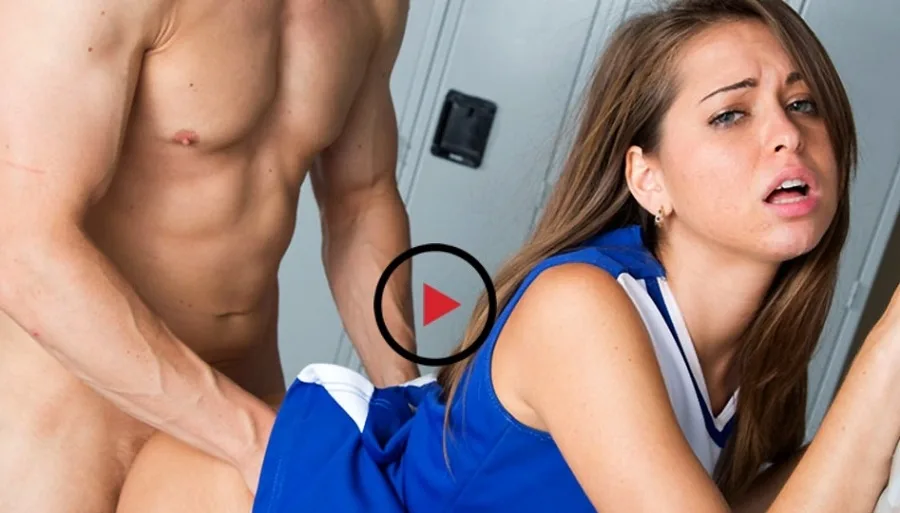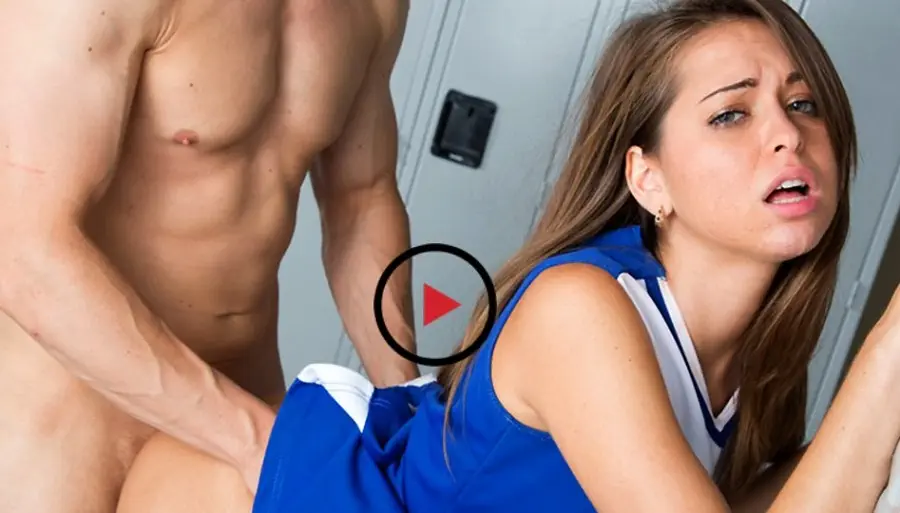 Whether it's a taboo story of petite cheerleaders, or a romantic lesbian story line, you can find what you're looking for on New Sensations.
From classic to newer scenes, you can find a focus on solid and sexy story lines to help you fantasize and actually enjoy watching porn instead of rushing through the process with New Sensations' selections.
High-Definition Like No Other
One of the things that stands out the most on New Sensations is their dedication to 4k ultra high-definition porn.
No, seriously, take a look at the first page of this site and it looks like it's a fake site simply because of how HD it is!
Even porn videos from some more niche subjects, like dildo and toy play, look incredibly well directed and polished when compared to more traditional movies and clips online.
A word of caution – some of the older videos on this site are still in grainy standard definition.
While they are few and far in between, if you have a scene you really like from an older movie, chances are it won't be in the best condition to download or play on the big-screen TV.
While this is a point of contention for some users, the good news is that you can browse thousands of other HD videos and will, more than likely, find one that's beautifully filmed and makes you finish in no time!


12 Additional Porn Sites
Members of the site can have access to thousands of videos that are neatly organized on the main New Sensations site.
However, they can also access 12 additional porn sites, which include a range of topics and niche interests. For instance, FamilyXXX has some of the hottest step-daddy daughter kink videos on the internet.
You can also find videos related to "Fauxcest" here among step-mommy videos, gangbangs, you name it!
There's also other sites like FourFingerClub, which gives you access to the latest and greatest lesbian porn on the internet.
Looking for endless buckets of jizz and cum porn? You can find it on JizzBomb, which is yet another website you'll gain access to by simply being a member on New Sensations.
If it sounds like a dream come true, it's nothing short of it.
Virtually every taboo and niche topic has been covered by New Sensations, so all you have to do is sign up for a membership and spend hours exploring HD content across multiple sites.
How Does New Sensations Work?
Now that you know more about the site, it's time to see what really sets this site apart. Do you simply click on pages and wait for videos to load? Is it VOD only?
Below are some ways subscribers are getting the most out of this basic, but professional, porn site.
Exploring Your Interests


Finding the right category for a porn video can be daunting for some.
There are literally thousands of categories on other websites, from "amateur" to "anal dildo play" to "threesome step bro…" you get the idea.
However, it seems New Sensations has taken the guess work out of finding the right categories and has filtered them down into some interesting, yet thorough options.
Some of their most popular categories include "Cum on tits," which is literally what it states.
Other popular categories include "Babysitter" and "Blonde," "Schoolgirl," and virtually every big and popular category you can think of!
It's easy to get started exploring snippets of videos that are on this site so you can get a better idea of whether or not it's a good fit for you. Chances are… it is.
Signing Up For An Account
Once you're done exploring content on the website, go ahead and find a video you like.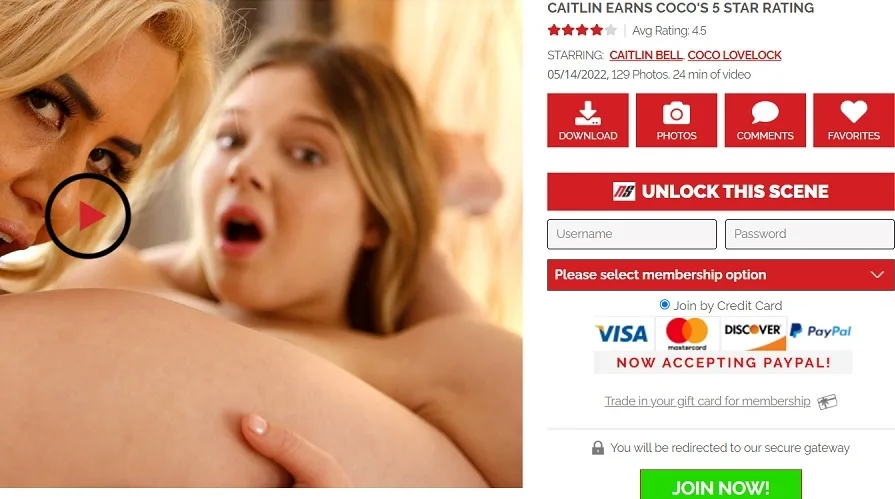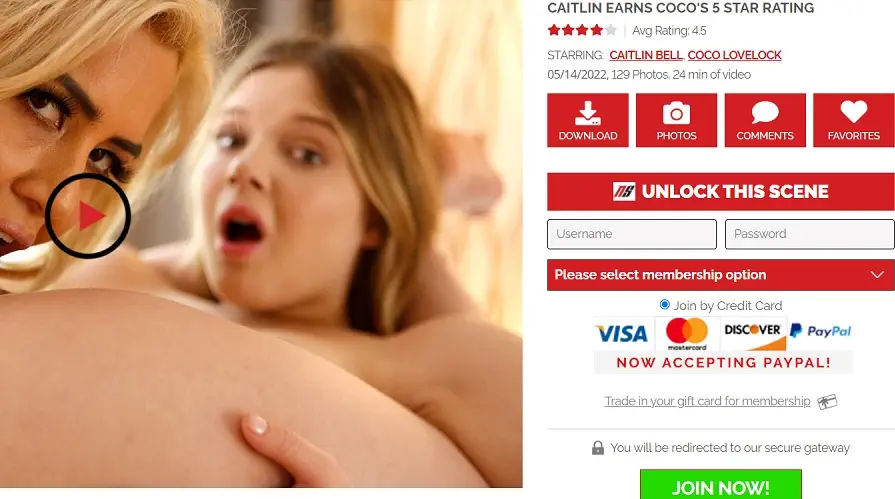 There are tons of videos for every category, and clicking on them will take you to a handy landing page that lists some pretty useful information. You'll see things such as:
A 1-minute preview of the video
A photo gallery with video stills
The star rating given by other members
Comment section
Name of porn stars (both male and female)
Download button
A steamy short description of the content
Unlock video button
Of these, pay attention to the unlock video button. You can pay for your membership easily just by inputting your email, desired username, and password.
Then, choose your plan and pay for your membership. That's it!
This is probably the easiest porn account you'll ever sign up for, and all it takes is navigating to a video you like, signing up, paying, and having a membership for as little as a couple days to 12 months.
Paying For Your Membership
One of the most unique things about New Sensations is the ability to pay for a membership using regular credit or debit cards (such as Visa or Mastercard), PayPal, or…drumroll…gift cards!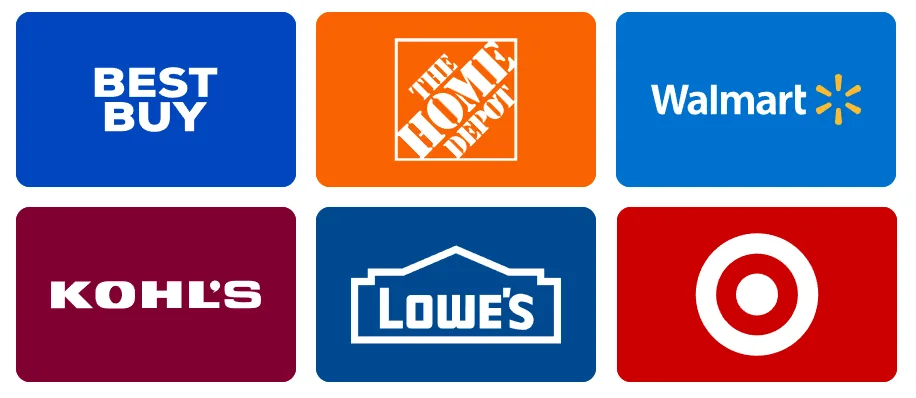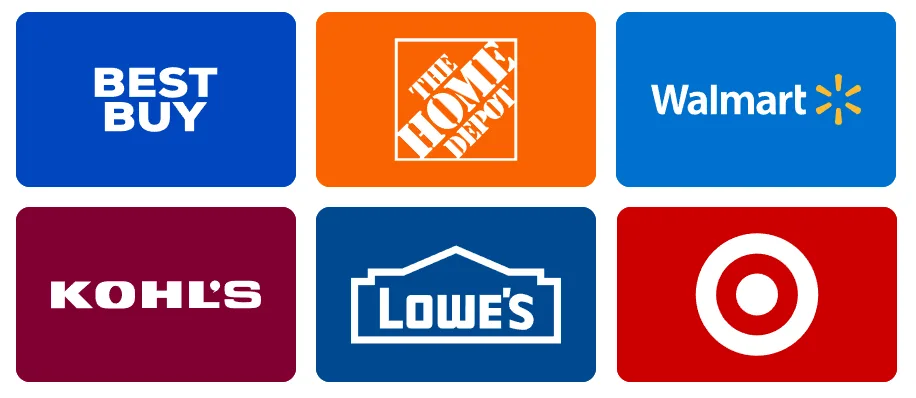 That's right, you can use those old gift cards that are taking up space in your drawer and use them toward the purchase of your porn membership on New Sensations.
The way this works is though New Sensations' partnership with PayGarden.
PayGarden is an innovative platform that makes it possible to transform the cash from gift cards and e-gift cards from hundreds of store brands and turn them into cold, hard cash.
PayGarden won't accept regular prepaid Visa or Mastercards, so if your gift card has a logo of one of these major credit brands, it more than likely won't be accepted by PayGarden.
Whether you opt for using your debit card, PayPal, or PayGarden, you can rest assured your information will be safe and secure once you pay for a membership.
That's because New Sensations doesn't store your billing information, but lets a third party biller handle those details.
This means you never have to be scared of someone hacking your membership information and gaining access to your billing details.
Using Interactive Toys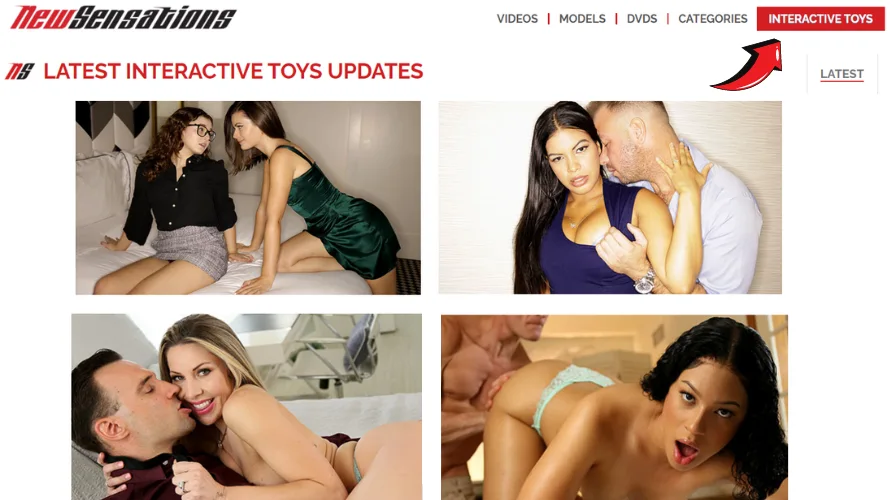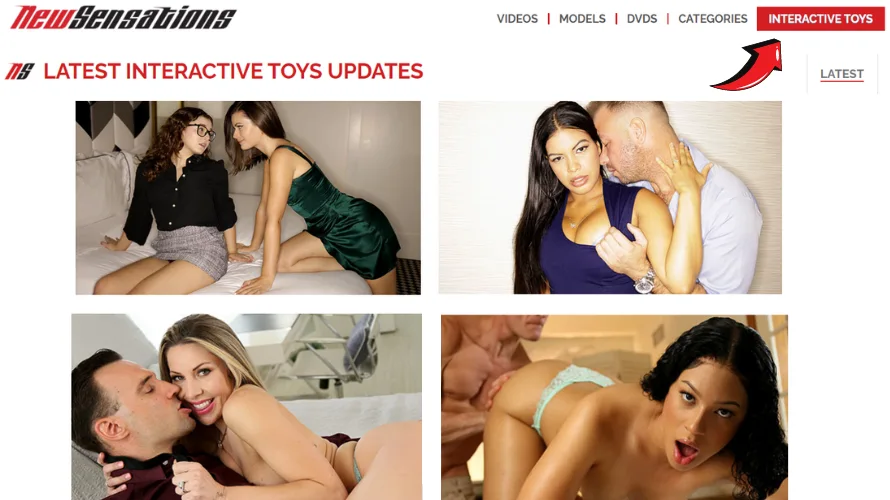 You can also use interactive toys and browsers with New Sensations. Simply navigate to the category that states "Interactive toys."
All of these videos are ready for you to sync with your toy.
Keep in mind the compatible toys are changing regularly, so check out this category before going out to buy a toy (if you don't have one already).
You can also use a platform like SyncMo and pair it to your toy while viewing videos on New Sensations for added fun.
Frequently Asked Questions
Are There Older Videos On This Site?
Yes, not all videos on this site are new. Older videos have standard definition, so they probably won't look as great.
If you have an older video on mind and wanted to use it for VOD, feel free to contact their support team here so you can request a title for download from New Sensations.
How Do I View Picture Galleries?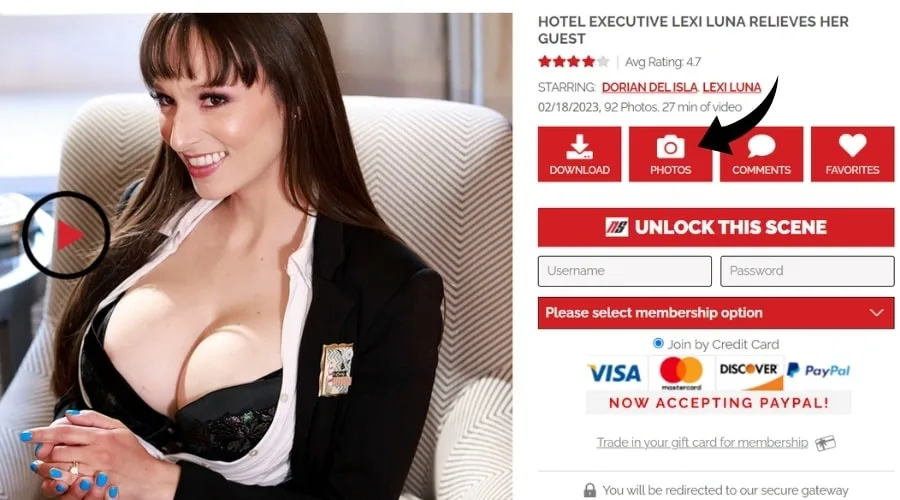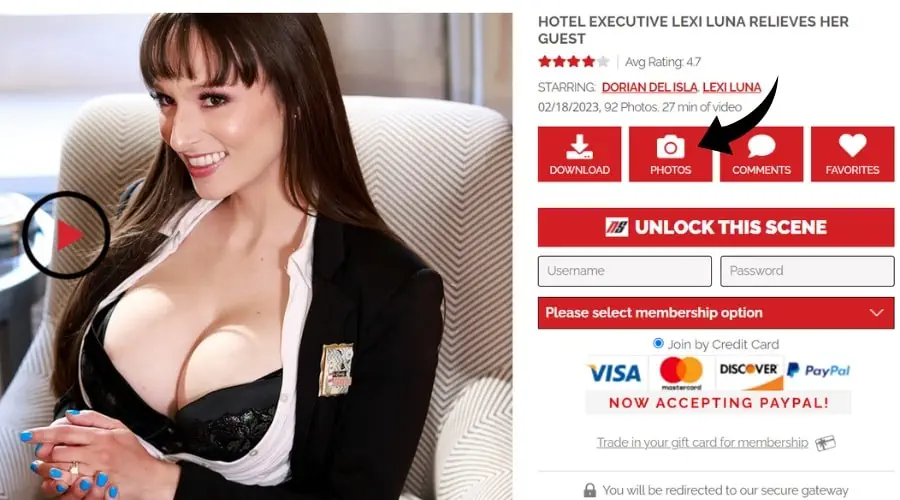 While you can view stunning HD pictures on the site, these stills are, unfortunately, only viewable through the videos themselves.
There's no tab for picture galleries by category or star. Instead, navigate to the video you're interested in and click on the "gallery" button to the right of the video.
There will be videos including porn stars undressing slowly, hardcore pictures, and more for each video.
How Do I Cancel a Membership?
Because New Sensations uses a third-party biller to keep your information secure, you'll need to contact the billing company directly to cancel your membership.
You can also open up a help ticket with New Sensations, and they can contact the billing company for you.
A list of billing companies is here so you can get access to their contact information and cancel your account.
Keep in mind, if you paid for your membership through gift card, you won't be able to get a refund.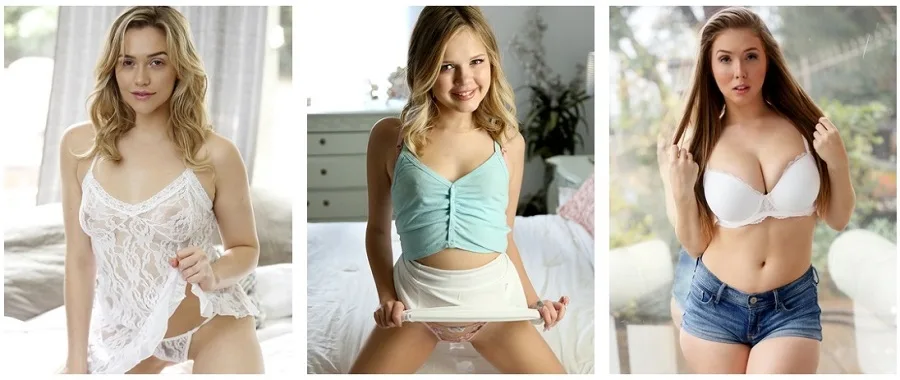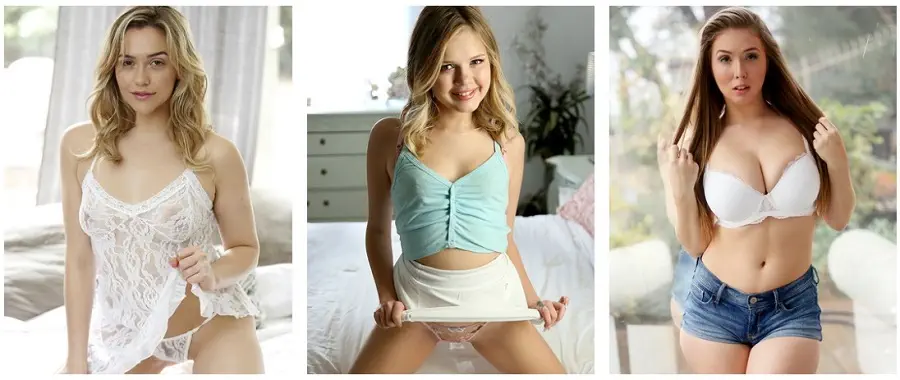 Pros
Great for HD content in 4k UHD
Videos with hottest celebrities and names updated weekly
Videos are curated based on story lines
Supports interactive toys
Cons
Billing ran by third-party
Susceptible to click-in and additional charges
Some SD older content still on the website
No way to access photo galleries alone
Verdict
For those that value the beauty of porn and unique storylines, New Sensations is one of the best sites to get access to professionally curated and exclusive content.
It's a bit outdated in terms of handling billing and some videos on the site could be updated.
However, its easy-to-navigate interface make it a go-to for thousands of loyal subscribers. Consider checking out a 3-day trial today!