Lube, check. Sexy music, check. Girlfriend check. Dildo, check check! That basically sums up my morning.
Sweet, sweet morning glory.
Some of you may be wondering why we incorporate a dildo into our sex life, heck what is a dildo?
Well, for starters, those who haven't added dildos to there sex life, men, you are definitely missing out big time and will tell you why.
For those who don't have a single clue what a dildo is, well sit down and let me guide you on what is a dildo, different types of dildos and everything you need to know about them.
Back to Basics: What is a Dildo?
Sex toys come in various shapes and sizes. They also function in different ways depending on how the sex toy was designed.
A dildo basically is a penis shaped sex toy that can be used for vaginal, oral or anal penetration.
Although dildos are ideally shaped to look and feel like a penis, some may not necessarily look like a real penis but rather tube-shaped or have an elongated oval or circular shape.
Shapes and material used on the dildo vary from one manufacturer to another.
They can be made of glass, plastic, acrylic, rubber or even wood. Dildos can also have different surface textures depending on the clients needs.
This can be smooth, rugged, rubberized or even have patterned groves.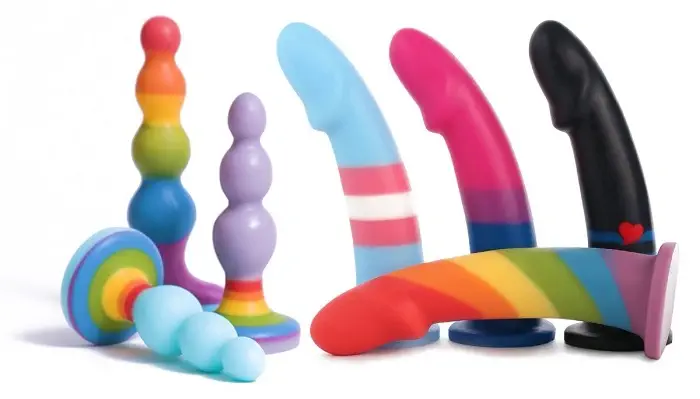 How are dildos used?
I like trying new things, and I'll admit I was a bit skeptical when I tried it for the first time.
The feeling was scary at first, but once I got the hang of it, I couldn't imagine a world without it. My girlfriend too is delighted with it.
Ladies, think of a dildo as a dick on the go. Guys, think of it as a wingman – it never lets you down.
How a dildo is used will depend on how far you are willing to go. Ladies can use it as a replacement when their man is not around.
It can be used for vaginal penetration or rubbing the clit. Regarding lady to lady action, strapped dildos are indispensable.
Guys, on the other hand, can use it for pegging, anal insertion or use it to stimulate their ladies before they load up.
Under-equipped guys can also use it to raise their self esteem.
Different types of Dildos
How you like your dildo can be compared to how you like your coffee. Whether it is black or white, it will all boil down to your personal preference.
There are different parameters to choose from. Below is a basic guide to popular dildos available.
1. Strap on Dildos
Missing a man in the room? Well, with a strap-on dildo, one can play the role of man and give your partner the organism of her life.
Strap on dildos are dildos that are worn usually using a harness. The harness usually comes in different variations depending on the fitting or feeling that the user desires.
The dildo normally attaches itself on the harness by either use of a magnet, click or using a built-in mechanism.
Once the dildo is strapped, it can be used for vaginal, oral or anal penetration.
2. Realistic / Mirrored Penis Dildo
This dildo is a major hit with people who prefer a realistic looking and feeling dick. Most are made of silicone to mimic the feel of a real penis and even colored to look like one.
Some even have veins and circumcision cuts coupled with sized balls to enhance its appearance and feeling.
Most of these dildos come with either a suction base or add-on enhancements to make sure it is compatible with a strap-on harness.
3. The Mystic Double Ended Dildo
The reason I like it to call it the mystic is because, how well this dildo performs will depend on how far you are willing to go with it.
It basically has penis tips on both ends of the dildo. This dildo can be used to penetrate two individuals at the same time or ladies can use it for simultaneous vaginal and anal penetration.
They can be made of glass, latex, silicone or rubber depending on whether its a rigid or flexible type.
4. Packing Dildos
A packing dildo as the name suggests is used to give the illusion that you either have a dick, or you have a big dick.
This type of dildo is popular with the transgender folks (women who have transformed to dudes) because they can use it to affirm their manhood to other people while it also acts as a play dildo when having sex with their partners.
5. Suction Dildos
I like to call this the hands-free dildo. It has a suction base which the user can use to stick either on a flat surface or a wall and ride it away.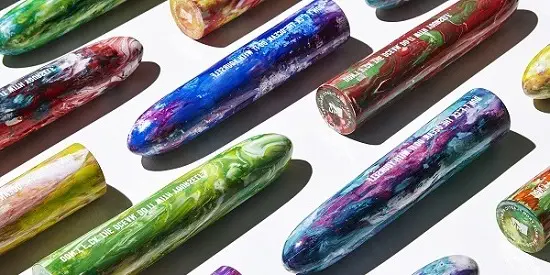 6. Anal Dildos
Not all dildos are designed the same, and not all are designed for anal penetration. Anal dildos have a characteristic wide or hooked base.
This is to prevent the dildo from entering deep into the anus and getting stuck. Anal sex toys designed to stay anally for a longer period are referred to as butt or anal plugs. These are variations of anal dildos.
7. Glass Dildos
I like to enjoy and explore new waters. While most dildos are made of rubber, silicone and latex, glass dildos offer a unique experience.
Glass dildos can be used when cold or heated up in warm water before it is used.
8. Monster Dildos
I have my own set of fetishes, but big isn't one of them. However, for ladies who love BBC (Big Black Cocks) or BWC (Big White Cocks), there are monster cock dildos to satisfy your craving.
These dildos can either be thick in girth of even up to 12 inches long.
9. G-Spot / P-Spot Dildos
These dildos have a curved or bent tip designed to stimulate either the girl's g-spot or the man's elusive p-spot.
It comes in a wide range of shapes and sizes
Conclusion
Guys, don't be afraid of trying new waters. You may be surprised by the outcome.
Dildos are a great asset to have around the home, with this guide, you will never go wrong with your dildo. Happy dildo shopping!