Driven by sextech's growing popularity, certain companies have, on occasion, tried to set themselves apart by claiming to outsmart the competition in how smart their products are.
By "smart," I'm referring to how what they're selling can be set to interact with special adult videos or games, is virtual reality compatible, or work in conjunction with a proprietary smartphone app for teledildonic, long-distance play.
But another selling point we've been seeing is that a toy takes a completely new approach to the oldest of sexual activities, providing users with a much more arousing experience than their own two hands could ever hope to provide.
Unfortunately, their pitches rarely deliver on their tantalizing promises. In fact, it's gotten to a point where sex toy reviewers like myself have come to greet these newer, better, more pleasurable products with a groan and an eye roll rather than excitement. Sexual or otherwise.
This is a shame because every now and again, a company actually does shake things up for the better, like with Lelo and their Sensonic-equipped F1S V2 power player sleeve masturbator.
➡️ Check the Current Price of the Lelo F1s V2
Looking at Lelo's F1SV2
Superficially, the F1SV2 looks like pretty much every other toy of its type: an innocuous cylinder the penis-equipped person inserts themselves into.
But inside is where things get interesting. Though enjoyably obvious when trying it out–as it feels like no other sleeve masturbator I've tried–to understand how Lelo has managed to deliver on their marketing promise that the F1SV2 is the "next generation of the ultimate pleasure toy," I first need to talk about how other companies are engineering these types of toys.
Basically, they're using motors directly. While this frequently does the trick in the penis-pleasuring department, this approach can also feel rather mechanical.
Instead, Lelo's F1SV2 uses a set of motors to generate something akin to sonic waves for a more organic, natural experience. A system they've been perfecting since the release of their Sona masturbator, which they say is the, and not just their best-selling sex toy.
And to assist with this, the F1SV2 is equipped with ten different sensors that wirelessly transmit their data to the toy's companion smartphone app so users can see what's going on and help them maximize their experience in real time.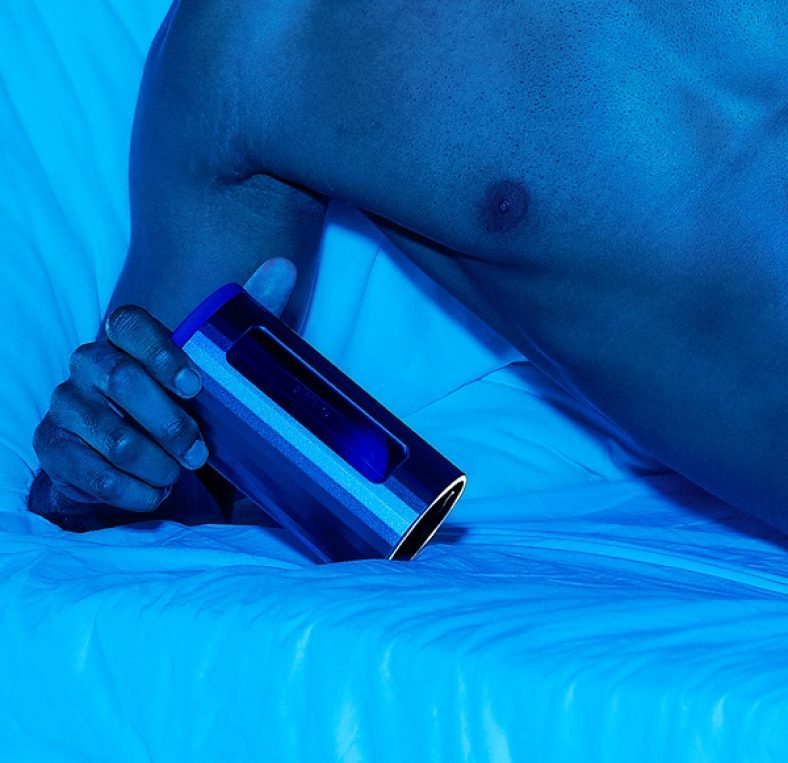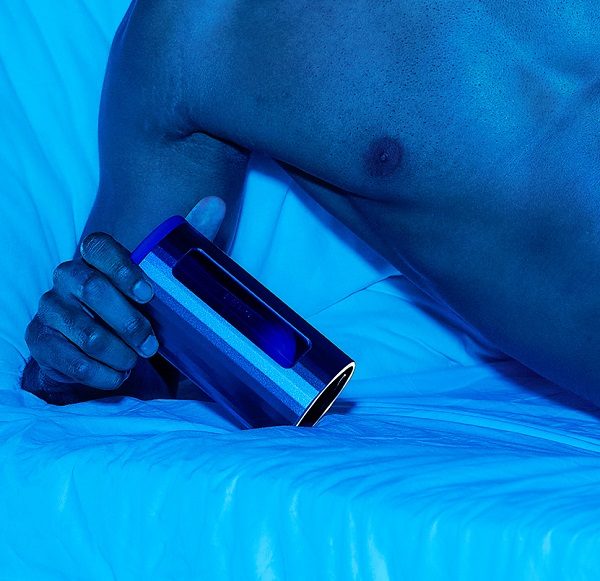 What else Lelo's F1SV2 has going for it
Another of this toy's selling points is Lelo's trademarked Cruise Control feature, that's designed to prevent unexpected, and mood-killing, power-loss interruptions even as the F1SV2 is being put through an excessively vigorous workout.
The F1SV2 comes with four pre-installed vibration modes and seven patterns—adding up to 28 different ways to use it.
Combine this with the F1 app, available for iOS and Android smartphones, and there's practically no end to how much fun you can have.
If power is what you're looking for in a sleeve masturbator, the F1SV2 may be what you've been waiting for, as its turbocharge feature significantly boosts the toy's overall intensity.
Back to the differences between it and other smart sextoys, the Lelo app doesn't allow for immediate adult video or game interactivity or syncing up for mutually shared, long or short distance, control with any other toy.
I put immediately in invisible quotes as Lelo offers their own iPhone or Android Software Development Kit (SDK): so if any of you have the programming chops to handle it, nothing is preventing you from using it to assemble your own app.
Plus, if interactivity is your cup of tea, they have an Open-Interface Performance Console for anyone eager to combine their F1SV2 with a favorite game or video for an extra-added level of erotic immersion.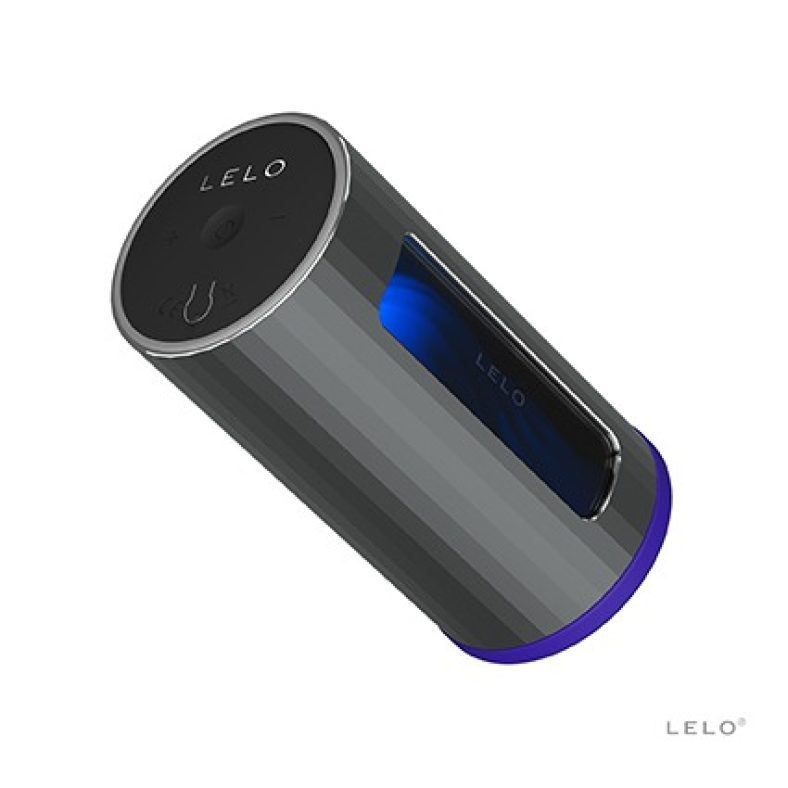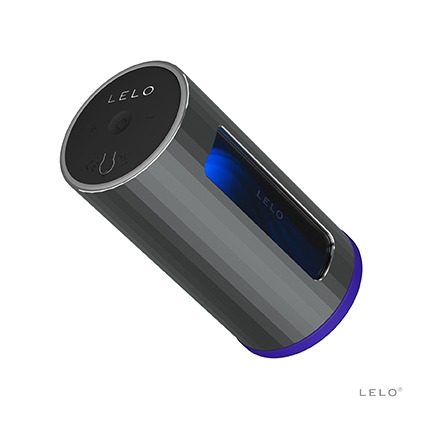 Dimensions, weight, and charging
The F1SV2 is 5.6 inches long and 2.8 wide–or, I should say, in diameter, and within that, its insertable length is 4.3 inches.
Lelo even provides the toy's girth measurements, which they label as 5.07 inches at rest to 5.9 max.
Weight-wise, the F1SV2 is 285 grams or 0.62 pounds, making it pleasantly light and comfortable to use.
To charge it, users first have to lift a tiny flap at the end of the toy, revealing a standard female port. Next, insert its included power cord jack and the other end into a USB port or power supply.
Because of its smallness, this flap can be tricky to find and open but prevents any excess moisture from getting into its delicate mechanisms.
Fully charging the F1SV2 takes two hours for the same in playtime or an insanely long 90 days while in standby mode.
Controlling Lelo's F1SV2
Next to its charging port are the F1SV2's control buttons. The middle is to turn it on or off or put it into standby, Bluetooth mode to connect to the companion app.
To the left, marked by a plus sign, is where you increase its vibes with a negative on the right for decreasing them.
To put it into standby and so it won't unexpectedly turn itself on, push both buttons for five seconds.
Pairing the F1SV2 just requires pressing its power button for three seconds, after which it should easily connect to the F1 smartphone app.
In retrospect, I shouldn't have mentioned using the app under controlling the F1SV2 because, as far as I can tell, you can't. Yes, you can see a range of information about it, such as the directions it's moving in addition to temperature and so forth, but apparently, there's no option to operate the toy itself.
This is more than a little bizarre, more so in light of how competing sleeve masturbators let their users do everything from controlling their toys to making and then sharing their own customized vibrating playlists.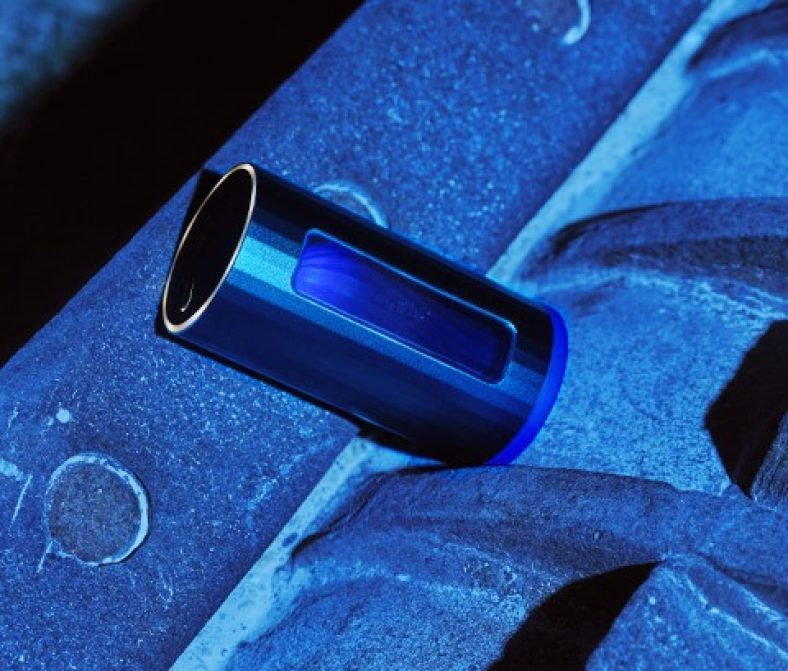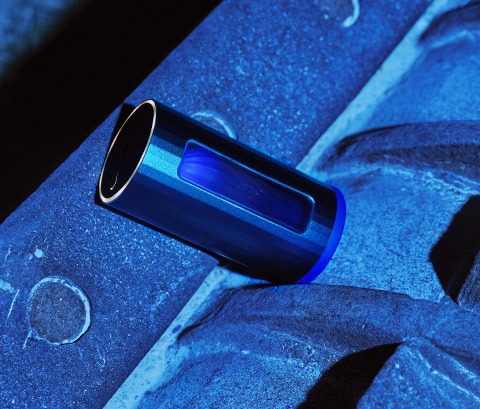 Cleaning and storing Lelo's F1SV2
After you've had your fun with them, sleeve masturbators are somewhat known for how problematic cleaning up afterward can be.
In my experience, I've had toys that seem to require a NASA research lab to extract the inner sleeve with more time and effort to put the blasted thing back in.
Fortunately, Lelo's F1SV2 isn't that bad. However, it is somewhat unusual because you never remove the sleeve from the toy and instead have to rinse it with warm water, spritz in some of Lelo's Toy Cleaner, or a mild antibacterial soap, rinse again, and then dry it with a lint-free cloth.
Leo also recommends using a swab to get into its smaller cracks and crevices and avoid using everything except their own cleaning solution or warm water.
In all fairness, I'm not too sure how I feel about this. The non-removable sleeve, I mean, like the rest of it, is pretty standard for silicone sex toys since keeping them as clean as possible is the best way to prevent irritation–which can sometimes lead to nasty infections.
So an integrated, non-removable masturbator, particularly one with those aforementioned nooks and crannies, makes me hesitate before using it due to how labor-intensive swabbing it out could be.
What comes with Lelo's F1SV2
With the toy itself, you get its USB charging cord, instruction manual, and a one-year warranty card.
That's another sort of puzzlement as, at the risk of repeating myself, other sex tech companies give you things like storage bags, Quick Start Guides, and so forth.
The box, too, is simple cardboard, so it more than likely will get pretty banged up over time, versus how products from Lelo's competitors come in handsome, sturdy, and attractive packages.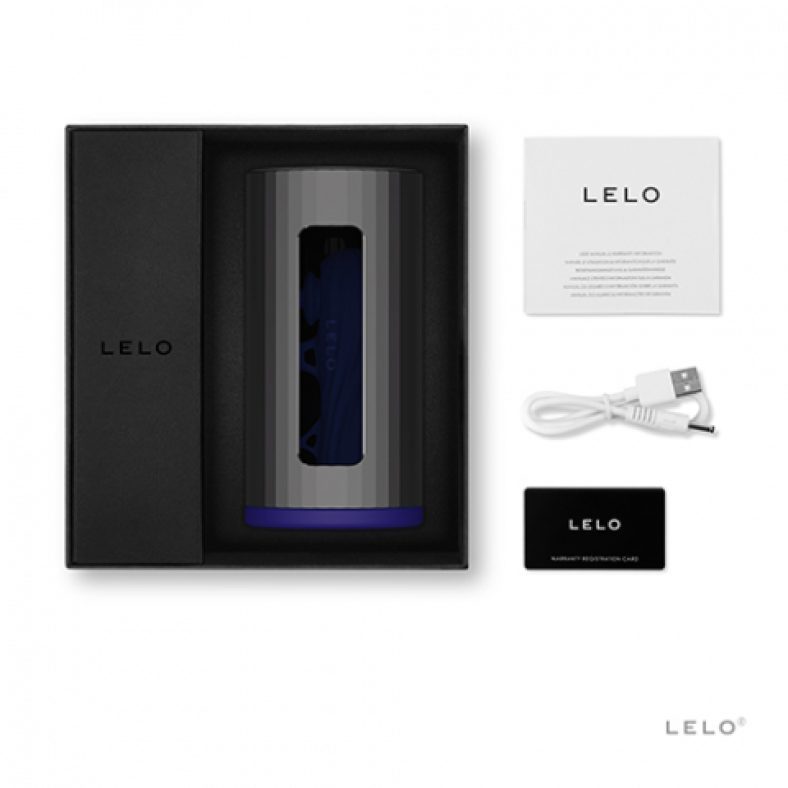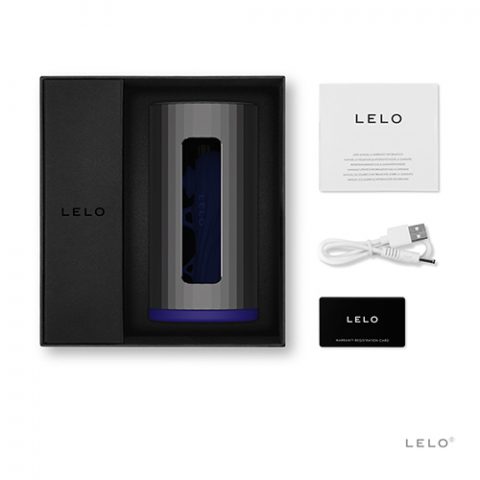 On Lelo's F1 app
In their favor, linking the F1SV2 to its app is simple. At the same time, I have to say the process may not be entirely seamless as I had to try a couple of times before the toy began successfully communicating with the app.
Which comes in your usual Android or iPhone variety–and that's all. Maybe, sometime in the future, Lelo will give us a desktop version, but until then, we'll have to settle for smartphones only.
Pros:
Sonic pulse technology provides a very lifelike feel
Extra powerful for intense sensations
Internal sensors provide valuable information
Lightweight, so won't strain wrists or hands
Companion app is fun to use
SDK kits available for at-home programming
Cons:
App does not control the toy
Cleaning can be tricky
Few extras included with it
Short sleeve length may be an issue for some users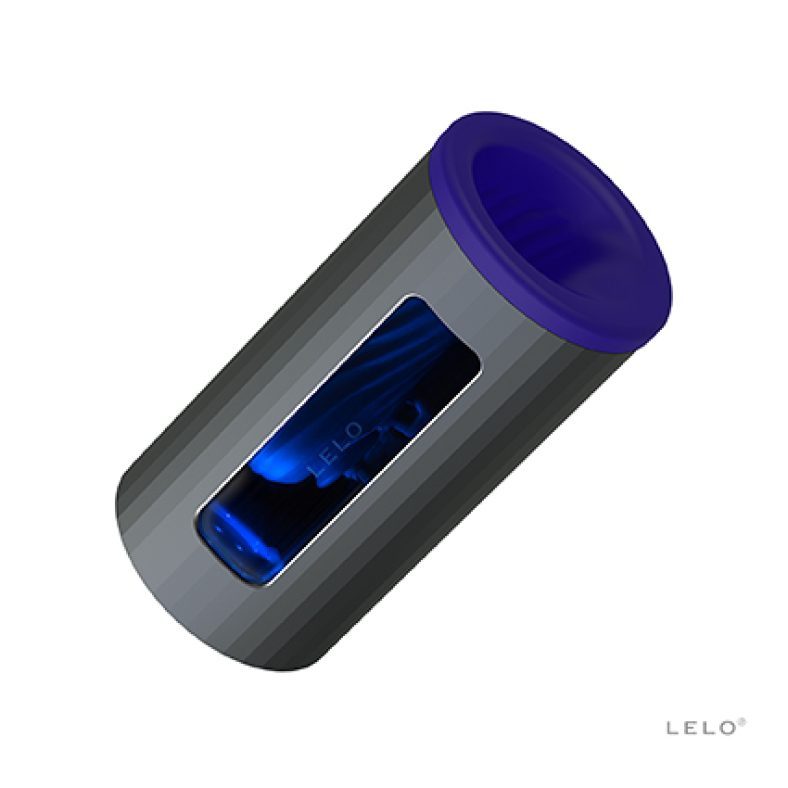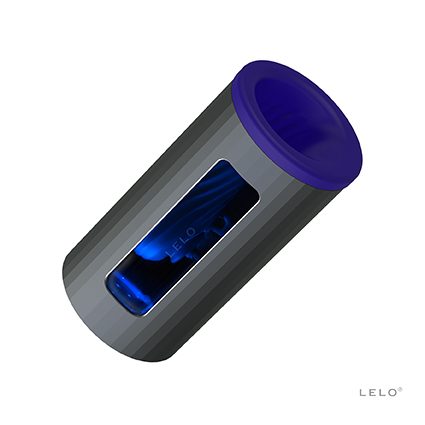 The verdict
Looking back on all its pluses and minuses, I'd have to say that while it has some troubling issues, the Lelo F1SV2 remains an excellent sleeve masturbator and if you can afford it's noticeably high sticker price, it's well worth picking up.
Before leaving, I'd like to address a few things to consider. Beginning with how the app is a one-way street, where you can see what is going on with the toy but aside from your own hands can't do anything about it.
As I said, this was a bizarre decision by Lelo's as other smart masturbators, with a few rare exceptions, let their users do everything except perhaps have their toys make breakfast in the morning.
I also brought up an issue in my cons: the F1SV2 is a bit on the short side, with its interior length coming in at barely four inches.
Not that size matters, because it never does, but if you're longer than that, the F1SV2 may not be able to comfortably or especially pleasurably reach where you want it to.
And, who knows, maybe length isn't what you're looking for in sleeve masturbators. If this is the case, then Lelo's F1SV2 might be ideal as its sonic technology honestly does feel pretty gosh-darned close to the real thing–and might even be a toy you'll fall … maybe not in love but most assuredly in mad, passionate lust with.
Either way, you've got to hand it to Lelo for building us a toy that for once lives up to its "next generation of the ultimate pleasure toy" moniker by demonstrating sextech smarts don't have to be interactive to be enjoyable.