Lovense vs Kiiroo: Should You Buy Onyx and Pearl or Max and Nora?

Teledildonics are the future of long-term relationships.
Phone sex is simply pointless when you can have synchronized pleasure via the internet.
On the other side, the utility of an integrated pair of toys is unlimited: both in long distance and short-distance relationships.
Ever since Lovense introduced its first product line, and Kiiroo followed, these two brands are leading the teledildonic industry. We are here to find out which brand takes the crown.
There is no other way to say it, Kiiroo and Lovense have really changed how sex toys are utilized.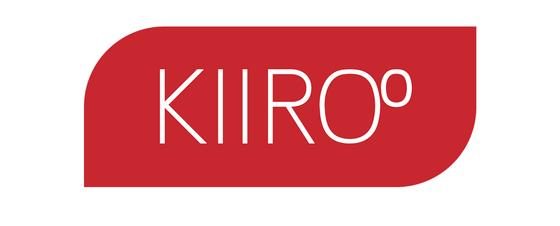 These brands have both come up with some top-of-the-line toys for both him and her.
What's more, smartphone connectivity allows you to share your experience with your partner whenever you are out of town, or maybe in town but looking for some fun.
Now you can have intimacy in a long-term relationship, play with cam girls or even go solo with this product line.
There is a growing collection of VR porn which is integrated with your toy, materializing all those fantasies! Sensors on the inner lining of Onyx and Max and on the outer surface of Pearl and Nora really make them the stuff of dreams.
If you want to make the perfect purchase decision, here is a comparison between the product pairs by Lovense and Kiiroo.
To ensure you don't get counterfeit or defective products, NEVER purchase any sex toy from Amazon or Ebay. I strongly recommend that you order only from trusted and authorized dealers or official stores, like the ones mentioned in this post. Stay safe and have fun! 😀

>> Click here to learn more or use the discount code "Fun10" to get your Kiiroo Couple Set with -10% OFF <<
>> Click here to learn more or order your Lovense Max & Nora Set now!
The best teledildonic masturbator: Lovense Max vs Kiiroo Onyx
First, let's bring Kiiroo's Onyx and Lovense Max on a head to head.
Both brands use patented technologies, enhancing the utility and the pleasure of their masturbators, there is a lot more going on inside than what meets the eye.
The Max has a textured inner sleeve which makes it very realistic, but the air suction technology is Lovense's crown achievement.
This air pump is a revolutionary new technology for male toys.
It creates a suction that you can actually alter and personalize, and it really makes the masturbator feel like the real thing when in use.
Even the vibrations on this masturbator have received the luxury treatment. The vibrations waver and ripple upwards, to give you the incomparable rhythmic pleasure you have always dreamed of.
The Max is a recipe for some an excellent tool that will help you make some amazing memories.
Where the Max excels at giving you the greatest pleasure, the Onyx aims at the perfect simulation of a vagina.
It really brings the sensations of intimate touch to a long-distance relationship. It tries to perfect the little things, from the texture of the inner lining to the inner width and pressure.
The Onyx features 10 concentric rings that squeeze in a rhythmic fashion. The motor is very strong and amazing for long-term use.
The Onyx is quieter of the two, the squared shape gives you a better grip, but the star of the how is its whopping 140 strokes per minute. That translates to 2.5 strokes every second!
The Onyx comes with a packet of lube in the box while that's not the case for the Max.
However, the max gives you the added benefit of being splash-proof. Don't submerge it into the pool or bathtub, but feel free to bring it to your morning shower.
Both products can be synchronized with the respective G-spot vibrators for your partner.
Use them together, and you can share control of your toys.
Though you get speed settings on both devices, the Max also gives you added settings for the air suction so you can really personalize the feel and you can modify it according to your mood.
The Max has another trick up its sleeve. Pair it with your smartphones, and the Max synchronizes with the rhythm of your music. When she's not around or when you want a go for yourself, certainly try this exciting new trick.
The best teledildonic G-Spot vibrator: Lovense Nora vs. Kiiroo Pearl
There are more and more sex toys for her appearing in the market and for the past couple of years, there is a rise in the number of products that offer integration with your smartphone.
If you are talking quality and pleasure, the Pearl by Kiiroo and the Nora by Lovense are definitely going to stand out among other G-spot vibrators.
But since we are talking about integrates sex toys that you can use as a couple, these two products are in a field of their own! The Pearl comes in at just under $100.
This meticulously designed product is constructed with a hypoallergenic material. The texture may require lube for use, but the silicon and plastic material is body safe.
It too has a one-year warranty, the price is just about the same, but it stands out in a number of ways.
The moving rabbit head is definitely a plus. This, in addition to the vibrator, makes it easy for you to maneuver your vibrator into every hidden nook and cranny and locate the G-spot.
Both products are composed of ABS plastic and silicone which means they are soft and comfortable for prolonged use, but if you are having a play date with your long-distance partner, the Nora has you covered with its longer 2-hour battery life.
At under five inches, the insert length of both these products is just about the same.
Both products have touch sensors around the shaft which detect contact with the body and vibrate in those areas.
It does sound great on paper, but that doesn't come close to the difference it makes. If you are using your tool with a partner, you can always let him control the vibrator via the Bluetooth technology.
The vibration intensity settings are a plus. At the maximum, both devices get pretty aggressive, so that's one thing you don't need to worry about.
Though both products are waterproof, it is the Nora which is completely submersible. You are encouraged to make this your companion in your morning bath or shower.
The design is another department where the Nora and the Pearl differ. The Nora is essentially a pimped-up rabbit vibrator with a fantastic set of tricks and tools.
The rotating head will find every nook and cranny and hit your G-spot with the force of Mother Nature.
Keep the rotating head on, and it gives you a better experience than most vibrators. Both the vibration and the head movement are adjustable. The arm is an added bonus.
This flexible appendage adjusts itself perfectly at the clitoris, and the vibration makes it a blindingly awesome thing to use.
The Pearl 2 is a more classic shape, with a curved design. But it has sensors which vibrate on contact.
Knowing their location can help you maneuver it around till you find the golden spot, but that maneuverability is not nearly as easy or effective as the Lovense.
Quite a few users complain that though this product is advertised as a G-spot vibrator, it falls short in that area.
Turn the vibrator on, and the pros list grows longer before your eyes! The minimalistic design is for everyone's taste.
You can twist it, turn it, squeeze it and move it up and down and even bury it if you want to.
Conclusion and Verdict
After going into detail over all the factors the make, both masturbators, and vibrators purchase-worthy products, it is important to dwell into the interface and the interactive quality of these products.
If you are considering making this purchase, you are most likely to be a couple who want to play even when at long distance!
The Lovense product line gives you a bonus feature by allowing you to have amazing long distance and real-time sex thanks to its Lovense Remote app for iOS and Android. It is light-years ahead of Kiiroo's FeelConnect app in terms of fun and options.
Thanks to his, you can also replace the Nora with the Lush for the sake of variety. This bullet vibrator packs quite a punch, and it will make a worthy addition to your arsenal. This certainly makes across-the-board compatibility a blessing from Lovense.
Both products have long distance control and local control, and both of them excel at integrating your toy with video chat.
You can give off control of your toy to your partner. What the Kiiroo doesn't have is an intelligent playback.
If you are into that sort of thing, consider the Lovense products. Integrated smart sex toys are all the talk.
Where the Lovense introduced the idea of the two-way interactive sex toys, Kiiroo has also managed to make its mark.
There are pros and cons to both these products, buying either one of these will leave little room for disappointment, but if you want the safest bet and the surest investment, the Lovense Max + Nora take the advantage in terms of durability, features, quality, and interface.