The Lovense Lush is a toy that should need no introduction.
This two-part g-spot vibrator quickly became a darling of the cam model scene, creating infamously powerful orgasms for its users and giving them a chance to create names for themselves in adult entertainment.
The almost unbearably intense orgasms created by the Lush series are famous.
Lovense has a wide variety of other adult toy products on the market now, including one of their latest updates, the Flexer g-spot and panty vibrator.
Differing from most panty vibrators with an interior piece and an actuated come-hither movement, is it enough to dethrone the Lush as the queen of grocery store orgasms?
Find out!
Lovense Lush 3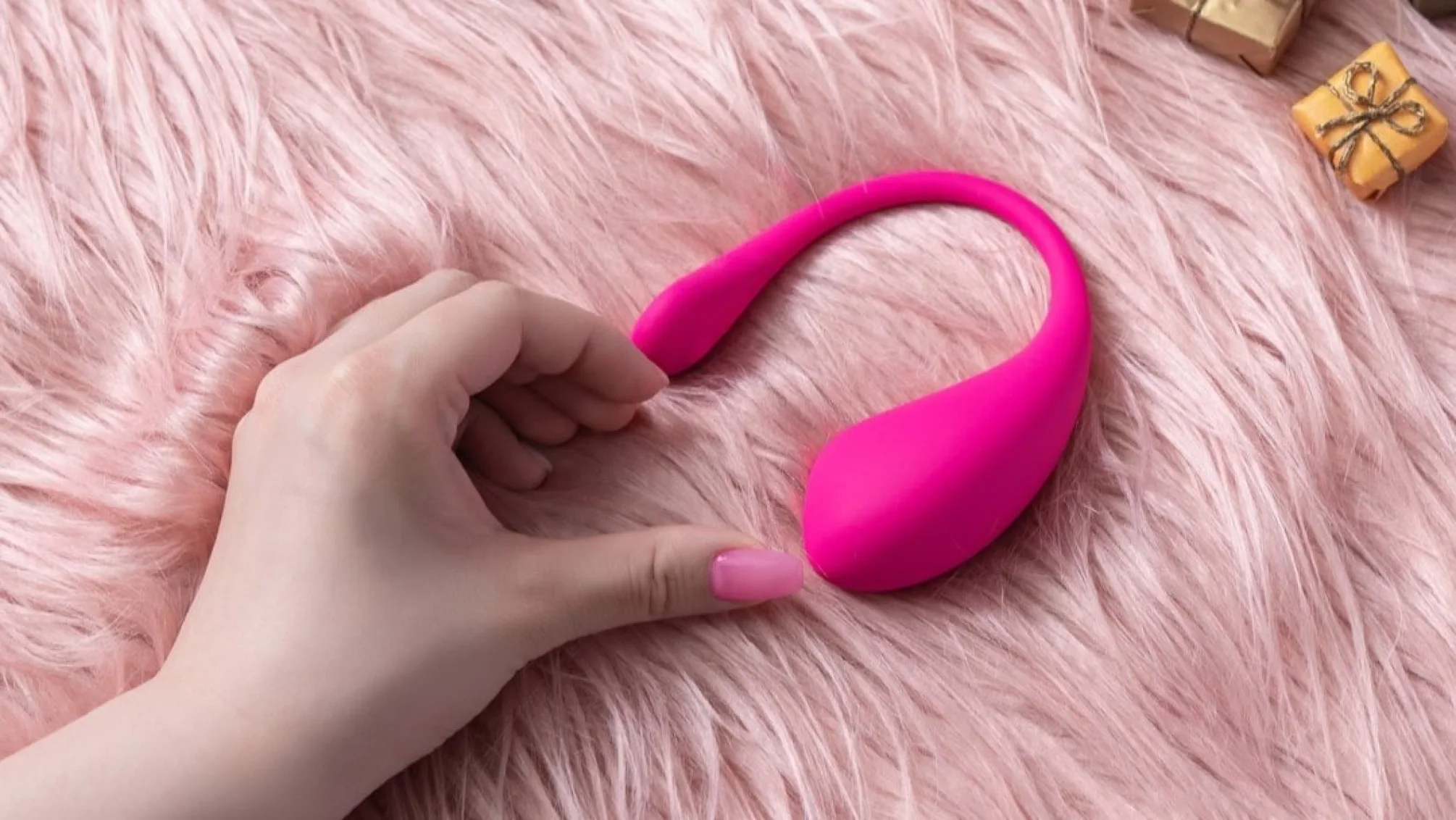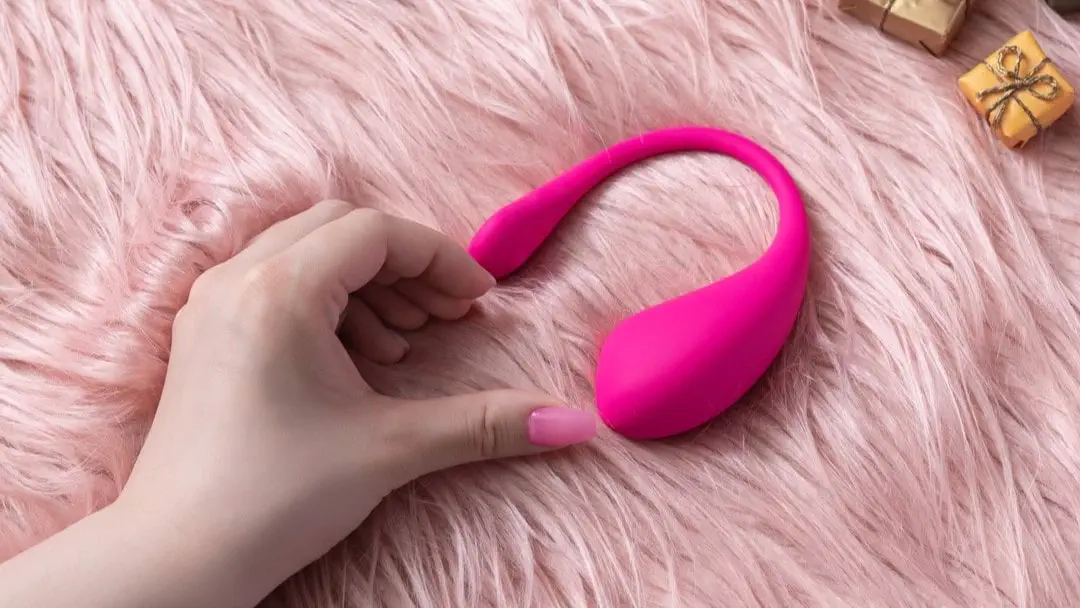 The Lovense Lush 3 is the third-generation version of the Lovense company's flagship product, the Lush g-spot vibrator.
With Lush's successful Indiegogo campaign in 2016, it became the first Bluetooth-enabled g-spot vibrator that had a solid connection in almost every pose, opening amazing cam modeling possibilities.
With the Lush 3, a user is free to be part of her cam show, inviting tips from her watchers to get the chance to manipulate the control app of the vibrator.
If you're familiar with internet-enabled sex toys at all, probably the first one you think of is Lush, from its dramatic online videos of cam models convulsing in pleasure, with a distinctive pink tail visible between their legs.
Lush's trademark image is near-mindless pleasure, and it had that image from the very beginning.
But Lush has many more options for its use that have been explored since those videos hit the internet.
With a nearly 30-foot radius for its controls and a nearly inaudible 43 dB sound (roughly the same as a cat purring), the Lush 3 is the most discreet vibrator available, and one of the only ones ever designed that really lives up to the promise of undetectable discreet play.
Features
The Lush 3 has a distinctive double teardrop shape. With a distinctive shape sitting inside, it uses its flexible tail to anchor itself against the user's body, making sure that it has a strong grip at all angles.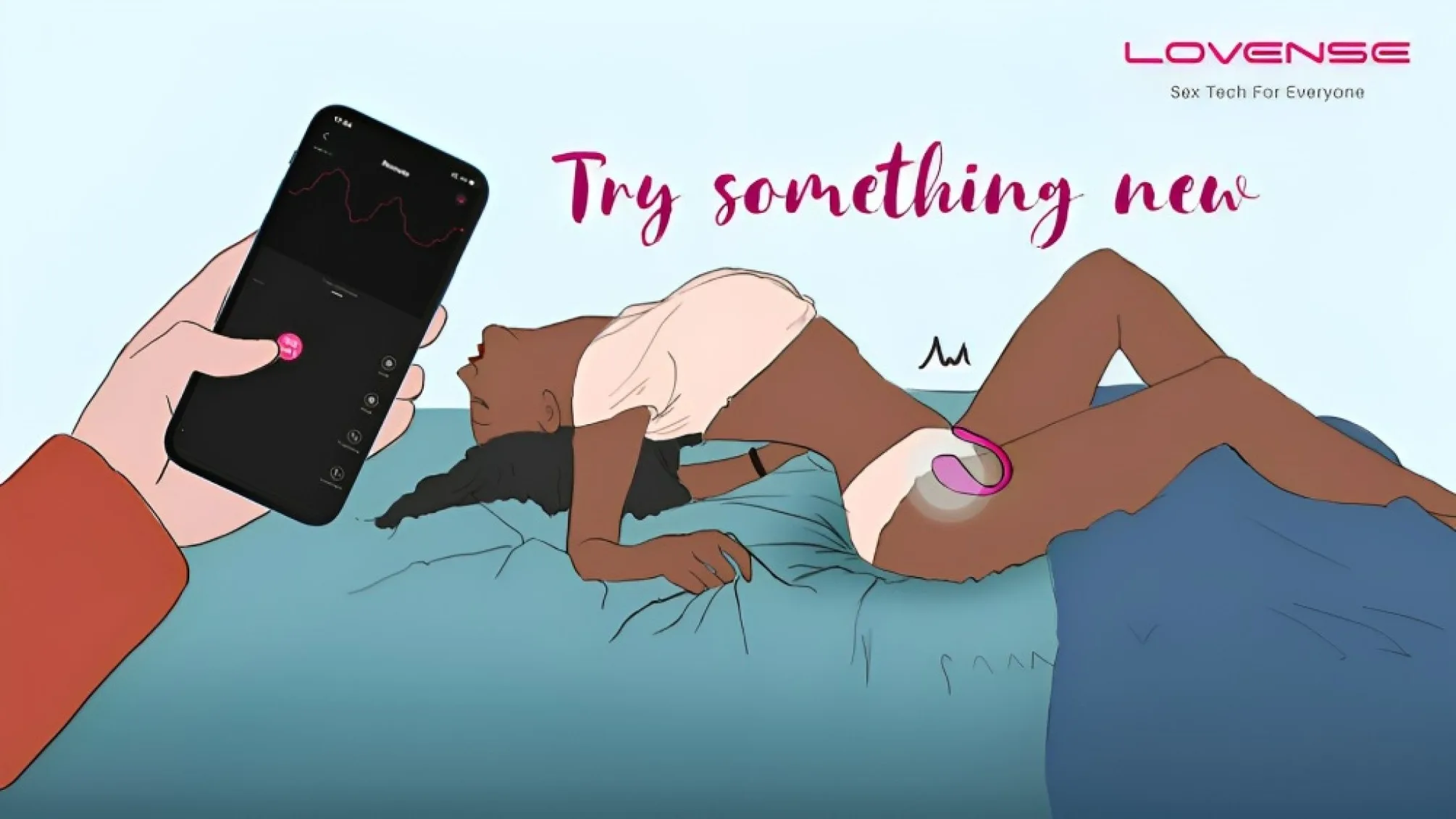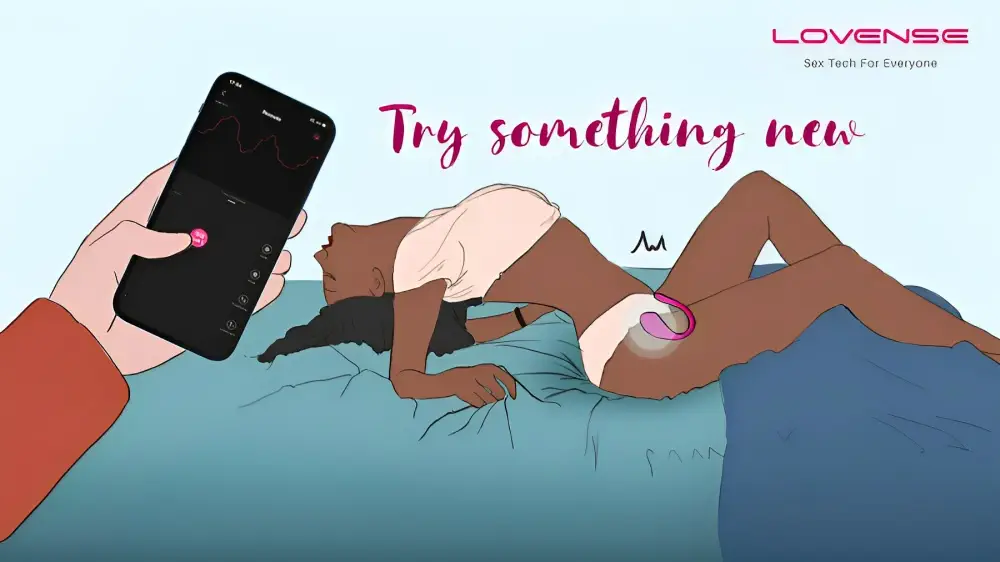 Unlike many other g-spot vibrators, the Lush is exclusively controlled by its app control. The Lush is IPX7 waterproof and has a strong 4.5-hour life in between charges through its magnetic charger.
Quiet and powerful, its motor keeps it humming through that entire battery life, and the Bluetooth connection can allow either a customized, self-designed program to be run, or give your partner discreet remote control of your pleasure.
If that sounds exciting or enticing, the Lovense Lush 3 is likely either on your shopping list or in your drawer already.
Pros
The world's most recognized remote-control vibrator
Rock-solid connection keeps the Lush operating through a lot of activity.
A necessary accessory for any webcam model.
Discreet public play becomes a real possibility with its 43 dB motor.
Magnetic charger means the whole device can be wet without risking internal damage.
G-spot design gives some exceptional orgasms.
Cons
Not everyone can cum from g-spot stimulation. If you need clitoral stimulation to orgasm, this isn't the right toy for you.
One of the more expensive toys on the market
Can be too tight or too loose for some bodies. It's not really one-size-fits-all.
Lovense Flexer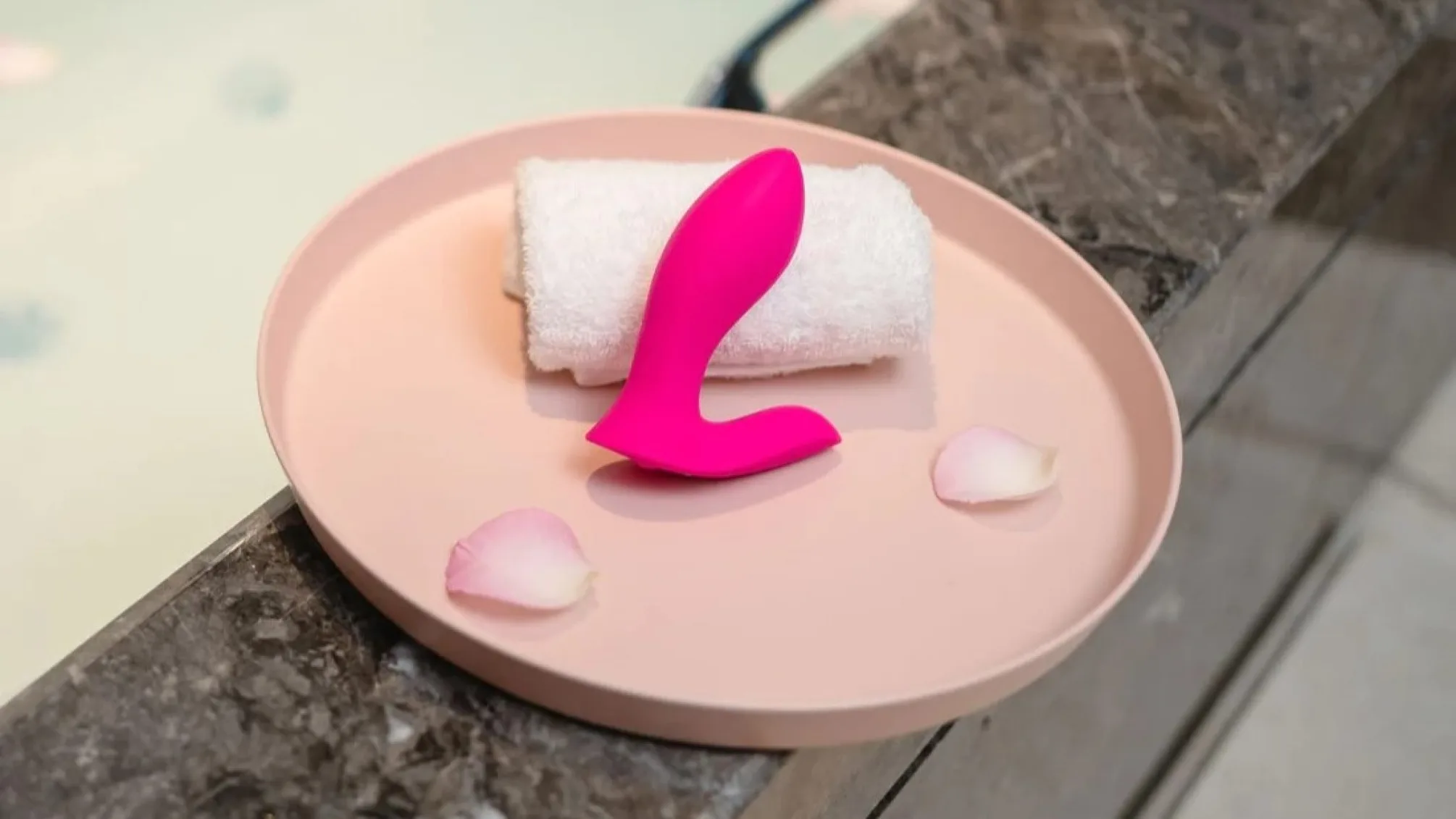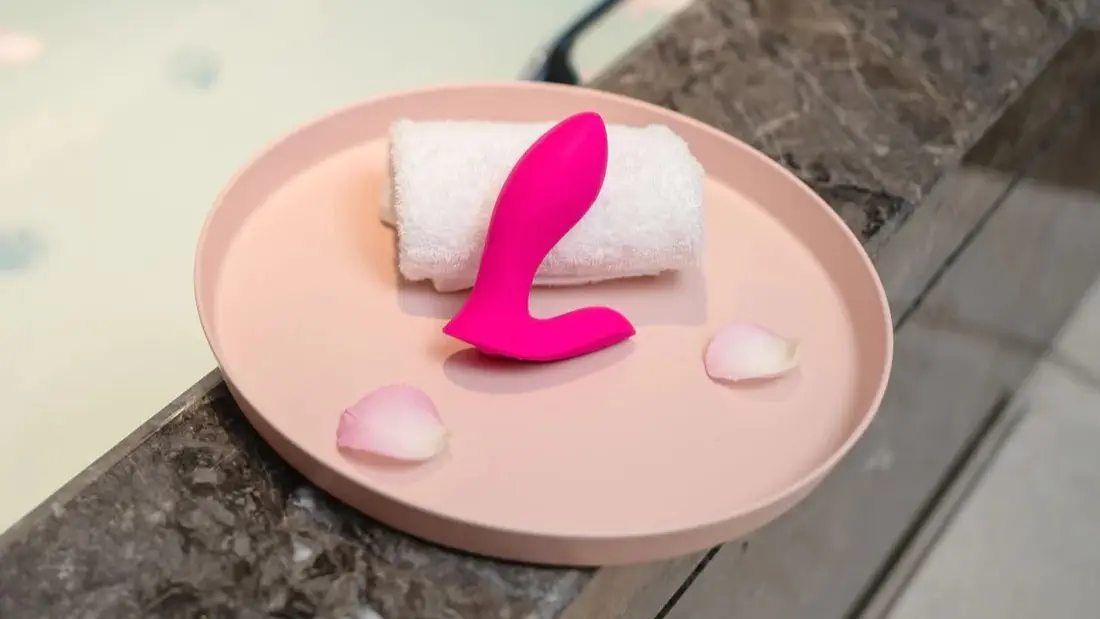 The Lovense Flexer is a different take on the internal g-spot vibration game, with the addition of some powerful external tricks.
It's sold by Lovense as a panty vibrator, but it's not just that either – with three separate motors for clitoral and g-spot vibrations and a proprietary "come-hither" movement that increases pressure and stimulation on both the inner wall of the vagina and the vulva area, the Flexer promises to combine the discretion of the Lush with some new tricks that Lovense has mastered over the time since the original Lush came out.
The G-spot stroking tip is one of the most important new features of this toy and makes it different from anything else in the panty vibrator class.
An amazing piece of design work, the sleek, smart pink curve of the Flexer has a great feel to it and its insertable end's curves are strongly influenced by the Lush as well, giving it a familiar feeling inside of you.
The additional clitoral vibrator arm is a new feature that helps to allay one of the most common criticisms of the Lush, that for those who are more interested in clitoral orgasms than in g-spot stimulation.
Features
The Lovense Flexer is a three-motor vibrator with two arms.
With vibrators in the tips of both arms, the selling point of the Flexer is the "come-hither" motion enabled by the new flexing motor in the joint of the device, letting you adjust through the app how much pressure is put on the inside.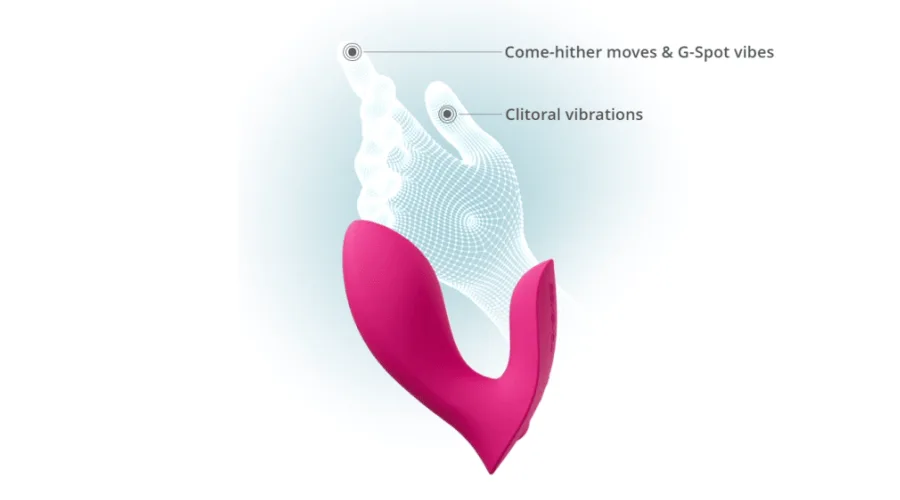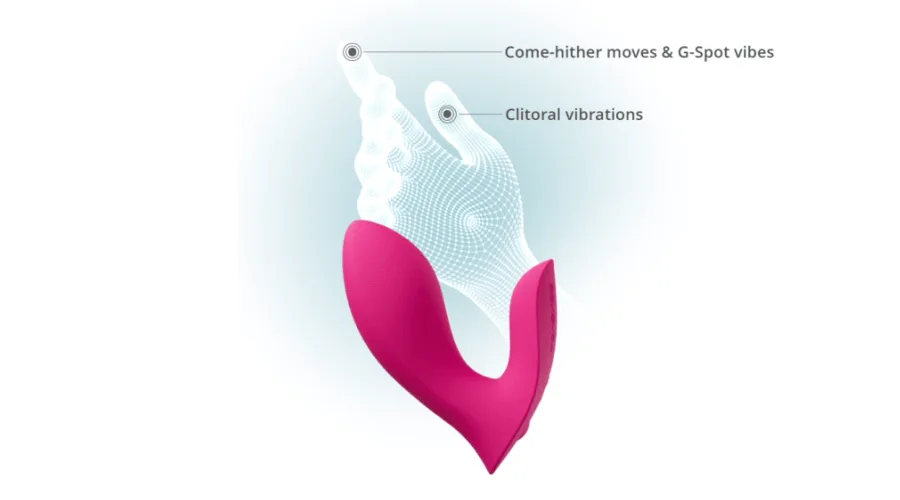 With the added pressure on the inside, the Flexer is a great option if the Lush doesn't quite do it for you.
However, the added machinery inside the Flexer doesn't come without its drawbacks.
The Lovense Flexer is a little more prone to breakage than the Lush, which has just one mechanical piece, the g-spot vibrator.
Also, because of the two vibrators and flexing motor involved in the Flexer, the overall device uses a lot more power than the Lush; its battery time is about a third of the older device.
If you're interested in longevity over any other concern, the Flexer is probably not going to be your bag, as it's only going to last through one or two cycles of use before it needs to go back on its charger.
Certainly, there's no putting it in and leaving it there throughout the day, the way that you could with the Lush.
Another drawback to the Flexer is that because of the outside vibrator, it's not nearly as quiet as the Lush.
Its smaller vibrators are also buzzier than Lovense's signature rumble, if this is a problem, that might be something to consider.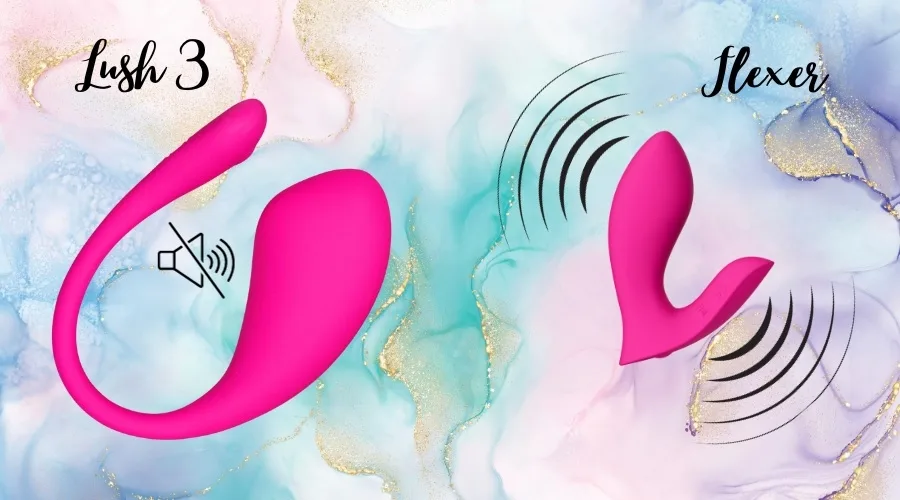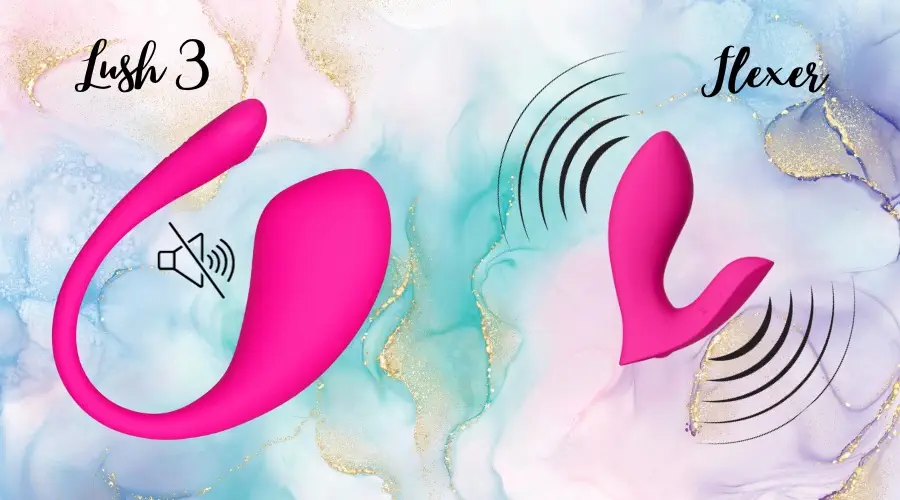 Pros
Come hither movement controlled by the app for a new experience.
Outside vibrator resolves one of the main criticisms of the Lush
Sensation of fingering is a new present for Lovense users.
Design is amazing, and it looks very artistic while also looking exactly like you expect a sex toy to look.
Cons
Much shorter battery life than the Lush – 1.5-2 hours vs. 4.5-5 hours
Additional mechanical complexity means more chances for it to break.
Multiple vibrators mean more noise. Not ideal for discreet public play despite packaging marketing.
Buzzy vibration doesn't feel as much like other Lovense toys. If you're looking for that signature Lovense rumble, it might be better to look elsewhere.
Head-to-Head
In the recognizability battle, lush wins hands-down.
With years' worth of visible recognition, the lush toy is one of the most recognized on the market and can be seen in many cam videos and porn videos on places like Pornhub and XHamster.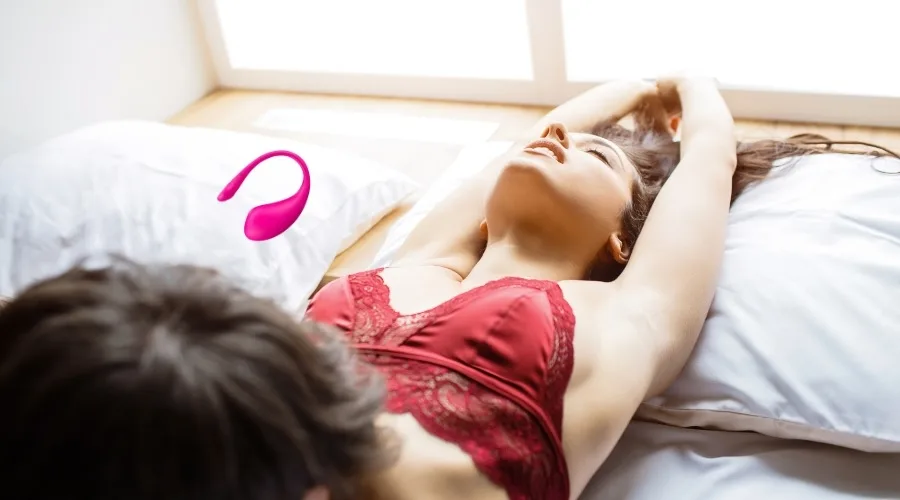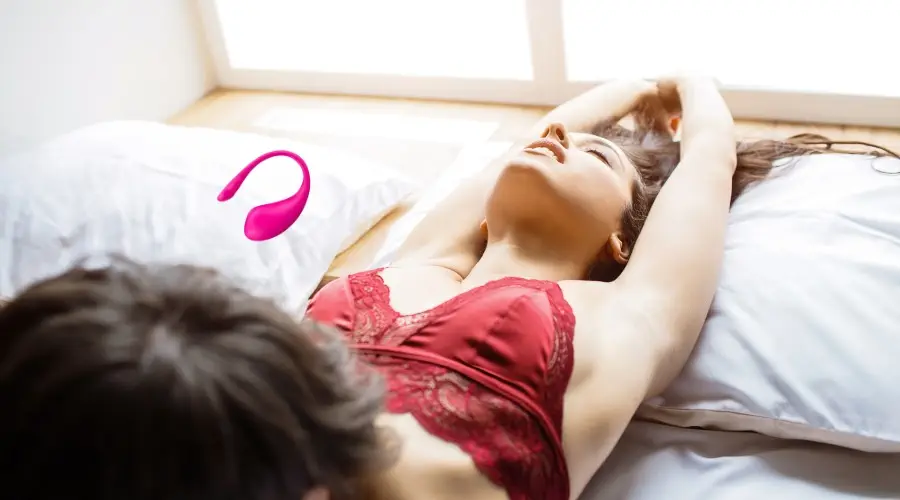 If you want to see a Lovense toy in action on your computer screen, you're probably going to be seeing a Lush. The antenna tail of the Lush is instantly recognizable.
The pink teardrop shape of the clitoral arm on the Flexer, on the other hand, is both a newer piece of gear, and more visibly like other panty vibrators.
For most women, Lush has the superior options for internal stimulation.
It has only one motor, the g-spot motor, which allows that to be bigger and more powerful than the ones offered in the Flexer, which share space with other motors and a battery large enough to power those motors for over four hours.
With that kind of setup, the Lush wins the raw horsepower competition.
Lush, by virtue of its mechanical simplicity, is also more durable than Flexer, which has more points that can break.
In reverse, however, the Flexer has greater versatility in how it uses its power, and the addition of clitoral stimulation from a dedicated motor is a huge boost for it.
If you're in the mood for something that will tickle you outside, not just in, the Flexer might be more of what you're looking for.
With all cases, it's seldom the raw horsepower that gets you going, but how you use it that's more important. If you think that the Flexer is more to your liking, that option might be helpful.
Discretion is entirely on the side of Lush.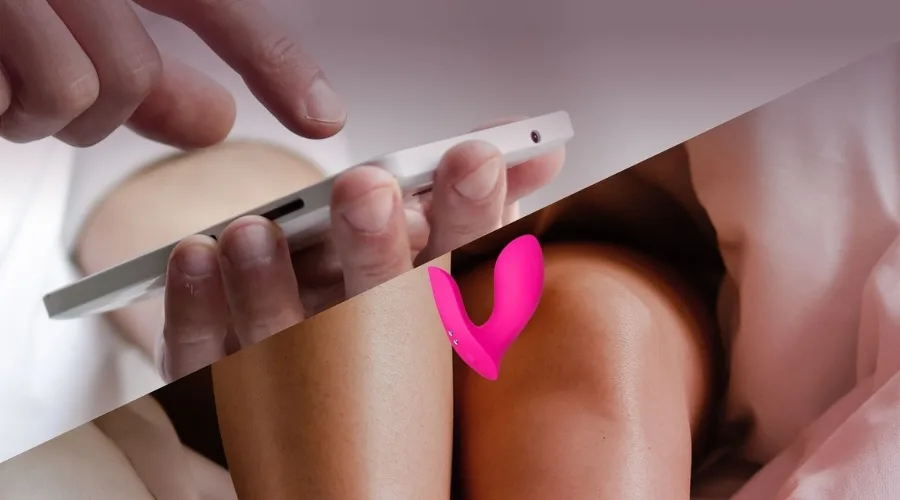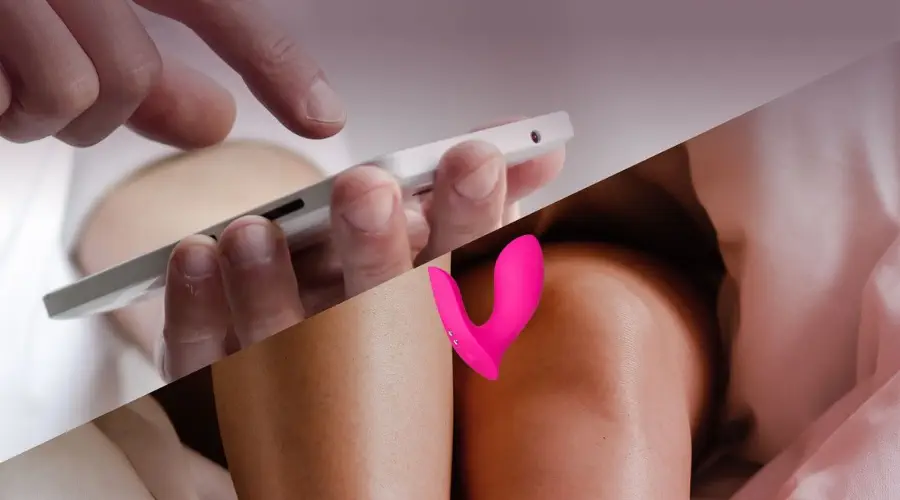 The external vibrator on Flexer, unfortunately, is quite a bit noisier than advertised, which makes the whole package harder to use for discreet public play.
If that's part of the charm of Lovense products for you, err on the side of the Lush.
If it's something you can take or leave or is more cause for fantasy for you than an actual thing that you're going to do, then whichever toy you prefer overall will be the better option.
Lastly, the Lush has a much stronger rumble to its vibration, versus Flexer, which is much buzzier.
Given that the rumble is one of Lovense's signatures, if you're less interested in a buzzing vibration, it might be better to stick with the Lush.
Otherwise, you might come away feeling disappointed with what you're getting out of it.
FAQ
What Kind of Lube is Best with Lovense Toys?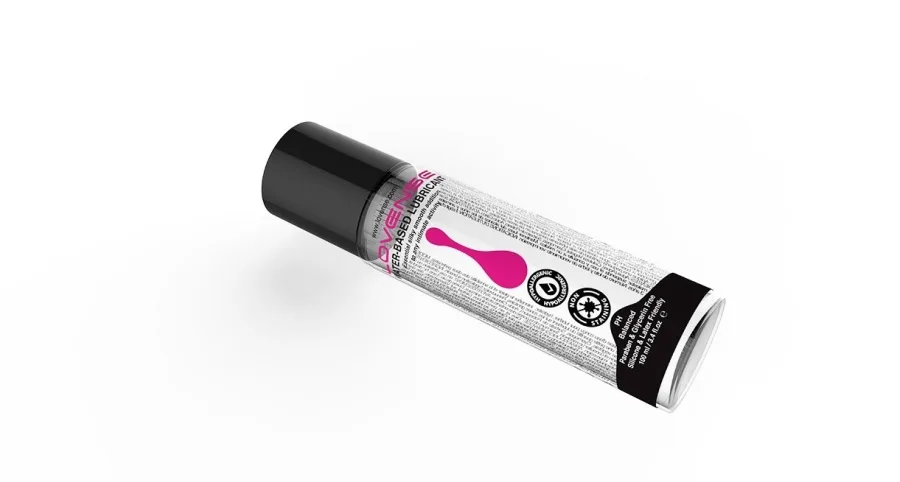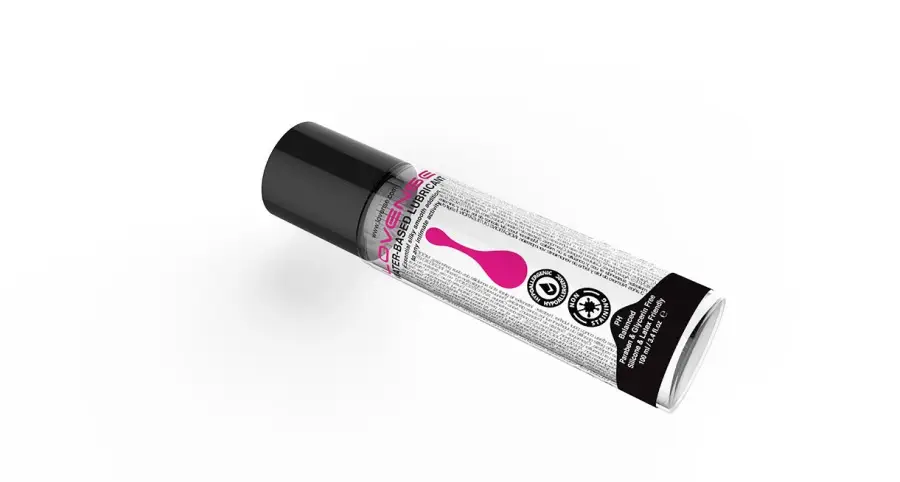 Lovense toys have a silicone body that is most compatible with water-based lubes. Silicone- or oil-based lubes will degrade a silicone toy over time. They are not recommended.
Can I use Lush or Flexer in water?
Lush 3 and Flexer are both IPX7 waterproof and can be used in a shower or a bath. But Bluetooth uses radio waves, which are easily blocked by water.
What does "IPX7 Waterproof" mean?
The IPX rating for water penetration measures how well a device is protected from penetration by both solid objects and liquids.
IPX7 rating means that a product can be submerged up to 1 meter in water for up to 30 minutes. An IPX7 device, like the Flexer or Lush, can be bathed with.
Verdict
Lovense is one of the most important and most relevant sex toy manufacturers out there.
Their toys are well-made, sturdy, discreet, and loved around the world for both short- and long-distance play, and an instantly recognizable part of the pleasure arsenal of both the average woman and webcam models alike.
If you're interested in sex toys, you probably have a Lovense toy on either your nightstand or your shopping list.
Lovense Flexer is the newest toy in their arsenal, and its "come hither" motion is a major part of why it was added, giving users some new options.
Lush, however, is our recommendation of the two. It's the flagship device in Lovense's sex toy lineup.
Lush has a solid and admirable 4.5-to-5-hour battery life, that should keep you going through almost any play session and in fact get through multiple sessions before needing a recharge.
It's a stalwart in collections where it appears, worth the premium price.
As a webcam model's tool, it's as indispensable as a 4K webcam: It's a mark of a professional who knows what she's doing.