The Lovense Lush vibrator can tickle your sweet spots well, but some of the alternative stimulators can blow your mind and take you to a whole other world.
Here's a list of alternate and auxiliary toys for you to consider:
Lovense Dolce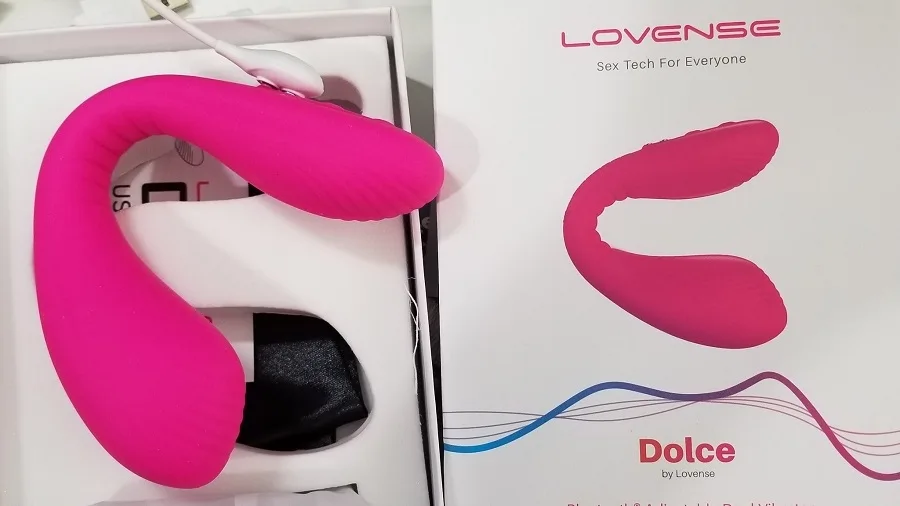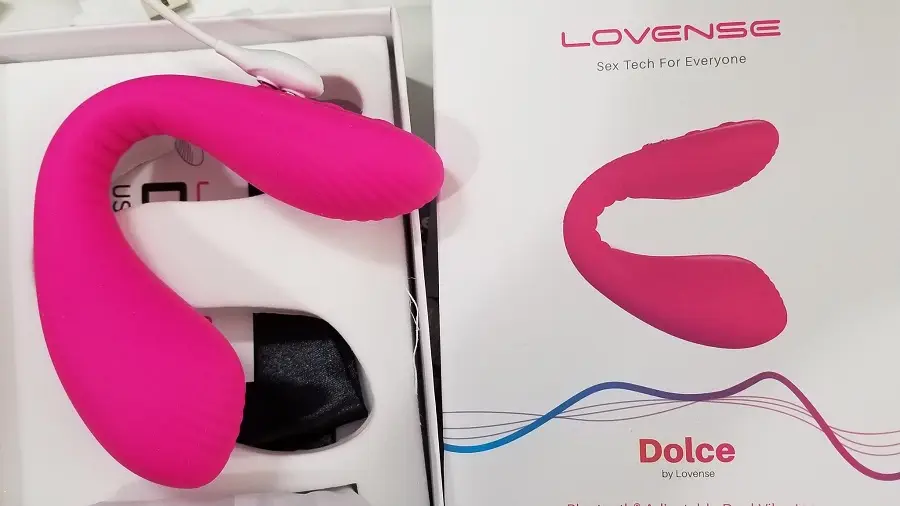 The Lovense Dolce covers all bases, and that's what makes it the perfect Lush alternative.
Just like with the Lush, the manufacturer designed it to give you simultaneous clitoral and G-spot stimulation.
However, the company went above and beyond by making both ends wide for a purely hands-free experience.
This device can fit inside you cozily and snug up to your clit while you lie back and feel the thunderous vibrations.
The Dolce sports two motors, one on each end, to give you a powerfully purrrfect experience.
The manufacturer describes the vibrations as being super-strong, meaning they can probably shake up your entire soul.
The model is crafted of silicone and built with a flexible neck to ensure that you get the fit you desire.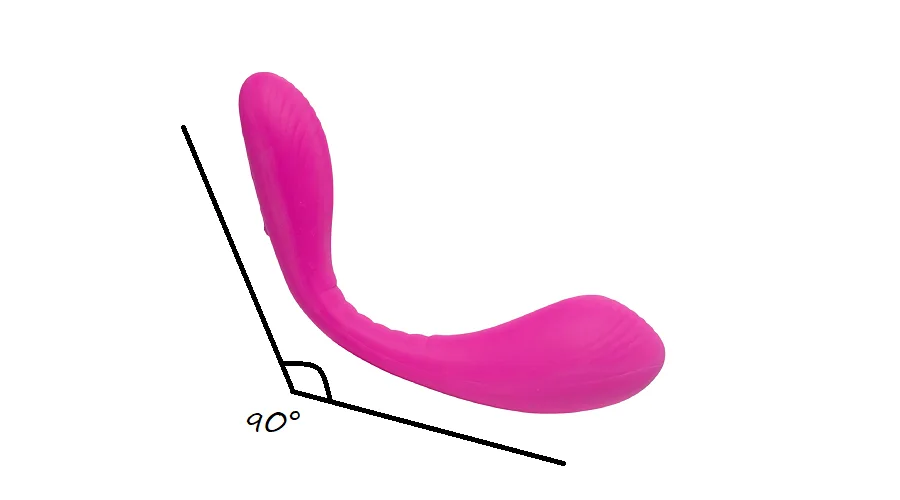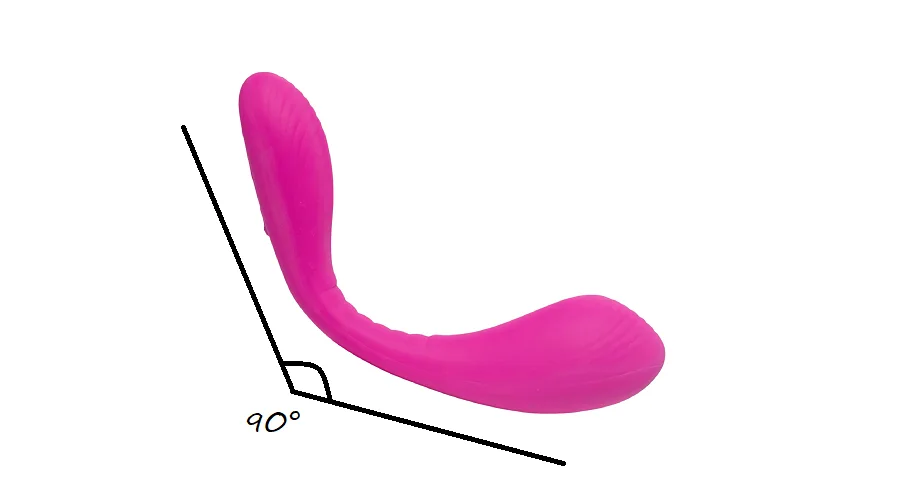 Furthermore, you never have to play alone. You can turn your Dolce into a remote-controlled device by downloading the iOS and Android-compatible applications.
PC connectivity is also available while using a USB Bluetooth adaptor.
You have the option to take a big splash with the Dolce and take it underneath the water for private "water sports" if you like.
It's IPX7 waterproof so that you can submerge it underneath the water in any bathtub or ocean. Play privately in the water, or get your mate to join in the fun.
This model's charging system is phenomenal because it gets a full charge in only a little longer than an hour.
You'll get two full hours of usage time and up to 240 of standby time on a single charge.
The Dolce delivers when compared to the Lush, and you will likely have a wonderful time with it if you make it yours.
Pros
Wide ends
Powerful dual motors
Remote use
Cons
Mediocre usage time
Not vastly feature-rich
Hand controls are hard to see at night
Lovense Ferri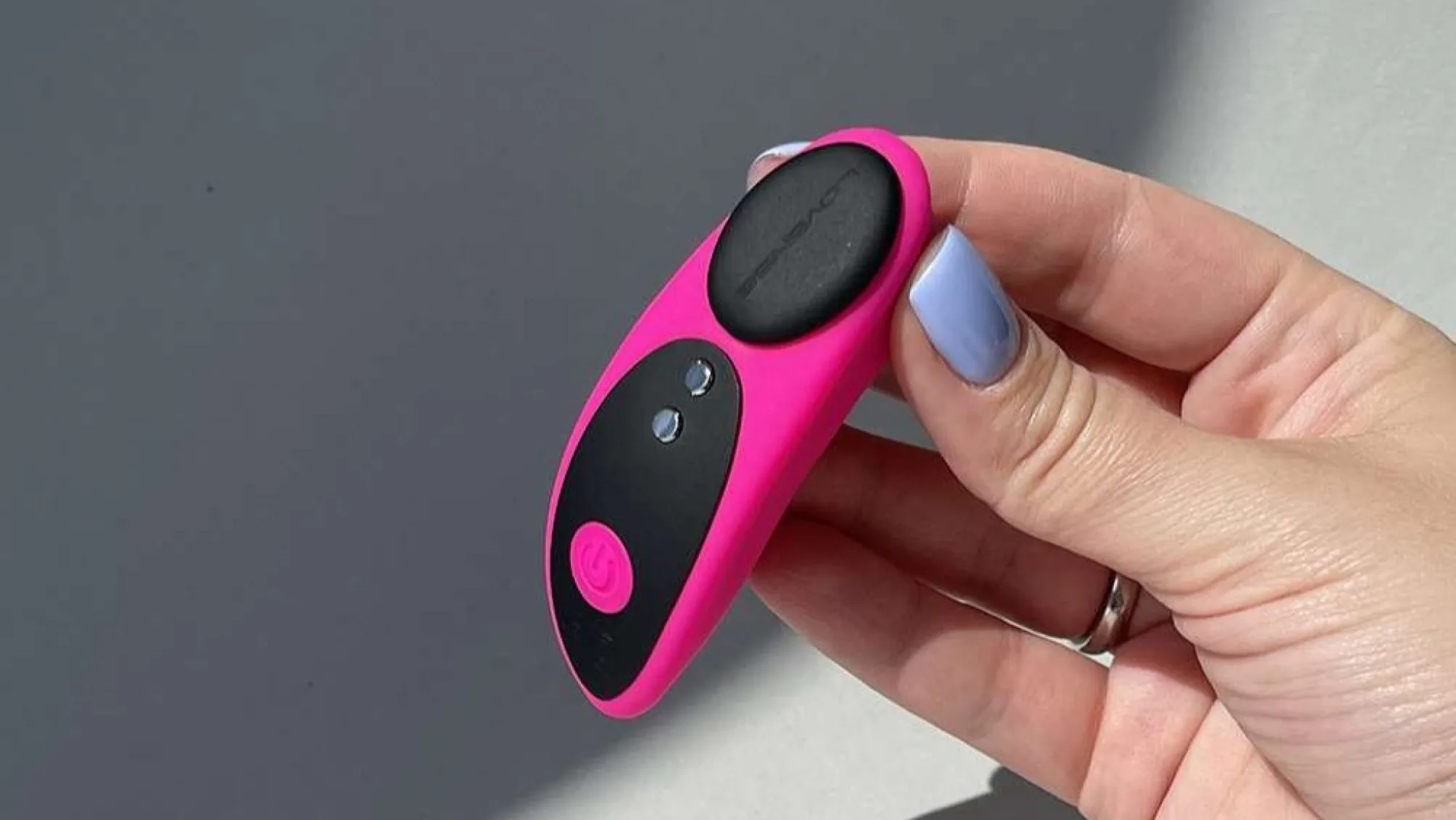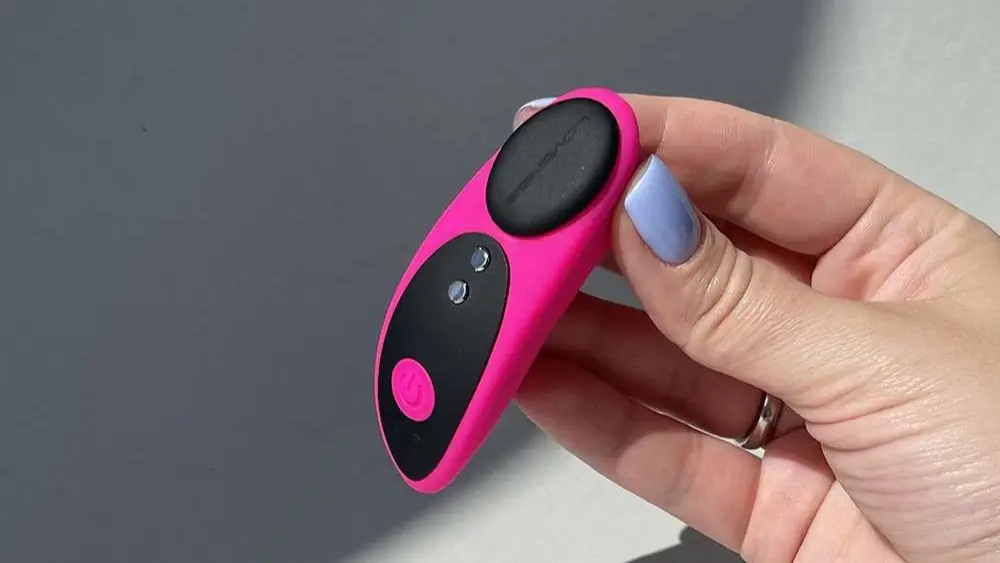 The Lovense Ferri is a secret friend you can take with you wherever you go. This non-insertable panty vibrator knows how to keep quiet and touch you in all the right places.
It's similar to the Lush in color but compact in size and only designed to focus on one erogenous zone.
Thus, you might prefer something like this if you spend a lot of time away from home and want your buzzer to curb your desires.
The Ferri is a straightforward device you can connect to your underwear using the magnetic clip provided in the package.
With the unit in place, you can fulfill your private fantasies at the grocery store, park, classroom, or any other taboo location.
Its compact size doesn't stop it from having plenty of options.
You can choose between solo manual play, public hands-free panty parties, or long-distance lovin' using an app that transforms the device into a remotely controllable O-maker.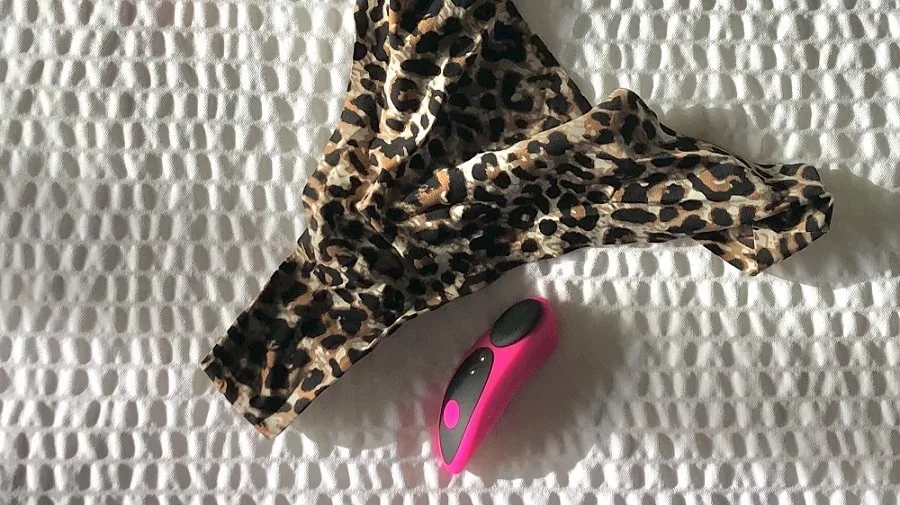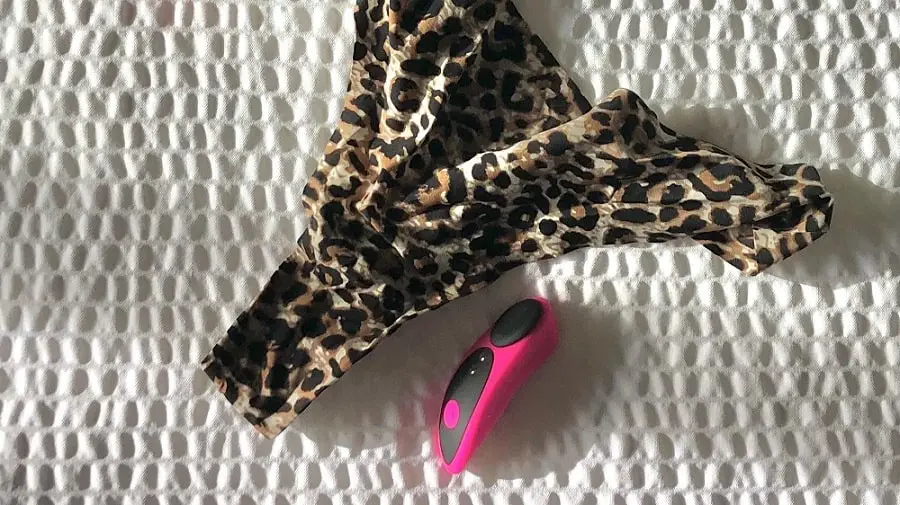 The Ferri is never dull, as it offers three vibration levels and 10 different patterns to explore.
The best part about its operation is that it's whisper quiet and won't make a peep. Don't be surprised if you do, though.
This model has an excellent usage time of three to 3.5 hours off of a single charge and a charge time of only one hour.
Thus, it makes up for its size where other vibrators fall short.
Are you thinking about getting freaky in the water? You can do that because this Ferri also comes with the splash-worthy waterproof feature.
It's a delightful option if you want to take your Os on the road.
Pros
Compact
Long charge life
Hands-free
Cons
May have connection issues
"Whisper" might be audible
Could be more powerful
Lovense Exomoon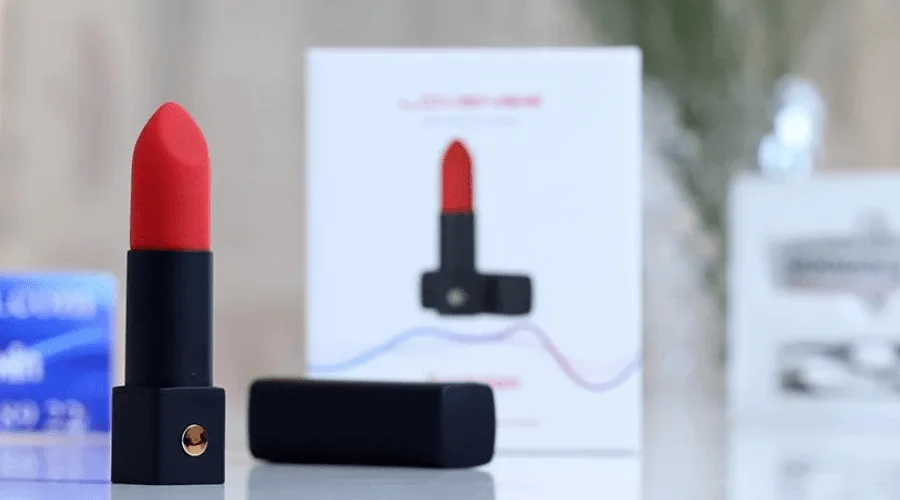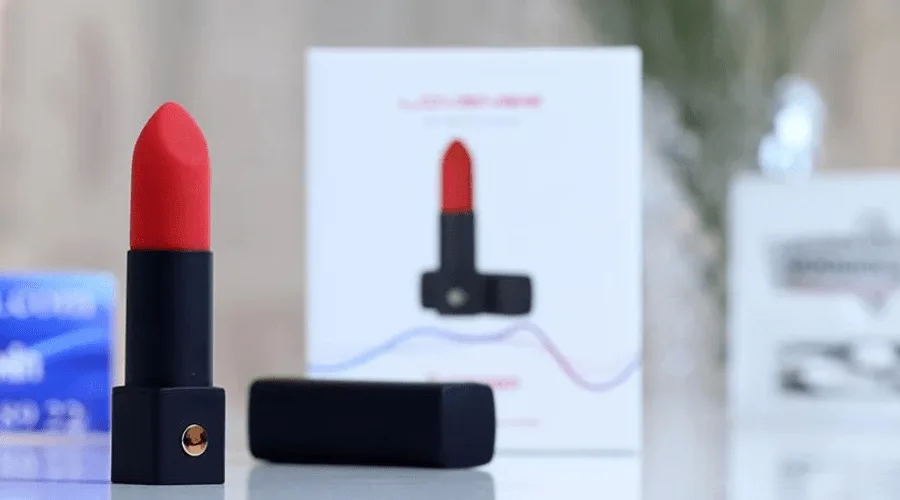 The Lovense Exomoon is a petite vibrator designed to fool the masses.
Its clever build gives the image of a lipstick container for easy transport and discreet personal encounters.
You no longer have to stress about nosy purse bandits or curious friends and family members.
You can simply excuse yourself to the ladies' room to "put on your make-up" and get an old-fashioned O while you're in there.
When you return, you'll be glowing so much that no one will notice you didn't apply lipstick.
The power output is perhaps the most remarkable feature besides the uncanny resemblance to lipstick.
Despite its small size, the Exomoon delivers a strong vibration that outperforms some of the larger models.
You can also use the mobile phone application to adjust your device according to the three vibe levels and 10 patterns.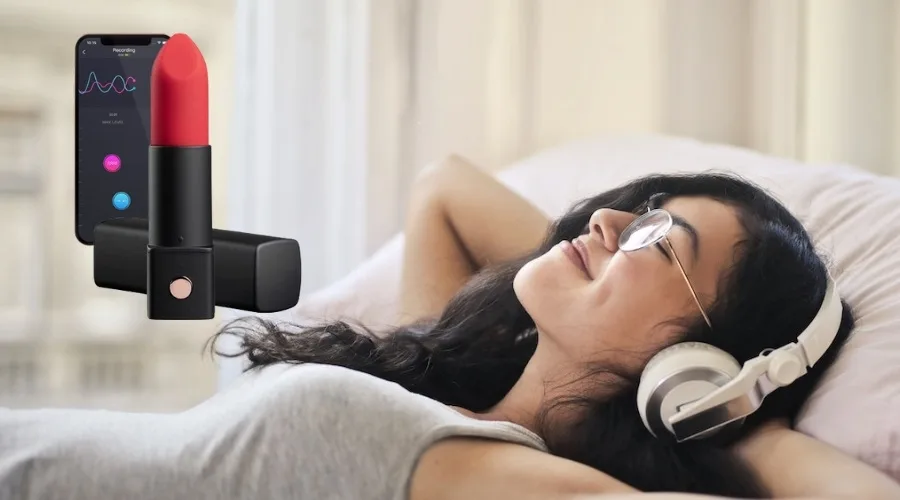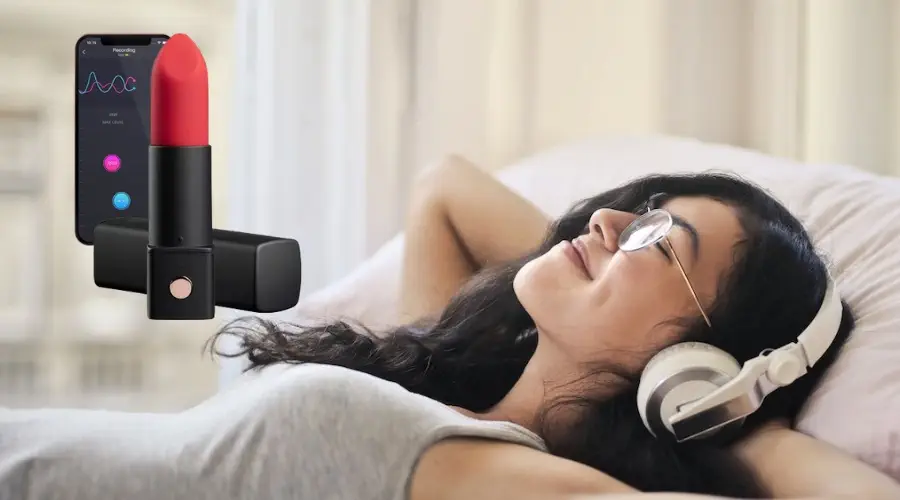 If those aren't enough features for you, think about the music mode. This tiny wonder can sync to your favorite songs via Bluetooth and deliver a melodic experience.
Additionally, you can feel free to take it in the water with you because it's 100 percent submergeable.
The Exomoon has an above-average charge time and single-charge life expectancy.
You can get 2.5 to three hours of action out of a single charge, which takes about two hours to complete.
Place it in a purse to take to work or a night out, or put it in a bag for vacation time. We feel it's a great Lush alternative if you want the portability the Lush can't offer you.
Pros
Super-compact
Strong vibrations
Music mode
Cons
Addicting
A little flimsy
Ohmibod Esca 2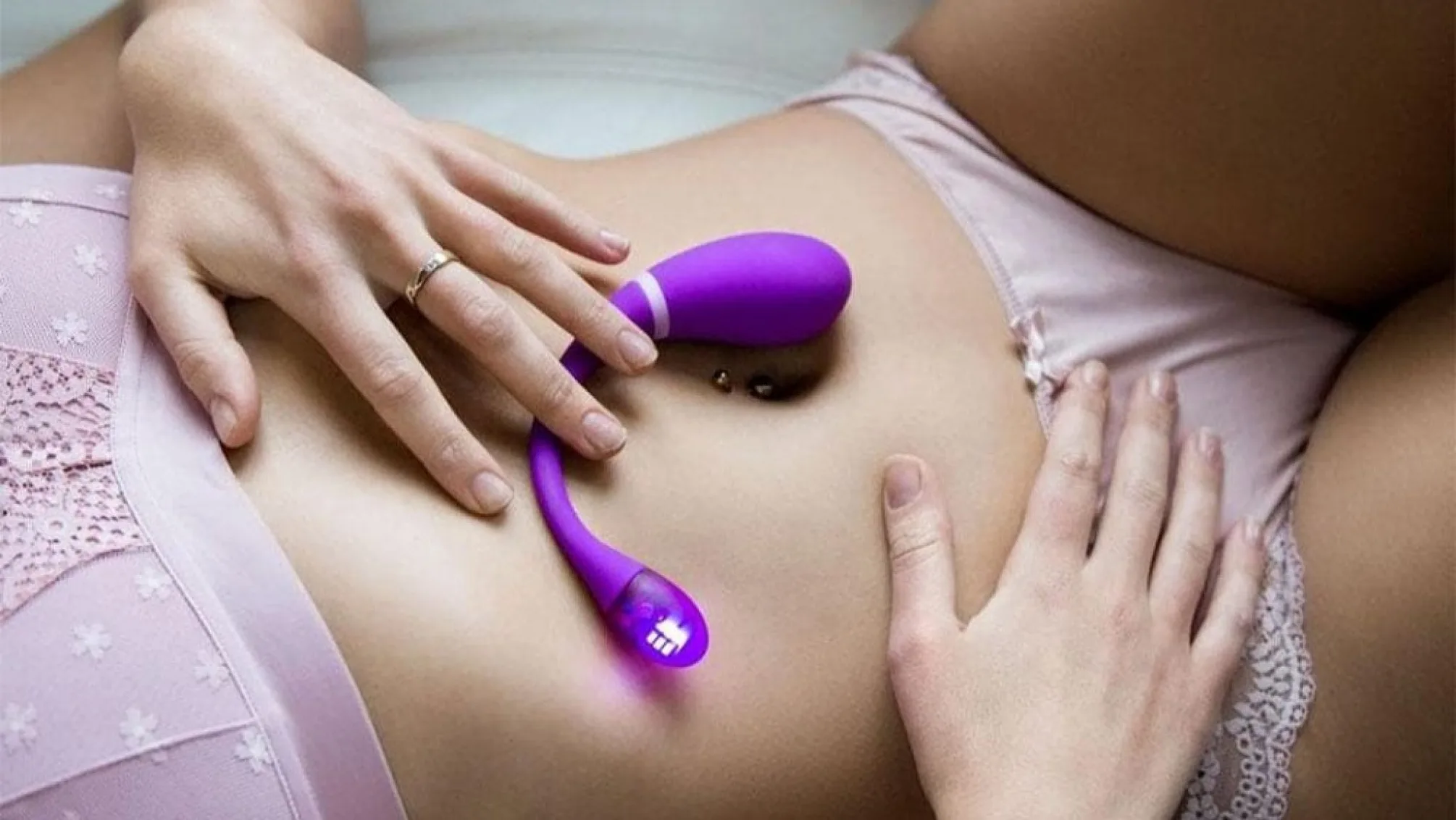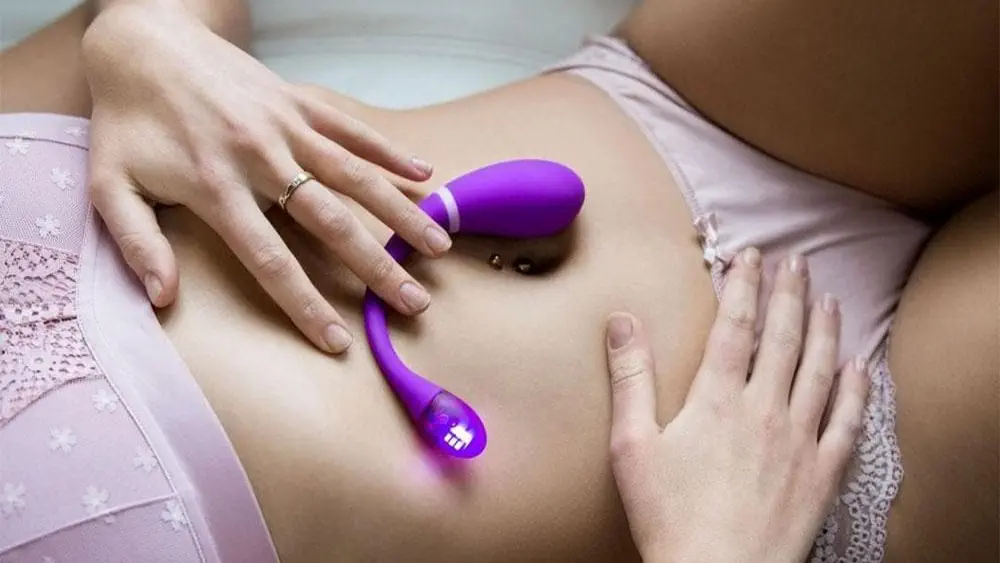 The Ohmibod Esca 2 might be exactly what you need to make your long-distance relationship sizzle. It's an interactive vibrator designed for G-Spot and clitoral stimulation.
You can choose your O's destiny by controlling it manually, having hands-free fun, or letting your partner pleasure you remotely using the Bluetooth application.
The Esca 2 is similar to the Lush in design, but it's a step beyond because of its additional features.
One feature that distinguishes this model from the rest is its LED light show. These lights sync with the vibrations to provide visual feedback.
You can choose from three dazzling settings when you connect to Bluetooth with it.
One setting gives you the full motor intensity and LED lights.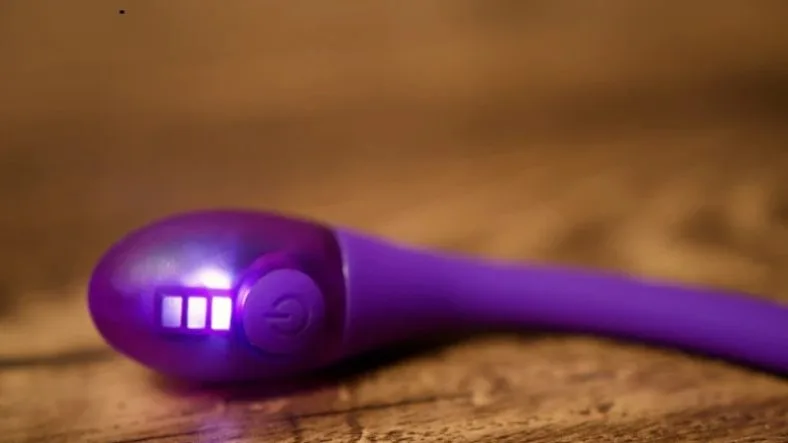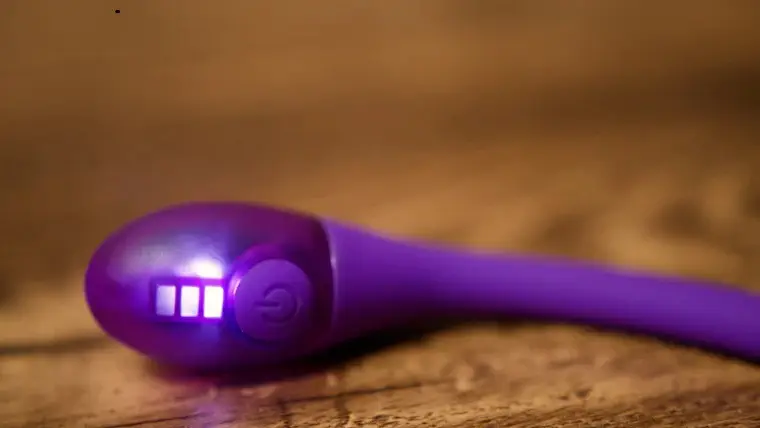 The second setting cuts the motor intensity in half and keeps the lights, and the last setting turns the motor strength all the way up and kills the lights.
Choose the adjustment according to your chosen play location.
This device is crafted of body-safe silicone and comes with a lithium-ion battery.
Charging time for the Esca 2 is about 1.5 hours and the maximum usage time on a full charge is three hours.
The Esca 2 is visually appealing and comes in a purplish color. Its dimensions are in the middle range, with a length of 7.3 inches and a diameter of 1.3 inches.
The manufacturer markets this as a quiet model, so you can count on discretion being at your side if you want it there.
Pros
LED illumination
Three Bluetooth modes
Generous user time
Cons
Not quiet
Not very discreet
May have connection issues
We-Vibe Jive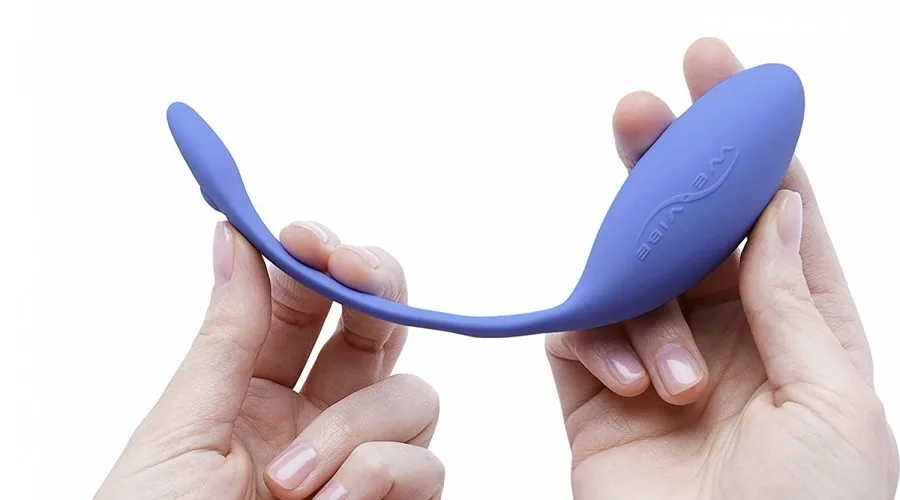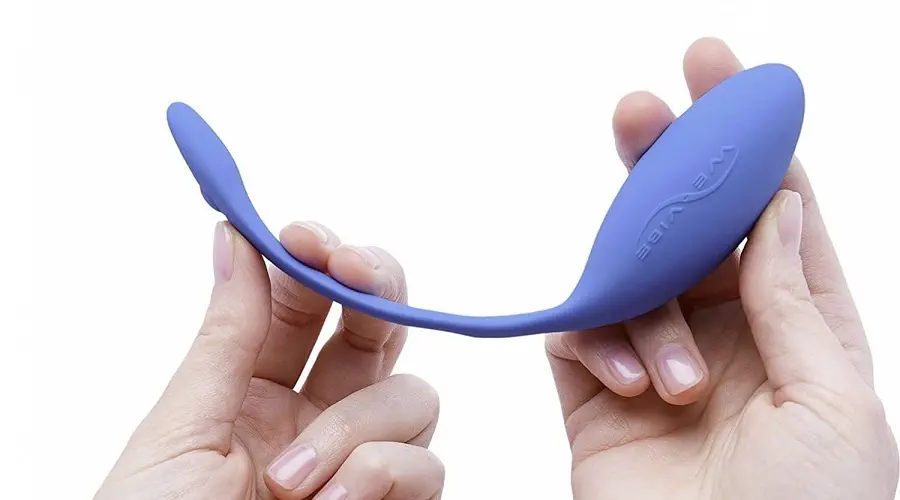 The We-Vibe Jive is a toy that will have you taking great strides of joy. One end of it goes inside you while the other rests on your clitoris.
Therefore, you get double the pleasure. Put your panties on after you insert the Jive and go about your day.
There is no lack of adjustments with this model. You can choose from 10 rumbling vibe modes set in a style that curls your toes the most.
Walk through the park, visit the gym, or go to the or have a tickle at your favorite restaurant.
The charging time is acceptable, as you can get two hours of playtime out of one 90-minute charge. The model's dimensions are mid-range at 3.62 x 2.53 x 1.40 inches.
You're in control of your sensuality when you own the Jive. Use the easy-to-operate control buttons to manage your vibrations or get naughty with the We-Vibe mobile app.
The mobile application allows you to provide yourself with endless remote pleasure in the comfort of your personal space.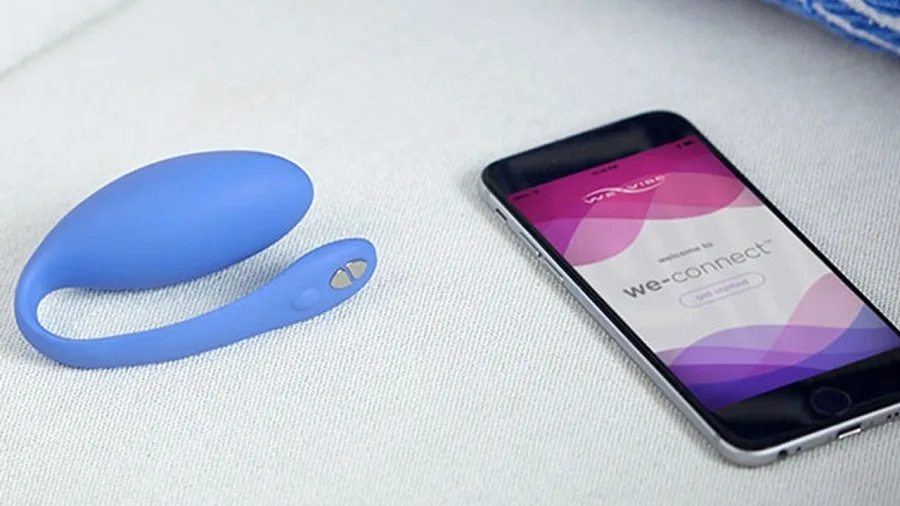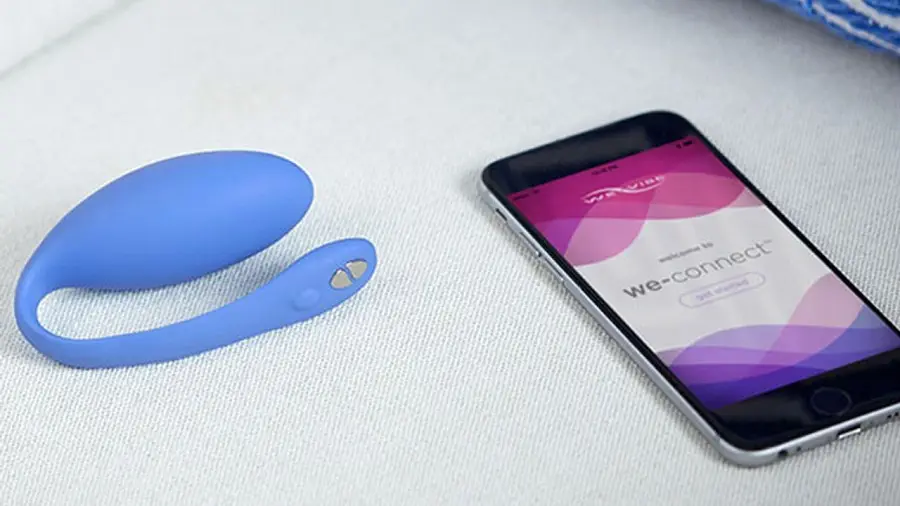 No one will know what you're doing down below if you keep your eyes on the smartphone and smile.
Alternatively, you can allow your spouse to control your vibrations from the mobile app.
You can play fun games and tease each other while you're apart. The sky is genuinely the limit to what you can do with this fantastic model.
Try it in Electric Pink or Periwinkle Blue to enhance your experience's vibrant flavor.
The Jive's concept aligns with the Lush's, so we give this one a stamp of approval as an excellent alternative.
Pros
Waterproof
Strong vibrations
Vibrant color choices
Cons
Tail doesn't vibrate
Connection issues
May not be quiet enough
Svakom Phoenix Neo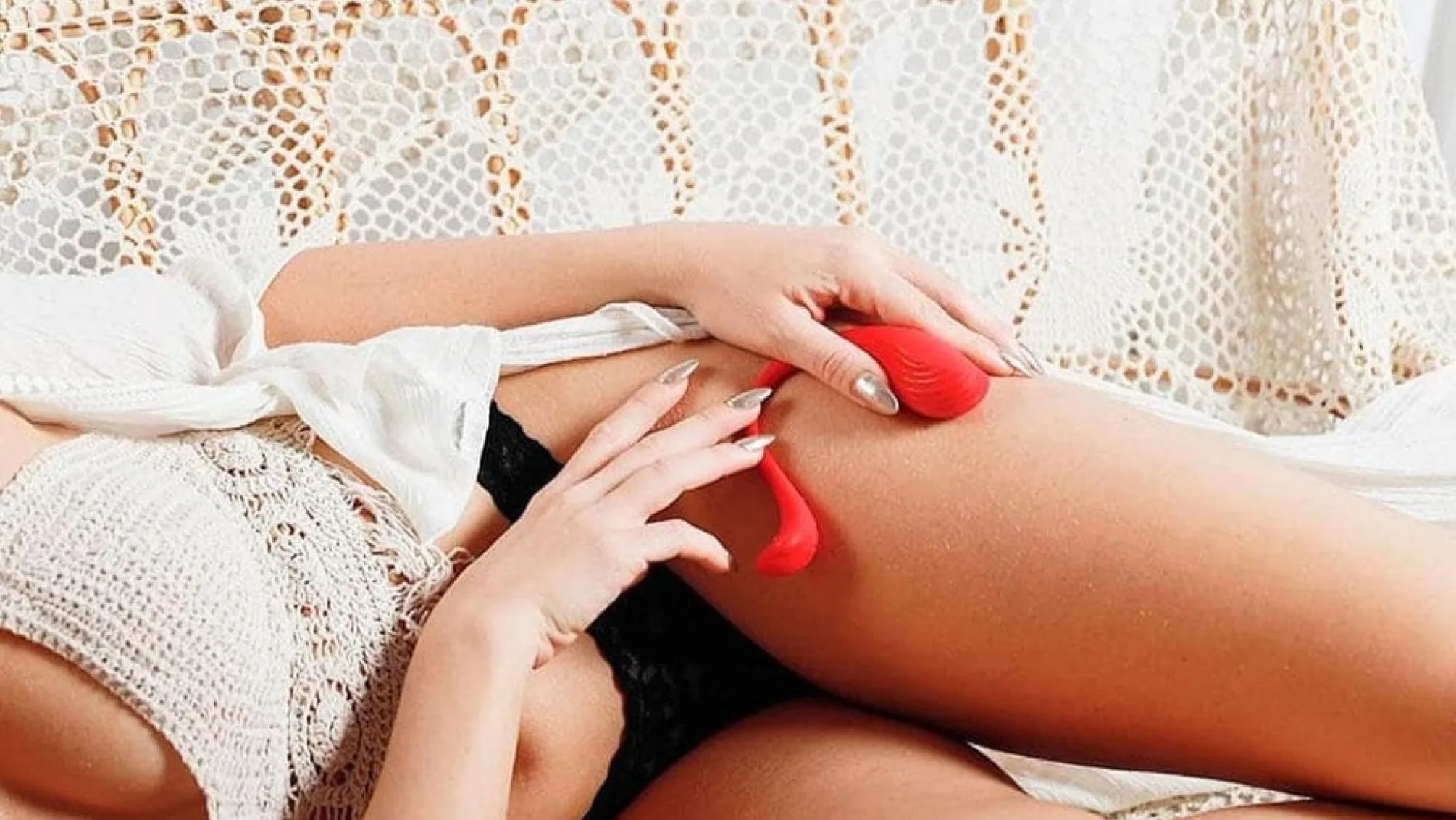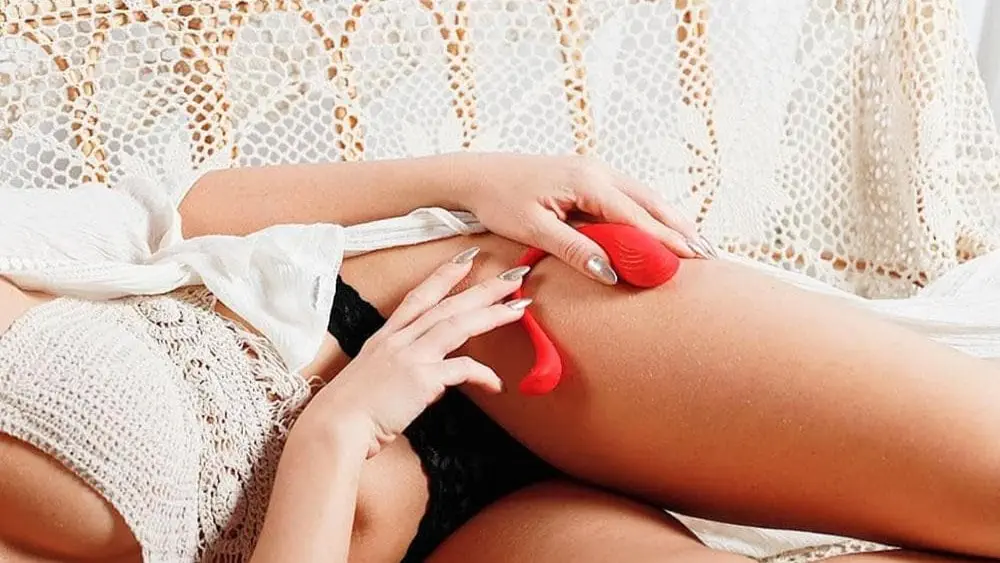 The Svakom Phoenix Neo is a gorgeous swan-shaped device with a high level of technology. It's the perfect Lovense Lush alternative for tech-savvy and adventurous people.
The device conquers all obstacles and allows you to use it as a personal pleasure device, a webcam modeling tool, or a bridge to gap the distance between you and your loved one.
Its unique shape makes it versatile enough to act as a clitoral stimulator, G-spot massager, nipple tickler, and other creative tools.
Connect using the special app and get involved with erotic 2D interactive videos.
The device will give you the pulsating pleasure you need while you get extra stimulation from the interactions.
You can give your long-distance partner control of the device via the app and let that person pleasure you from afar.
Are you thinking about being a webcam star? This device is perfect for that because its technology makes it easy for you to stay in touch with your fans.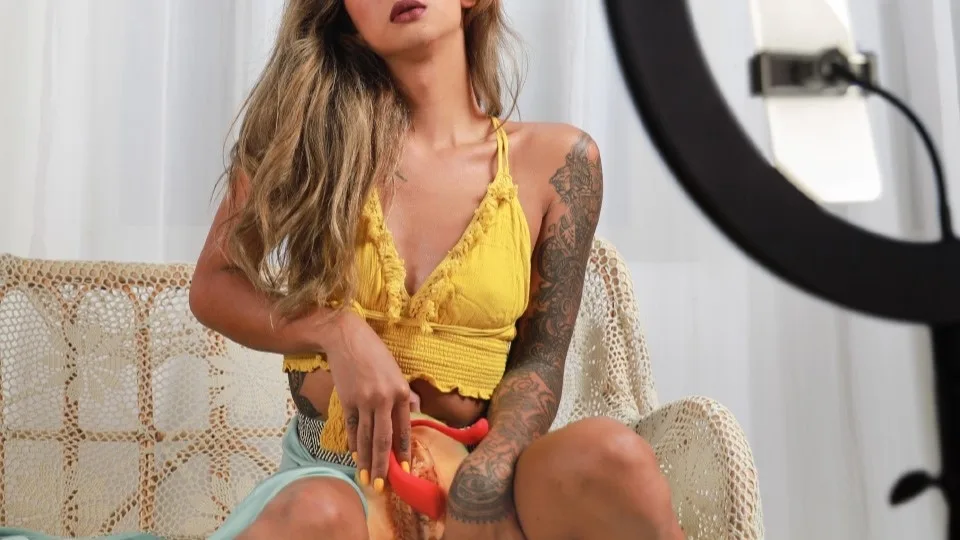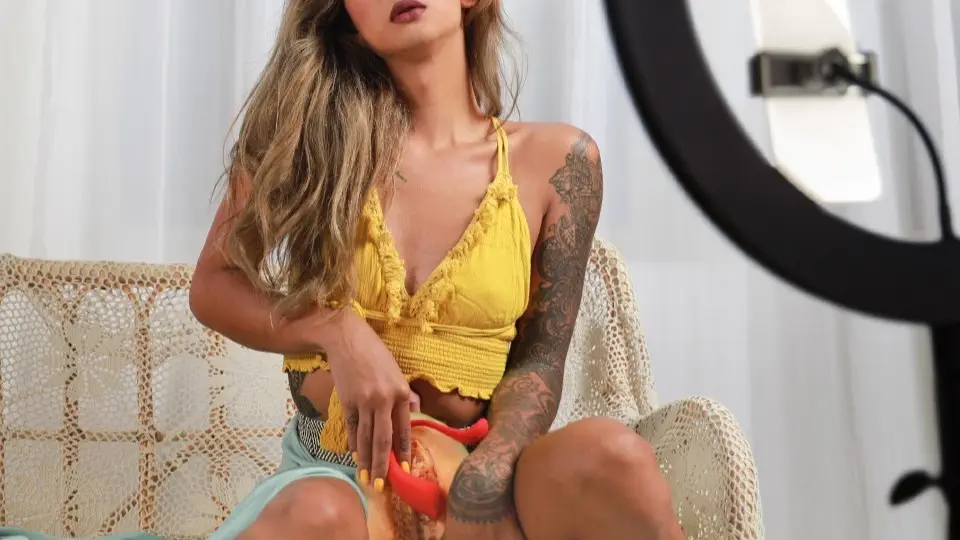 The Svakom Phoenix Neo has 11 vibration modes and a convenient mode switching control. It also has an LED light display to add to the visual stimulation.
You can feel 100 percent safe diving into your hot tub with this model as well because of its waterproof feature.
When it's time to charge the device, you can easily connect the magnetic charger by holding it close to its base. Charging and operation time are both one hour long.
The package includes the device, charger, and an elegant carrying bag from Svakom.
You'll get a remarkable deal if you choose to grab the Phoenix Neo. Consider taking a swan dive into your next purchase.
Pros
Waterproof
Versatile
Elegant design
11 vibration modes
Cons
Mysteryvibe Crescendo 2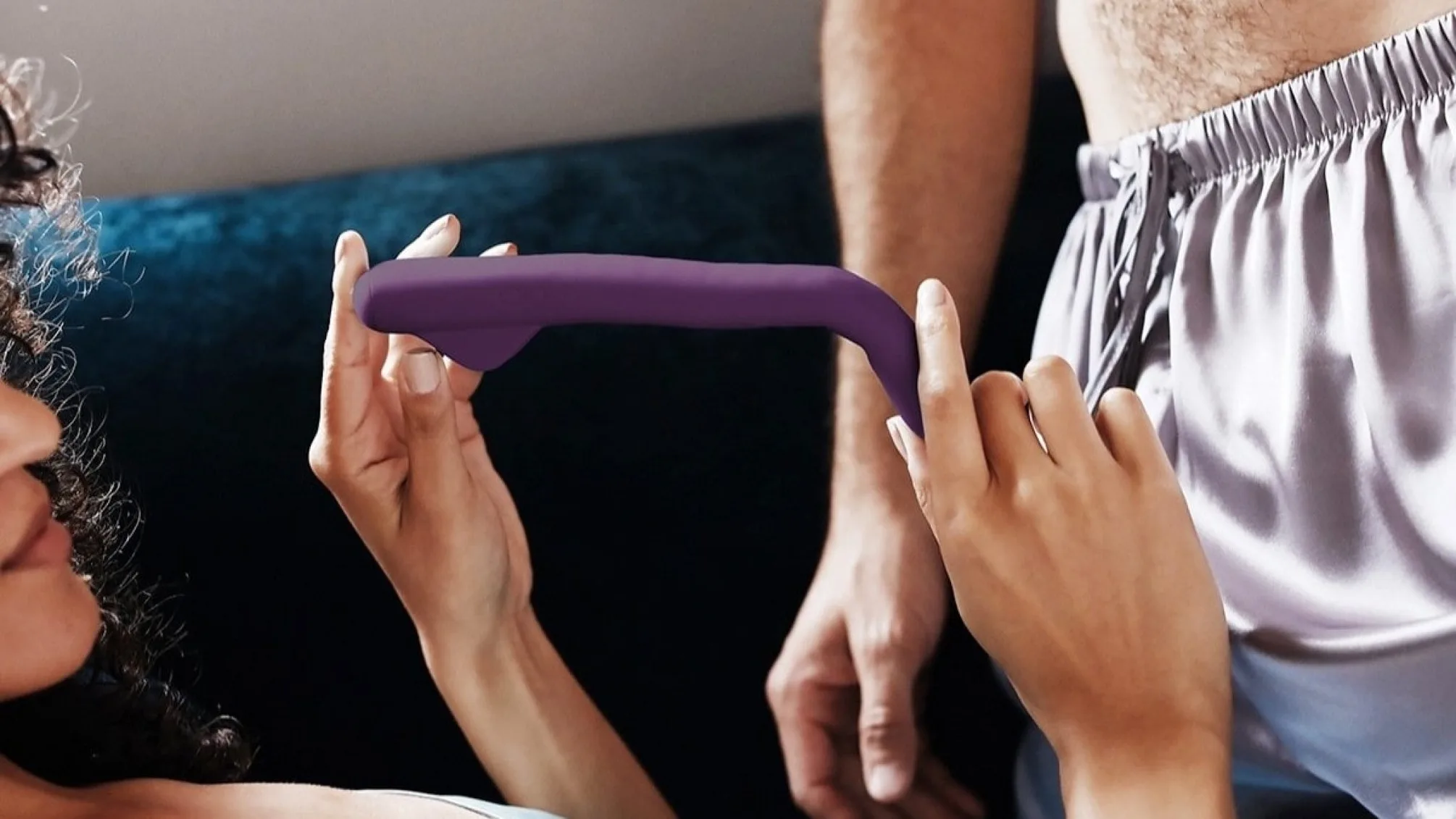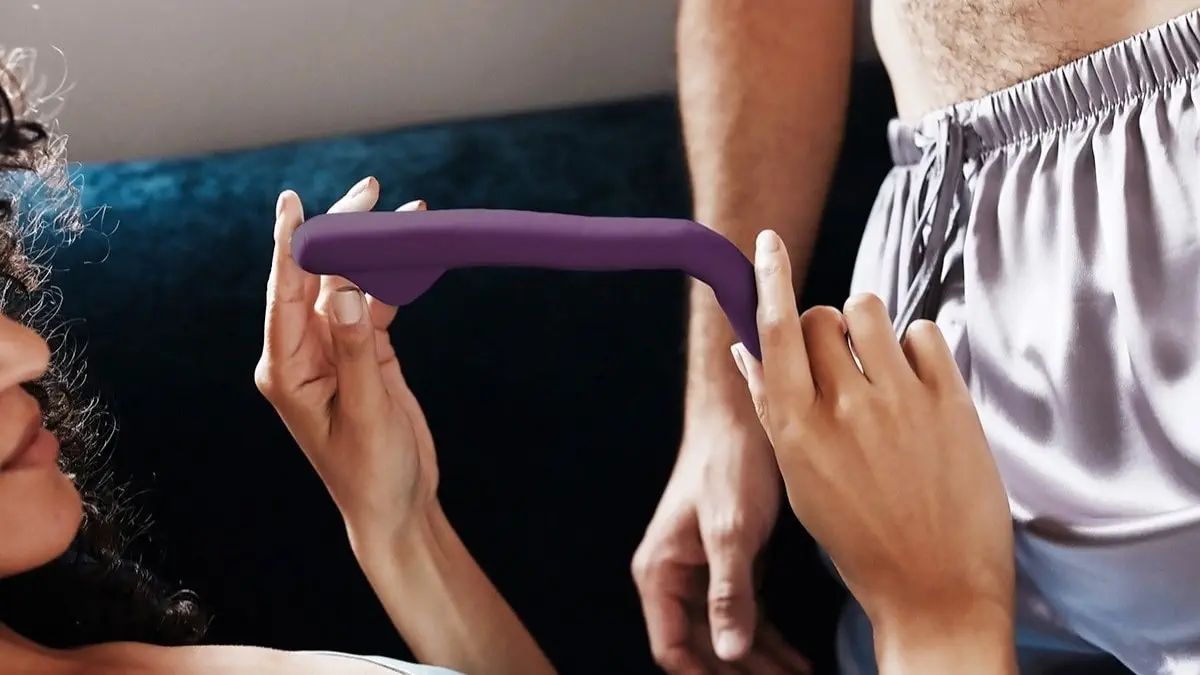 Mysteryvibe introduced full flexibility with its production of the Crescendo 2.
This unit is designed to hit six different erogenous zones and open up your mind to think of exciting new activities.
The manufacturers created it to work like the fingers but with much more bendability in mind. It made the list of Lush alternatives because of its ability to massage more than one spot.
It has six motors in six different areas to add a powerful buzz wherever you may need it. They boast about it being "infinitely flexible," and now is your chance to find out if that's true.
We believe this model is an excellent alternative because of its enormous feature list.
The design is pretty straightforward. It's a straight purple device made of soft life-like materials. Its length is 21 cm, and you can opt to use it internally or externally.
You can control its six motors individually to set the areas you want to hit during foreplay or personal pleasure time.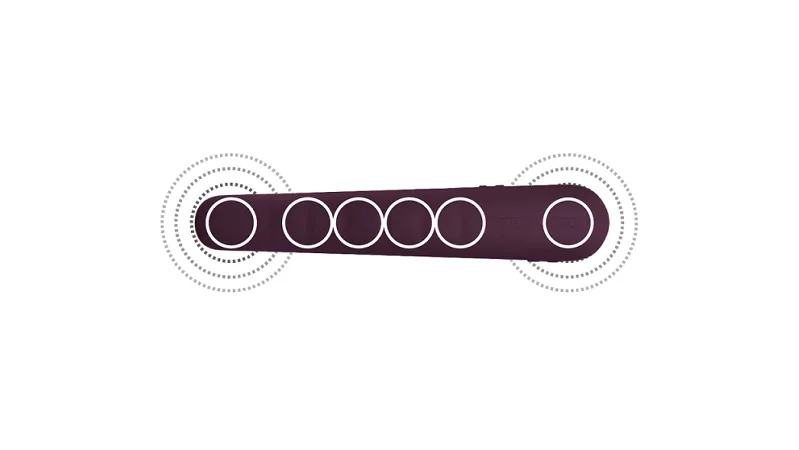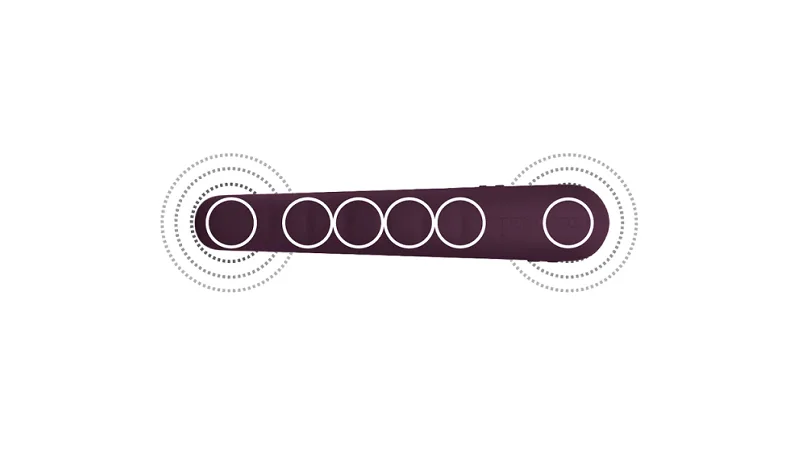 The vibration options are an exciting aspect of this device as well. You can choose from 11 different preset vibration patterns and 16 different intensity levels.
The world of delight is truly at your fingertips.
A mobile app is available if you want to operate the Crescendo 2's vibrations remotely.
You or your partner can control the patterns and intensity with the app from up to 30 feet away using a Bluetooth connection.
You can use it as a clitoral stimulator, G-spot massager, or even turn it into a male G-spot toy or penis massaging device.
Don't worry about getting wet because the Crescendo 2 comes with full waterproof abilities for your late-night soaks and swims.
The package comes with the vibrator, USB charging cable, wireless induction cable, an instruction booklet, and a user's guide.
Take a short trip to the wild side of sensuality and see how many erogenous zones the Crescendo 2 can touch.
Pros
The industry's most flexible toy
Six robust motors for six zones
Waterproof
Cons
Steep learning curve
Hard to get in place
Adjusting speeds might be difficult
We-vibe Chorus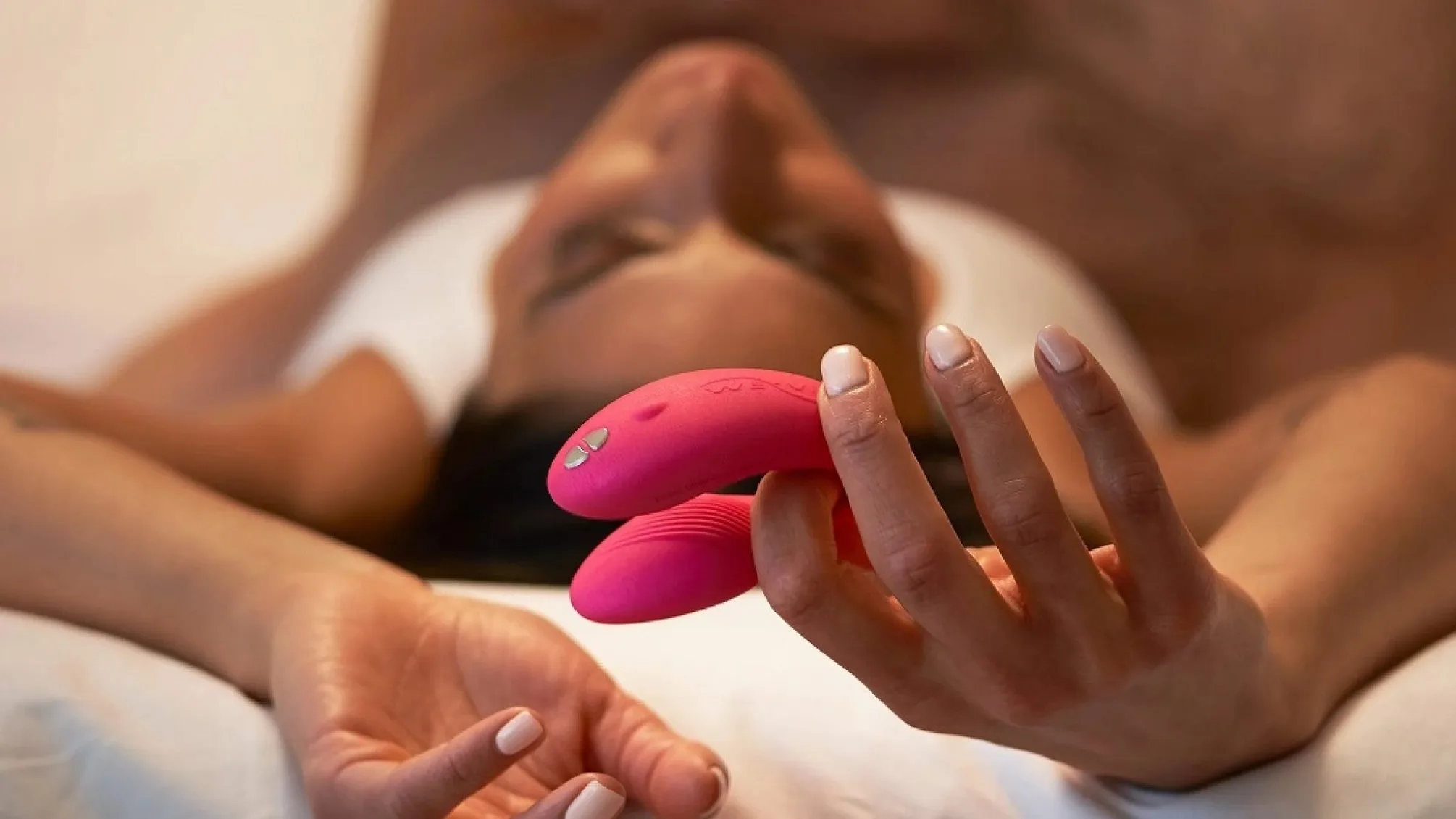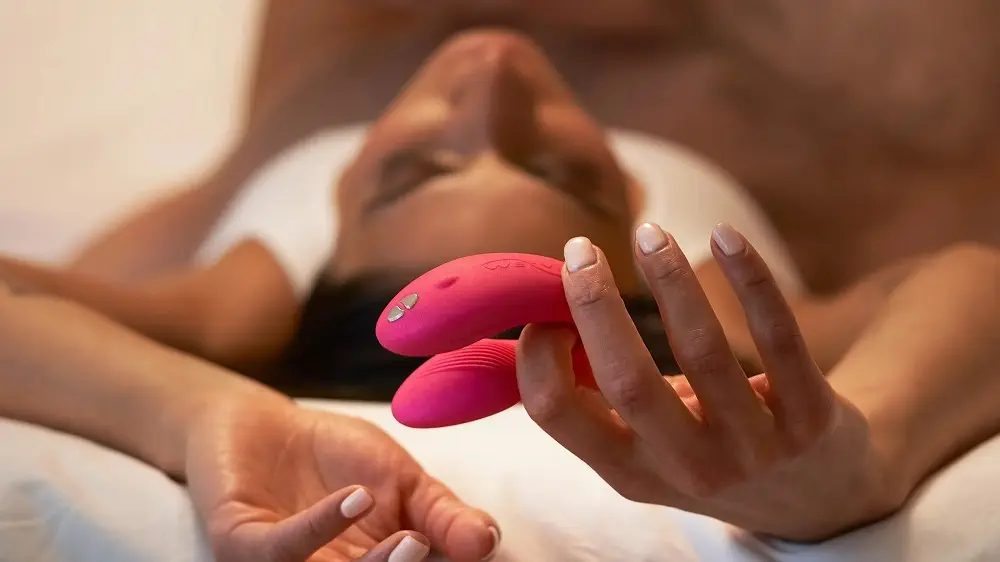 Sing a song of love with your partner using the We-Vibe Chorus Lush alternative for couples. This device was specially made for partners who like to play together.
It features an adjustable end that fits into the vagina perfectly and a second end that massages the partner's penis or testicles.
A remote control device manages the vibrations and intensity, and either partner can use it to regulate the experience.
The We-Vibe Chorus comes in an attractive purple color and is crafted of hypoallergenic and phthalate-free materials to shield users from allergic reactions and discomfort.
Furthermore, it can function underwater to accompany you on your adult snorkeling expeditions.
The Chorus also has Bluetooth technologies and mobile app connections that allow you to play with your partner even when you're away.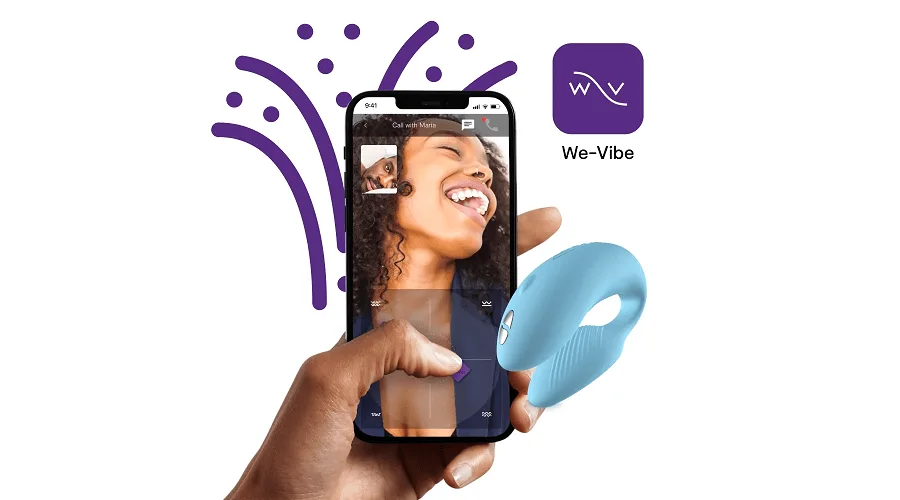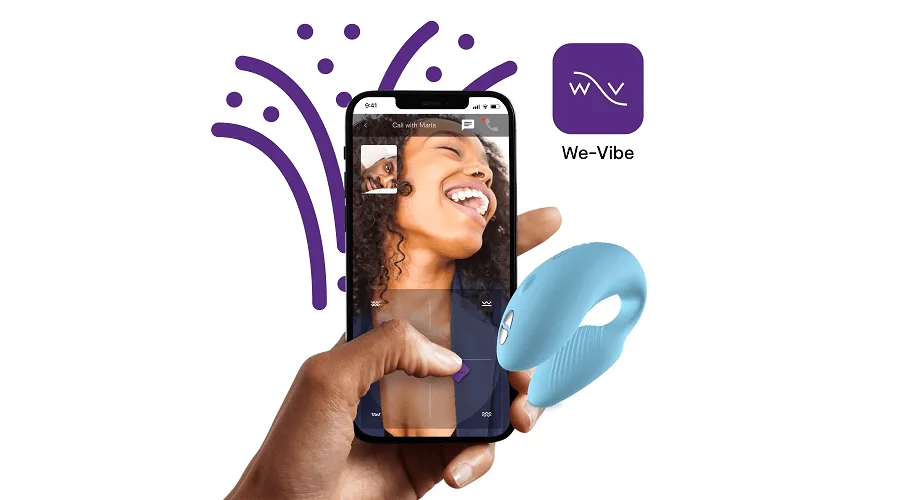 Its primary use is to enhance your lovemaking sessions by adding pulsations and vibes before and during intercourse.
The model comes with a USB charger, and it lasts approximately 90 minutes on a single charge. The remote control has a separate battery, which is included in the package.
According to the manufacturer, 83 percent of couples believe the We-Vibe Chorus is an exhilarating item to add to their intimacy.
It can be an excellent make-up device, dry spell ender, or addition to an already exciting love life.
Pros
Allergy-free materials
Quiet
Hands-Free play
Cons
Not much usage time
Connection issues
2-Foot remote range
Lelo Tiani 3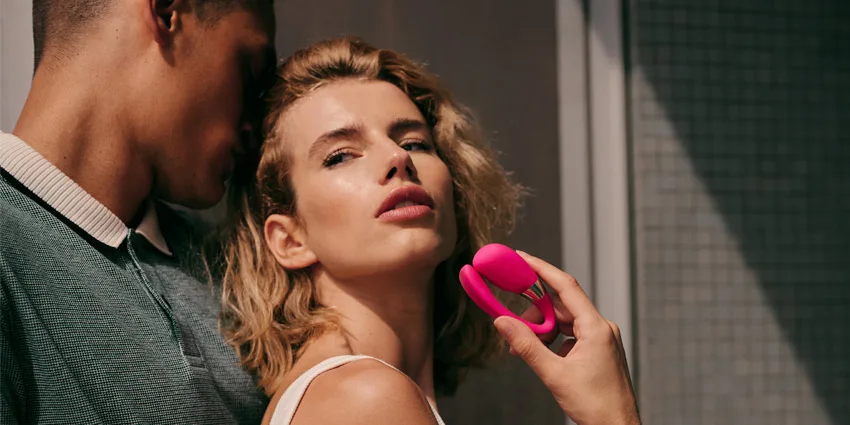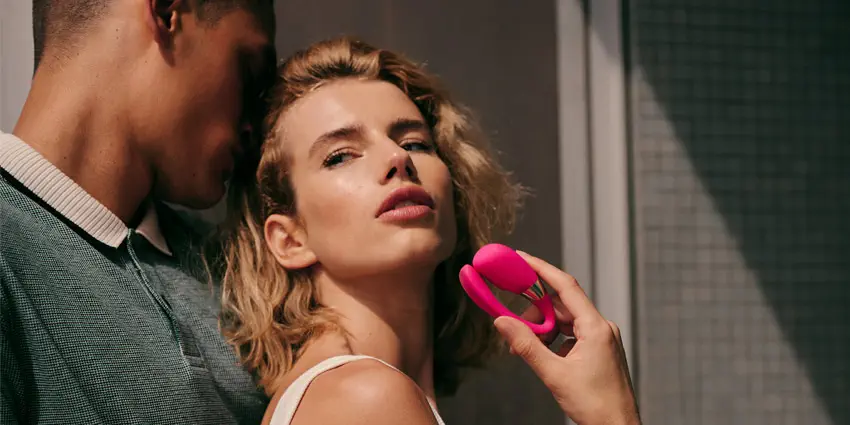 The Lelo Tiani 3 is for adventurous couples who want to "come together" as one.
The manufacturer markets it as a couple's massager because it fits into the woman's vagina and massages the clitoris, all while being operated by remote control.
It's in the category of Lush alternatives because of its extra-soft materials and powerful pleasure settings.
You can invite your partner on this journey to explore the powerful passion the Tiani 3 can give you. Many couples use devices like these to add extra flair and spice to their love lives.
The list of features this model has is almost endless. First, it's crafted with extra-soft silicone to give you the natural feeling your body desires.
Secondly, it's designed in a way that will fit your body precisely.
You and your partner can enjoy eight sensational settings that range from subtle pulses to thunderous vibrations.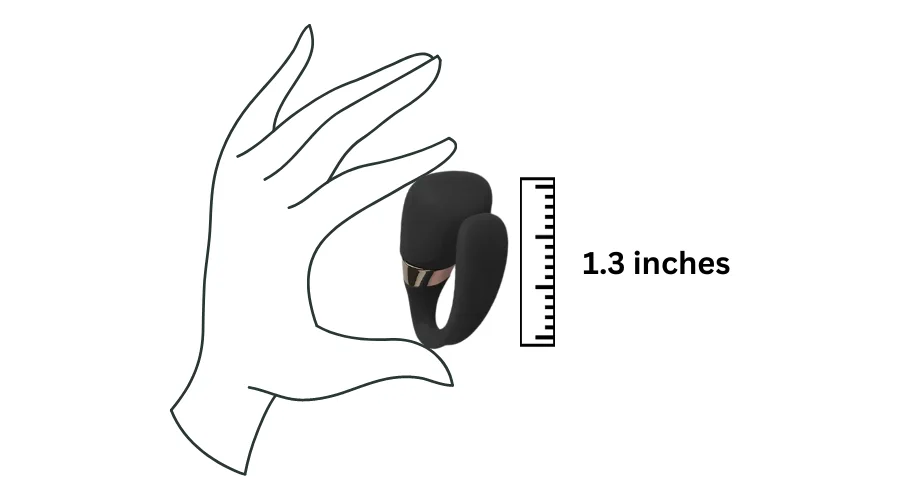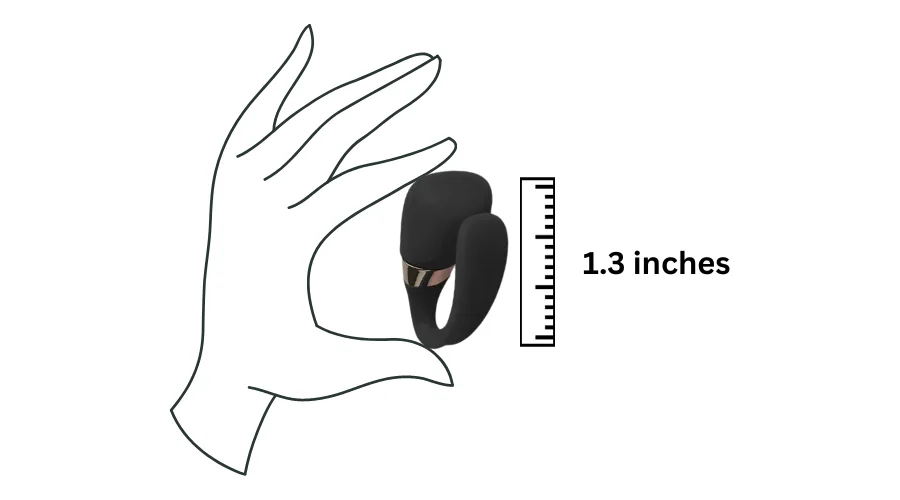 The device's dimensions are 3.1 x 1.8 x 1.3 in, and it weighs a mere 42 grams. It takes nearly two full hours to charge the unit, and you get up to two hours of playtime from that charge.
However, standby mode can last as long as 90 days, which is perfect if you're not a frequent player.
The Tiani 3 even has a long wireless range of up to 39 feet. Thus, it's the total package, and we think you'll enjoy it once you see how fabulous it is.
Pros
Soft materials
Eight powerful settings
Waterproof
Cons
Very short usage time
Vibrations may be subpar
Five Things to Consider When Buying a Lush Alternative
Purchasing a Lovense Lush alternative requires you to consider several factors before making your choice. These are five things you must think about before you choose:
The Price Range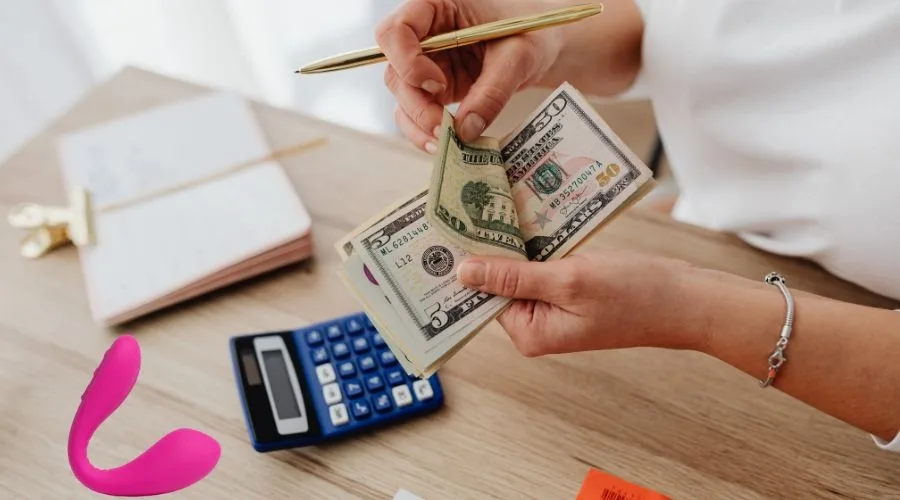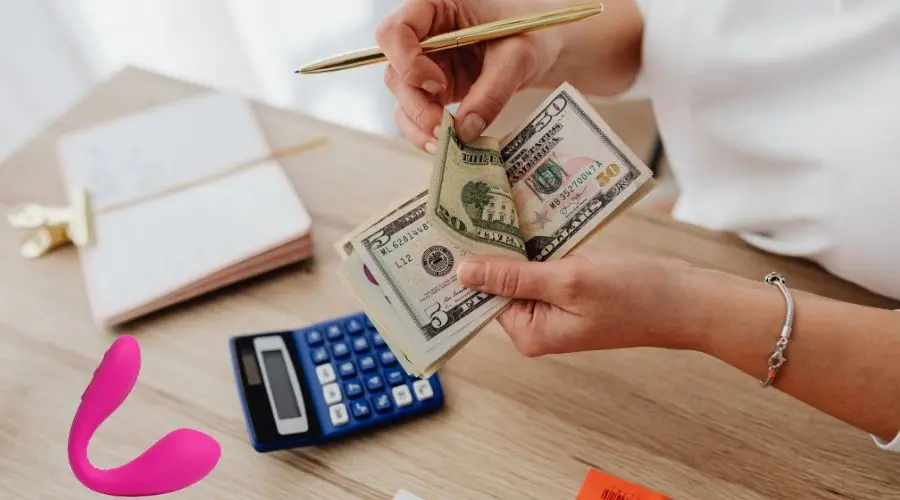 Intimacy toys can be pricey. Therefore, you should review your budget before you start shopping.
Calculating how much you can spend will prevent looking at hundreds of items outside of your price range.
Your list of possibilities will be much shorter, causing you to make your choices much faster.
Your Usage
Think about how you will use the device you buy.
Are you one who likes to play solo, or do you want to invite your partner into the activities? The answer to those two quick questions will narrow your choices down as well.
The Feature List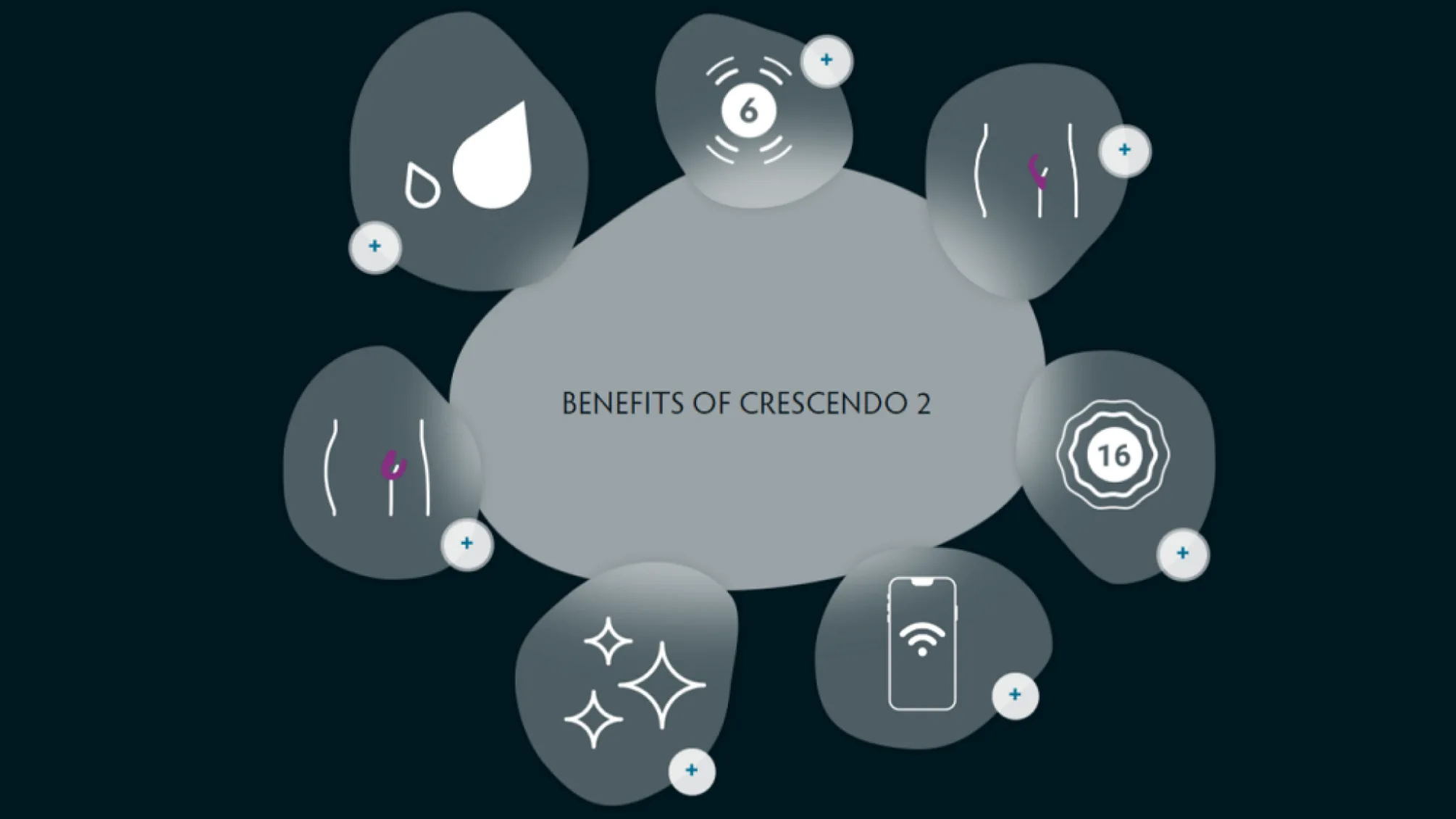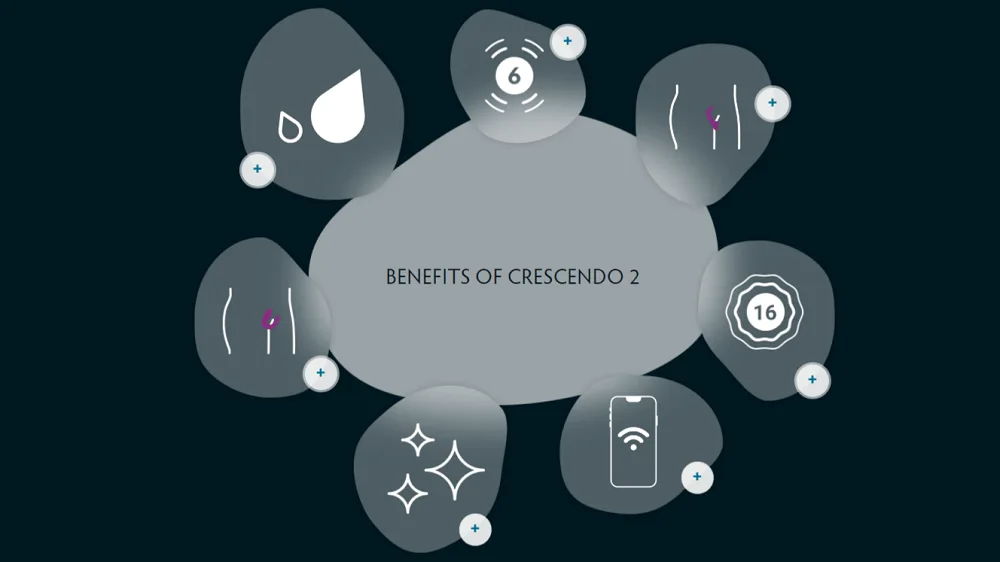 You'll also have to be clear about the essential features.
Waterproof, LED lights, Bluetooth, remote access, and multiple speeds and functions are aspects that might sway your decision one way or the other.
It will be easier to choose if you create a list of features you want and match available products to them.
Motor Strength
Ask yourself whether you want to play nicely or aggressively. A powerful motor is what you need if you like to feel deep vibrations.
Portability
Portability is one of the most vital characteristics to consider. You might want something that can fit into your purse if you're a working person or student.
A heavier model might be more suitable if you stay home most of the day.