Lovense Lush 1 vs Lush 2: Is it Time to Upgrade Your Vibe?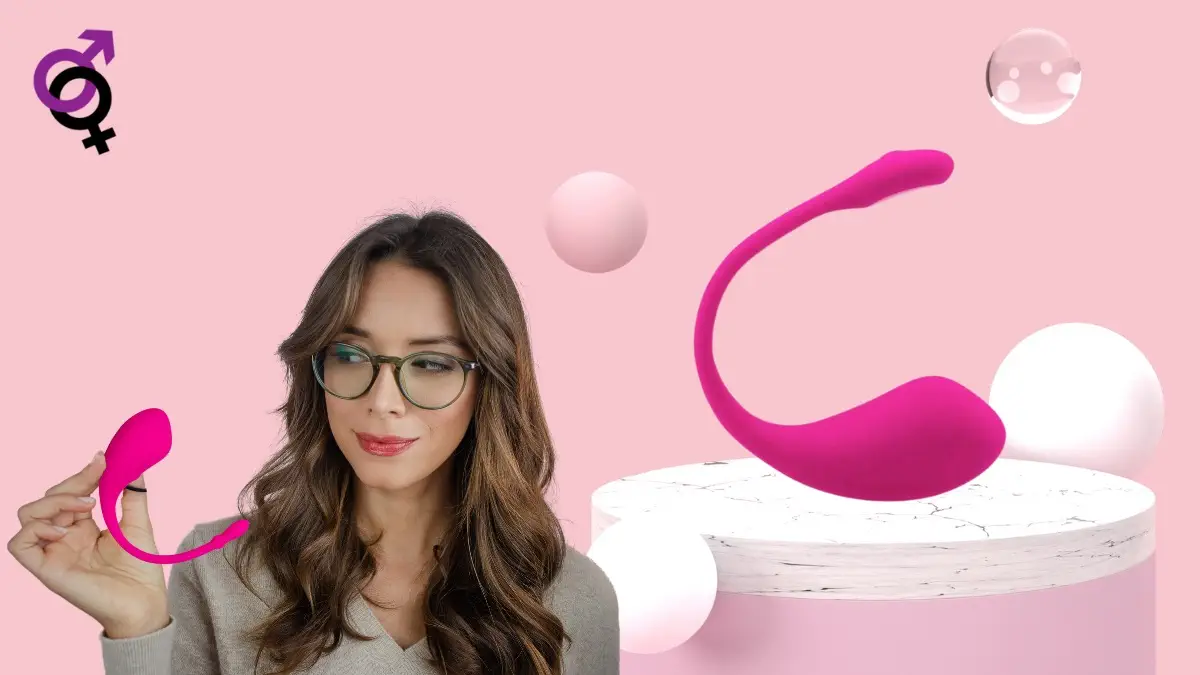 Long distance relationships can be tough. Not being able to touch or be in the presence of the person you care about can quickly take a toll on the relationship.
This explains why long distance relationships take a lot more work to keep the fire burning. A great place to start is by communicating with each other, sexting and even fantasizing about the other person as you chat with them.
However, if you really want to take things to the next level, wouldn't it be great to get intimate with them, despite the distance? A great way to do this is by using synchronized and remote controlled sex toys.
Among the best of these, Lovense Lush's line of sex toys.
The Lovense Lush 1 and Lush 2 are remote controlled sex toys that have been specifically designed for people in long distance relationships.
They are both amazing products from Lovense, but how exactly do they stack up against each other? That is what we seek to find out today. Here is an in-depth comparison of the two.
To ensure you don't get counterfeit or defective products, NEVER purchase any sex toy from Amazon or Ebay. I strongly recommend that you order only from trusted and authorized dealers or official stores, like the ones mentioned in this post. Stay safe and have fun! 😀

***  UPDATE – Best place to buy your Lovense toy online today ***
Before we start, you should really check out the available promotions on the official Lovense site.  I'm not sure how long the promotions will last so if you're considering buying one toy or more now would be a great time to purchase.
>> Click here to learn more about the new and improved Lovense Lush or order it now <<
Lovense Lush 1, the Original Vibe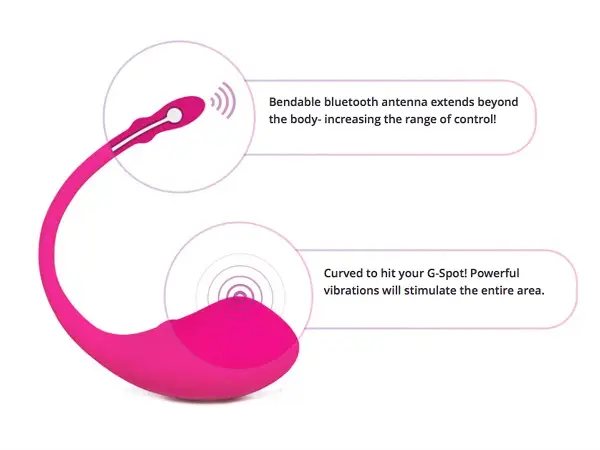 The first generation of Lovense Lush sex toys is called the Lush 1.
It is a silent, discreet, personal pleasure toy designed to be enjoyed by being inserted into the vagina. It is perfect for naughty fun in and out of the bedroom. It is remote-controlled and designed to rest upon a woman's G-spot, guaranteeing intense orgasms every time it is turned on.
The Lush 1 has a bendy and flexible Bluetooth antenna that extends out to give the Lush 1 a larger range and connectivity strength.
If you want the long-distance option, however, you need not to worry about the antenna. Your partner needs only to connect and control it via their app on their end, and you will get your stimulation.
The Box
Inside the box are the user manual, the Lovense Lush, a quick setup guide, and a USB charging cable. The Lush 1 only comes in bright pink.
Pros
Has an amazing design (the curve hits the right spot)
Long distance features
The materials used in its construction are high quality and comfortable
Cons
It sometimes disconnects without warning, especially in long-distance mode. Generally, expect more than a few connectivity issues when using Lush 1.
The tail teases you with some clitoral stimulation, but it has clearly not been designed for that.
The bendy part of the Bluetooth transmitter is rather breakable, so you should be careful not to break it by going too hard on it.
Lovense Lush 2, the Upgraded Vibe?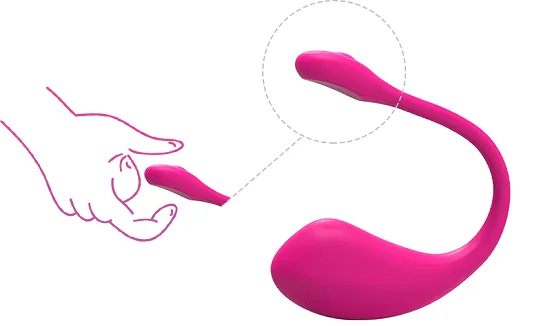 The Lovense Lush 2 was designed to be the new, improved, 2nd generation of Lovense Lush sex toys, fixing the issues that the Lush 1 had.
Like its predecessor, it is essentially a vibrator that is remote-controlled via Bluetooth. It has specifically been designed to be a discreet internal vibrator that can be even be used in public.
Made with high-quality materials that are comfortable to have inside you, the Lush 2 is discreet and USB rechargeable. It can be used hands-free and is water resistant, so it does not matter whether you want to use it in the bath or on a dinner date, at the office or on the go, you can comfortably use it wherever and whenever you want to.
The Box
It is sold in a small white box with the Lush, a USB cable, a quick set up guide and the user manual. When you buy it, you will want to keep the box instead of throwing it out after unpacking. It makes for the best place to store the Lush 2.
Pros
The motor in the Lush 2 is stronger than that in the Lush 1
It has improved Bluetooth connectivity
It has the widest Bluetooth control range of any similar vibrators
Cons
There are still some connectivity issues with the Lovense Lush. For example, wearing clothes over the Lush 2 affects the Bluetooth antenna range.
Not all women are fond of the screaming pink color, but it comes in only that one color.
Similarities between the 2 generations
Both Lush versions look very similar. They are both pink vibrators and have long curved tails. Nothing new here.
One end is plump while the other is long and bendy. In both cases, it is the plump side that is placed inside the vagina, resting on your G-spot. The insertable part is 1.5in wide and 3in long, with a 5in long antenna. In both cases, the entire toy is less than 8 inches long.
The unique shape of the toys allows them to be very versatile. Women can use it in a large number of ways, getting creative to diversify their experiences. There are just so many ways to stimulate yourself with it.
They are both designed to offer you two usability options: Bluetooth control over short distances, and Smartphone app control over longer distances.
The intensity of the vibrations is also similar, despite the new motor. While using the smartphone app, you or your partner gets the ability to control the intensity of your vibrations from any location in the world.
The app has a large number of options, including programmable and editable vibration patterns and intensities among other really interesting editable features like voice control and synchronizing vibrations to music.

How To Use Them
To use the Lush 1 and the Lush 2, the first thing you need to do is charge them with a USB charging cable. You do this by pushing the pin slowly but firmly into the charging port after connecting to a power source. A red indicator light turns on when the toy is charging.
You should first charge it for around 2.5 hours before the first use. After that, a full charge takes about 1.5 hours. You will know your Lush is fully charged when the charging indicator light turns off. Make sure it is recharged completely at least once every six months.
To turn your toy on, long press the power button for about 4 seconds until you see a flashing red light. The same power button can be used to switch between the seven vibration modes of the Lush 1 and 2.
The seven modes are low vibration, medium vibration, high vibration, pulse, wave, fireworks, and, earthquake.
Caring For The Lush 1 and 2
Clean your Lush before and after each use. Use warm water and mild soap or sex toy cleaner to clean it.
Whenever you use it, apply lube both on your body and on the toy before you insert it to maximize comfort. Water based lube is the best to use with all Lovense products. Always make sure it is very dry before you store it.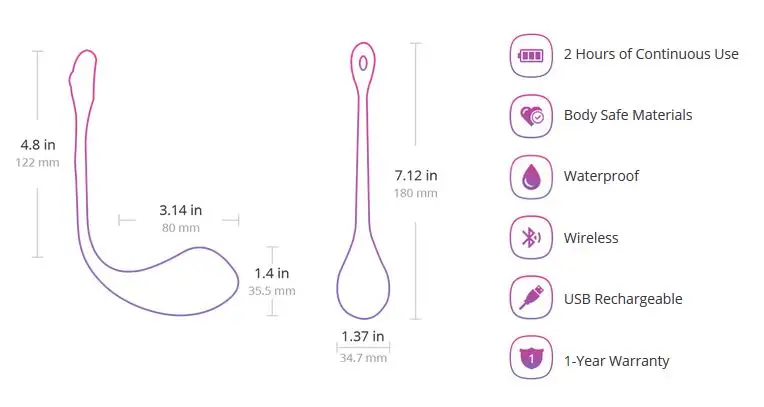 Connecting the Lush 1 and 2
To pair your Lush with your phone, you first need to power it up. When the light blinks red, it means that it is ready to connect. On your phone, download the Lovense Remote app and register your user account. Tap the connection icon on the top right corner, then tap the plus sign to add a device.
When your Lush product is found, tap done. Next, tap the remote icon, which will take you to an interface that will allow you to drag a vibration icon, adjusting the intensity of either your Lush 1 or Lush 2.
To connect with a PC, turn on your Lush, then plug in the USB Bluetooth adapter to a port on your computer. Download the Lovense Remote app on your computer, sign in, then click the connection icon. Add your Lovense Lush 1 or 2 to your list of devices.
You will now have the ability to control its intensity by simply dragging the vibration bar on your computer.
To connect with a partner, tap the long distance icon on your app. Next, tap 'add' and type in your partner's user name.
They will have to accept your request before you two can be connected. Once they do, tap their user name and enter a private chatroom with them. You will now get a variety of long-distance play options.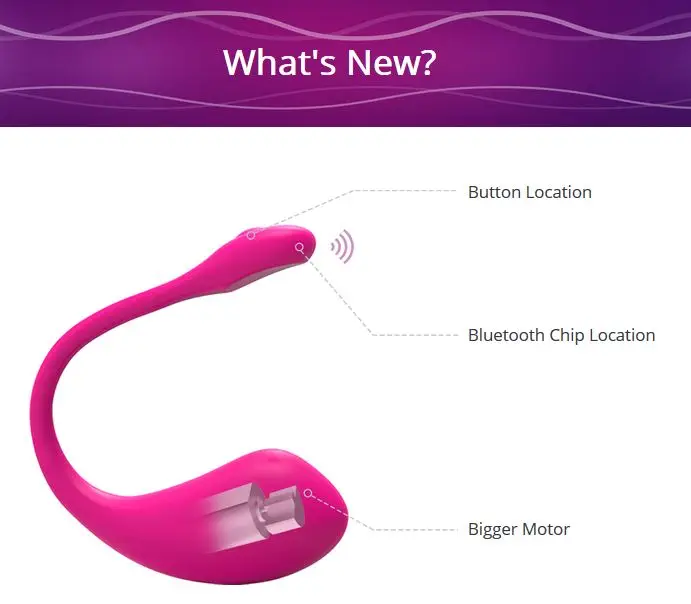 Differences between the 2 models
The Lush 2 comes with a button that is conveniently located on the smaller part, slightly above the Bluetooth transmitter. It is located on the bendy part at the smaller knob that sticks out during use, meaning it is easily accessible even when on the move.
With this button, you can power your Lush 2 on and off by gently pressing it, finally giving you full control of your stimulations even when your partner is controlling the intensity.
The Lovense Lush 2 also comes with a much larger motor compared to the Lush 1. This means that the intensity of the vibrations that the Lush 2 provides a slightly greater than that of its predecessor.
The Bluetooth connectivity of Lovense Lush 2 is stronger than that of the Lush 1.
This means you will likely not experience as many connectivity issues as with the Lush 1. However, connectivity issues still remain. When using the Lush 2 while wearing a few clothes over it, your range will be significantly reduced.

Verdict: Time to Upgrade?
Although the Lovense Lush 1 and 2 are very similar, we have to admit that the upgraded Lush 2 is quite unsurprisingly the better option.
This is mainly because it was specifically built to fix the mistakes of the previous version, the Lovense Lush 1.
This, coupled with the fact that a few new neat features were added into the mix, makes it hands down the better option between the two.
>> Click here to learn more about the new and improved Lovense Lush or order it now <<