When it comes to enjoying sex in the bedroom, there is nothing more satisfying than a steamy sex session that will give you multiple orgasms that you will remember for years.
Since humans become monotonous and lose the vibe, sex toys come in handy to spice up the relationship by boosting the intimacy, keeping the libido highly charged and the kegel exercises toned.
The Lovense Hush 2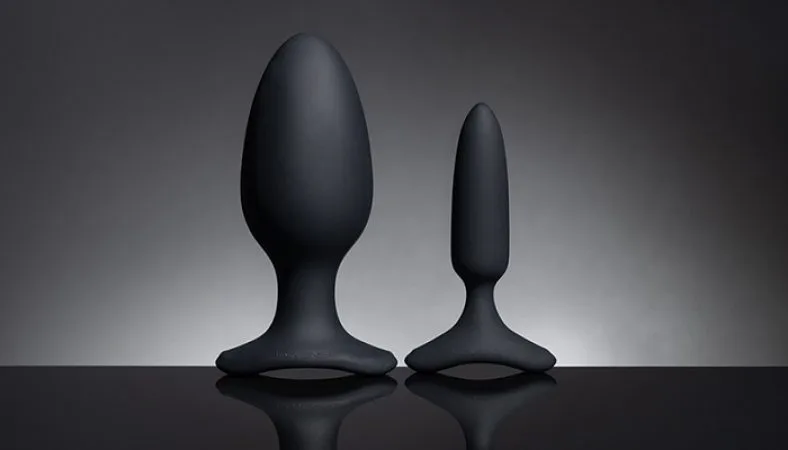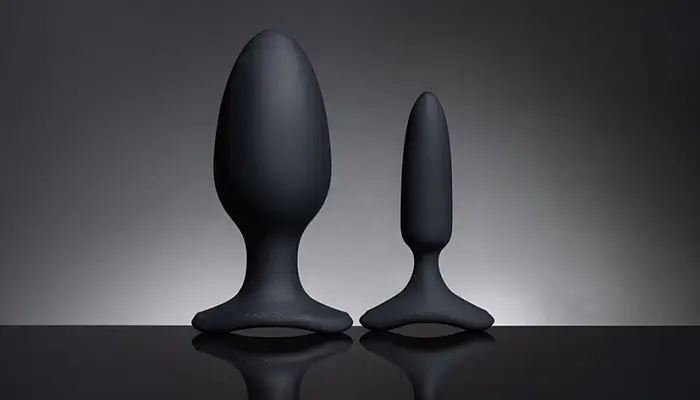 The Lovense Hush 2 is designed and built to awaken and stimulate all your sensitive sexual spots to enable you to get quick and sweet orgasms. It makes you feel like you are in a different world by playing with all your sensitive sexual corridors.
The original Lovense Hush was the world's first teledildonic plug anal toy and with Hush 2, Lovense went even further. Unlike many other toys on the market, it is more comfortable and sleek. It is available in XS (1-inch diameter) and L (2.25 inches in diameter) sizes to accommodate beginners and experienced users.
While using the Hush 2 XS, you will enjoy up to 2 hours of continuous use. You will also find that it is easy to remove because of its sleek nature. On the other hand, while using the Hush L, you will be enjoying not less than 11 hours of continuous use.
Similar to its XS counterpart, the Hush 2 L is easy to remove and has a flared base for enhanced safety. If you are an adventurous soul in bed, you will find it very interesting and useful.
The Lovense Hush 2 comes with a Bluetooth chip installed so that you can connect it wirelessly with your phone. If you are interested in playing steamy private games with your lover or just having fun yourself, you will find the Hush 2 very accommodating.
If your partner has gone on a trip and you do not want to engage with a casual sex partner, The Lovense Hush 2 will sort your sexual fantasies out.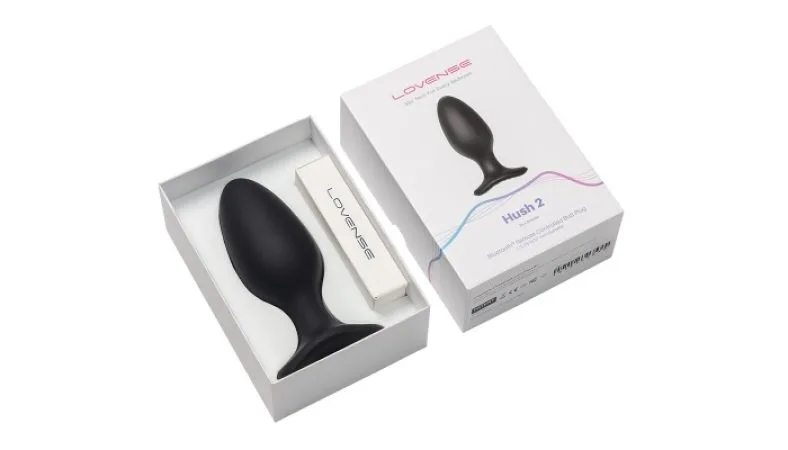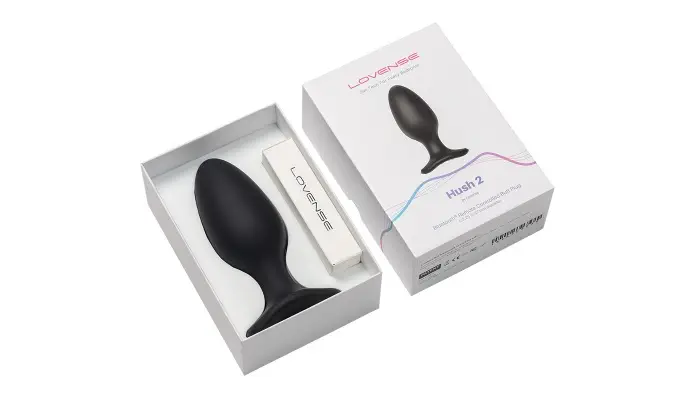 It is made of high-quality silicone, which means that it has minimal or nil chances of passing an allergic reaction compared to other toys made of either rubber or latex. This also means that even after prolonged use, it won't wear out easily because of corroding, staining or cracking.
It gives a perfect happy ending because it has a robust motor that supports different settings for different feels. Depending on the user's preferences, it can produce strong and softer vibrations.
It is also packaged in a sizeable and captivating package for the best first impression. It is placed in a smooth inlay, and its size is fairly small to be easily carried around.
For ease of operation, it is packed together with a USB charger, the butt plug, and a manual. It is designed to work with different operating systems, and for you to start using it, you must first download and install the Lovense application from the Play Store.
Once you turn it on, you will notice that it provides different signals, and you are supposed to adjust the settings to suit your sexual desire if you do not want to work with its default settings.
You can control it easily using the iOS or Android app through an internet connection or Bluetooth. You can also control it through the multi-platform desktop version of the application.
You will notice that the Lovense Hush 2 is brainy, unlike many sex toy brands on the market. You can enjoy its pleasure with someone else in a different part of the world provided they have their smartphone in their hands.
You will find it ideal for keeping love and passion alive in a long-distance or normal relationship.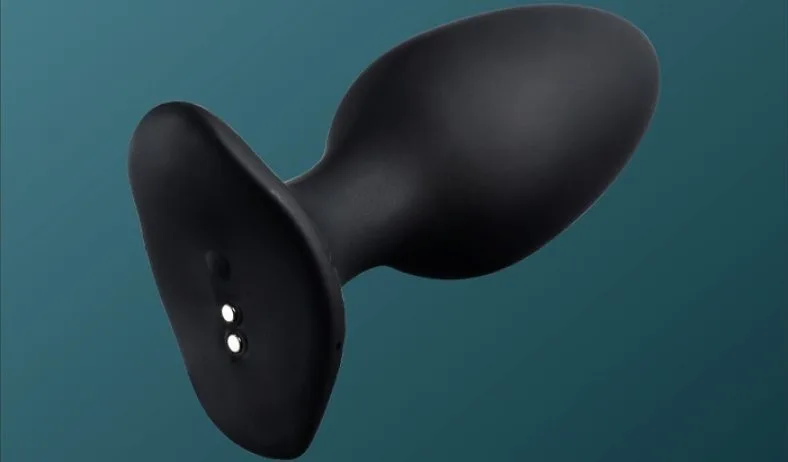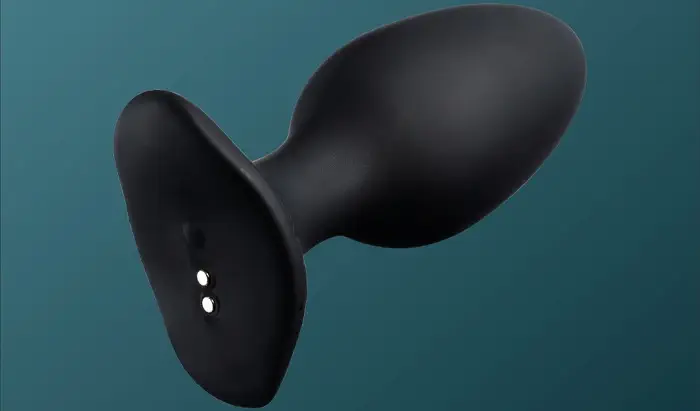 Pros
It is available in two sizes.
It is user-friendly and can be operated by anyone, regardless of their experience with sex toys. In addition, its manual guide makes it easier to use for first-time users.
It does not contain latex, rubber or phthalates and, therefore, is truly hygienic.
It comes accompanied by a rechargeable battery that can operate for a considerable time when fully charged.
It is waterproof and can be enjoyed even from the bath.
It can be enjoyed from a distance owing to its wireless features.
Cons
Even though it comes with a manual guide, it might prove hard to operate.
It is not accompanied by a discreet pouch when buying, and therefore, reserved people may shy off from buying it.
➡️ Check the current price of the Lovense Hush 2
Lovense Edge 2
The Lovense Edge 2 is equipped with all the necessary stimulators for you to enjoy an unforgettable orgasm. It is not designed as a prostate massager only; it is also designed to activate all the sexually sensitive parts of the body and make you enjoy the moment.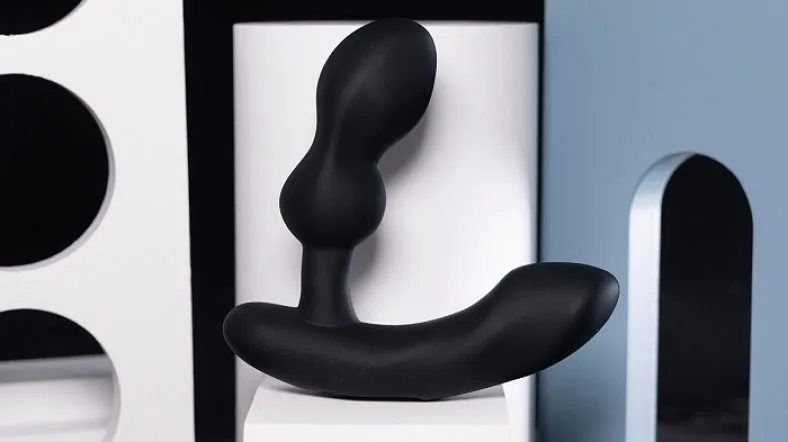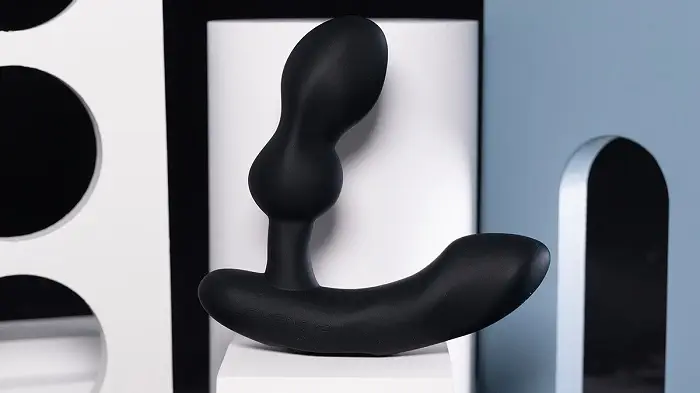 Like Lovense Hush 2, Edge 2 is also accompanied by a free app that gives you total control of how much sensation you want to feel. The application is compatible with Android, Apple devices and Windows PC.
Moreover, since it operates using the internet, you can use it to arouse your significant other from whichever part of the world you might be.
If you want to operate it via Bluetooth, you will still be able to achieve high, medium or low vibrations for your unforgettable pleasure. When it comes to the design, the toy has an ergonomically shaped shaft with an improved neck that helps enhance hands-free play that does not move around when you are enjoying the steamy sex session.
Lovense Edge 2 is designed for both amateurs and beginners. It is also easily portable since it only has a USB charging cable, a guide manual and the edge prostate massaging shaft.
You will also enjoy a 1-year warranty by just registering your details on the manufacturer's website.
Pros
It comes with powerful dual vibrators.
It has a flexible arm that targets the prostate better.
Suitable for couples who want to increase their sexual pleasure and intimacy. It is also suitable for women who want to use it privately and enjoy themselves.
It is efficient to operate since it uses Bluetooth and an internet connection.
It can be adjusted to different vibration and speed settings when connected to the internet.
It is made of high-grade material that is easy to clean.
It can be tilted at various angles to deliver the sweet sensation to the desired spot.
Cons
Since it mainly emphasizes technology for operation, the interface may be rendered useless if there is a connectivity problem.
When one partner is enjoying it, and the other is operating it, the one operating may end up losing a lot of energy.
➡️ Check the current price of the Lovense Edge 2
What Do The Edge 2 And The Hush 2 Have In Common?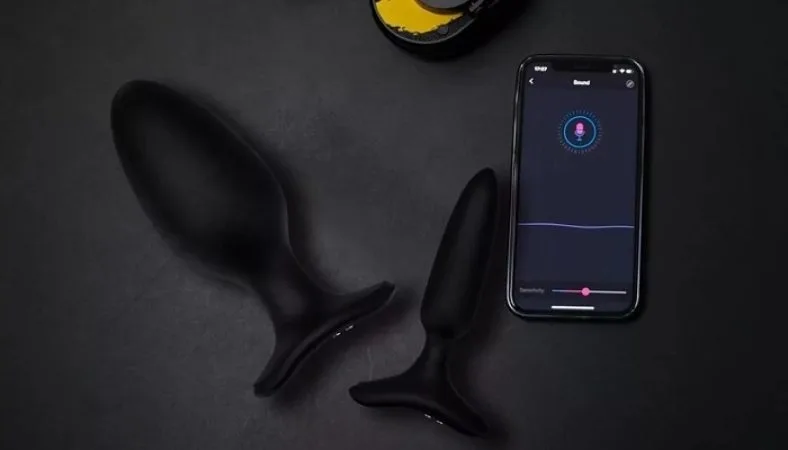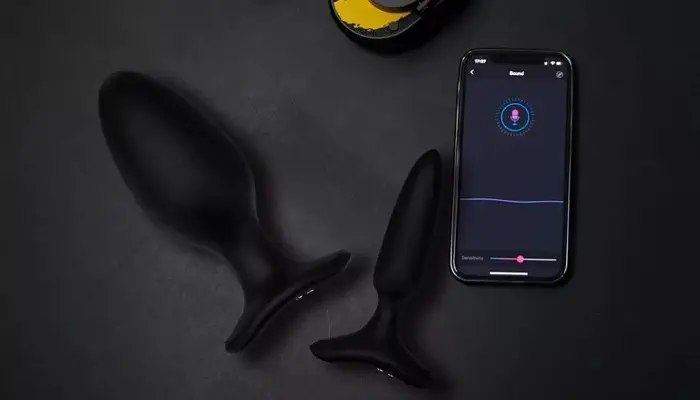 Both the Hush 2 and the Edge 2 are made of high-quality materials and, therefore, are durable and easy to clean.
They also use the same connectivity technology that uses an application accessed through a smartphone or a computer. As a result, both can be operated from anywhere, regardless of the distance.
They are also able to work with the Lovense Media Player. The brilliant media player allows users to customize playlists that match their favorite actions. In addition, they share the same high-powered motors that deliver a stimulating and sensational anal sex-play session when it comes to power.
The Main Differences Between The Lovense Edge 2 And The Lovense Hush 2
The main thing between the two is their design and, ultimately, their intended purpose. The Hush 2 is easily described as an excellent all-around sex toy, while the Edge 2 is designed to deliver breathtaking prostate stimulation.
The Edge 2 is soft and flexible, making it suitable for prostate gland stimulation. On the other hand, the Hush 2 comes in two different sizes, has a fixed shape, and is suitable for anal sex pleasure and stimulation.
Advantages Of The Lovense Hush 2 Over The Lovense Edge 2
Lovense Hush 2 takes all the credit for being the universal sex toy between the two. It can be used by people who enjoy anal stimulation regardless of whether they are new or experienced.
Both genders can also enjoy it, and with its innovative design, it can be easily removed when in use. It is also designed to stay put while in use and, therefore, a good choice for users who enjoy public sex play.
Advantages Of The Lovense Edge 2 Over The Lovense Hush 2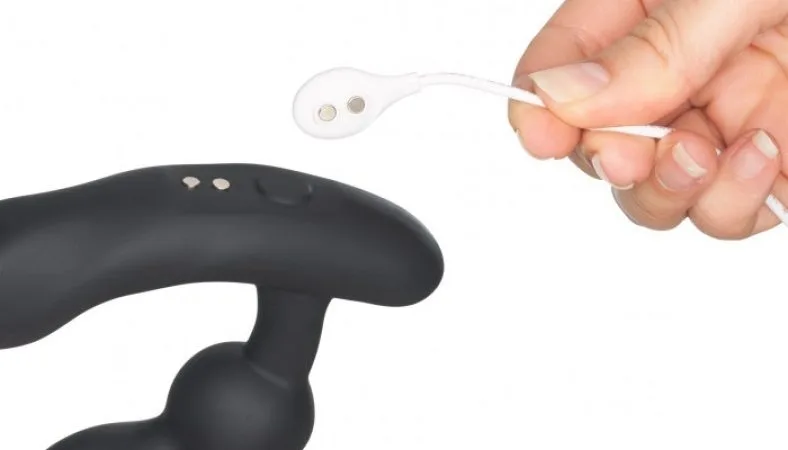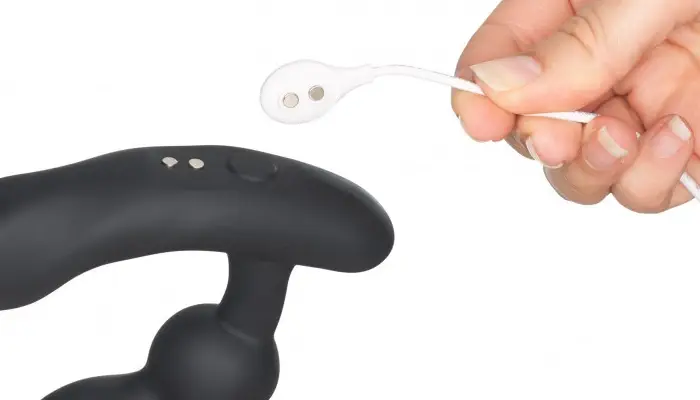 If you are a big fan of prostate stimulation, you will find the Edge 2 your best option. Its dual motors will deliver a wide variety of stimulation that is limited to the prostate area and the whole area around it. While at work, it is quiet but delivers commendable power.
Who Is Most Suitable To Buy A Lovense Hush 2?
If you enjoy anal sex with your lover, you will find the Hush 2 ideal. It can stimulate the area properly for you to enjoy a steamy sex session. If you and your partner share a passion for anal sex, you will find  Hush 2 very intriguing.
Who Is Most Suitable To Buy A Lovense Edge 2?
The Edge 2 is your perfect toy if you are into deep and sweet prostate stimulation. Since it is designed for that specific purpose, it will add a lot of experimental and stimulating value to your sex life.
The Verdict: Which Is The Best?
After carefully considering the main features, differences, and design, we think the Hush 2 takes the day. Because it is designed to fulfill a specific sexual desire, it is the best since it will save you a lot of agony, time and money if you are on the lookout for a prostate-stimulation sex toy.
Since it is designed to have an inclusive appeal, you can share it with your partner if they enjoy anal stimulation, regardless of gender. By sharing, you will have saved money that would have been used to buy an extra one.
What truly matters is your sexual imagination and needs. However, as long as you buy your favorite sex toy from the Lovense brand, you can rest assured that it will be fun and safe to use, durable and will provide total value for your money.
➡️ Check the current price of the Lovense Hush 2