Are you considering buying a masturbator toy for yourself? Perhaps you're wondering how Lovense Calor and Lovense Max 2 differ? You are in the right spot!
I have learned over the years that masturbator toys are not built equal. Some feel comfy, some deeper, some tighter and funnier.
But some are just not worth your money. That's why I put together this article to help you choose the best sex toy.
There are few great sex toys for men in the market, making it even more challenging to find the best sex toy. But don't fret. In this article, I pin the two great masturbator toys against each other and allow you to make your own decision about which one will work better for you.
Let's first take a look at the Lovense Calor.
What is Lovense Calor?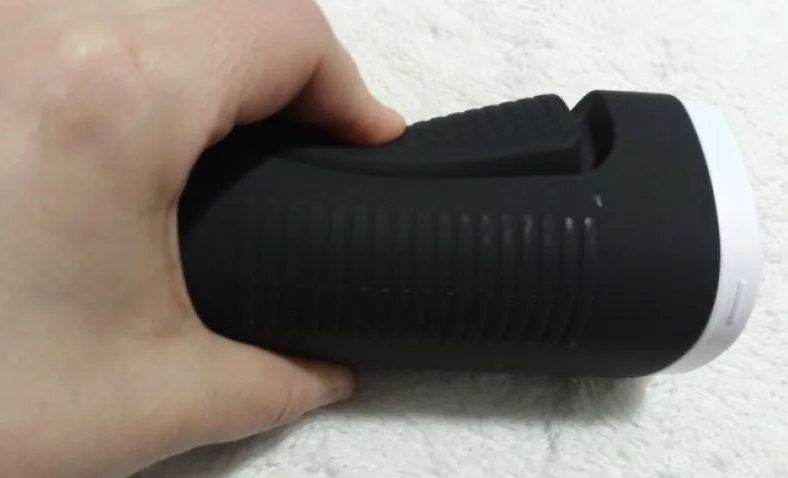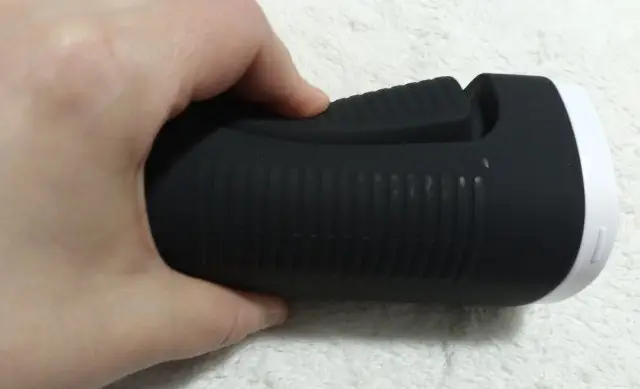 Lovense Calor is one of the flagship male masturbator products from Lovense. It is perfect for anyone looking for a straightforward toy. It has few features, making it pretty easy for you to figure out how to use it.
The Lovense Calor is also relatively shorter than other toys in its class. It comes with a silicone casing that protects it from bacteria. What's more, it will take you only three seconds for you to turn this toy on.
When you take a close look at it, you also see caps. Pop off one of those caps, and you will be ready to pamper yourself!
Once you tap the "up" button, you will notice a vibration feature. Fiddle with it and enjoy your sex toy!
The good news is that you can heat the Calor to match your body's temperature. The temperature of the Lovense Calor ranges from 38° to 42° C.
Let's look at the features:
Features
Vibration feature – This functionality allows you to play around with your toy and match its power level to your body's gratification level.
Squeezable grip – It has a comfortable grip that feels like a real vagina.
Heating feature – This feature allows you to heat your toy.
Depth control – The deeper you go in, the more your toy stimulates you.
7 Thrusting Rotating – Lovense Calor comes with an automatic male masturbator cup with 7 Thrusting Rotating for Penis Stimulation.
Fully compatible with all Lovense software – You can connect it to your smartphone or PC via Bluetooth.
What should you expect inside?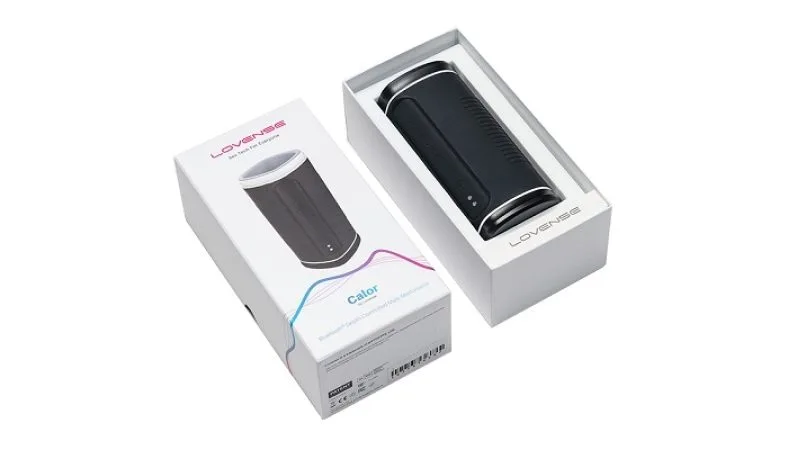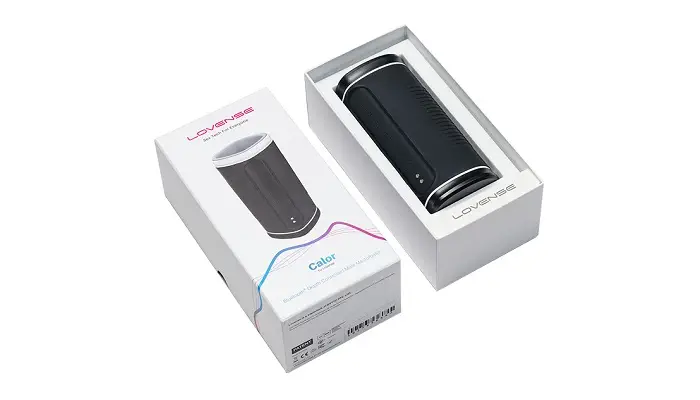 Inside, the Lovense Calor comes with the following items:
One black satin bag fitted to the toy's size.
One magnetic charging cable.
Two user manuals.
Is Lovense Calor safe?
You will be happy to know that Lovense Calor is 100% body-safe. It doesn't contain any phthalates or any other harmful chemicals. Lovense made sure that they tasted the Calor thoroughly for your own safety.
Is it possible to use Calor in water?
One of the significant advantages of having a Calor is that it is fully waterproof. Whether you choose to use it in the shower or bath, you won't have any issues.
Pros
Lovense Calor is easy to clean up.
You travel with it anywhere.
It offers a one-year warranty.
It is fully compatible with all Lovense software.
It is easy to use.
It is 100% safe.
It is lightweight and easy to travel with.
Cons
It takes a little while to heat the toy.
Lovense Calor is much shorter than Max 2.
➡️ Check the current price of the Lovense Calor
What is Lovense Max 2?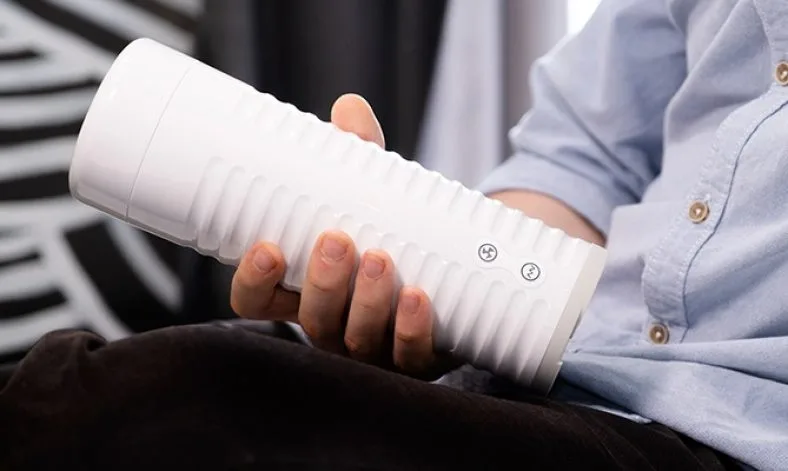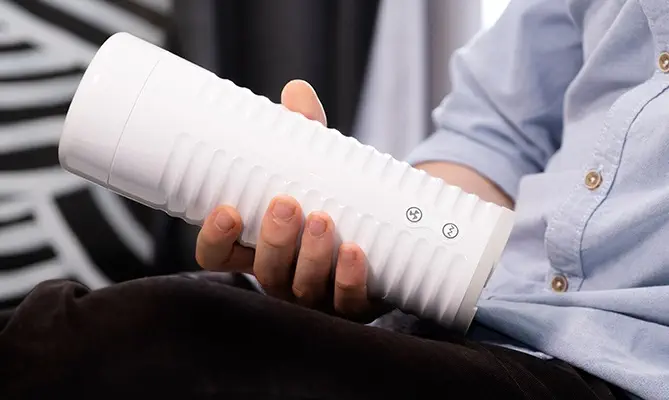 Lovense is a committed brand in offering male consumers a variety of sex toys. Lovense introduced the very first Max around 2013.
Since then, the product has undergone a lot of improvements. The release of the new Max 2 couldn't have come at the right time when couples were isolated and couldn't visit each other as they usually would.
There are a couple of things that I like about the Max 2. First, I love the soft inner sleeve made from gripping TPE material that emulates a vagina or anus. Making the Max 2 a must-have sex toy for singletons and couples who enjoy exploring each other.
Once it buzzes to life, you'll be off to a blissful experience. The euphoria will start the minute contractions kick in, and as you hold on for dear life as the Max 2 does its job.
Max 2 can also connect with the Lovense Remote app via Bluetooth. You can remotely sync it with your lover's toy and derive a double-dip of pleasure.
It comes with a gender-neutral sleeve, 360-degree contractions, and a powerful vibrator that will work you till you explode with pleasure. Interestingly, powering it up is pretty straightforward, and the battery has a longer life span.
Features
The exterior gets a new look with a vagina option. Lovense has also upped their game, particularly in the performance department.
Vibration feature – You get a Lovense Remote App control capability that allows you to connect to your Bluetooth. Once you connect it, you can easily connect to your Max 2, even if you are a thousand miles away.
High-quality masturbator – The inner part of this toy is comfy, soft, and safe.
Air ventilation – One feature that makes the Max 2 stand out is its adjustable ventilation that lets you experience varying suction forces.
Tactile sensation – You also get 360° contractions that make you feel like you're getting a real blowjob.
One-year warranty – Lovense Max 2 is 100% safe and offers you a twelve-month warranty.
What should you expect inside?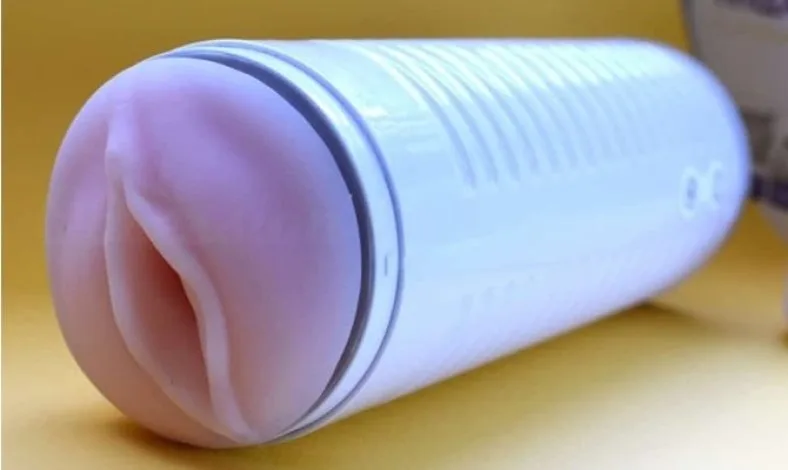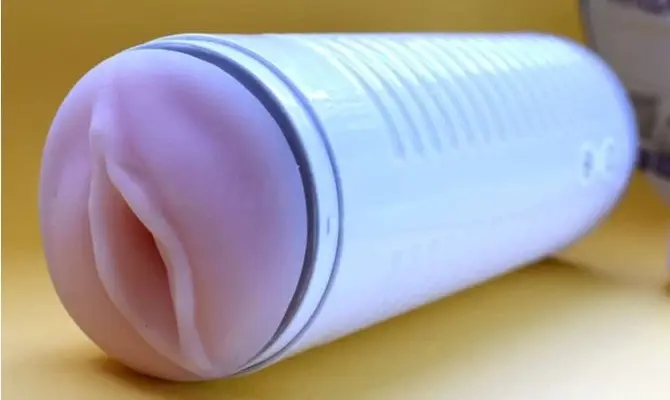 Inside, expect to find a magnetic USB charging cable, a sleeve with a vagina-shaped opening and a manual with instructions. What I like the most about the manuals from Lovense is that it contains visual instructions that are easy to follow.
What is skin-like TPE?
Your Max 2 comes with a fleshy sleeve formed from skin-like TPE, a popular material for creating sex toys. This material is phthalate-free. Therefore, it's safe.
So if you have sensitive skin, you don't have to worry about your skin reacting badly to sensitive chemicals.
Is Lovense Max 2 safe?
It is important to note that all Max 2 toys are made from acrylonitrile butadiene styrene (ABS) plastic. This material is a thermoplastic polymer material that is strong and would last you for ages.
Another good thing about the ABS is that it is non-porous, which means there won't be any bacteria or toxins on your toy. Besides, Max 2 is also odorless and phthalate-free.
Is it possible to use Max 2 in water?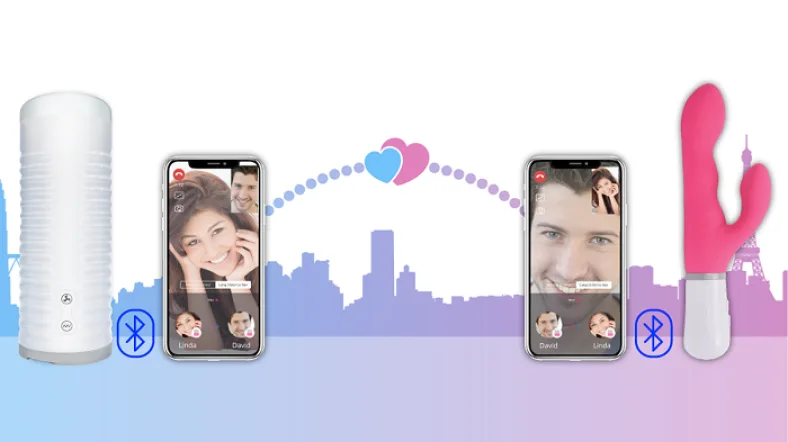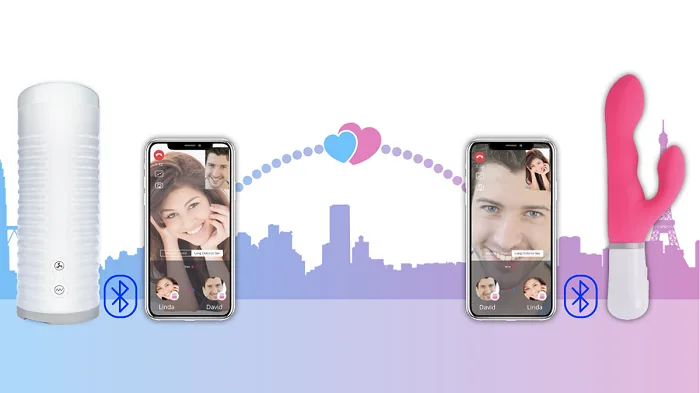 Unfortunately, Max 2 is not fully waterproof. So you can't use it in the shower or bath. Even when you clean it, you should be careful about exposing it to water.
Lovense recommends that you close the Air Pump Vent before rinsing the inside of Max 2. Otherwise, water would automatically drip in and damage it!
Pros
Lovense Max 2 has excellent suction.
It has a great vibration feature.
The remote Vibration app allows you to connect with other toys, including Nora.
It has smooth, comfortable materials.
The Max 2 is pretty easy to hold for optimal stroking. All the stimulation comes from the interior of the sleeve.
Cons
The Max 2 does not come with complimentary lubrication.
There is no storage case or bag.
Men with unusually long penises won't enjoy using this sex toy.
Some men may find the Max 2's sleeve a bit tight.
➡️ Check the current price of the Lovense Max 2
What are the Similarities Between Lovense Calor and Max 2?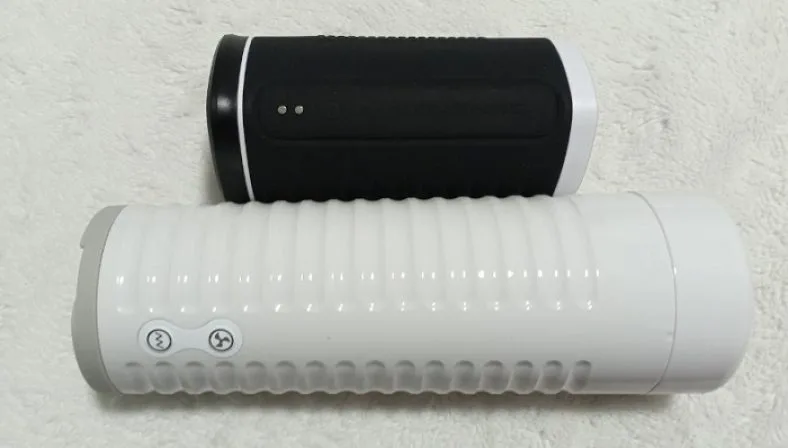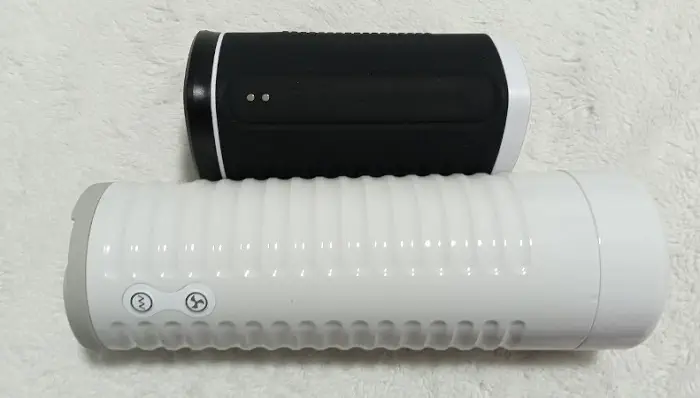 The very first thing you'll notice about Lovense Calor and Max 2 is that they both have a fresh new look. Over and above that, both products are safe to you use.
Lovense Calor
What makes Lovense Calor stand out is its Squeezable grip feature. Once you play around with the grip functionality, you will enjoy using the Calor even more. Interestingly, the squeeze grip feature accommodates most sizes.
In addition, it is super easy to use and allows you to integrate it with other sex toys. Another similar thing is that you can heat it and let it stimulate you.
Max 2
It is a compact toy that also offers a few features. Most men with long penises would find its size limiting.
Other than the air ventilation features, there are no other whistles and bells. It is also not waterproof.
Verdict
So which one is the winner between Lovense Calor and Lovense Max 2? Both masturbator toys come with different features and are slightly different in terms of price. Considering all the above, the Lovense Calor comes top as the winner.
And it's easy to see why: Lovense Calor offers more useful features than Max! With its comfortable silicone, Lovense Calor is one of the most pleasurable toys any man should have. The Lovense Calor's customized vibration and squeeze grip would make you look forward to their self-pampering moments.
This point brings us to the most interesting question: Does Lovense Calor do the job? If you are looking for a less techy toy that can pamper you right, this should be the perfect choice for you.
➡️ Check the current price of the Lovense Calor